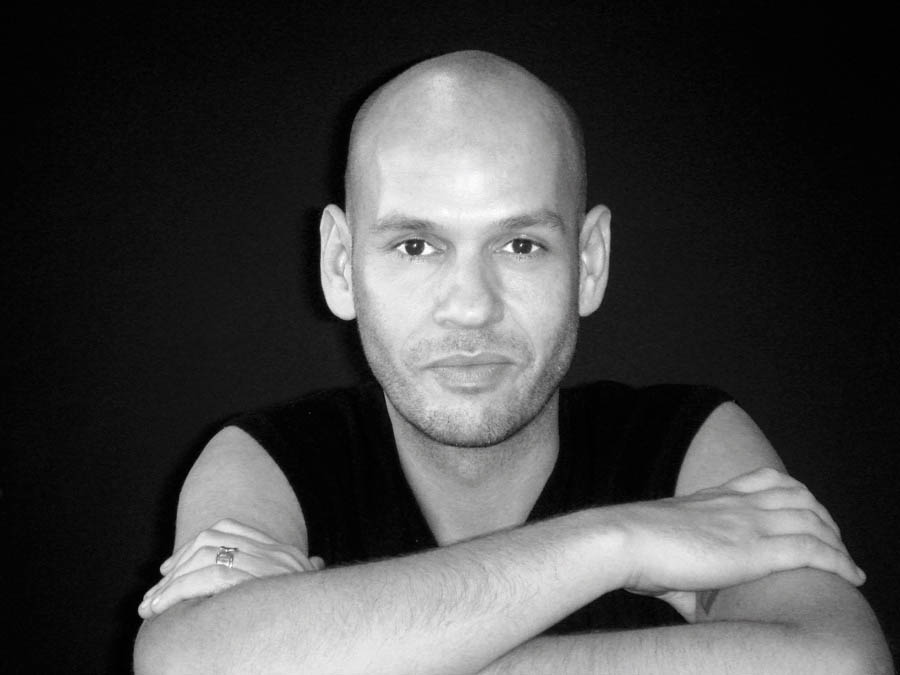 With a penchant for the opulent and dramatic, a style that makes him stand out from the bridal pack, Ian Stuart is a British bridal designer to be reckoned with. His statement style is unapologetic and one that makes people stop and pay attention. And pay attention I did, when an email landed in my inbox from the man himself, asking if I'd like to work with him to design a Rock n Roll Bride/Ian Stuart collaboration wedding dress. I kid you not! More on this soon, but for now…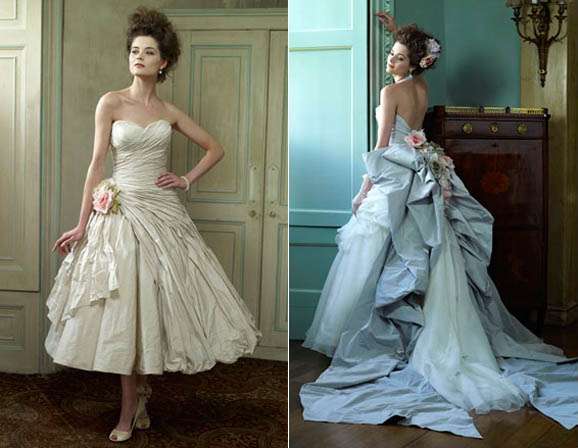 Hi Ian. It's highly unlikely, but just in case some of my readers don't know who you are can you introduce yourself to the masses?
I was always interested in art, travel, fashion and music. I started with an art foundation course and then moved into fashion. I graduated from University and did bridal wear for my final collection. I worked as a junior designer for various labels in London before completely changing my life and moving to New York for 10 years to continue my career. I moved back to the UK in 2000 and set up my own label in 2003.
Your dresses are extremely distinctive. What inspires you?
Music, theatre, movies, people watching, airports, everything!
The bridal market is very saturated. Is it hard for you to compete, especially when you are all at different price brackets?
There are lots of labels in the market without a real designer behind the label. There are lots of dresses available that have not been designed. Whilst price certainly needs to be taken into consideration, but so does quality, fit, construction and branding. That is the difference.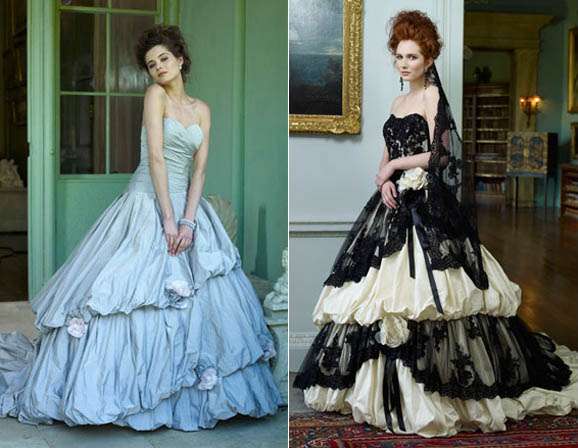 I can imagine the fashion industry can be very bitchy and competitive. Have you ever had to deal with negative opinions or press and how, if at all, did you deal with it?
Yes, it can be quite bitchy and cliquey. However you have to listen to constructive criticism, whether its positive or negative.
You recently won a Wedding Ideas Award for best Mother of the Bride designer. Congrats! Is this an area of your business that you plan to expand? Can you tell us a little more about the collection and why you wanted to compliment your bridal line with a Mother of the Bride collection?
Thank you! It was the first time we won an award for our occasion wear. We originally introduced the collection as a response to lots of Mothers of our brides. 50 year olds of today dress very differently from 50 year olds from 20 years ago…
They are younger, savvier and don't want to look like old ladies. We researched the market and found that there was not much choice available for a Mum who wants to look elegant and beautiful but still wants to make an entrance!
Unlike a lot of other dress designers you don't have your own shop – you sell to wedding boutiques who sell your dresses on your behalf. Why do you do it this way and what is the benefit to your customers?
We sell our collections to established elegant bridal boutiques throughout the world. I get wonderful feeback from our clients and I prefer to concentrate on all our areas/brides rather than one particular shop.
I'm so excited about our collaboration. Can you tell the readers a little about how you came up with the idea of working with a blogger on a wedding dress and what you imagine the result will be for you, me and our businesses?
I have always paid attention to alternative weddings. In Germany for example there is a huge gothic wedding market, with black & burgundy silk wedding dresses embroidered with spiders! We found some very interesting fabric a while ago and then when we met you, we thought it would be really great to make an alternative wedding dress, using this amazing fabric…and  just to remind the press that not everyone wants ivory silk and 6 bridesmaids!
I think the dress will photograph really well and it kind of shows that you can have fun with your wedding dress!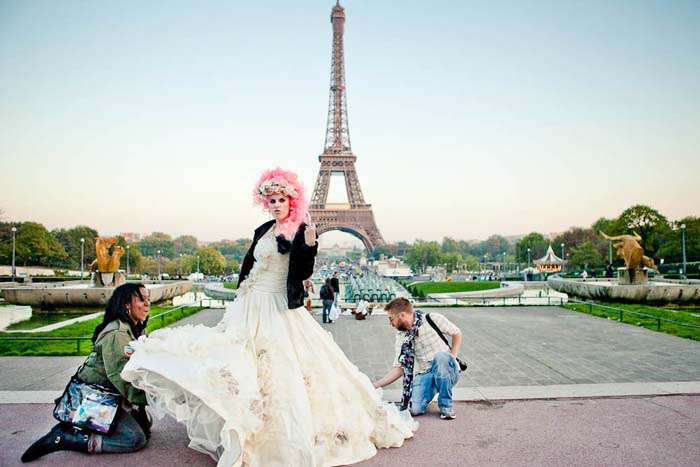 Me, wearing Ian Stuart in Paris…
Photography Credit: Shell de Mar Photography
What is a 'regular' day for Ian Stuart like?
It's very varied – from answering many emails, making sketches for brides, selecting fabrics, making pattern changes… In fact the designing is just a small part of my job.
What drives you as a designer and a businessman?
I am extremely lucky that I have been able to turn my passion into a career. That makes getting up each morning very worthwhile.
Why wedding dresses over 'normal' fashion?
Because compared to normal fashion, it's the most theatrical piece of clothing that someone will ever wear.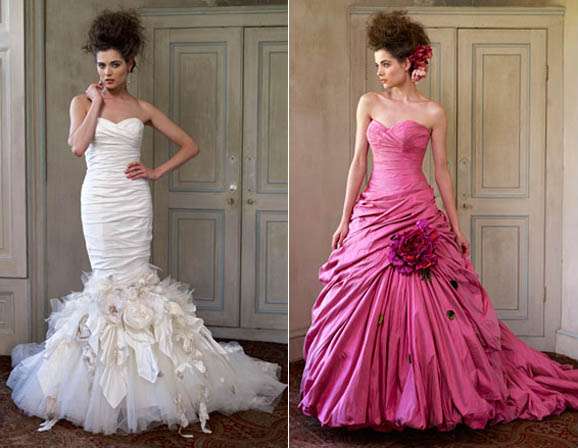 What valuable lessons have you learned over the course of your career and what advice would you pass on to aspiring bridal designers?
The best advice I was ever given was to start my own label and I've never looked back since! Don't listen to negative advice, it's usually jealousy. And try to keep your own identity and handwriting, as this will show through your designs.
What has been the highlight of your career so far?
There have been so many but the main highlight is working side by side with my wonderful partner Pete and my fabulous team!