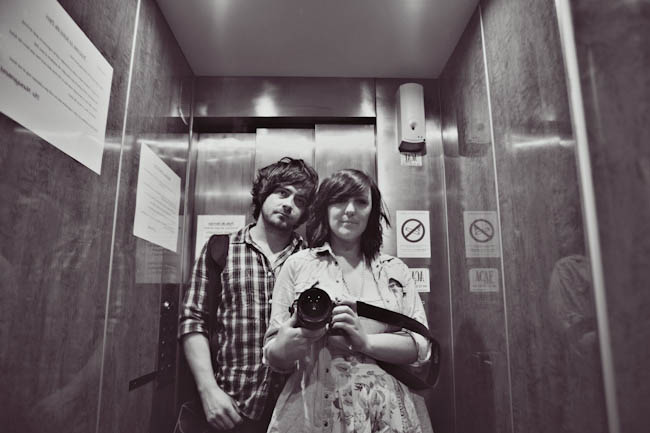 There are a few things you need to know about Emma Case before you read today's Inspirations interview. Emma and I met about 2 years ago when she submitted this wedding to me. It was only the second wedding she'd ever shot. This was before the whole 'vintage' editing that you now see, like, everywhere was popular and I fell instantly in love with her unique style. A few months later we decided to meet up in London. We went for sushi and I fell instantly in love again, only this time with her.
I really don't have enough words to express how much I love this girl or how bloody talented she is. I heard her speak about her work for the first time at the Featherlove workshop this summer and I wanted to cry because she's just so damn inspirational. Needless to say, she was the obvious choice to be included in this series…also because she's just as obsessed with her cat Max and I am with Henry & Rachel. If you have't heard of Emma before this then my dears, you are in for a treat.
…oh and the (in your face) thing? Yeah private joke, sorry about that…I can't really remember where it came from but it was something to do with making everything in a conversation rhyme. I now can't say her name without adding it onto the end now though. I'm pretty hilarious no?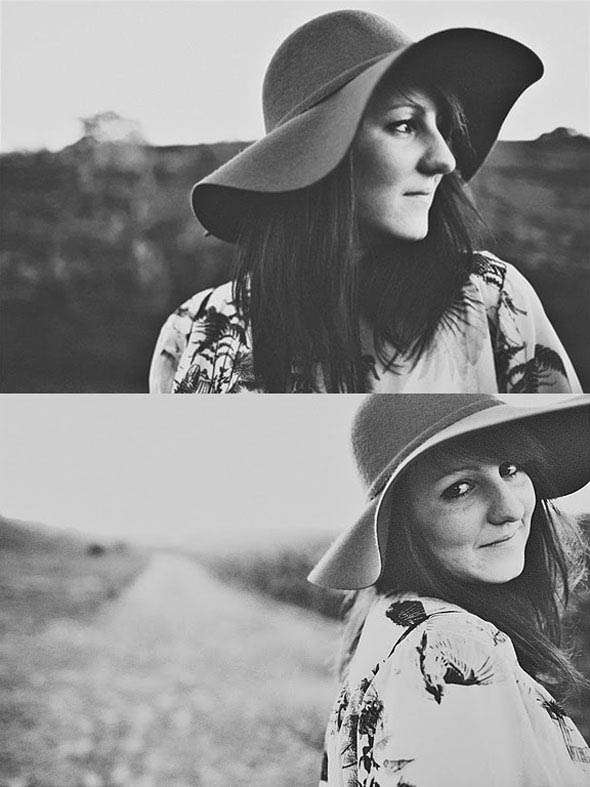 Photography Credit: Emma Case by Anna Hardy Photography
So go on then, what's the Emma Case story? How did you get into photography and how did you make the transition from that to being the all encompassing wedding photography force that you are now… in I might add, a dauntingly short amount of time?
Over the past 10 years I've worked as an actress.  I've always hated saying that (but that's what it says on my Self Assessment form) because when you tell people that they say "What you been in?"….. well nothing actually… on TV anyway. I've done a lot of theatre work in schools and have travelled the country teaching kids about sex, drugs, puberty, healthy eating – you name it.  Most of this sort of work gets a bit of a bad reputation but I'm immensely proud of it and have absolutely loved every second.  I've got to see the whole country, worked with some fantastic people, had an absolute ball at work every day and it probably sounds corny but maybe made a small difference, somewhere, maybe.
I then started to learn Sign Language in 2008.  I volunteered for a Deaf and hearing drama group and then started working as a Support Worker for Deaf Adults in between acting jobs.  I completely fell in love with the language, the culture… everything.  I then got an acting job with Deafinitely Theatre (a Deaf led Theatre Company) touring a play called 'Double Sentence' at The Soho Theatre in November 09. It was the biggest job I'd ever had and when I think back to when I was at college… this sort of job was what I had dreamed about doing… so in a weird way I felt that I had accomplished what I had set out to do.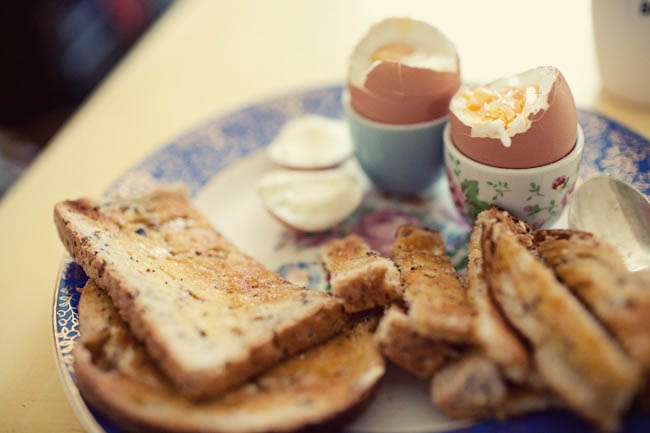 Meanwhile Pete, my now husband, gave me my first DSLR on Christmas Day 07.  Thinking back now, I'm not actually sure why I asked for a camera… I'd had a polaroid camera for a few years and cheap film cameras when I went on holiday but I wasn't one of these people who had a camera in their hand from the age of six or anything.  The following day, Boxing Day, me and Pete went for a walk (with my new camera) and he proposed.  I began to research things for our wedding and started with the photography but I couldn't find the kind of wedding photography that I had in my head. However what I did find was a world of American weddings and photographers that just completely blew me away.  They were natural and fun and relaxed and completely exciting and full of emotion… I wanted to take photos like that.  So I became a complete photography nerd – reading blogs, watching tutorials, staying up til 3am playing with Photoshop… just soaking up as much as I could.
In May 2009 I decided to start a flickr account.  I'd been taking pictures of Pete's band and my friends' children so it was a good place to put my pictures. About 6 months later some friends of ours, Ruth and Dan got in touch to say that they were getting married and would I take pictures. It was going to be a relaxed wedding at a Youth Hostel, Ruth was wearing a vintage dress, lots of wild flowers in jam jars, cupcakes etc. It's funny, writing that now it seems pretty normal, but back then it was pretty different to what was out there.  I photographed the wedding and put some images up on Flickr and and my own little photography blog. I was blogging about our life, our cat and my breakfast.  It's funny as I can distinctly remember getting my first comment and how happy I was… and slowly I started getting a few friends who would check in regularly. At the time I'd been devouring Rock n Roll Bride, looking at all the amazing photography, so I decided to pluck up the courage to send the wedding to Kat.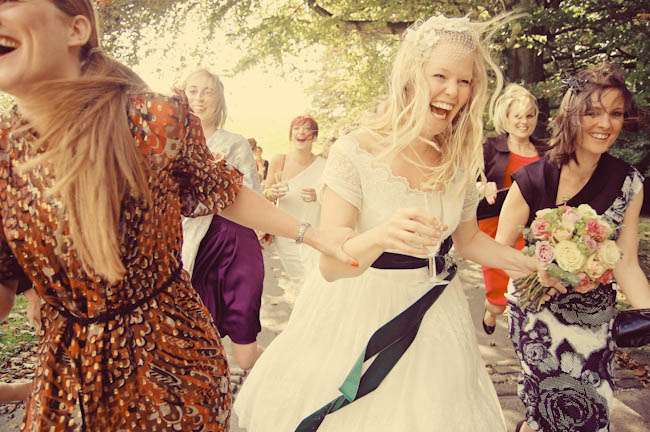 Kat blogged the wedding the end of Oct 2009 and I remember just staring at the page, looking at my photos among all those others I'd admired.  It all then went a little bit nuts.  I started to get enquiries from like-minded couples who wanted something different, couples who were stamping their own personality on their wedding.  I had no idea about setting up a business, no idea about what photographers charge etc so I started out really cheap.  I was learning with each wedding I shot and before I knew it I was booked up with about 30 weddings in my first year.  The whole thing was pretty daunting and I remember getting a comment from Steve Gerrard on one of my pictures (the wedding photographer not the footballer!) so I emailed him, pretty much a 'help!' email and he invited me to his studio for a cuppa. We chatted and from then on he was a constant source of help and advice and I've learnt so much from him.
Once I started shooting more and more weddings, my confidence grew and because they were all alternative weddings a lot of the wedding blogs would get in touch to feature them.  This meant that very quickly I was reaching a wide audience and without having to pay for any advertising I was getting more and more enquiries from couples that wanted something different.  The down side to this was that I booked myself up for pretty much 18 months on a very low price, so financially, the business didn't necessarily flourish as quickly as it should and also I was learning very publicly Anything I did was being watched and although I'd pretty much only just started I felt quite a bit of pressure.
Once I'd finished my first year I had picked up quite a bit of a following through Twitter, my blog and Facebook and this just seemed to keep growing. Pete & I (he joined the business full time this year) have just finished our second year and have shot another 40 weddings and managed to get married ourselves (some where in the middle of it!) and the support from the very beginning has been incredible.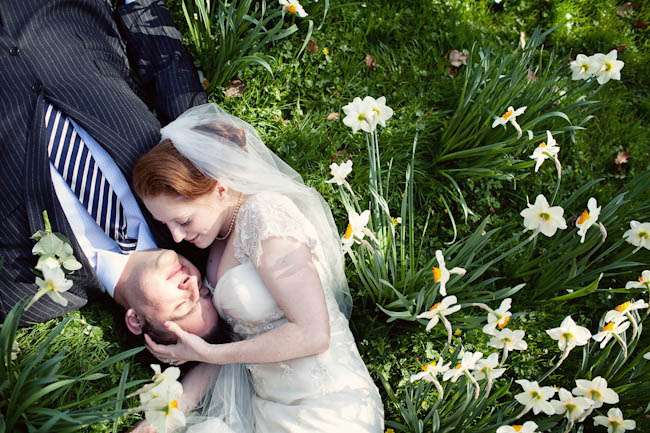 What is Pete's role in the business and how is it working with your husband? Do you ever want to kill each other living and working together?
We've been working together for nearly a year now and it's great.  Pete's always been the kind of person that has been interested in what I'm doing so even before we both worked on the business he knew the in's and out's, knew all my friends etc.  But now we get to share it all.  He comes with me to all the weddings so he gets to know all the couples and we get to go on little road trips every weekend (he makes a mean bap for the journey) and then we get to be together all week.
His role is more the admin side of things so he takes care of a lot of the enquiries and bookings, print orders etc and then (rubbish for him) he gets all the accounts too.  We discuss any decisions together and if we want a cheeky morning off mooching around town then we can.. it's fab!
Have you faced any obstacles or challenges so far and if so how have you overcome them?
I think the hardest thing for me is turning a passion in to a business.  For a long time I viewed photography as my hobby, I love it so much so to then turn it in to a business is pretty hard as you have such an emotional attachment to it.  I found for a long time I was way too soft. I'd be like, "Yeah, we'll give you a discount. Yeah, we'll pay for the accommodation. No, it's OK we won't charge you for that"… and in the end you realise all of it really adds up and sometimes we really struggled because of it.  I wouldn't say I'm harder now, but I've definitely learnt from it.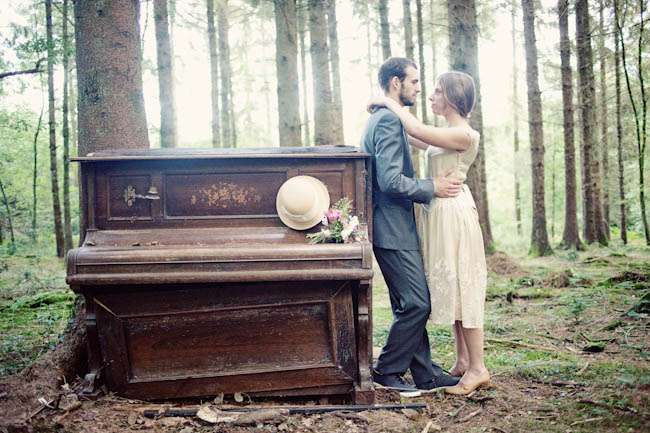 Your online presence is really strong and the way you present yourself and your work is very honest. Have you ever had any negative feedback because of this and how have you dealt with it?
I think I've always been a very honest and open person so when I started the blog that was the only way I knew how to be.  I also felt that because I was learning I wanted to be honest.  I didn't want to bullshit my way through. I wanted to show my journey, warts 'n all.  I don't think I've ever had any negativity over the way I presented myself but I have had some negative feedback about my work. But to be honest, I don't mind that really, it's not to everyone's taste and actually I remember getting a 'congratulations' email from Noa (of Featherlove Photography) when I got my first negative comment. She said it must mean I'd 'made it' if I was pissing people off!
I don't think there should be any hard and fast rule about putting 'yourself' out there so if you're worried about doing it, then maybe you shouldn't do it.  I think if it comes naturally then great, but I don't think it should be compulsory.  I think if you do want to, a good place to start is just being yourself.  If you're not people will see through it.  Also, when I started the blog nobody read it so I'd pretty much be posting for myself. I wasn't out to impress anyone.  Also being able to be a little bit of a wally now and again helps too!
Ms Case, your work is so unique and really stands out from the crowd. It's very easy for me to see a photo and think 'Ooh that's an Emma Case photo right there'. Was this a conscious decision or a natural progression (or a combo?) and do you have any tips for people wanting to find their own style?
When I started I knew that I wanted to be different but it wasn't about 'trying' to be. The kind of things I'm drawn to when I take a shot is literally just that -what I'm drawn to. I don't think I can change that and what I wanted my processing to look like came quite naturally too.  Of course, as you learn you develop your style, tweak your processing etc and I'm constantly experimenting.  I'm also not afraid to say that I look at other's work for inspiration.  I find it difficult to advise people on how to find their own style as I think it comes naturally as you shoot. I think experimenting and playing is important and also knowing the kind of things that you like can also help a lot.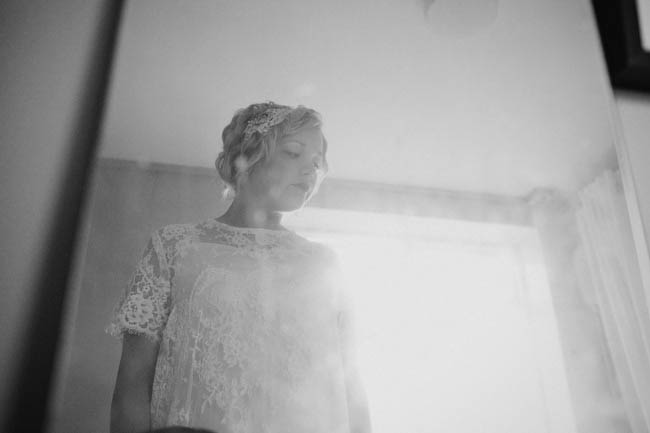 So who are your biggest inspirations?
I think everyone knows about my girl crush on Noa (Featherlove Photography).  I found her right at the beginning and it's hard to explain the feeling I got when I looked at her work.  She was what I was looking for – her style, her bravery, her eye, her ethos. I was blown away.  She had just decided to do what she wanted to do, disobeying all those conformist views and her work is simply incredible.  I still find it bloody weird that we're friends and to have the opportunity to speak at her London Workshop last year was unbelieveable.
What have been your career highlights so far?
This job smacks me in the face pretty much every day.  Speaking at Noa's workshop was definitely a huge highlight but it's weird, if I look up at my wallplanner above my computer and see all our couples I get taken back to each of their days – in the morning when the bride is getting ready… when they say their vows…when we go on a little adventure for some couples shots… it actually warms my heart.  It's funny, but by taking their wedding photos we're giving them wonderful memories that will last forever but at the same time they're giving us wonderful memories that will last forever too.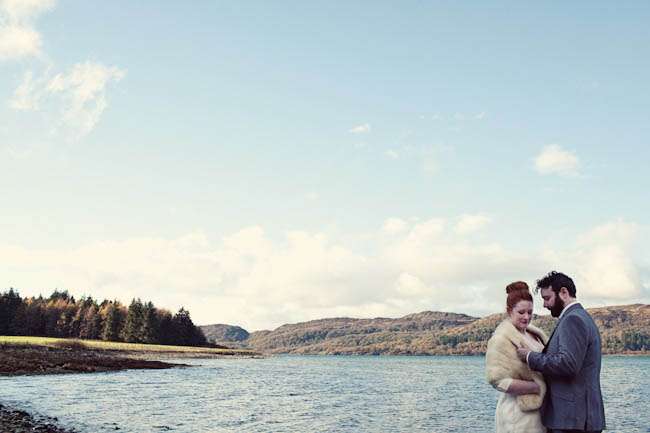 What drives you as a business woman and a photographer?
I'd say that I'm more driven in a creative way than a business way.  I want to create things, I want to work with people, I want to challege myself and in turn, I suppose these things are pretty good for a business too.  I've always been the kind of person to think "I want to do that and I'm going to do it"and although I might be bricking it, the feeling you get when you accomplish it is pretty special.
I think when it comes to the business, our main drive is to give our couples the best experience possible.  That's not in a clever, business strategy way, but because we care about them and we want to and if that's wrong then tough.
As a photographer everything drives me.  Photography is simply amazing.  It's an art but at the same time it has the ability to catch and hold emotion and give a memory. Now that's pretty incredible if you ask me.
If you could go back and give yourself once piece of advice at the beginning of your career what would it be?
You know what, I don't know any photographer that started their business and did everything right. We all work too much, have a blurry work/life balance and we all probably didn't charge enough when we started, but the good thing is that once you do it wrong you learn pretty quick.  But if I had to give myself one bit of advice at the beginning of my career I would probably say "don't look at Twitter until after lunch time everyday! You'll get soooo much more work done!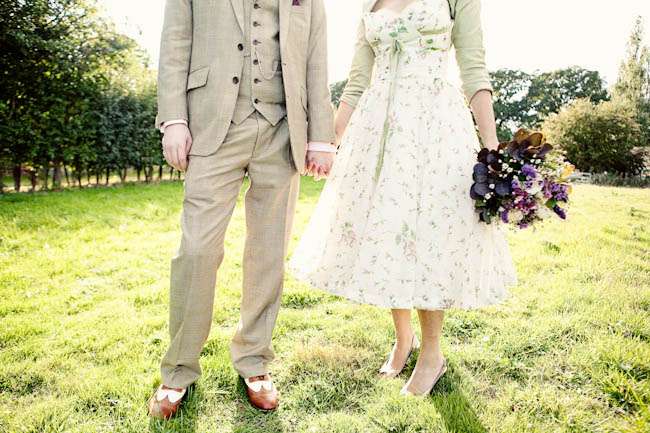 ♥  ♥  ♥
See people, wasn't I right? Isn't she incredible? Thank you so much Emma for taking part in this series today. Comments please! Lets show this woman some lurrrrrrve!
You can see more of Emma's work on my blog here.
All Photography Credit (except where stated): Emma Case Photography