When I say that I'm thrilled about today's interview… well I really truly mean it. 'Thrilled' is just one tiny little word but it's probably the only plausible way to describe how I felt when the email reply agreeing to this feature arrived.
Elizabeth Messina is a wedding and portrait photographer who shoots on film. No stranger to wedding blogs (or print magazines for that matter!) she's had her incredible imagery featured on pretty much all of them. Her eye for love and emotion is like no other and she has just written her first book, due to be published on April 24th.
Elizabeth kindly took some time out of her busy schedule to talk to me today.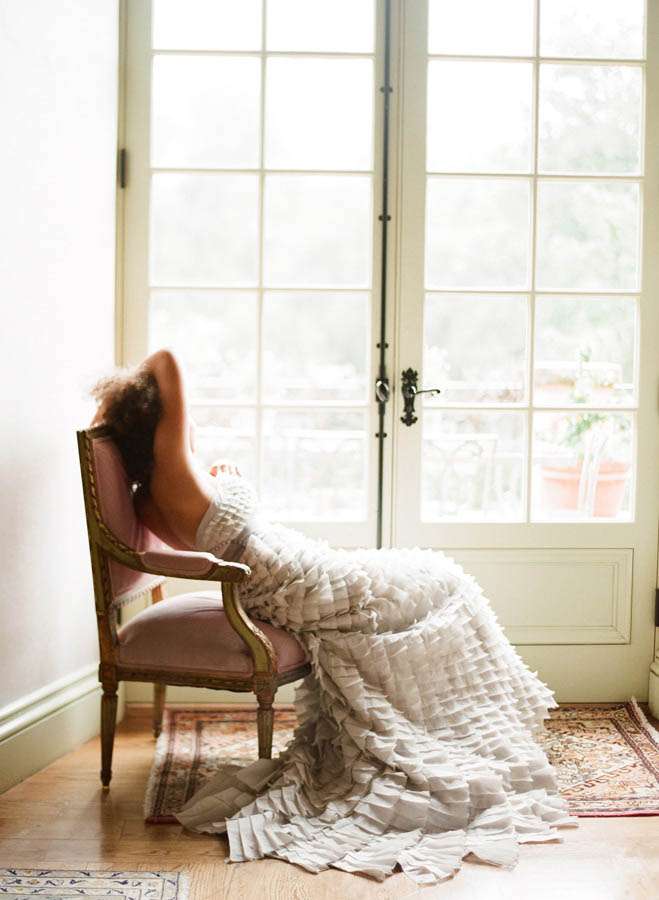 Hi Elizabeth, It's an honour to have to in The Green Room today! Can you quickly introduce yourself to my readers and tell us a little bit about your photographic journey so far?
My name is Elizabeth Messina…I am an artist…I seek to bring a little beauty & sweetness into our unpredictable & ever changing world…I love making photographs…I am a happily married mother of three. My journey with photography started when I was 12 years old & my mother gave me a camera. Throughout the trials & tribulations & joys of my life, photography has been the one constant. It has given me a voice, a perspective & sometimes a bit of protection. I long to share meaningful beauty…love & longing….light & nuance. My first book "The Luminous Portrait" written alongside the amazing Jacquline Tobin (executive editor of Rangefinder Magazine) officially comes out on April 24, 2012.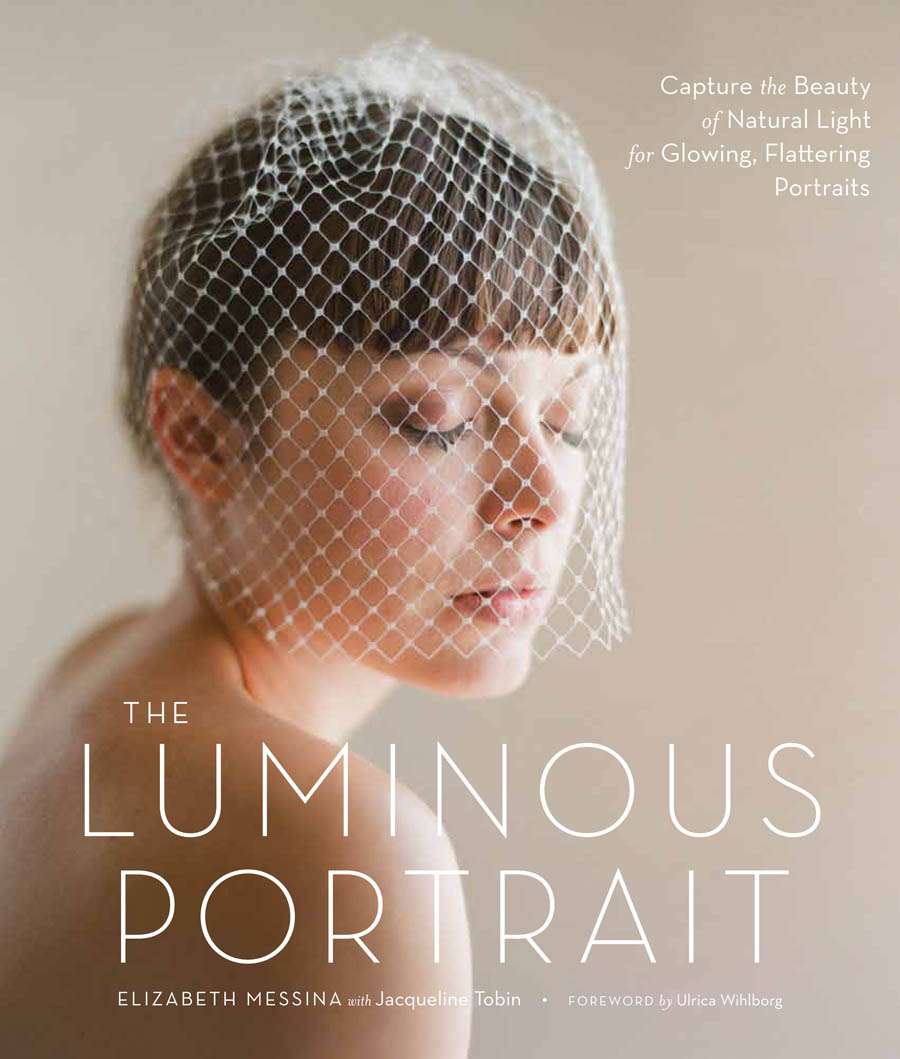 Your work is all about the romance and love but it appears as though there is an underlying thread of longing and I would even say sadness. Do you think this is true? If so, is this what drives you?
I think you are right…at first this happened without a lot of forethought but now I nurture my images & try and capture an in between moments. Many of my images have an intimate quality to them…i think love & longing are inexplicably intertwined…anyone who has ever been in love knows sadness as well as happiness.
I love to capture stillness…the moment just before a kiss…a women alone. I think there is beauty in all types of emotions. Sadness is rich & poignant, an emotion that demands your attention. I think that is is because of some of the sadness I've experienced in my life that I so treasure the happiness. I do enjoy sharing sweetness too…a newborn's toes…smiles & laughter…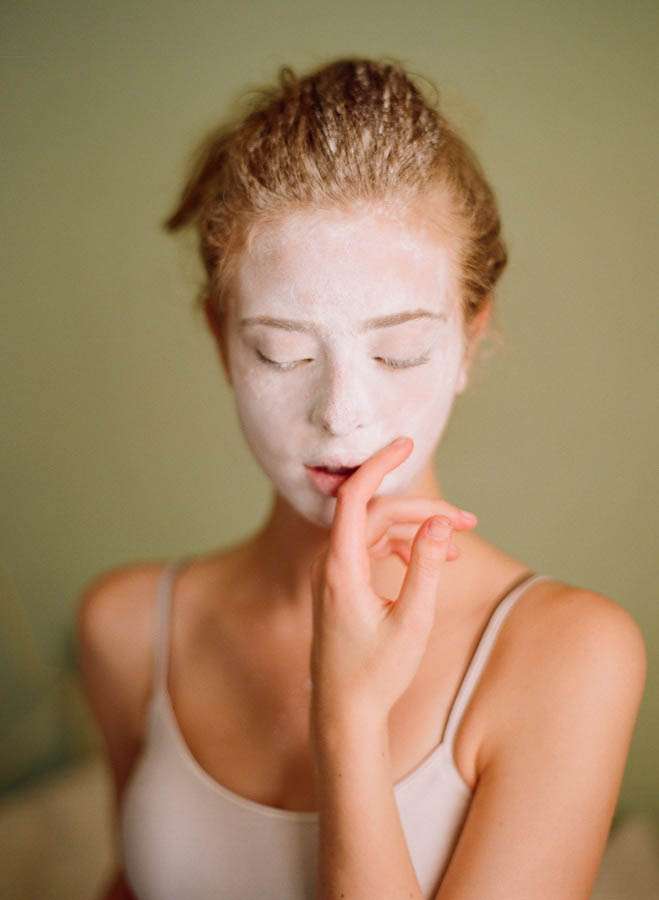 Your blog Kiss the Groom is a beautiful place to get lost in. What was the concept and your idea behind it? How do you feel it differs from other wedding photographer's blogs and why you do choose to have this blog as well as your static website?
Kiss the Groom began simply as a place for me to share my perspective, unedited. I am, as I said earlier, in my heart, an artist and when you build your business around your art, you inevitably make compromises along the way. I've been blessed to travel around the world because of my photographs, and I've been featured in countless magazines (which still amazes me). I wanted to share the images (& thoughts) that were important to me and I also intended Kiss the Groom to literally be my voice…a woman who loves to kiss her groom.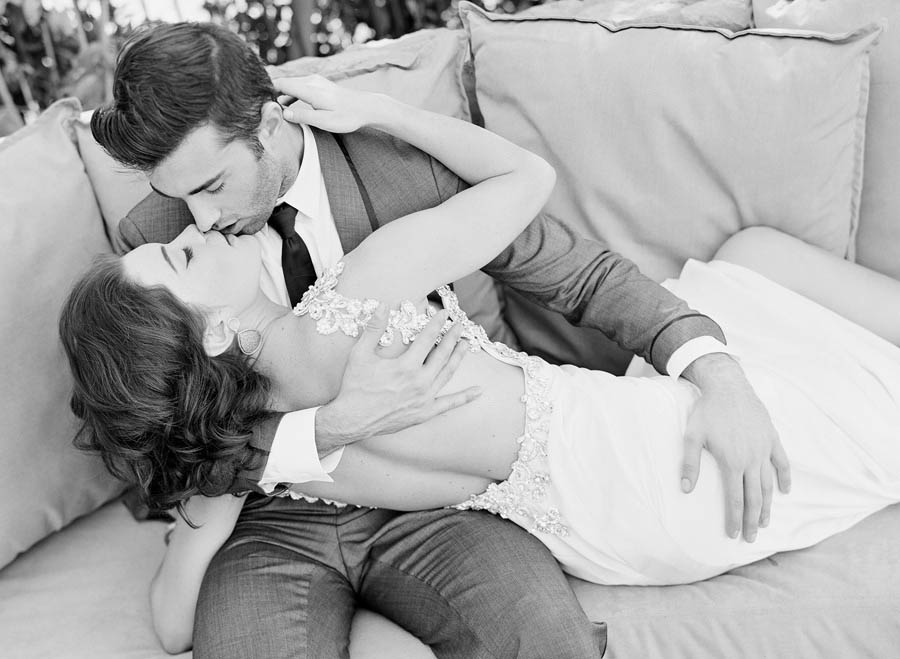 I think it is a blend of a wedding blog & a photography blog…a mix of my love for images, poems & lyrics, and of course kisses. Because no one is editing me, the posts can vary a lot. I love feeling connected to the world through my blog. It is a dialog that helps me resonate with the world. I think my static site (www.elizabethmessina.com) is more of a virtual portfolio whereas, on Kiss the Groom people can get more of a feel for my personality.
(please note my blog title "Kiss the Groom" describes me. I am a woman who wants to kiss her groom, I whole heartily support love & freedom. I support gay marriage & every human's right to choose the love in their life, without limitation of ethnic or religious beliefs or sexual orientation. Love is love is love is love is beautiful…)
What are your current obsessions?
Shoes…chocolate…cooking…Ohhh & I am loving pinterest & instagram right now.
You do a lot of editorial photo shoots. On these shoots, how many people work with you? Do you always work with the same team?
It varies from 1 to 6. I am very loyal & do often work with the same crew over & over again but I am always open to finding another like-minded person to have on my team.
Where does your inspiration come from?
Ahhh it varies a lot. Sometimes it's as simple as a snuggle from one of my sweet children…sometimes I look up at the sky & feel full of possibility…sometimes I feel empty like I have nothing left to share, then the wind changes or my husband smiles at me as we pass in the kitchen & I feel inspired all over again. Life is funny that way, it ebbs & flows like the sea.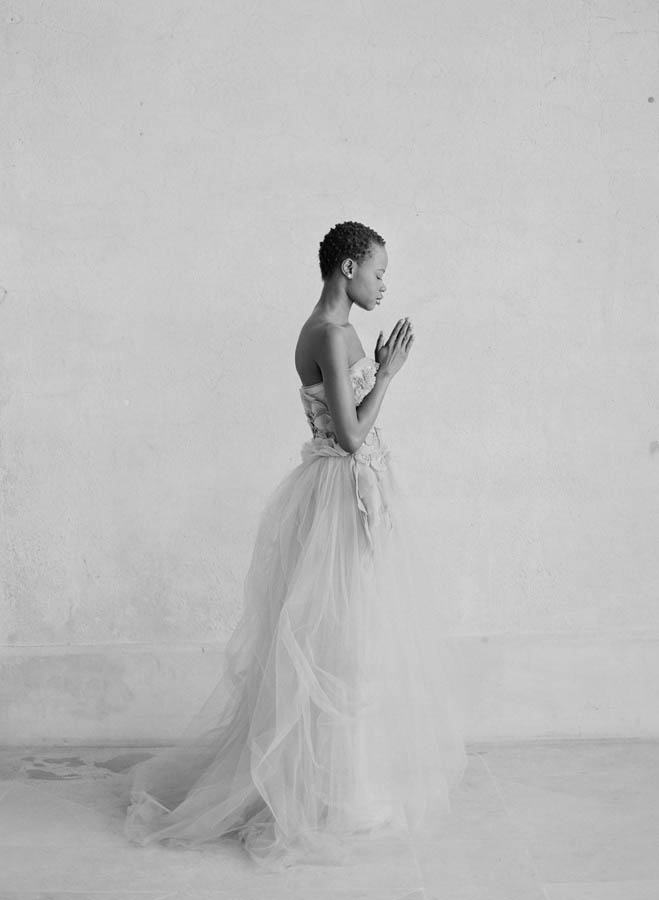 Whats the best piece of business advice anyone's given you?
"Follow you heart" & "keep your overheads low".
"Follow your heart" is the simplest & the most complex advice there is. Do what you love, trust yourself & so on. This is easy because it is most beneficial to be yourself in whatever you do. For me, that meant creating intimate images, this is what I am naturally drawn to. It also means shooting with film & most often using natural light.
However "follow your heart" is often hard to do because you will encounter so much conflicting advice & ways to approach your business along the way. I think it means listen to your voice before you find yourself bending to the voices & suggestions of others. It's easier to be true to yourself, than to try & mold yourself into someone else's truth.
"Keep your overheads low" is so important. If you have a fancy studio & lots of expense to maintain you undoubtably put a lot of pressure on yourself & your business. If your overheads are low you give yourself much more freedom.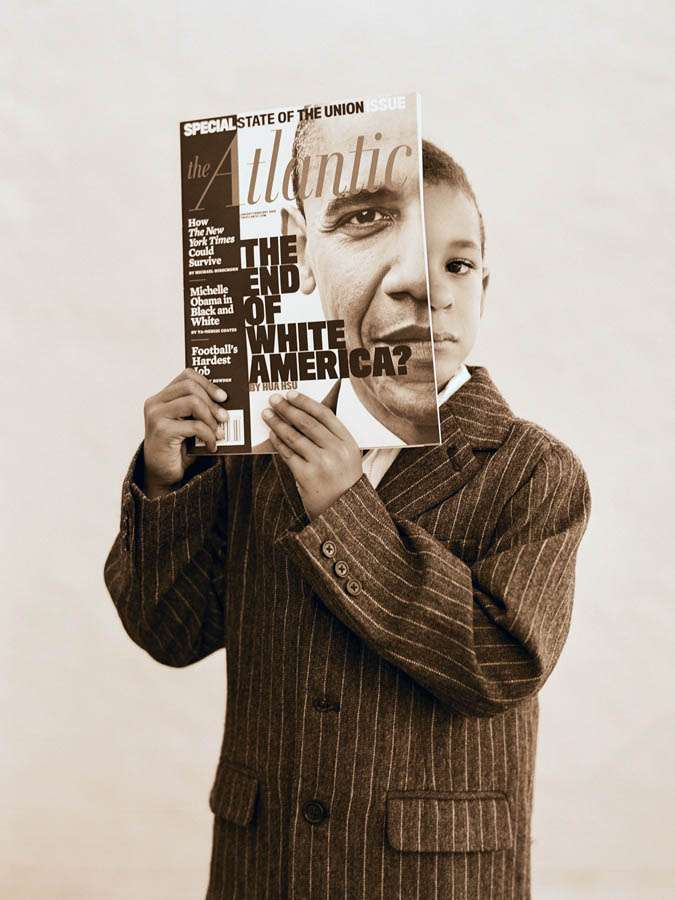 …And the worst?
"You can't do that"
Many people have told be along the way not to do something. You can not imagine the pressure I got to switch to digital for example! People have said that I would never make it if I only shot on film but something inside me just couldn't let go of it. I feel in love with photography & film at the same time and I could not give it up. I do own digital cameras & know how to use them. I just prefer film & use it whenever possible.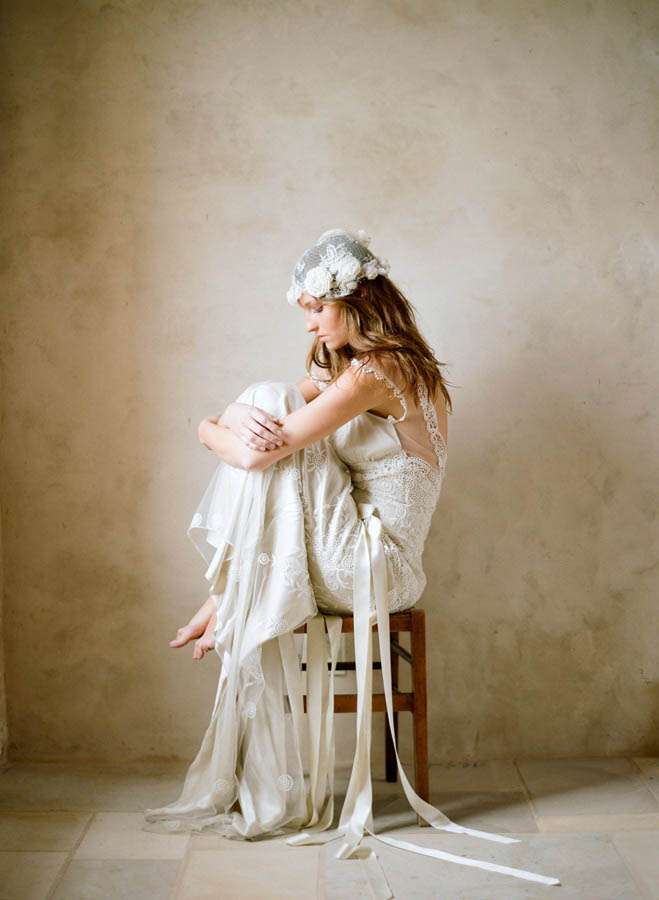 Why do you choose to shoot with film over digital photography?
Simple…when I learned how to be a photographer, I learned with film. My love for photography is intertwined with the use of film & I can not separate the two. I love the soft intimate quality that films has – the subtle imperfections and the magic that takes space within my camera still intrigues me. At the end of the day, your camera & your medium (whether film or digital) are just your tools. The most important element you have is YOU.
You have such a strong sense of style in your work. I would imagine that it is a constantly evolving process. Do you have any tips for people wanting to find their own style?
Here is a little secret…everybody HAS a style, the trick is learning to identify it & recreate it at will. We all have an innate sense of style. I think we are born with it. We make decisions everyday – we choose what to wear, how we like or eggs prepared etc. It is the same on that exact moment when we decide to make an image. We are always making decisions and having a distinct style is simply about making decisions with purpose.
If there is an image you've made that you like, ask yourself what do you like about it? Is it the framing, the lighting? Can you do it again? A style is something that you hone & nurture over the course of your career. I love to see other photographer's styles & approaches.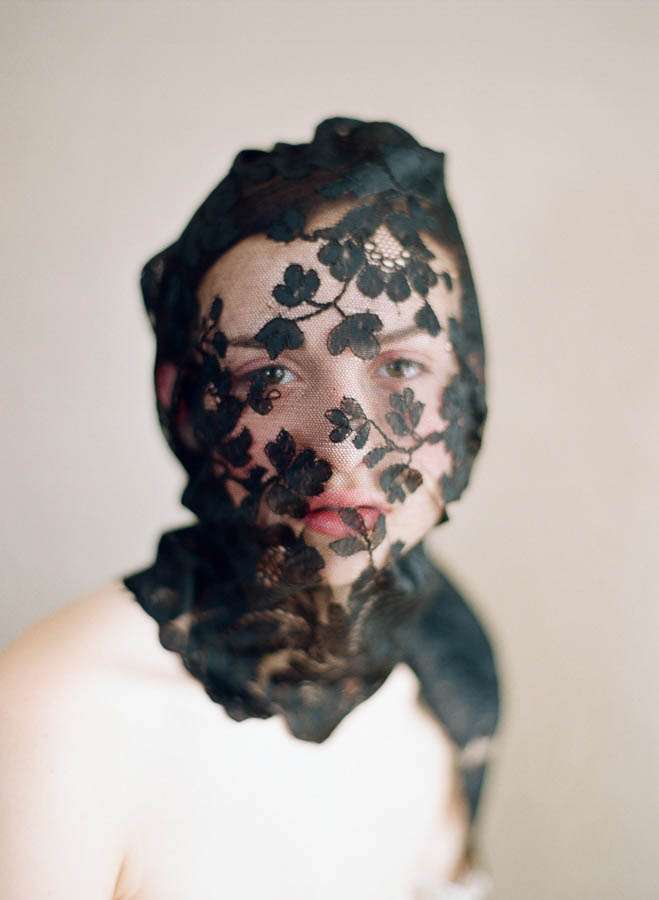 What are you most proud of to date?
Personally – my 3 lovely children. I can not believe I had anything to do with making such wonderful people.
Professionally – my book. I put so much of my heart & soul into it. I just can't wait to see it on the shelves of bookstores.
How do you market yourself and do you have any advice for aspiring wedding photographers struggling to get themselves noticed?
Photographers today are so lucky. There are countless outlets to share your work, from blogs to magazines, facebook, pinterest & twitter & so on.
However a photographer starting out today shouldn't instantly share their work. I think it is incredibly important to edit your work & know your audience. Just because you love a certain shoot you worked on, you do not need to share 100's of your "favorite" images. Sometimes sharing only a few beautiful images can have a greater impact than overloading your viewer. This is especially important when submitting your work to a blog or magazine, "less" is often "more".
Also if you hope to have a wedding published, do not post the images on facebook or your own personal blog. I photographed some amazing weddings this year that no-one has seen. Patience pays off when you see a beautiful spread in one of your favorite magazines.
And finally, how do you stay motivated?
I can not do anything else. I am compelled to be a photographer.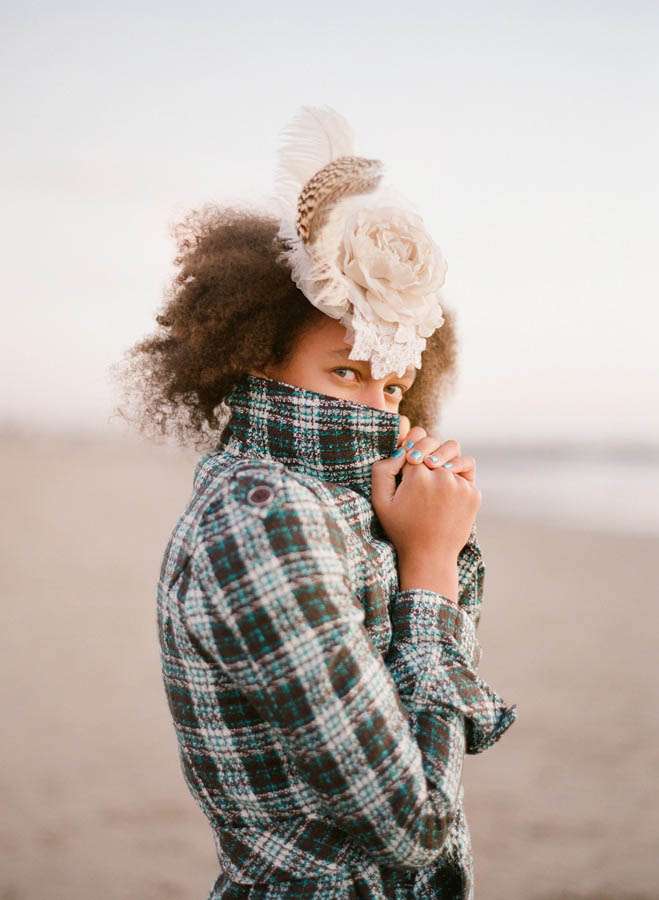 All Photography Credit: Elizabeth Messina
You can see more of Elizabeth's amazing work on her website and blog. You can also keep up to date with her via her twitter, facebook and pinterest!
Elizabeth's book, The Luminous Portrait, is available for pre-order now and is released on 24th April 2012.