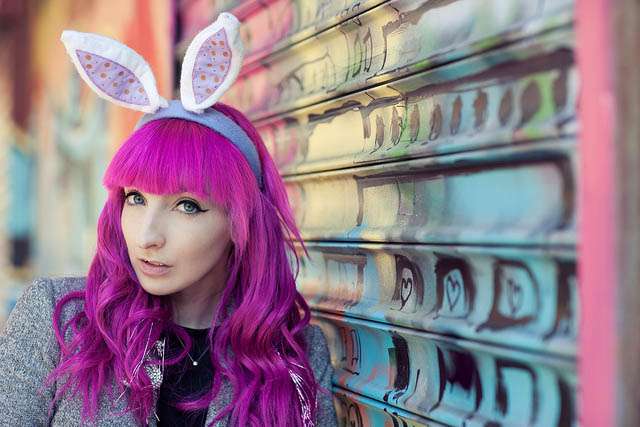 Photography Credit: Lydia Hudgens
Whenever I'm asked about who my favourite blogger is or where I find my inspiration, Gala Darling's name always comes up. It's hard to explain exactly how I felt when I first discovered her blog, then called iCING, back in 2009 – here was a girl, very much like me (well we both had pink hair and tattoos!) who was making a massive name her herself in the blogging world, but doing it her own way and with such inimitable style and sparkle – something I very much wished I could one day to do too.
I was lucky enough to meet Gala when I was in LA last August. I've said it before and I'll say it again, she's just as beautiful and wonderful (OK actually more so) in real life as she is online. I'm thrilled to share this interview with you all today. I hope you find her as inspiring as I do!
…And if this article isn't enough, you can find more Gala-stalking on my blog here.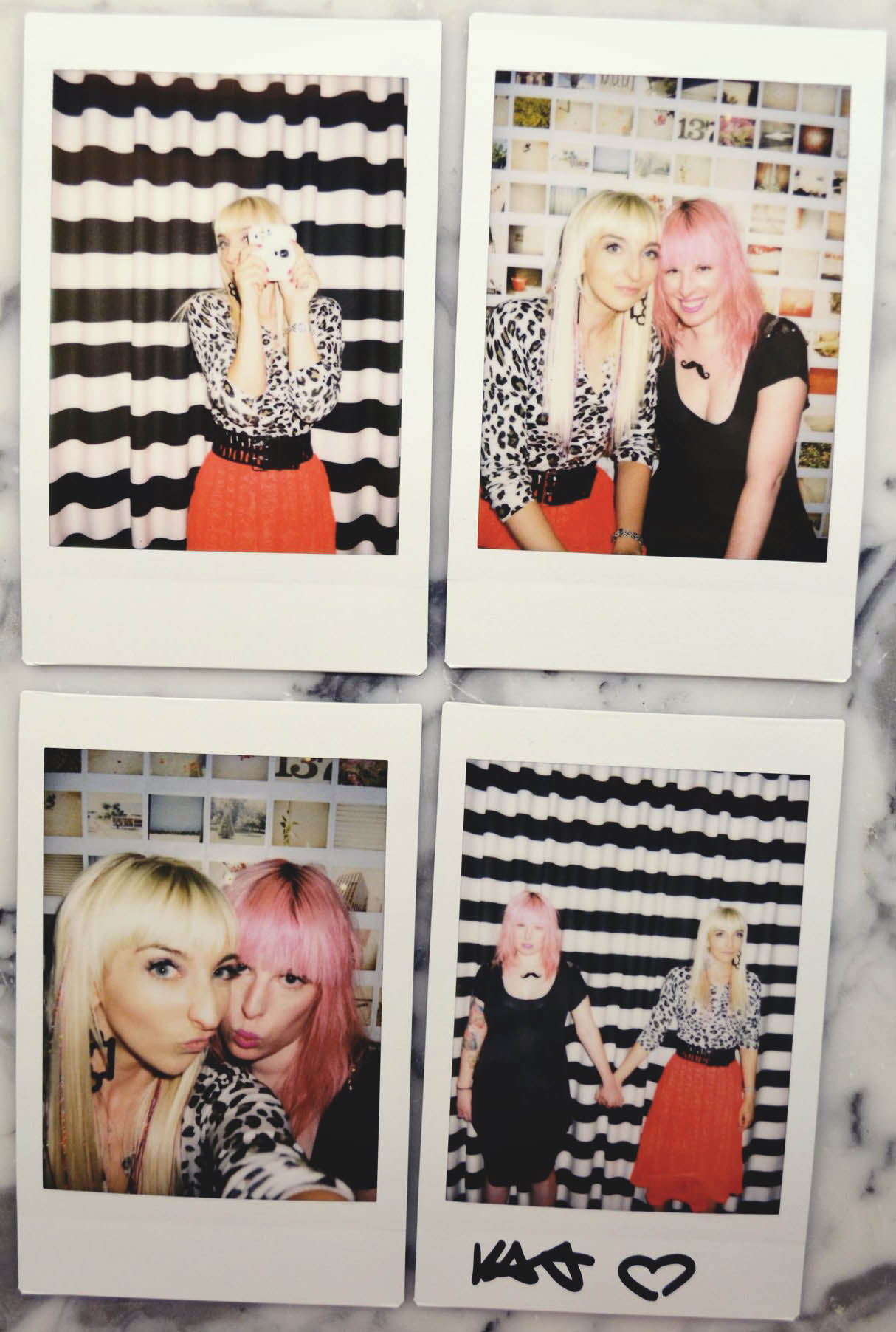 Gala & me in LA
Hi Gala, for those GreenRoom-ers who might not have been introduced to you before, can you tell us a bit about yourself?
I started my blog in 2006. It seemed like the perfect job to me, as I was able to harness my love of writing, pretty pictures & being online ALL DAY LONG! So, though I started this blog 5 years ago, I've actually been writing on the internet since 1996. I had a slew of online journals & diaries, containing varying degrees of embarrassment! Though it just seemed like time-wasting fun back then, doing so much writing, essentially in public, really taught me a lot about writing for an audience & learning the best ways to interact with them. All those lessons have stood me in really good stead for what I'm doing now!
Before I made the jump to being a full-time blogger, though, I worked a million odd jobs, looking for something that would keep my interest. I sold newspaper advertising, worked in a bank, worked in a bookshop, managed a Lush Cosmetics store, & plenty of other things!
One of the many thing that I find so inspiring about you is how you've made the transition from being 'just' a blogger to other projects. Can you tell us a little about them and how they came about?
Yeah, I'm very lucky in that my blog has opened up a lot of opportunities for me! I think it's really important to put yourself out there — otherwise, how will anyone know you exist, so they can offer you something wonderful?! In addition to writing for my blog, I do quite a lot of public speaking, appear in the odd campaign for some brand or another, wrestle with my inbox & work on any of the other 3,000 top secret projects I have bubbling away!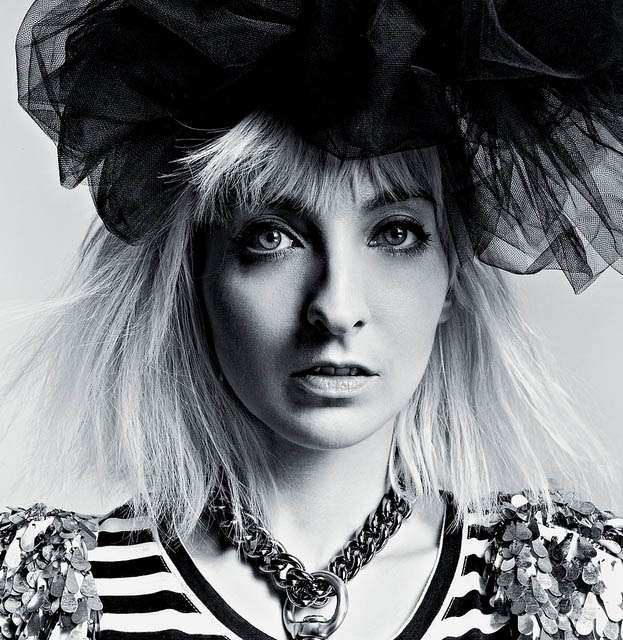 Gala modelling for Coach – Photography Credit: Reed Krakoff
Being a blogger is anything but 'regular' but what is a 'normal' day at work for Gala Darling?
I wake up at 7am & my husband & I take our dogs for a walk. Once they're home & fed, I kiss my husband goodbye at the door & he goes uptown to work. Then I spend the day working, which can mean a lot of things. I either sit in my office at home, writing, or go to a nearby cafe & work there for a change of scenery. I have meetings & appointments during the day, too, & then go to the gym every evening!
I find that my brain is sharpest first thing in the morning, so I get my best writing done then. The afternoon is usually reserved for dealing with email, other projects or general administrative stuff.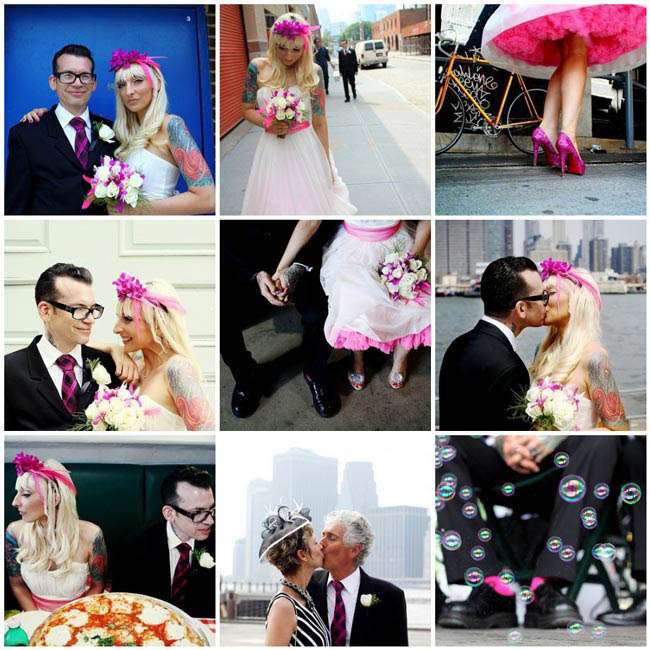 Gala & Mike's wedding, 2011 – Photography Credit: Chloe Rice
Can you tell us about your manifesto, Radical Self Love? Also what made you shift the focus of your blog from being mostly fashion-led to this?
Radical self love is about learning how to be good to ourselves, & learning how to fall in love with ourselves as well. It's something the majority of us are never taught & I think it leaves us really ill-equipped to deal with some of the realities of life. If you don't love or respect yourself, your relationships will suffer, your career will be a wreck, & your health probably won't be too fabulous either. These things combined make a perfect storm of unhappiness!
I think that when we are taught a few tricks around how to love ourselves more, & how to appreciate ourselves, that can spark an internal revolution where we start to raise our standards & behave more like the people we always wanted to be. This can only be a positive thing! Sharing my experiences with other women & hearing about their own journeys towards self love & self acceptance is so important to me, & something I think I'll always be working on.
The transition on my blog from fashion to self love was quite easy & organic — I noticed that a lot of the feedback from my readers, when asking for advice, was really about how to love themselves more. You know, a woman who asks, "How can I dress to hide my chubby thighs?" is not really in need of the perfect pair of jeans. What she actually needs is a major dose of self-acceptance, & to realise that she is beautiful as she is, right here & right now.
I feel like this is a subject I can speak about with some authority because I suffered from depression & an eating disorder for years before finally coming to terms with my body. I've been on the other side — what I like to call "radical self loathing" (!) — & I know how terrible, how desperate & how miserable it can be. It's absolutely devastating to experience. I would never wish it on anyone. I feel that sharing my experiences & encouraging women to take control of their own future is my mission, & a way of doing good.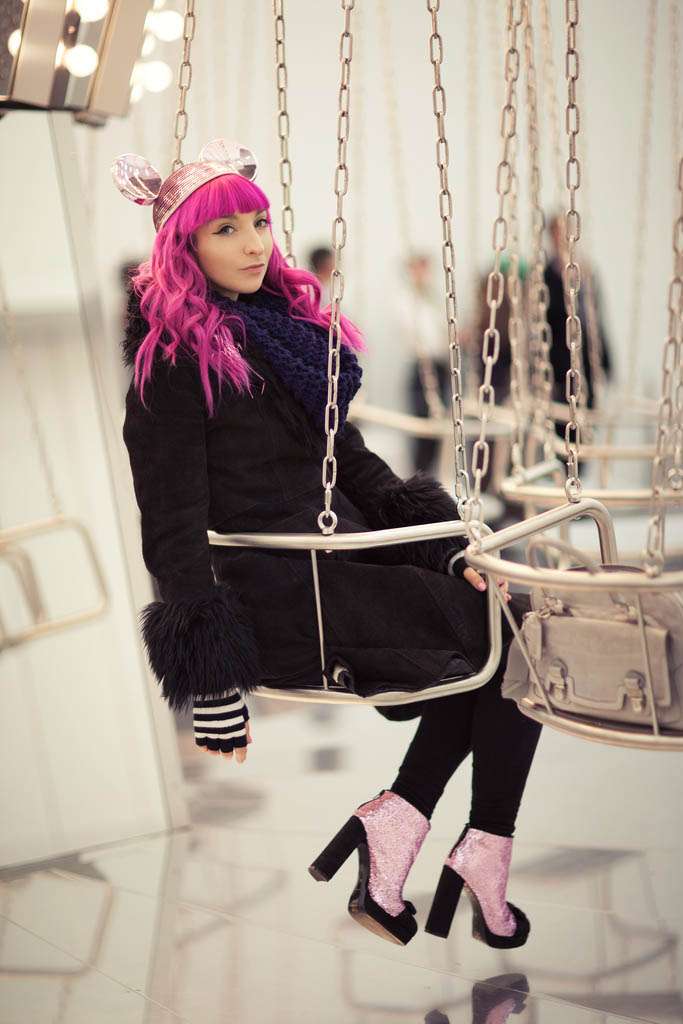 Photography Credit: Lydia Hudgens
What is Love & Sequins?
Love & Sequins is my handbook on how to be a love letter to the universe. You can buy it on my site, either one chapter at a time, or snap up the whole thing. Each chapter is a minimum of 10,000 words, & comes with an MP3 of me reading it aloud! (Great for commutes, or listening to while you clean your house, or whatever!) Every chapter covers a different subject. Love & sex, modern manners, blogging 101, New York City adventures & learning to love yourself are just a few of the topics — there are 12 chapters in all.
Love & Sequins was my first experiment with self-publishing. The whole project happened when I dared myself to write a book! I'd always wanted to write one, but with blogging everyday, it really slipped to the bottom of the "to do" list. It always helps to have some kind of motivation to write, & knowing that thousands of people are waiting for the next chapter is an excellent way to get you moving! I wrote one chapter a month for a year. 10,000 words a month is a big ask but somehow, I did it!
The response to Love & Sequins has been amazing, too. I've sold thousands upon thousands of copies! People adore it, & that makes me so happy.
You are a super positive and open person (and a huge inspiration for me to be the same in fact!) However I know you've been at the receiving end of some pretty horrible internet negativity and criticism. By living your life so openly online, what criticisms have you had to face and how do you deal with them?
Haha! I think I've heard everything by now: that I'm a fraud, I'm ugly, I'm narcissistic, I need a nosejob, I had a nosejob, I'm a high-class prostitute, I'm a trust fund kid, etc. It's just part of being a public person, & is to be expected. You have to laugh, & not take it too seriously! What it boils down to is this: I'd always prefer to be the person being talked about, than the person sitting around running their mouth!
To anyone in a similar situation, I'd encourage them to look at what people are saying about them & see if there's a grain of truth in it. If there is, you might want to re-examine your behaviour. If there isn't, then let it go. Don't read your own press — whether negative or positive! (Nothing good ever comes of it.) Just keep doing what you do. If you let the haters get to you, they've won… ! Remember, what other people think of you is none of your business!
Your fabulous personality really comes across online. Do you have any advice for anyone stuggling to find their 'voice' online or on their blog?
It's such a cliche, but practice makes perfect! I mean, I've been writing online for years & years — every day for five years, now, & very regularly for the ten years leading up to it — & I still go back to old pieces & cringe! The only way you'll improve your skills is to write more. I also think taking a writing workshop can be great. The feedback you get from other writers can be very illuminating; they'll often point out qualities you never knew your writing had, & show you how you can improve your talents!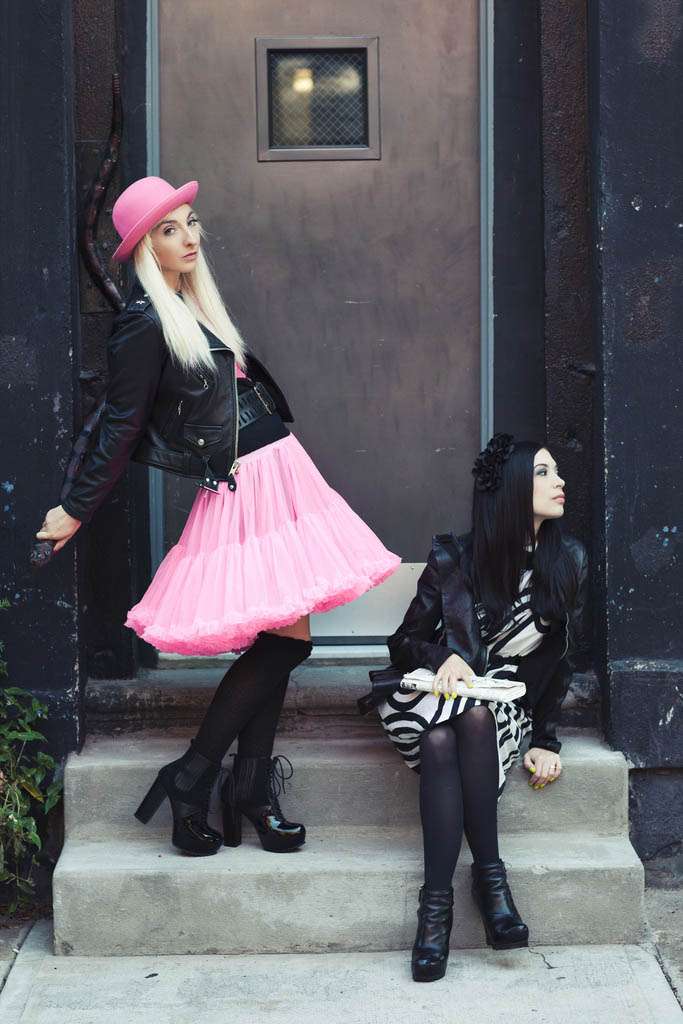 Gala & Nubby Twiglet – Photography Credit: Lydia Hudgens
One of the questions I get asked a lot is "how can I make money from my blog?" Do you have any specific advice or pearls of wisdom related to turning a blog into a full time career? How did you do it?
I just made the leap. I didn't have a job so I started my blog! I hoped I'd make money from it immediately, but that didn't happen. I can't remember how long it took me to get my first cheque, but it was somewhere between 6 & 9 months. Oh, & by the way, it was for about $20! Blogging is not a get-rich-quick scheme. I'd definitely advise you to keep your day-job, at least until you're at a point where you know your blog can sustain itself. Being anxious & stressed about money won't bring the best out in you or your blog!
So who are your biggest inspirations?
I admire strong women who are constantly evolving. I think my worst nightmare is to feel stuck or trapped! I adore Madonna, I think she blazes her own trail & is full of surprises. Betsey Johnson is a constant inspiration to me, too — at 69 years old she's still riding bicycles, doing cartwheels on catwalks & living life to fullest!
What have been the highlights of your career so far?
Speaking of which… ! I was immensely honoured to be asked to walk in Betsey's show at New York Fashion Week last year. Definitely a highlight of my career. When I first came to NYC in 2008, I remember sneaking into her shows! Hard to believe that only 3 years later, I'd be walking the runway! It was a terrifying & exhilarating experience. As an unabashed fan of America's Next Top Model ("Remember to SMIZE!"), I have to agree with all the contestants who say that walking a catwalk is one of the most thrilling things you'll ever do!
Gala & Betsey Johnson – Photography Credit: Nato Tuke
And what about low points, had any of those?
No real low points. I've certainly felt uninspired from time to time, & I think that's normal for everyone! I usually remedy it by taking a break, getting away from the computer & regaining some perspective!
Where do you get your ideas for articles and do you have any advice for anyone lacking inspiration on how they might find or harness it?
I'm very inspired by life & everything around me! I think that maintaining a beautiful environment helps with creativity a LOT. I don't have the most beautiful apartment, but my office is a menagerie of things I love: drawings by friends, sparkly disco balls, fairy lights stuffed into a huge cookie jar as an impromptu lamp, Laduree candles, glittery shoes, Mickey Mouse ears, etc. Everywhere I look in my room, there's something new to delight or obsess over, & that definitely helps spark a lot of ideas.
I also think it's so important to get out of the house! I don't usually have my best ideas sitting at my desk, I have them when I'm walking around, or while I'm talking to a friend. Real life happens AWAY from your computer, & your brain works better there too.
I keep compulsive lists of writing topics on my iPhone, & I have a huge text file on my computer which is absolutely packed with ideas. Whenever I think of something, I write it down, without pausing to filter it or wonder too deeply about it. Another thing I learned a couple of years ago is that when you have a brilliant idea, DROP EVERYTHING & start writing immediately! That spark is a beautiful, rare thing, & not to be squandered. If you leave it, thinking, 'I'll come back to it later', more often than not, you'll find the inspiration has dried up.
"If the muse comes to your bedside, don't tell her you'll fuck her later." — Allen Ginsberg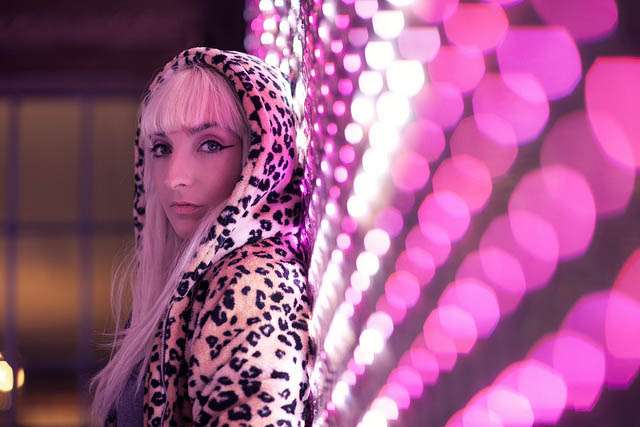 Photography Credit: Lydia Hudgens
What's the best piece of advice you've ever been given?
My father has always said that your integrity is the most important thing. I totally agree with him & I'd like to think I behave in a way that shows it!
If you could go back and give the pre-galadarling.com Gala some advice, what would it be?
Keep an open mind & an open heart; travel & explore as much as you can; stay optimistic & don't worry so much!
What are your dreams for the year ahead?
I want massive happiness, huge joy & overwhelming delight. I'm a bit superstitious about announcing my goals in public, but let me tell you, 2012 is going to be exceptional.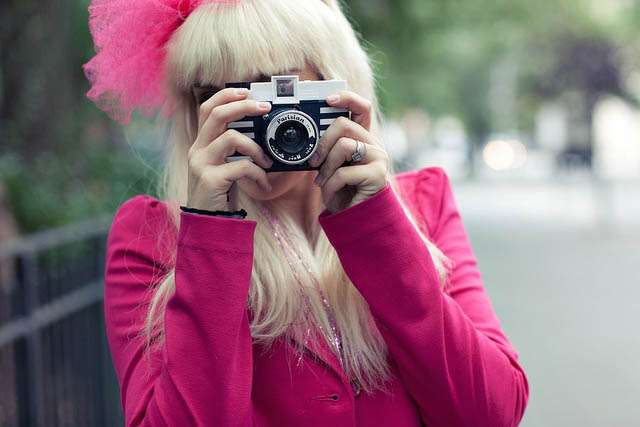 Photography Credit: Lydia Hudgens