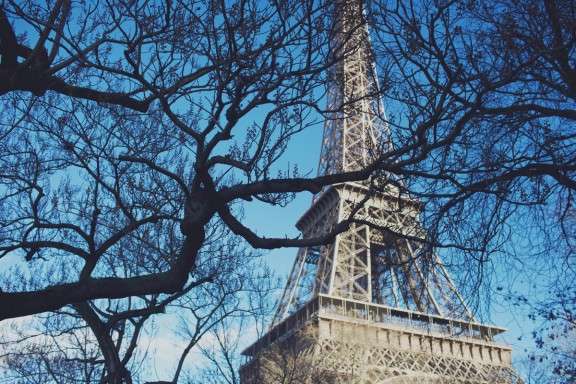 After a long week doing two London workshops as well as heading out to the great British countryside for a talk at the Photography Farm (I'll be writing about the farm and sharing some photos we had taken soon), it was time for Gala, Shauna & me to head out to Paris for a whirlwind trip. It was supposed to be a nice and relaxing mini-vacation to end our time together, but as usual with us it was anything but! We were only in the city for two days but we still managed to pack in two photo shoots, a shopping trip (obviously), plenty of dancing, practising our French (oh how the locals must have loved us – not) and to drink as much wine as possible.
Three three of us have only visited Paris once before (which is particularly embarrassing for me as it's only a two hour train ride away!) – Gala & Shauna on their last trip to Europe, and me when I did my Marie Antoinette shoot in 2010.
Being bloggers and photo whores (we're not ashamed!) we knew we'd want some photographs to document our time in the city and so called upon our go-to photographer Lisa Devlin, to come along for the ride. The ever cute and enthusiastic Shell De Mar also tagged along, although I actually I think she invited herself! (I'll be sharing her photos soon…) as did the beautiful Elbie Van Eeden – the only girl I trust implicitly to perfectly fulfil all my hair and make up demands…
Our apartment was provided by Go with Oh, who we partnered with on this trip. They specialise in European getaways and have apartments for rent in Barcelona, Berlin, Dublin, Florence, London, Madrid, Paris, Prague, Rome, Seville, Vienna and Venice (phew!) I always prefer to stay in an apartment rather than a hotel when I travel. You usually get more for your money and you can get a real sense of a place when you're not hauled up in a hotel. I mean where else would you find a teeny tiny lift of doom?!