This gorgeous little film by Travis  has got that vintage Parisian chic thing down to a tee and I absolutely adore it. This couple make me want to dress up in style and dance in the street with my Gareth.
Vintage Super 8 Film | Portland Oregon Weddings from shieldsfilms.com on Vimeo.
Credit: Shields Films
…but it doesn't stop there – oh no!…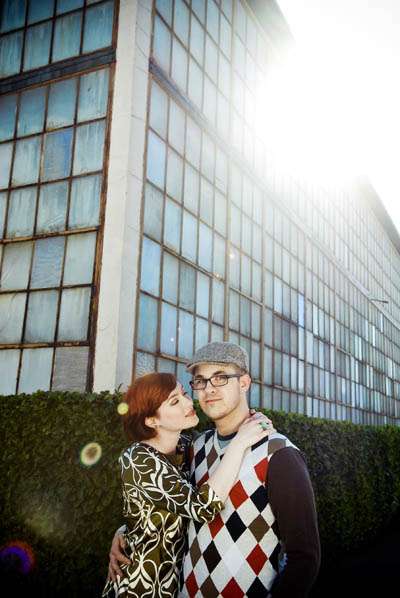 I snooped around Travis' blog a bit and found the photo shoot from this session by Maggie of HoneySuckle Photography. Double whammy baby!
Thanks to both you guys for sending me your gorgeous work.
Credit: HoneySuckle Photography