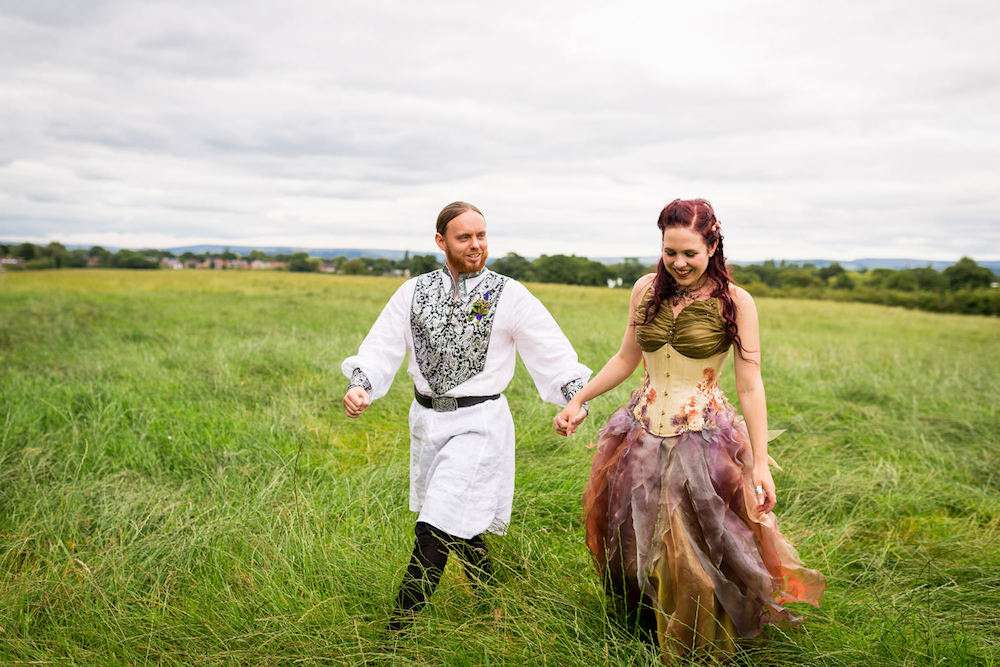 When a wedding is described as "Midsummer Night's Dream meets Lord of The Rings", you know it's going to be pretty unique, and Natalia and Steven's day certainly lives up to this promise. They even dared guests to outdo the bride and groom within the realm of the 'fancy dress' theme they'd set!
Their "playful and ethereal fantasy forest" wedding theme was based on everything that Natalia and Steven enjoy together – like the fancy dress theme, which is crucial to how they got together. "We had mutual friends but we really bonded after meeting for Halloween and admiring each other's fancy dress outfits", the bride explained. "I was a voodoo witch doctor and he was a cross-dressing banana (I'll leave that one to your imagination!) I admired his dedication to fancy dress and we started to discover how much we had in common – it quickly grew from there."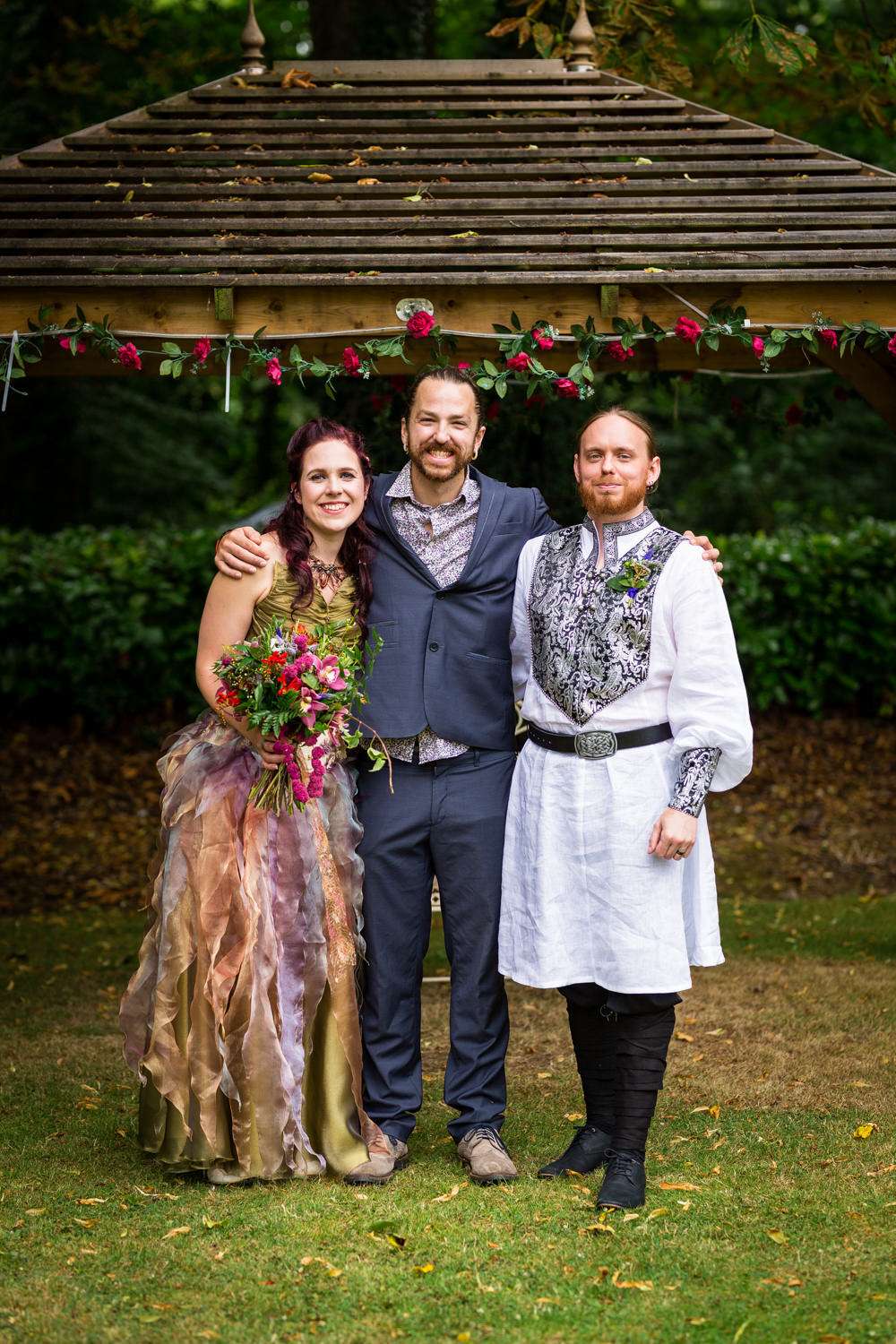 Guests were encouraged to wear fancy dress from any era or any realm, so long as they dressed up, and seeing the guests' amazing outfits made walking down the aisle even more special for the bride. It also meant the hotel manager came up to her about half an hour before the ceremony, exclaiming "YOU HAVE A UNICORN DOWNSTAIRS FOR YOUR WEDDING – I'VE NEVER HAD THAT BEFORE!" If that's not the sign of a Rock n Roll Bride wedding, I don't know what is!