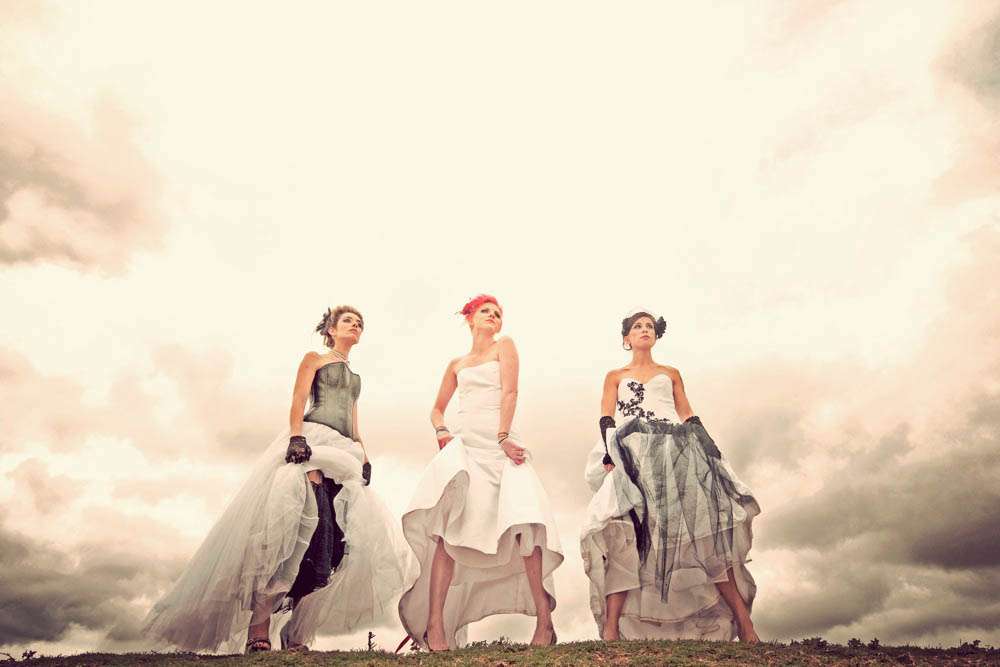 Husband and wife team Jaimi & Adrian hail from South Africa and are really pushing the alternative wedding market forward in their country. After styling and shooting a number of rockin' photo shoots and weddings (which I've been lucky enough to feature here and here) the couple decided to take their vision one step further and put together an alternative bridal fashion show as part of a larger wedding fair at Tala Private Game Reserve.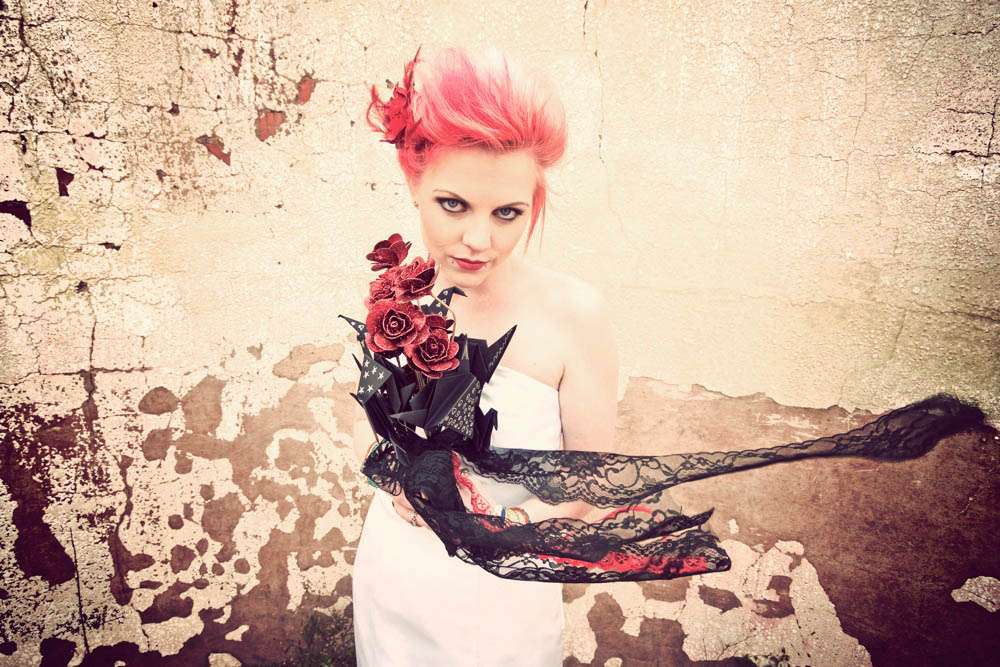 I'm really thrilled to share some of the bridal fashion ideas they showcased at this event on the blog today. Jaimi styled the non-professional models with clothes supplied by Iron Fist, Elizabeth Saunders, VIP Brides and Tin Corsetry.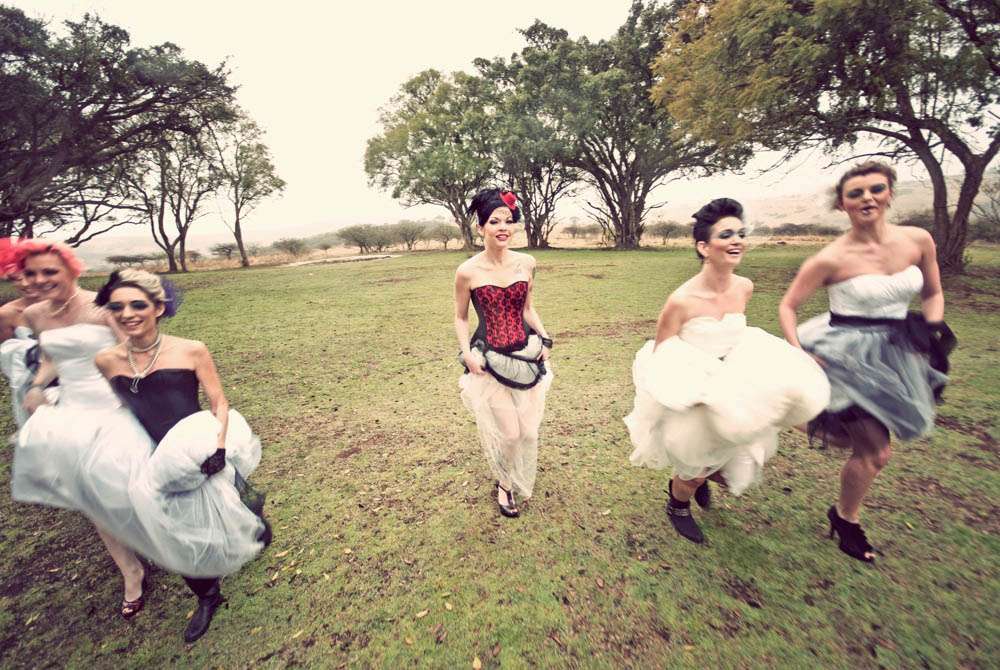 Thank you to Jaimi, Adrian and the whole team behind the event for sharing these images with us today.
Supporting Cast:
Photography Credit: Adrian Shields Photography
Styling/Coordination: Jaimi of Rag n Bone
Dresses: Elizabeth Saunders, VIP Brides and Tin Corsetry
Shoes: Iron Fist
Make Up: Shannon Sykes Naudé and Lindy & Bodil from Labola
Hair: Vicky, Kym & Kristi and Dita