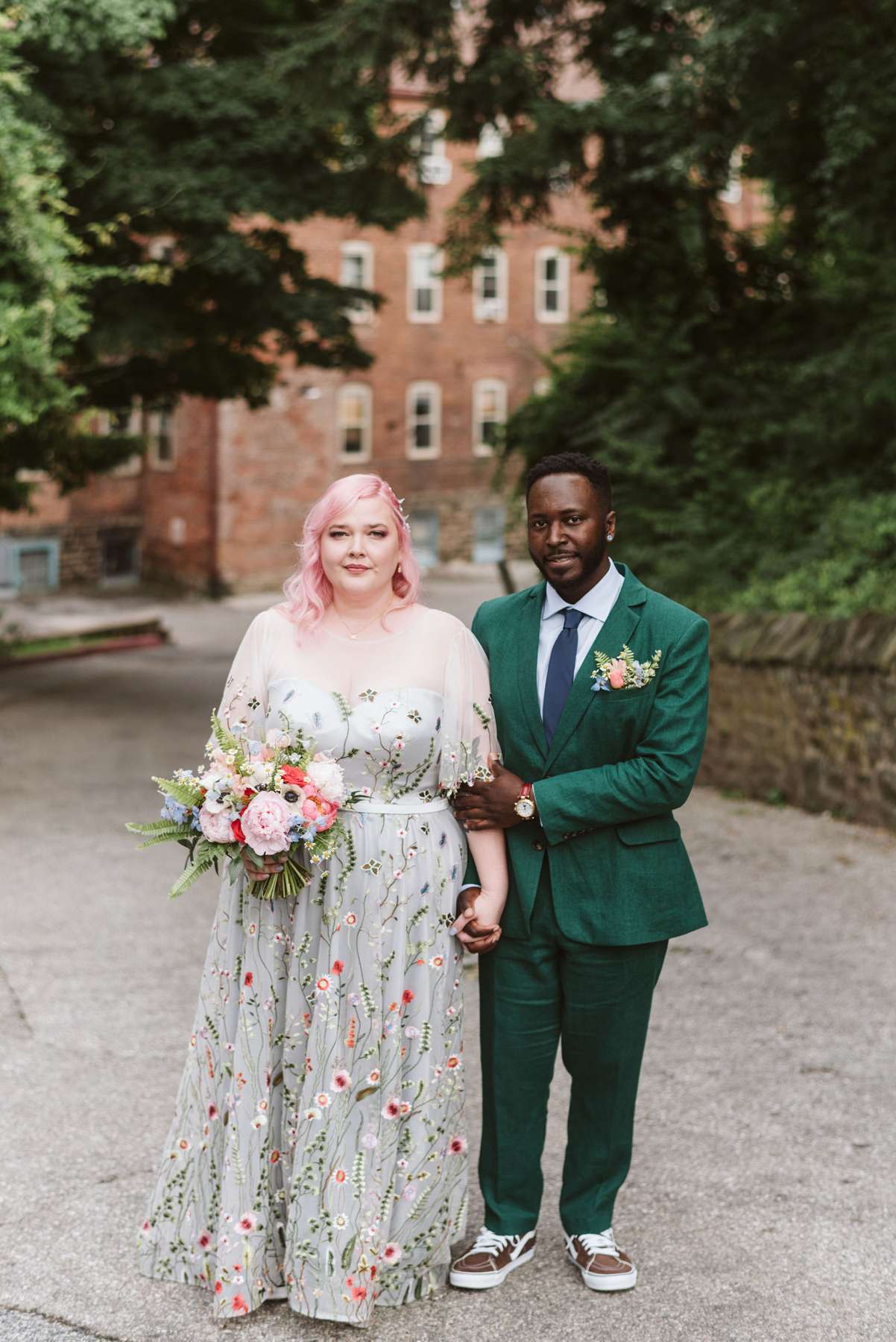 Nestled amidst an array of vintage posters and a rainbow dance floor, Michelle and Jeremy's wedding was held at The Elm in Baltimore, MD. The location set the perfect scene for a colourful, bold and flower inspired summer wedding.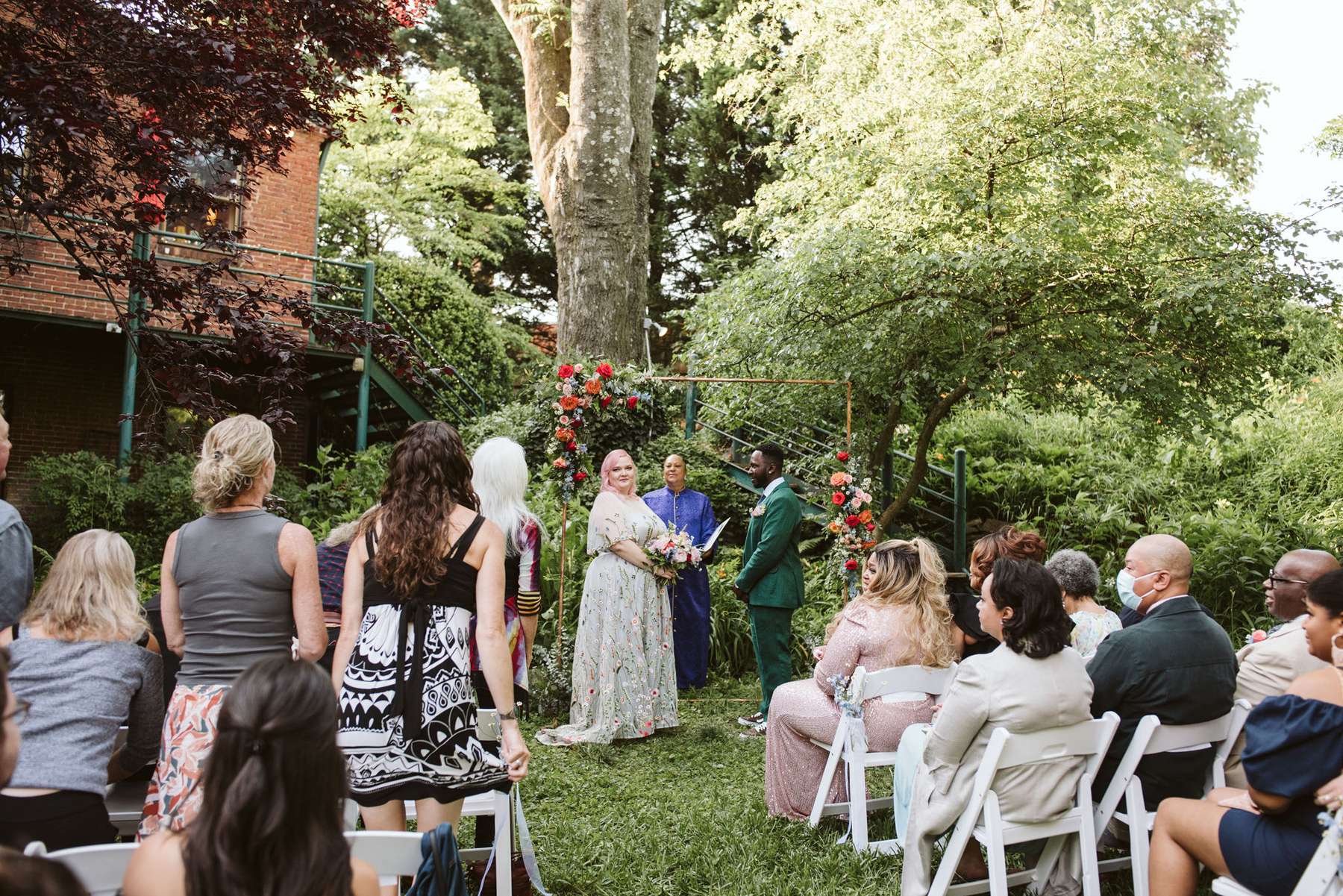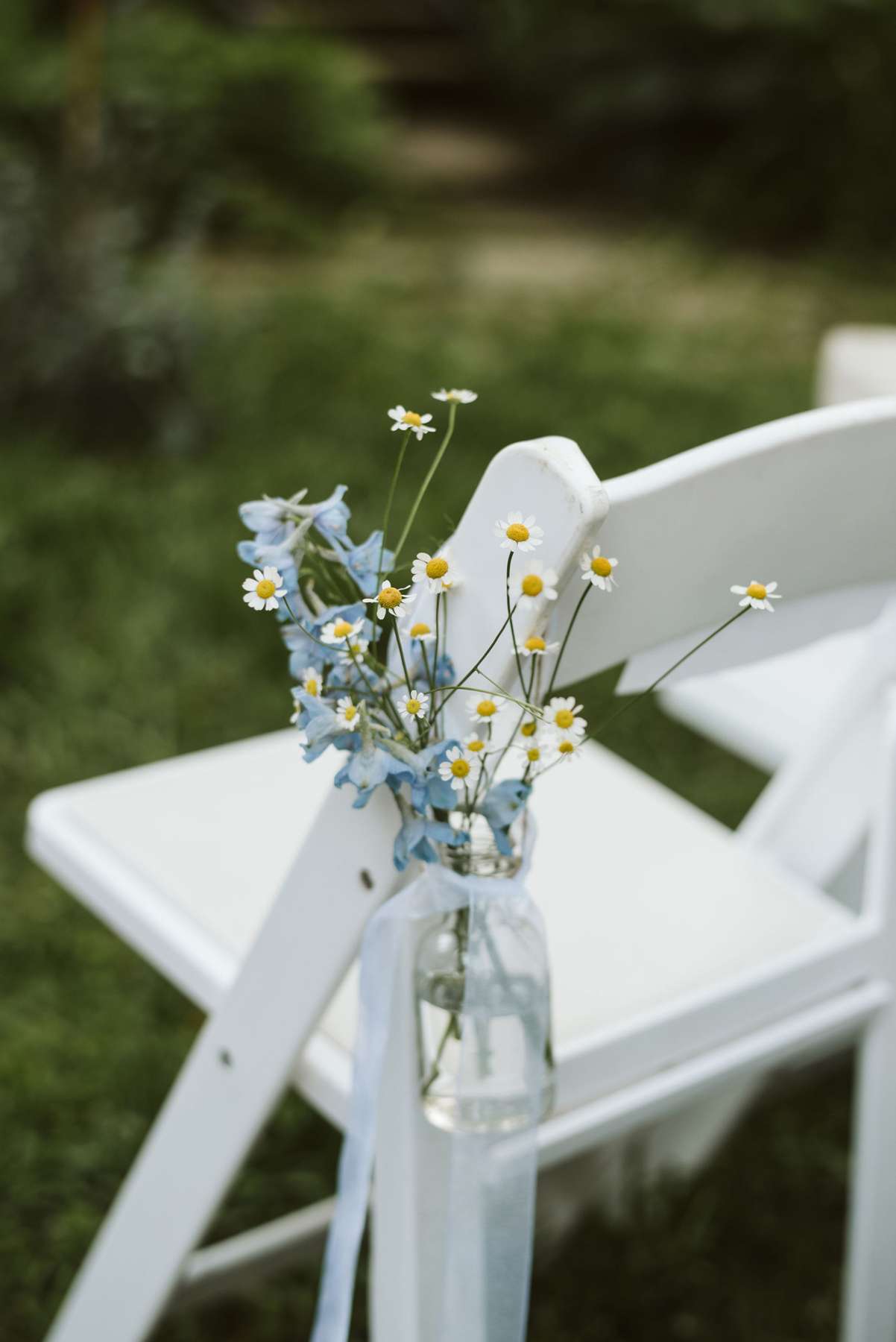 Their colourful theme was inspired by the couples' mutual love of gardening and Japanese culture. Michelle and Jeremy filled the entire day with tons of beautiful colour – from the bride's pink hair and blue floral dress to the groom's green suit and all the homemade decorations. The bride wrote the table numbers and chalkboard signs and they strung up origami cranes which had been made by a friend. They also had a wall and table with photos of their loved ones who were no longer with them.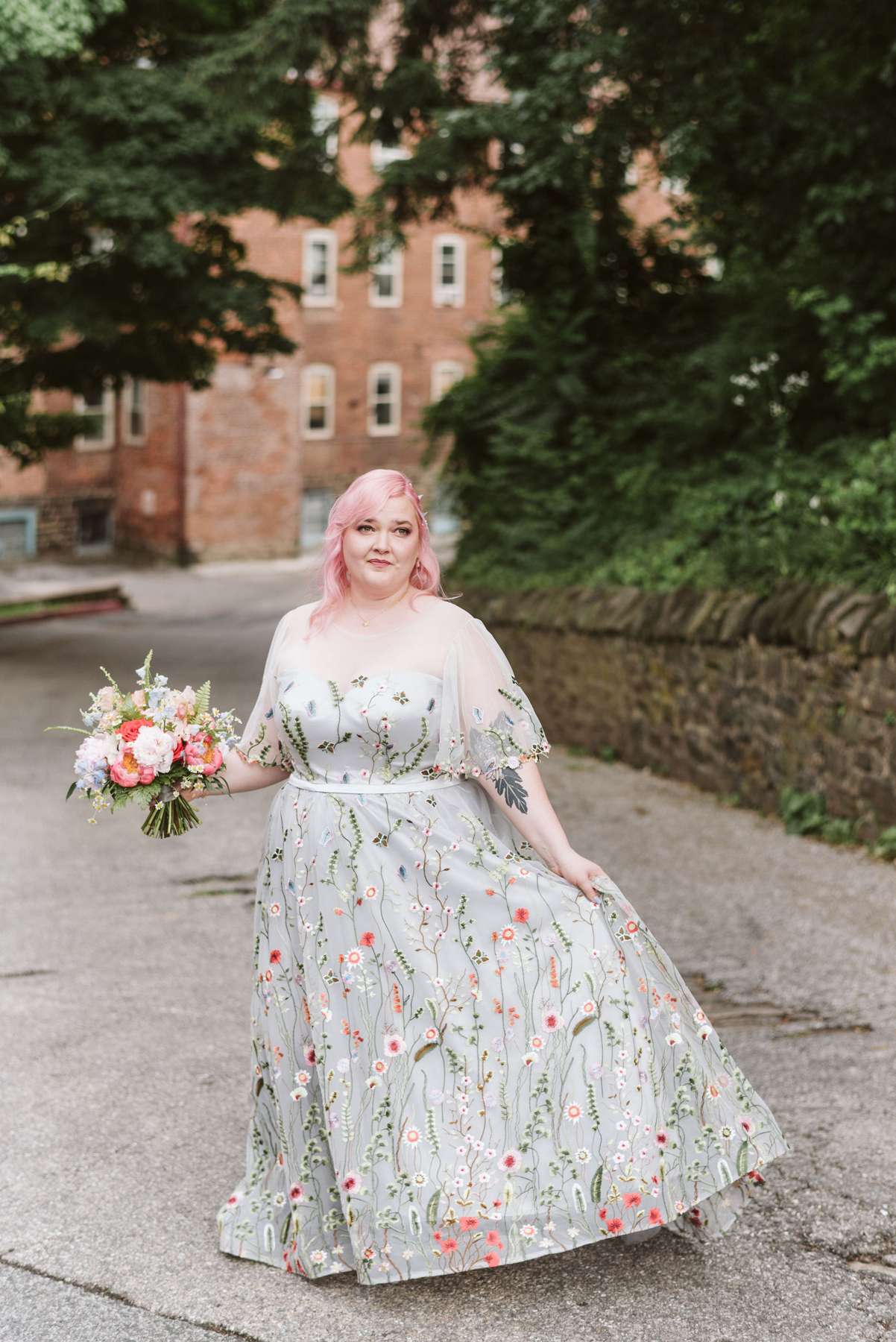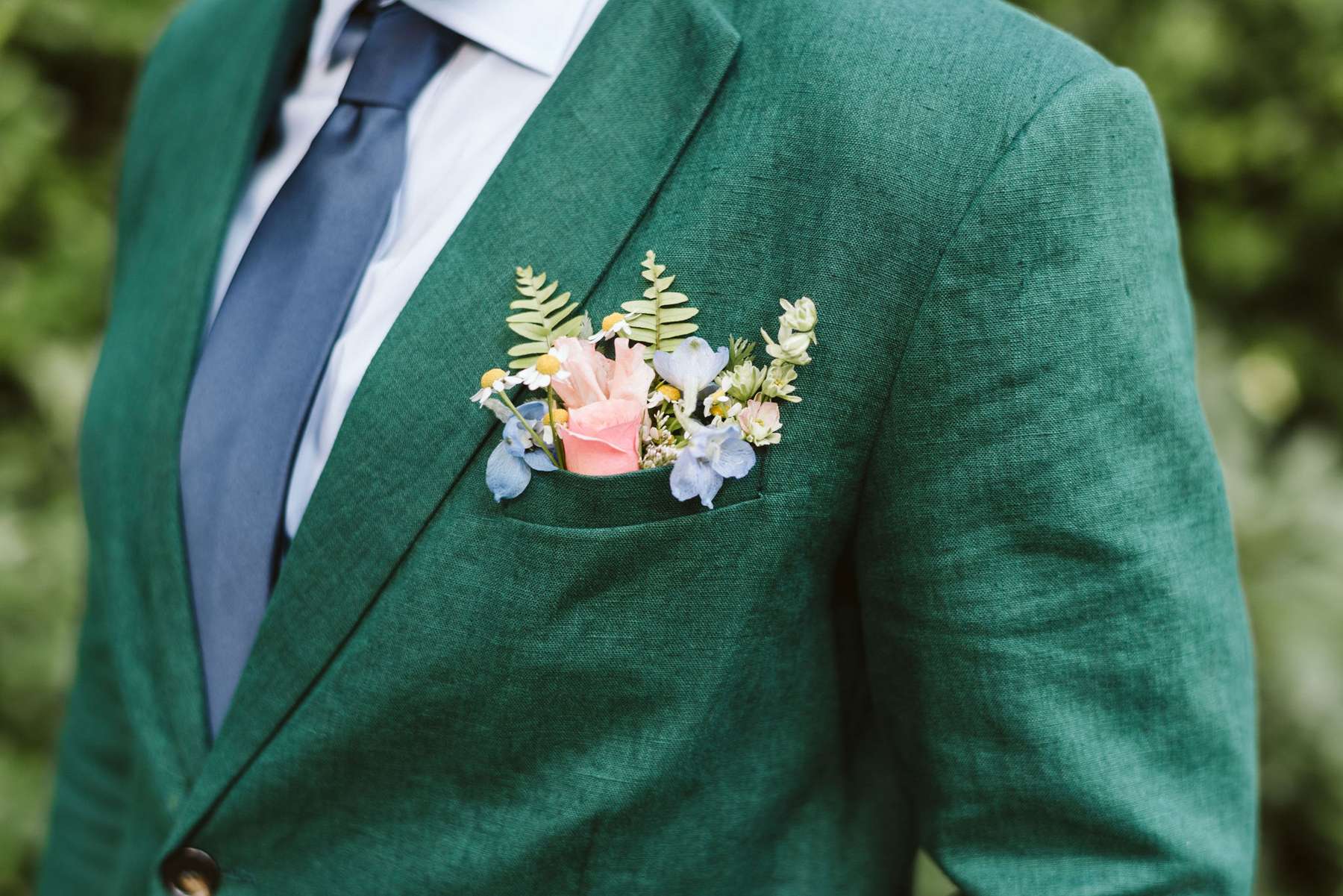 The bride having sadly lost both her parents meant they knew they'd be doing things unconventionally for the ceremony. She put a penny in her shoe (a nod to her mum, who was called Penny) and they walked down the aisle together. The groom's cousin, wearing an amazing purple suit, was their officiant.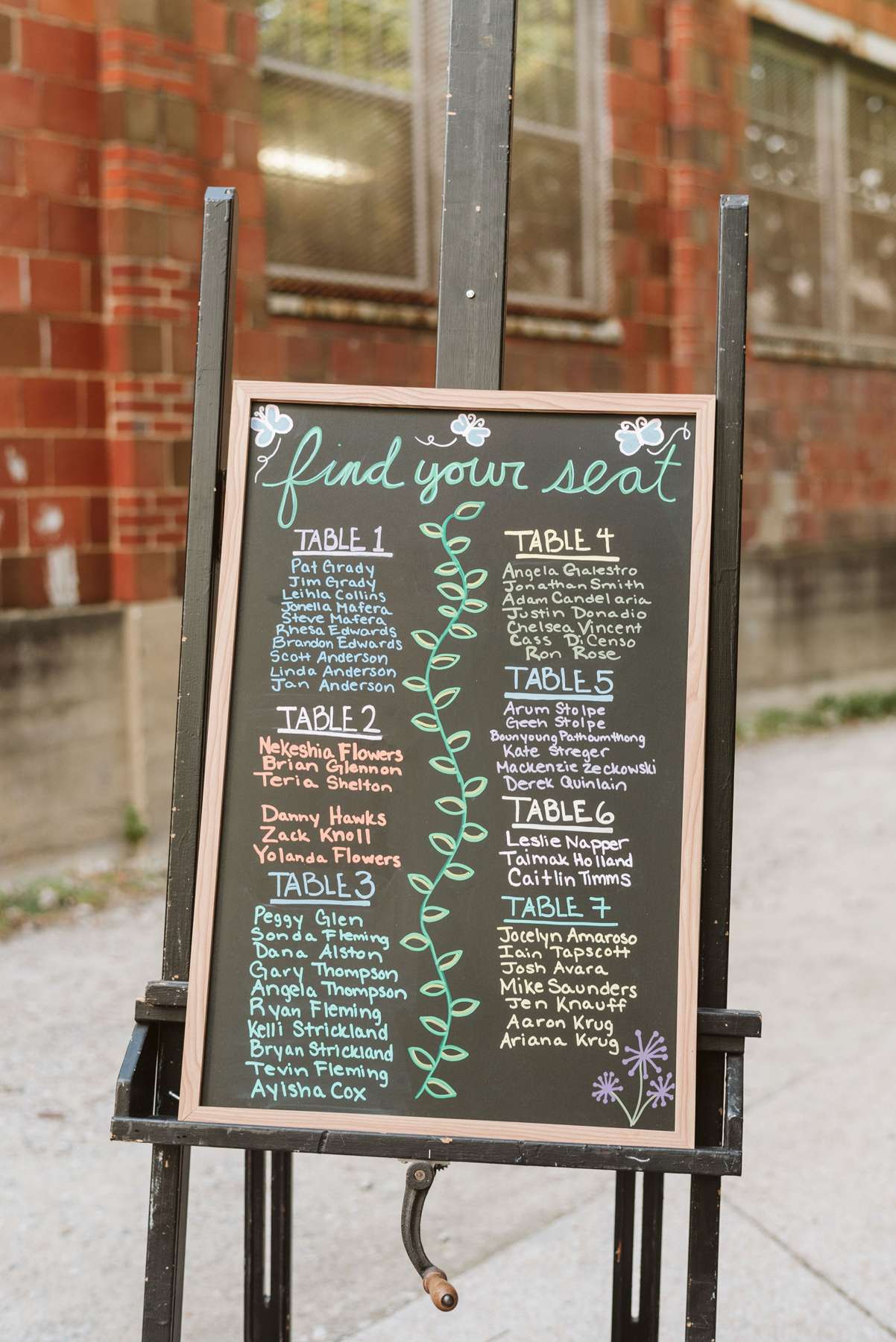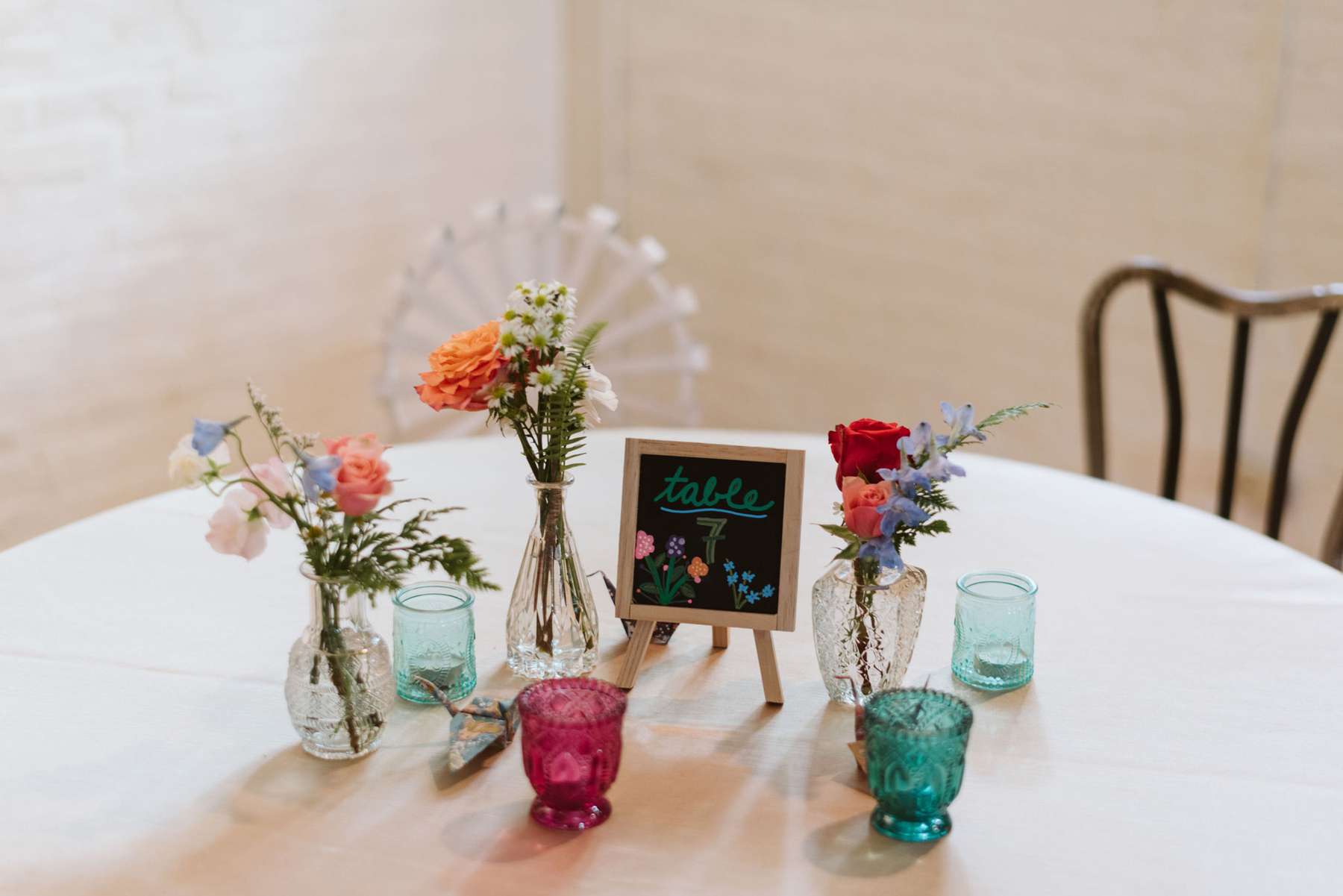 There was some really funny moments throughout the day including an unexpected visit from a raccoon and an impromptu cake-cutting mishap. Michelle explains, "Our favourite moment was when a raccoon showed up at the door during dinner!! Another funny moment was when we almost toppled the cake over while we were trying to cut it. Yes, we were a little tipsy!"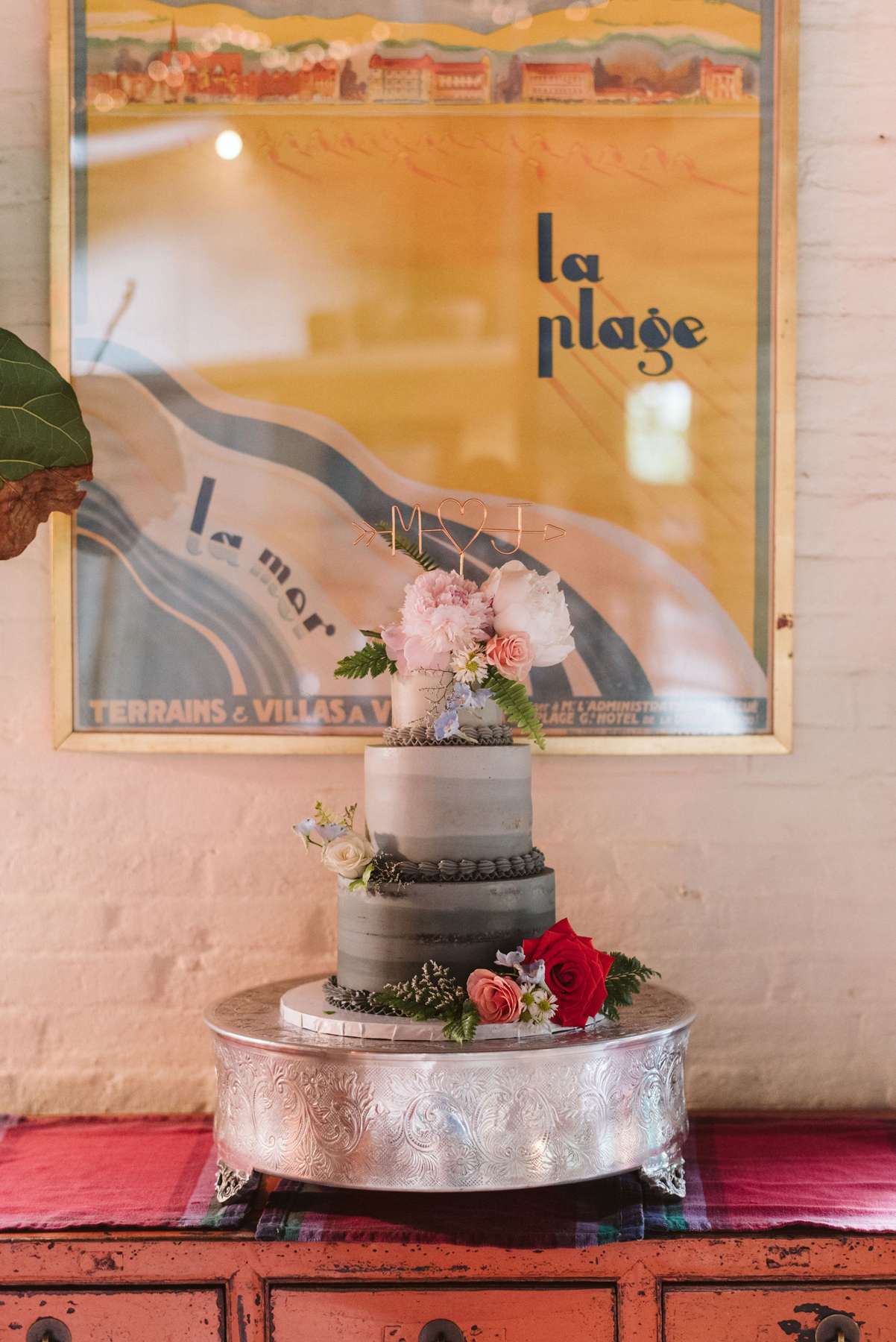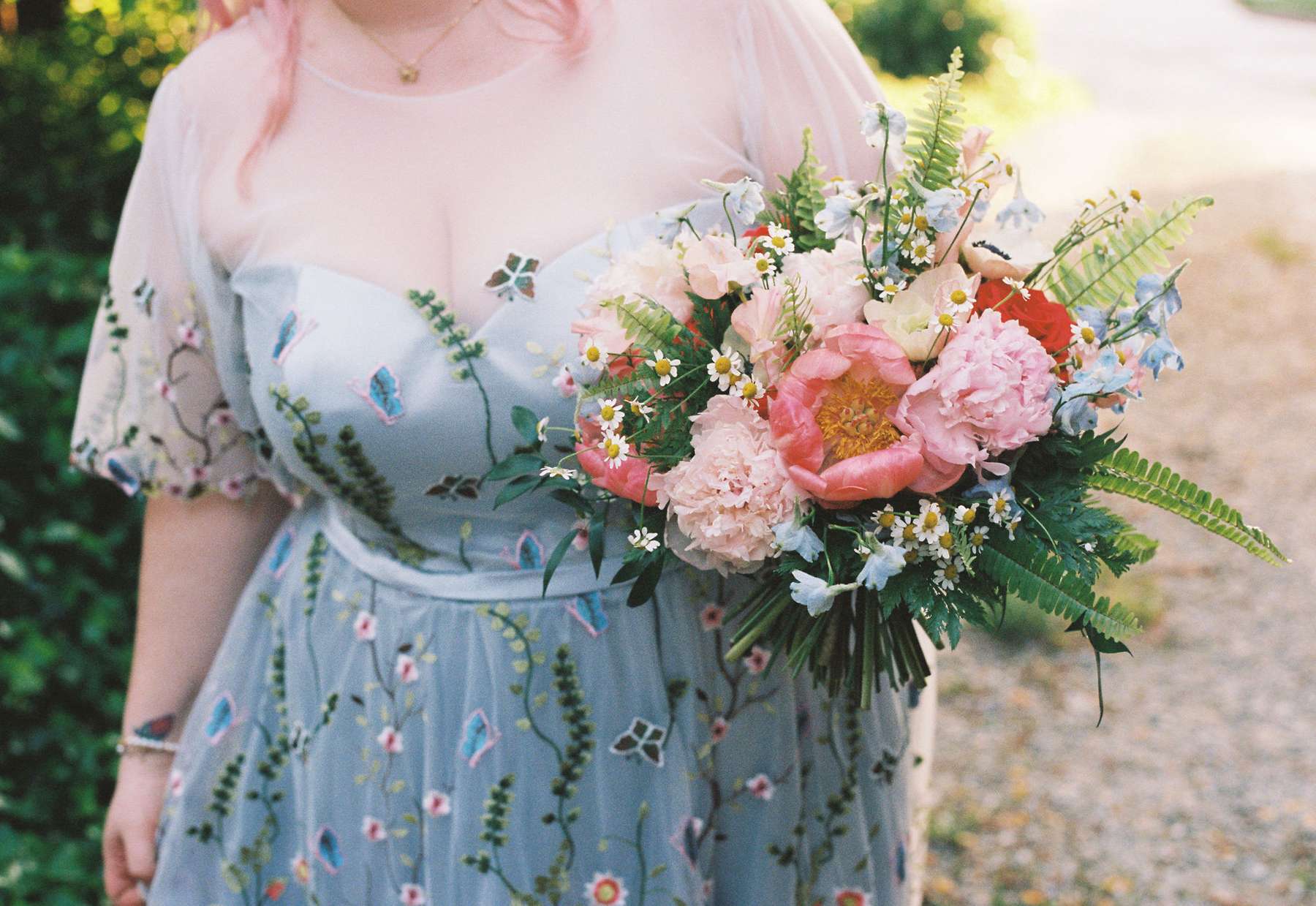 After the reception was over, the party didn't stop. The last ones standing headed over to the neighborhood bars where they were given free drinks and they played pool in their full wedding garb.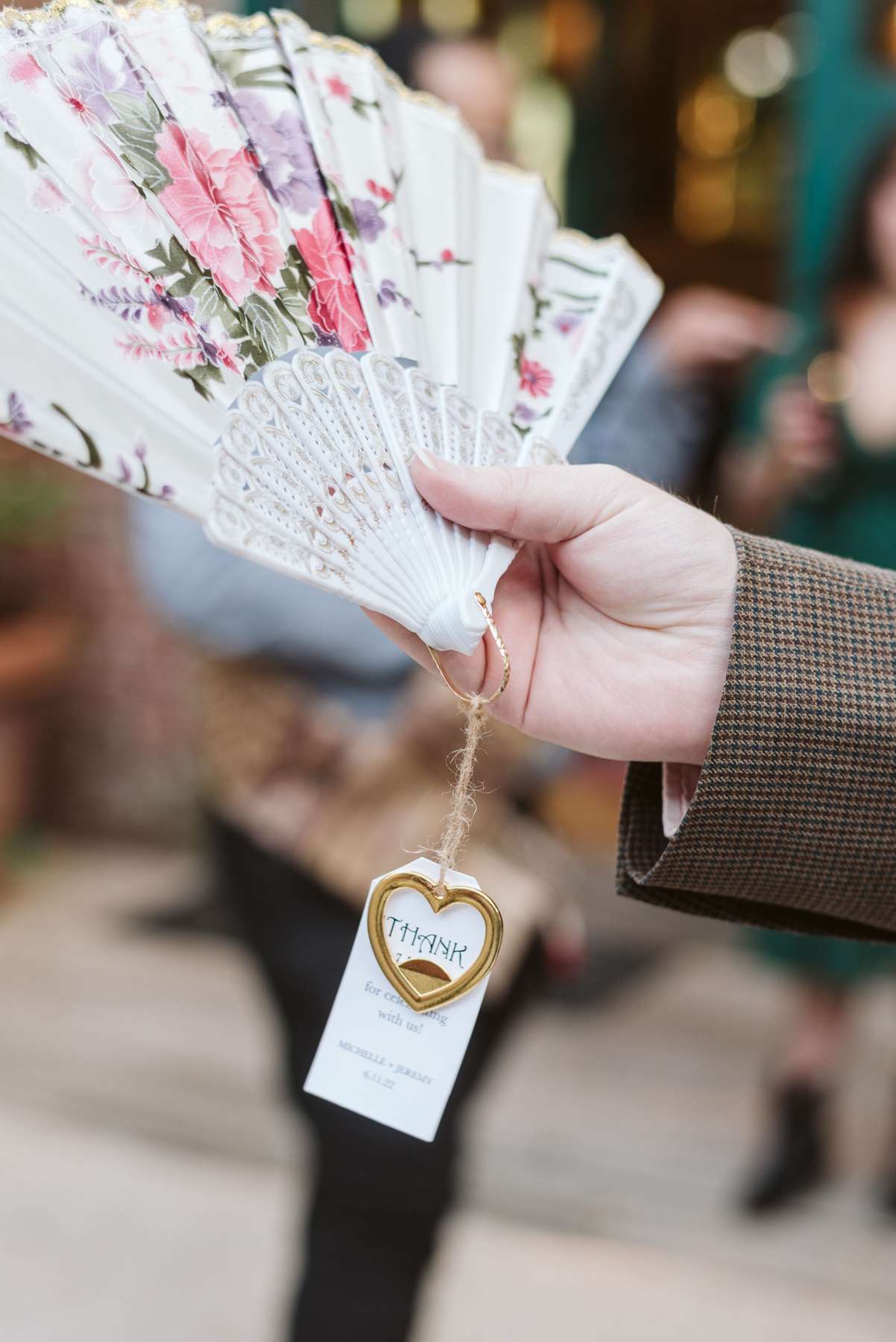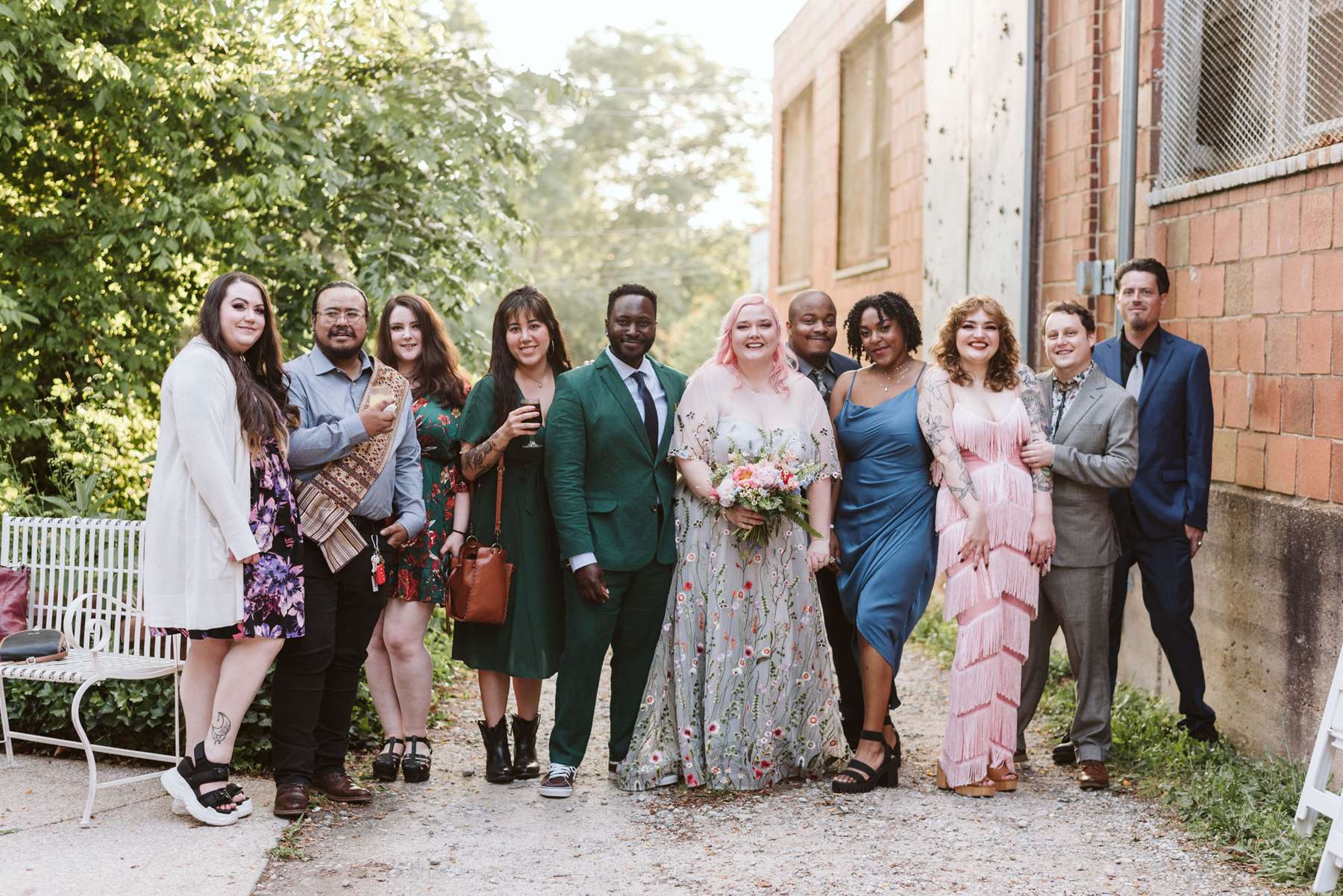 "Take a deep breath, " Michelle advises in conclusion. "Be bold in your choices, and don't let anyone or any vendors tell you how it 'should' be. You know what you want and you deserve to have a wedding your way, not the 'proper' way. Oh and have practical wedding favours. For our summer wedding we had Japanese style fans to combat the heat, and heart-shaped beer bottle openers. They were a hit and not one was left at the venue!"