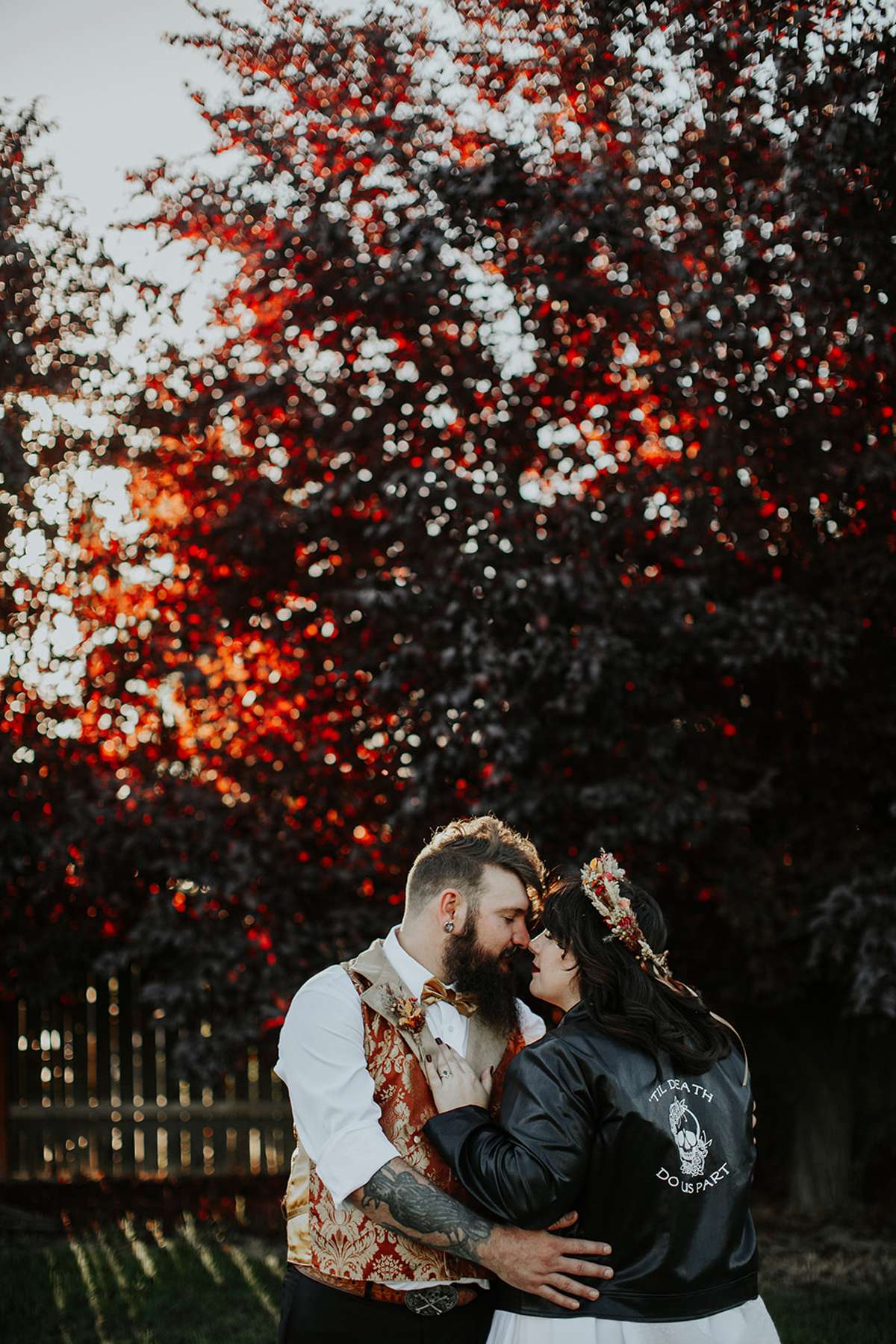 Cassie and Garon's October wedding was hosted at the bride's parents' property in Roseville, CA. They wanted a day which was both unconventional and celebrated the things they love – emo music, autumn and Halloween.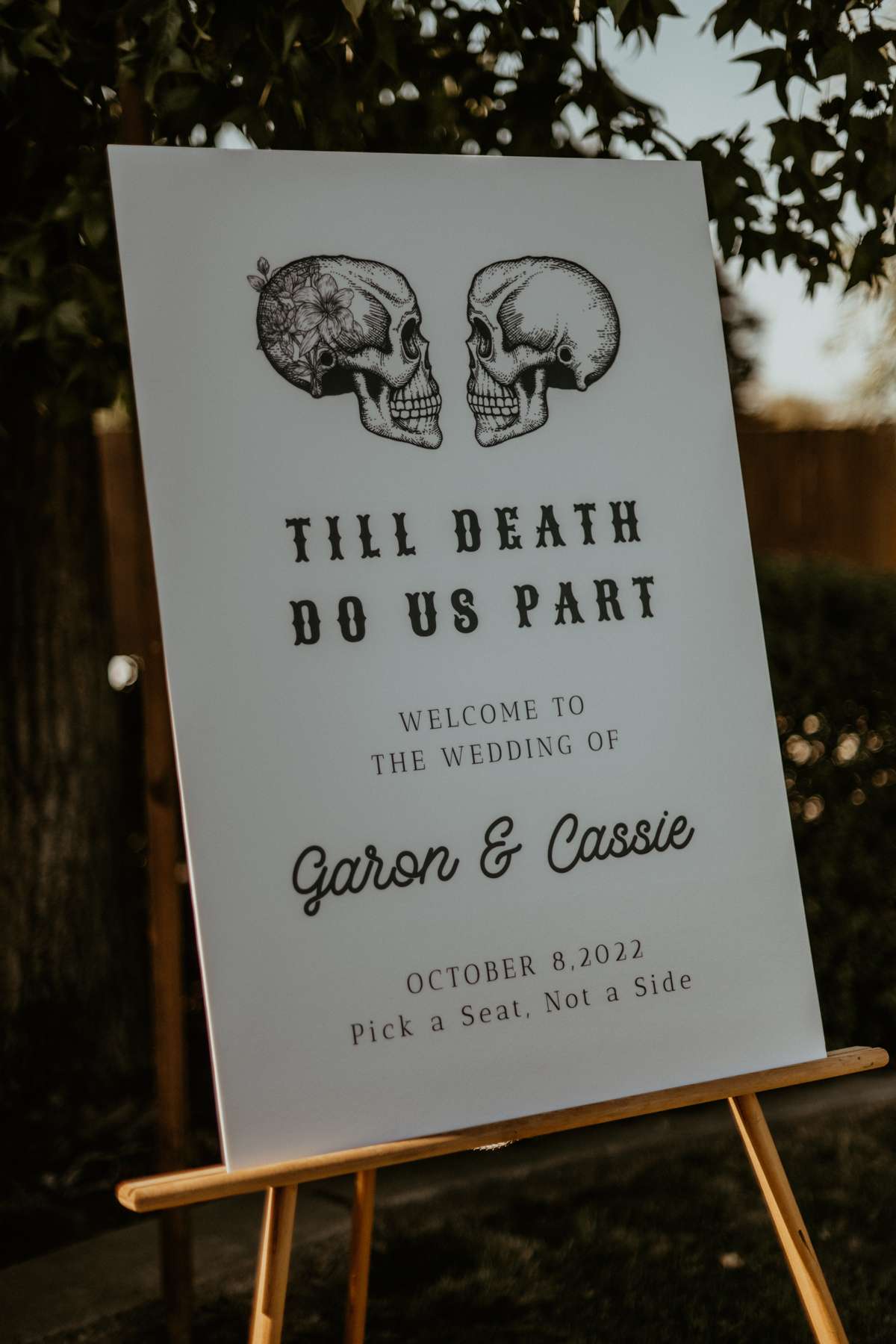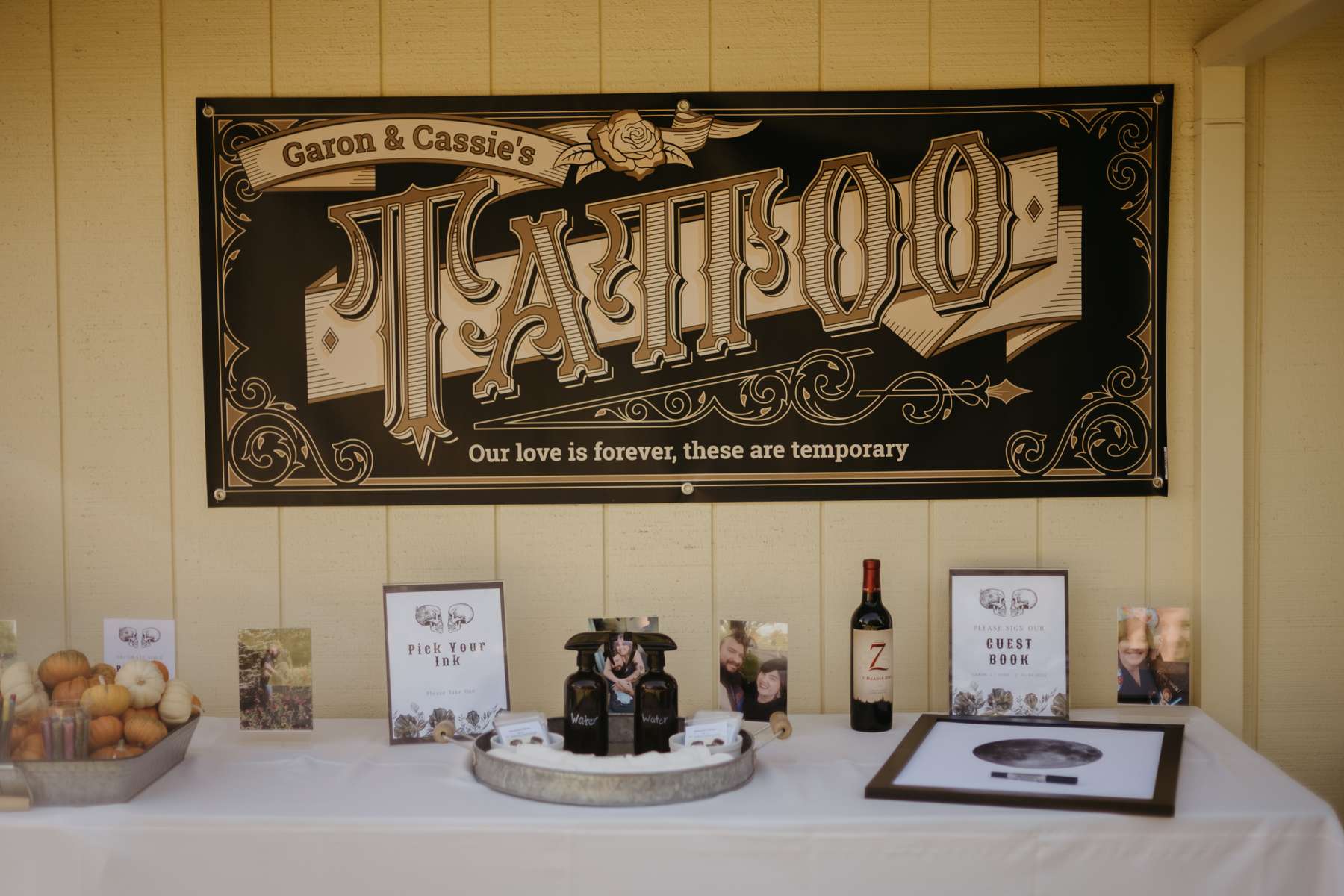 "Garon and I have always danced to the beat of our own drum", Cassie began. "I a grown up goth girl, and him, a forever emo guy. We clicked immediately – our love was meant to find us in any universe."
"The inspiration for our wedding was vintage Fall carnival meets spooky, tll death do us part meets emo/indie kid and a pinch of Halloween. Our wedding was fun, spooky and full of love."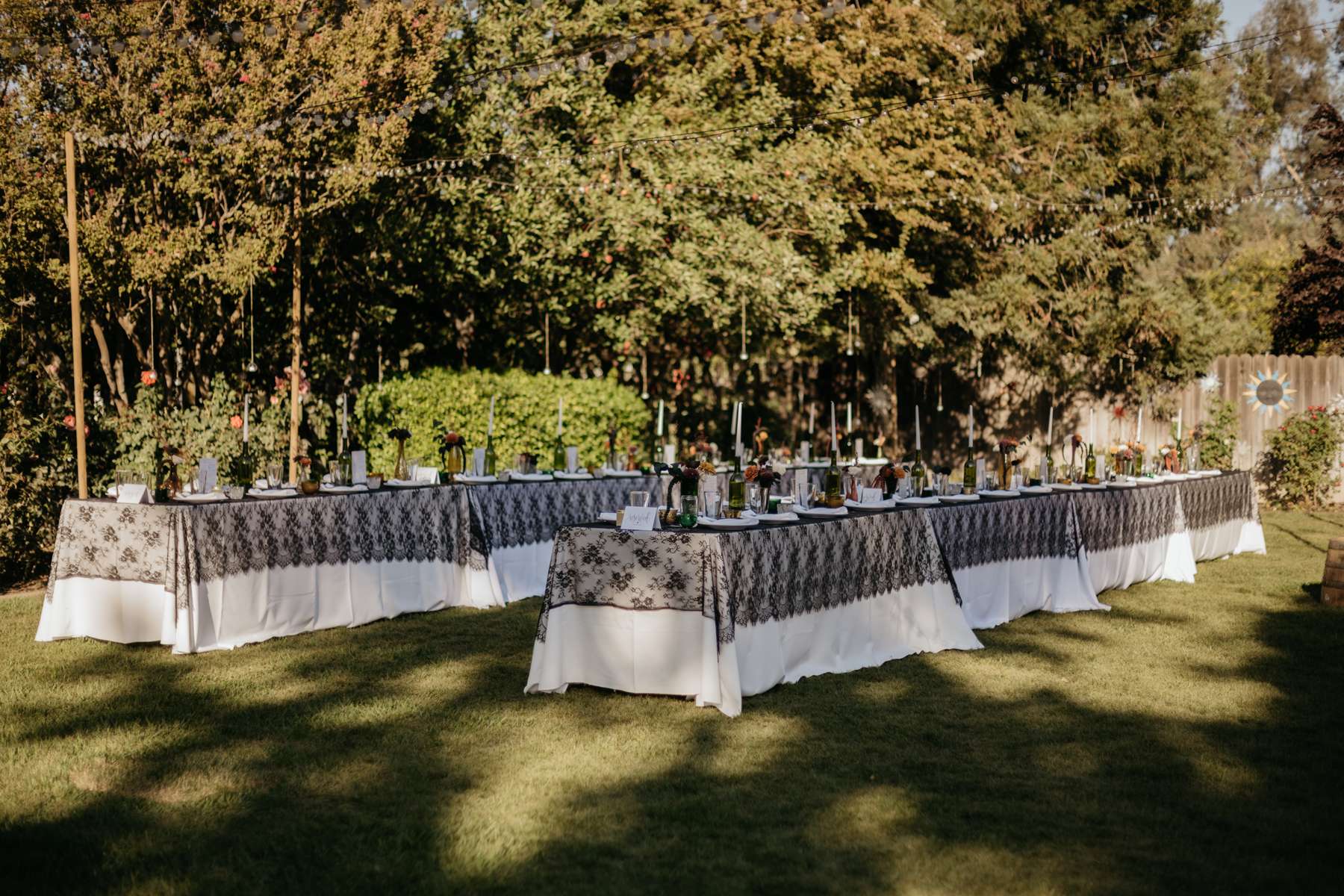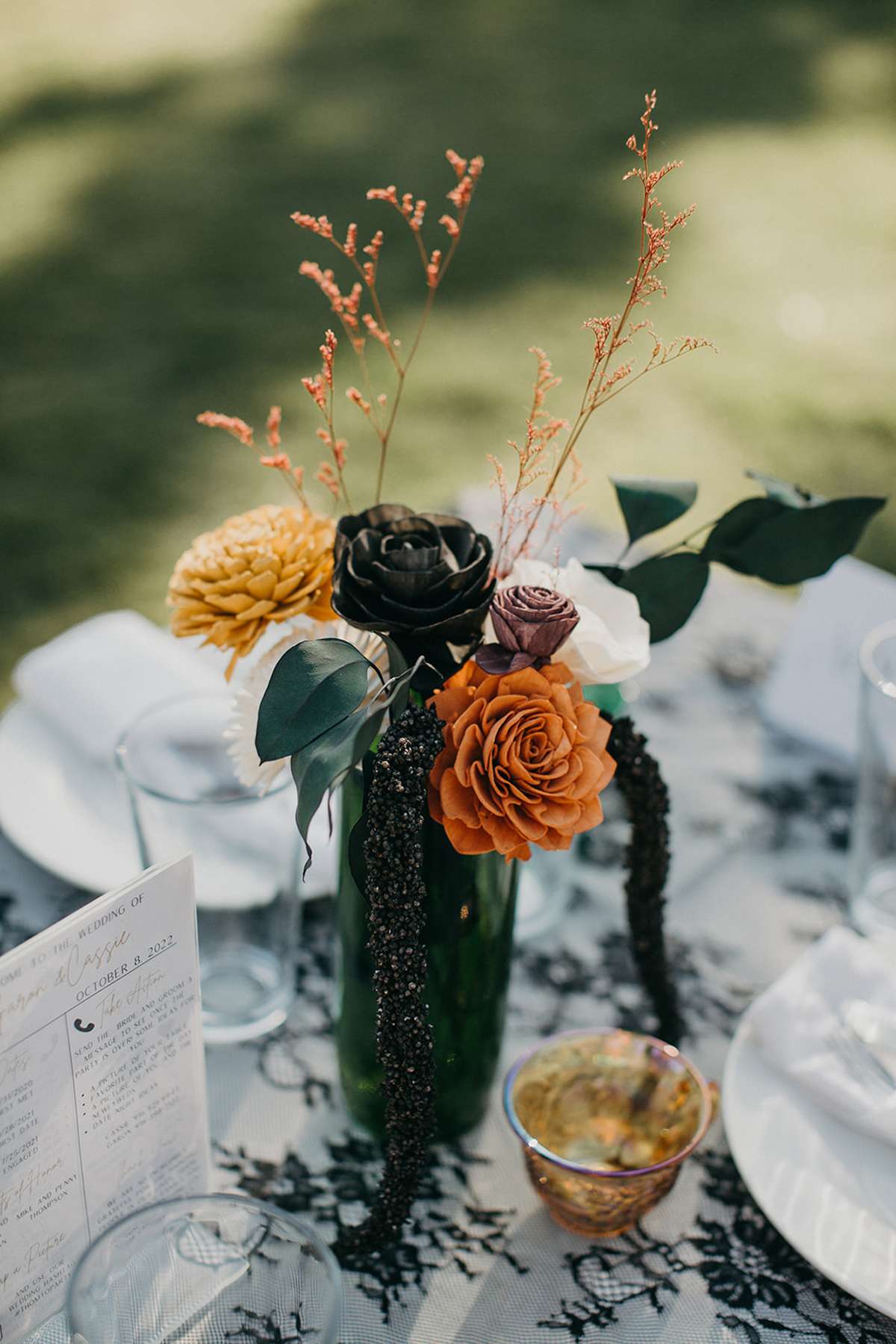 With a budget of just $10,000, this was a DIY day though and through. Being able to host the wedding at home saved a ton of money, as did doing everything themselves, bar the food. Cassie made all the centrepieces and did the flowers, her dad made their alter and her aunt made the cake. The groomsmen even homemade some Meade for everyone to enjoy. "The DIY was very time-consuming but worth it!" Cassie said.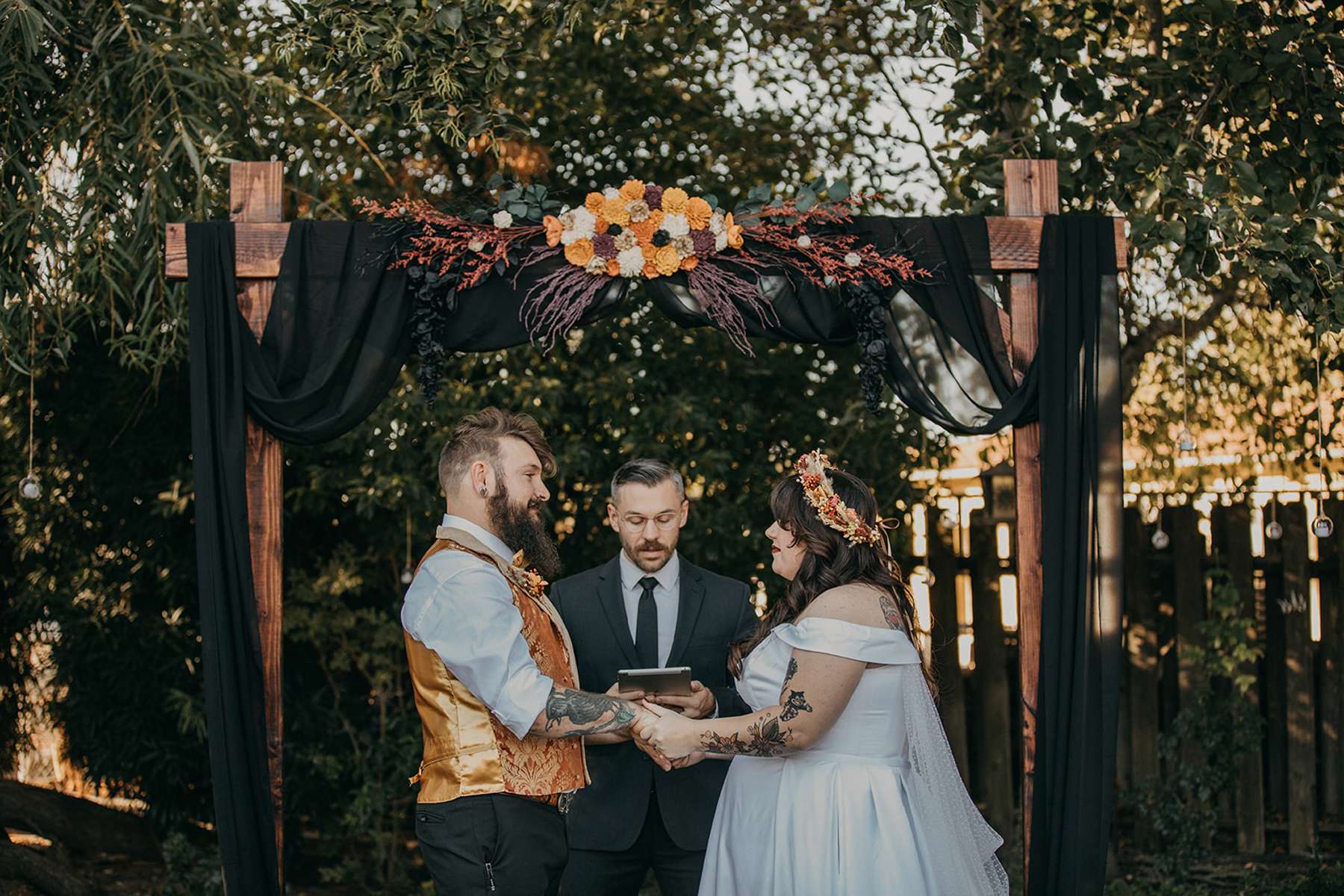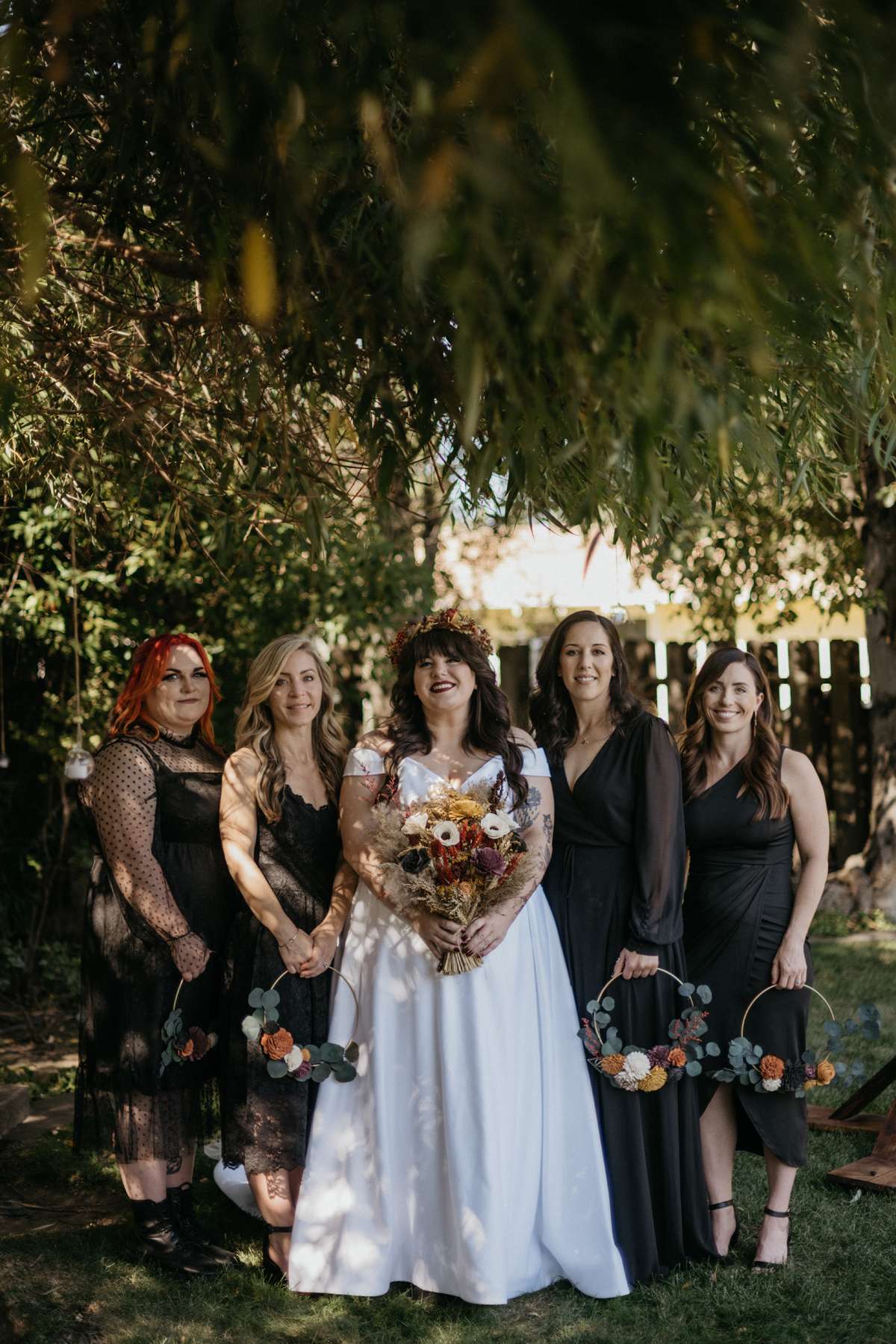 Music was also a vital part of their cerebration and they created a homemade playlist with their favourite indie and emo anthems from bands such as Dashboard Confessional, The Used, Blink 182, Death Cab for Cutie and The Cure. "Our playlist consisted of deep cuts from all of our favourites, she continued. We also had a temporary tattoo station and pumpkin decorating station."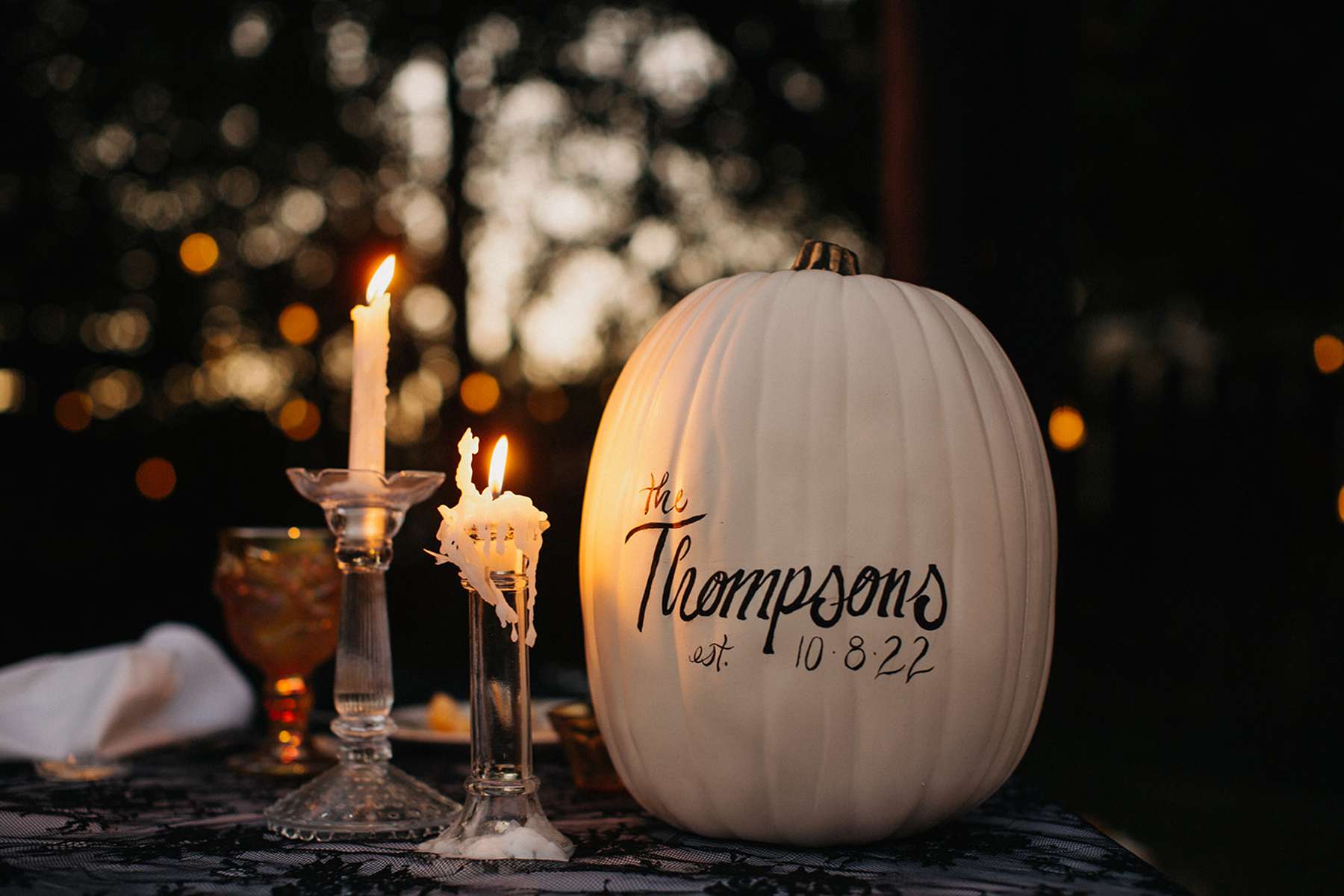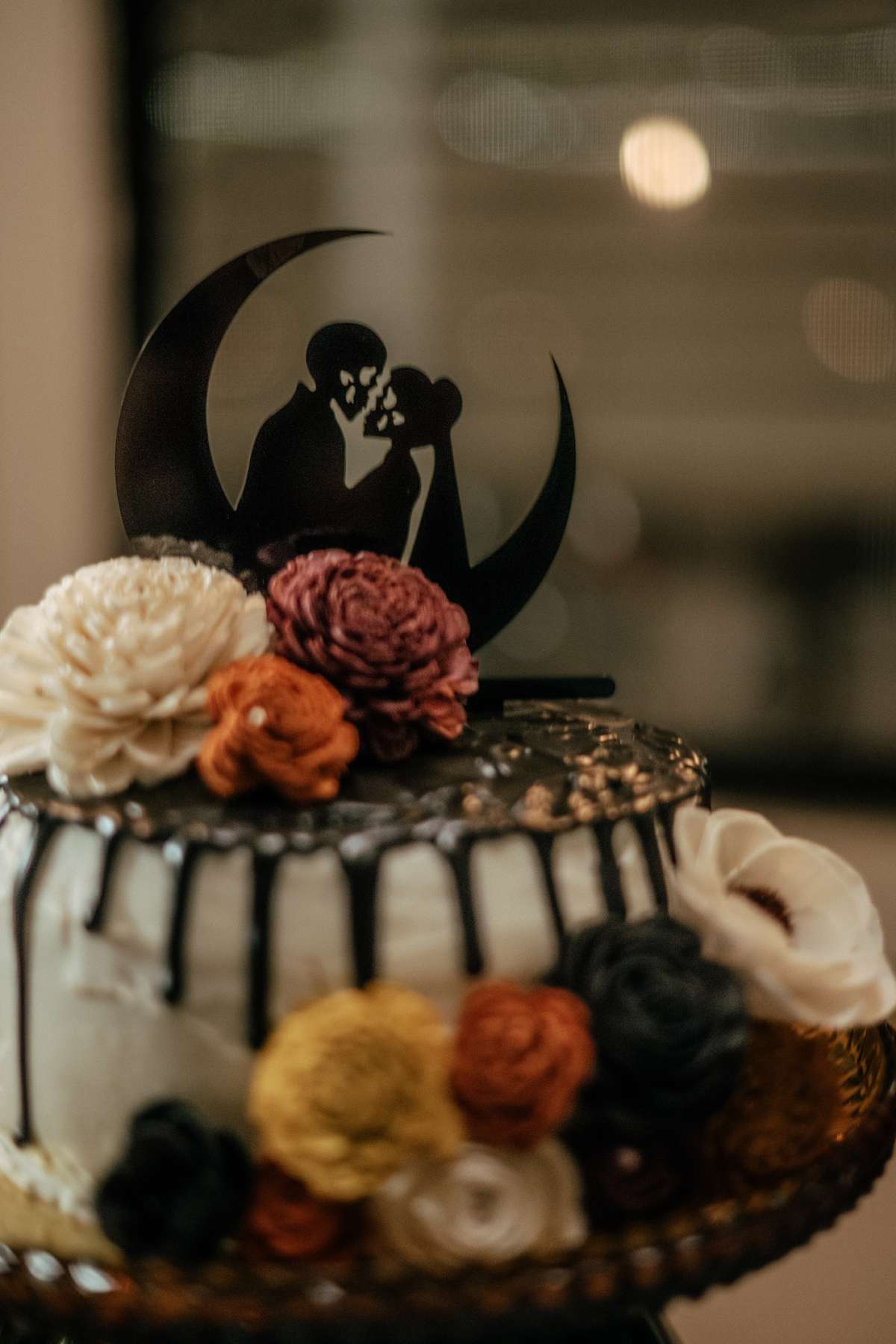 "Our playlist was our top priority", Cassie continued. "He walked down the aisle Dashboards' Hands Down and I walked down to Everlong by the Foo Fighters. We had so much fun picking meaningful songs to share with our people. We loved our dark twist, even if it was not traditional, it was us."