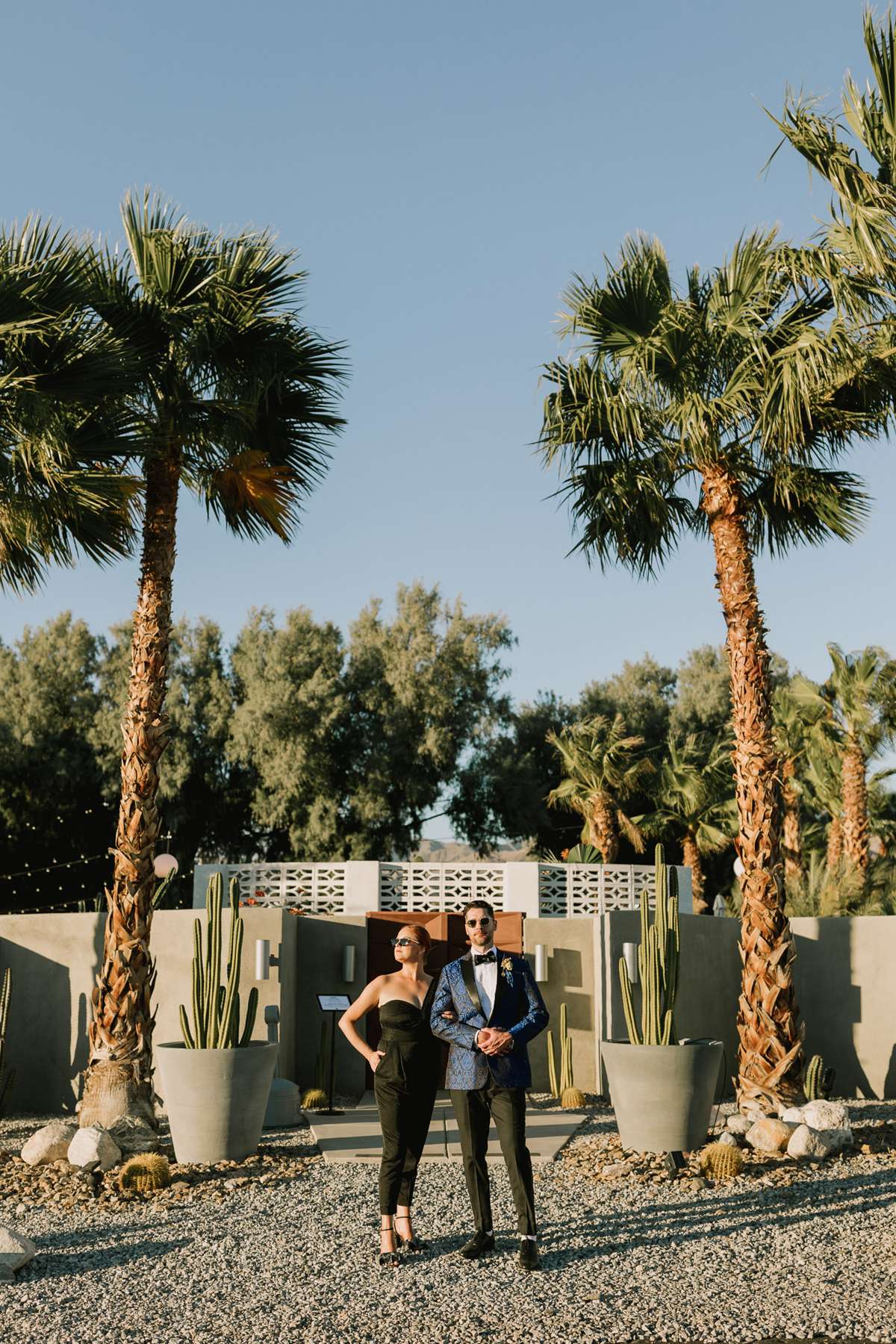 When Cat and Patrick decided to tie the knot, they knew they wanted it to have desert surroundings and all the good vibes. Combining their passions for Mid-century modern design and rockin' music, they embarked on a journey to create a wedding like no other. Ultimately though, they just wanted to rock the desert and throw a great party!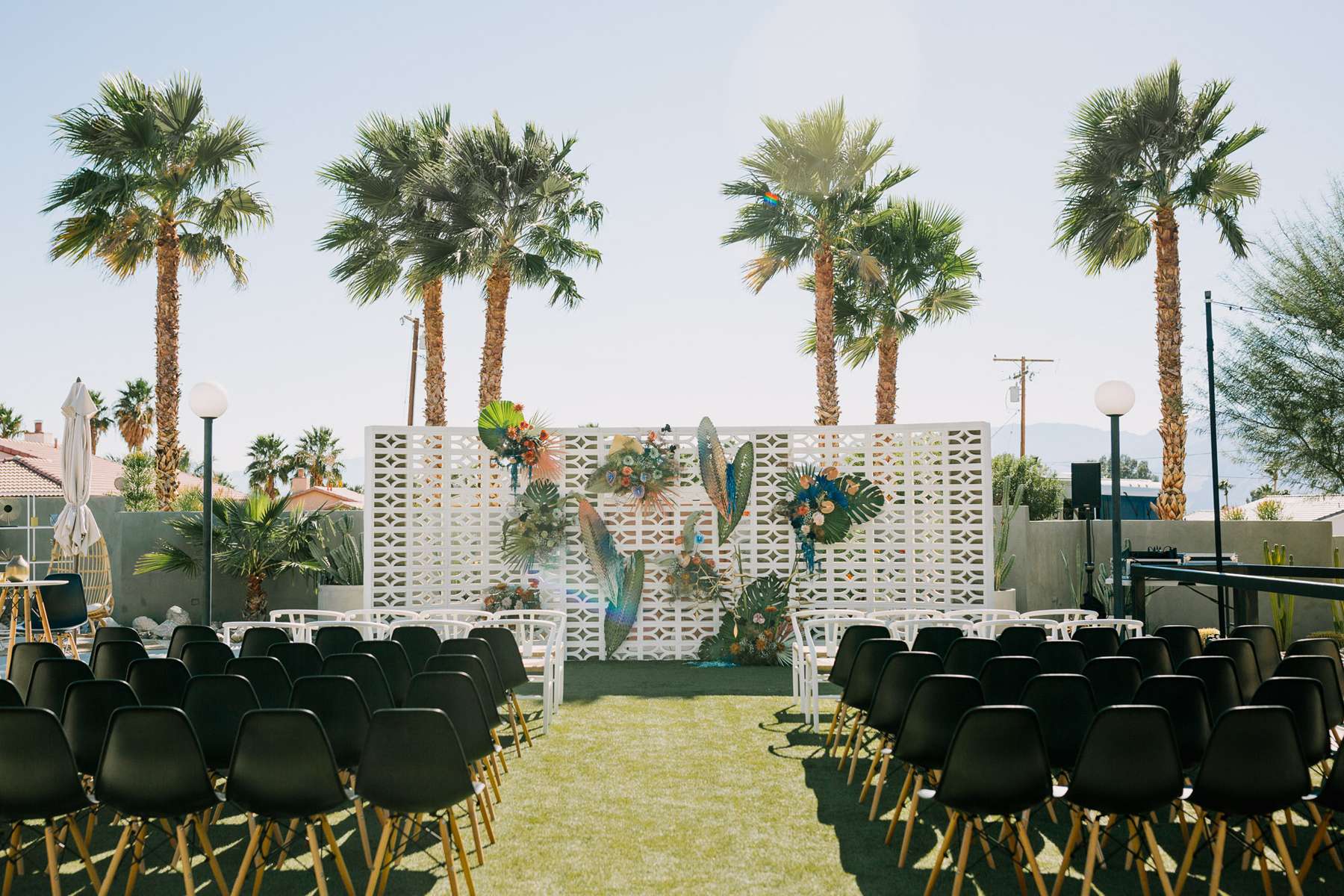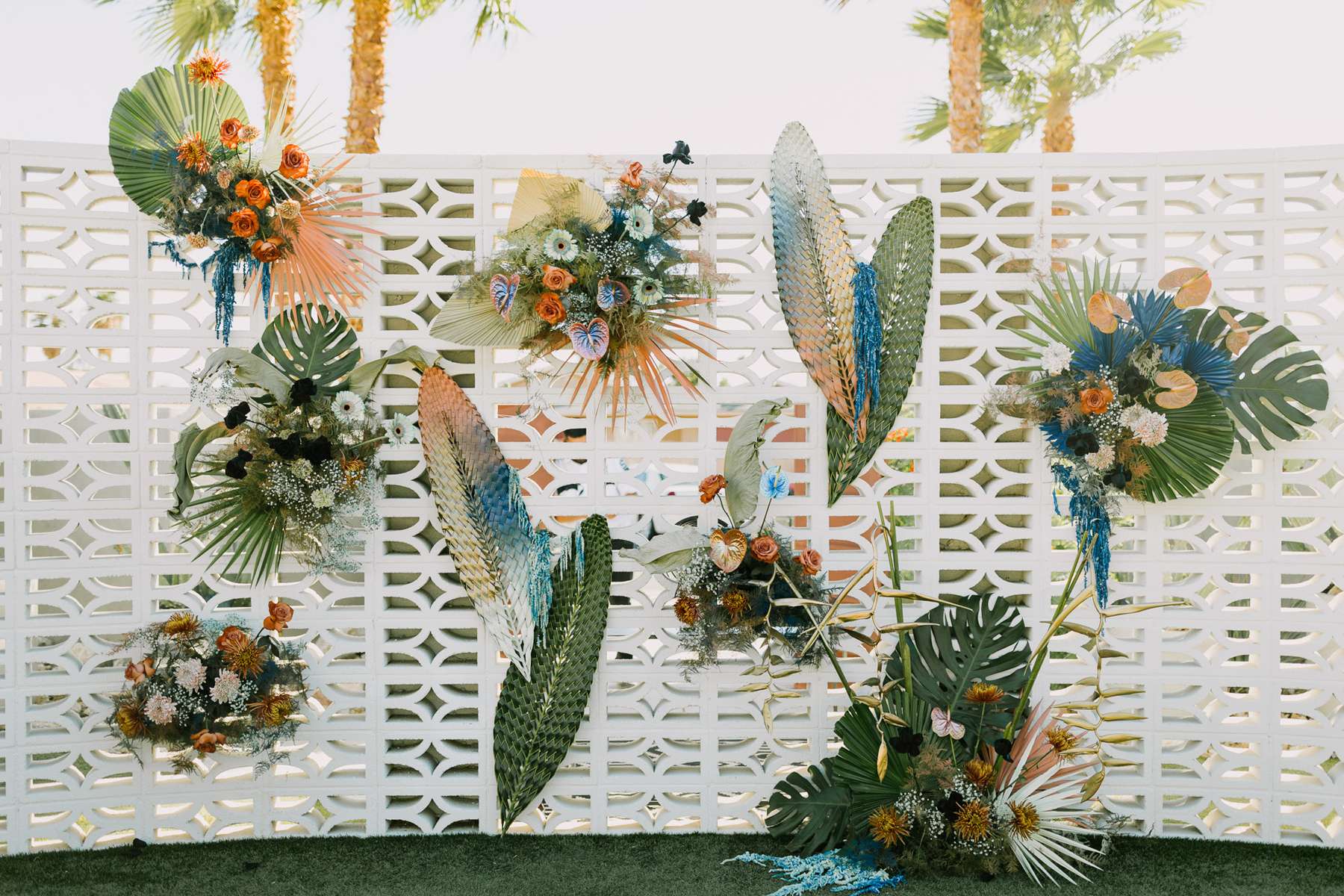 The Lautner, nestled in the scenic Desert Hot Springs, was their chosen venue provided the perfect backdrop for their celebration. Their theme, inspired by minerals like pyrite, azurite and malachite, resulted in a colour palette that harmonised beautifully with the warm tones of the desert landscape. Their favours included pyrite and brass dice in a bag – literal rock and roll!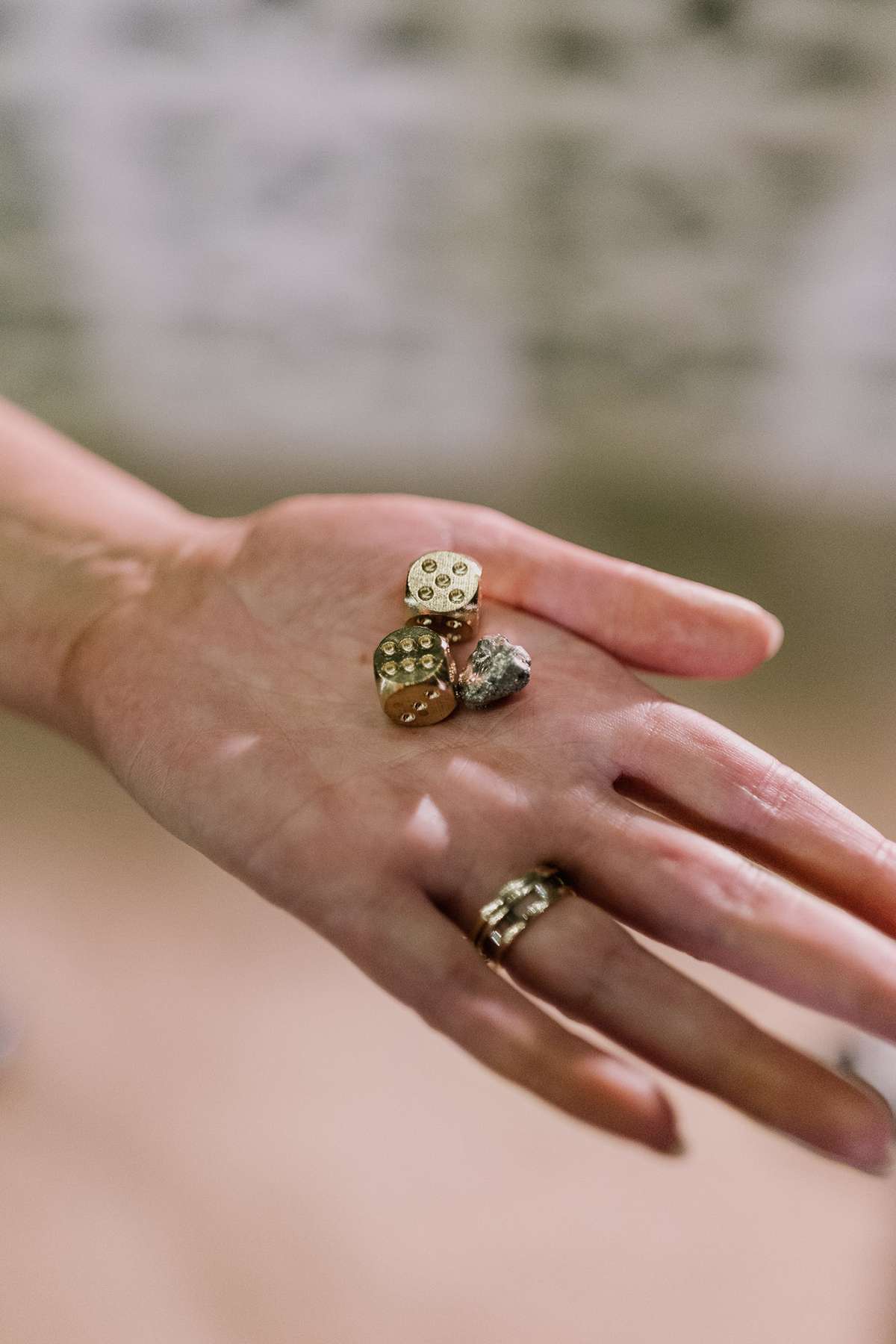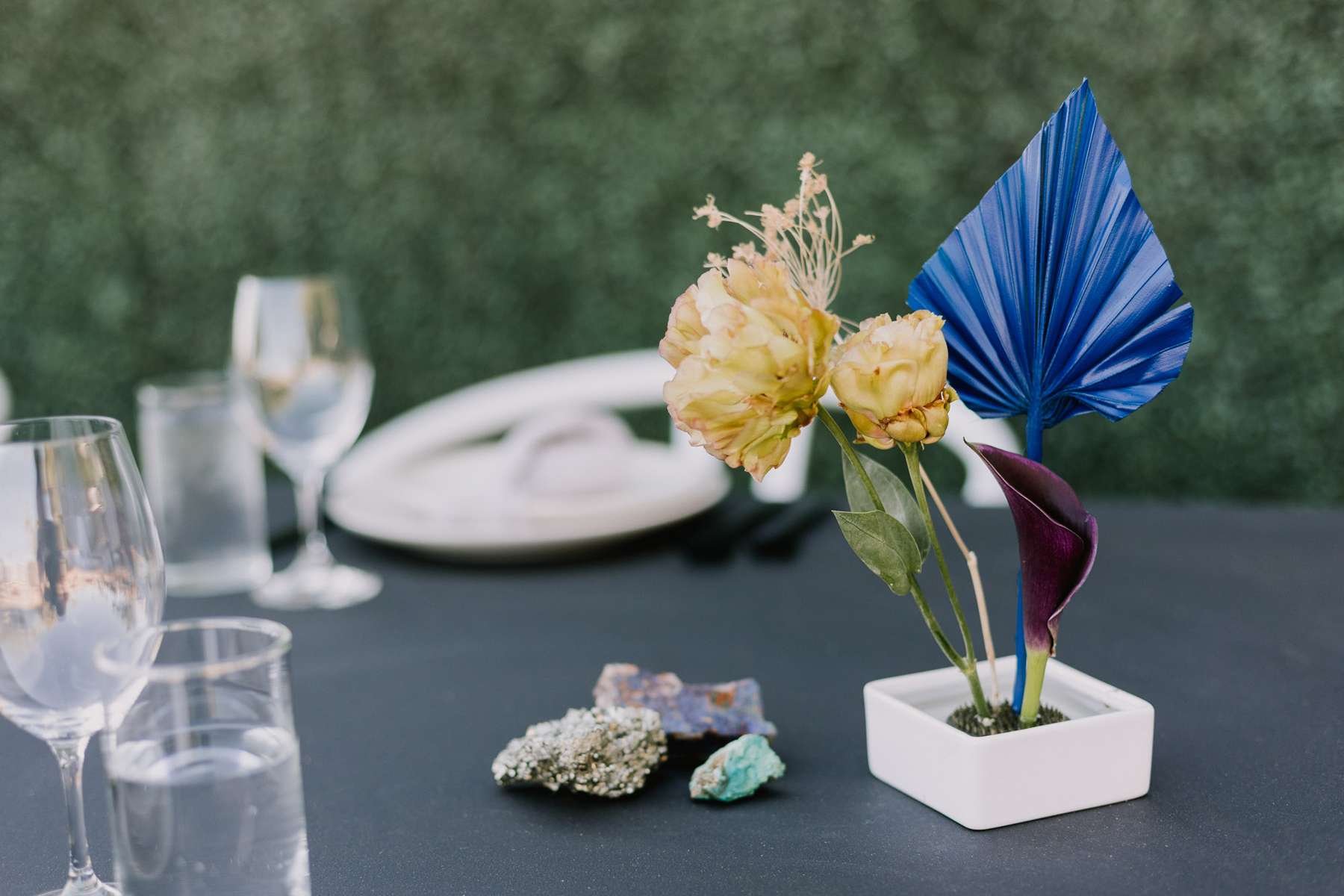 "We let our incredibly talented florist take her creativity to the limit, with this most out of this world backdrop ever created", Cat told us when we asked about their inspiration, "She made metallic, iridescent and painted works of art on flora and fauna. It was the centre of our story and our florals were as unique as our community of loved ones. Wedding planning can end up becoming like a second job as you chip away at finalising the details. We are so thankful we had a great wedding planner. Courtney Tibbetts and the After the Engagement team were worth their weight in gold! Our advice to other couples would be to find trusted vendors that will allow you to truly enjoy your day."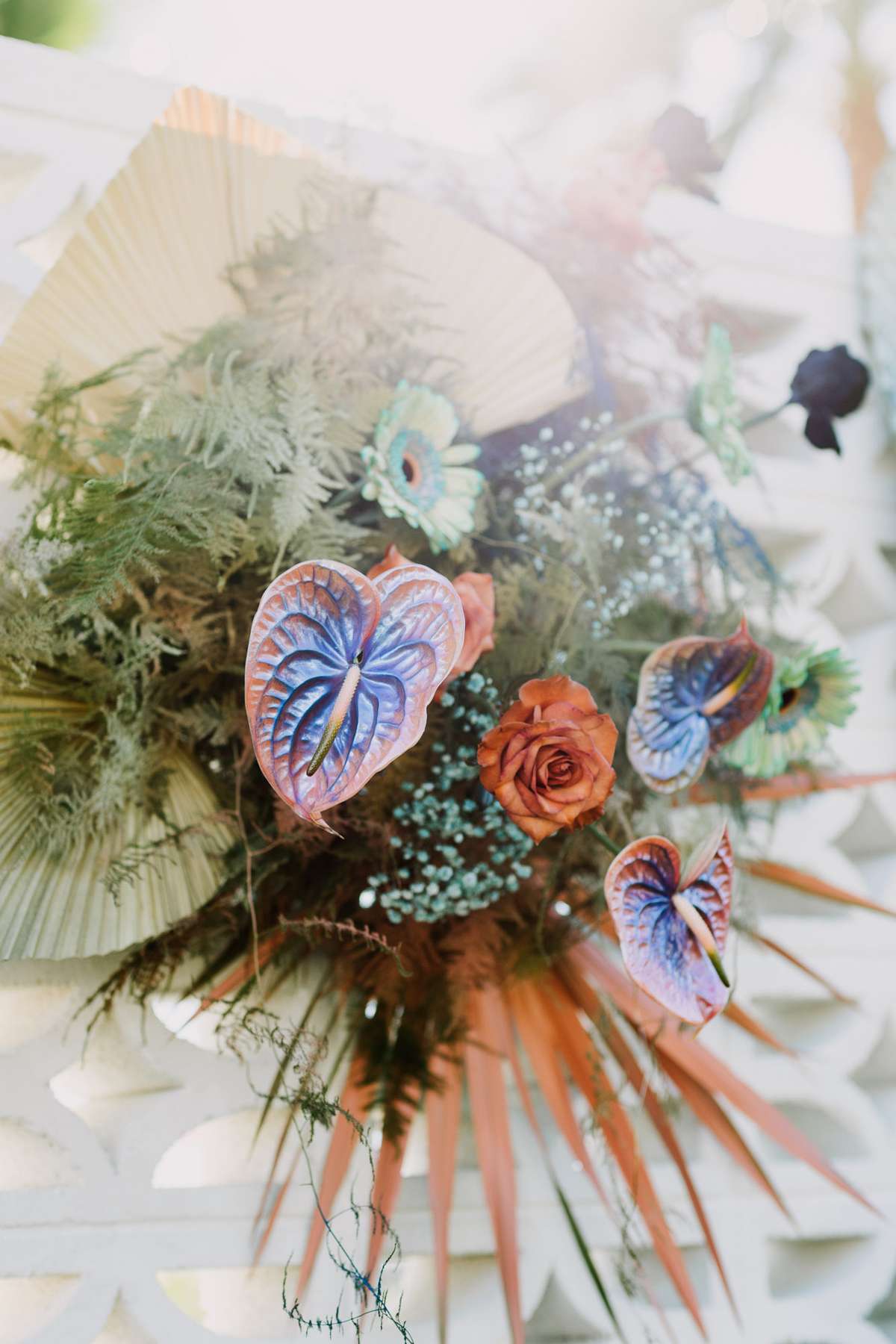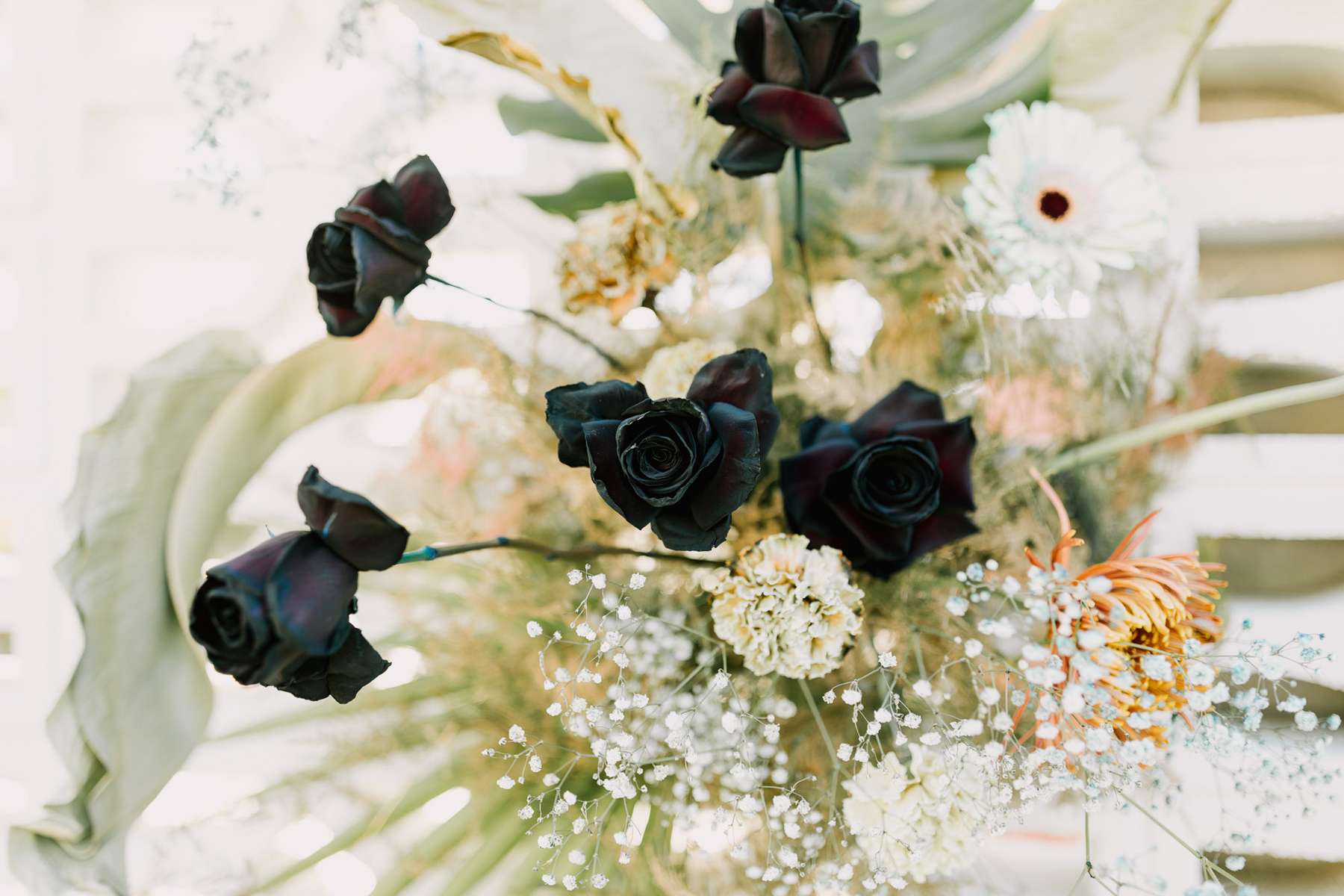 Cat, who never dreamt of a traditional wedding, chose to forgo traditions for her outfit too. She explained, "Having never been a 'dream of your wedding day' type of gal, I decided to wear what I felt represented me more – a black jumpsuit! Patrick channelled his idols, dawning a blue brocade blazer, reminiscent of the Rat Pack era."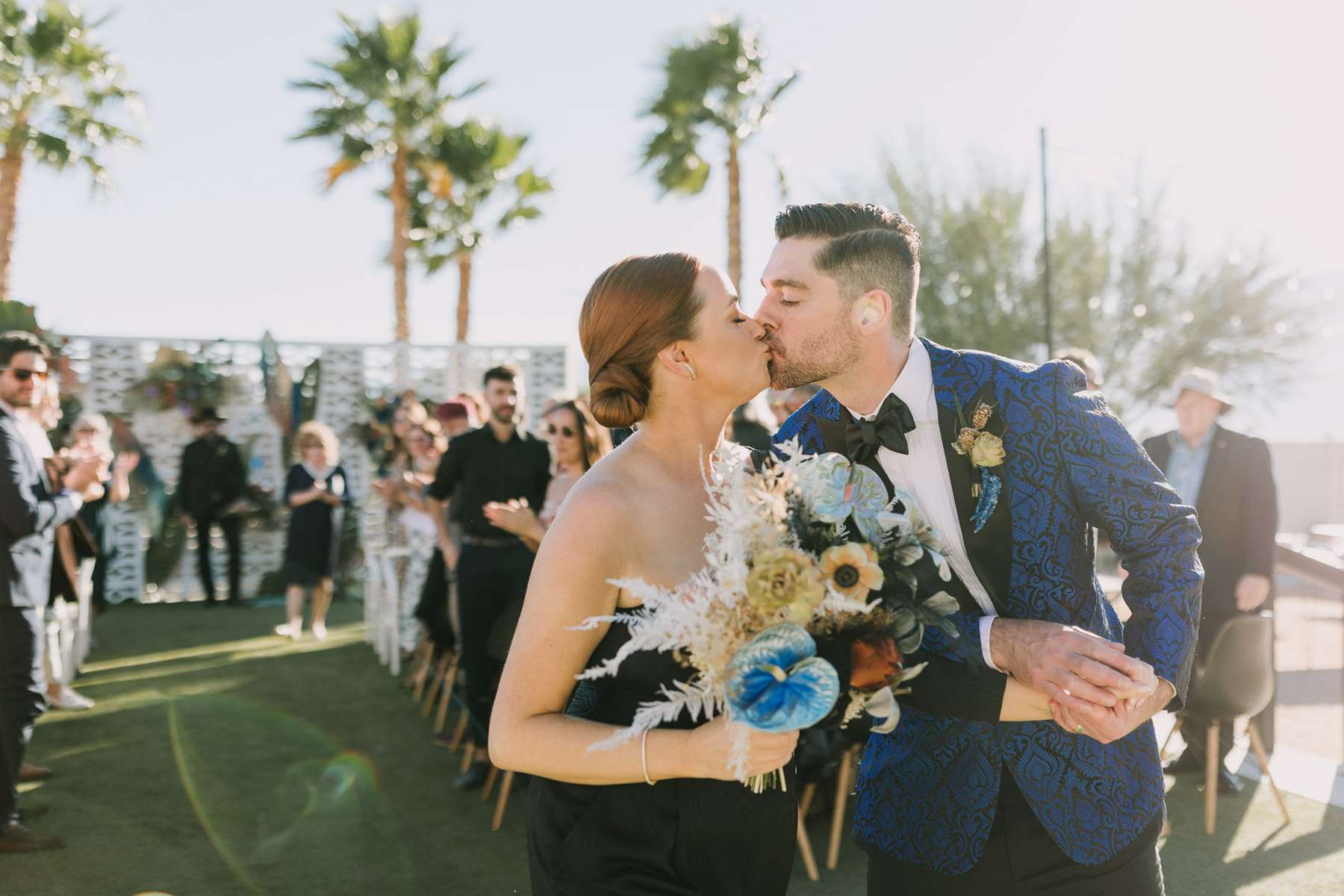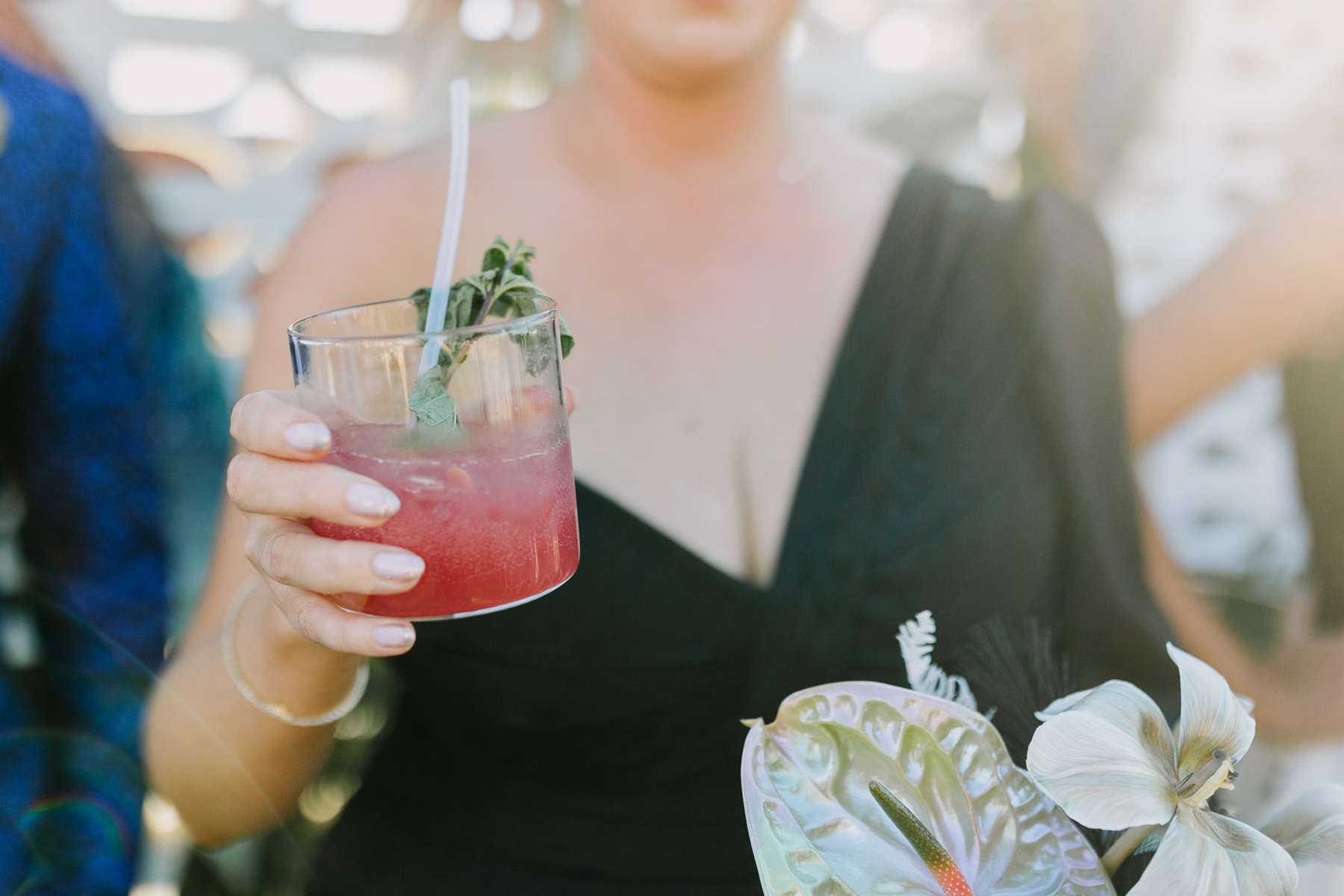 The couple were fortunate to have their best friend, Dan, officiate the ceremony, with his wife as Cat's maid of honour. Cat, escorted by her mother, walked down the aisle to a Vitamin String Quartet cover of Sigur Ros' Staralfur, a nod to their love of the Wes Anderson's film Life Aquatic with Steve Zissou. They read their own self-written vows (Cat's made everyone cry) and then exited to She's the One by the Ramones.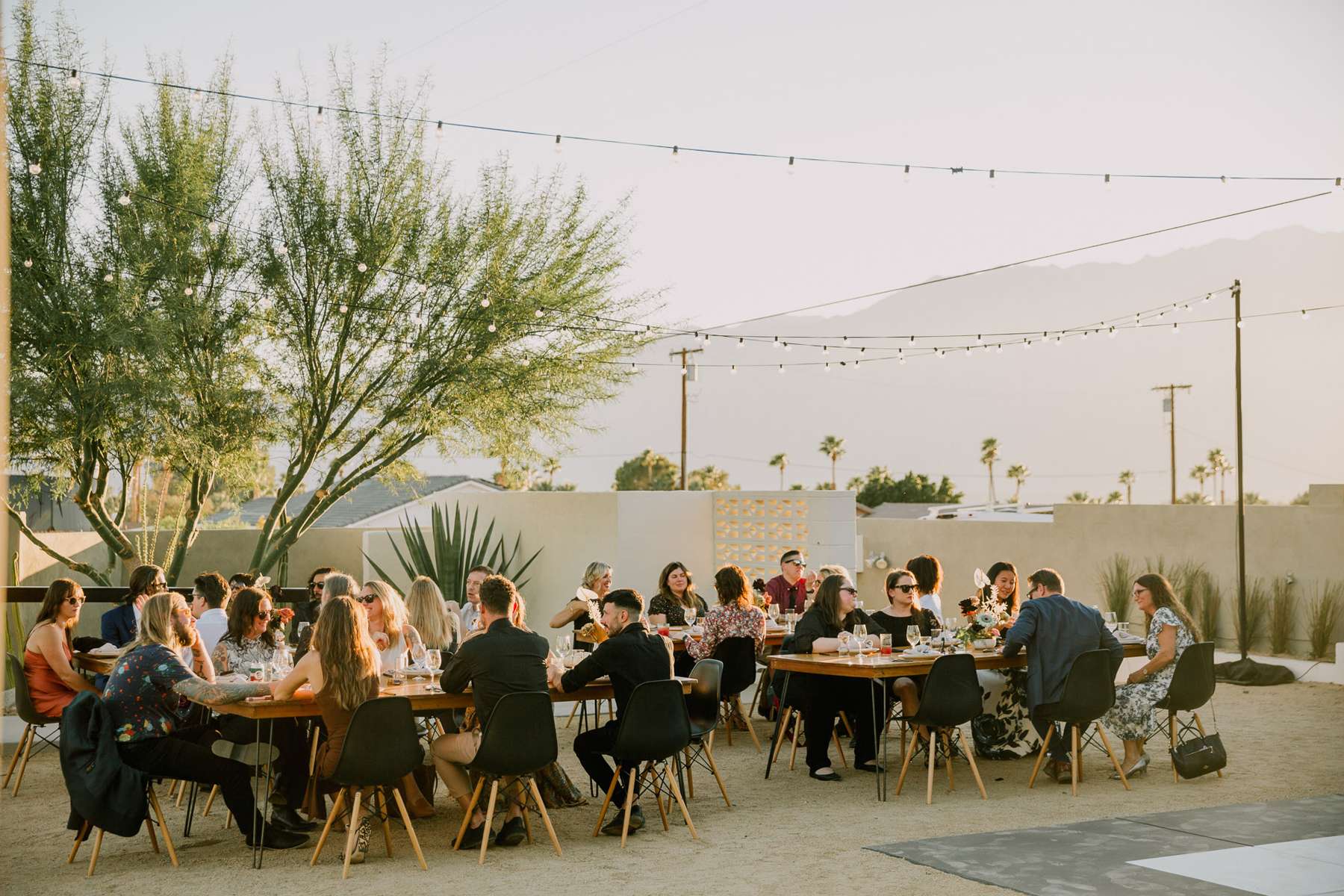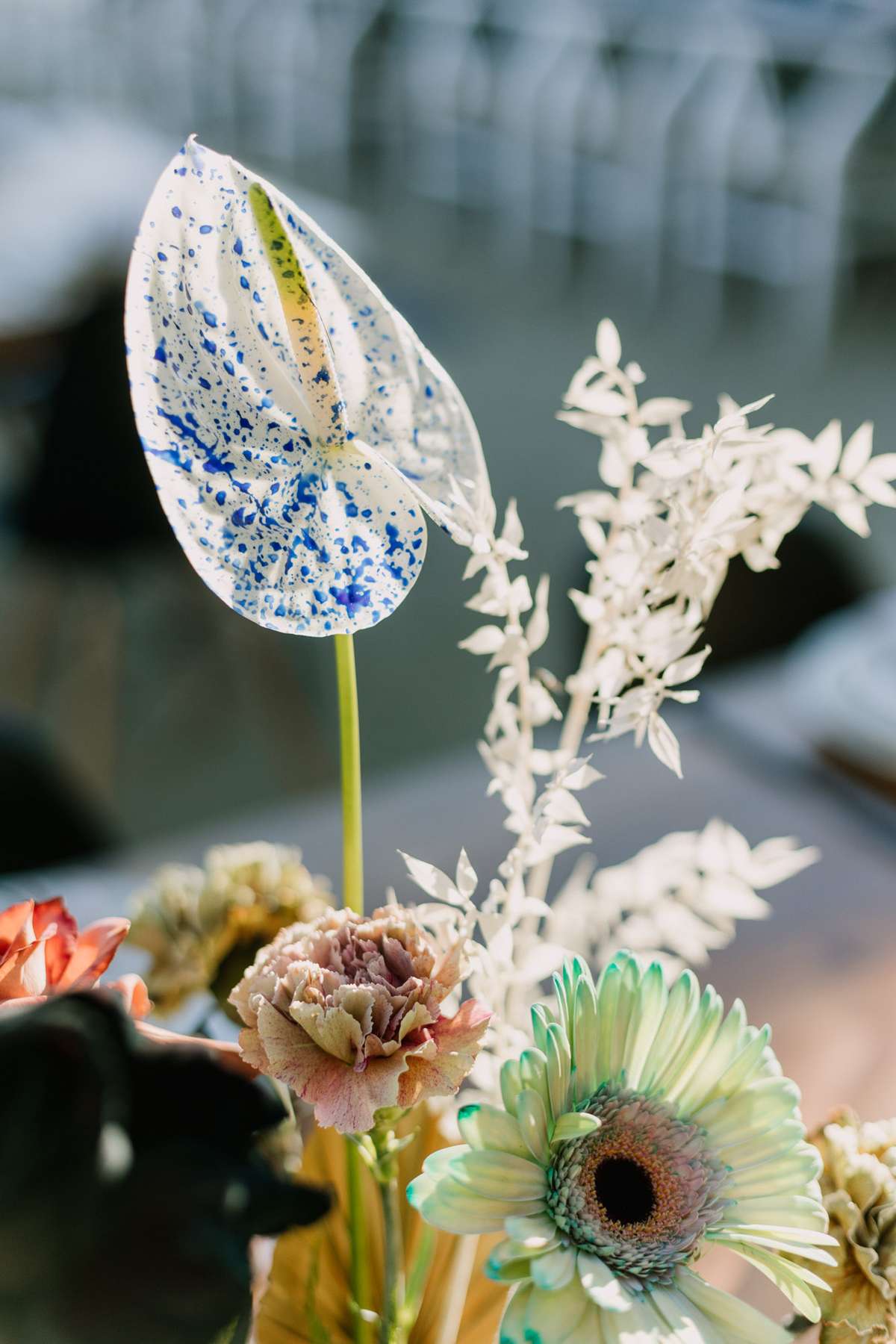 As the sun set and the celebration continued, their passion for music guided the party. With help from their DJ, Matt, who skillfully orchestrated the dance floor based on an an 80s Bowie theme, they chose most of the songs themselves. "We had to trim my four days' worth of music down!" Cat laughed. "Patrick picked out the must haves and we all worked together from there. We gave Matt control of the dance floor based off of a theme and he did a great job – dancing was the best!"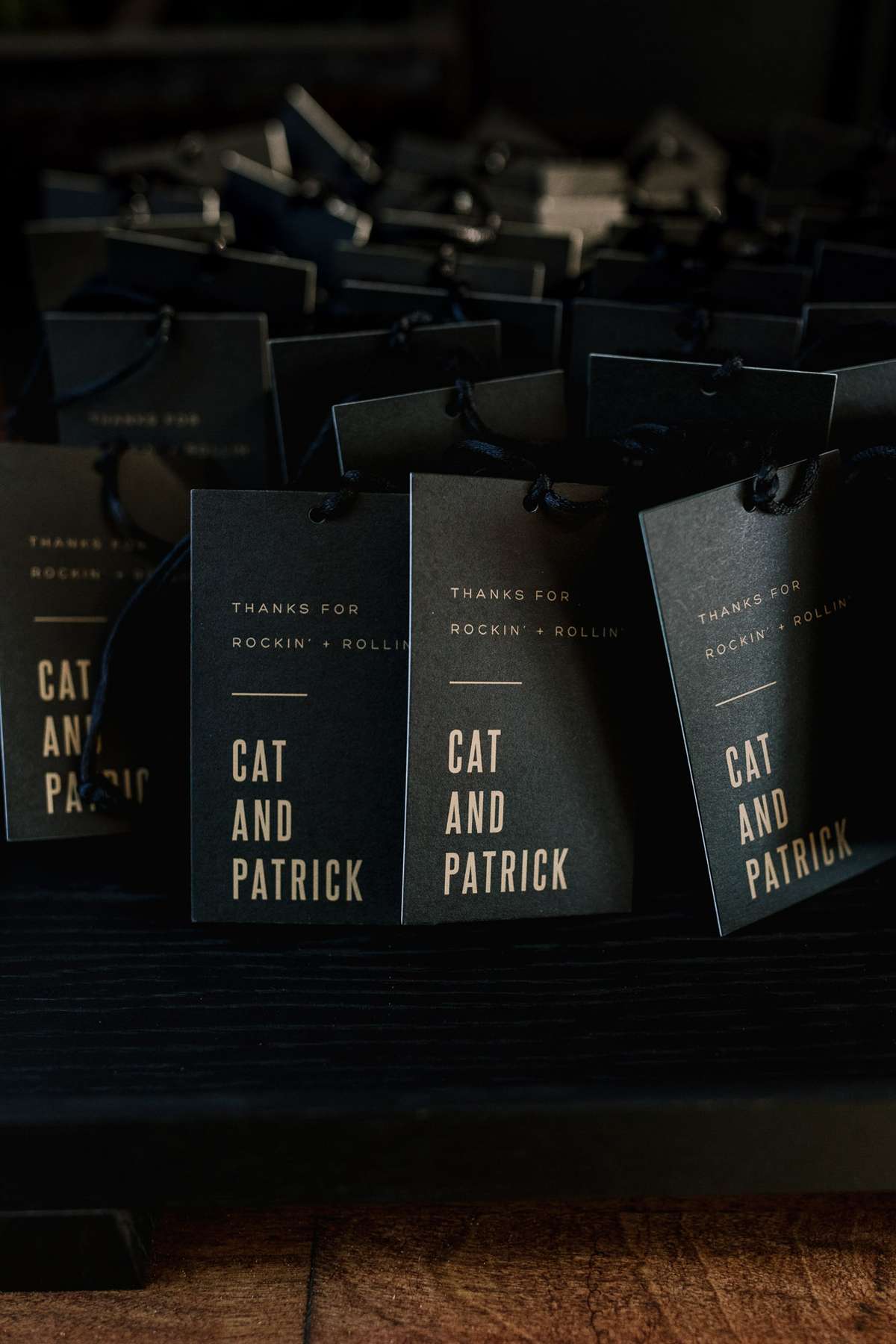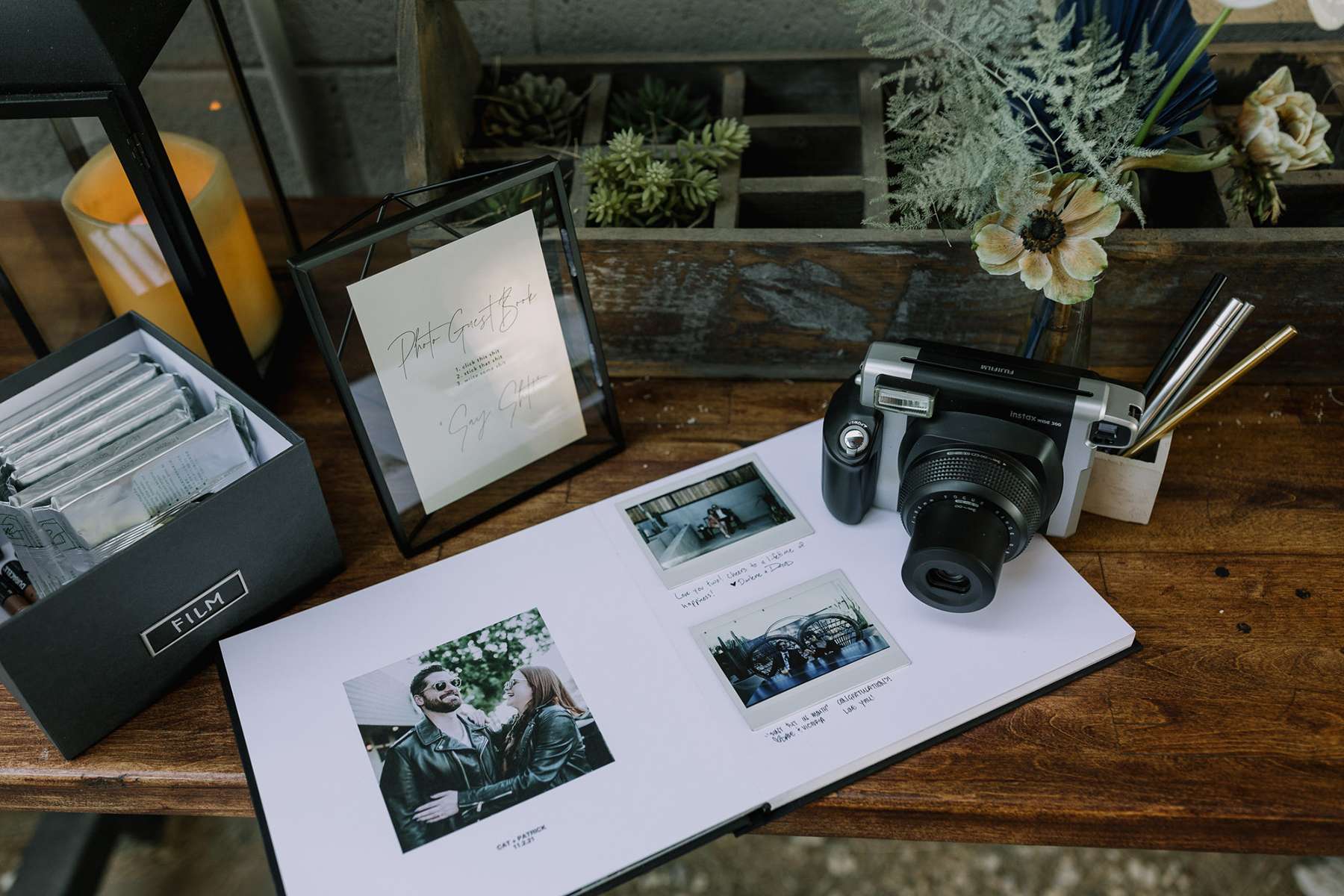 "The wedding industry deserves all the accolades in the world, for powering through arguably the most challenging time in its history", Cat concluded. "Remember that the pandemic was hard to go through for everyone, and we're all human. I imagine they all still have a bit of PTSD so be nice! We can't thank everyone who worked on our wedding enough."