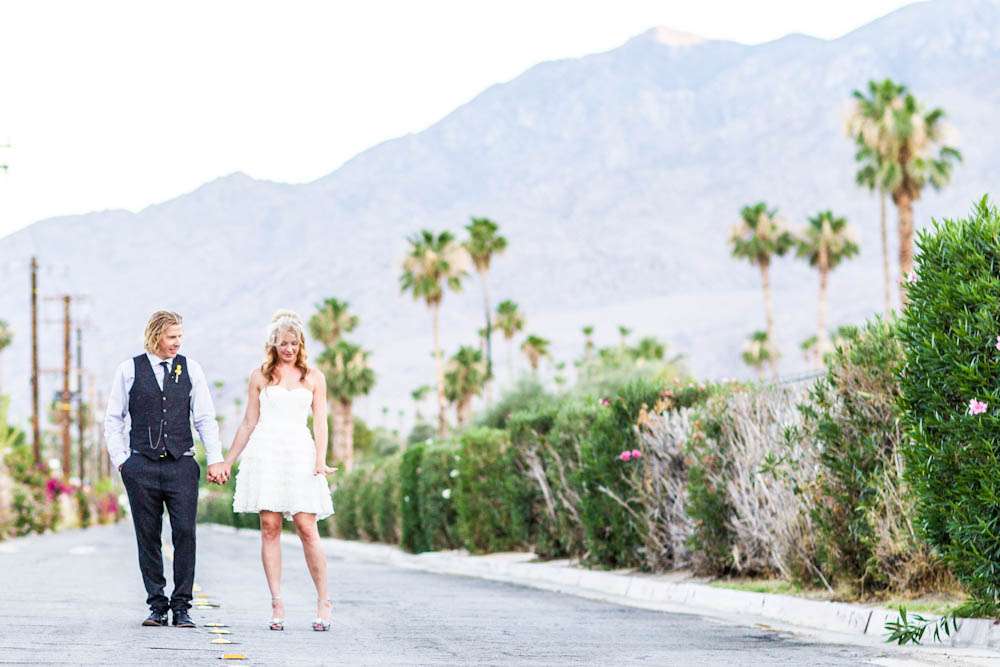 Ahh Palm Springs you are on my travel wish list for sure, and seeing weddings like Tasha & Curtis' makes me yearn for your palm trees even more.
The wedding was held at the achingly cool Ace Hotel in June. "I'd describe our wedding theme as 1970s Rock n Roll", explained the bride. "Curtis is much more traditional than I am (shockingly – he has long hair and tattoos covering most of his body!) so we wanted to find a way to use the traditional ceremony but make it feel really personal and our own. We had our parents walk in at the front of the wedding party, then all of our 'Allies', as we called them, came in separately (no boy/girl pairs – they each stand alone in awesomeness) and then we came in together. The wedding party walked in to a string quartet version of Def Leppard's 'Pour Some Sugar On Me' and we walked in together to Citizen Cope's 'Somehow'. We had a good friend as our officiant and instead of having my dad 'give me away', we had a question/response where my parents accepted Curtis into their family and his parents accepted me into theirs. It was really beautiful. We also had a call and response where our guests 'gave us away' to each other!"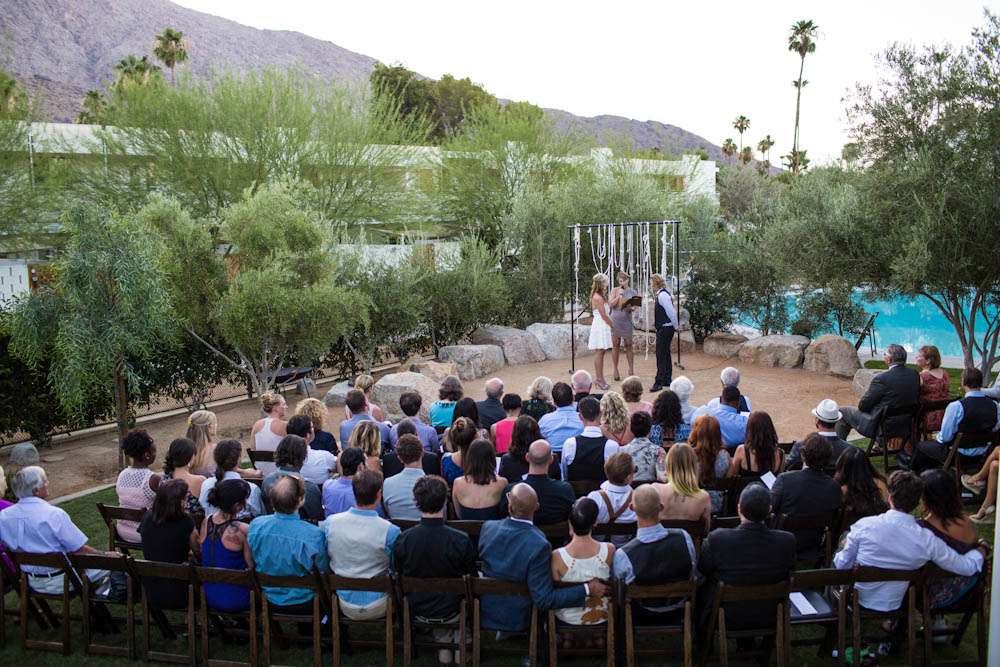 For the reception decor the couple went all out with coming up with something creative. " I loved the table settings – horseshoes, vintage books, milkglass vases with billy balls, mason jars with candles and these amazing rope number signs that one of my Maid of Honor's made (I had two!) Plus i'm obsessed with the placecards. We made them by picking out old casettes specifically per guest and I used a vintage label maker to put their names on them."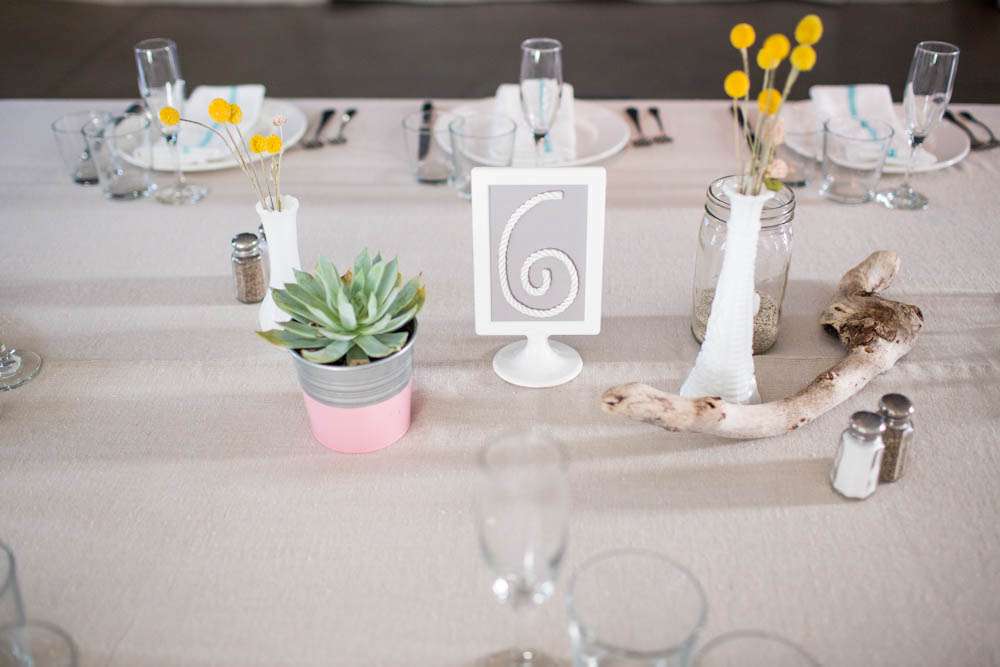 "I loved that most of the wedding was the actual party (we had an imaginary double-dutch dance line towards the end that was AMAZING) and I also loved that we had the ceremony and the reception in the same place. There was no worrying about drinking and driving and SO many of our guests stayed the whole weekend. They all got to know each other a little bit before the actual wedding which made the party that much better! If I could change anything though it would be that I wish I would have asked the venue for more of a play by play of how they run their receptions. I didn't have a planner and so some of the timing of the evening didn't go as I would have wanted, but I didn't know what to expect or what to ask."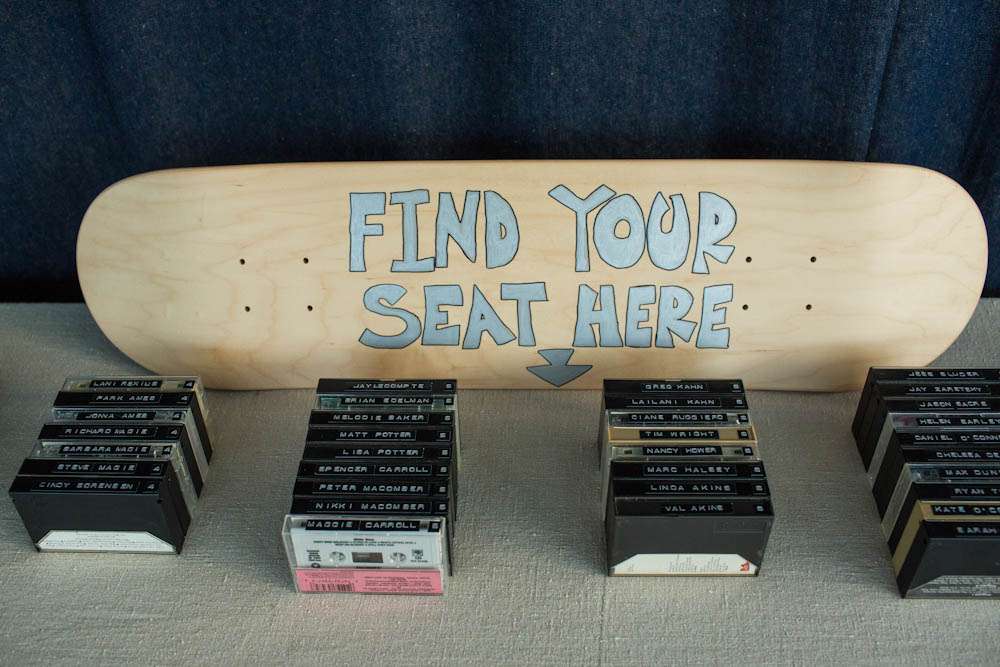 "Leading up to the wedding, we definitely had our moments of 'why are we doing this huge expensive party?'" Tasha concluded. "But I would not trade it for anything.  It was one of the most fun times I've have ever had and it brought Curtis and I so much closer."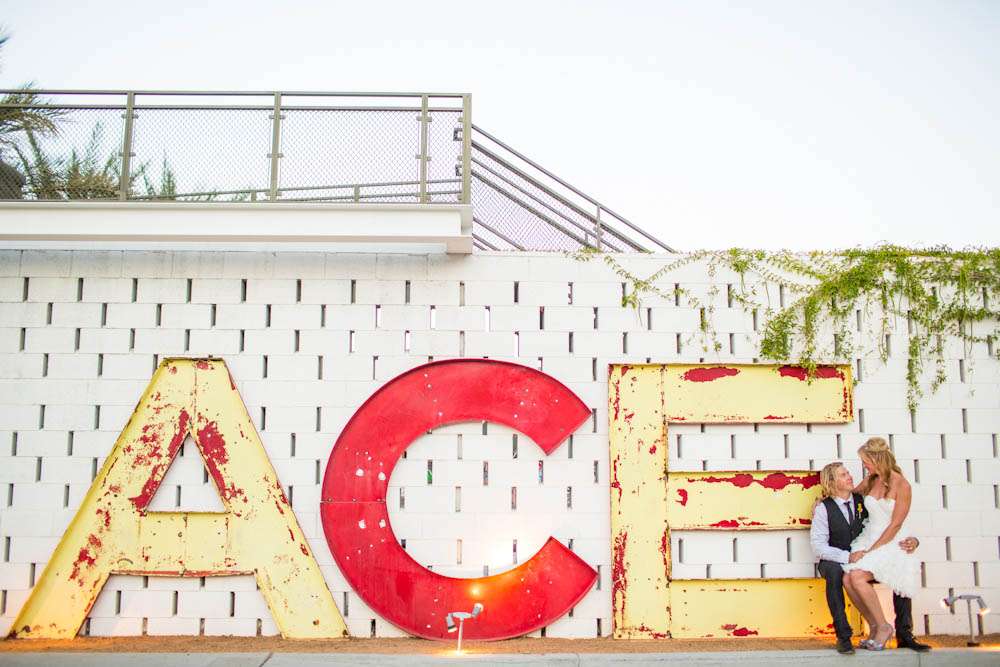 Gosh, I die… how freakin' beautiful is this?! That's it… my next holiday is Palm Springs! Thank you to Tasha & Curtis and their wedding photographer Matt Alberts for sharing today.
Supporting Cast:
Photography Credit: Matt Alberts Photography
Venue: The Ace Hotel, Palm Springs
Bride's Dress: Ivy & Aster
Bride's Shoes:  Badgley Mischka
Bride's Headpiece: LeBlanc Fleur on Etsy
Groom's Outfit: ASOS
Donuts: Over The Rainbow
Hair:  Natalie Joseph