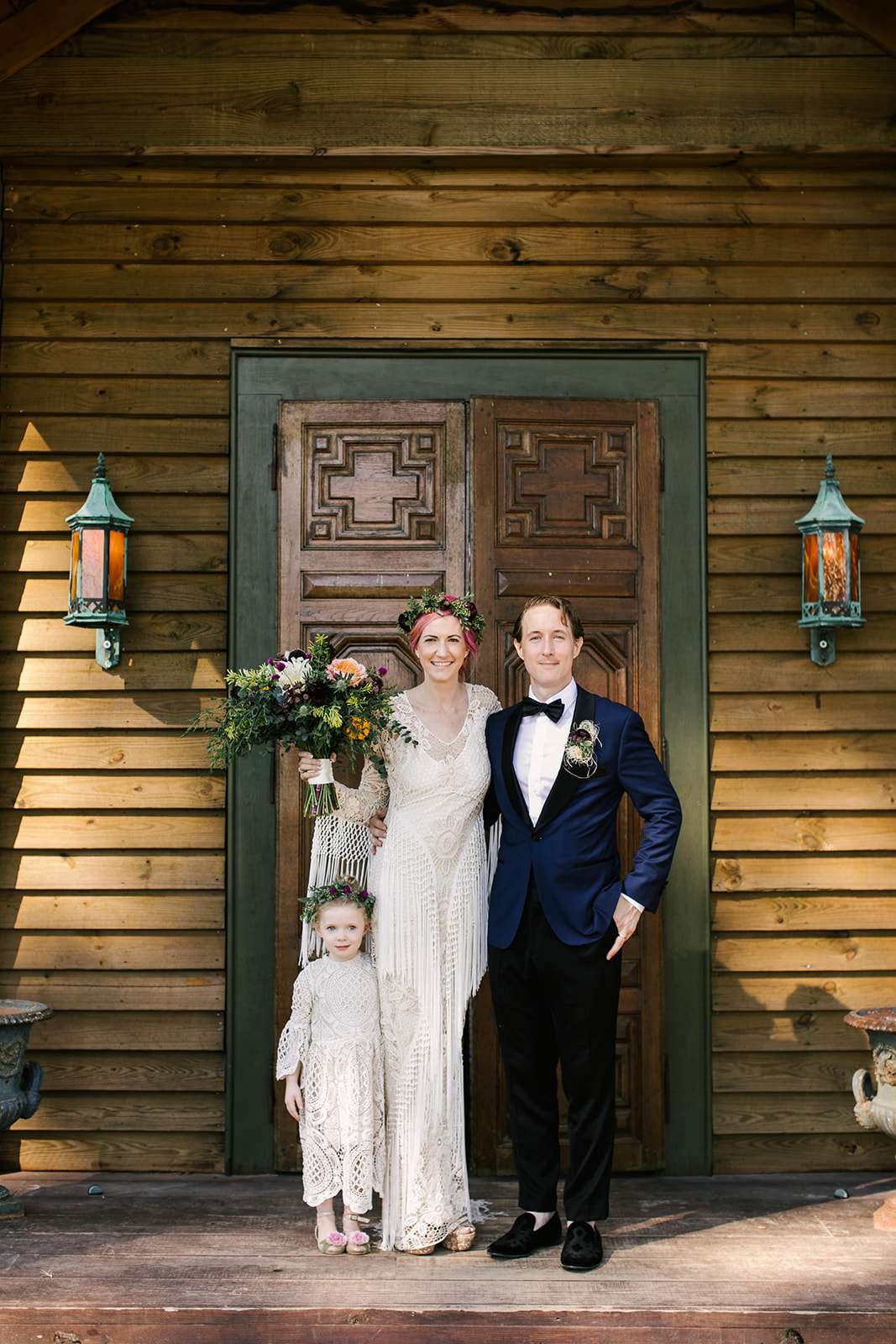 Sara and Thom made their family and friends the focus for their summer wedding; they wanted to create a comfortable space for everyone to hang out, get to know each other, have good food and just enjoy themselves. Most of their friends and family were travelling out of state to join them in their celebrations, so they wanted to make it kid friendly so everyone could relax together, too.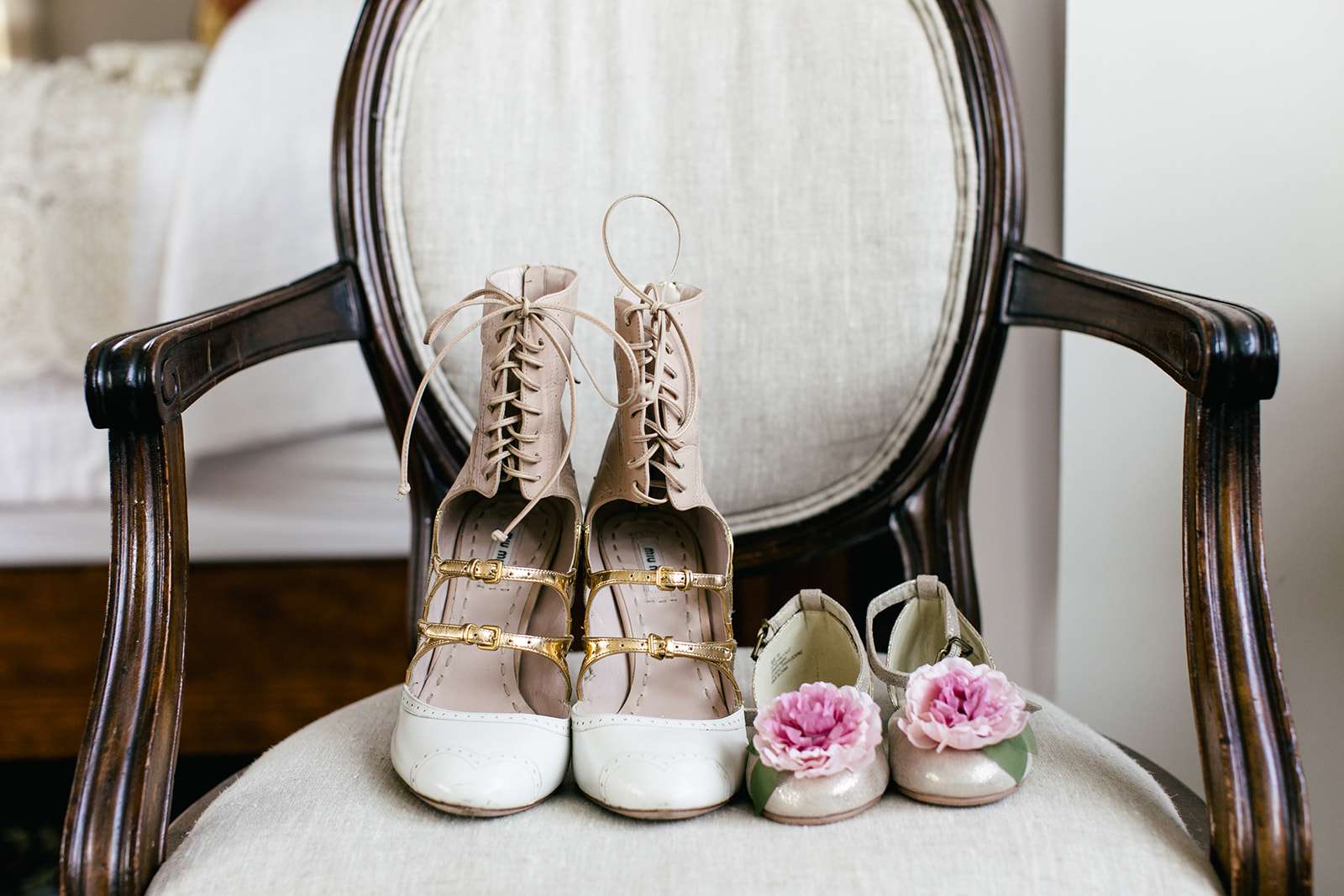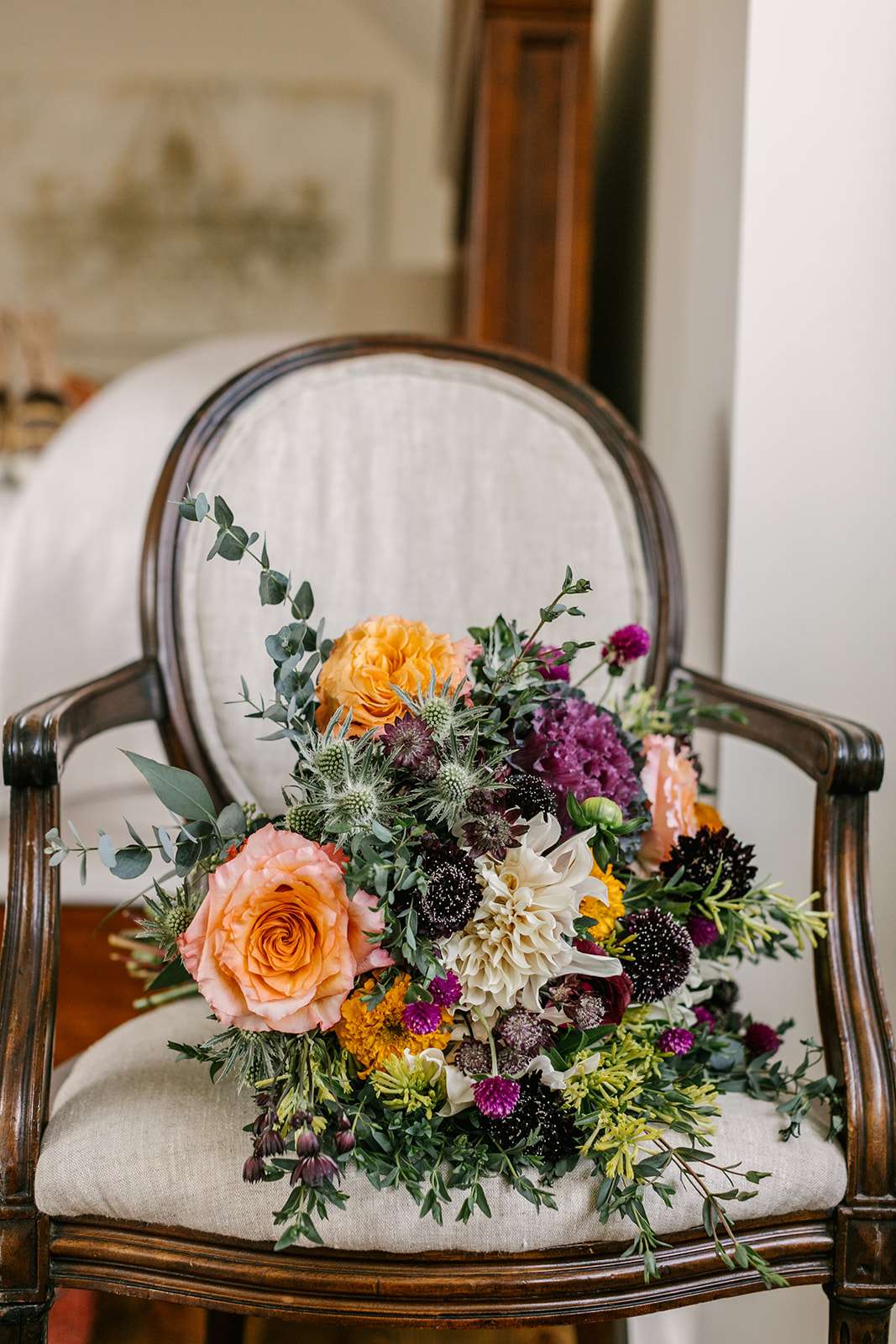 Aesthetically, they didn't really have a theme, but they wanted their personal styles to be reflected in their decor. "We wanted sort of an eclectic vintage boho modern vibe without looking too trendy," said Sara.  "But I have to admit we didn't need to do much because our venue was already perfect. I mean – open air chapel built with antique doors found in Paris, overlooking a pasture where horses are galloping by during the ceremony? We didn't need a theme!"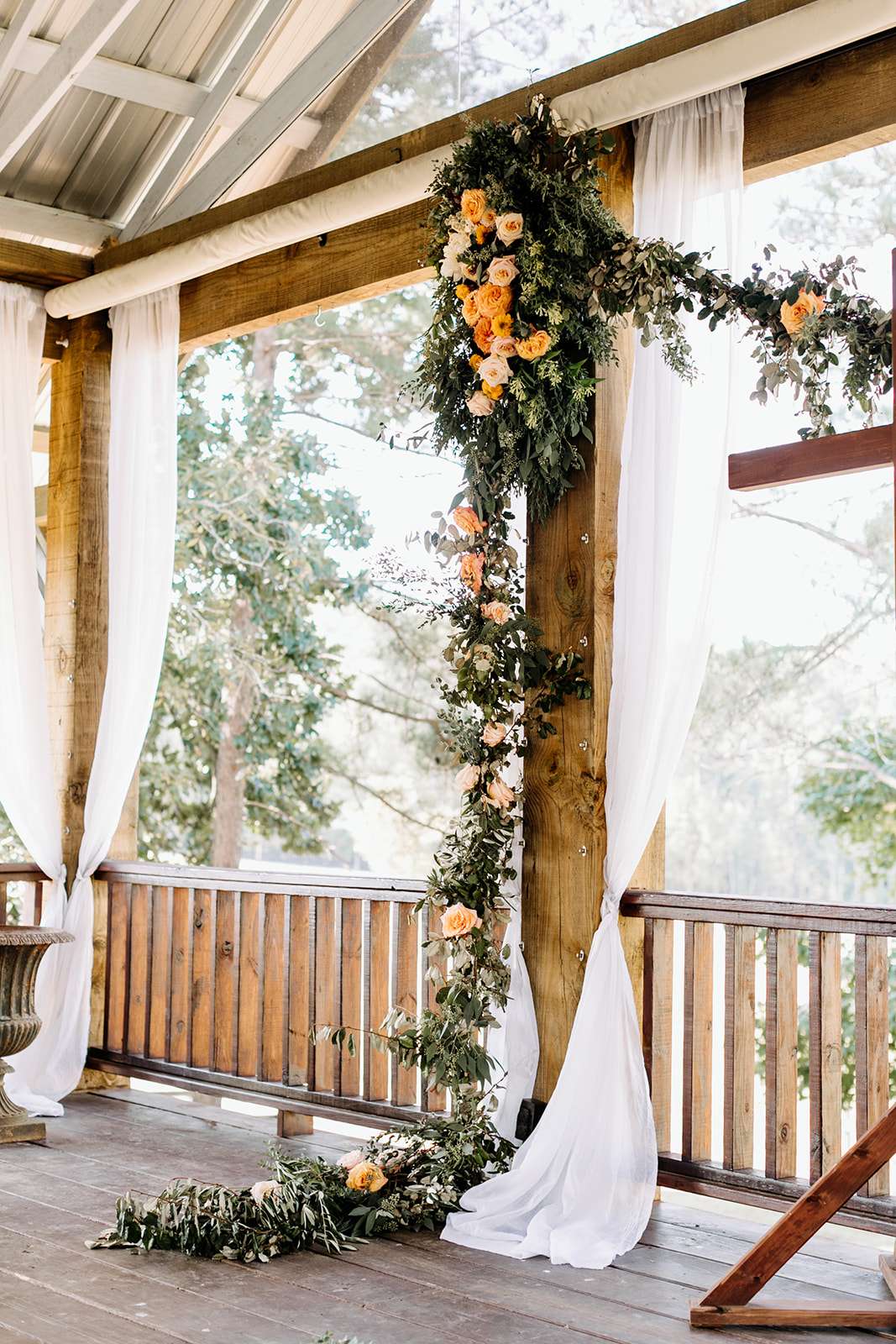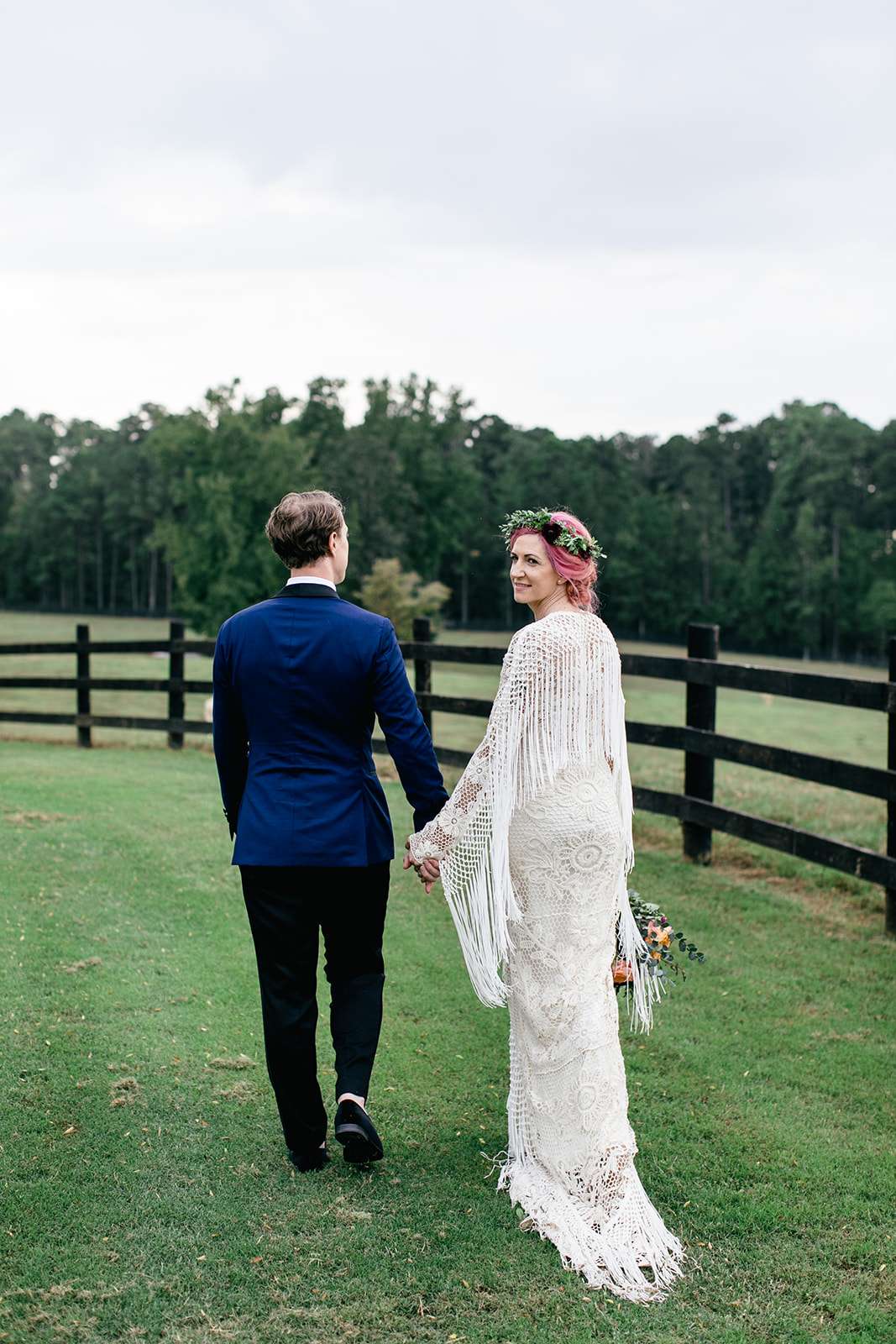 The couple were married at Pine Knoll Farms near Augusta, Georgia, and had a $20,000 budget to bring their dream day to life. They started the day with a short but sweet morning ceremony, followed immediately after by brunch and then some down time before a BBQ dinner. "We wanted to have our ceremony in the morning so we could start the day early, then relax and enjoy the entire day with our guests."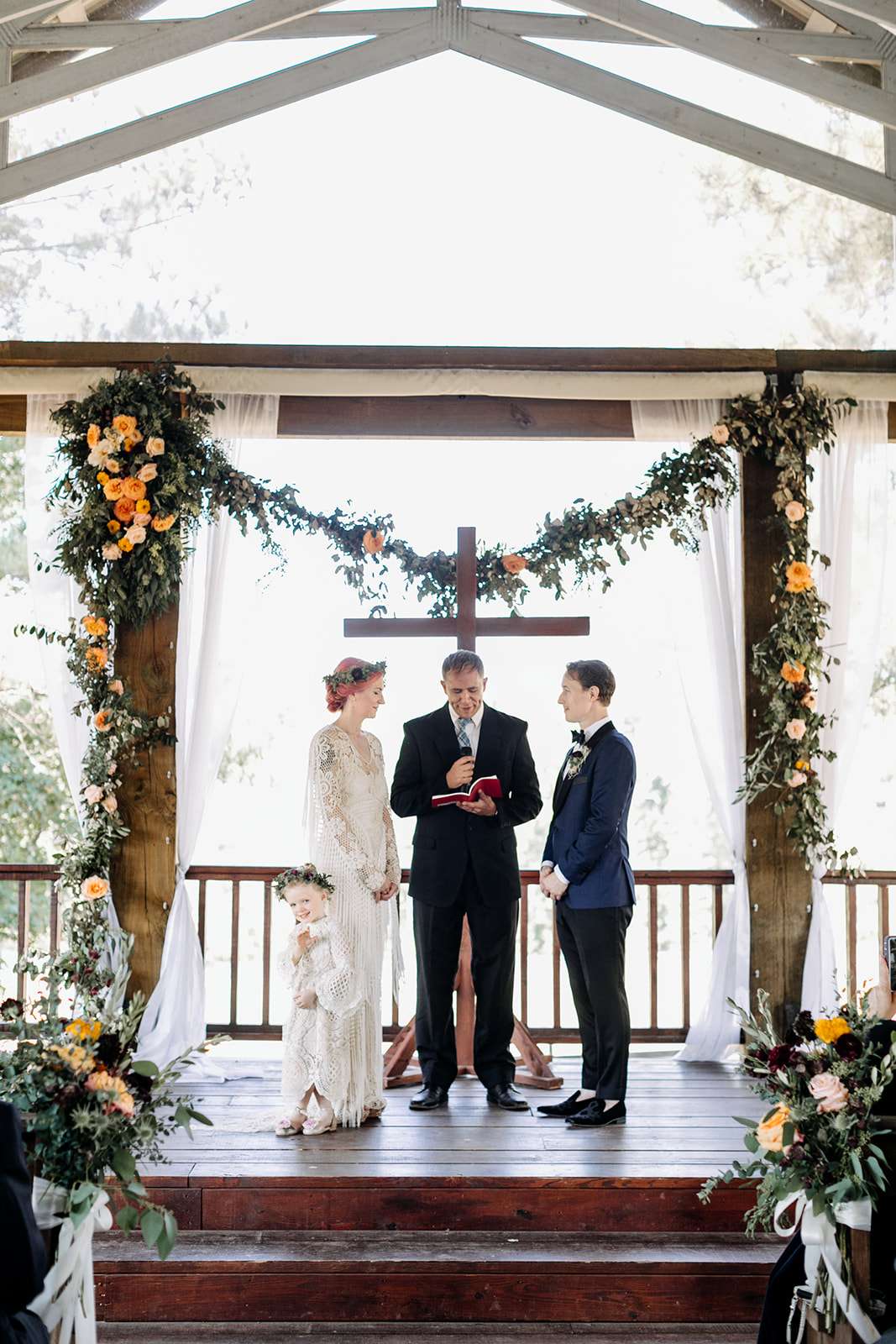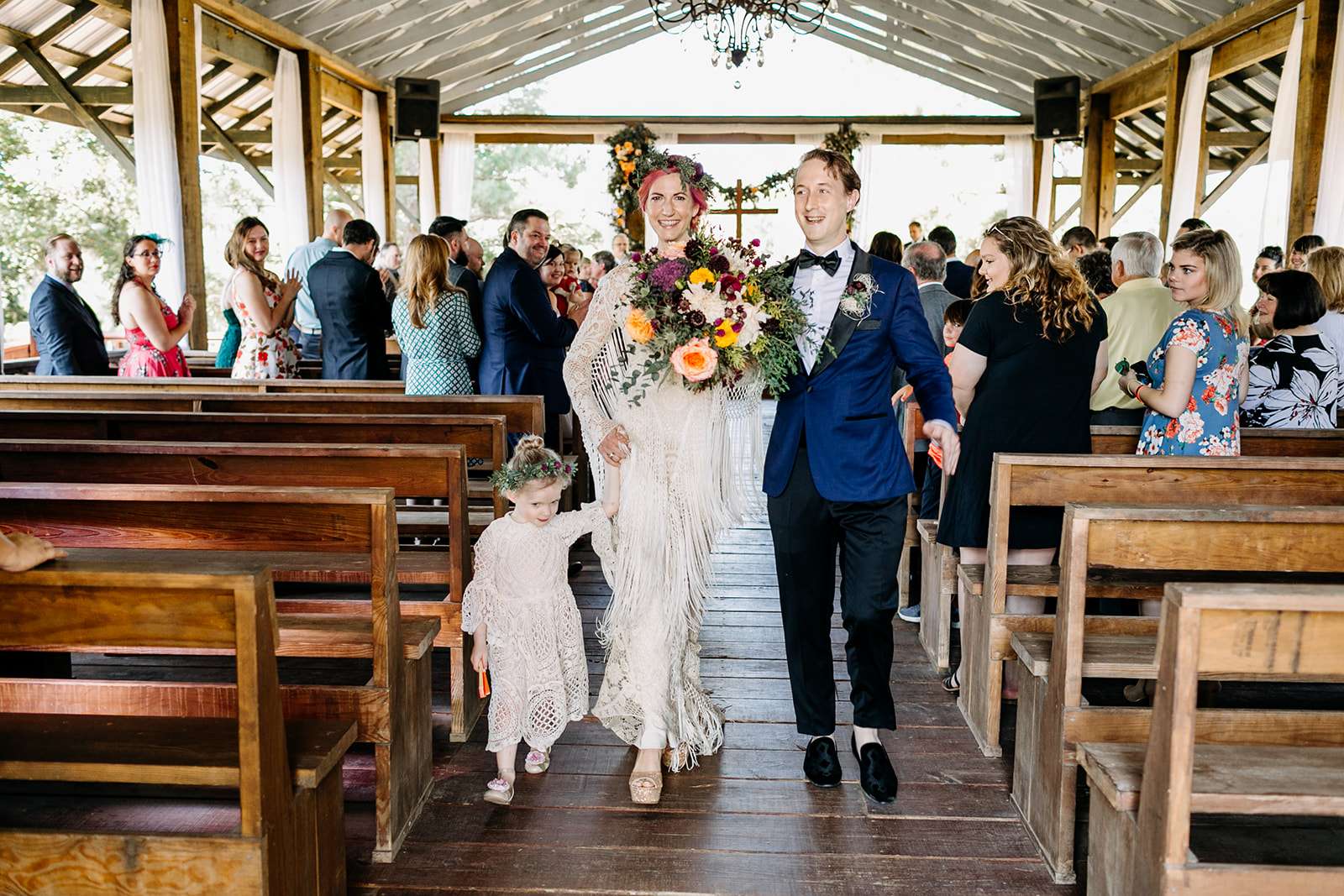 Sara walked down the aisle with her dad and Sara and Thom's daughter, Penny, who joined them at the altar while their officiant welcomed everyone. "We became a family first before marriage so we wanted to make sure Penny was included in the wedding ceremony. We figured she would want to stand with us during the ceremony but she spotted her little friend sitting in the audience and ran down to sit with her, it was pretty adorable."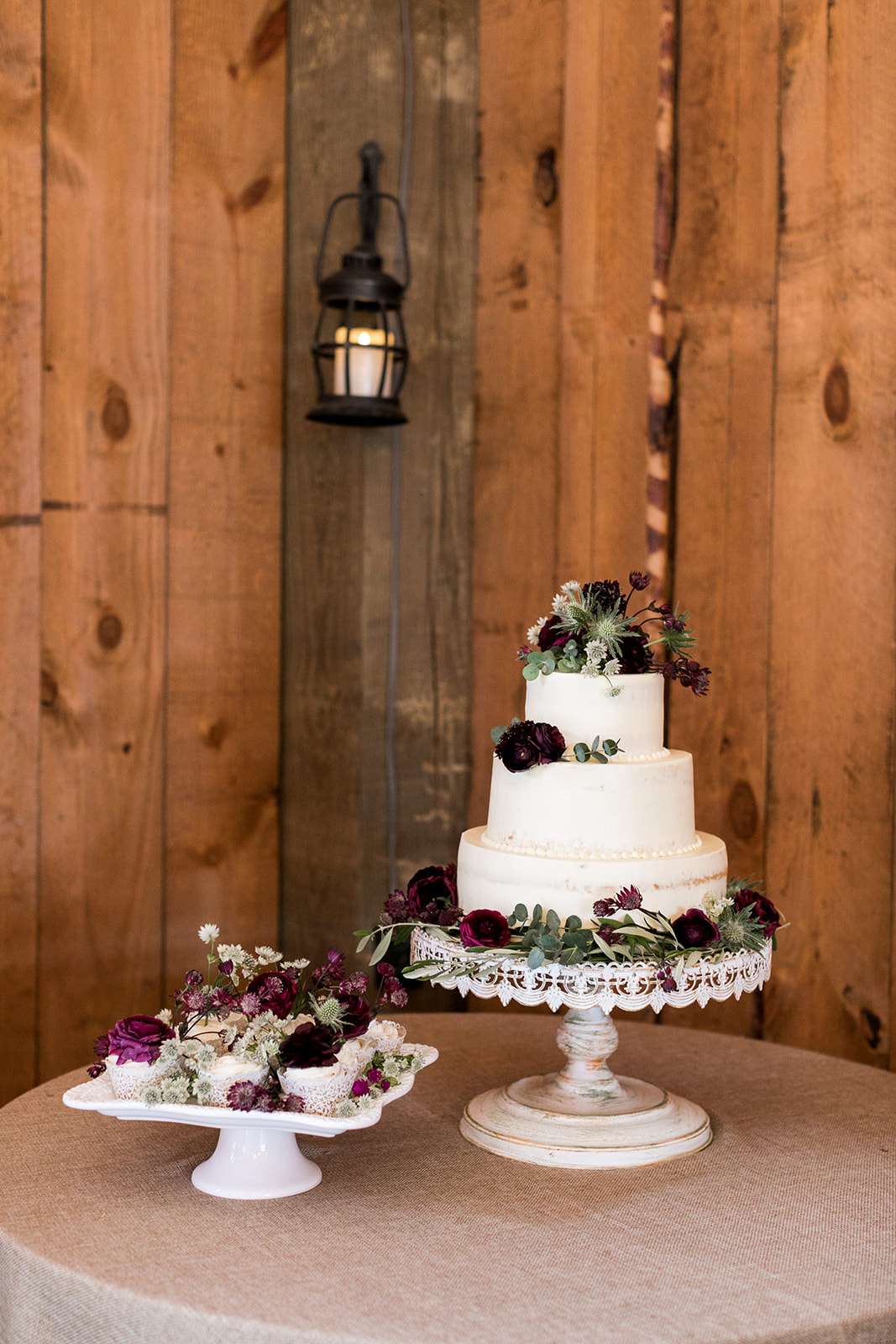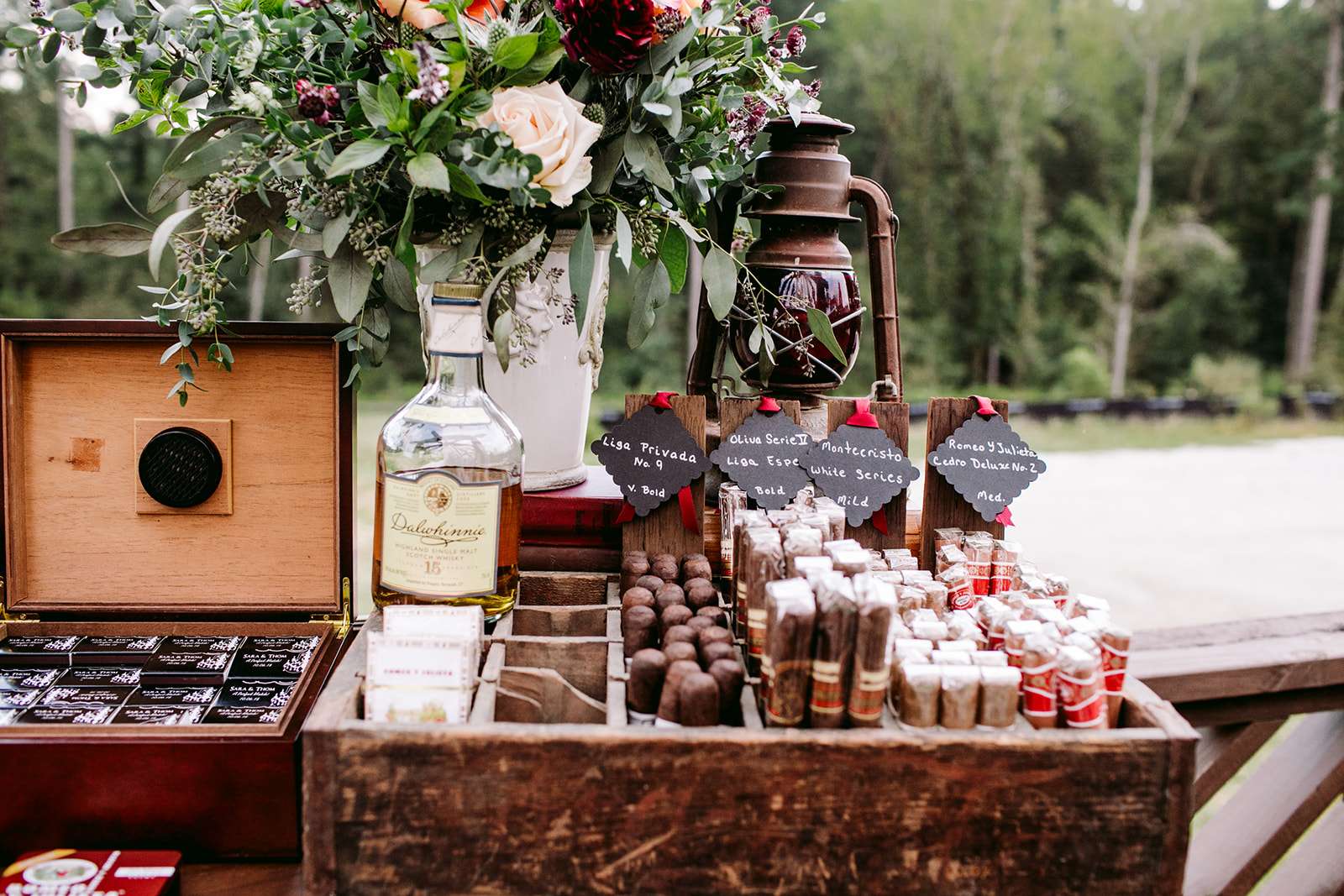 They exchanged simple vows before enjoying a buffet-style brunch, not only to save money on catering staff, but also to keep everything informal. Sara's dad surprised them with a cigar and bourbon bar, complete with vintage whiskey barrels for decor and personalised match boxes. They also had lawn-games set up on the grounds in front of the reception barn, with things like corn hole, ladder ball and giant connect-4 to keep everyone entertained. They finished off the night with a bluegrass band and their good friend spinning the DJ decks.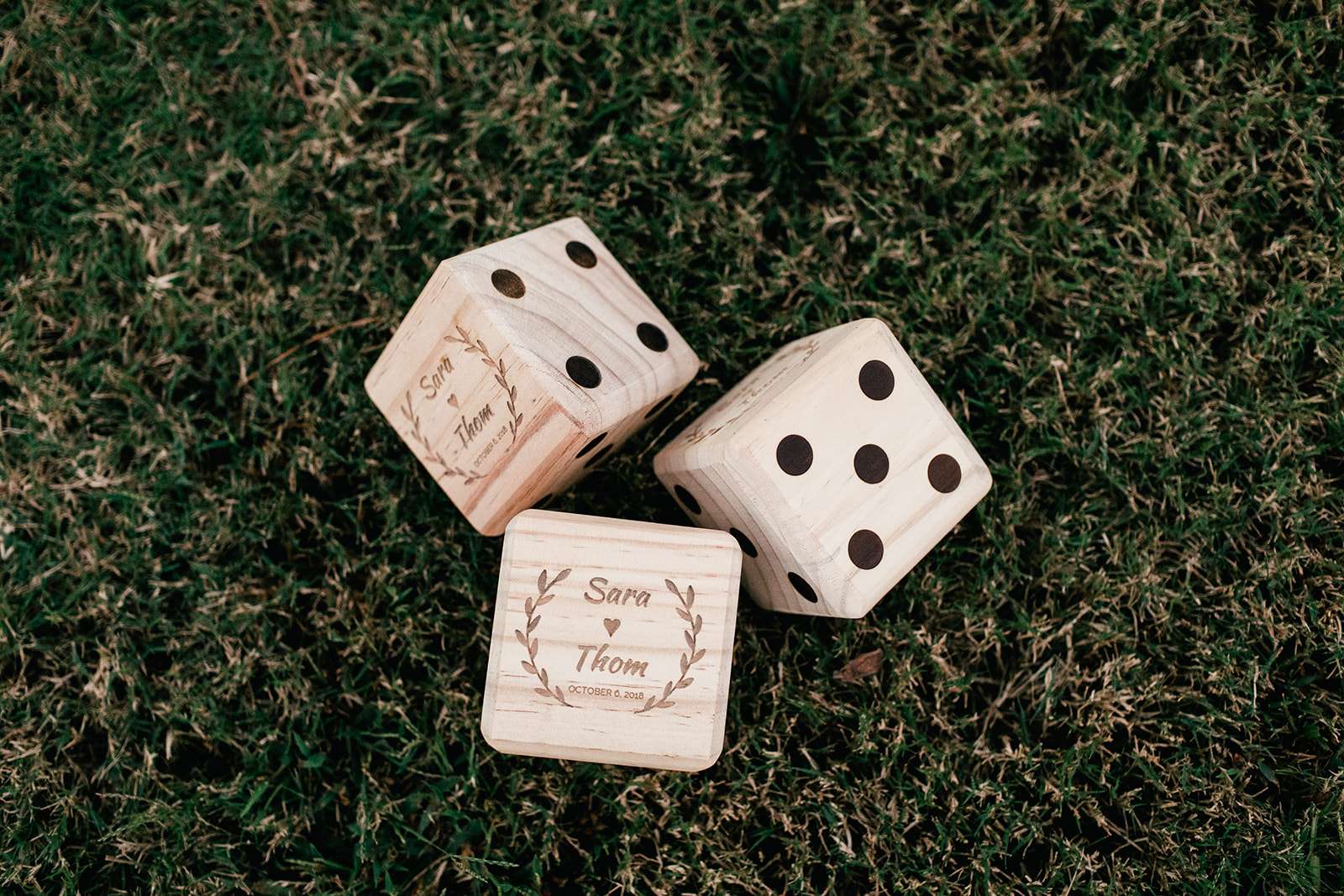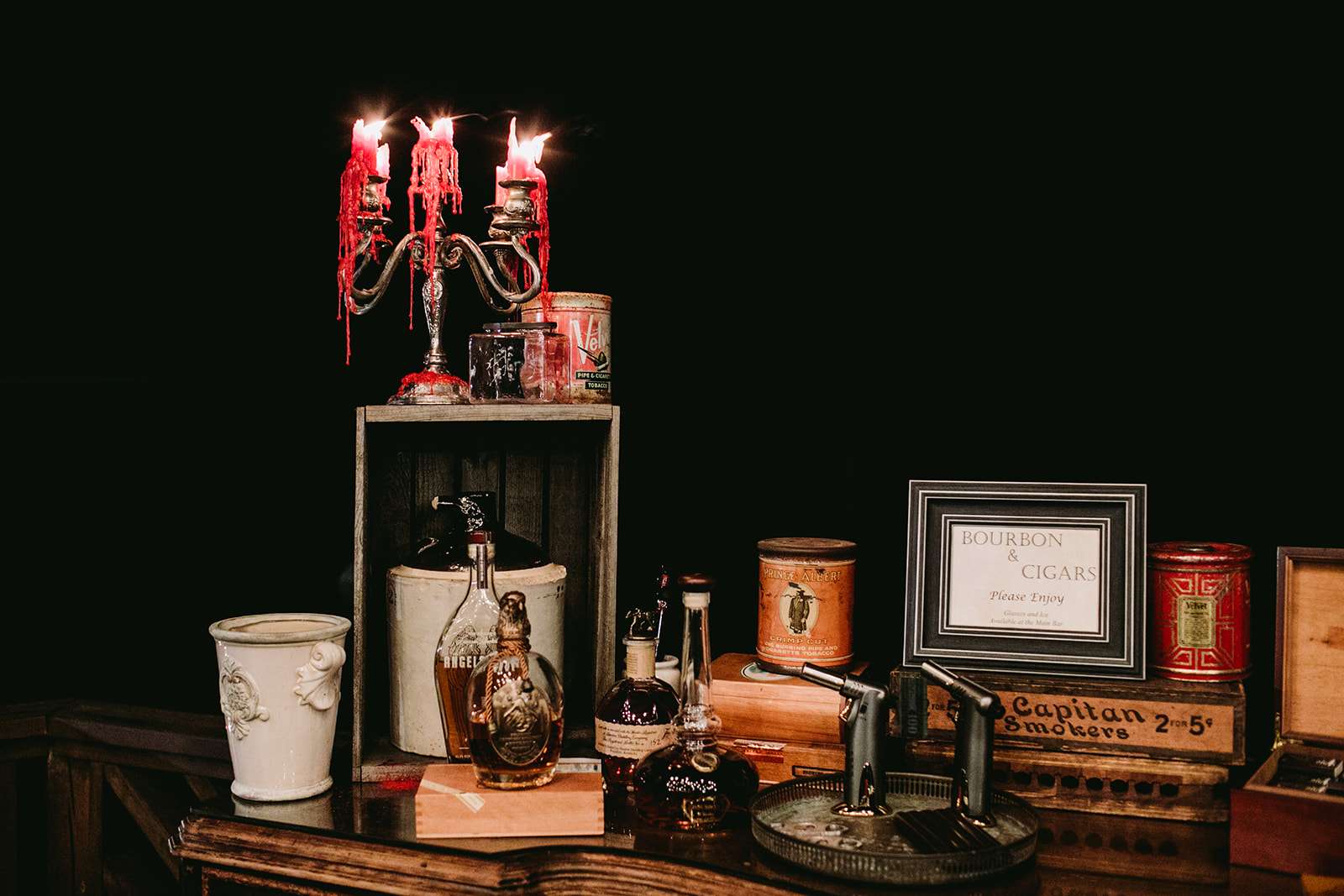 Their biggest expense was the flowers, which in hindsight Sara wouldn't have bothered with. "If we were doing it again we would have skipped the floral decorations and picked a few wild fowers, scattered some vines across the tables and called it a day. While they were beautiful, the venue was so perfect that huge displays weren't really needed."
They also concentrated a lot of their budget into catering. They had two different caterers for each meal. A lot of their friends are vegan or vegetarian so they asked the caterers to design the menu to accommodate everyone equally and both ran with the challenge. "We had said the most important part of our wedding to us was that we served the best food and they did not disappoint!"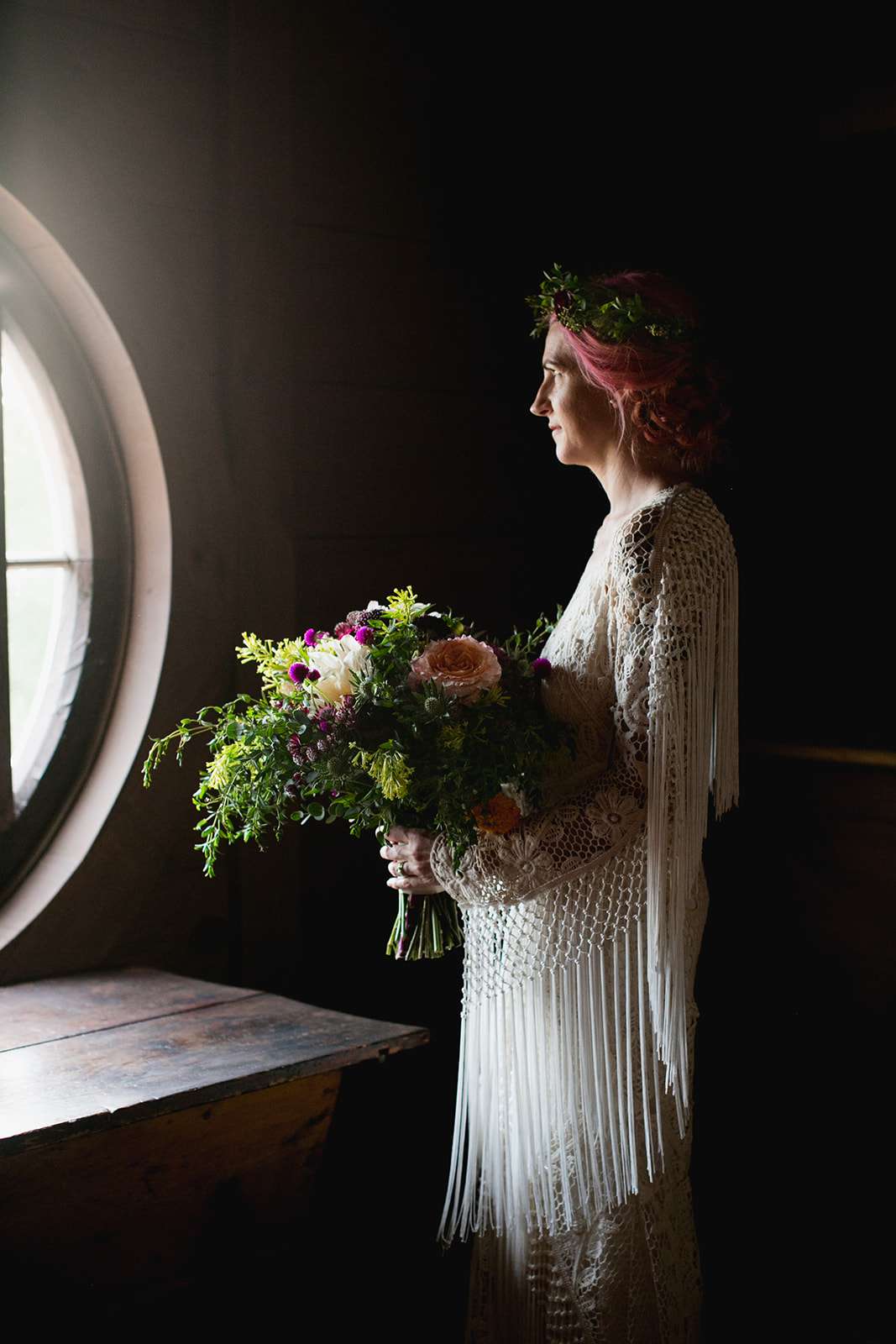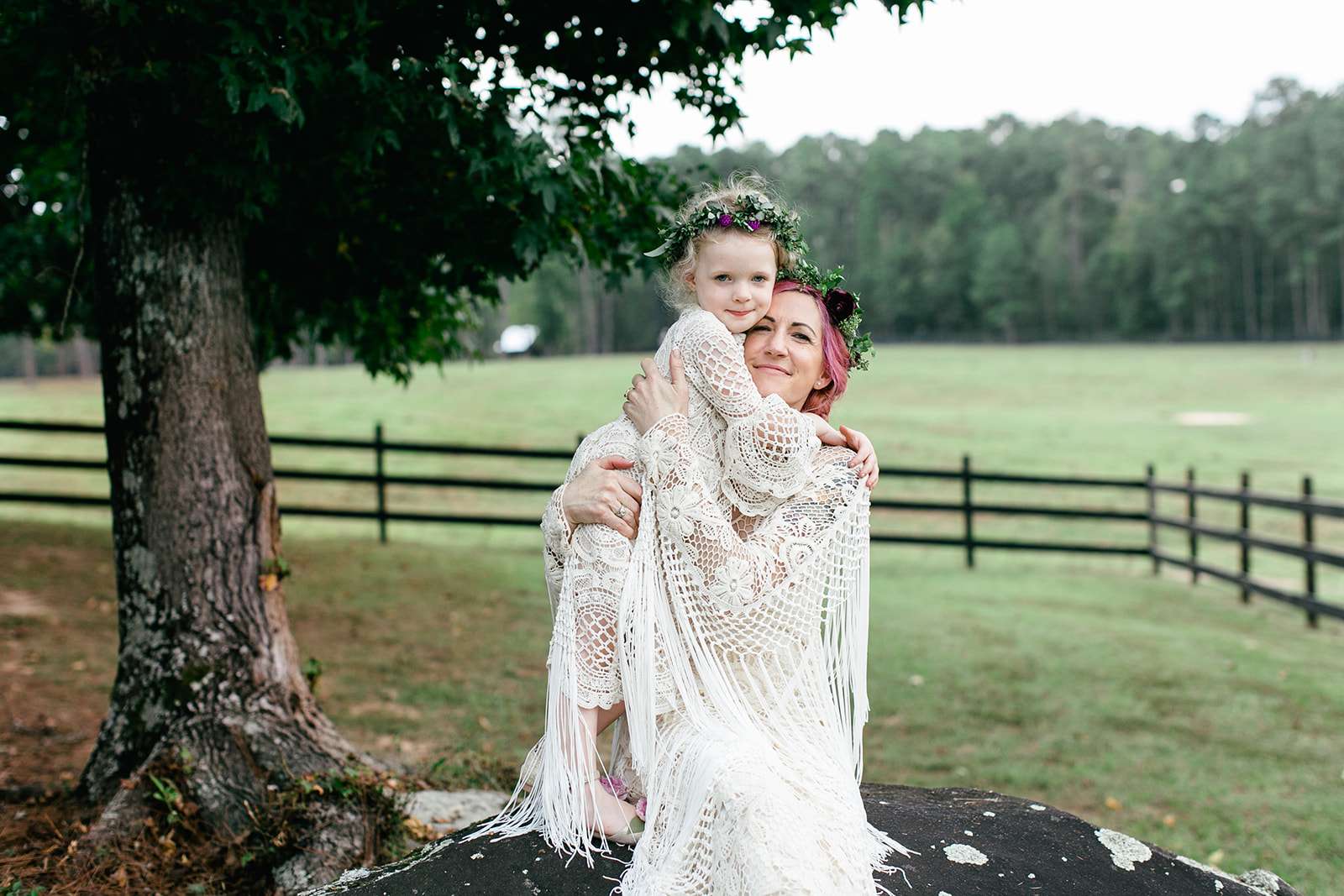 When asked if they had any advice for future brides and grooms, Sara recommends not getting carried away with planning the perfect day, as inevitably not everything will go as planned anyway. "And don't let anyone force you to do something you don't want to. I was happy we didn't worry ourselves with doing all the traditional 'wedding' stuff like having a first dance, throwing a bouquet or silly group dances, and instead we just enjoyed ourselves and the time we had with our guests."