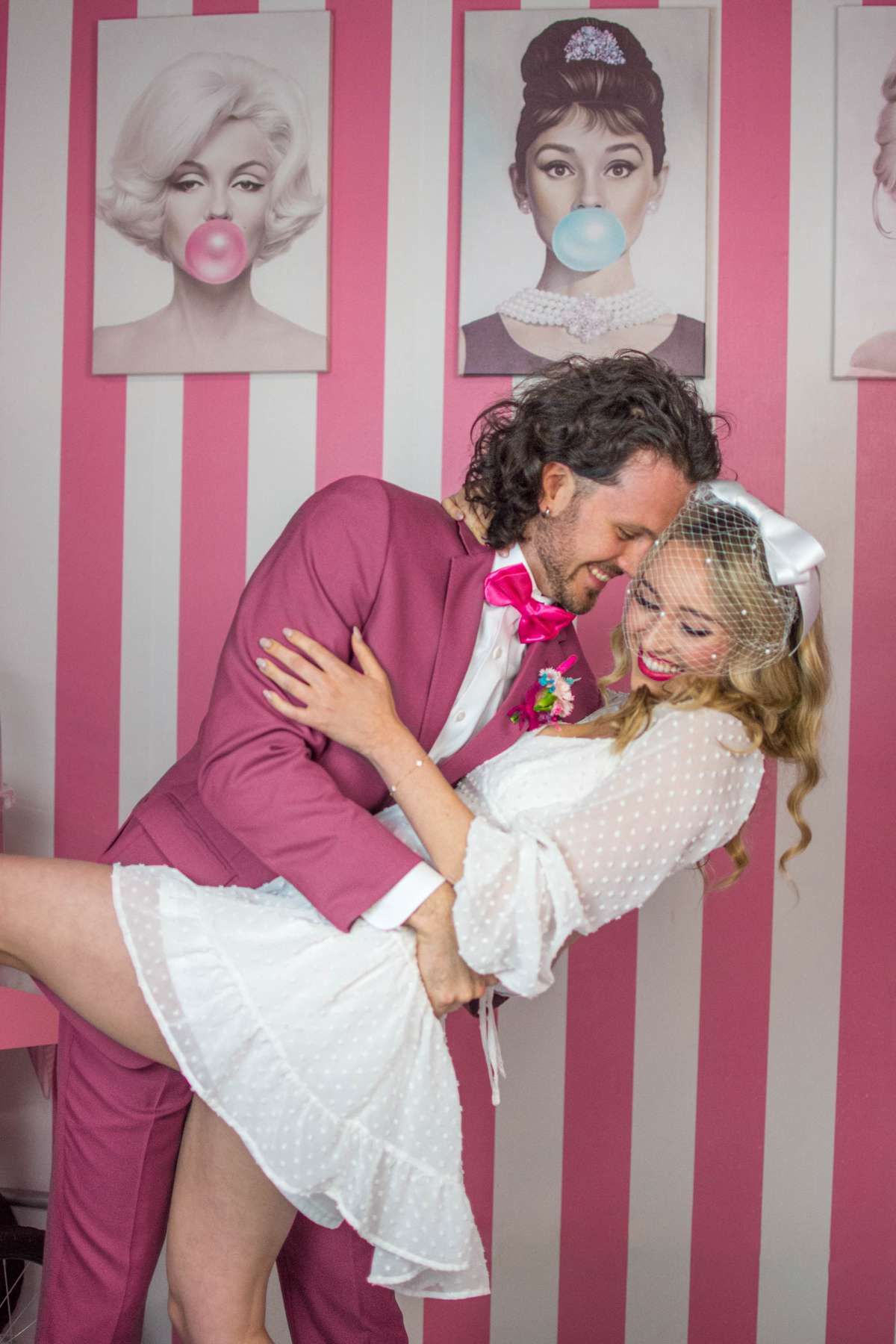 Would it be a major movie release date if we DIDN'T publish a themed wedding shoot to celebrate!? There has been so much Barbie content in the world this month but when we saw this adorable shoot by Jade Elore Photography and Bon Bon Fête Event Planning, we figured one more teeny weeny photo shoot couldn't hurt! Plus, in our humble opinion, this is definitely the best execution of the idea we've seen. The whole team nailed it!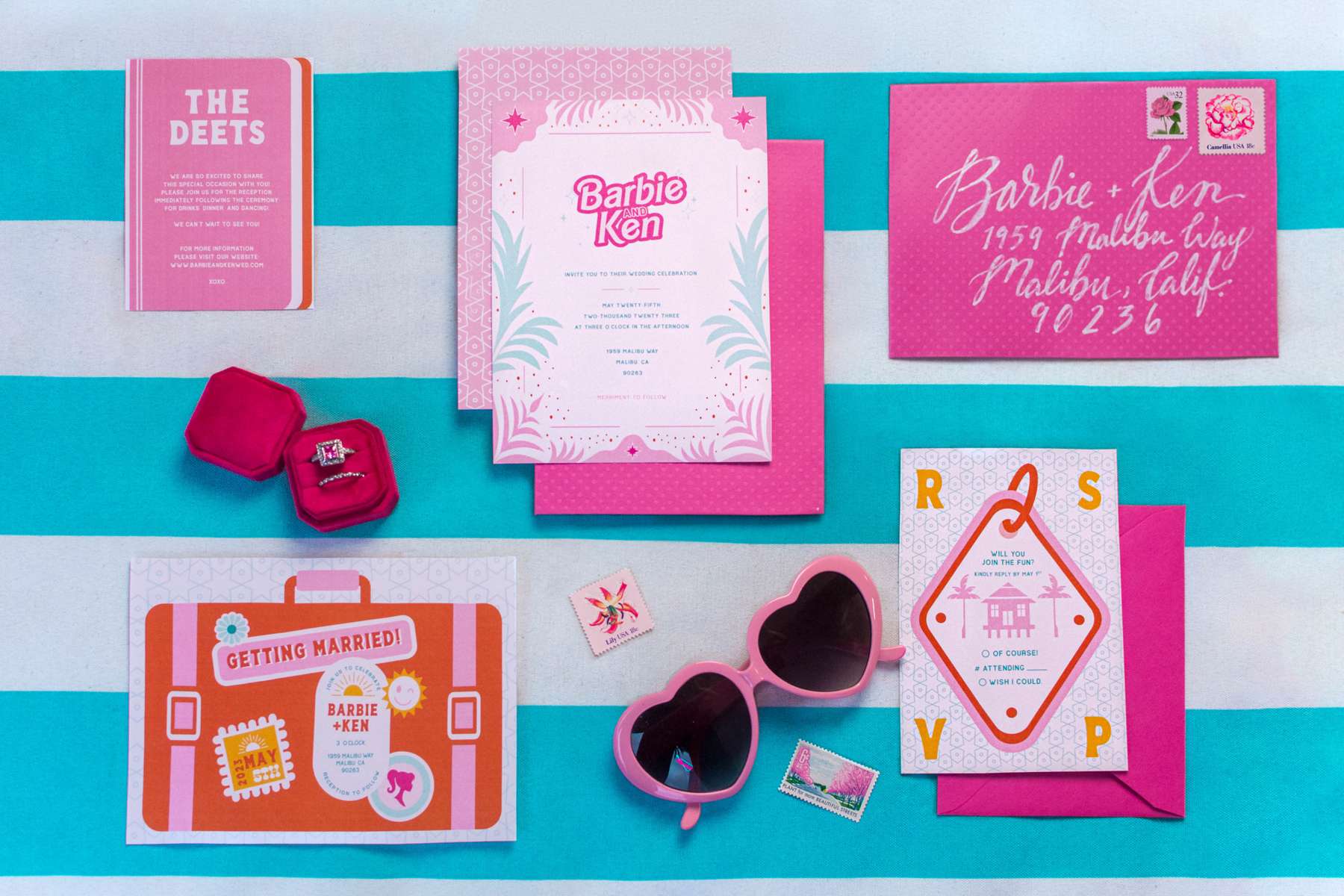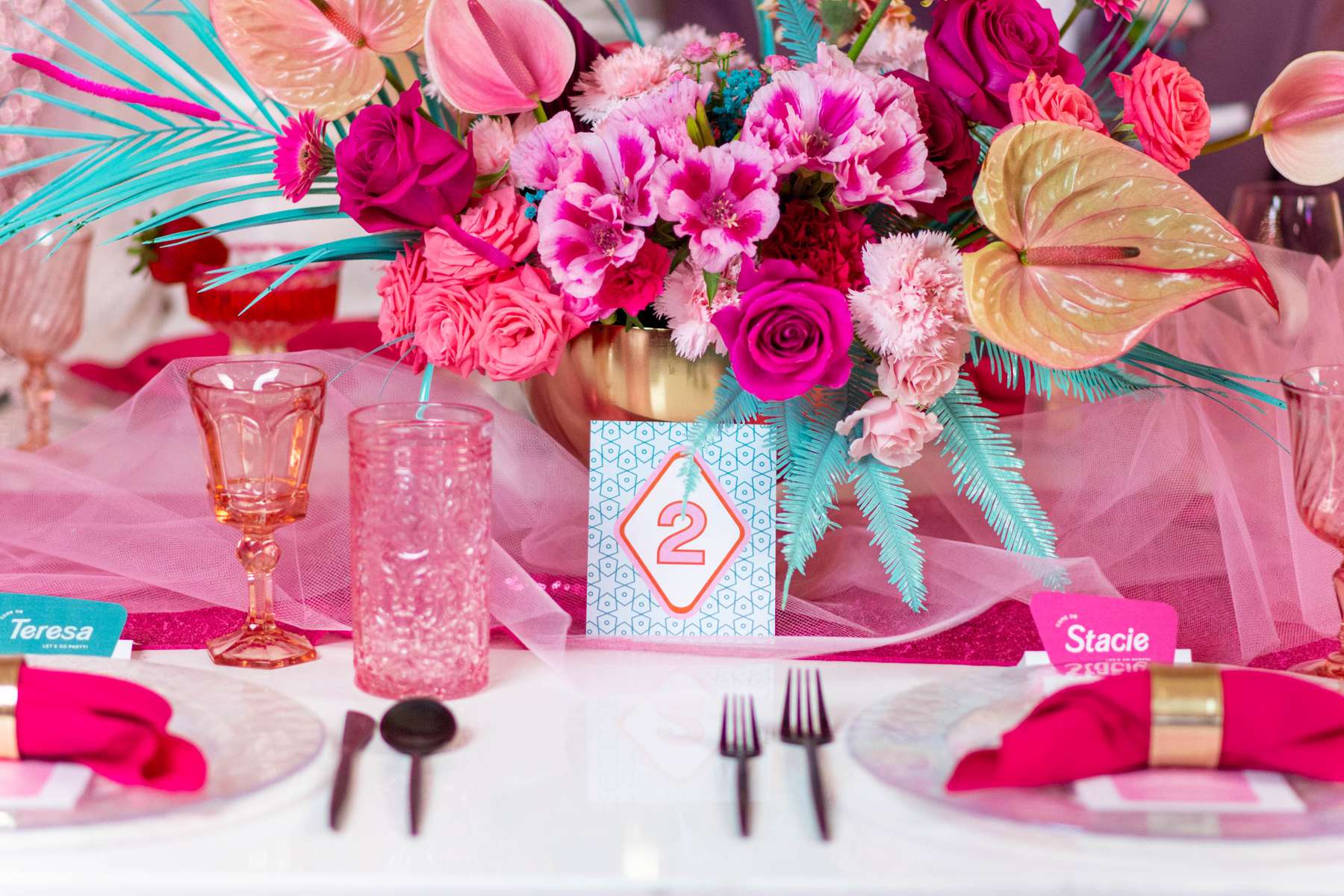 Photographer Jade shared their ideas and inspiration with us, "With the Barbie movie coming out and both Barbie and hot pink making Pinterest and Zola's list of top wedding trends of 2023, we thought it was the perfect time to create a wedding inspiration shoot that brings together the things we love most about the Barbiecore aesthetic – unapologetic femininity, playful charm,and uninhibited maximalism."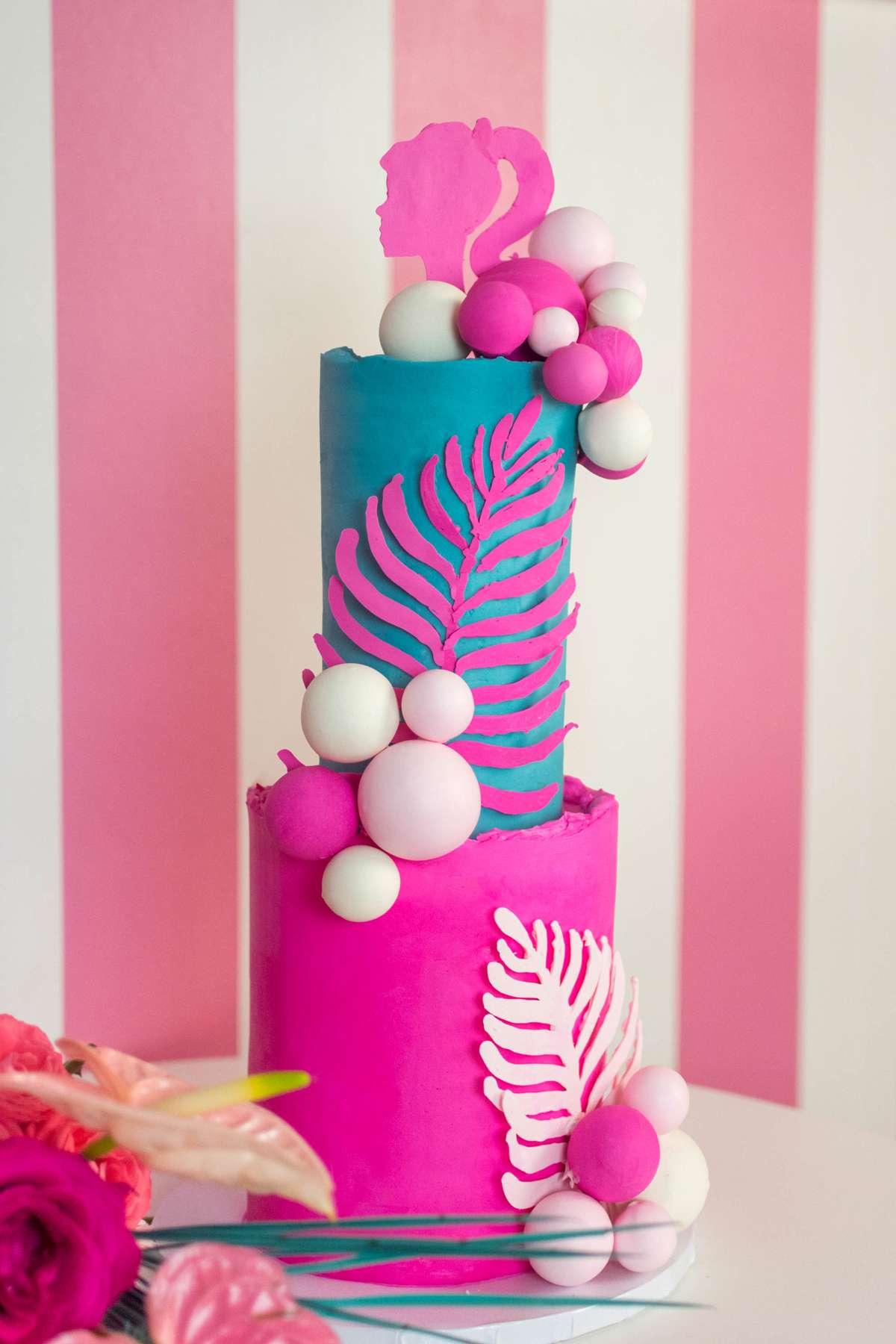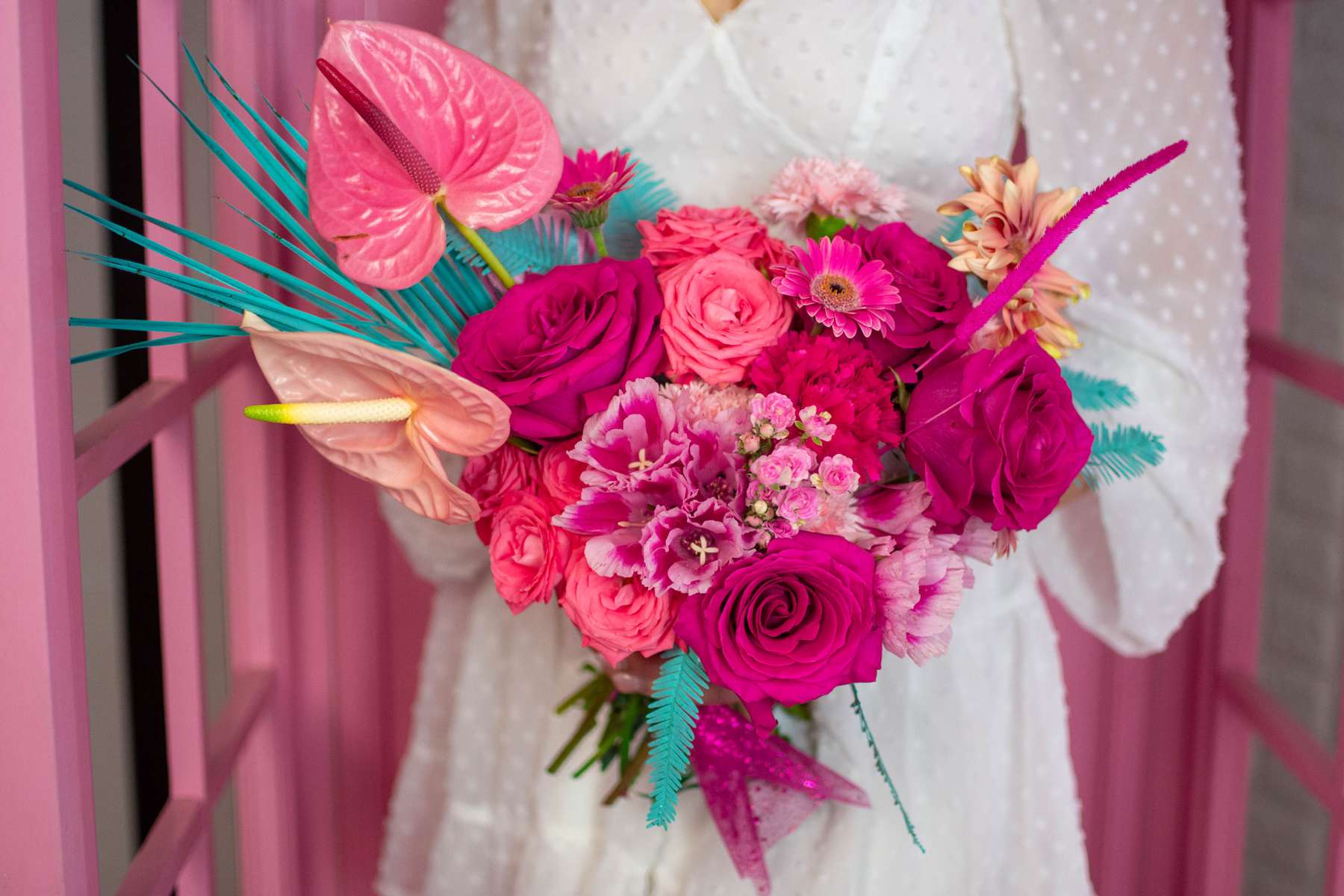 The team cleverly used a unique mix of girly, tropical, eighties/nineties styles with touches of mid-century modernism. They also shot in a colourful, dollhouse-like setting which really added to the fun and nostalgic feel. With touches clever nods to Barbie and her friends throughout, this playful shoot is the perfect combo of bridal, cool and Barbiecore!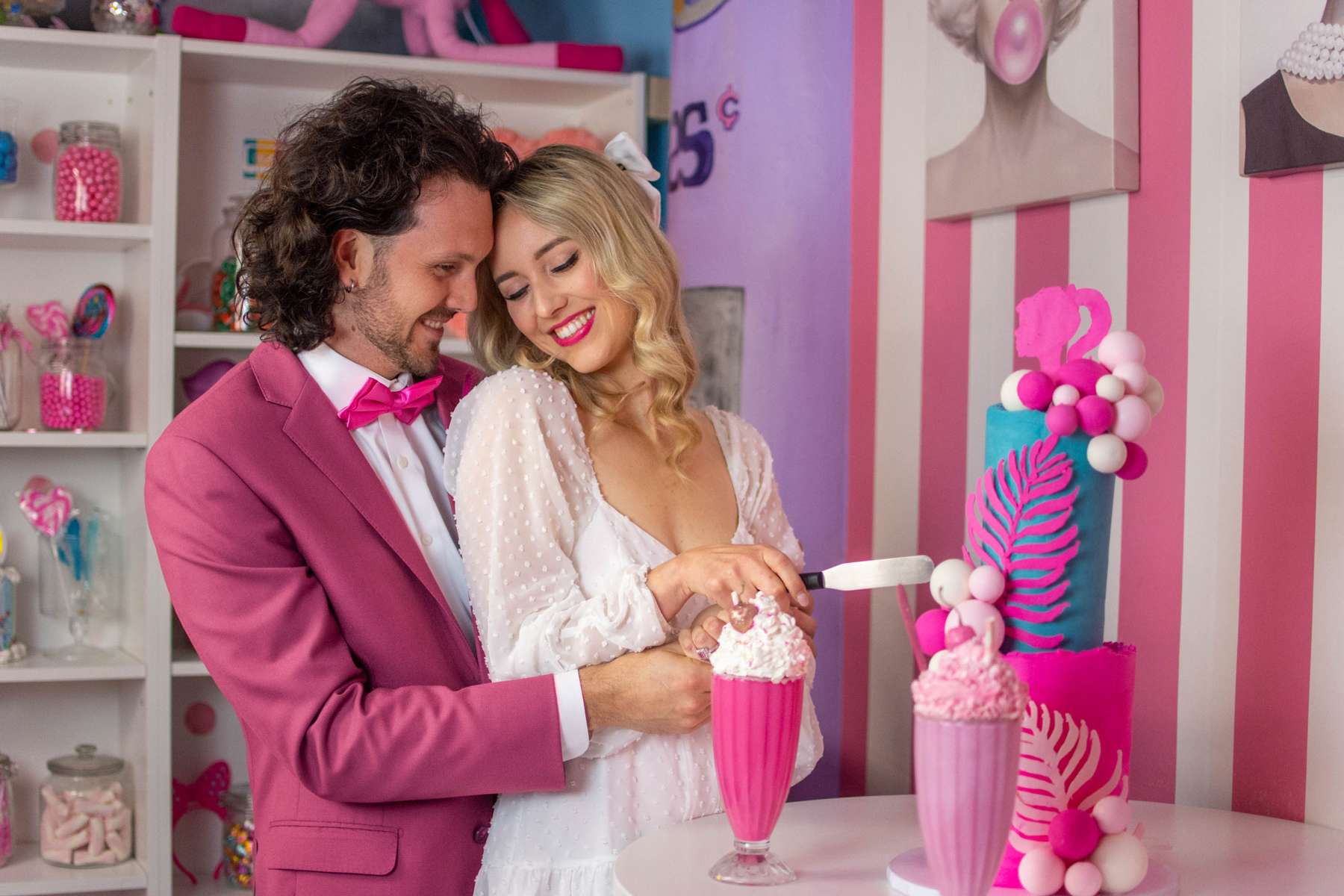 "We really didn't hold back", Jade agreed, "and that's why I think it works. Bold choices make a wedding way more fun and much more true to you. We hope this shoot inspires couples to not be afraid to ask their vendors for exactly what they want!"