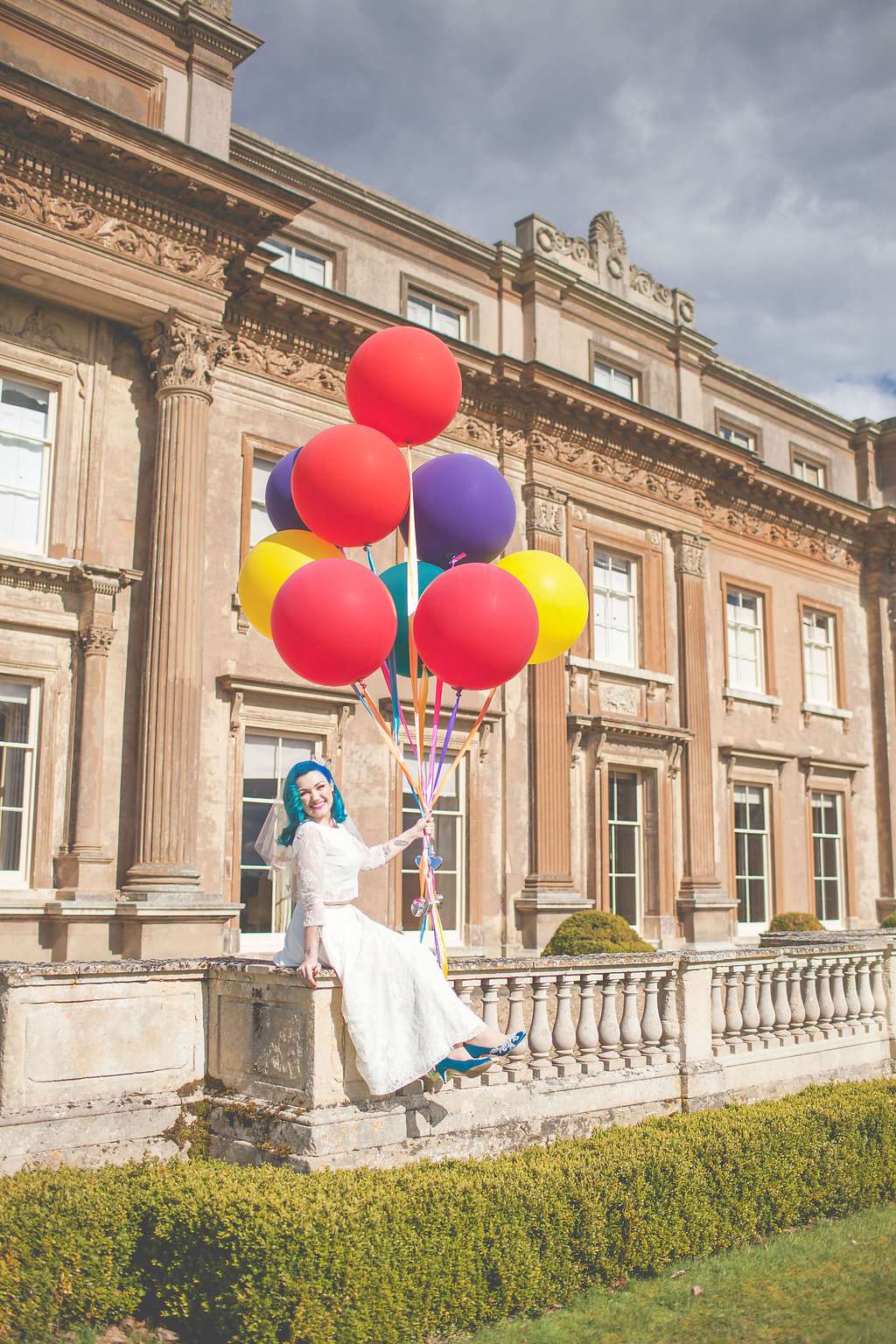 If there's one thing I know for certain it's that the brides (and grooms!) that read this blog sure do love colourful weddings. Which is why I'm convinced you're all going to flip out over this adorable retro inspired wedding shoot. Submitted by Zoe (The Little Vintage Car Co.), Aneta (BrightSide Photography) and Lizzy (The Flower Story), this shoot was set up so they could flex their creative muscles and create something fun!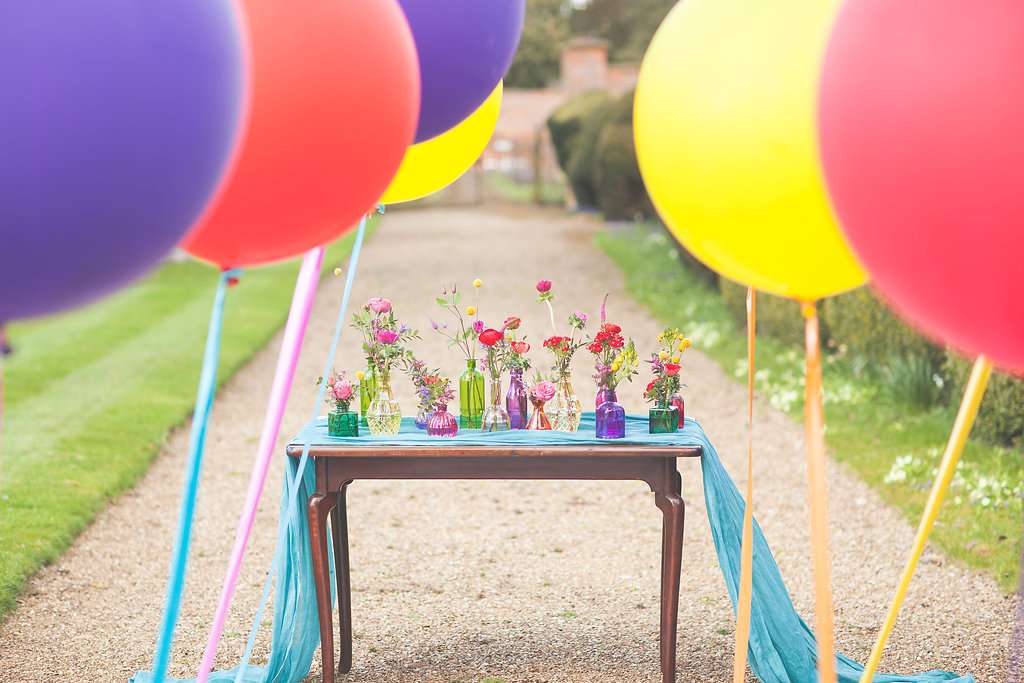 "The theme for the shoot was 'Head in the clouds' a name inspired by our model's stunning turquoise hair and our fluffy cloud installation", they explained. "The aim of this shoot was to mix the elegance and style of a 1950s wedding with a big and bold jewelled tone colour scheme. We didn't want to recreate a wedding from the 1950s, but wanted a fresh take on a traditional vintage theme."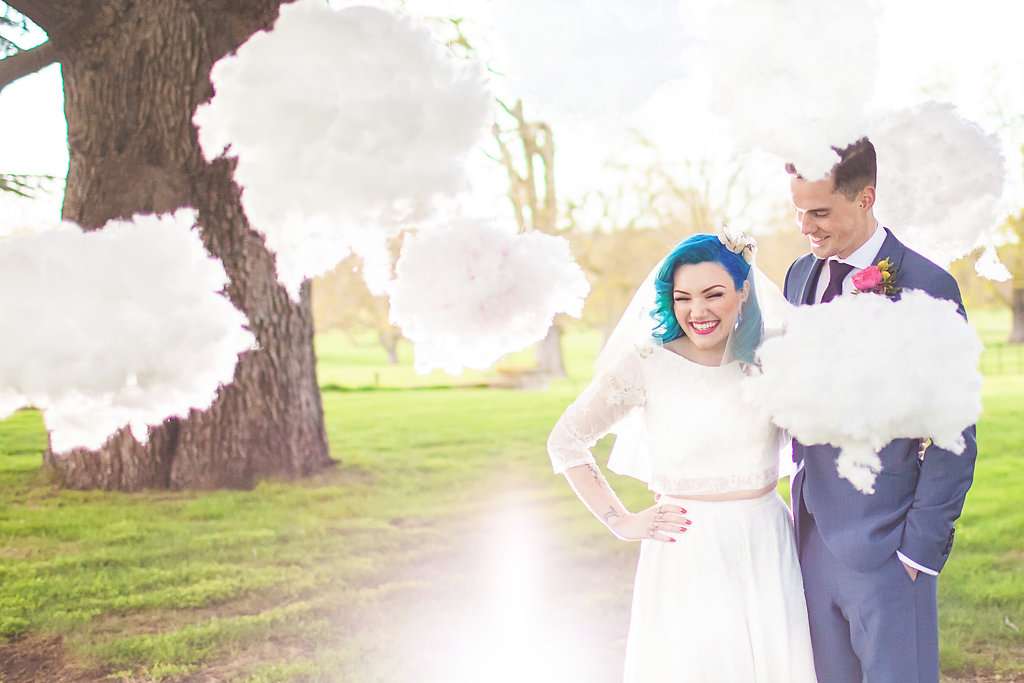 Flowers also had a major role in the styling of the shoot. "The flowers had to be big and bold for our striking bride and complement her sense of fun and adventure. Gorgeous rich purples, scarlets, yellows and pinks were used throughout all the floral pieces. The bride's bouquet was full of pink piano spray roses, ranunculus, veronica, and waxflowers. Gently arching stems of Clematis and striking yellow craspedia gave the bouquet a sense of movement and fun."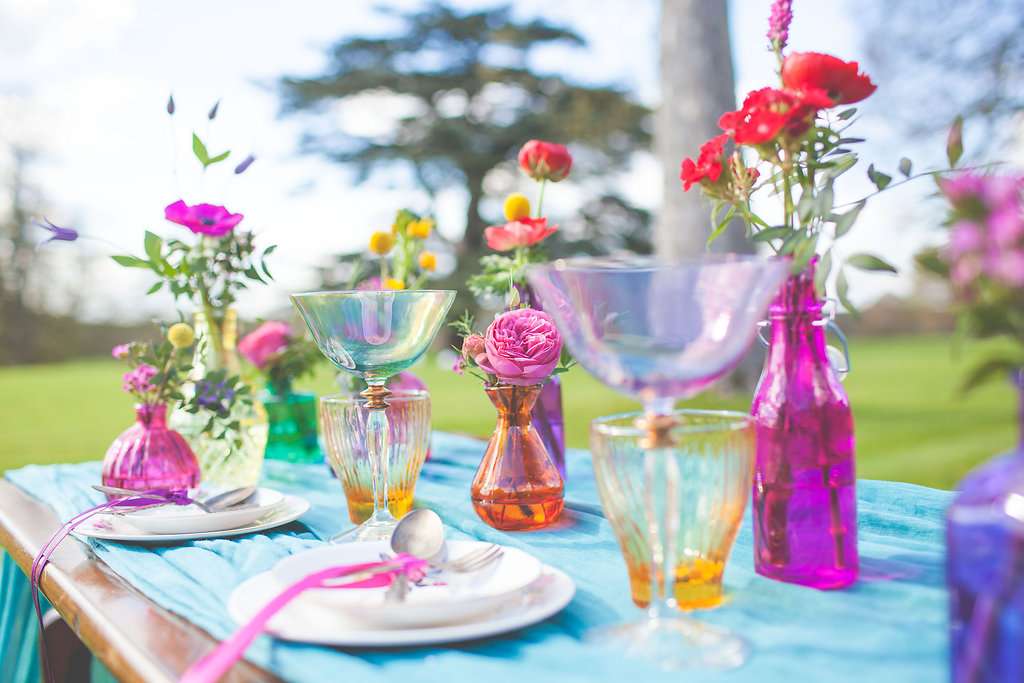 "We used jewel colours for the rest of the decor, such as the bottles. All of this was set in place perfectly with the addition of little details like the balloons, vintage furniture, luggage and lace aisle piece. The range of styled props really helped to tell the story."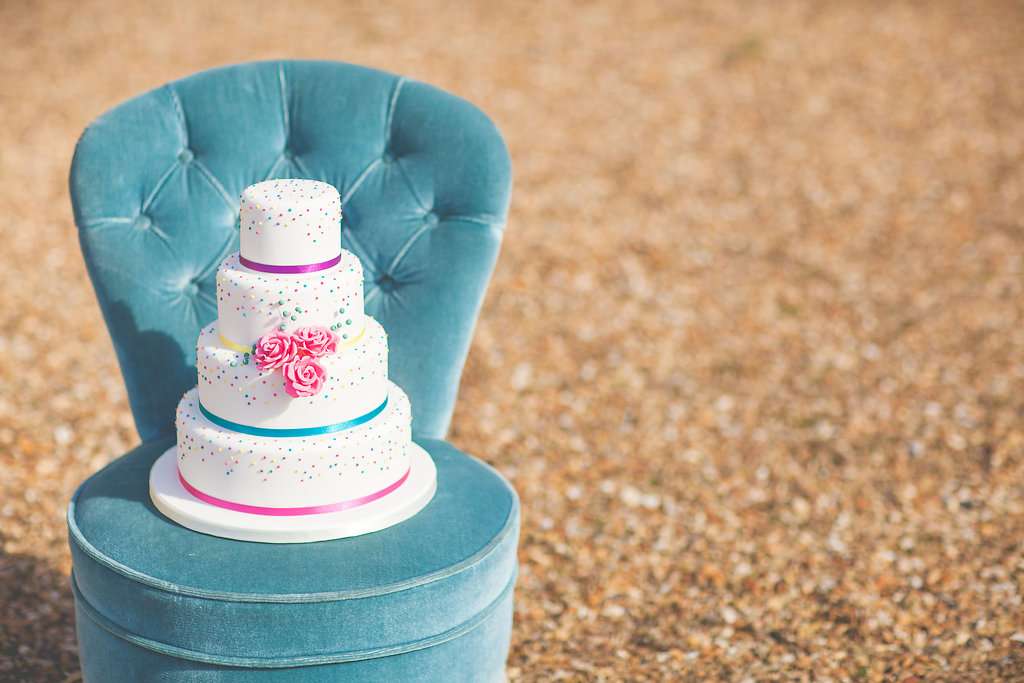 Their model, Ciara, was crucial. "I've always had people stop and ask to take my picture because of my look", she says. "My biggest inspirations are Bettie Page, for just being her beautiful self, and Marlene Dietrich – she was a badass! Back then, make up and clothing was so flattering to women's figures and features. I keep my look modern with an alternative twist of mad hair colour and body modification."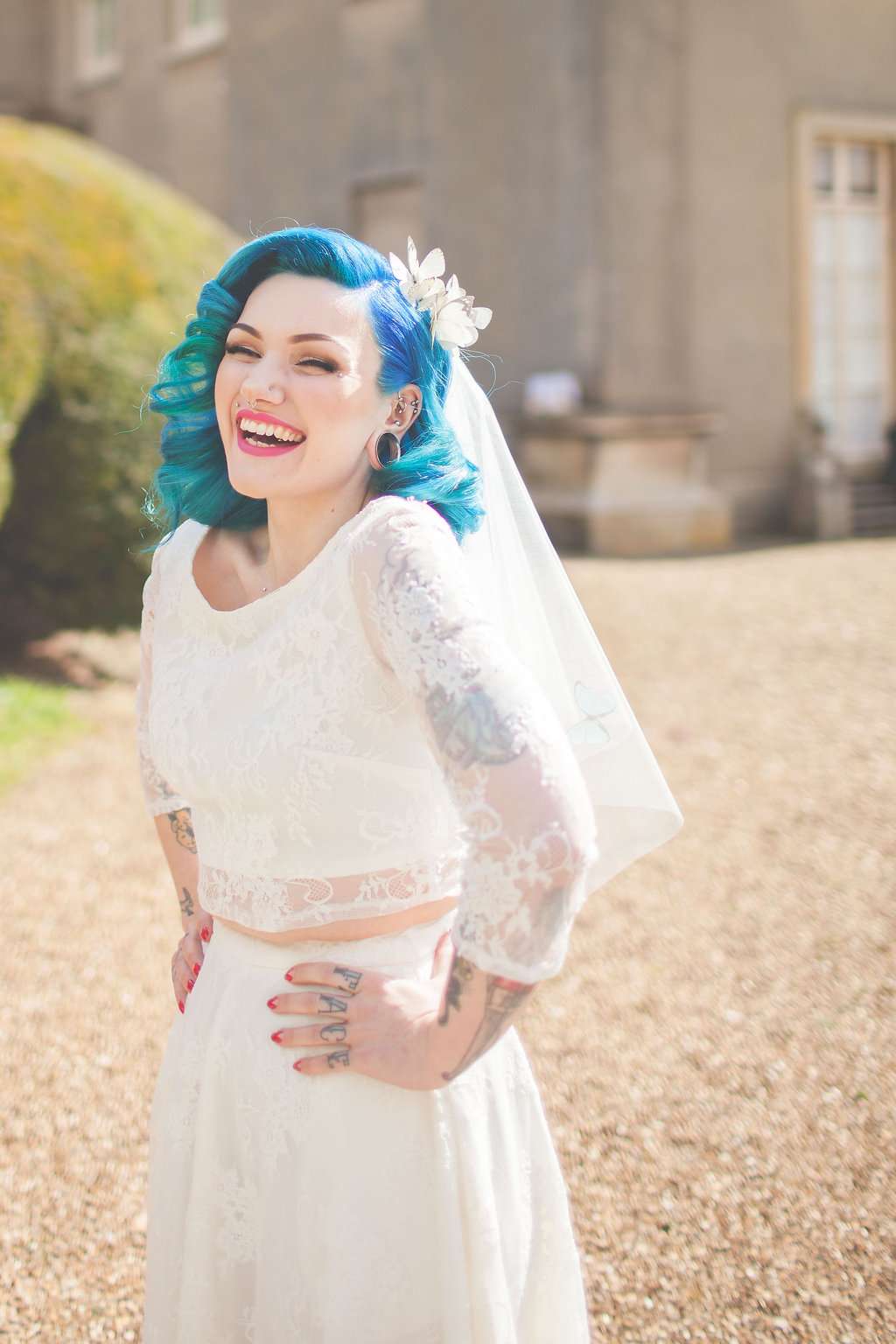 Ciara's alternative look inspired the choice of outfit, a two piece by House of Olichon. House of Ollichon pride themselves on being different and bucking 'old-skool' wedding traditions. Their beautiful Le Faye top and swing skirt nods to the traditional but then turns the other way. This fun wearable two piece is a great alternative to the big wedding dress.