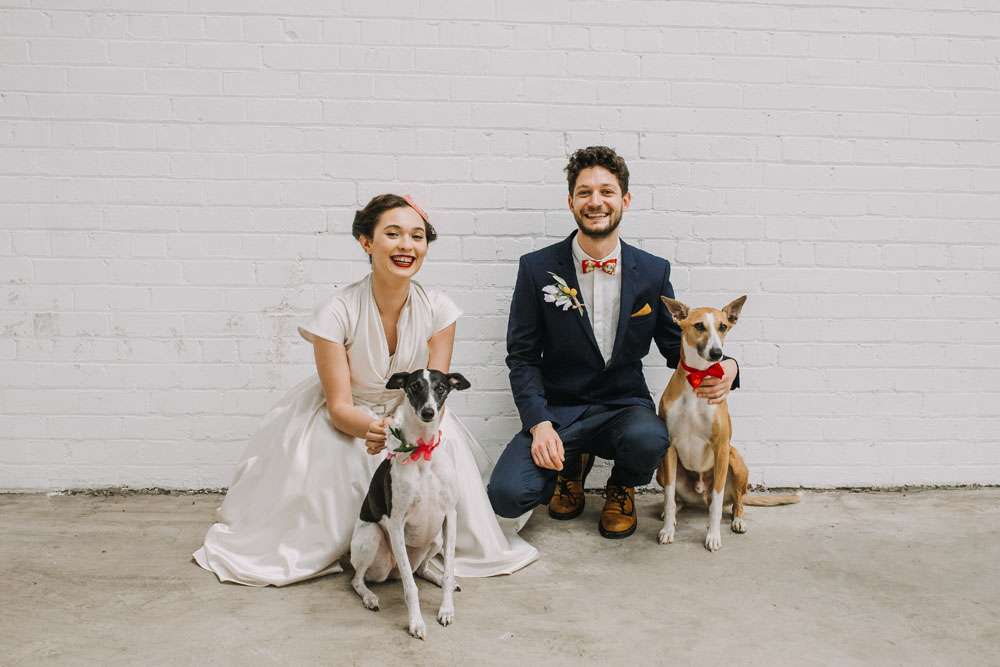 Yes you read that right, I really am publishing a wedding shoot with dogs as the stars today. Why not hey!? Not only are there real life dog models but their human counterparts are rocking all manner of puppy themed clobber and the table is covered in doggie plates, kitsch ornaments and the stationery is all puppy themed. I approve!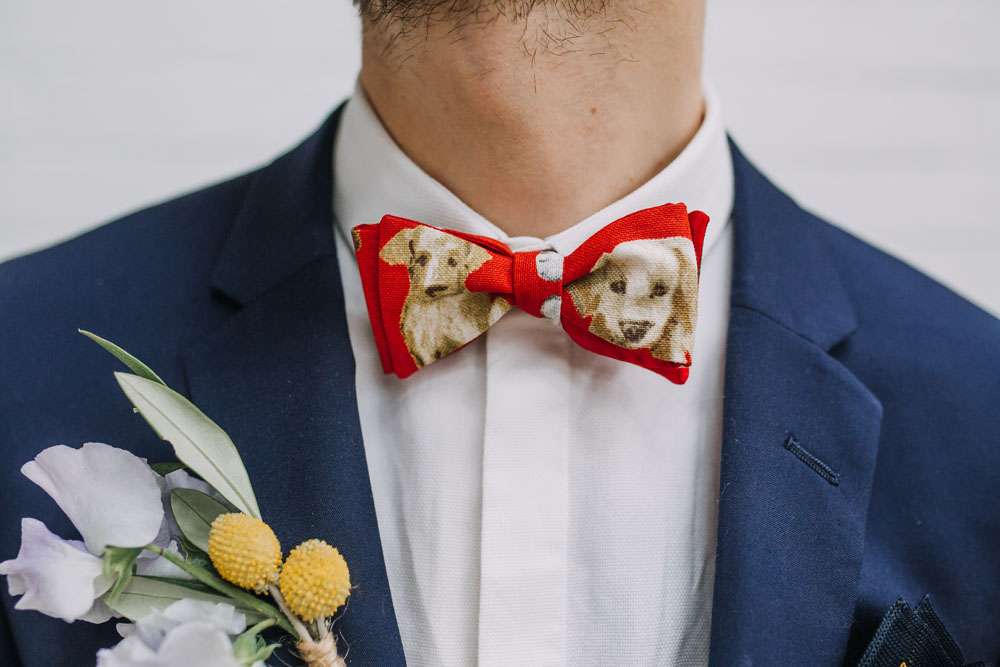 "The inspiration for this shoot was pretty simple", explained photographer Ellie Grace, "DOGS! I am a crazy dog lady and I know that if I got married, I would want as much inclusion of dogs as possible. For this shoot I decided that instead of going down a colour theme or specific style, I just thought, dogs and lots of dogs!"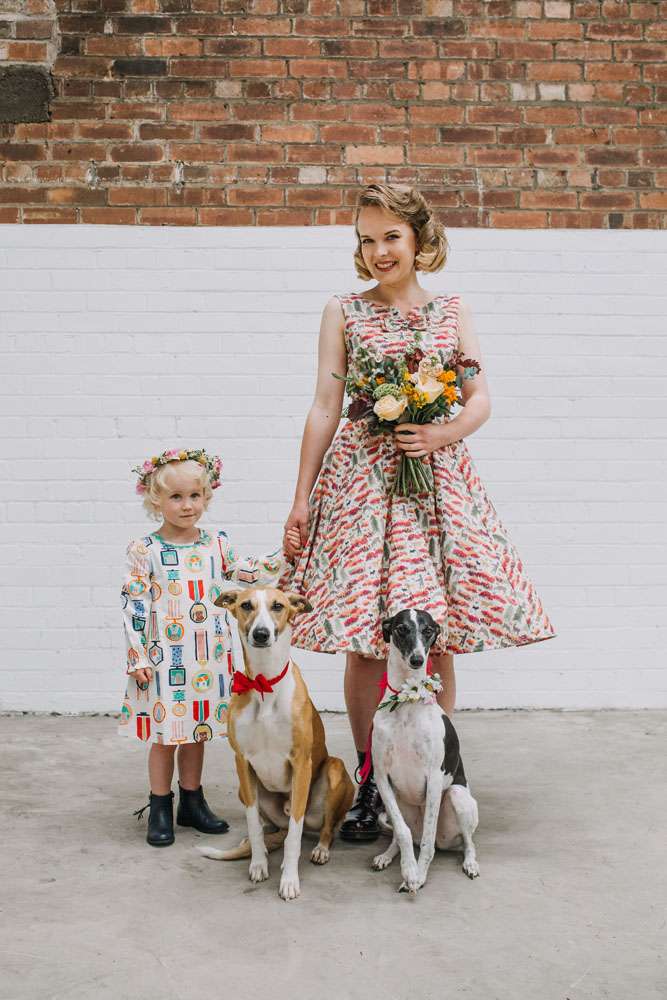 "I got in contact with a few suppliers I know and love the work of and basically just gave them that one word, dogs! I think you'll agree that all the suppliers have done an incredible job. For a wedding you could either take inspiration from every single aspect of this shoot, or you could just pick out one or two bits that you particularly enjoy and use those within your wedding. It's amazing how perfectly everything came together, about three weeks before the shoot I realised it was going down a 50s kitsch route and pulled all the decorations together around that theme, and then the dog themed shoot was born!"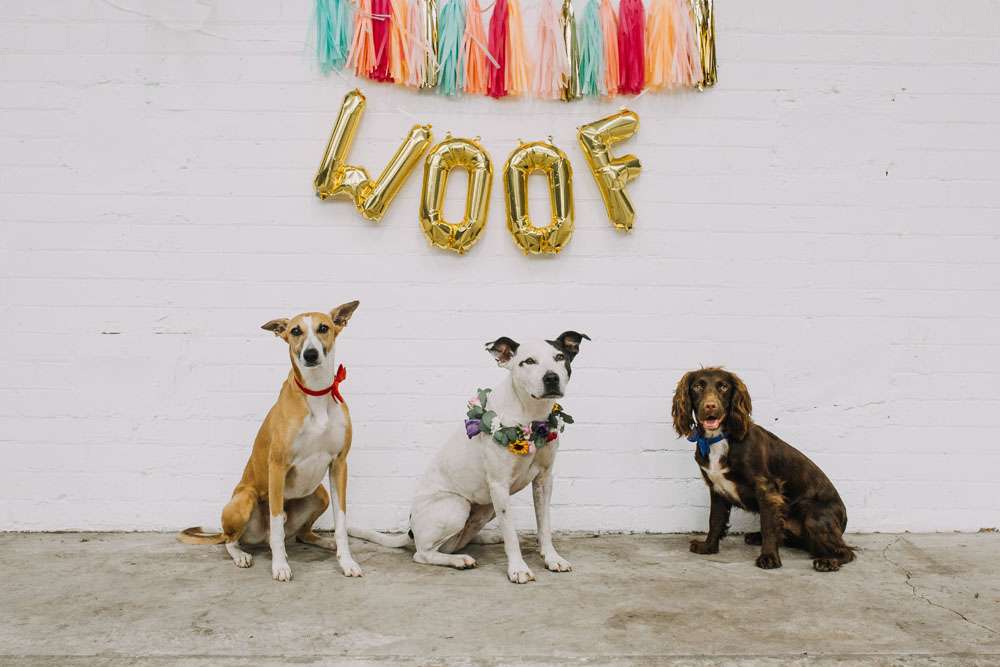 "They say don't work with kids and animals, I did both and it worked a treat! Obviously the best part about this shoot was the fact that there were four dogs roaming around a warehouse having the best time, but really I think the best part was that so many amazing suppliers all came together and created a shoot that not only looks wonderful, but is a great hub of inspiration."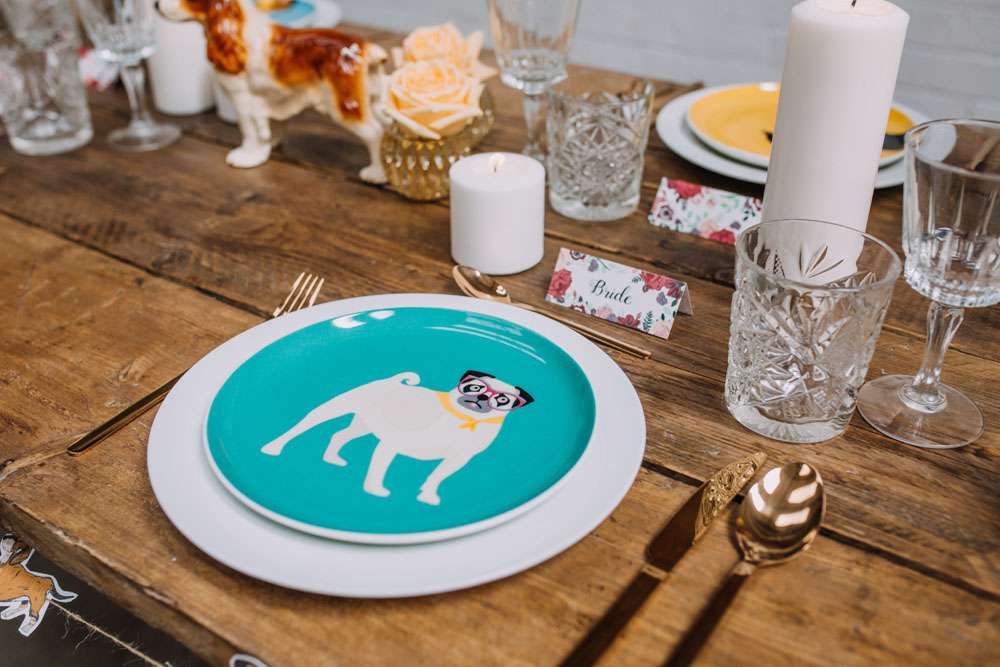 Alright, admit it, who now wanted a dog themed wedding?