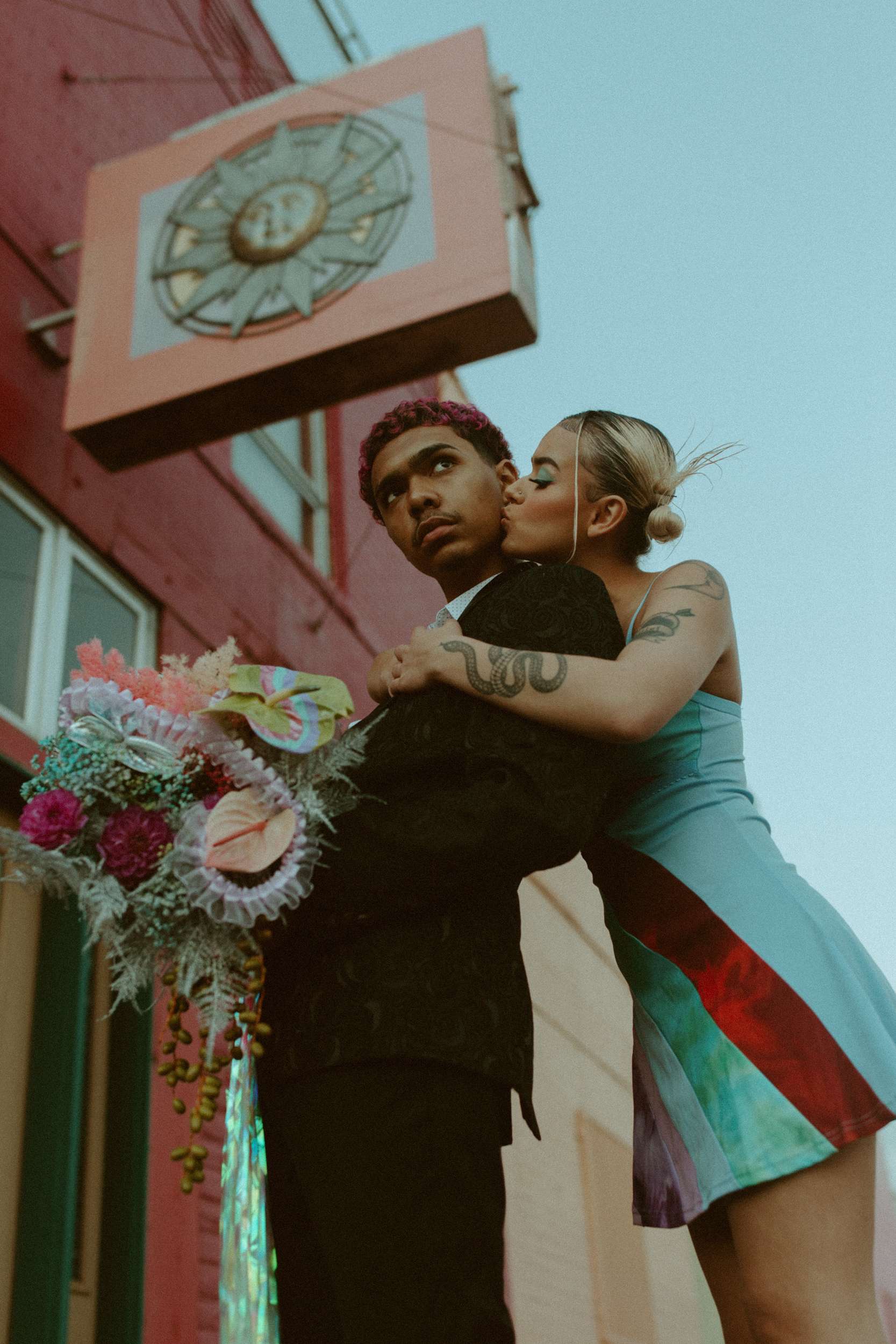 Y2K may have been 23 years ago, but the style of the late 90s and early noughties is making a comeback. Think slicked back hair with those essential skinny face-framing strands, bold eyeshadow and frosted tips.
Throwing it back to Y2K with a styled shoot, Jessika Christine Photography was inspired by the vibe of the hair and make-up that's regaining popularity. She told us, "I always thought the 90s hair/make-up and vibes was ridiculous when I was a kid, but as I grew up I loved it more and more."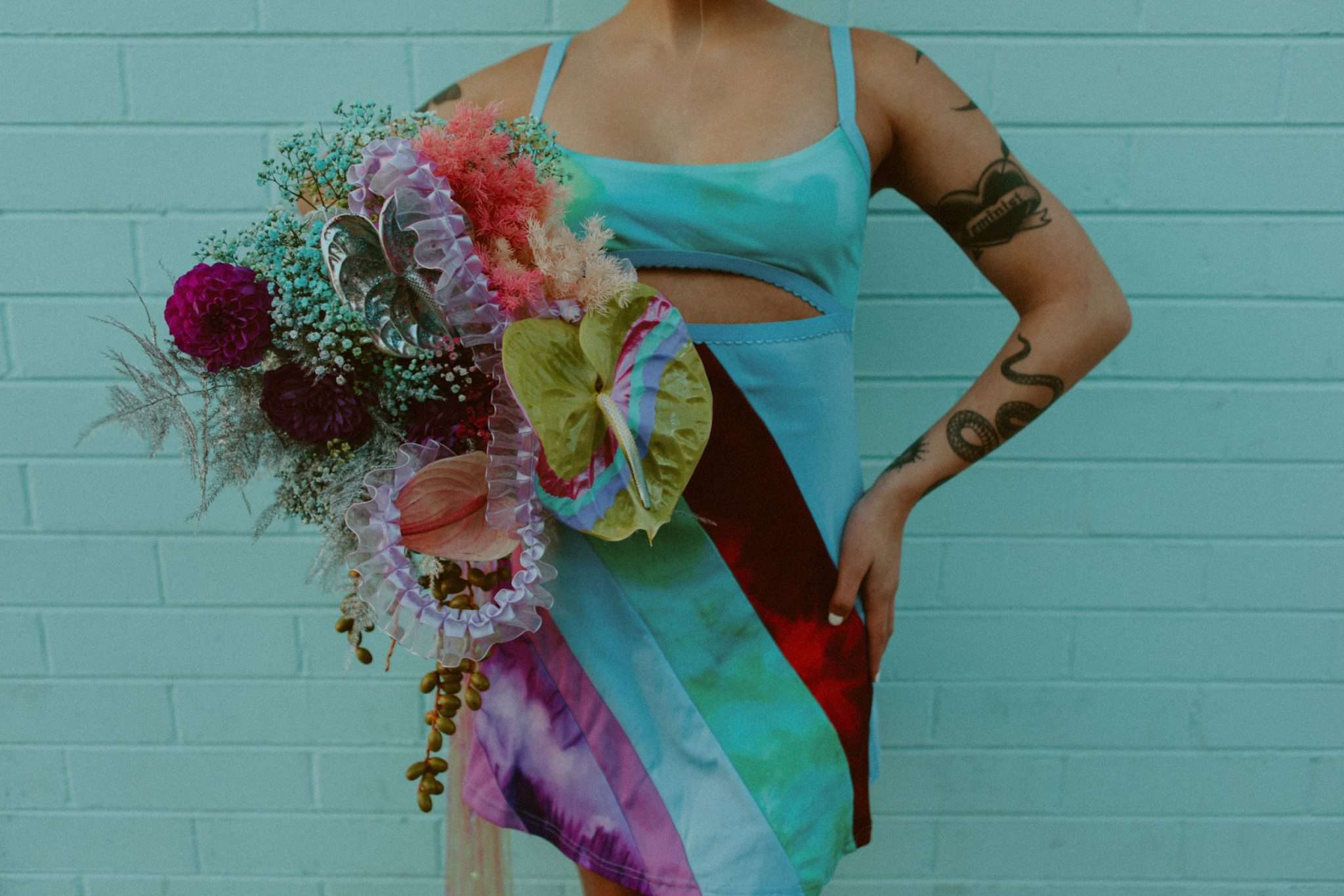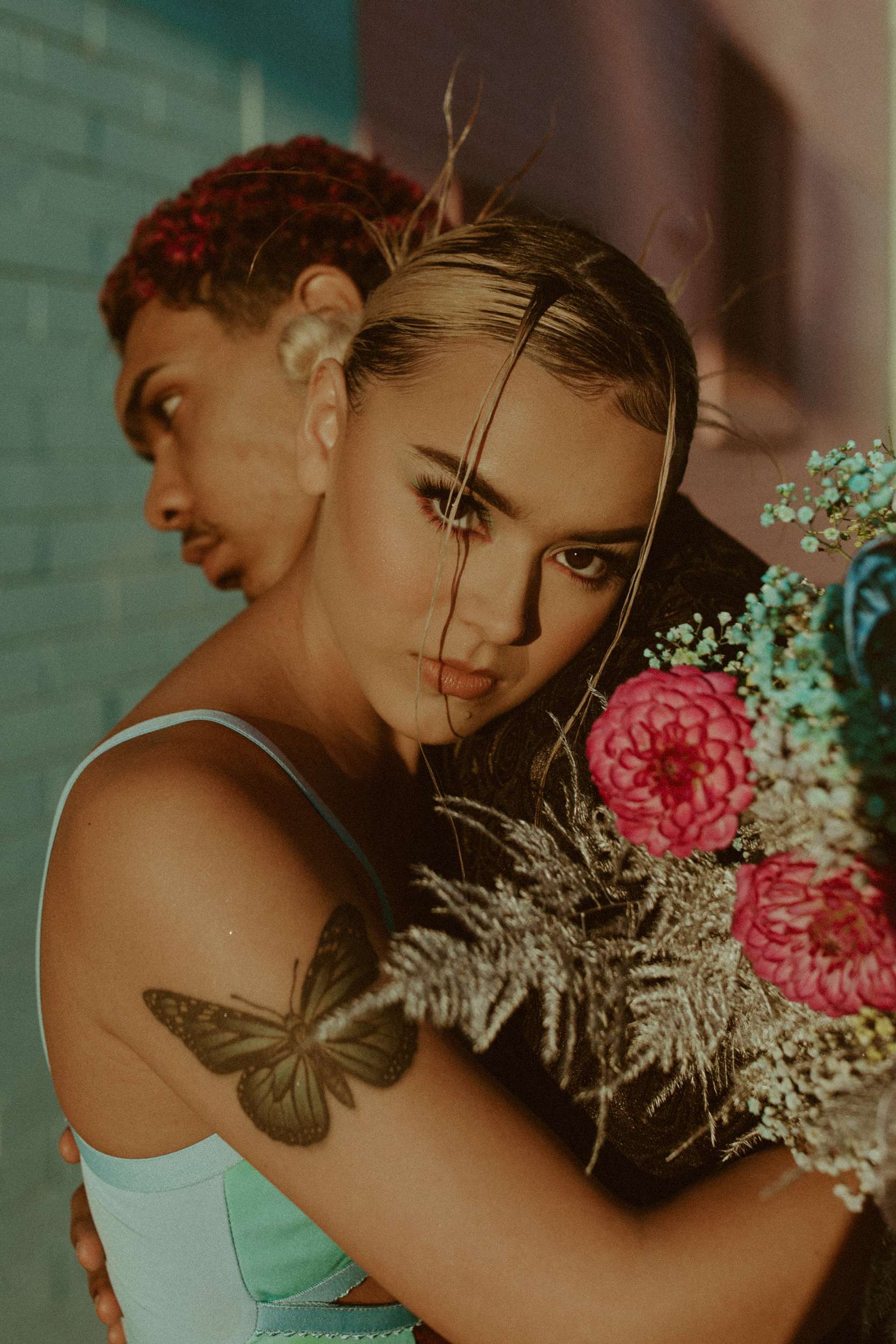 Wanting to capture the trend in a styled wedding shoot, Jessika created the image of a fun-loving young couple, complete with glitterball adorned cake and sparkly streamers for good measure.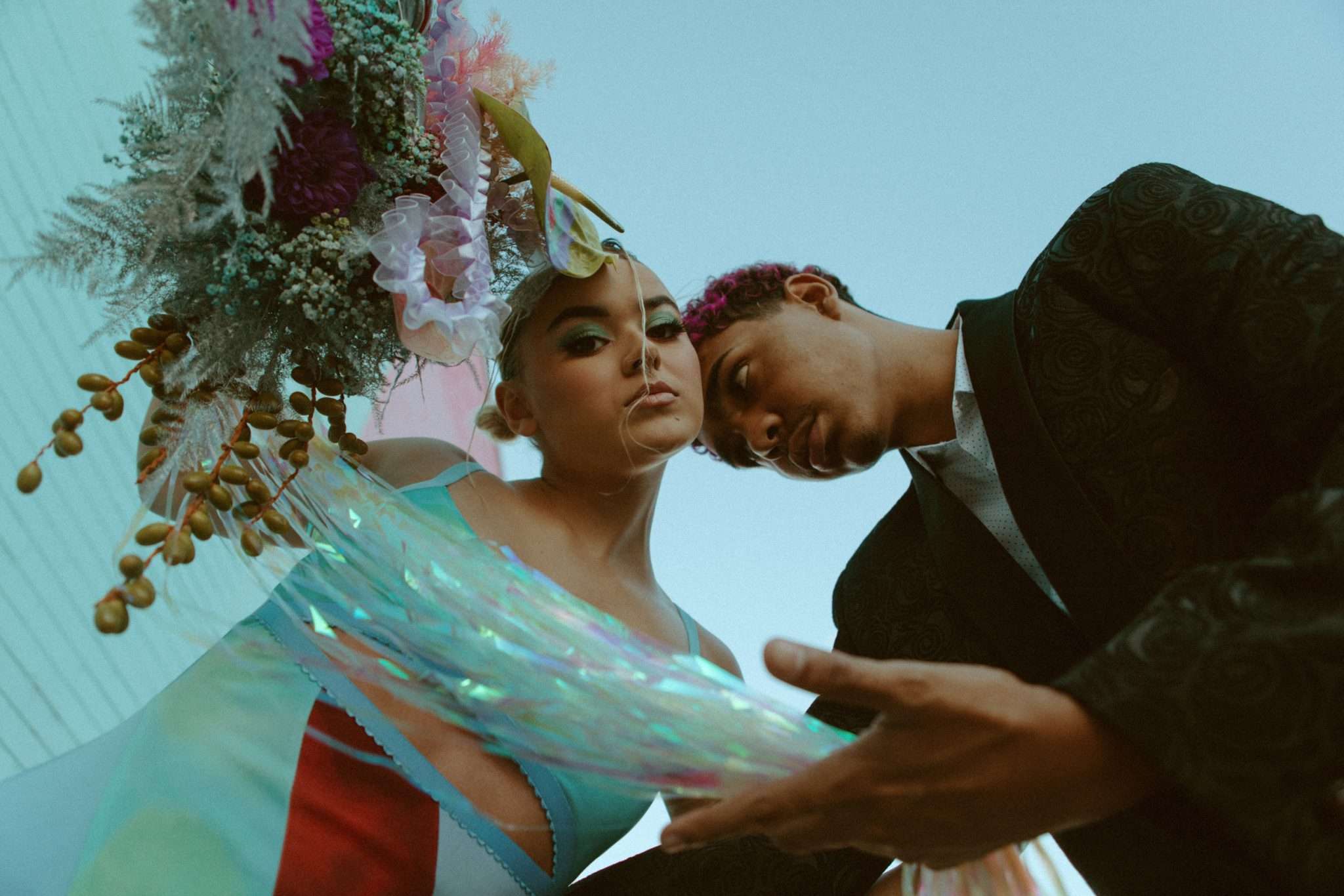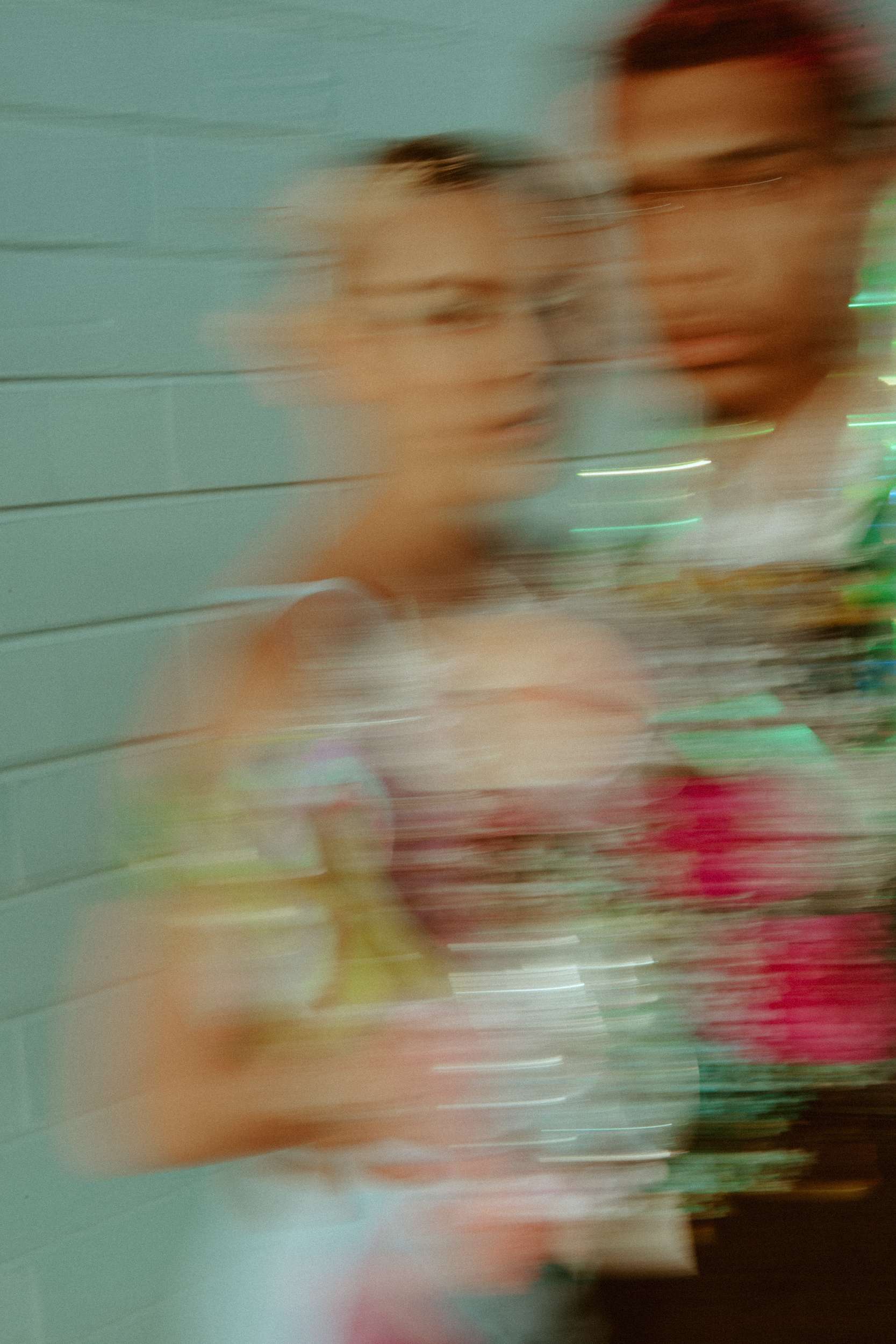 Choosing a dress was easy – opting for a replica of a dress from the 2004 romantic comedy movie 13 Going on 30. "How could we not?!" Jessika explained. The colours of the dress set the tone for the shoot, with tie-dye keeping the retro vibes. Bold blue eyeshadow and a contrasting eyeliner bring the year 2000 screaming back, with bright florals and kitsch heart-shaped cake in the same shades.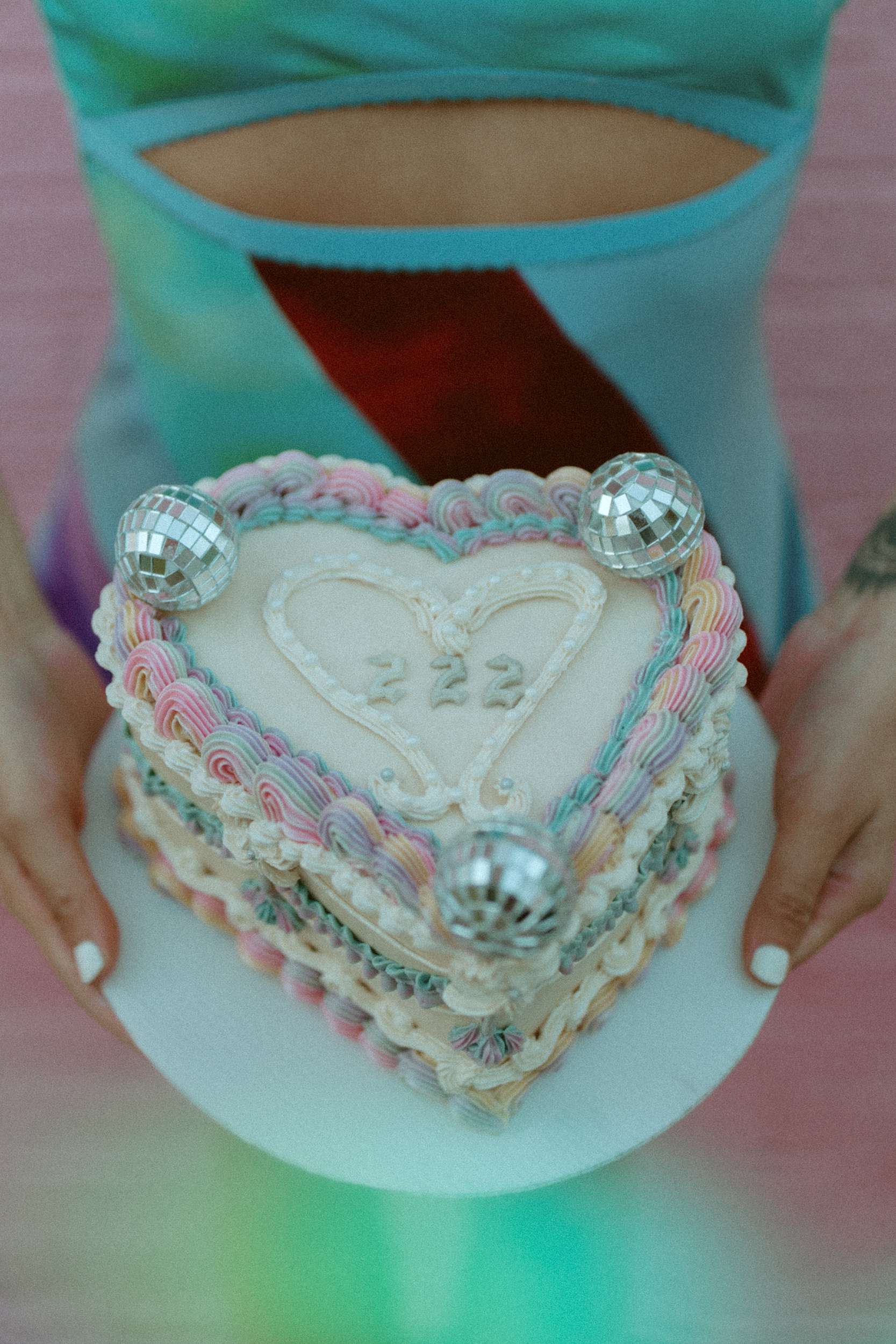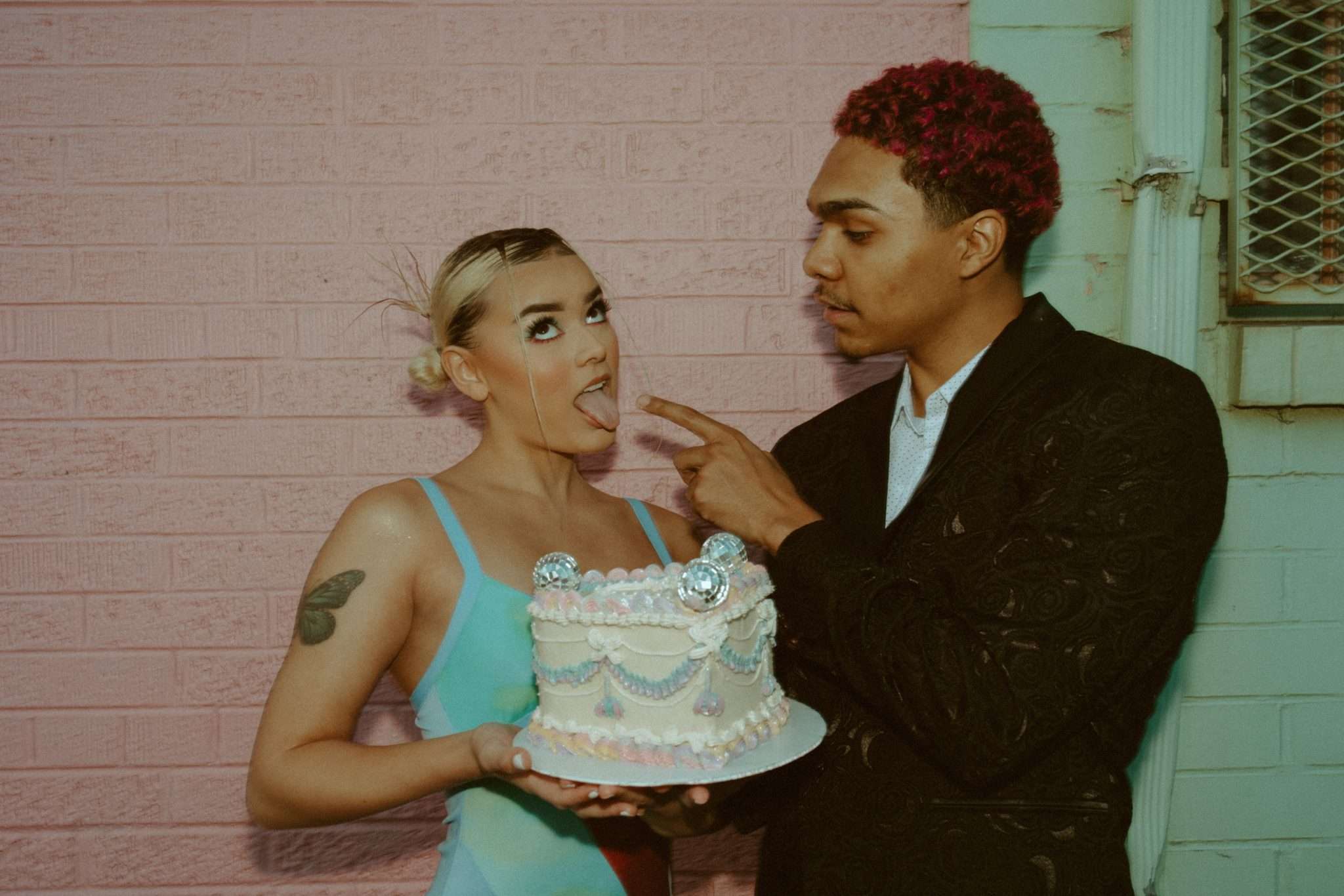 With S Club 7, Steps and the Spice Girls all making a comeback, it seems only natural that the trends and fashion of the 90s and 00s returns too. The question is will we see a resurgence of noughties wedding trends? Strapless dresses, cupcake towers and super bright florals all have their place in your wedding if you love them! So, grab your glitterball deely-boppers, wide leg jeans and cut out tops and embrace all that Y2K brought us!