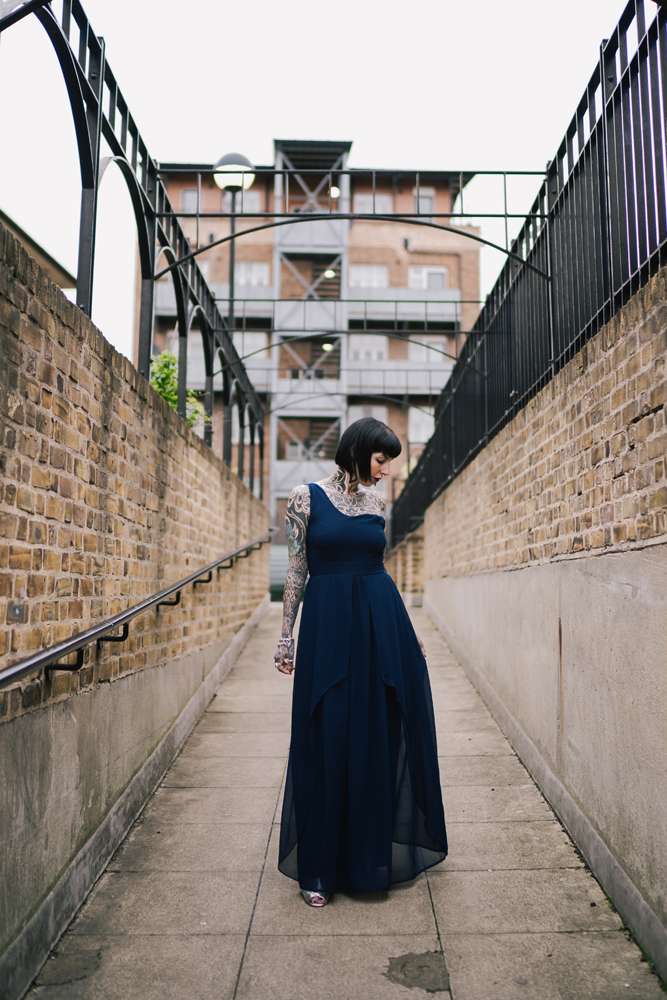 This week was the grand reveal of the Rock n Roll Bride x Little Mistress bridal collection and WOW! Thank you for all your excitement and orders! We have been BLOWN away by the feedback. I cannot wait to see how you style the gowns for your wedding day! You may have noticed as you looked thorough the collection that there are also five bridesmaid dresses available too and today, I wanted to showcase these for you. After all, it's all well and good you feeling like a fierce mama on your wedding day, but your best babes have to as well!
The thing I LOVE about this collection is just how wearable every single dress is. The dresses are flattering for lots of different body shapes and sizes and there's a variety of styles and lengths to (hopefully!) keep even the pickiest 'maid happy. Instead of restrictive zips and tight-fitting tops, we've opted for more floaty, comfortable styles, with many of the dresses having a stretchy smock back meaning there's a lot more give in the size range. PLUS, it makes the dresses super, duper comfortable to wear.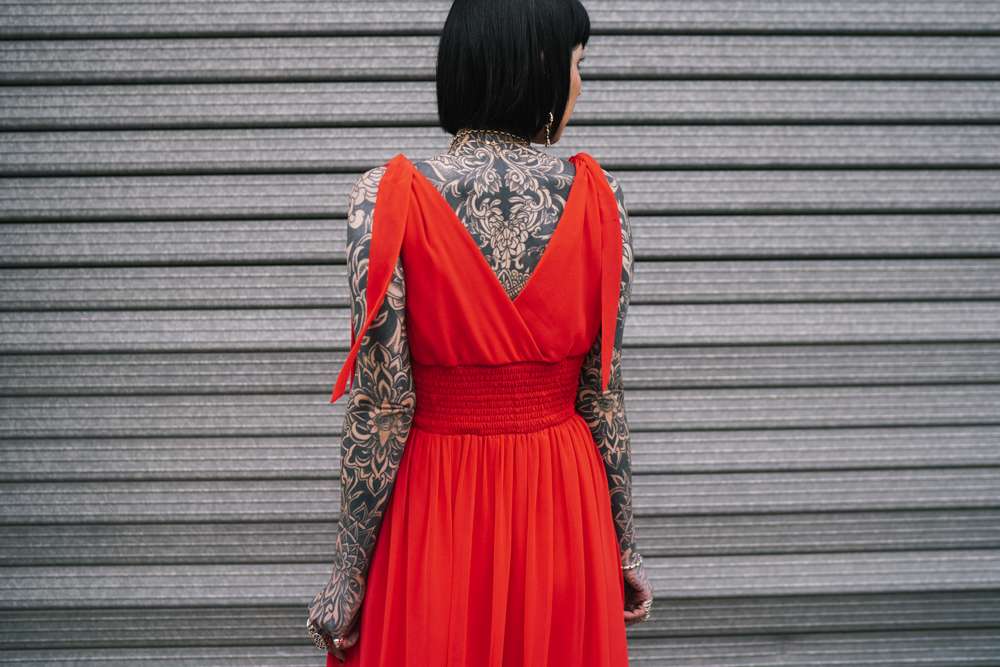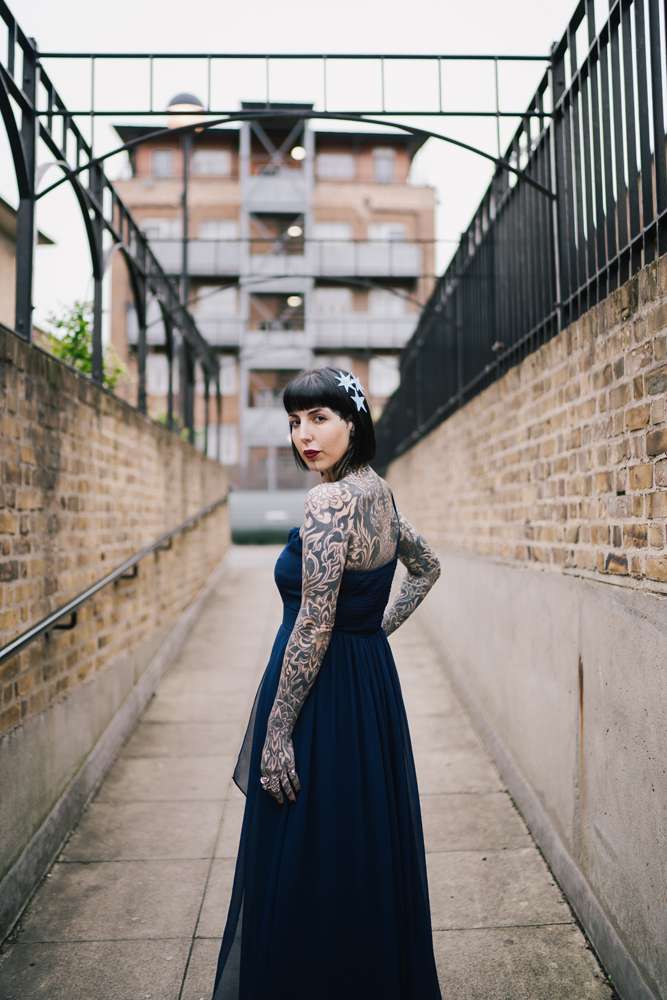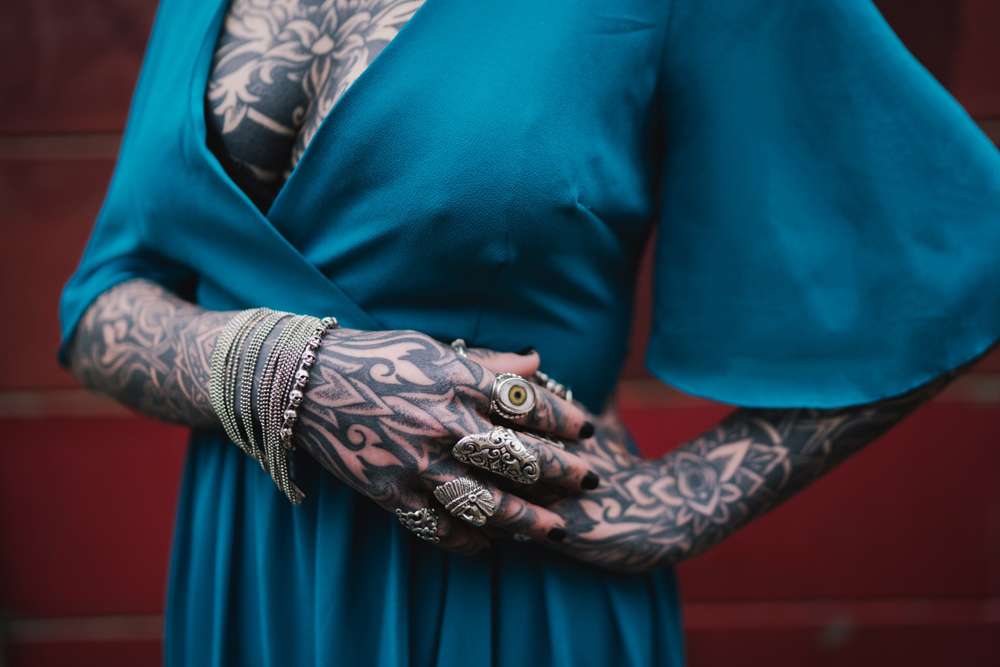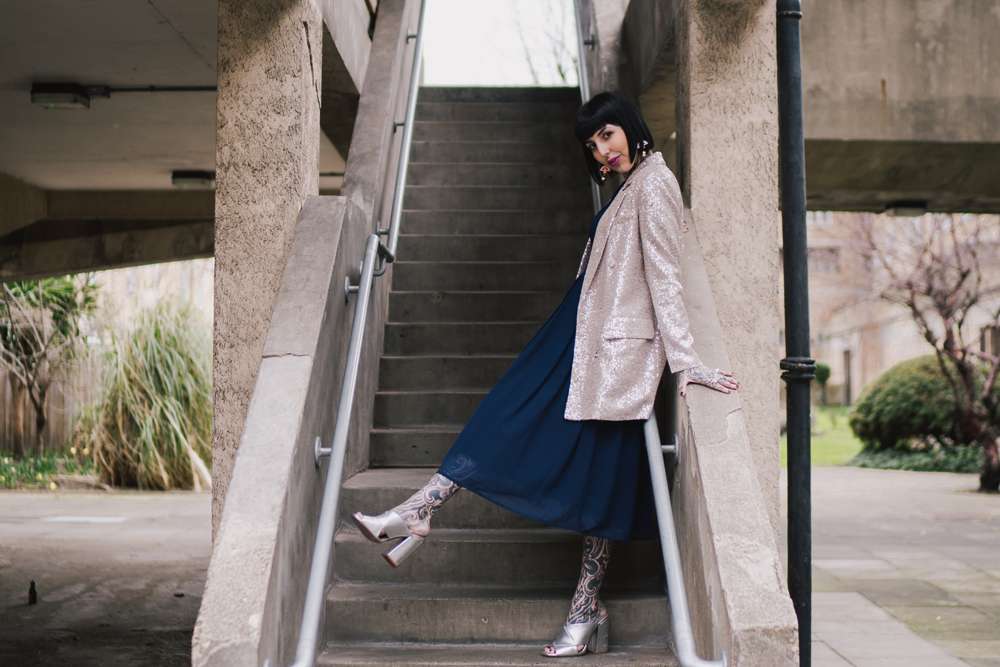 Mix and match is the name of the game here, after all, it's unlikely that everyone will have the same tastes, body shapes or colour preferences. We wanted to be able to offer a range of bridesmaid dresses, in a coordinating colour palette, that would all work together. We are launching with three colour options. Each dress comes in either jewel blue (which is a beautifully bright green/ blue colour), navy or fiery coral (a stunning orange-based red) and we will be adding more colours soon so do let me know if there's any others you really want to see!
These dresses are lovingly and ethically created in India and each dress is available from a UK size 8-20!
Iris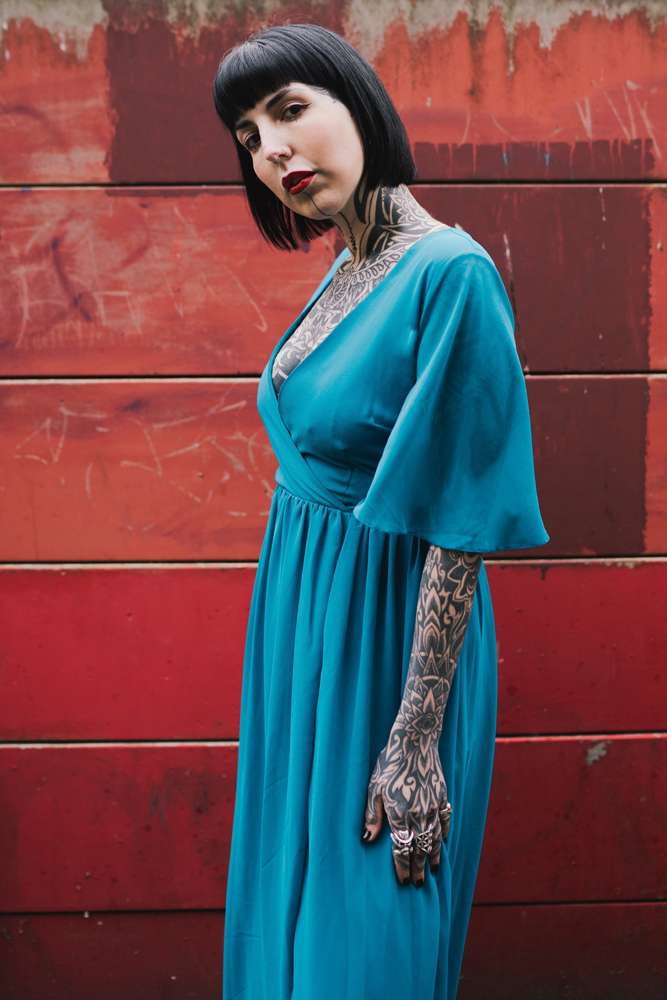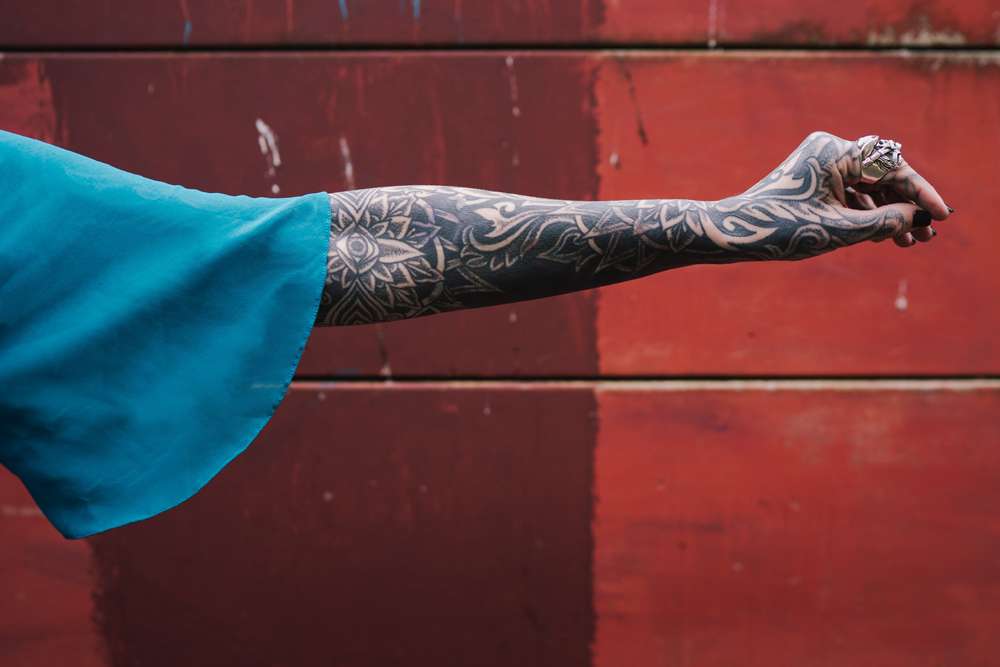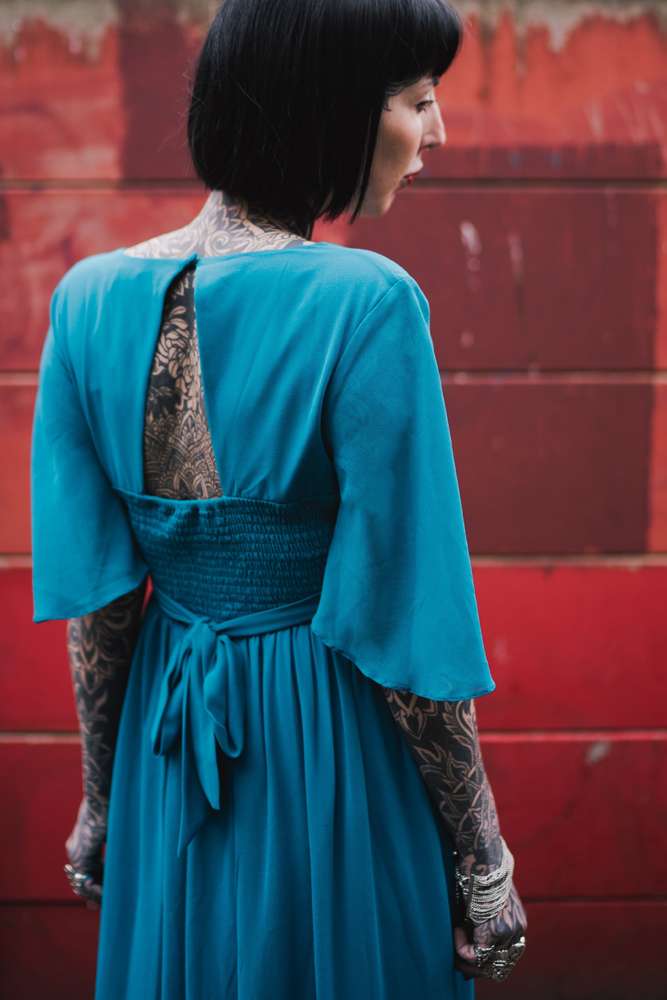 This vibrant chiffon dress has short, floaty angel sleeves and mock wrap v-neckline. The dress has a tie-waist, a gently draped floor-length hem and a split front. There is a keyhole button fastening and stretchy smock back mean it's super comfortable to wear. Add a leather jacket to Rock n Roll this baby up!
Available in blue jewel, navy or fiery coral for £65.
Isla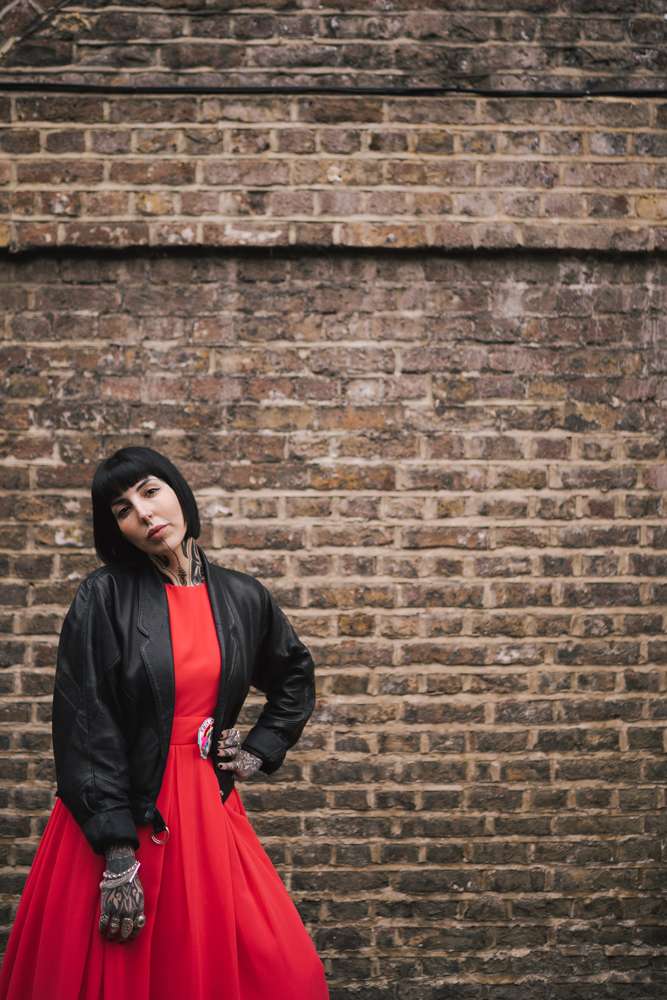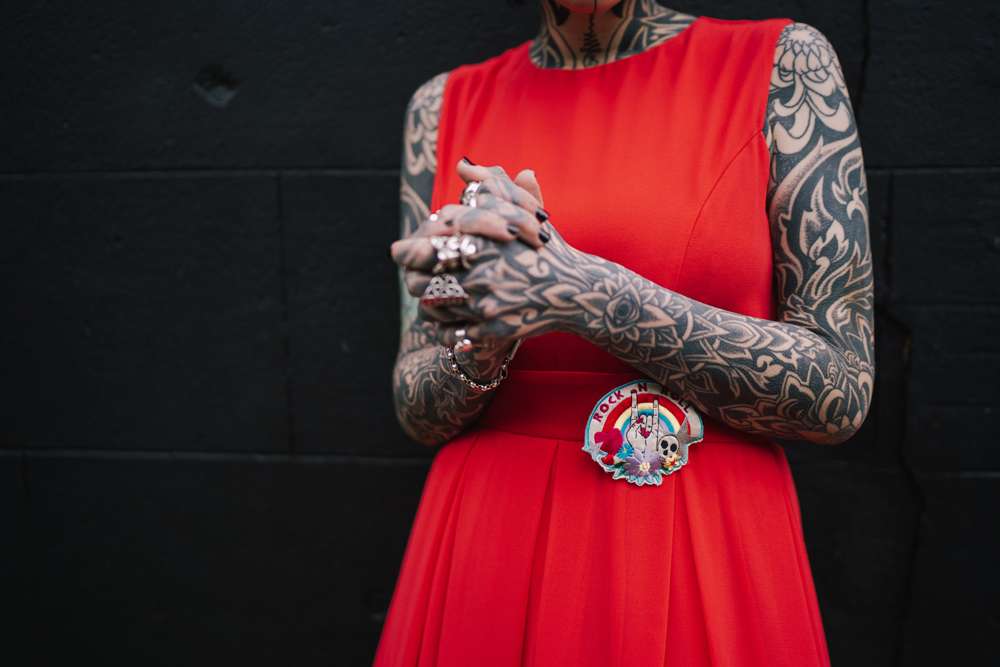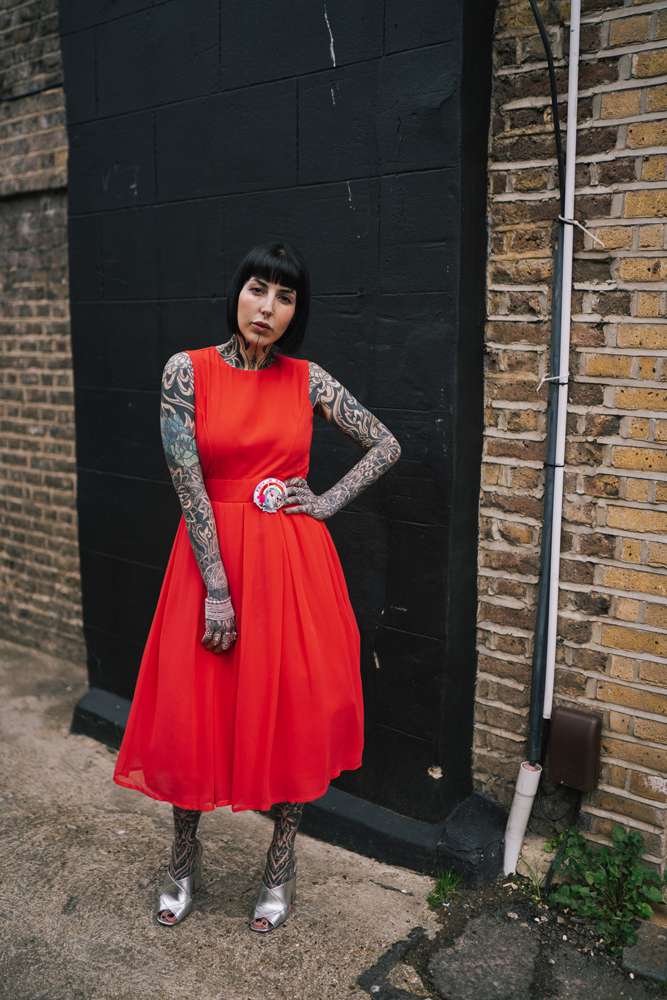 This is a sleeveless fit and flare style chiffon dress is perfect for a retro, 50s style wedding. There's a fitted at the waist with a removable flower brooch, a flared calf-length hem and under skirt flounce for extra volume. Funk it up with a colourful petticoat, a statement belt or some funky AF shoes!
Available in blue jewel, navy or fiery coral for £65.
Libra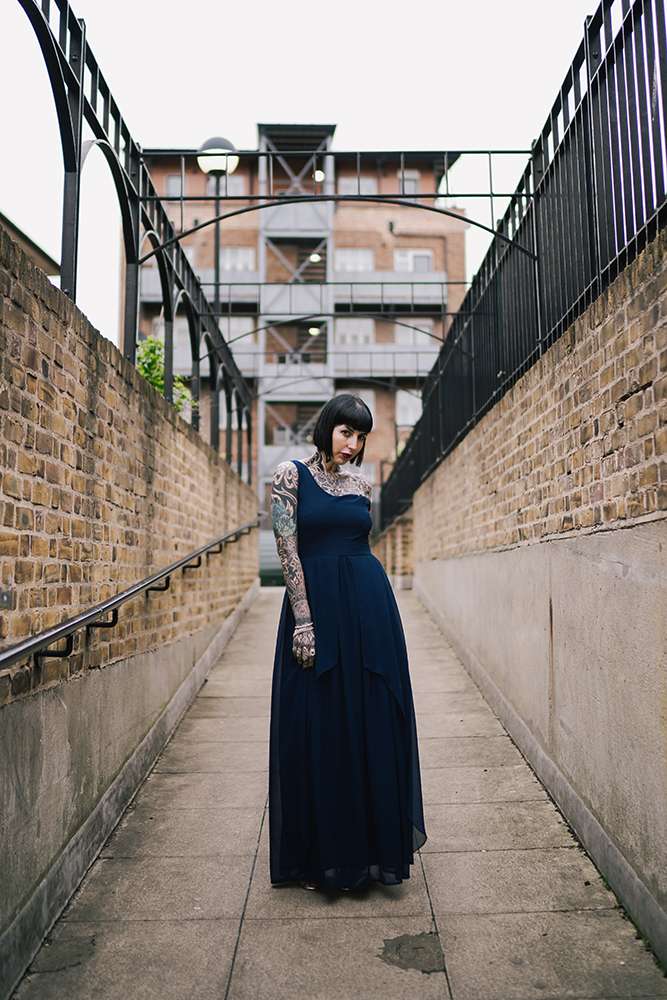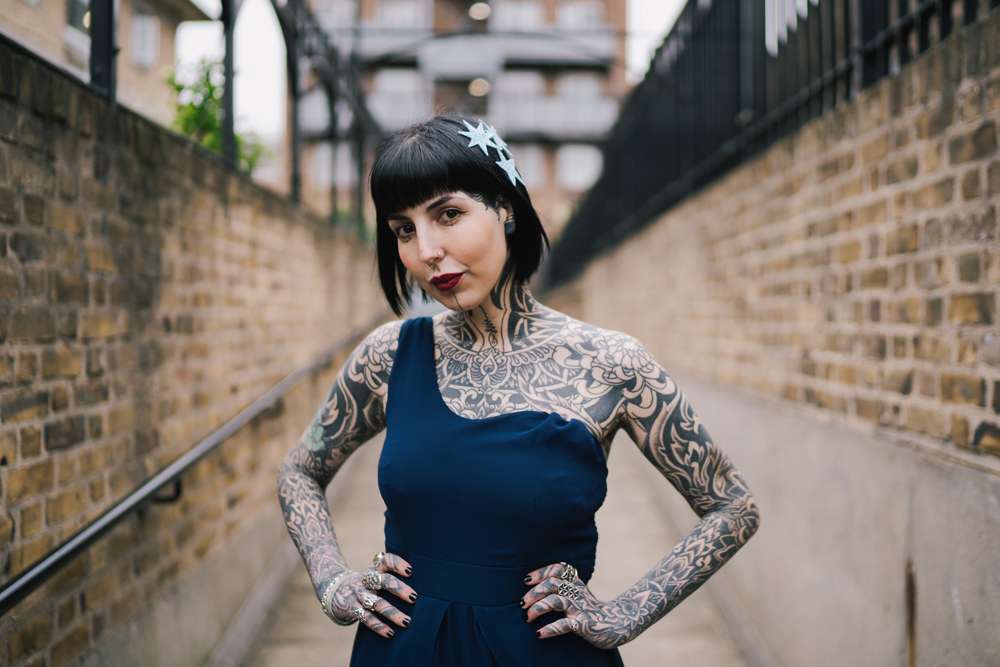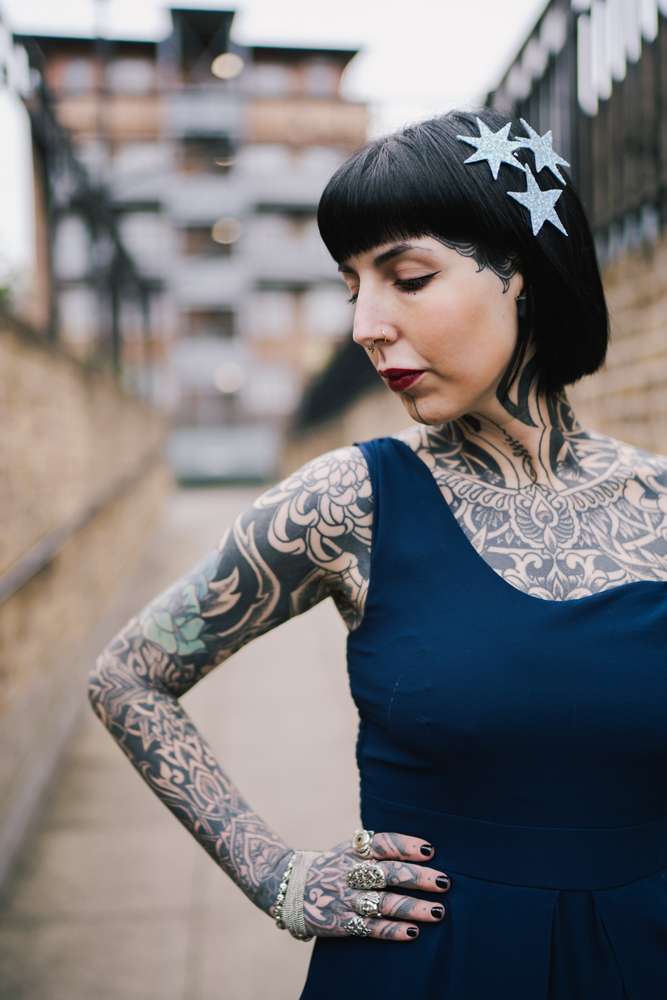 This is for the bridesmaid who loves to stand out from the crowd! This one-shoulder design is made of chiffon and includes a fitted bodice, gently draped frill front and floor-length hem. There is a side-zip fastening and stretchy smock back meaning it's super comfortable to wear.
Available in blue jewel, navy or fiery coral for £70.
Cameo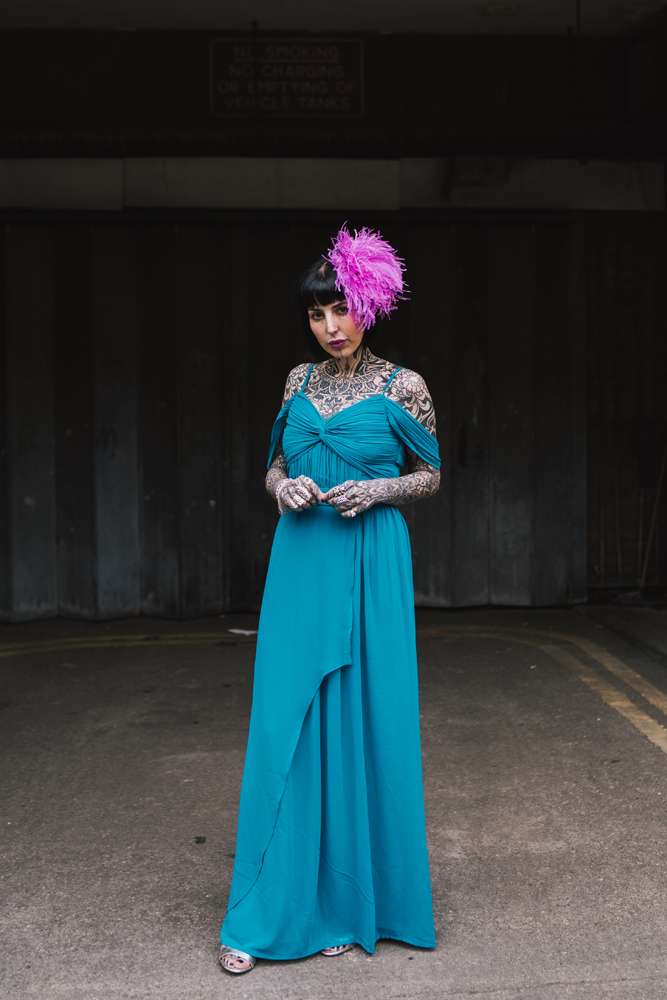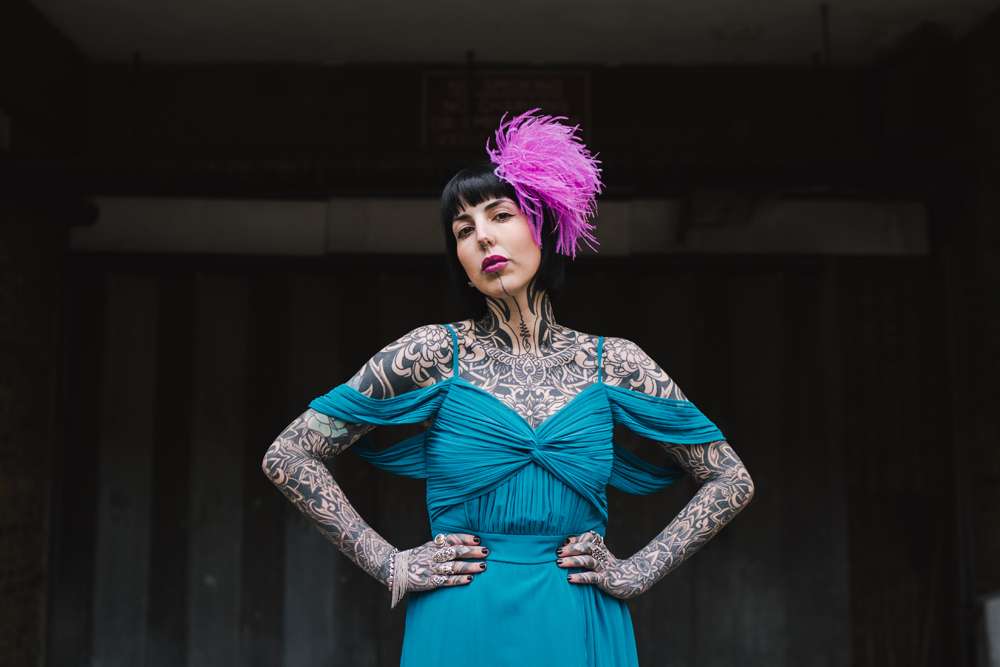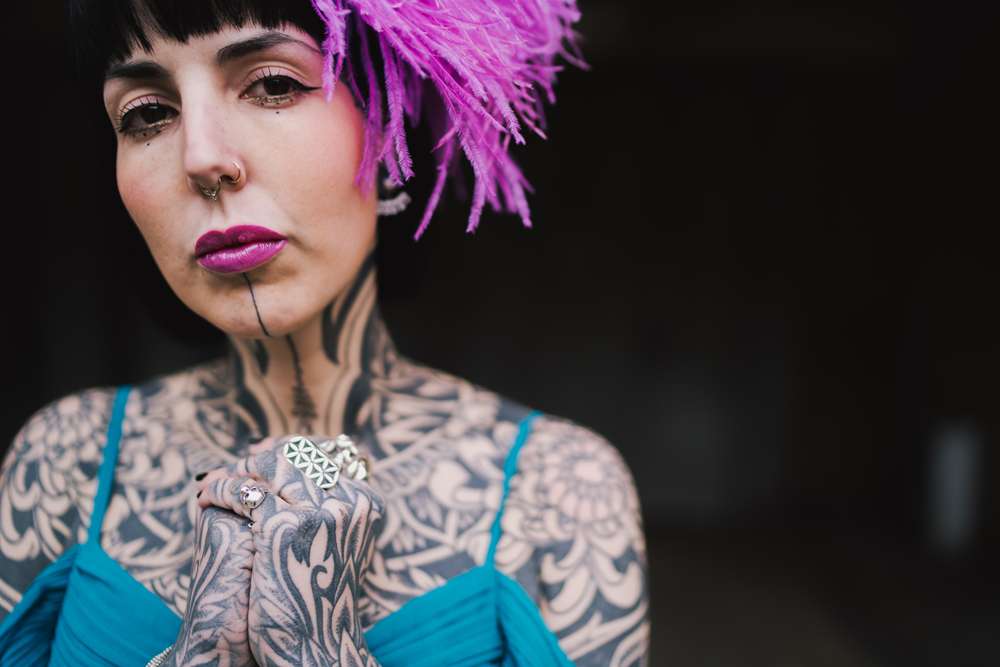 The Cameo dress is a full-length chiffon gown with a knot-front bodice and grecian shoulder detail. The plunge bandeau neckline is daring yet doesn't give too much away (!) and there's a gently draped frill front. The stretchy smock back makes this one of the most flattering and comfortable dresses, whatever shape or size your babes may be!
Available in blue jewel, navy or fiery coral for £75.
Aries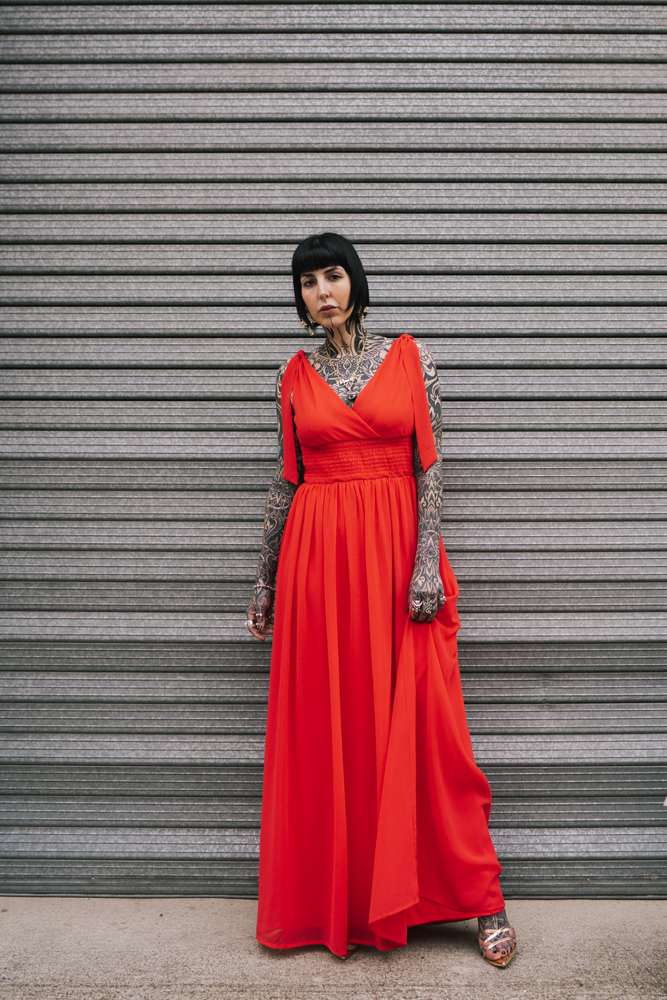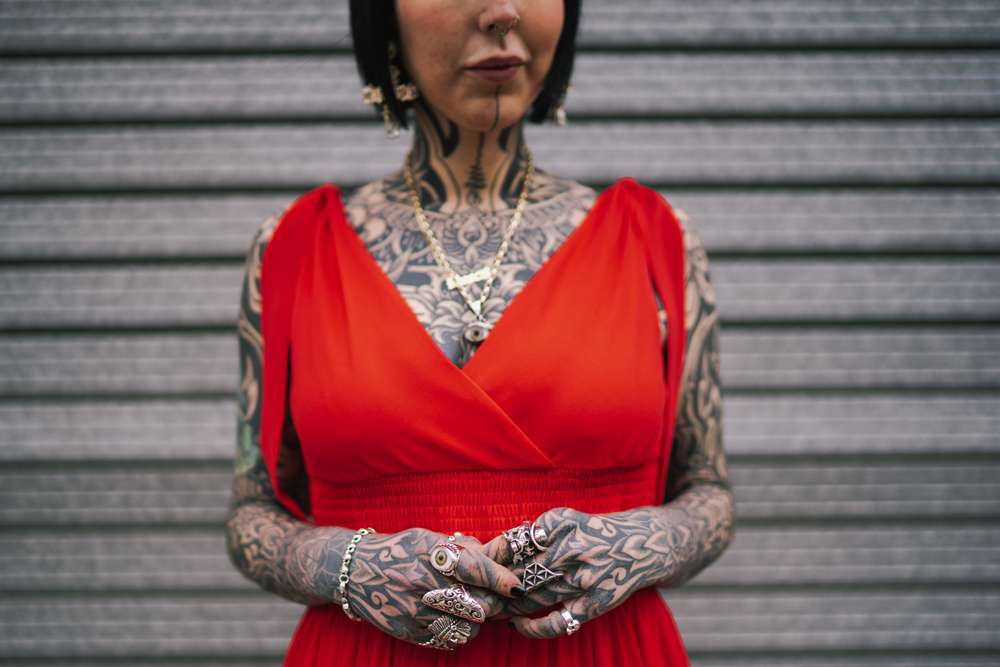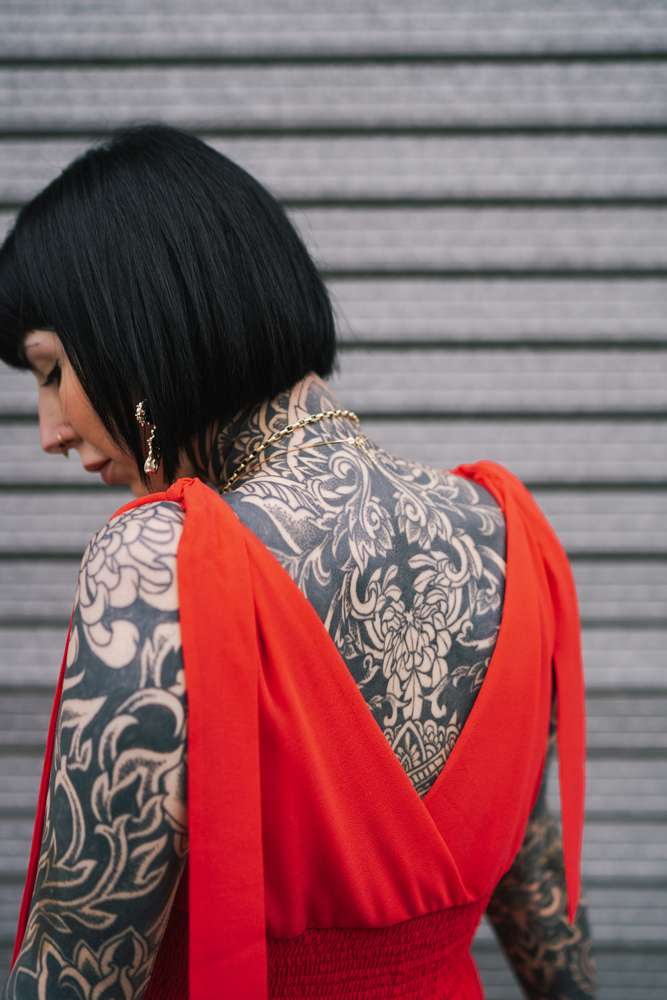 This empire waist dress comes in a vibrant chiffon with tie straps, a front and back plunge neckline and shirred waistband. This is the dress I'd be choosing if I had lots of stunning tattoos to show off!
Available in blue jewel, navy or fiery coral for £68.
All of these the dresses are now available for pre-order at little-mistress.com and will begin shipping in early April. I hope you love them, I hope your girls love and them I'd love to know which one your favourite is!