Based in Mayfair, London but selling online, Ingle & Rhode are specialists in ethical jewellery, engagement rings and wedding rings. As a company they strongly support the ethical sourcing and production of all their pieces.
They say, "We are proud to have been pioneers of ethical engagement rings. We use only ethical diamonds, ethical gemstones, fairtrade gold and ethical platinum in our engagement rings, and our ethical policies mean that all of our jewellery is conflict-free and produced in a socially and environmentally responsible way.  Not only that but it is beautiful and bespoke. In addition to fairtrade & fairmined gold and platinum, we also offer the option of having our jewellery made using 100% recycled gold and platinum."
The Evening Standard have said of the company, "Now diamonds can be a girl's best friend without it tainting your conscience." Even Vogue has given them a glowing testimonial, "Combining unlimited bespoke possibilities with all the right ethical motivations, Ingle & Rhode is one of London's number one jewellery destinations" they say.
But what about the actual bling I hear you say? Here are some of my favourite Ingle & Rhode pieces…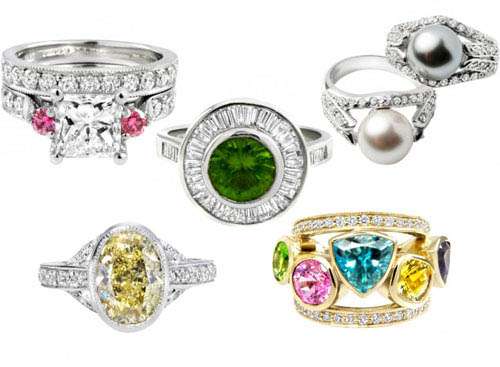 All engagement rings are custom made for each client. Prices start from under £1,000, but vary depending on the diamonds and gems you choose and the market price of gold or platinum.
For more information on Ingle & Rhode's ethical jewellery, be sure to check out their reviews today.