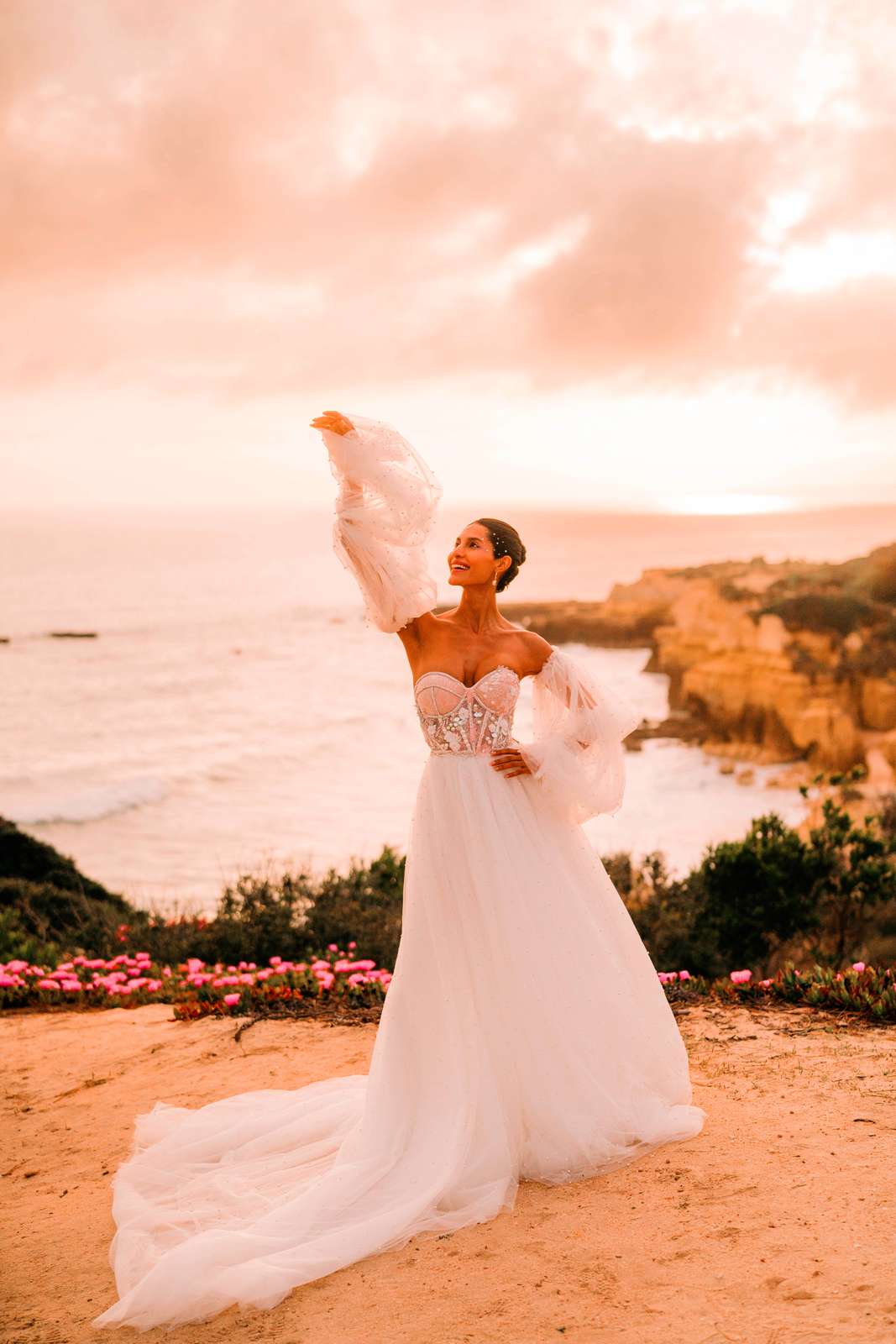 Perched on Southern Portugal's iconic cliffs, minutes away from Albufeira and walking distance from three incredible beaches, W Algarve is the latest and highly anticipated addition to W Hotels, part of Marriott Bonvoy's portfolio.
Our photo shoot team were commissioned to shoot a wedding and lifestyle editorial at the hotel and let me tell you, this was my the most incredible experience! It was such a fun (yet challenging!) adventure. Inspired by the style of the hotel itself, we were influenced by elements such as the locally made iridescent tiles which feature throughout the property, as well as the location's striking natural scenery and local Portuguese artisans. We didn't want to style the models in a way which would fight with the natural beauty of the hotel and region, we wanted to compliment it.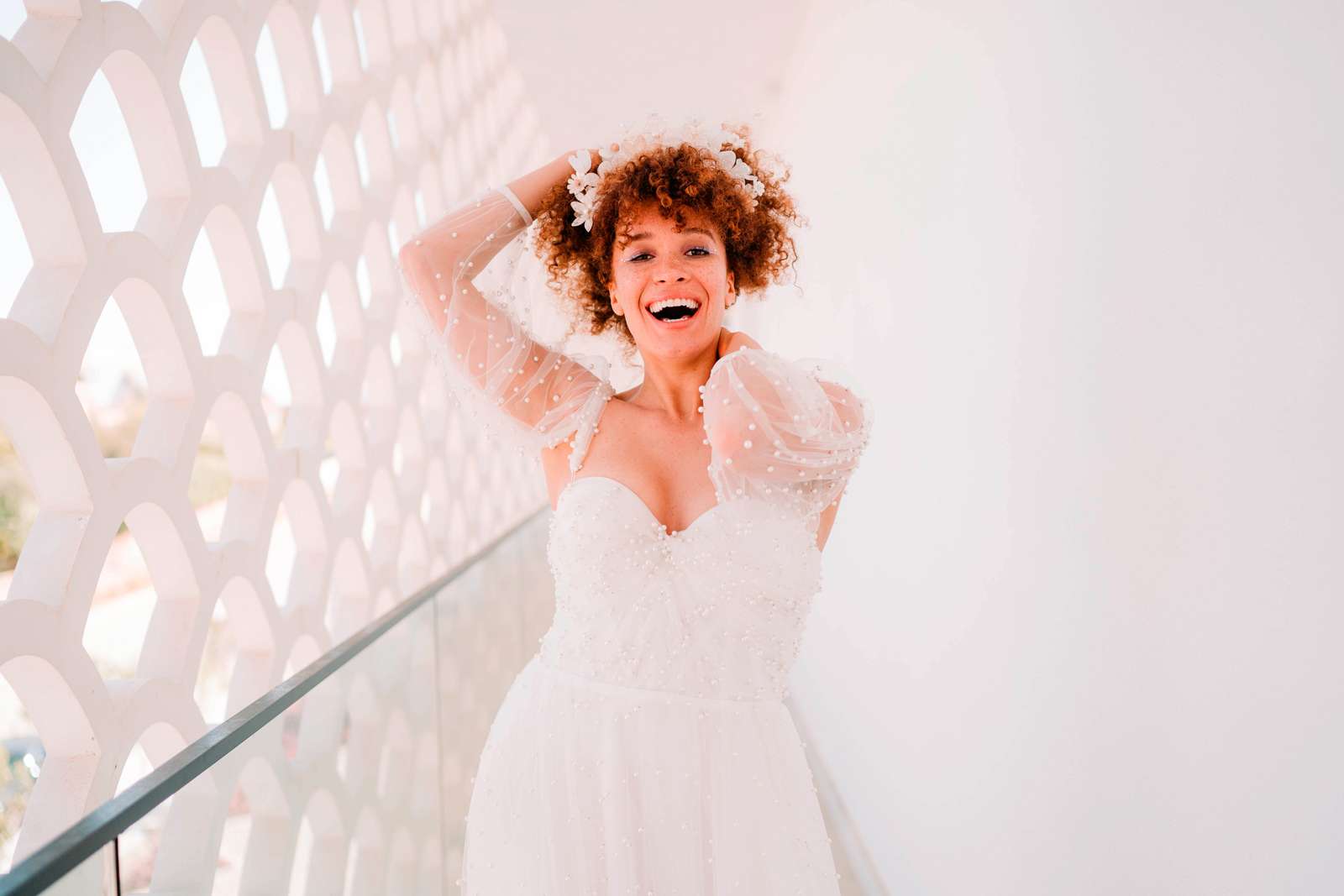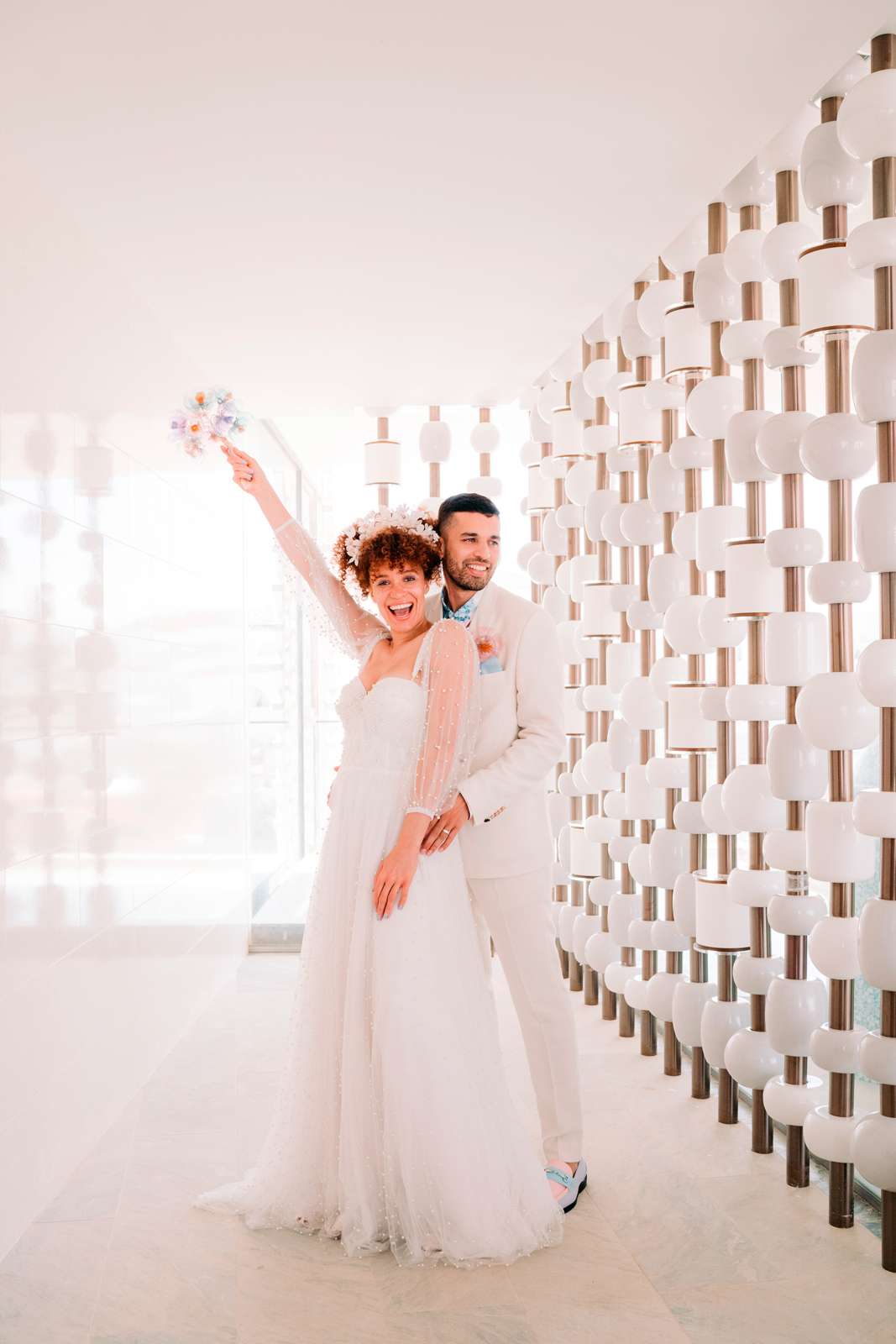 We hired five models, three from the UK and two locals, making this – by far – the biggest shoot we've ever done. It was such a GREAT experience and I'm totally manifesting more destination photos shoots in my future – just you try and stop me!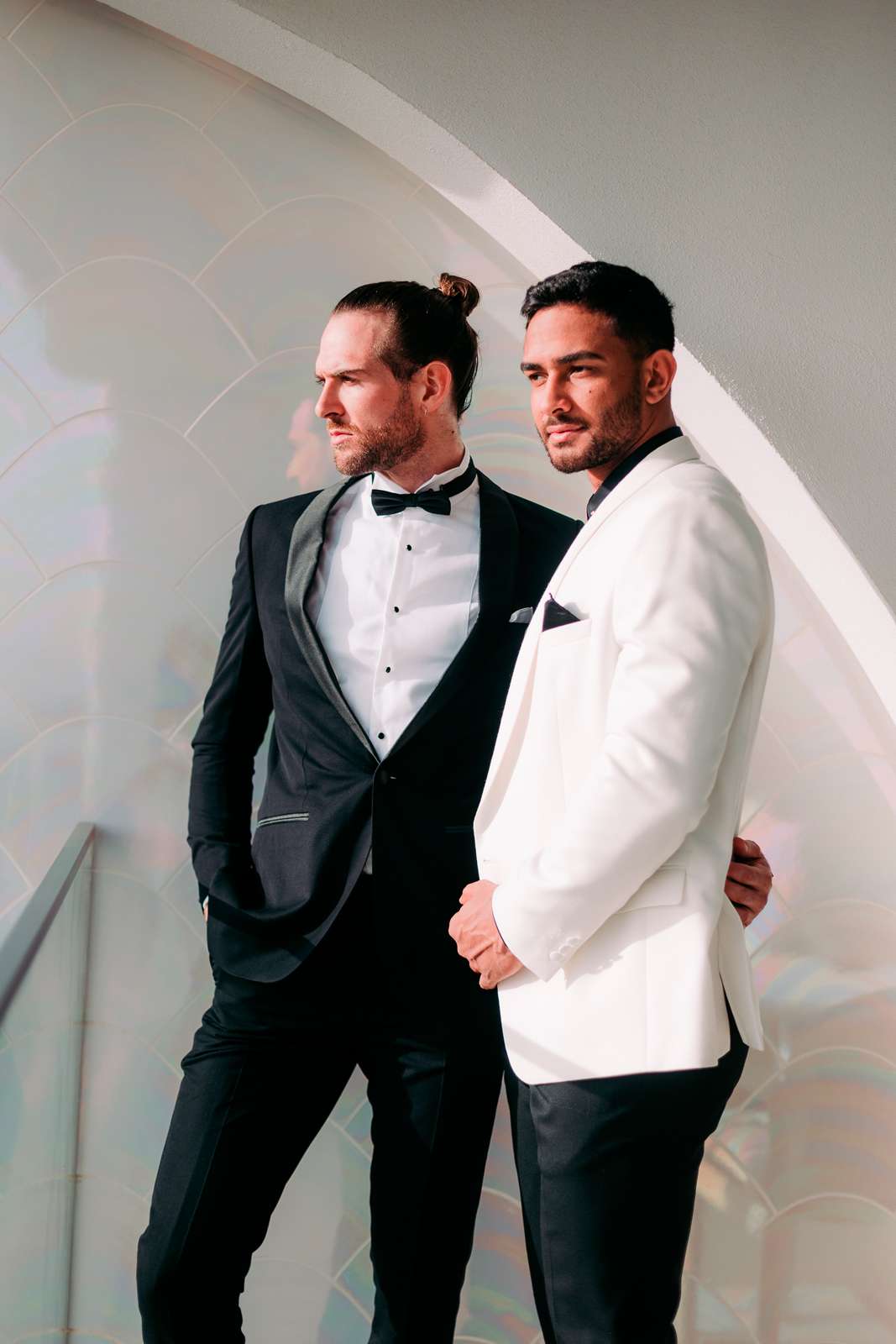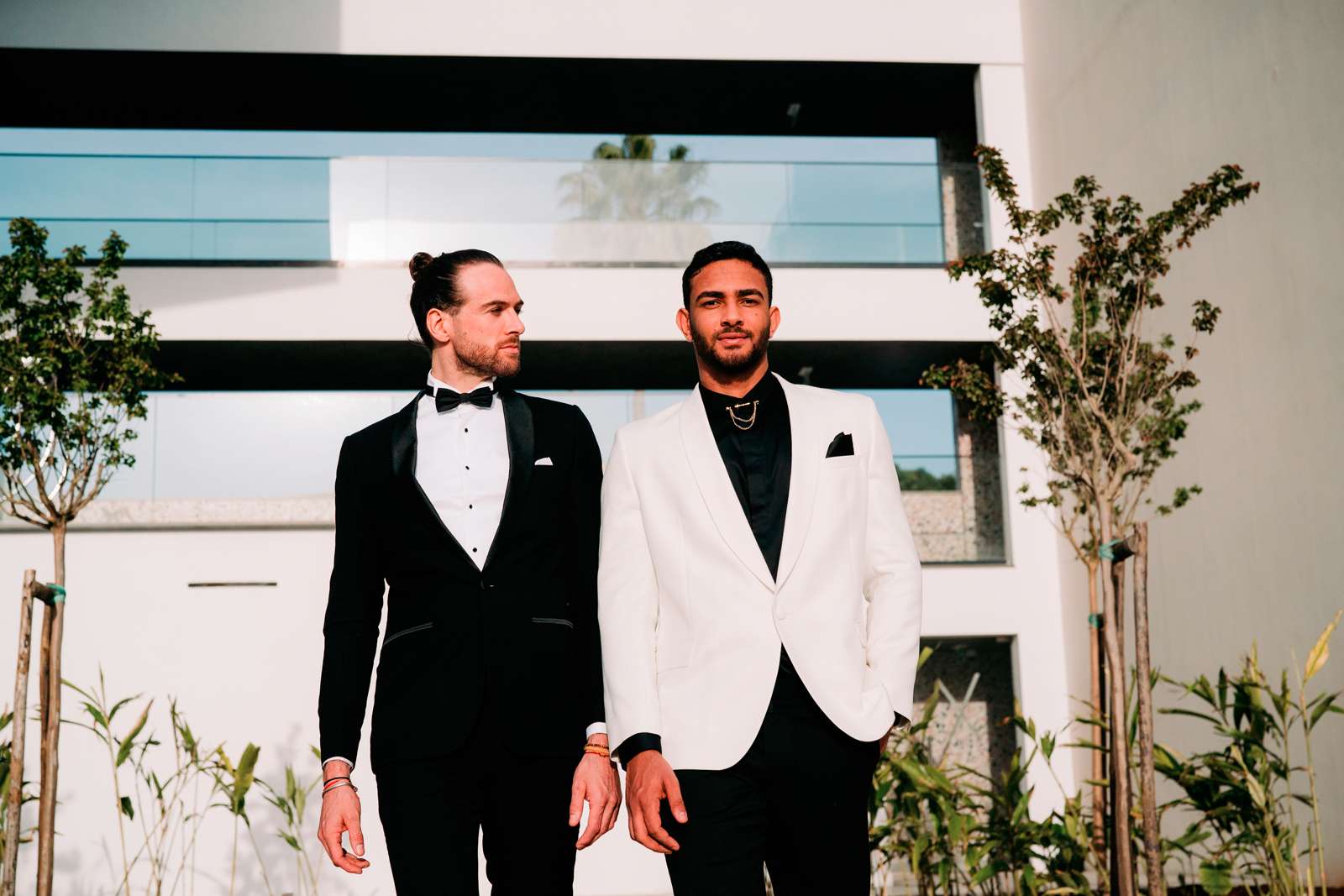 Here are all the wedding looks we shot, whether you're having a destination wedding yourself or not, I hope these will inspire you for your own wedding day outfits.
LOOK ONE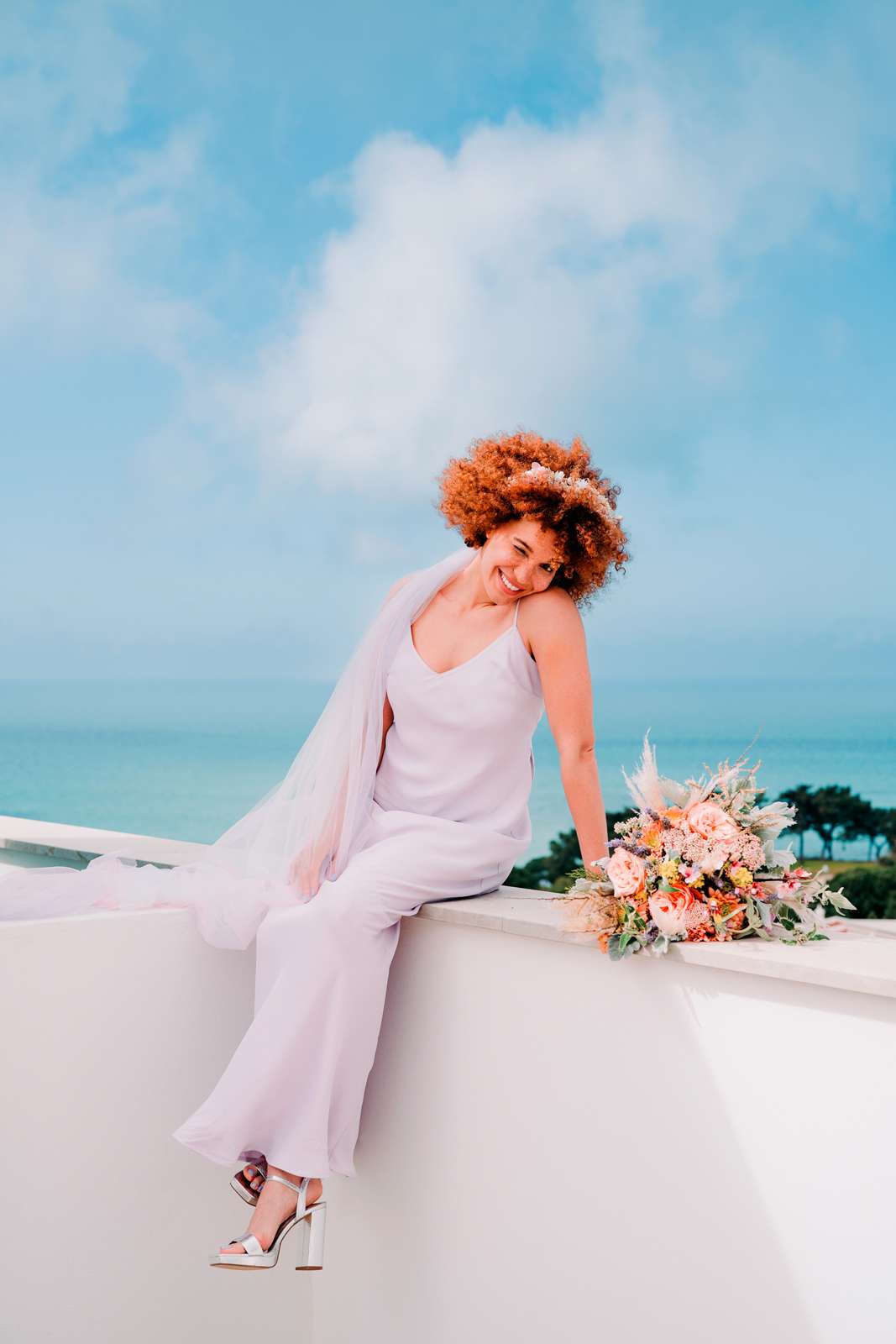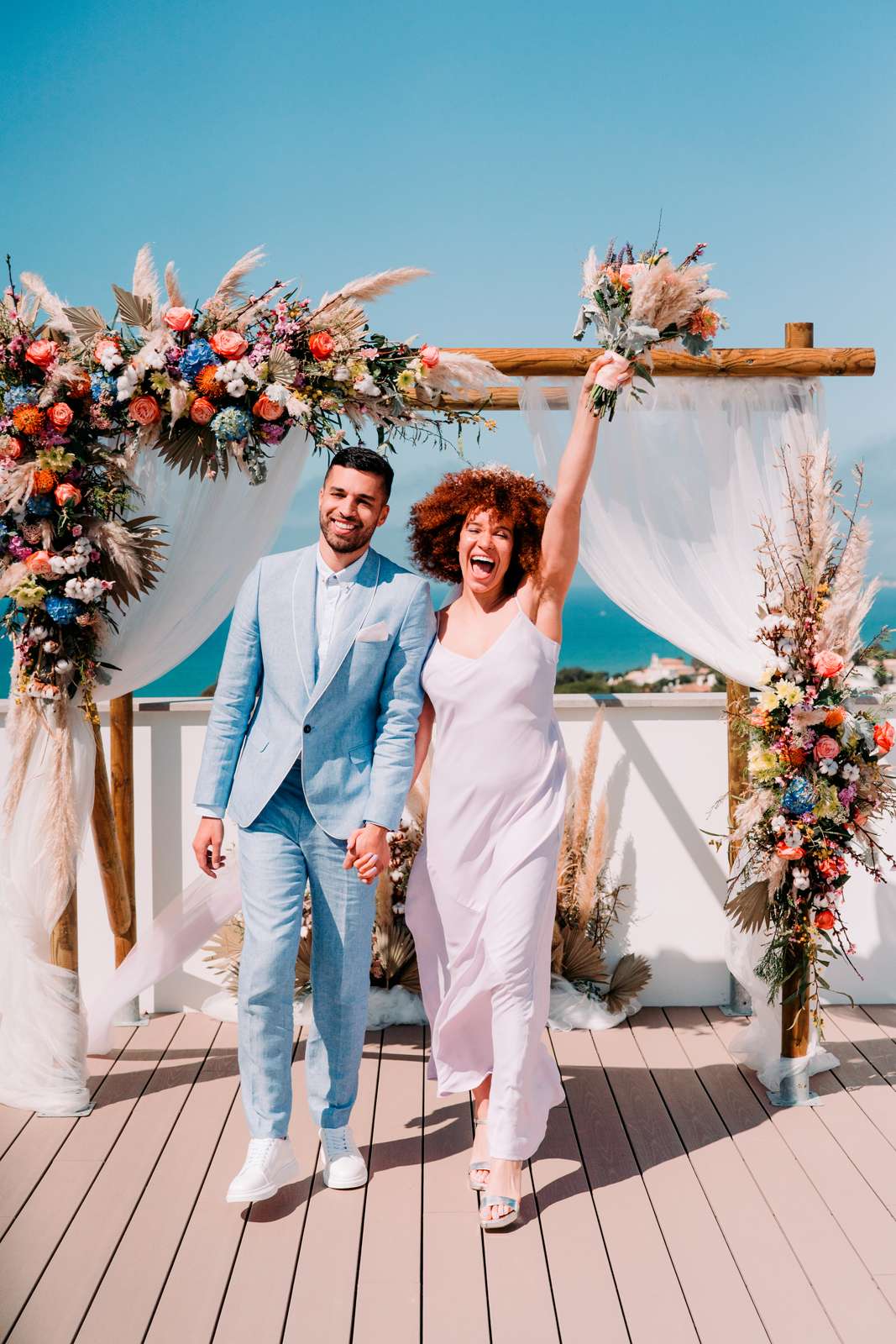 LOOK TWO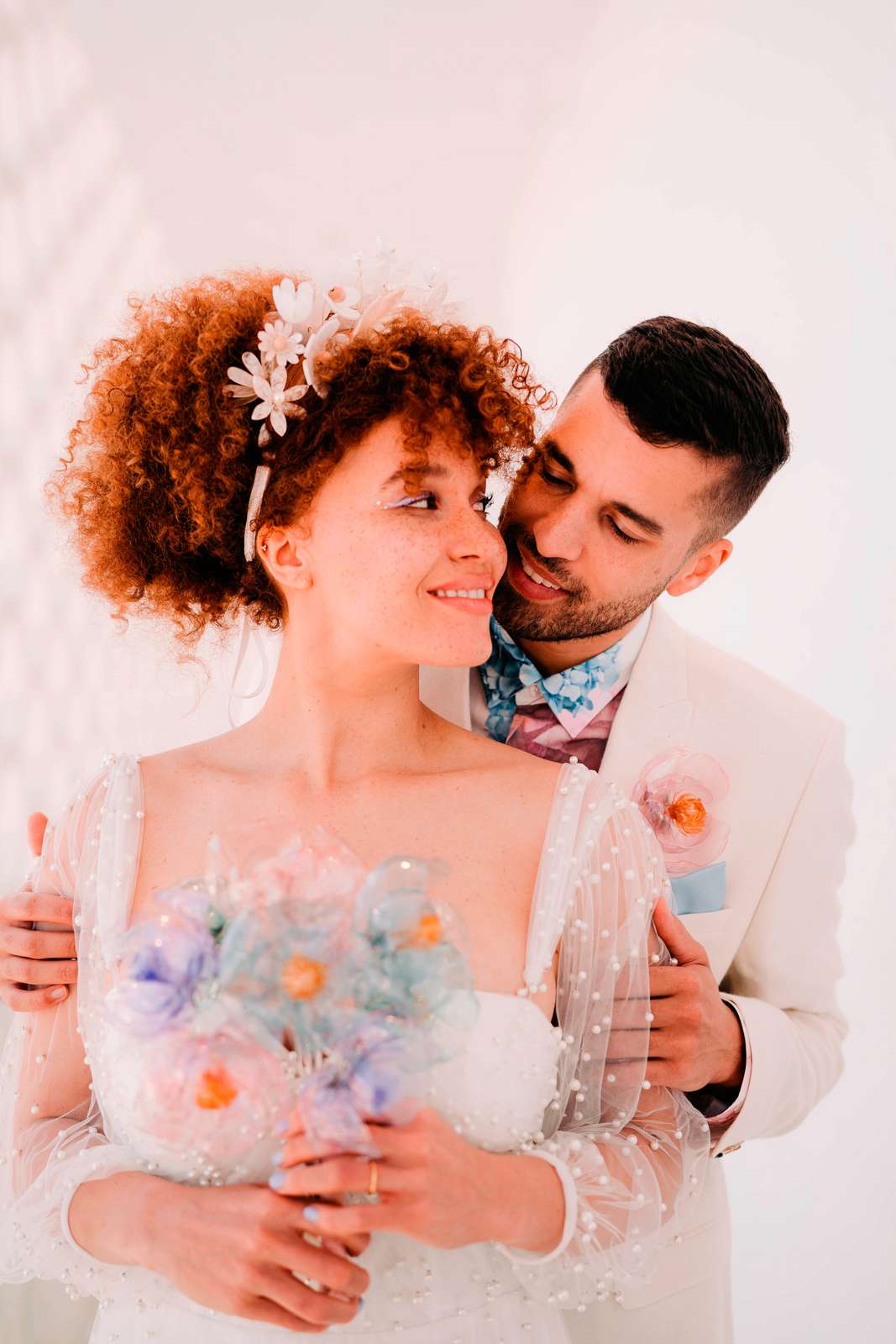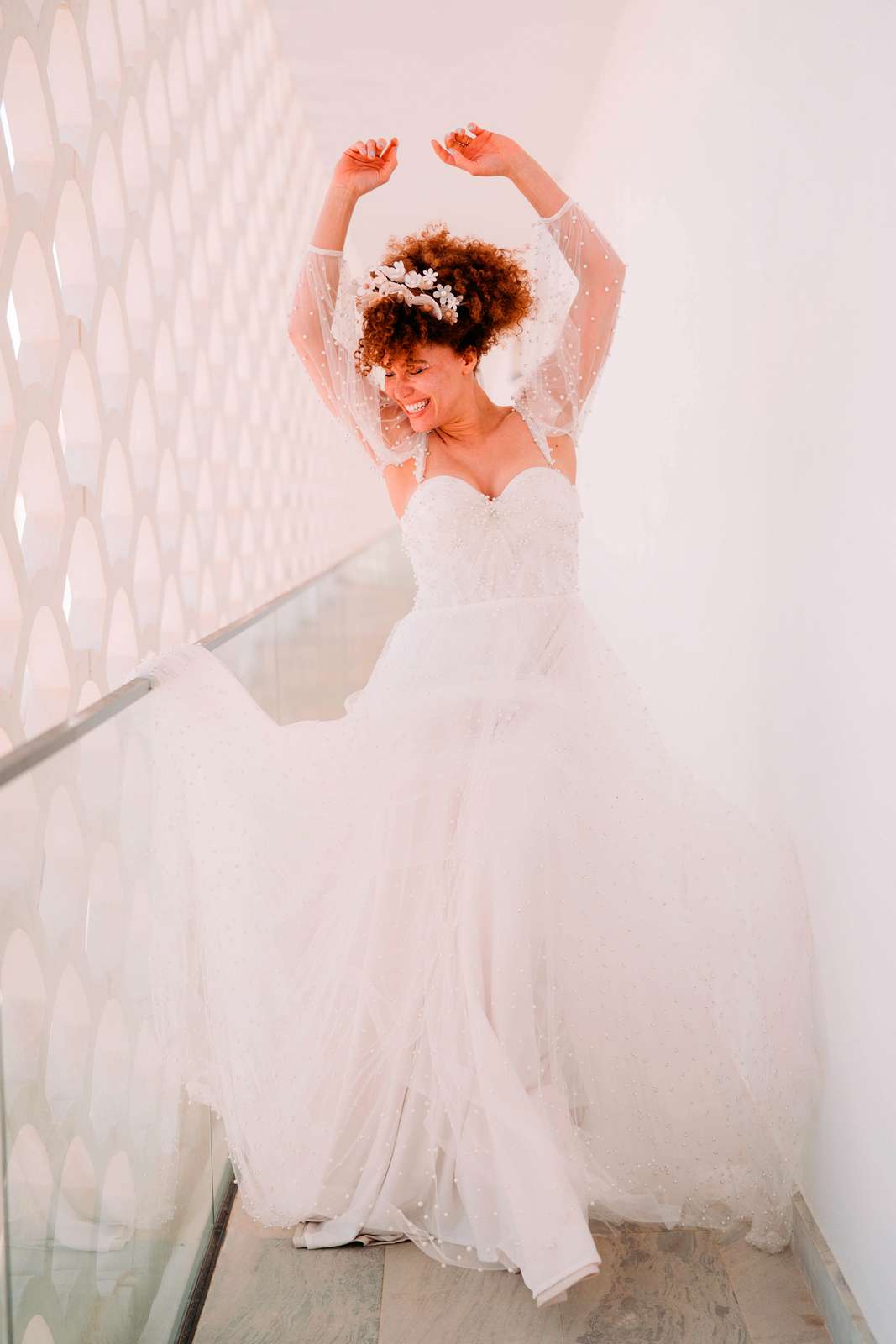 LOOK THREE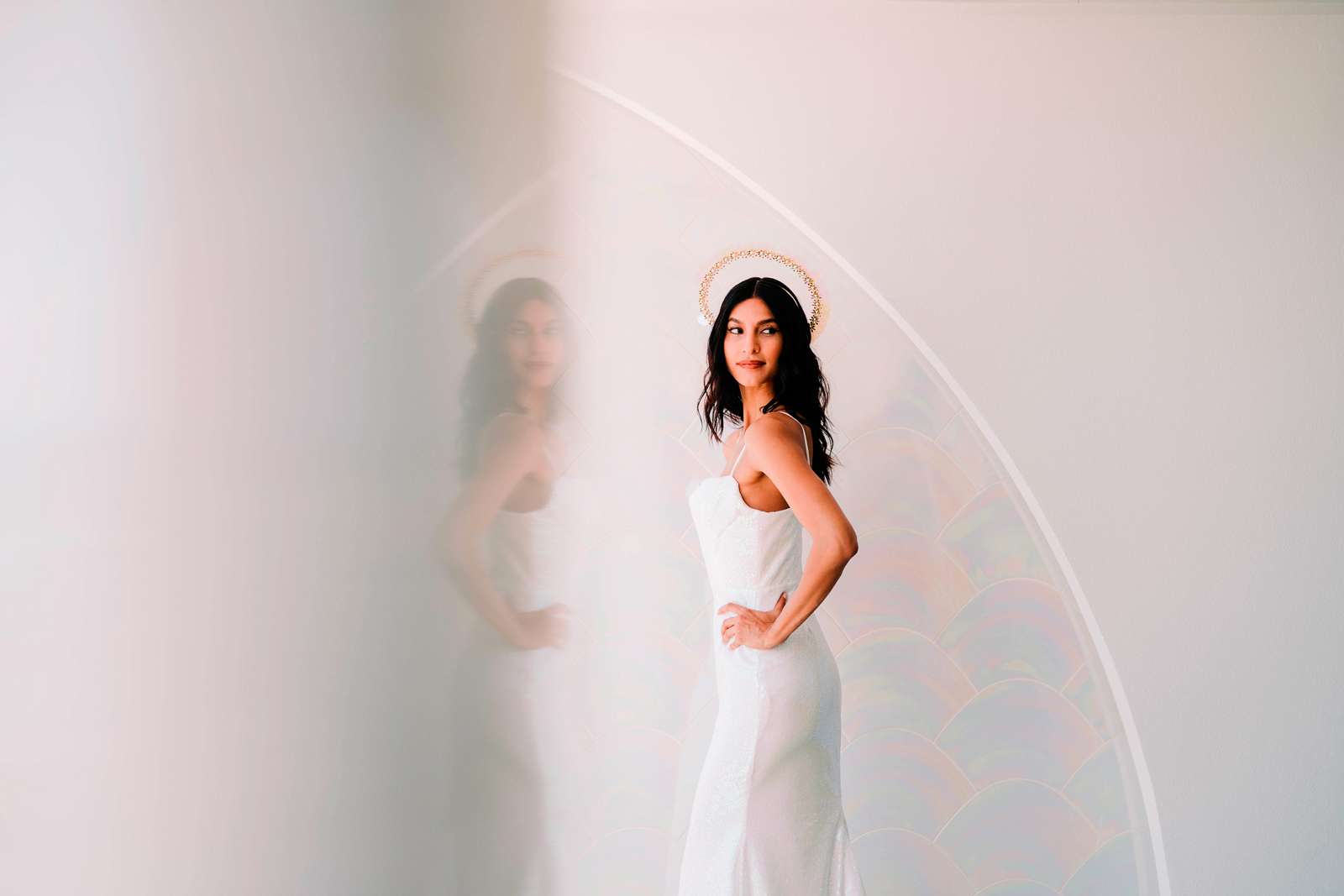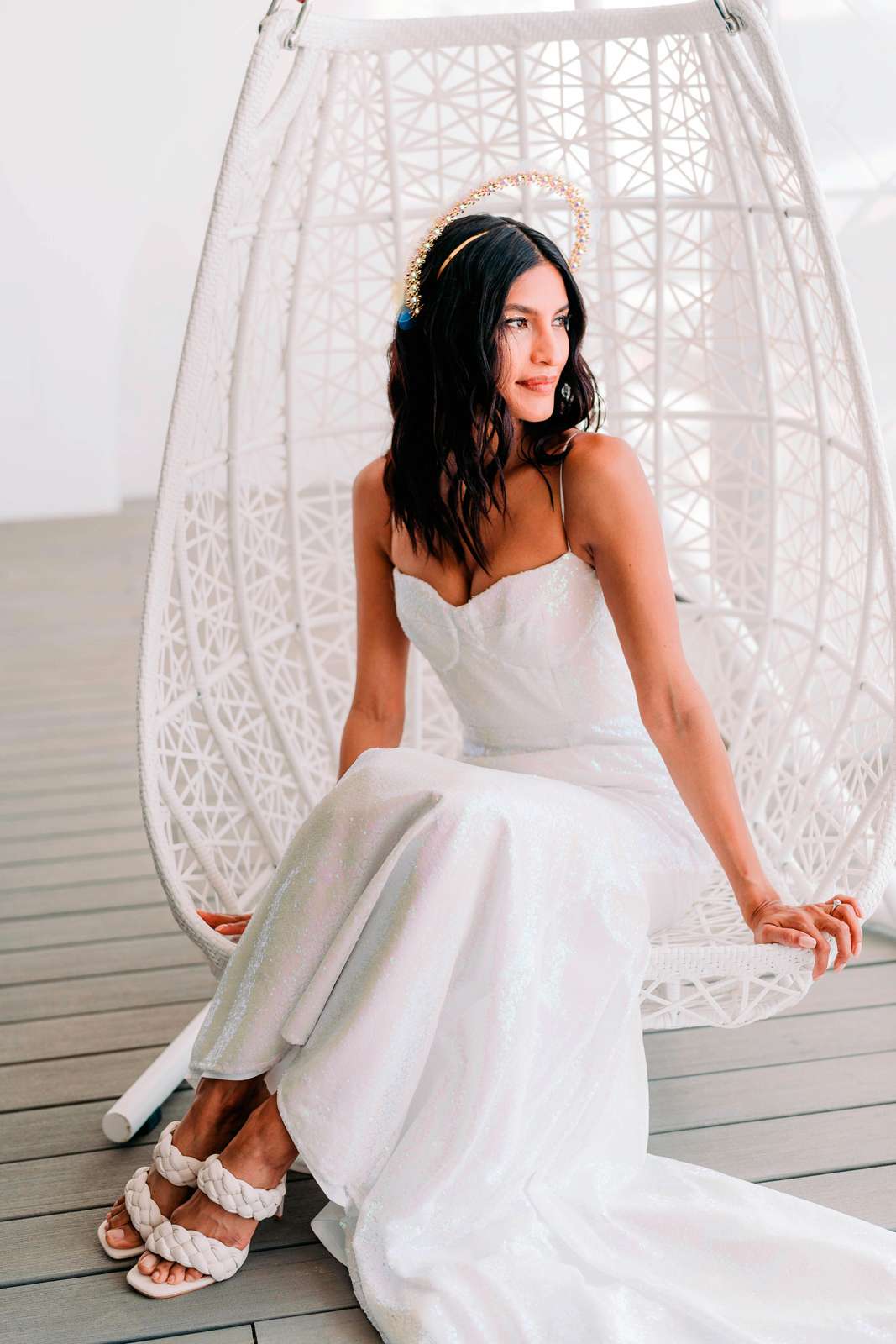 LOOK FOUR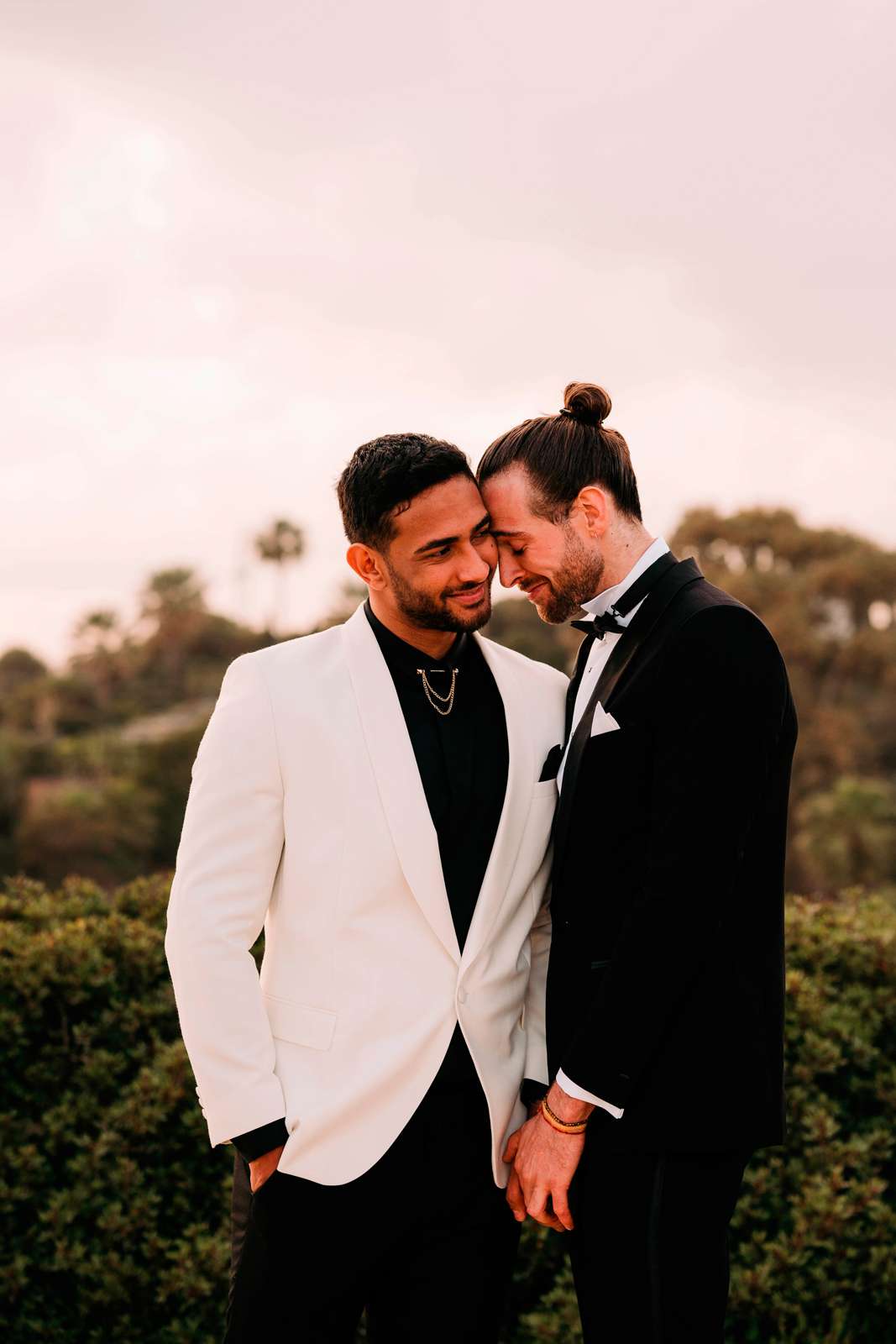 LOOK FIVE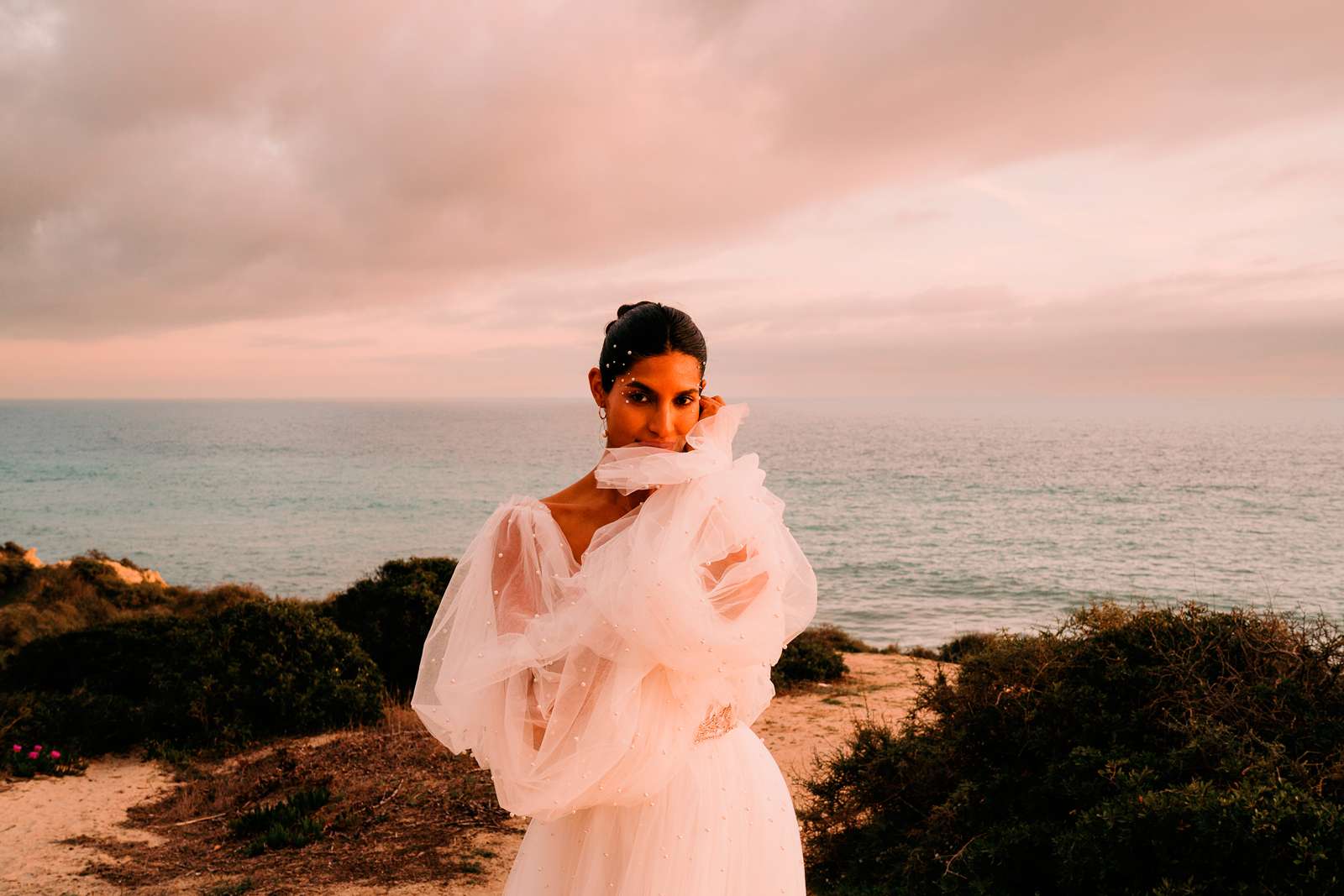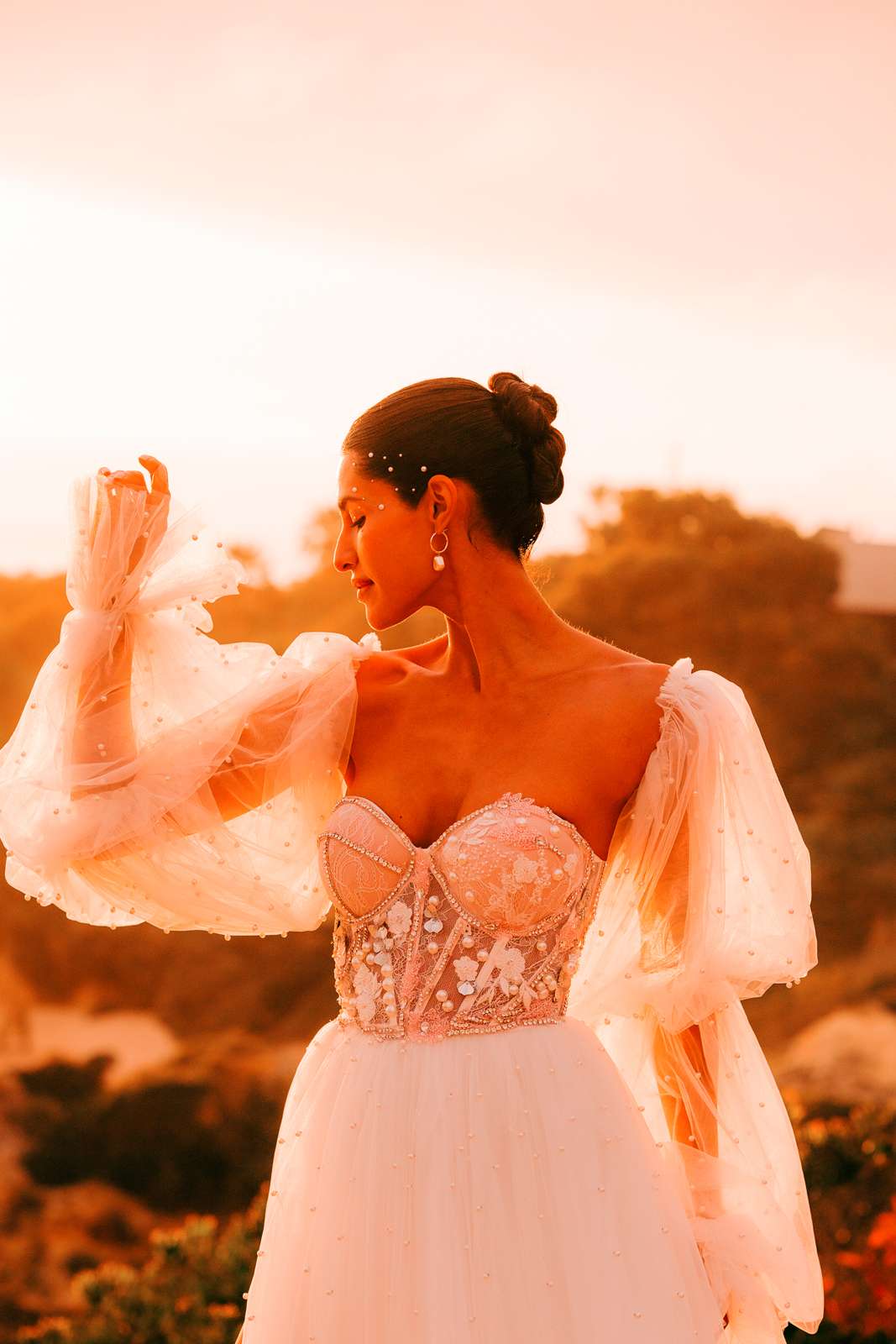 LOOK SIX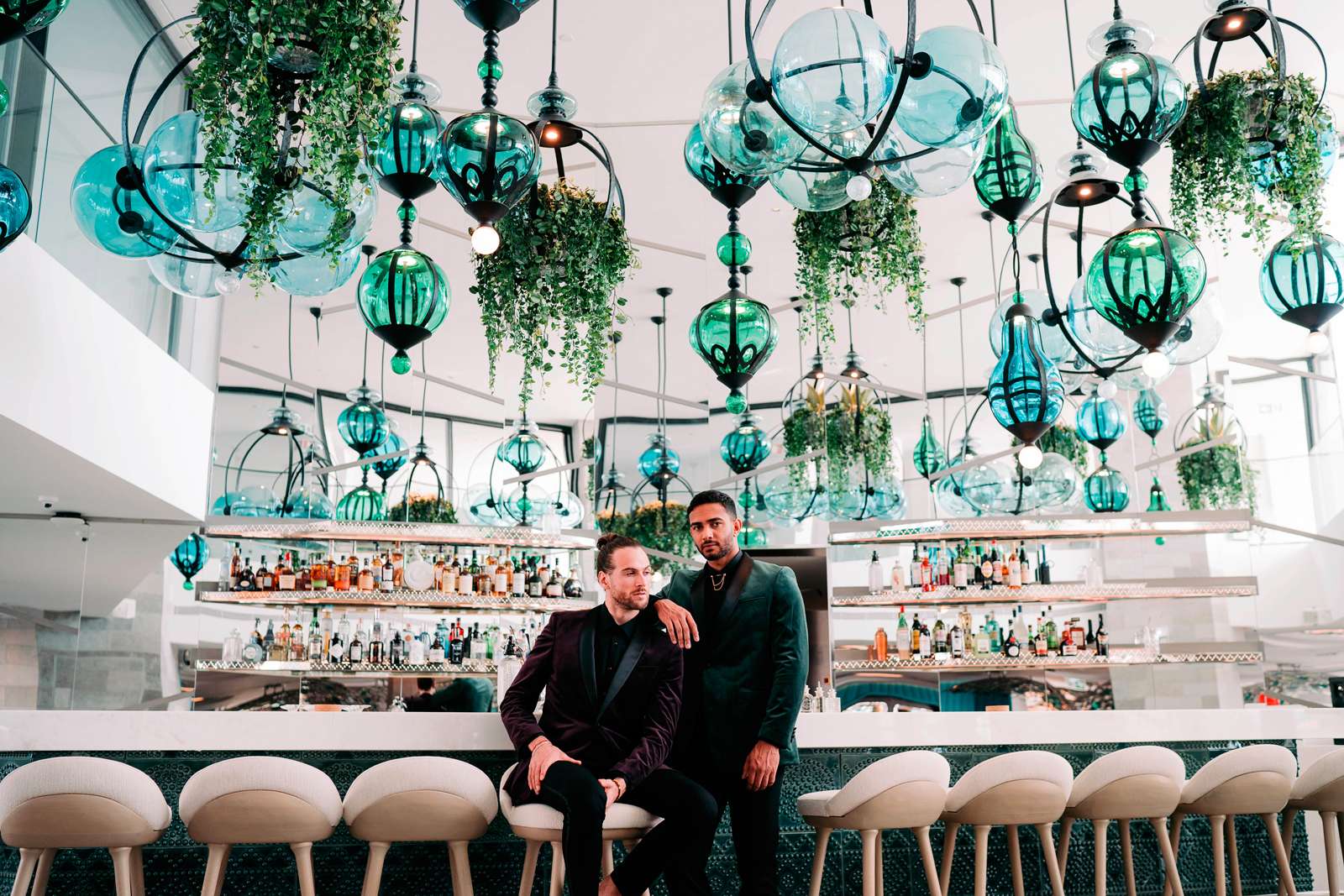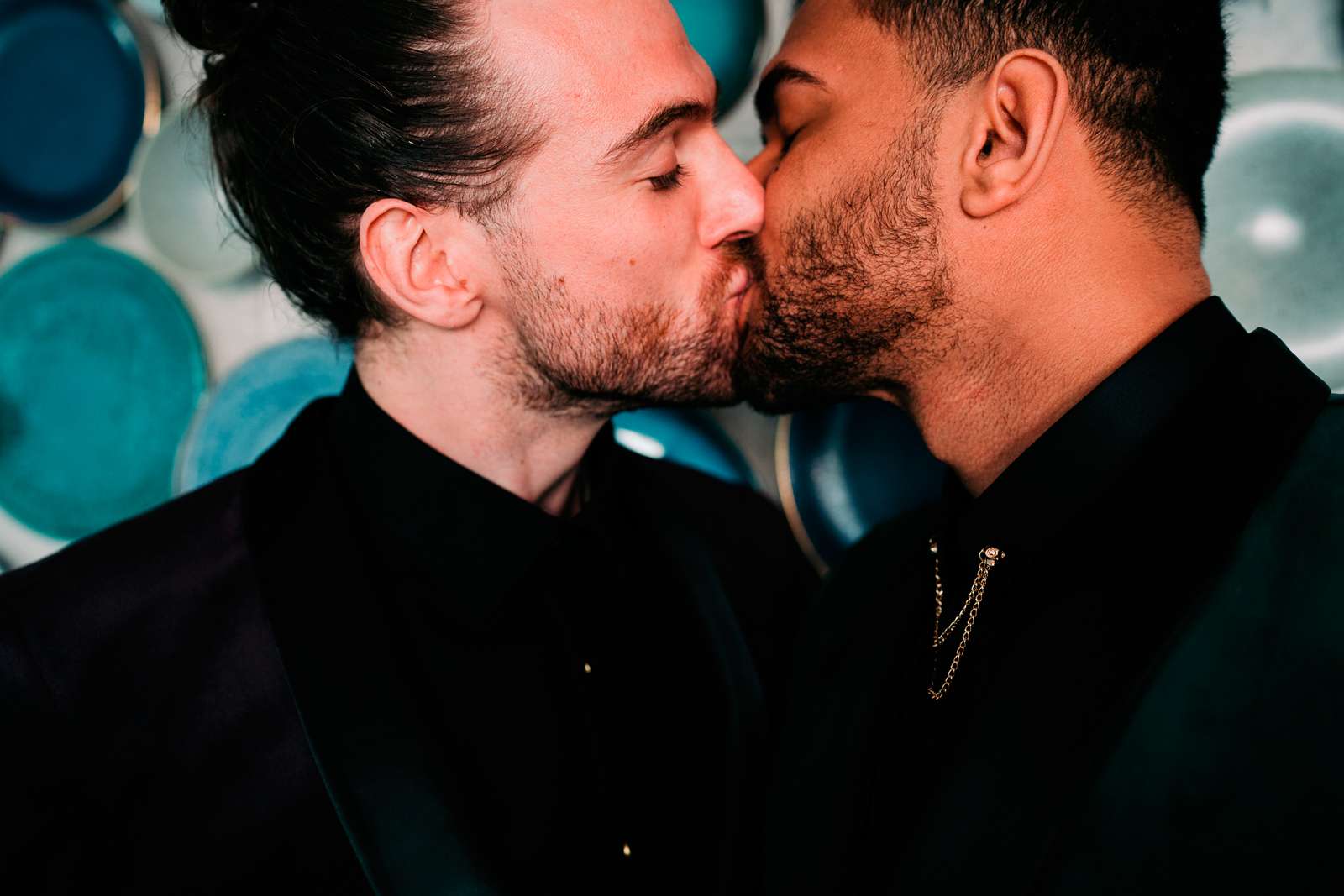 LOOK SEVEN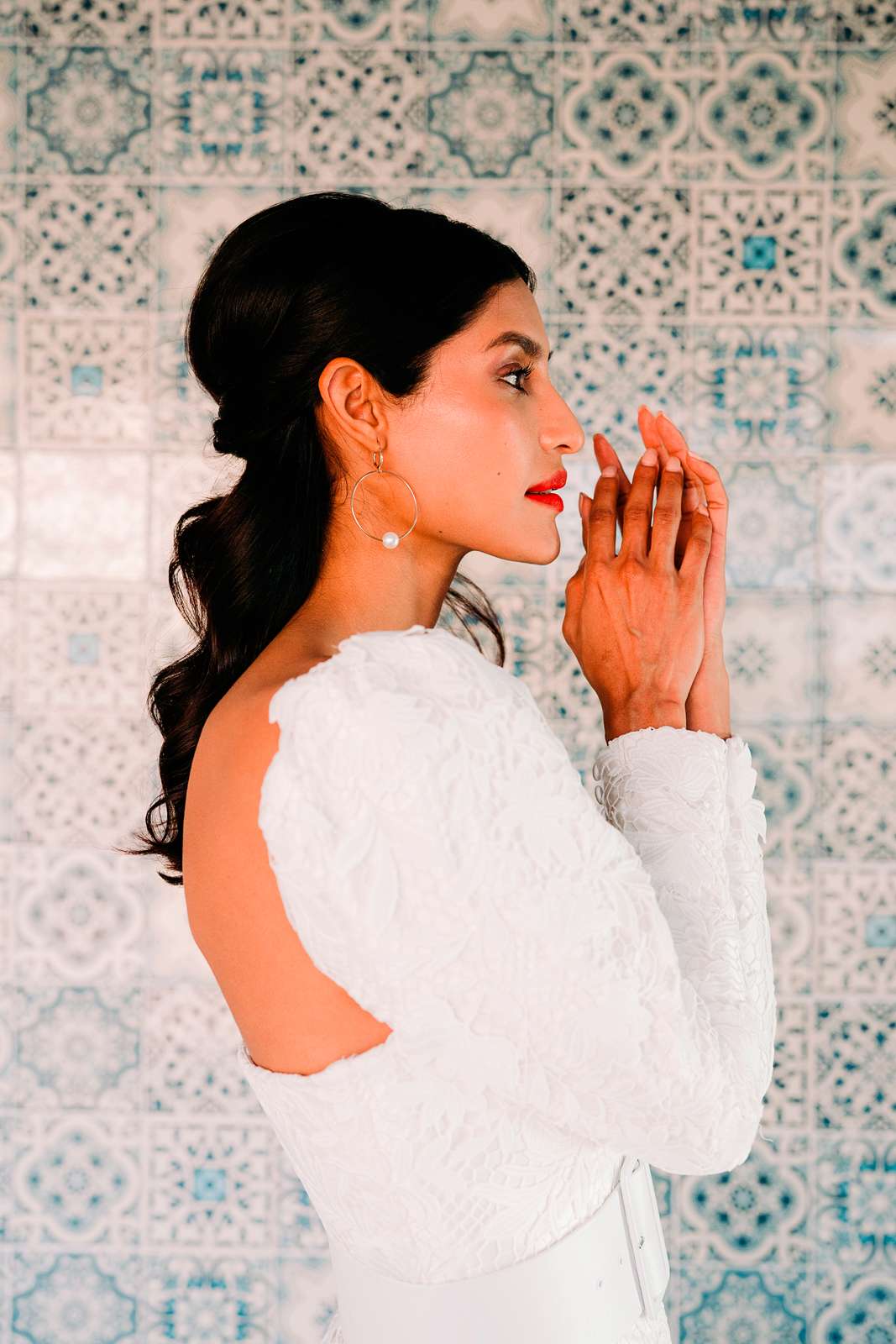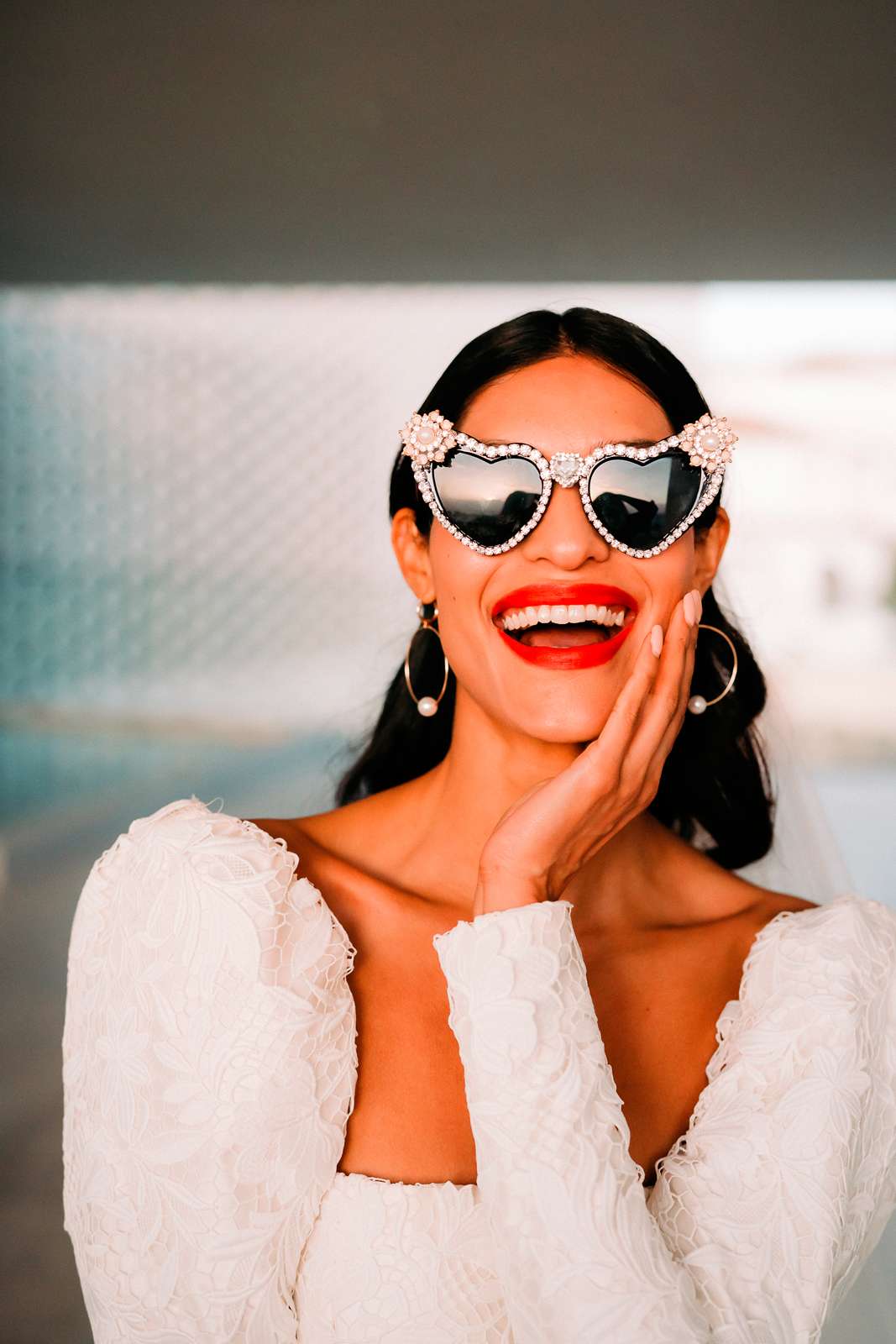 Wow it was really so difficult to narrow everything down to one article – we shot SO much! If you love these, do have a scroll through the gallery below to see the full set. I'm so very proud of my team and I for what we pulled off with this shoot. DREAM. JOB!
This shoot originally appeared in Rock n Roll Bride magazine, issue 45 (July/Aug 2022). Our current issue is now on sale, or why not subscribe so you never miss one? UK postage is free and we ship worldwide.