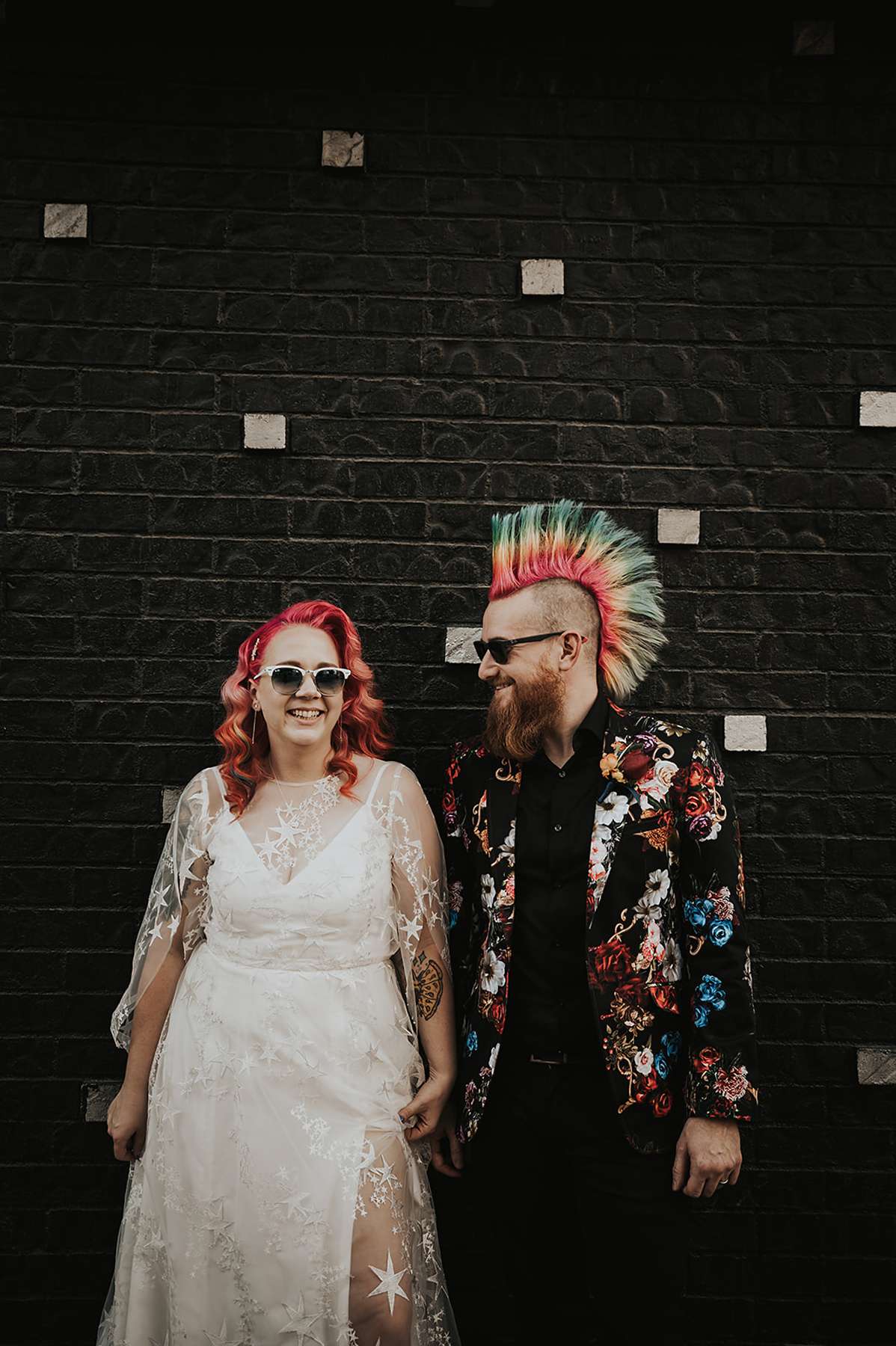 Candy and Tom have been inseparable since they met online 12 years ago, bonding over their love of metal music. When it came time to tie the knot, they knew they wanted a wedding that reflected their unique style and personalities. So, they packed their bags and hopped on a plane to Las Vegas to elope at the Little White Wedding Chapel.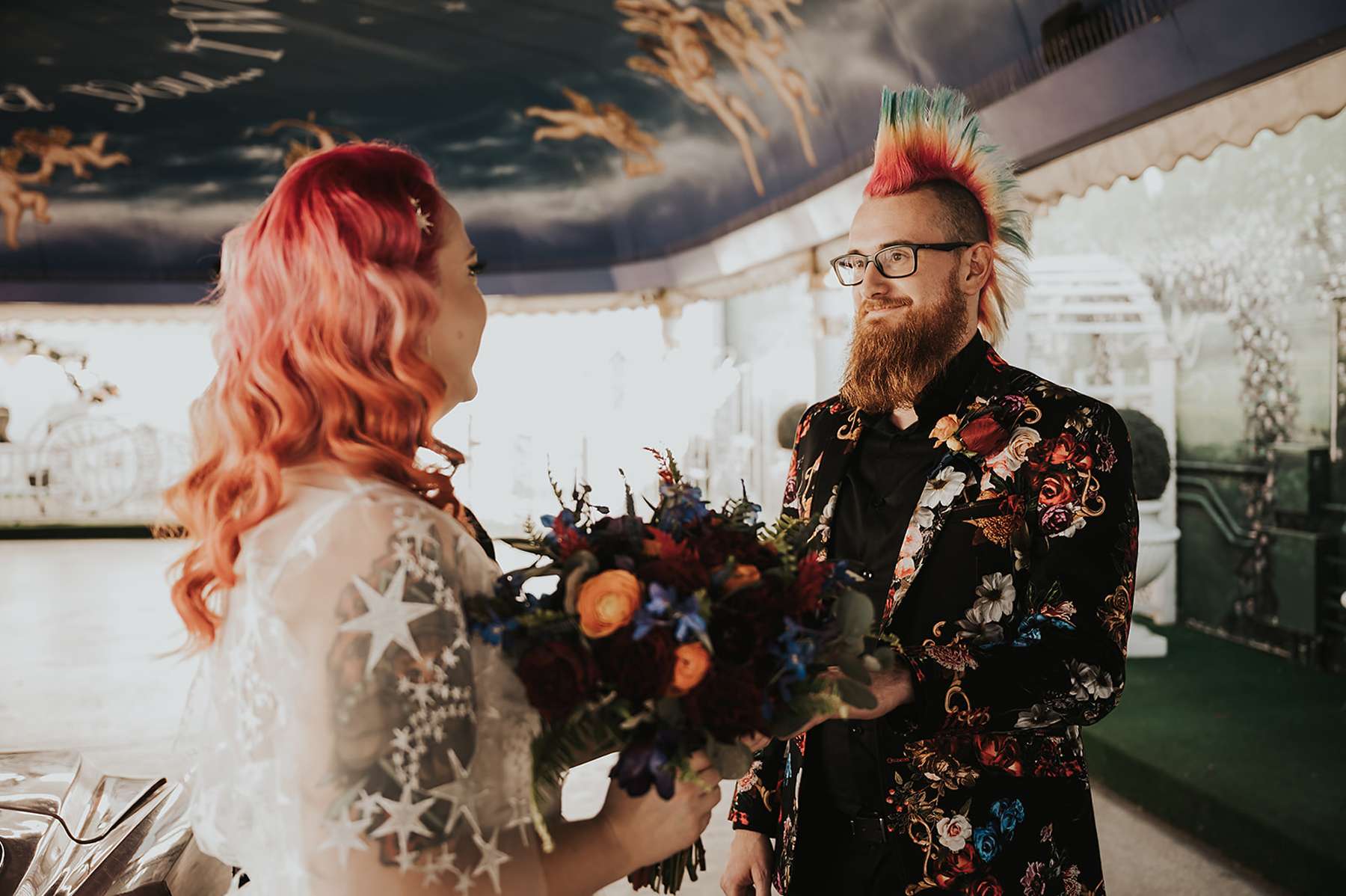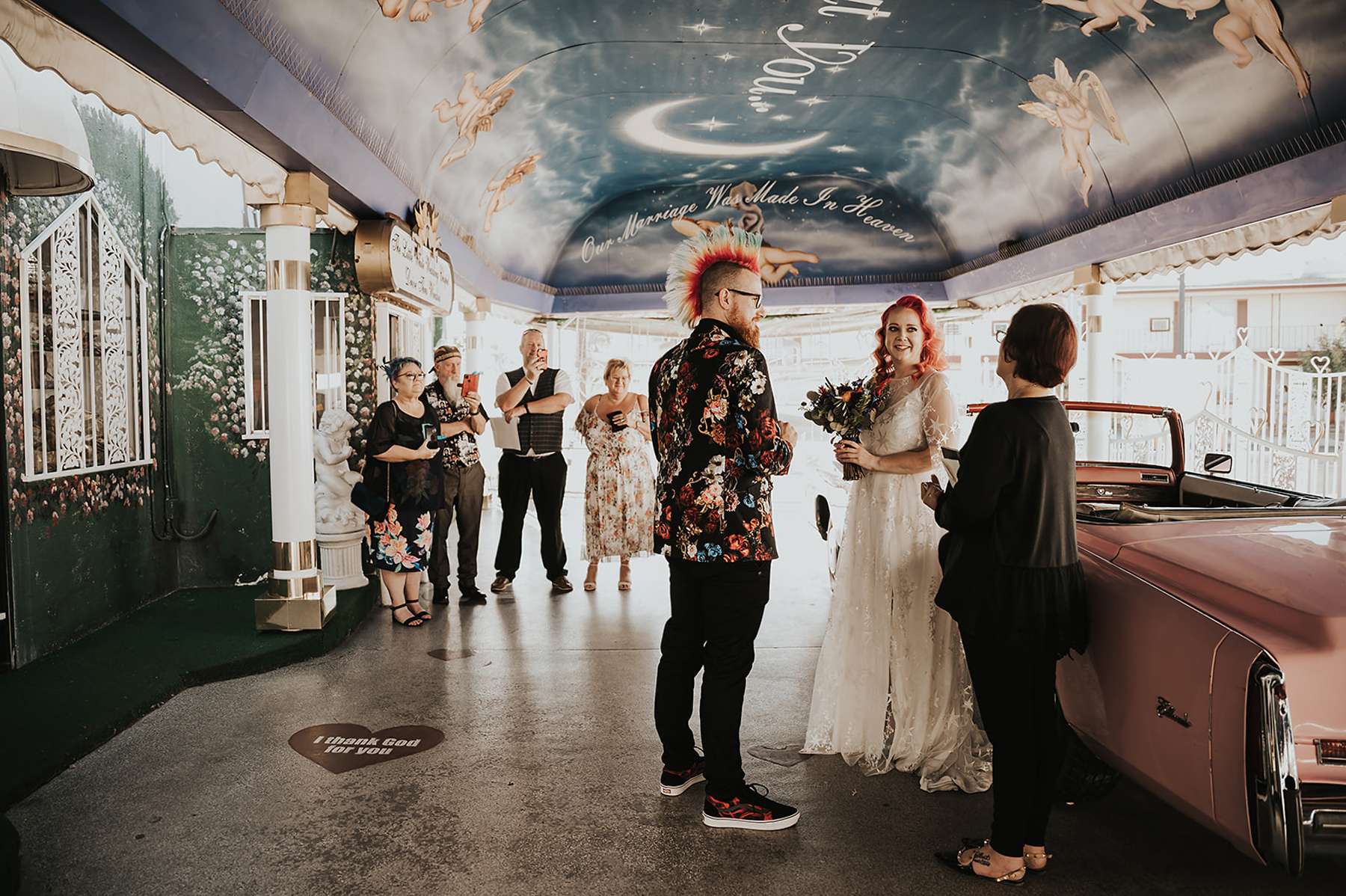 The couple's punk rock aesthetic was evident in every aspect of their wedding, from their brightly coloured hair to Candy's star-covered Ryley and Flynn dress covered in stars. The wedding was planned by Rock n Romance Elopements, who helped the couple create a bespoke ceremony that perfectly suited their style.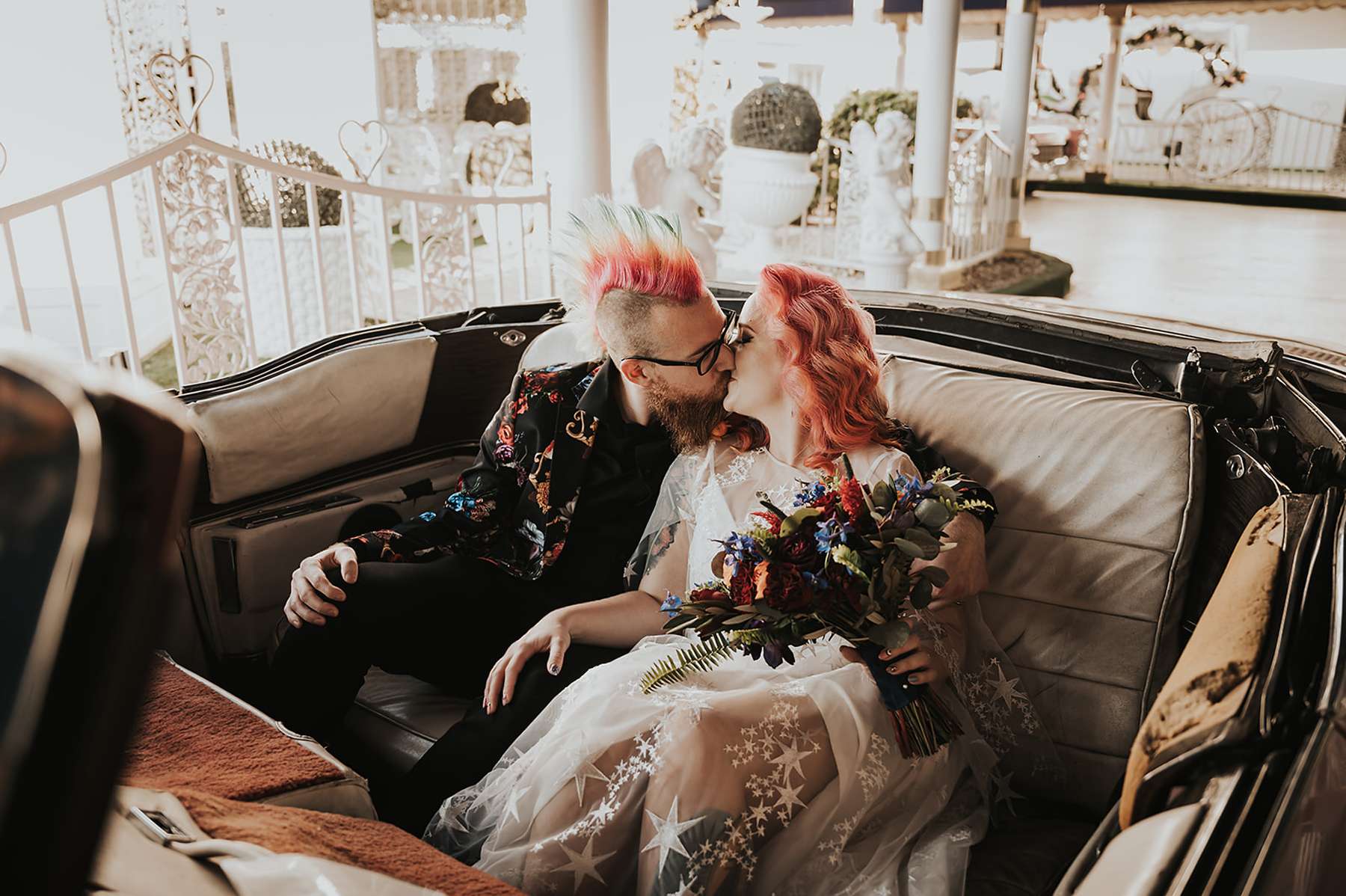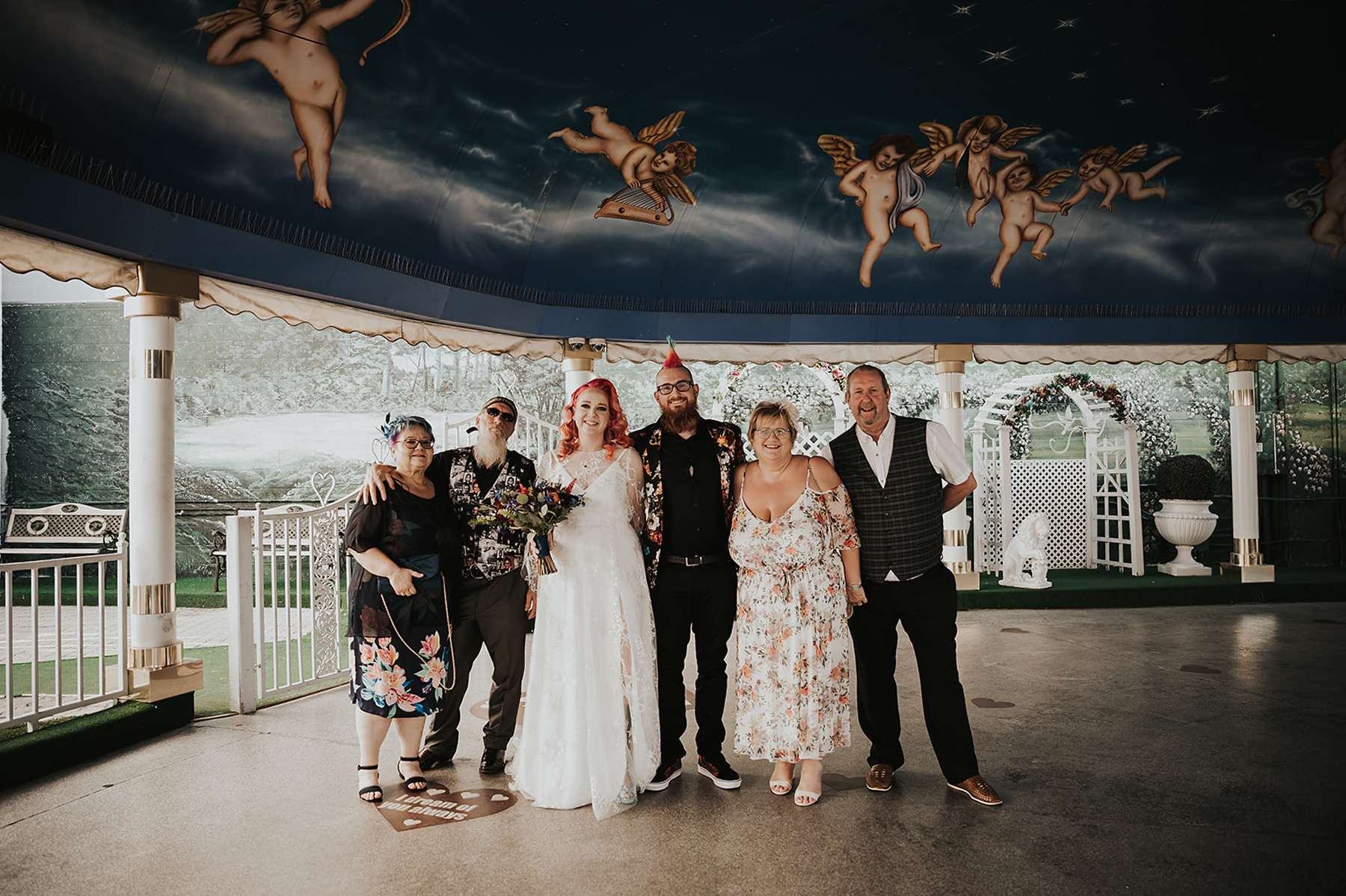 "Booking a wedding using a coordinator in the USA was so much easier than planning a wedding in the UK or via travel agents", they told us. "Our initially planned Las Vegas wedding (which we had to cancel because of COVID) was booked via Virgin Holidays but using Rock n Romance Elopements instead was much easier and they made the wedding bespoke to us. it also meant out vendors were much higher quality and more used to working on alternative weddings."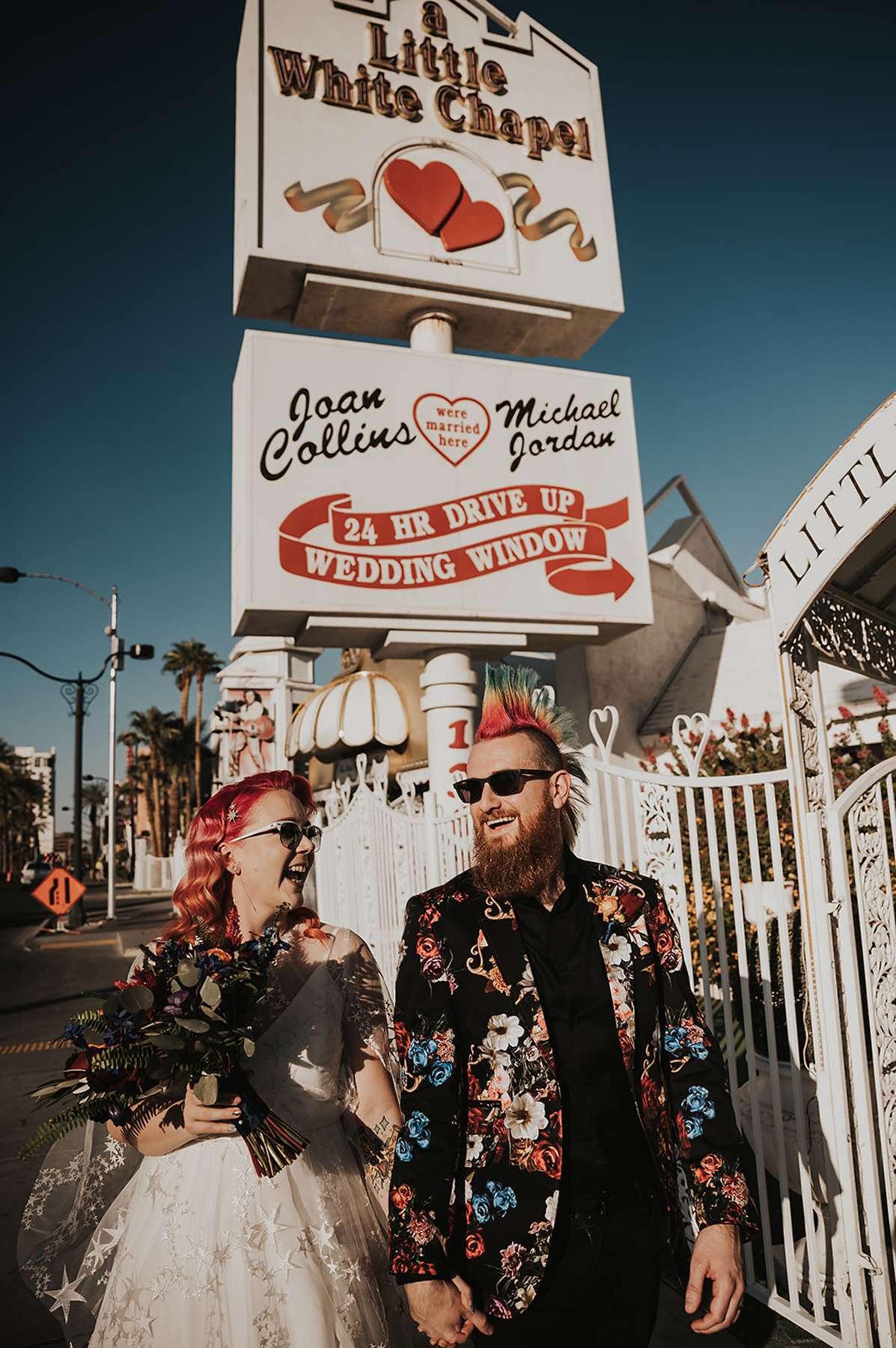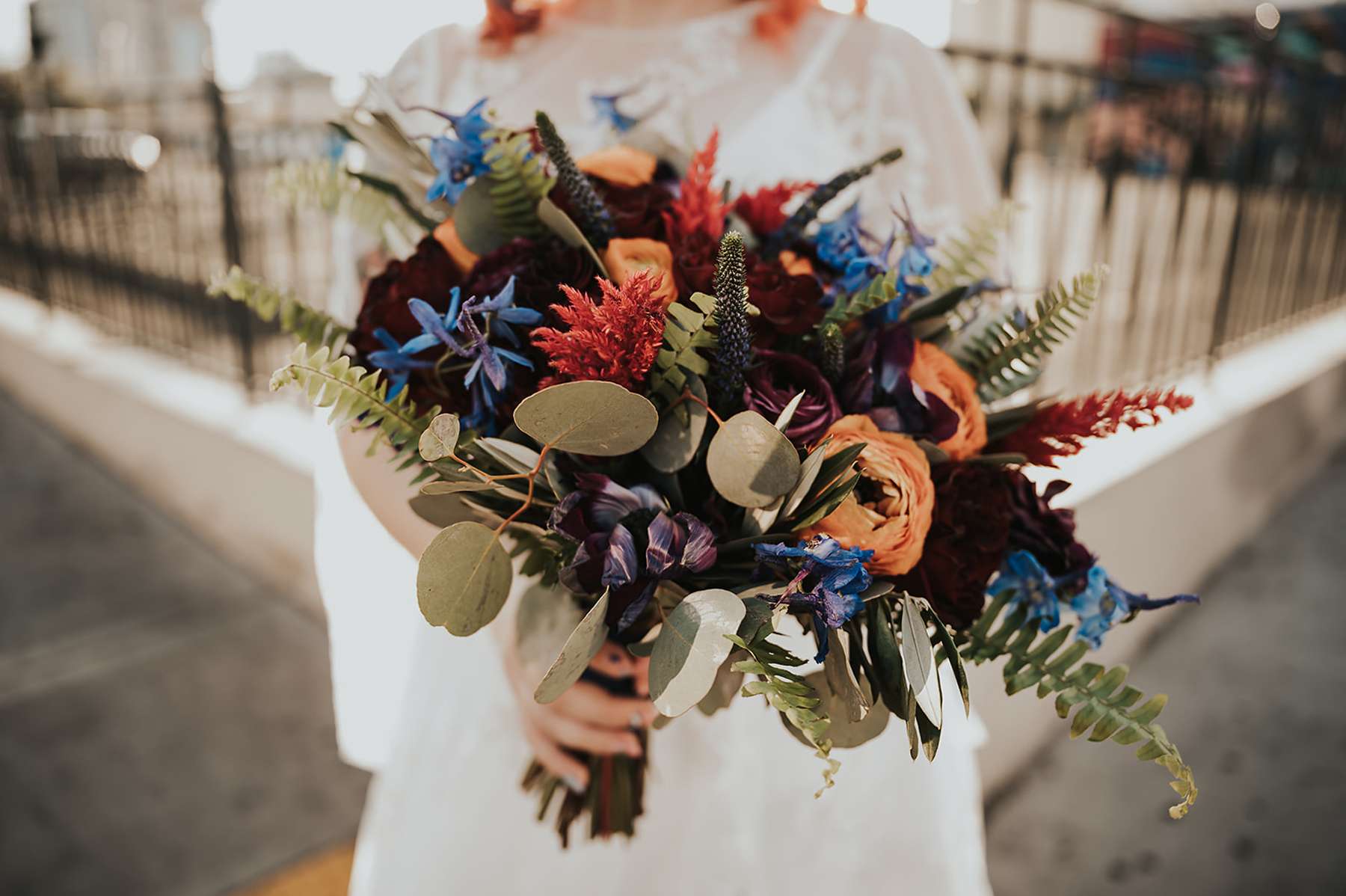 Candy and Tom's ceremony was held in the Tunnel of Love, which they found much more romantic than the traditional chapel setting. The couple's parents were their only guests and Elvis's Cadillac provided the perfect backdrop for their vows and photos.
After the ceremony, Candy and Tom wandered around downtown Las Vegas, taking photos against the city's iconic murals and graffiti. They opted for pizza from Evel Pie instead of a traditional wedding cake, a choice that perfectly suited their laid-back and unconventional vibe. They then met their parents at Beauty and Essex in The Cosmopolitan hotel and finished the night in the casinos.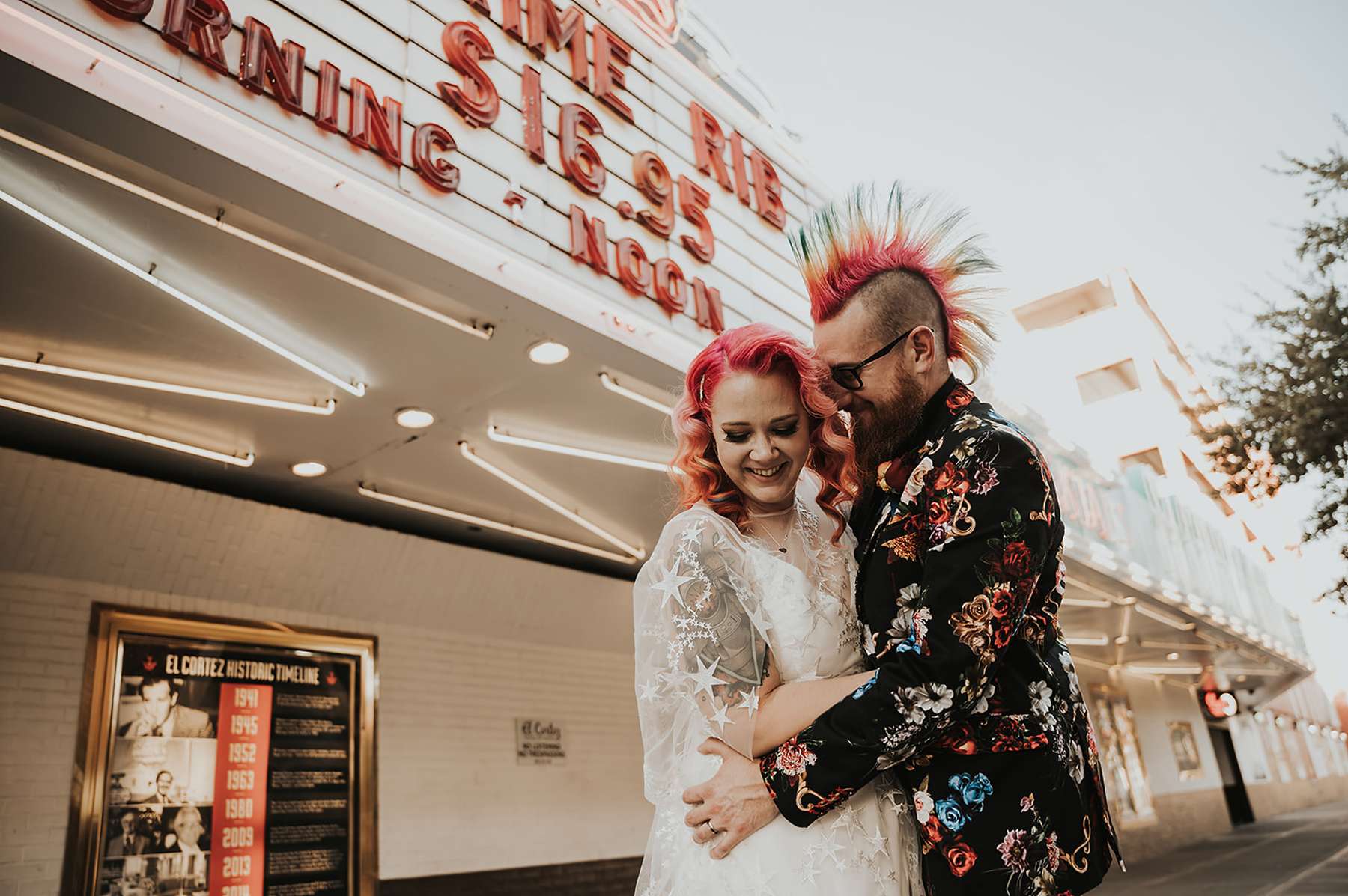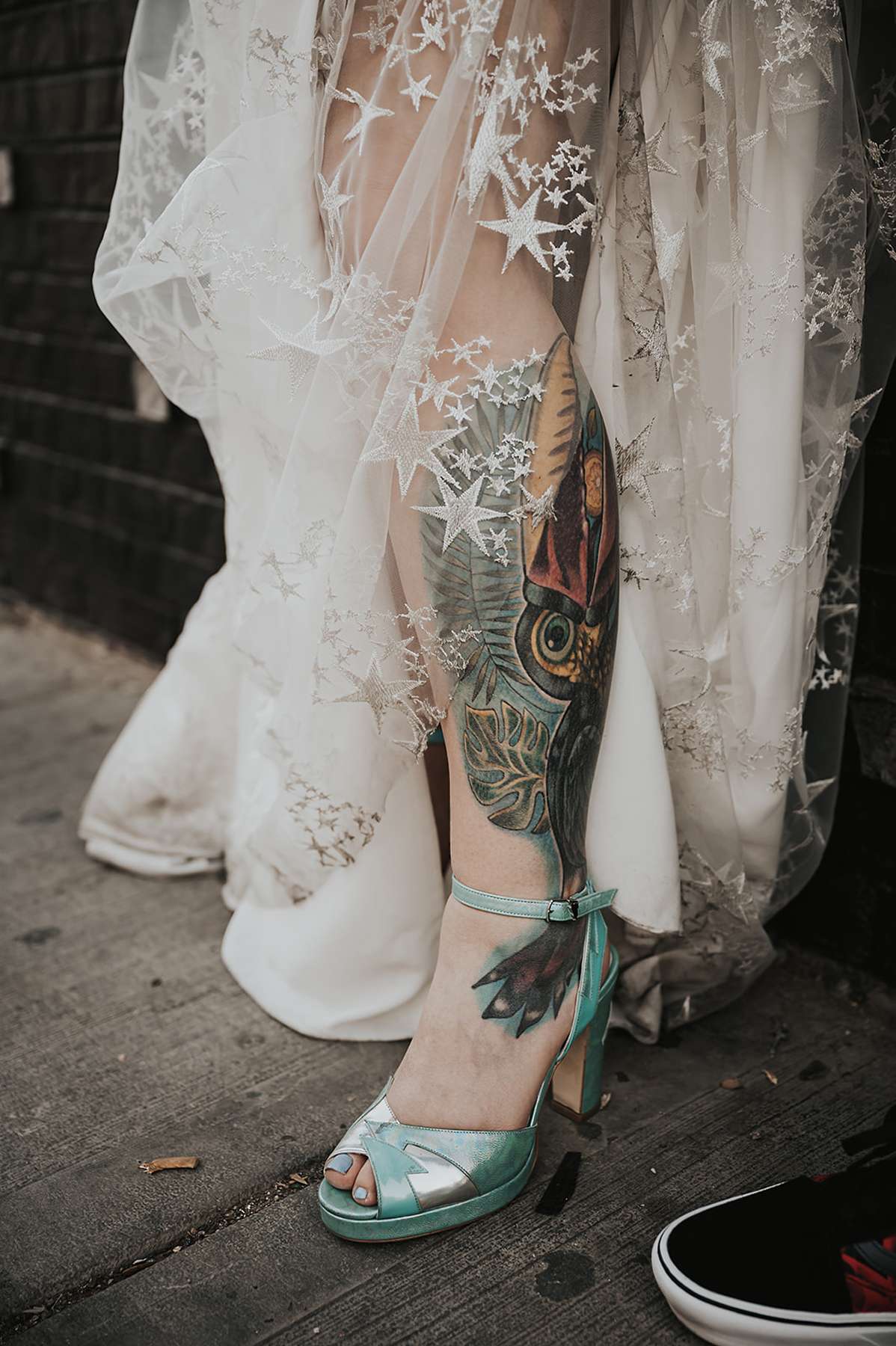 The couple's biggest expense was their photography, but they felt it was worth it to have high-quality photos that would allow them to share their special day with loved ones who couldn't be there in person. "We knew a lot of our family and friends would not be coming along so we wanted some awesome photos. 100% worth it", said Candy. Jamie was amazing. I was super worried that I would hate the photography element as I am always awkward in photos. Jamie did an amazing job making us both feel comfortable though and I really had no need to panic!"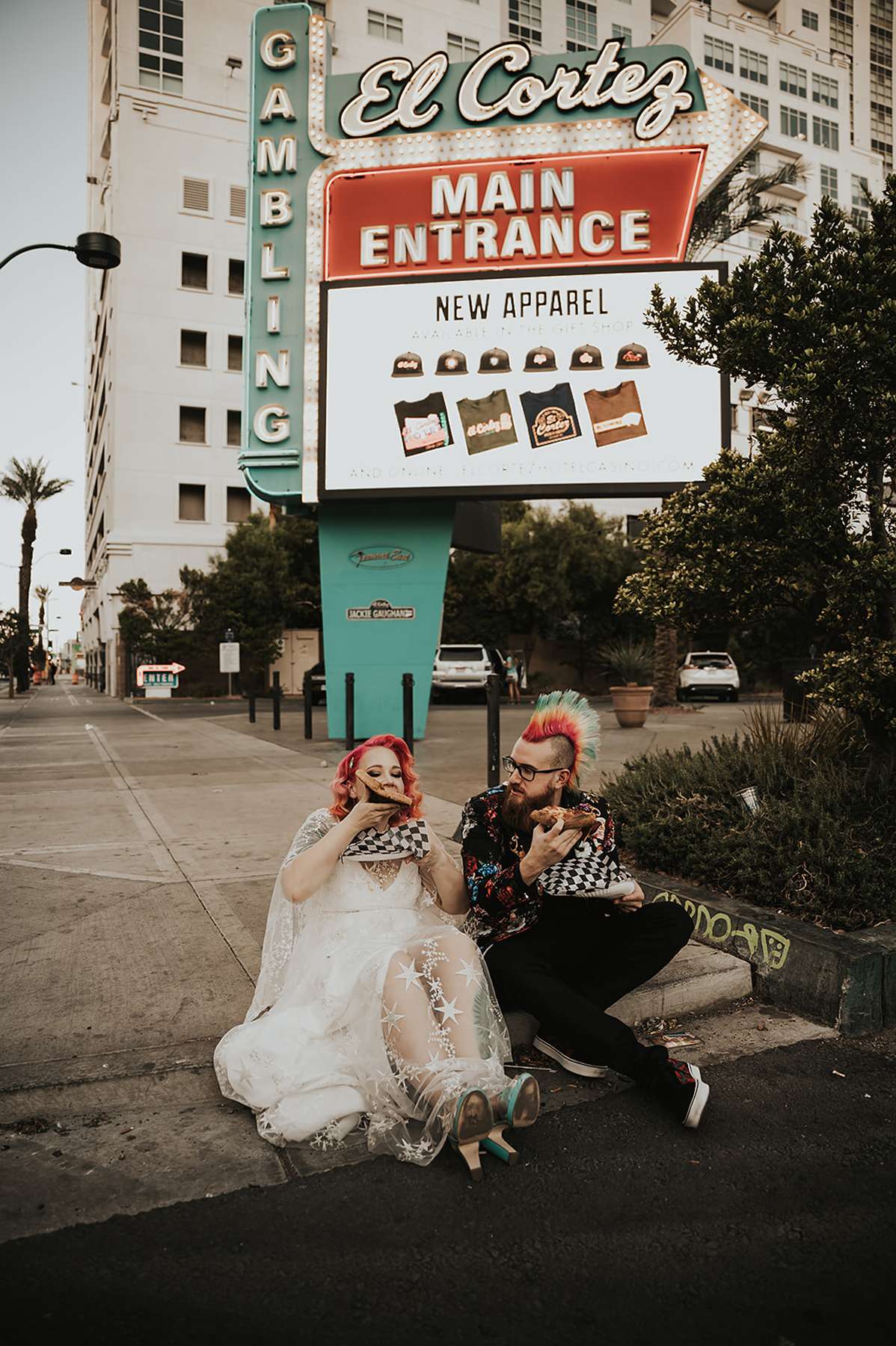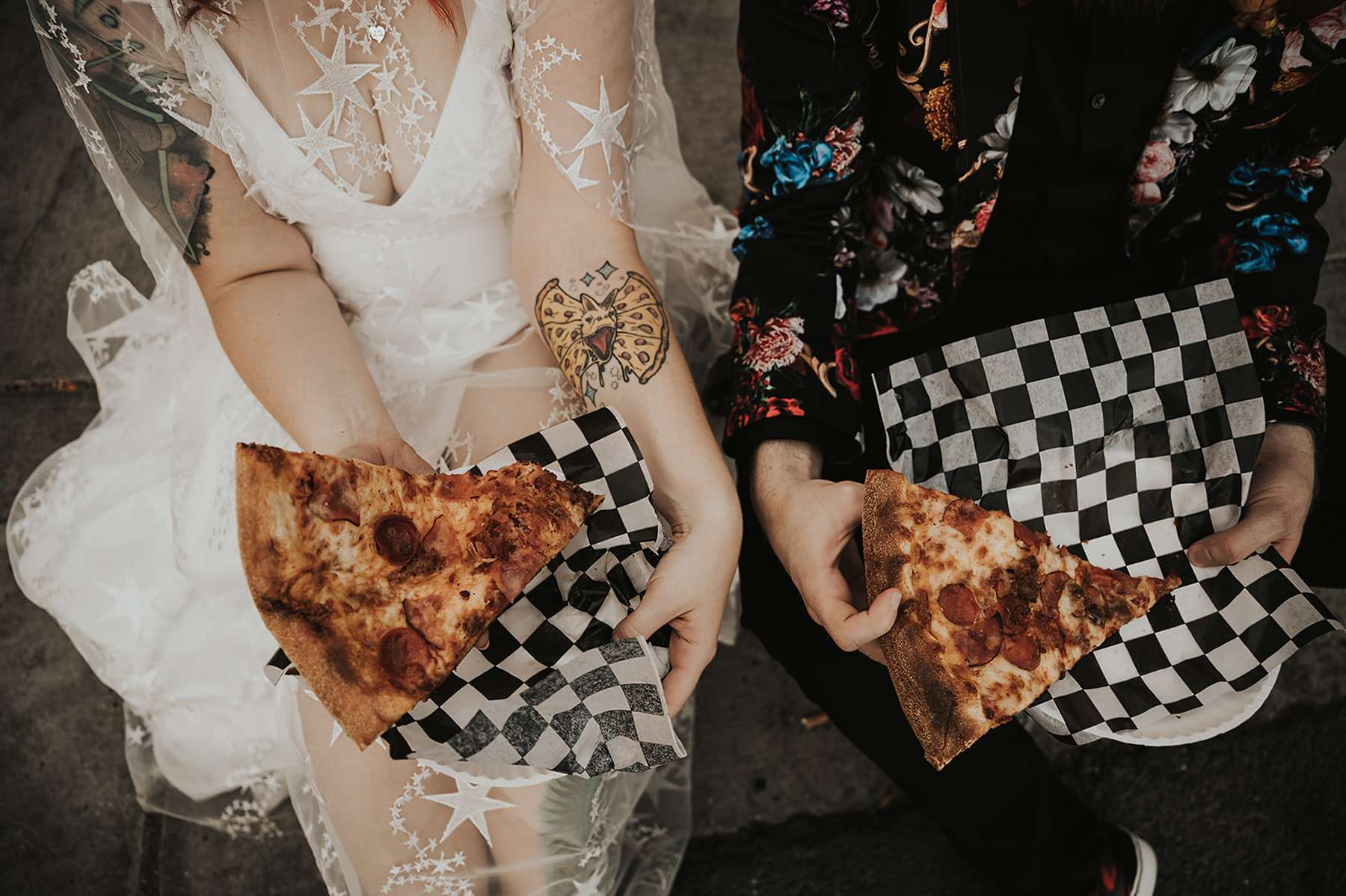 Looking back, the only thing Candy would have changed is she wishes she had included Tom in the wedding dress process, "Screw tradition!" she said. "I kept it a surprise until the day, but would have really valued his input – not to mention travel would have been so much easier if he was able to see the dress!"
But overall, the couple has no regrets about their Vegas elopement. In fact, they recommend it to other couples looking for a simple and affordable wedding. "If you don't want a package copy/paste wedding in the UK, you will either need to spend a lot of money or spend a lot of time DIYing," advises Candy. "For us, that just didn't work, and neither of us wanted that extra stress. If you want a simple wedding for a decent price, just go to Vegas."