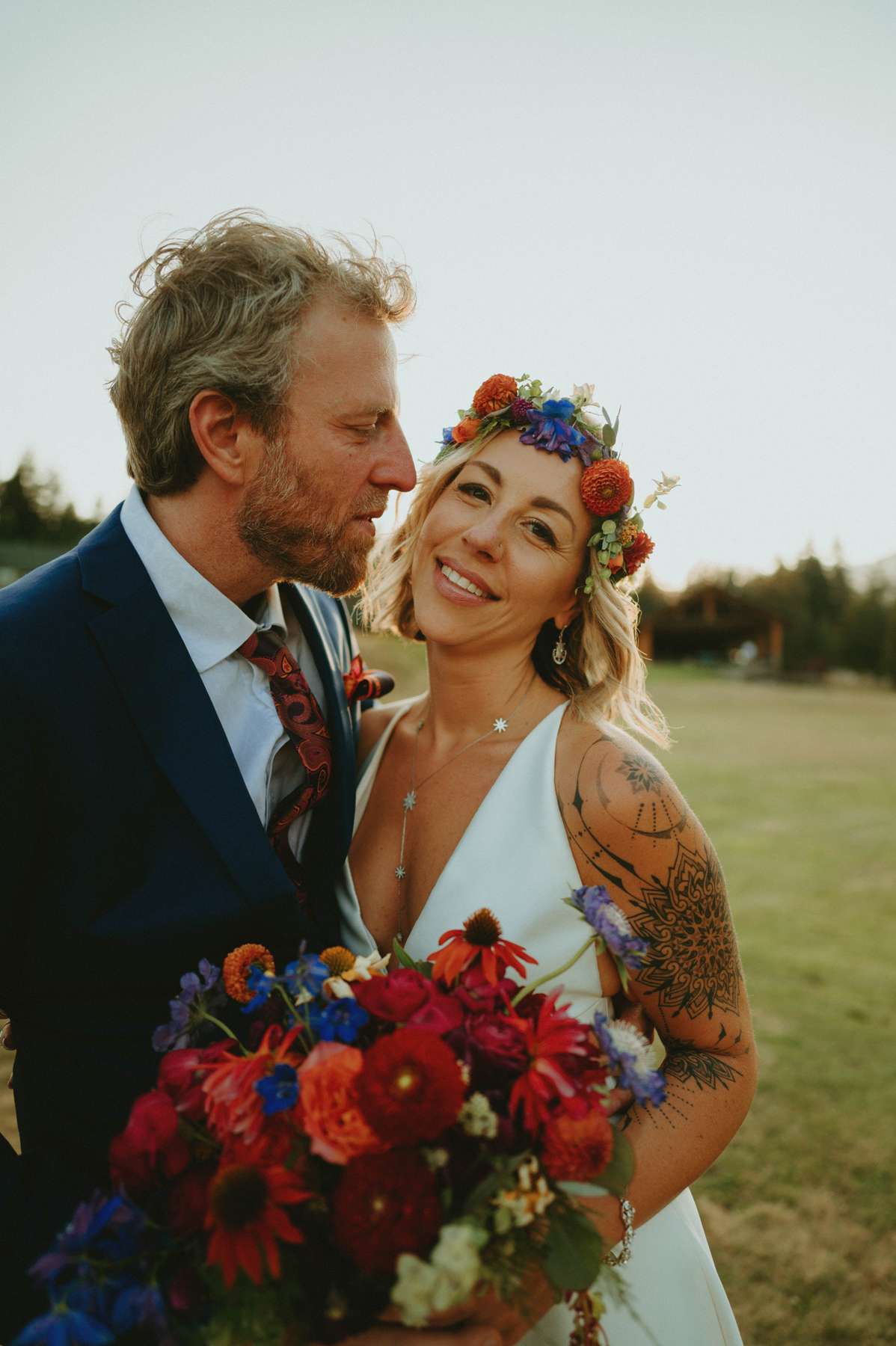 Britt and Ned's wedding was a whimsical and intimate affair that showcased their unique style and love for music. Held at Skamania Lodge in Washington, their special day was filled with vibrant colours, personalised touches, and lots of nods to their favourite band.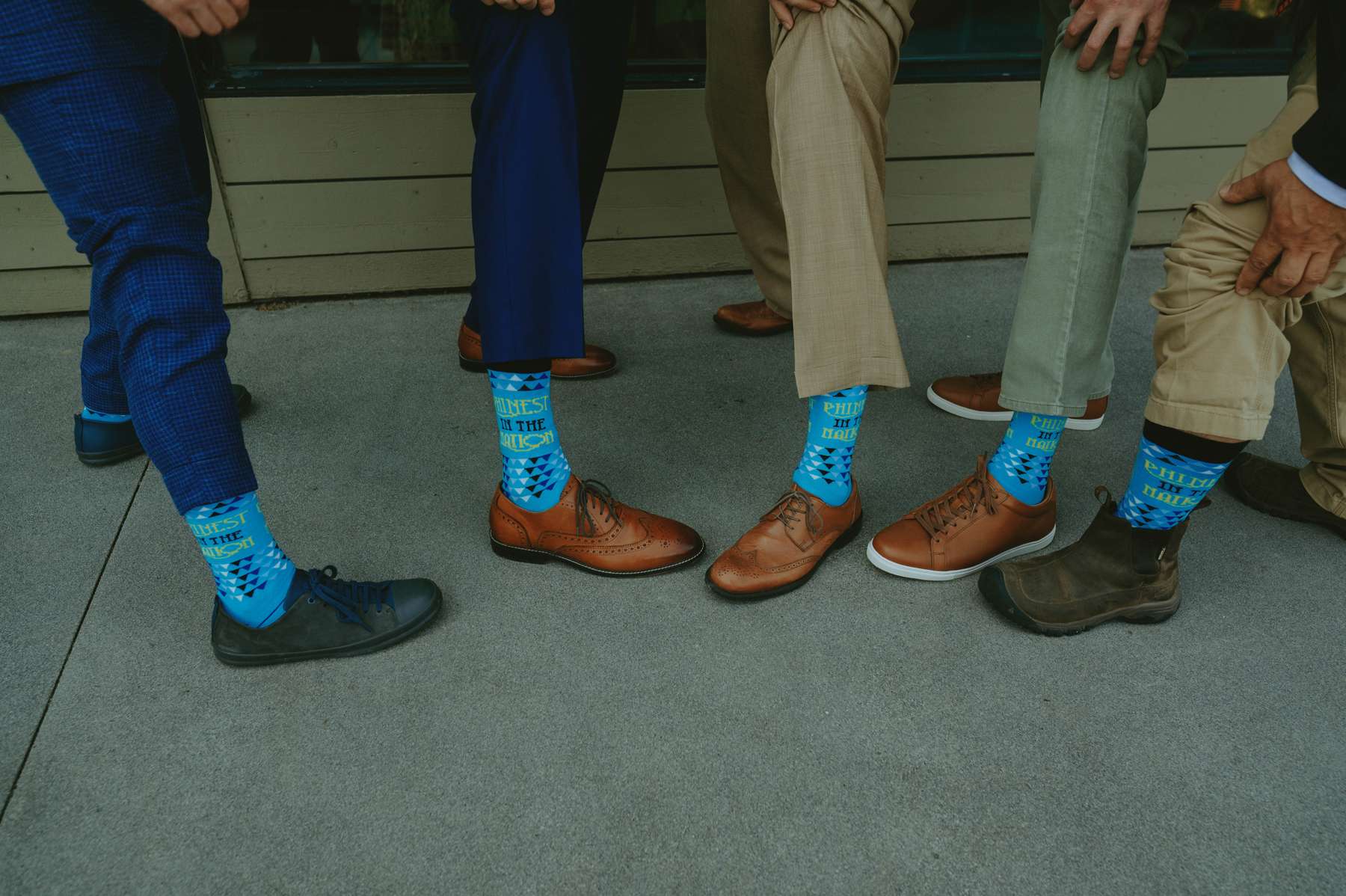 "The band Phish was our inspiration", Britt told us. "The majority of our 35 guests were friends who we tour around the country with seeing the band. Some of these friends have been seeing Phish together for over 15 years. Therefore, we referenced then in a number of ways throughout our wedding: the groomsmen's socks, the lyrics on the bridal party's tambourines, the bridal recessional, the welcome mirror, the table assignments, and our choice of reception music."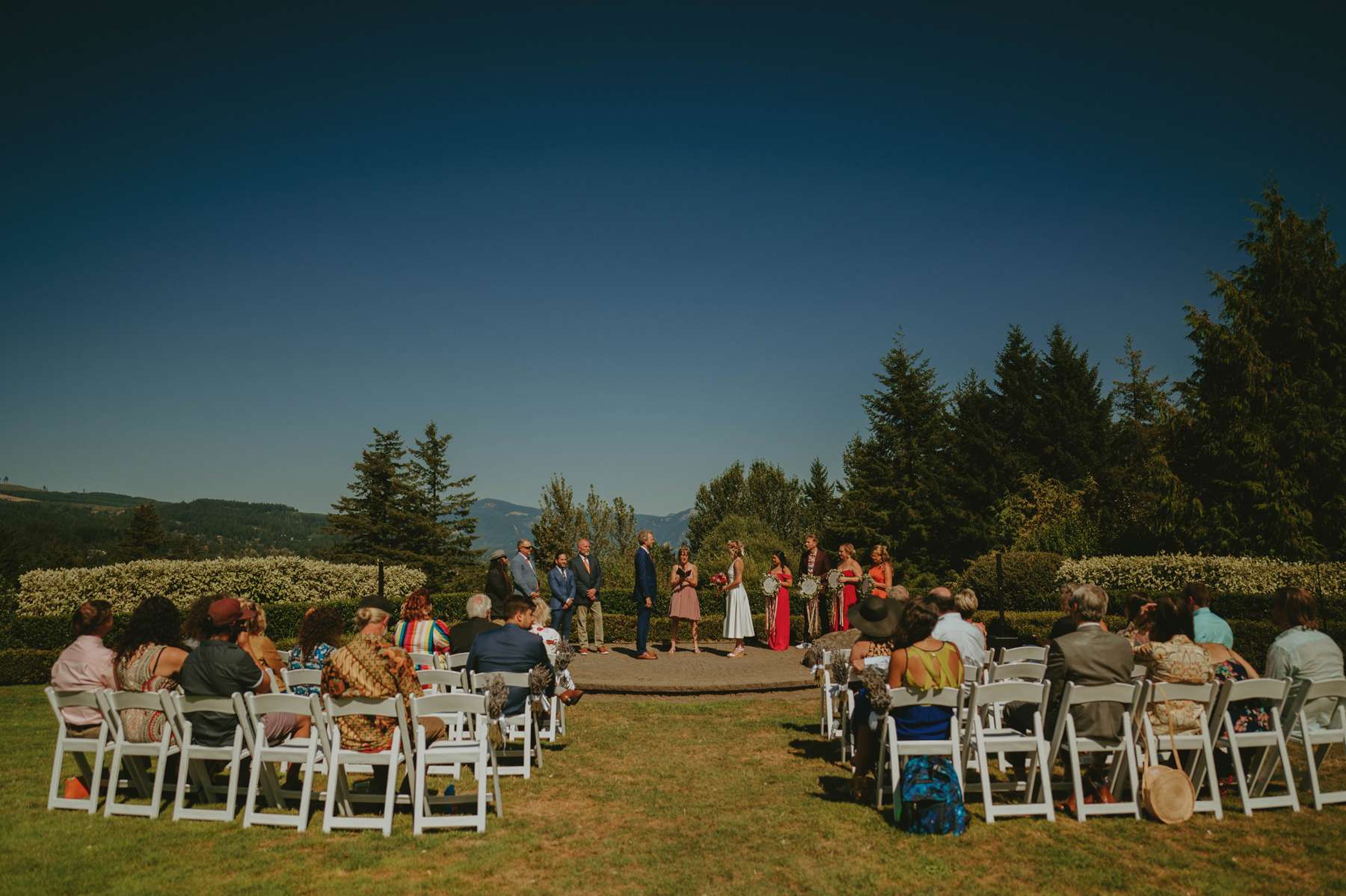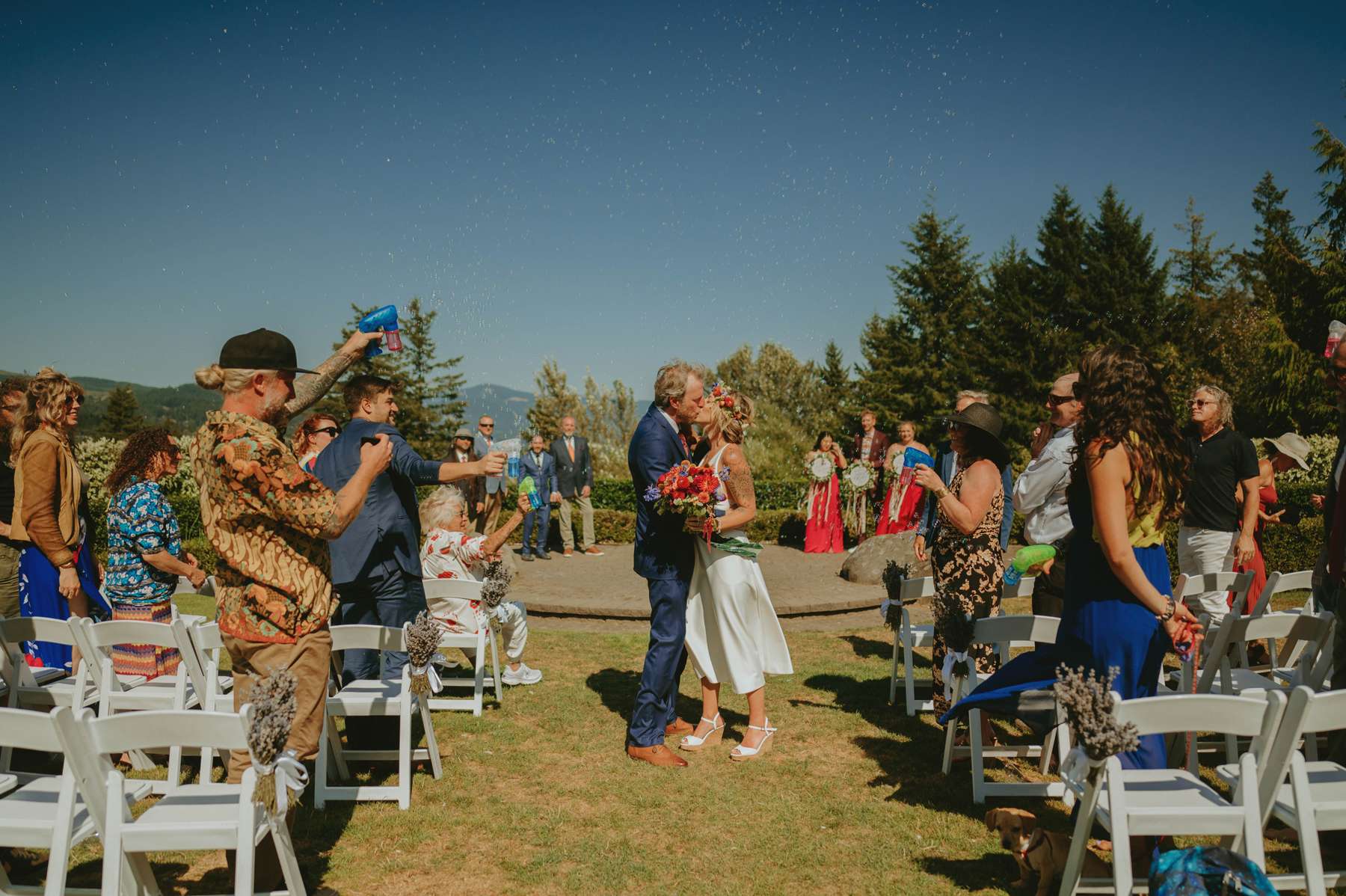 During their ceremony they blessed the four directions and elements of the earth with a singing bowl and they gave away stones to their guests with different energetic properties in honour of the full moon. The ceremony was officiated by a close friend who also led the group in a grounding meditation.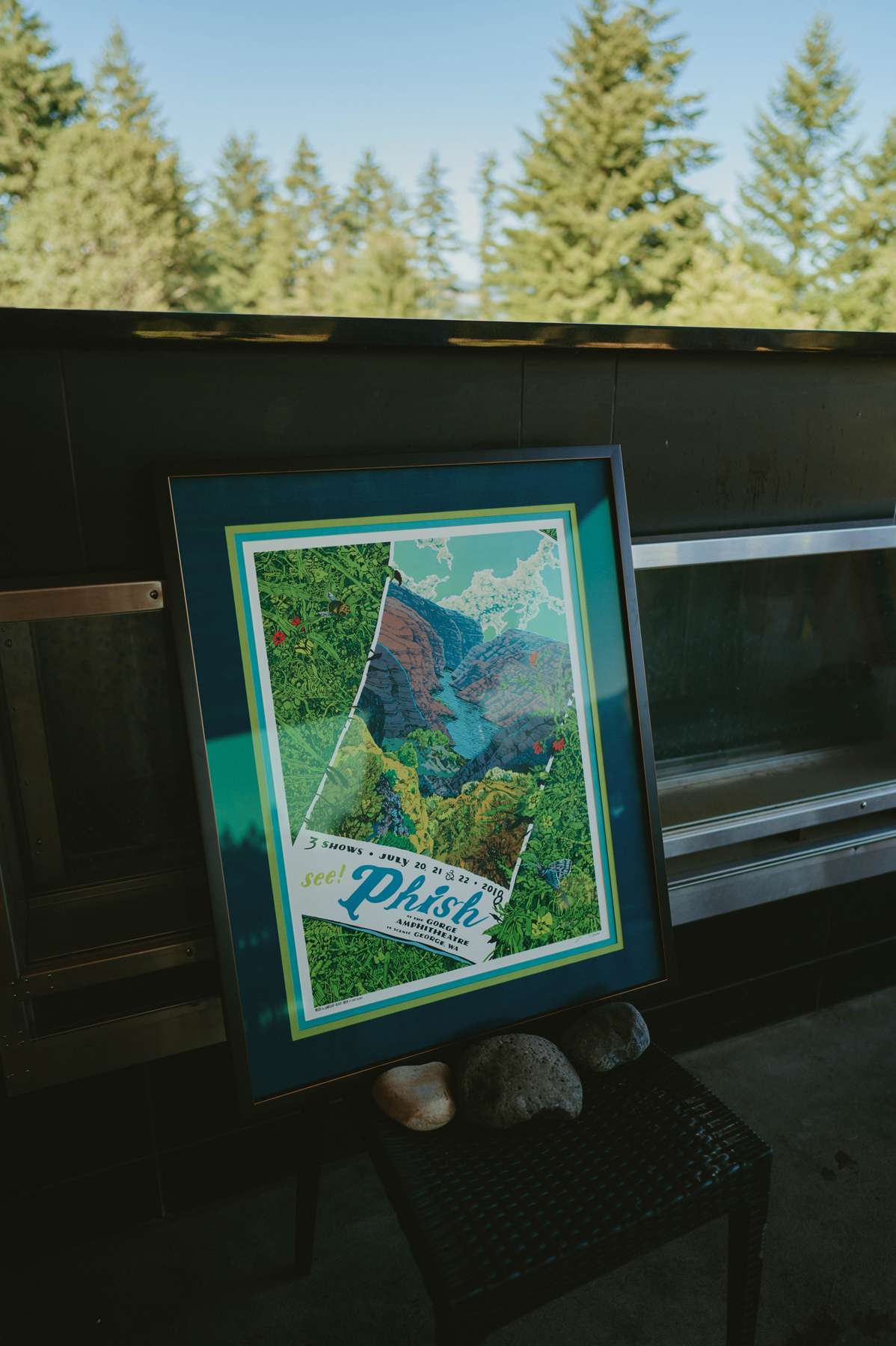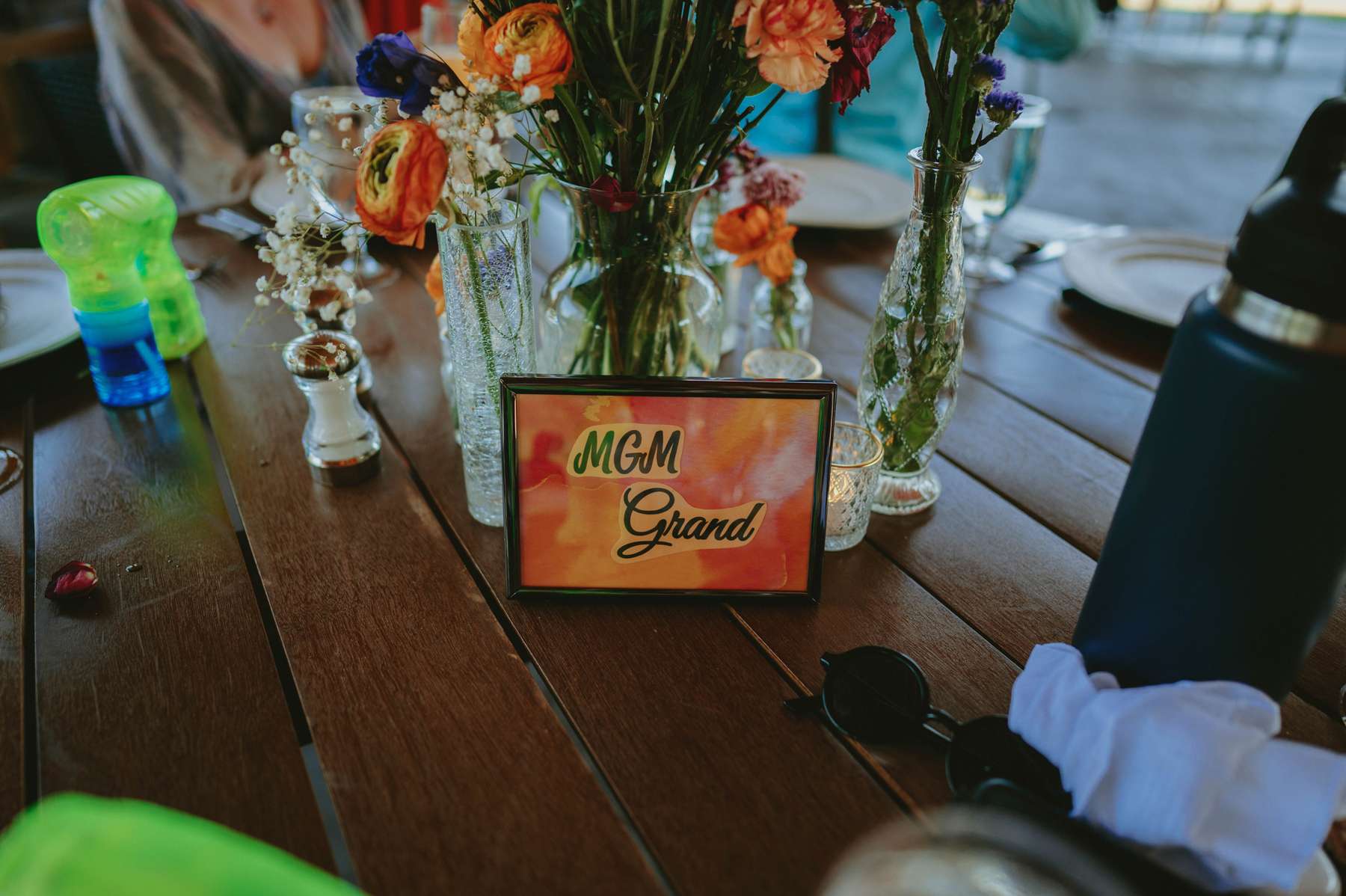 The reception was a joyous celebration with DIY decor and playful elements. Bubble guns added a touch of magic to the dance floor, while the band played energetic covers of Phish and The Grateful Dead, along with their own funky jams. "A really memorable moment was walking into the reception space for the first time and seeing all of the decor that we had made over the previous few months laid out so beautifully in the pavilion by our friends", the bride continued. "All of the decor was DIY. We had a blast collecting various items from thrift stores in the months leading up to the big day."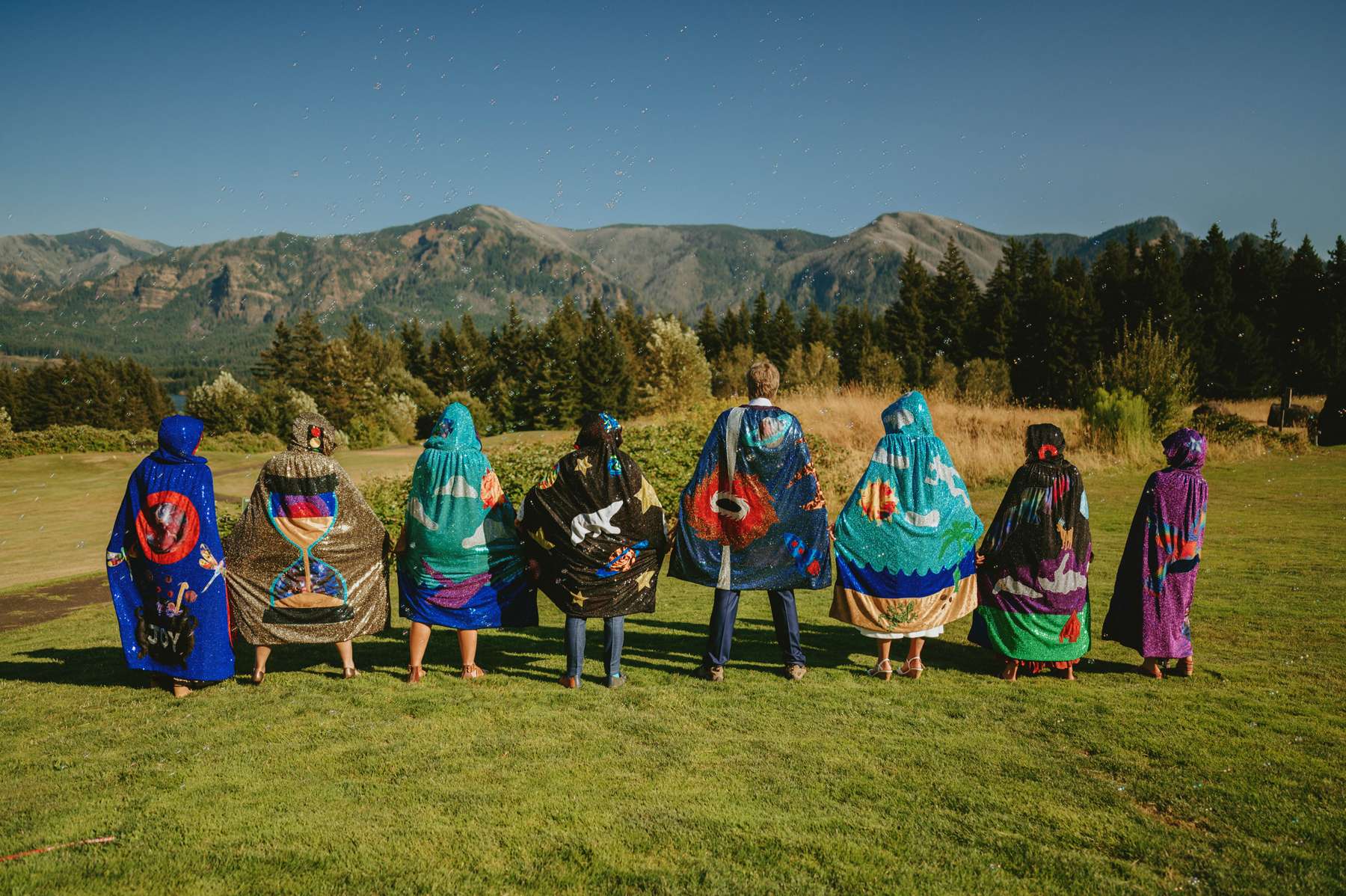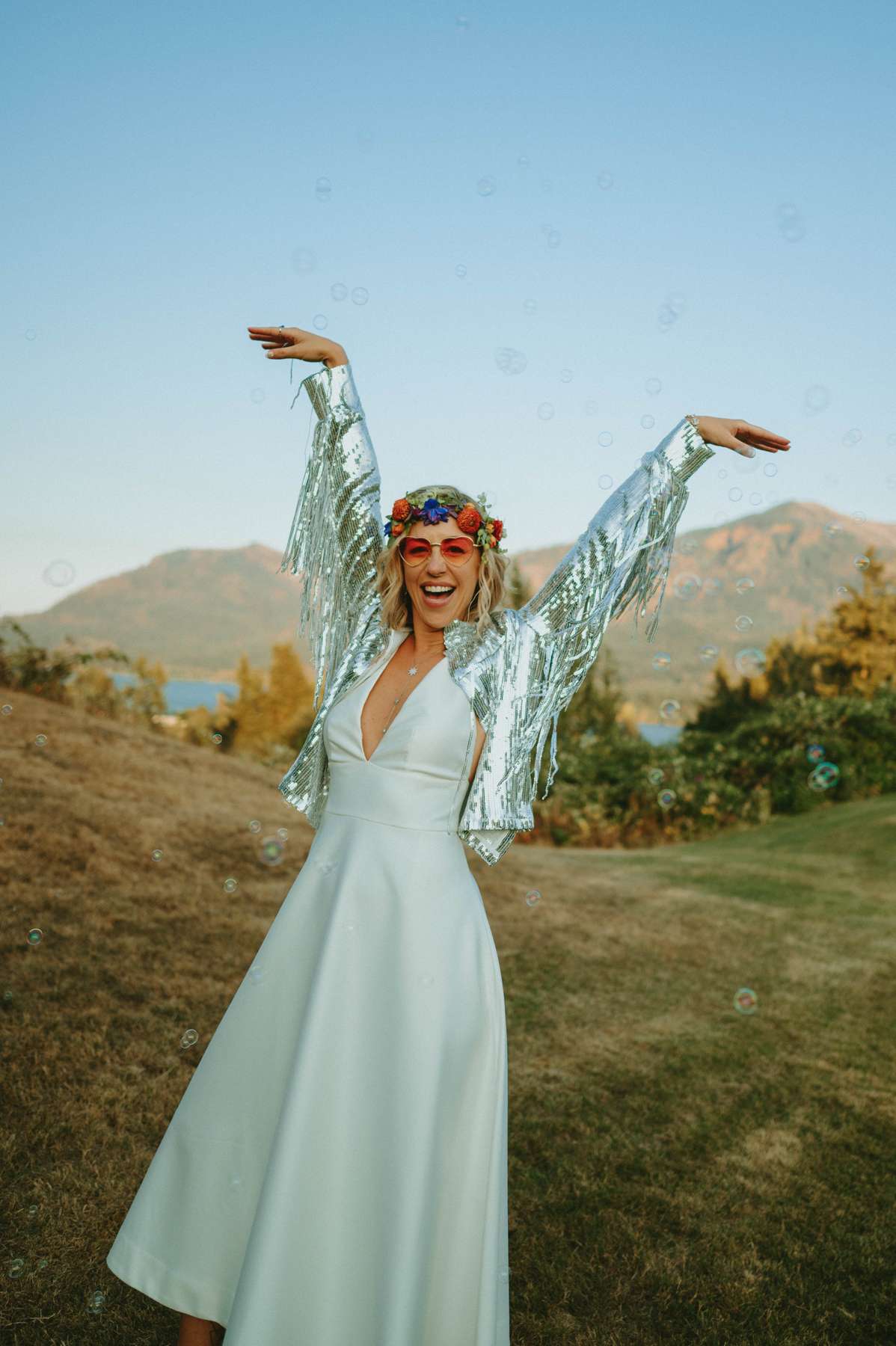 The night then ended with a memorable moment as a full moon rose, and everyone stepped outside to howl in unison!
In hindsight, Britt and Ned only wish they had hired a videographer to capture the day's precious memories. "I would love to have a video to help us remember the details of the day forever." Britt concluded.