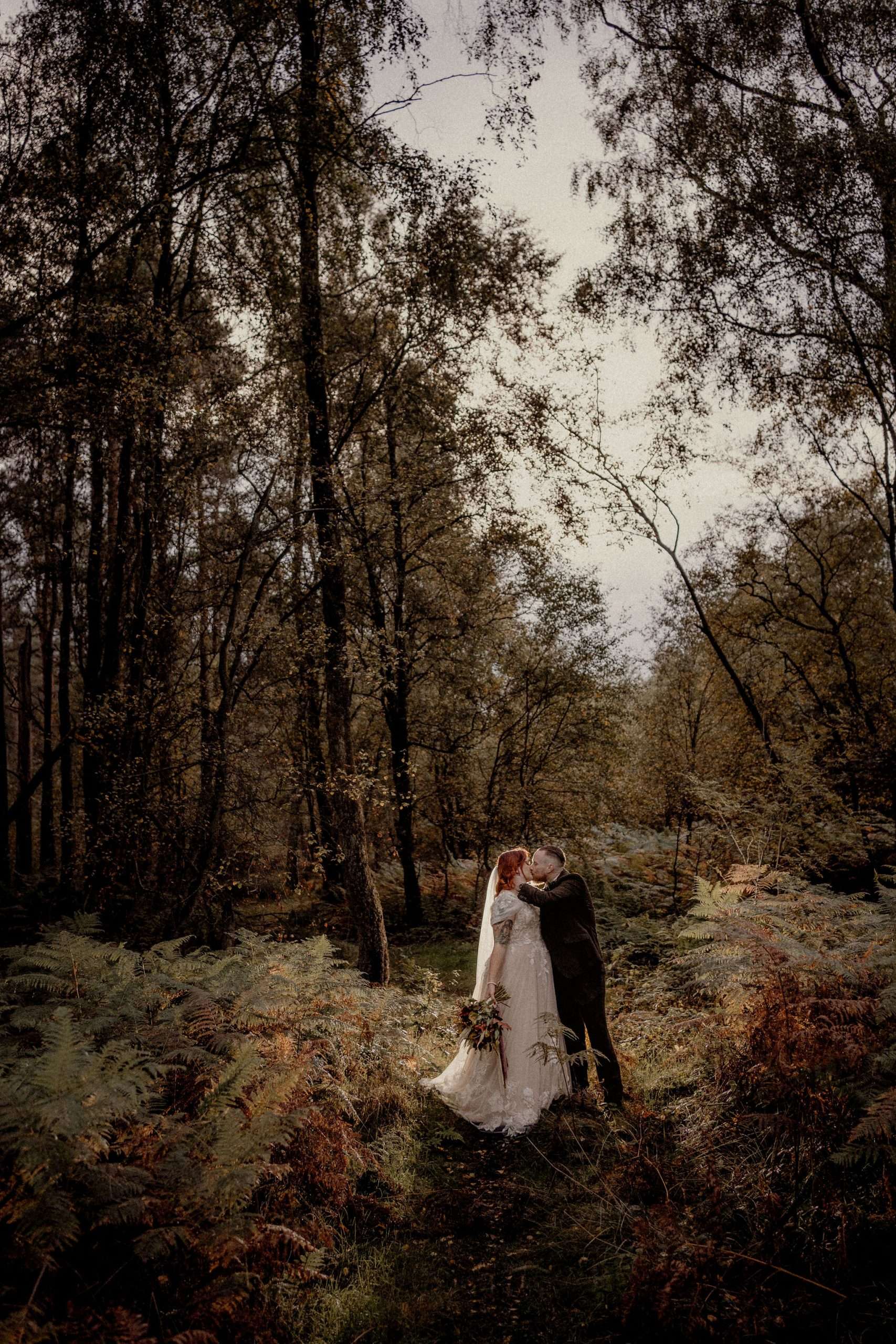 Michelle and Chris' wedding was a day filled with love, joy, and personal touches. Their wedding took place at The Walled Garden in Fife in October, and while the day had some specific theme ideas like The Secret Garden, autumn, harvest, and a Gilmore Girl's American style barn vibe, Michelle said their theme was really "just stuff we like."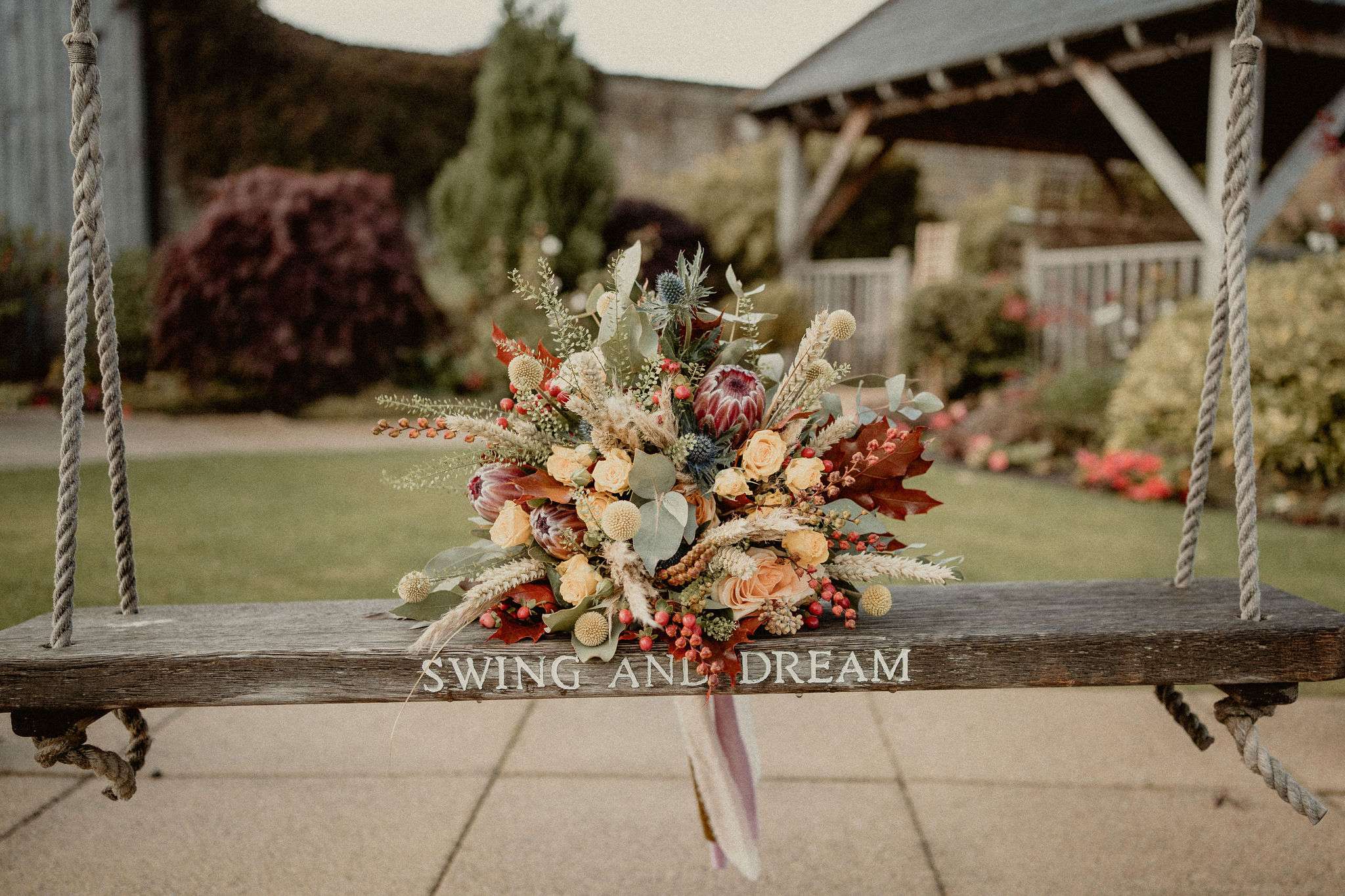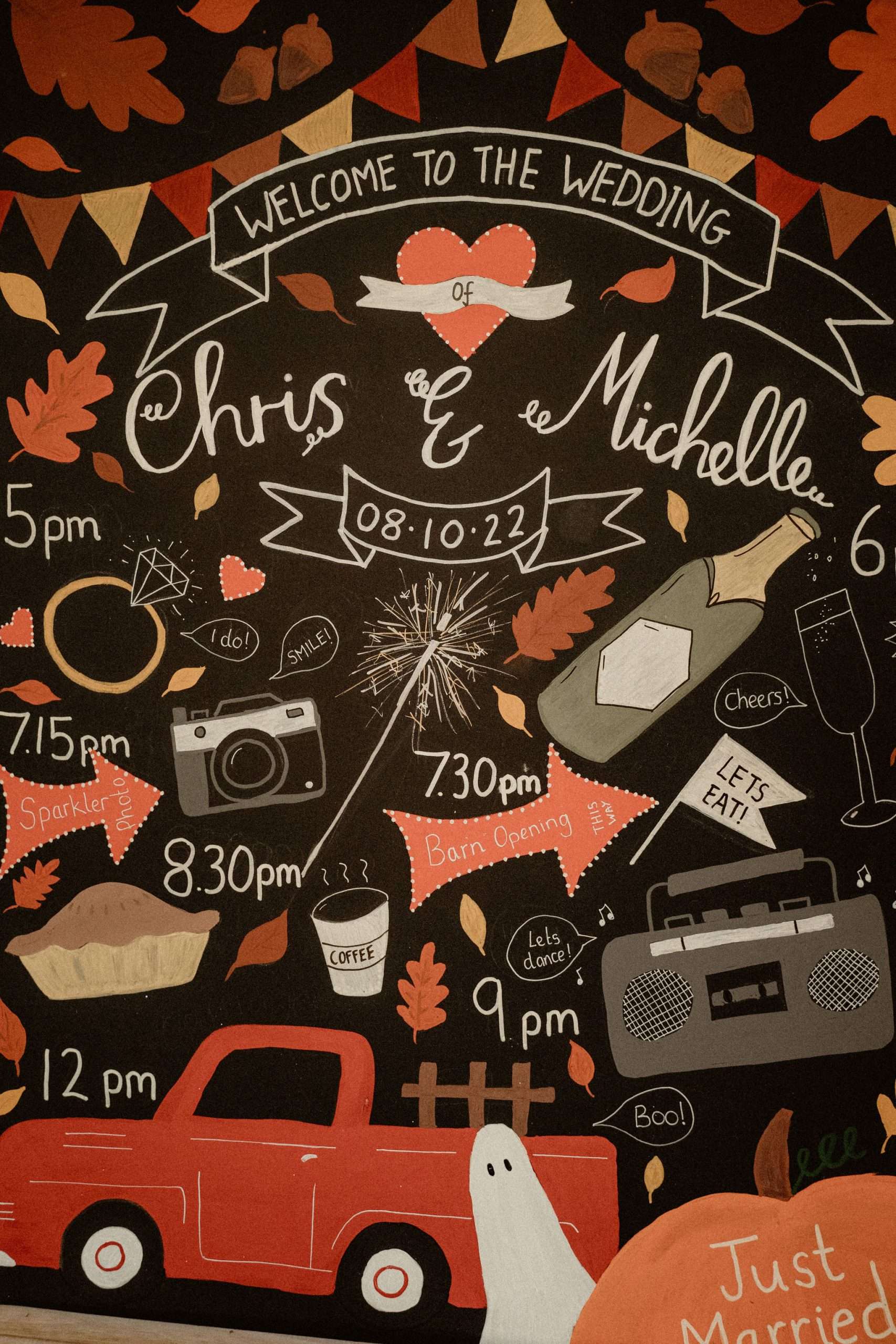 Nature and the season served as their main inspiration and Michelle and Chris had their heart set on an outdoor ceremony. Although Scotland's weather can be unpredictable, they got lucky and the rain held off!
As the last of their friends to get married, the couple had the benefit of being able to see how other people had done their weddings and to take the best bits from each. One thing they did change was the schedule of the day, to create a much more relaxed and laidback atmosphere. Michelle explains, "Our ceremony was at 5pm so we arrived at 3pm and we did a first look and then our wedding party photos before the ceremony. We had a little bit of time to have a drink, then the bride hid in a room while the groom welcomed guests. After the ceremony, we had a drinks reception at 6 and a BBQ at 7. The day was really relaxed I think the schedule had a big part in that."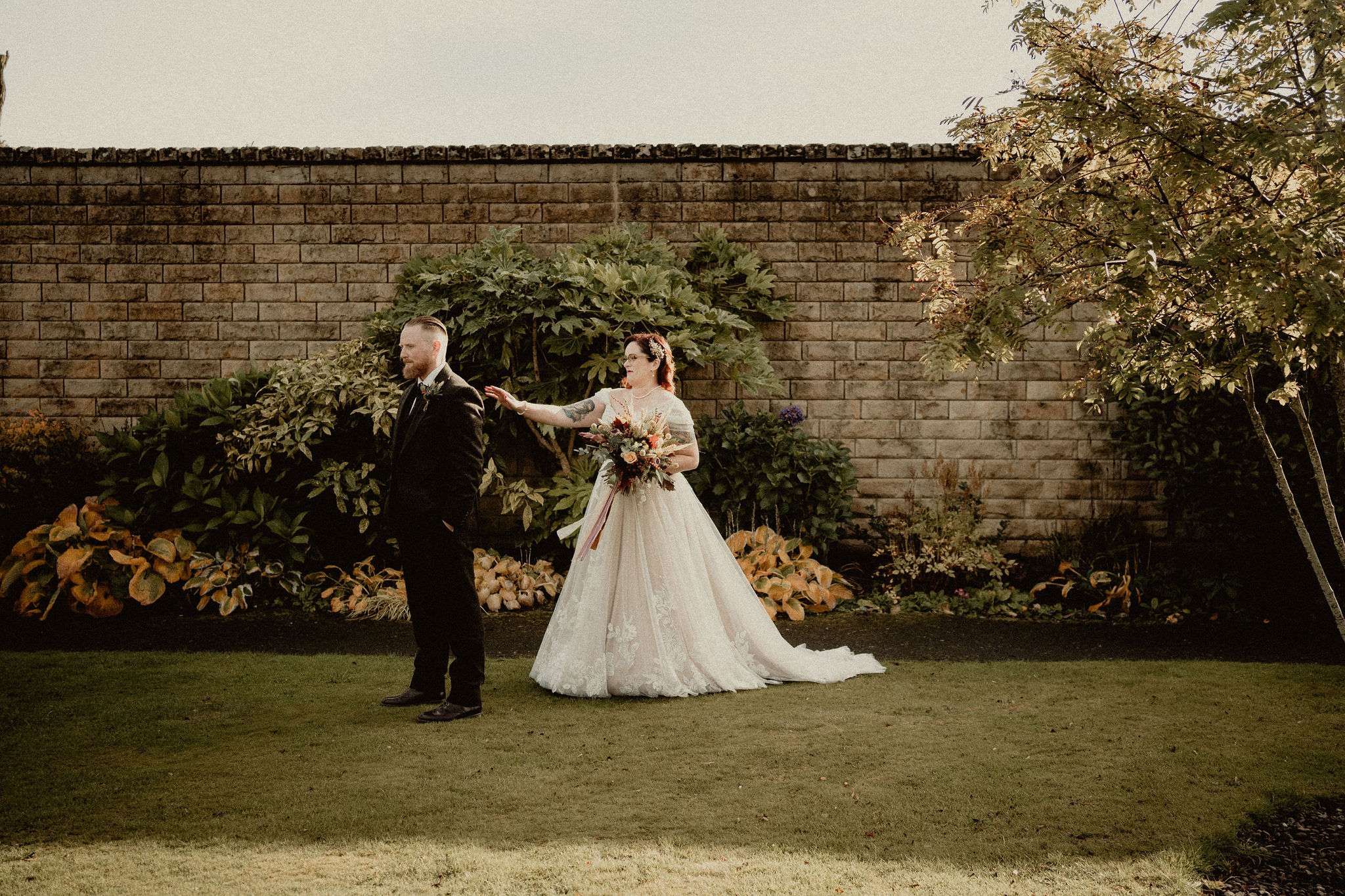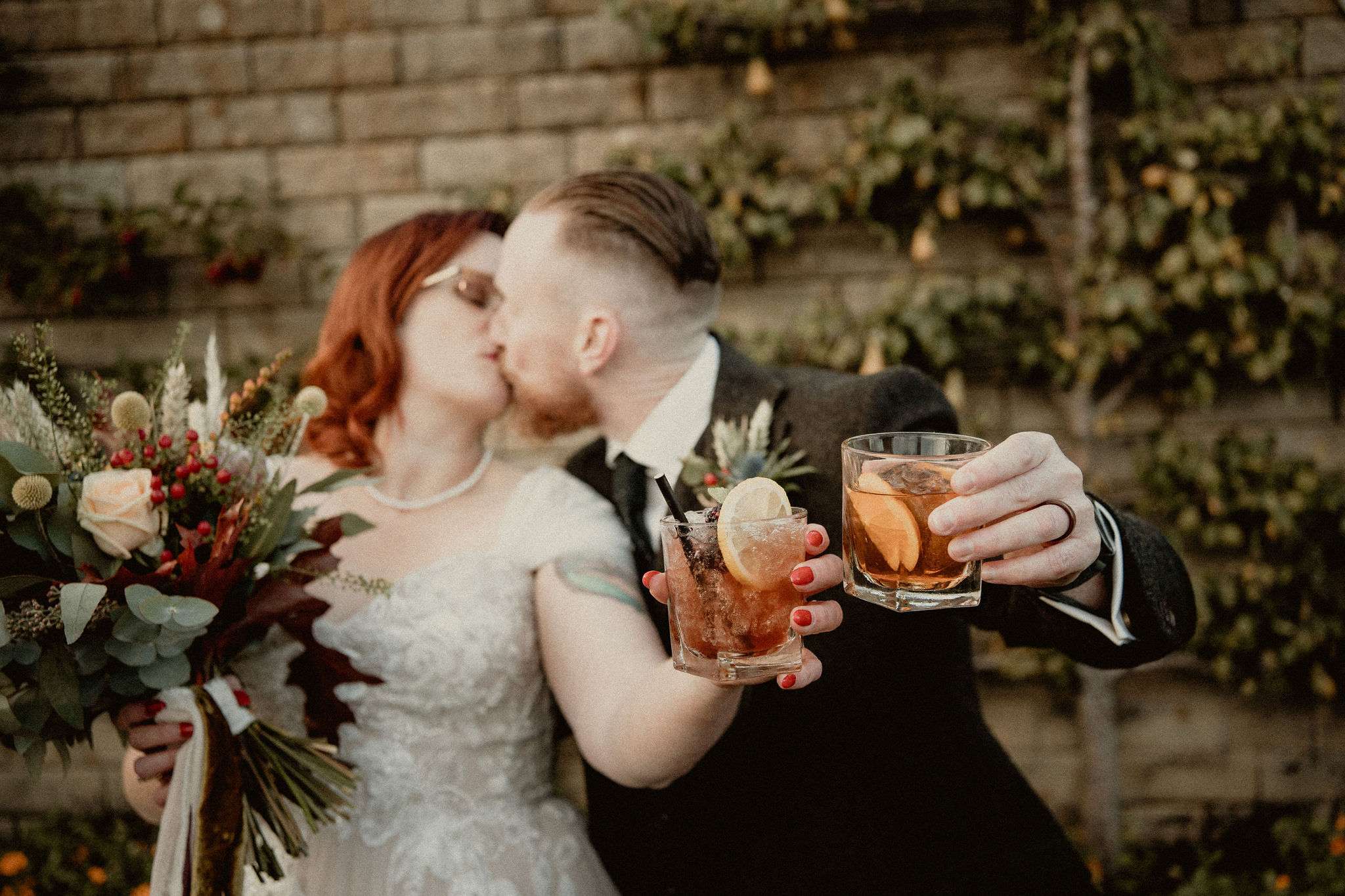 But what truly inspired Michelle and Chris was their friends and loved ones. "We wanted a day and, in particular, a ceremony that was an exchange between me, Chris and our loved ones", the bride continued. "We wanted to involve them in small ways throughout the whole ceremony. We had a ring warming where at the wedding bands were passed around all the guest to 'warm' reflect, bless, wish (whatever they believed in) all the good energy and love into the rings, that we plan to wear forever. We then did a handfasting. My aunt came up and gave the celebrant a piece of Nottingham lace to represent my heritage and Chris' uncle gave the celebrant a piece of Wilson tartan to represent his."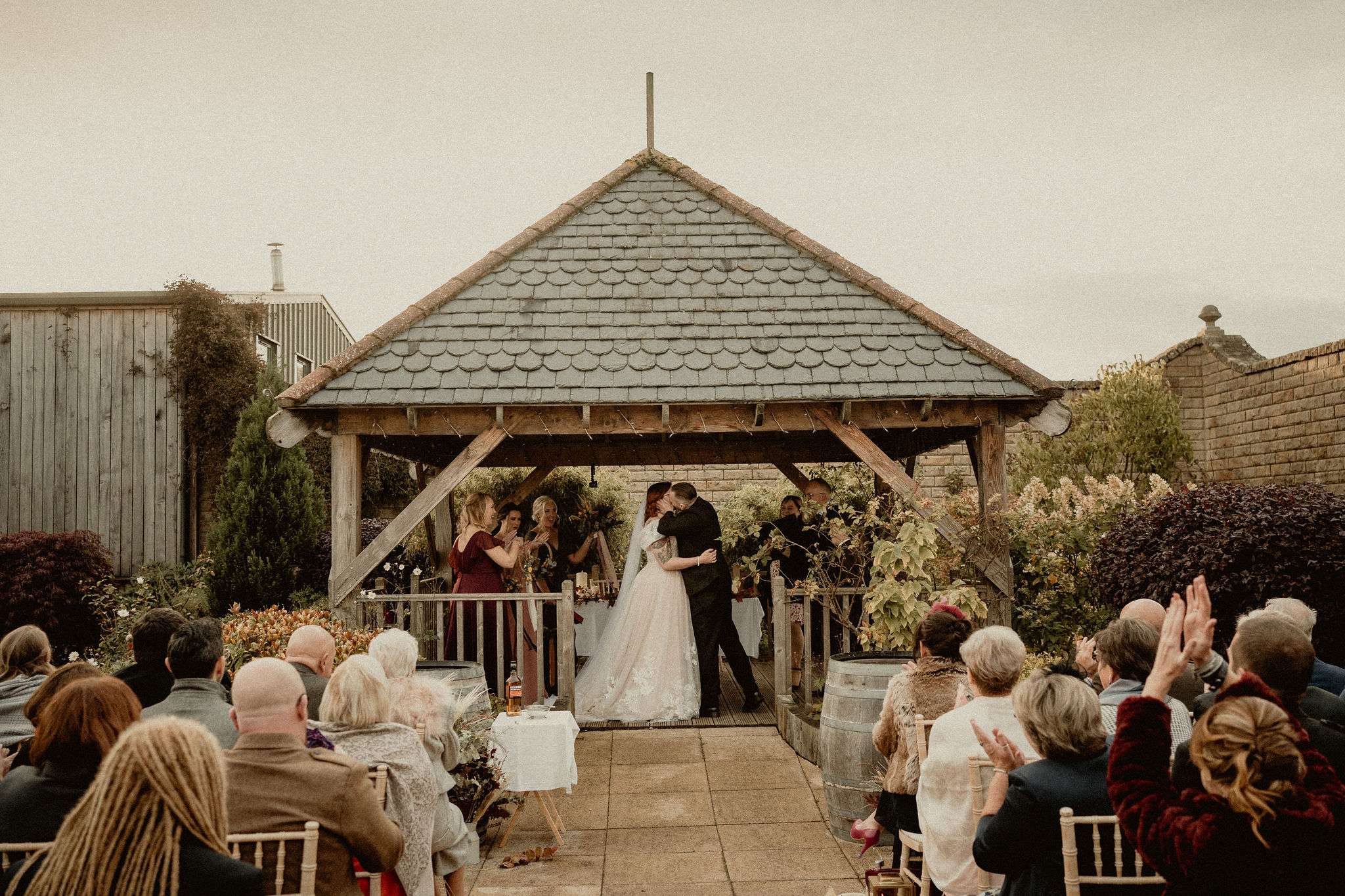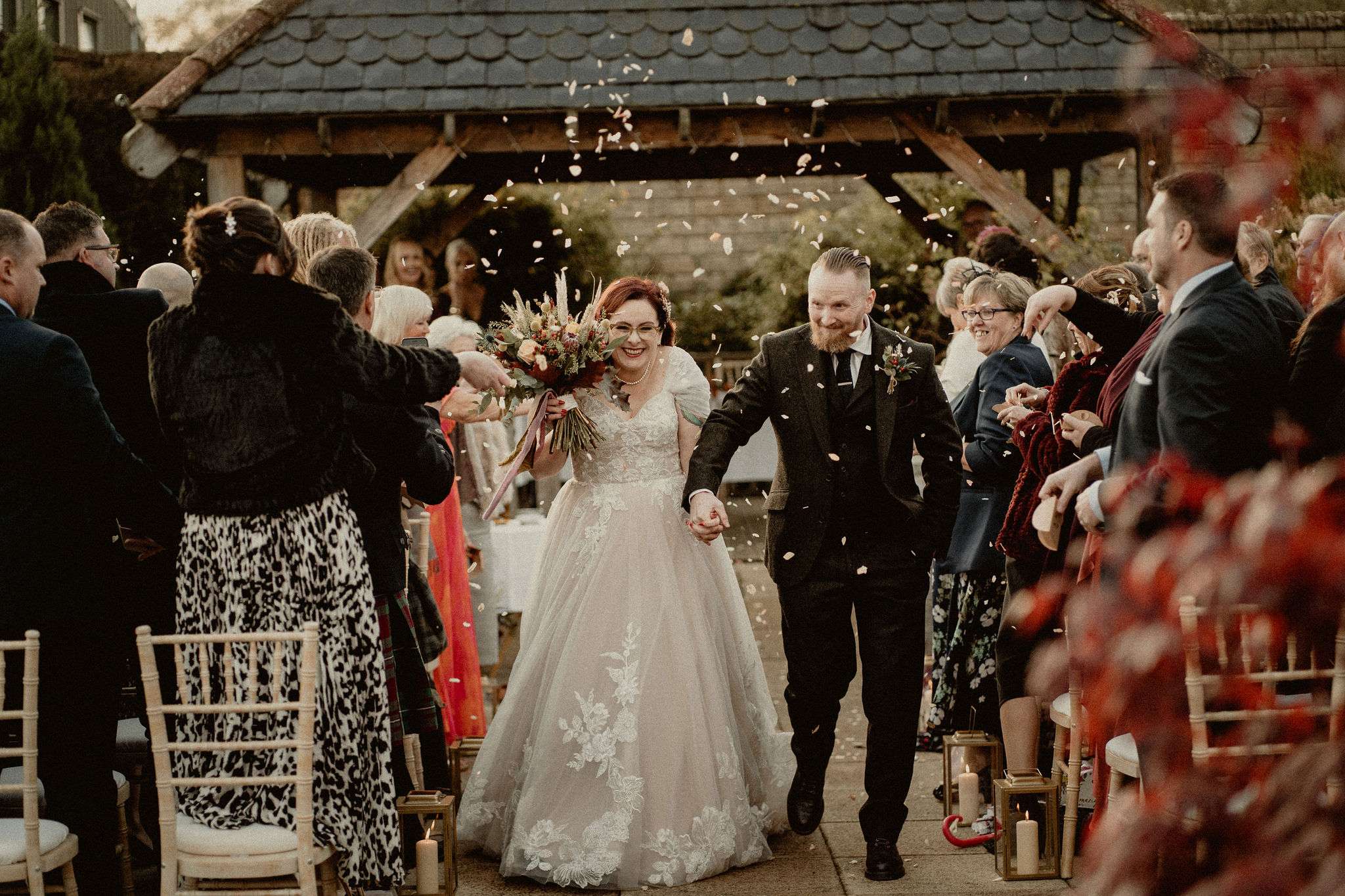 They also wanted to ensure that family members who were no longer with them were embedded into the ceremony. "It resulted in a ceremony and day where we felt really loved and held by our family and friends," Michelle said.
Michelle's favourite part of the wedding planning process was enjoying all the small moments leading up to the day, like make-up trials, hair trials, suit and dress fittings, and hen weekends. "All these moments were so special to us. Celebrate them too, enjoy the process!" Michelle said.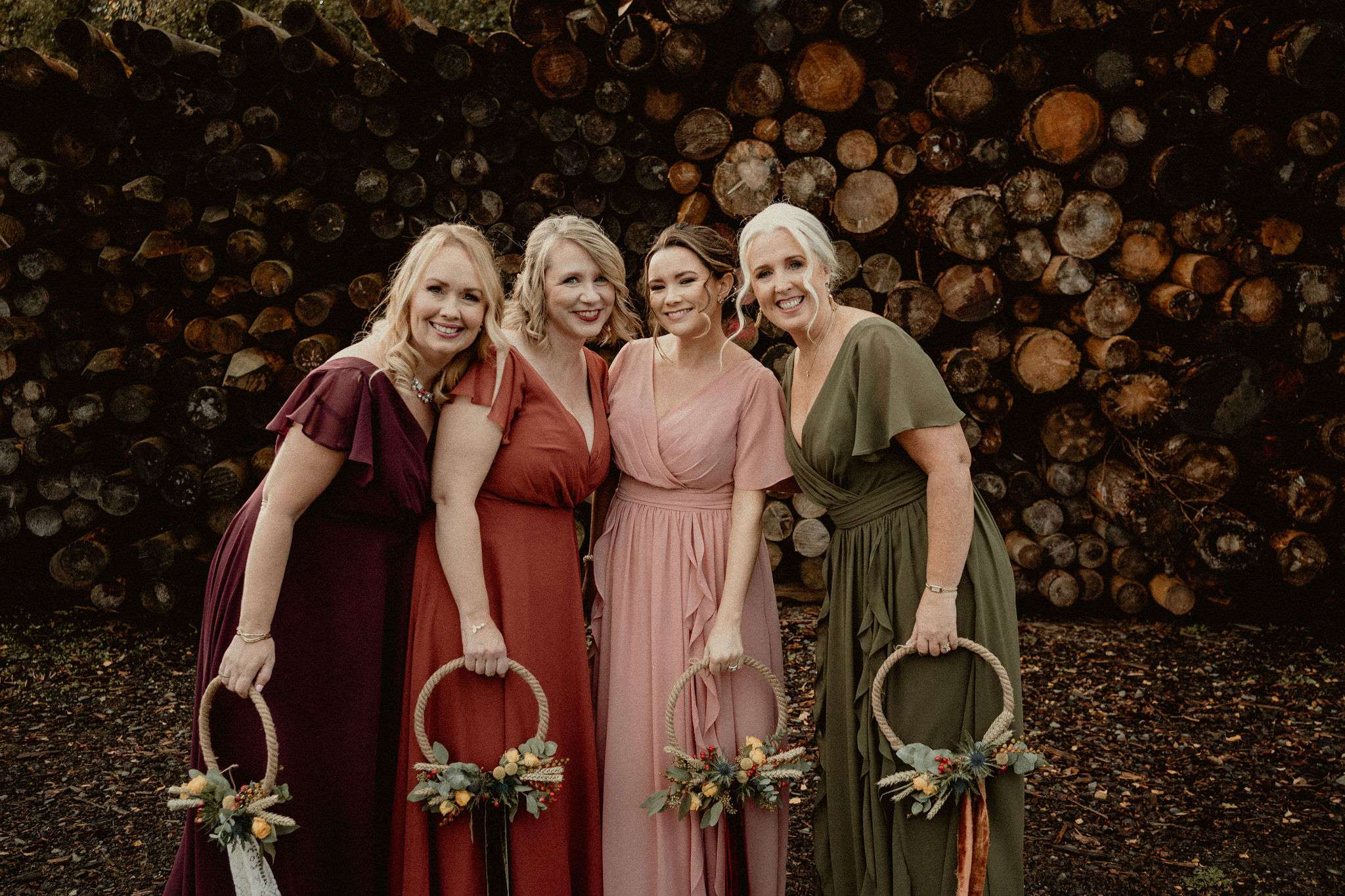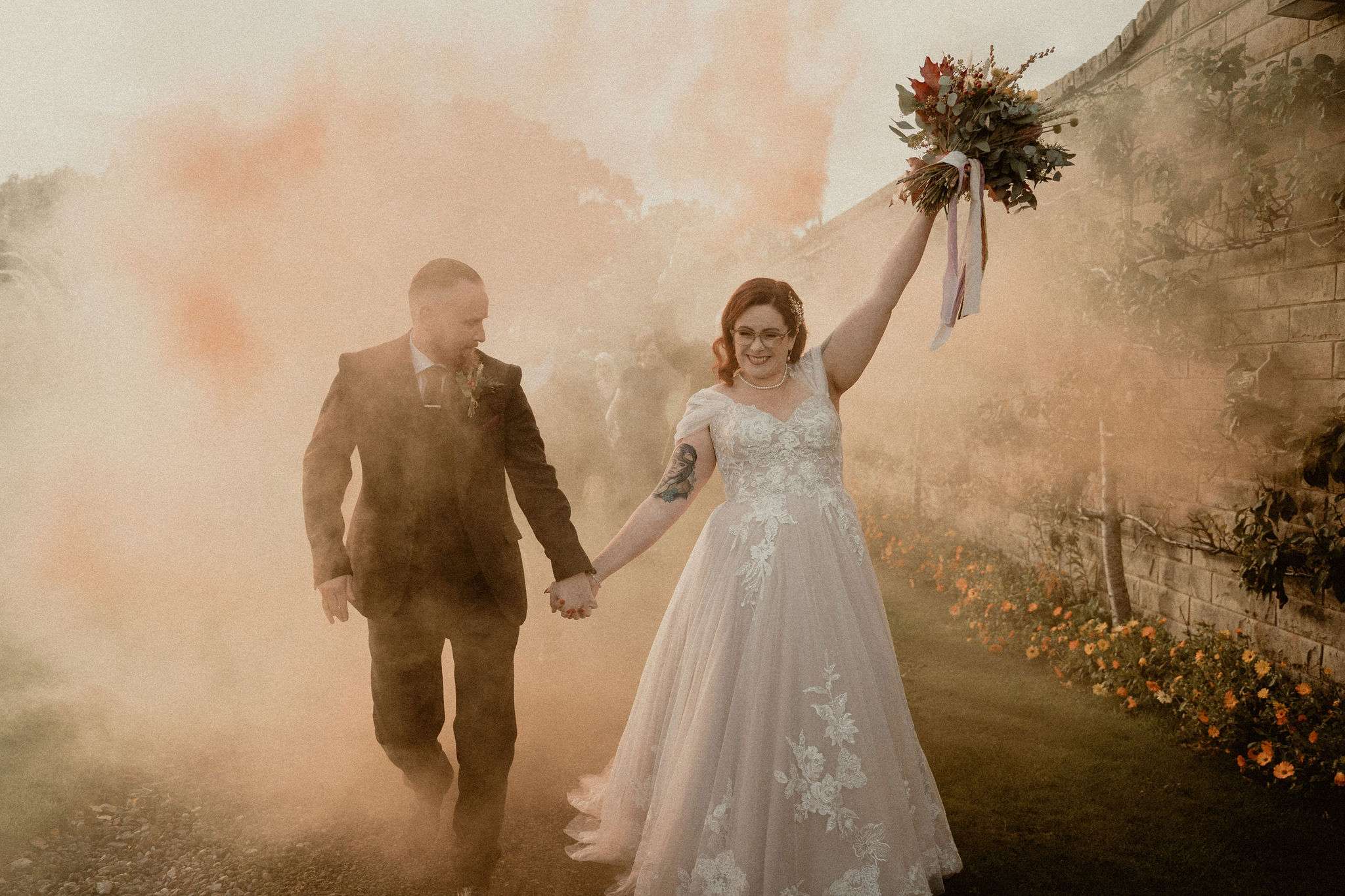 Michelle shared some great advice for future engaged couples, encouraging them to "let go" and not to stress about the small details. "The day is not just about the event, but the moments leading up to it. Enjoy the process and focus on what brings you joy," she said.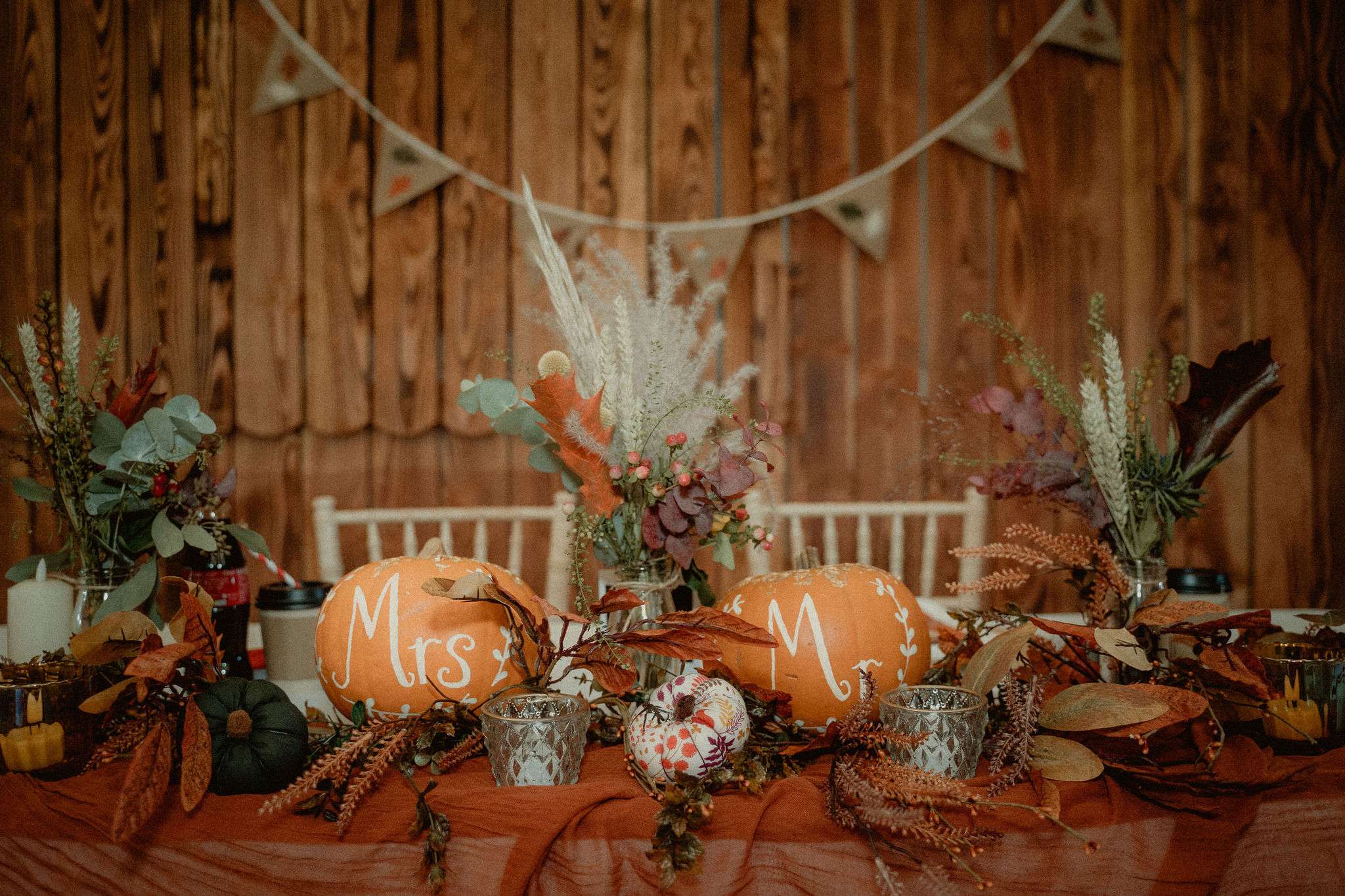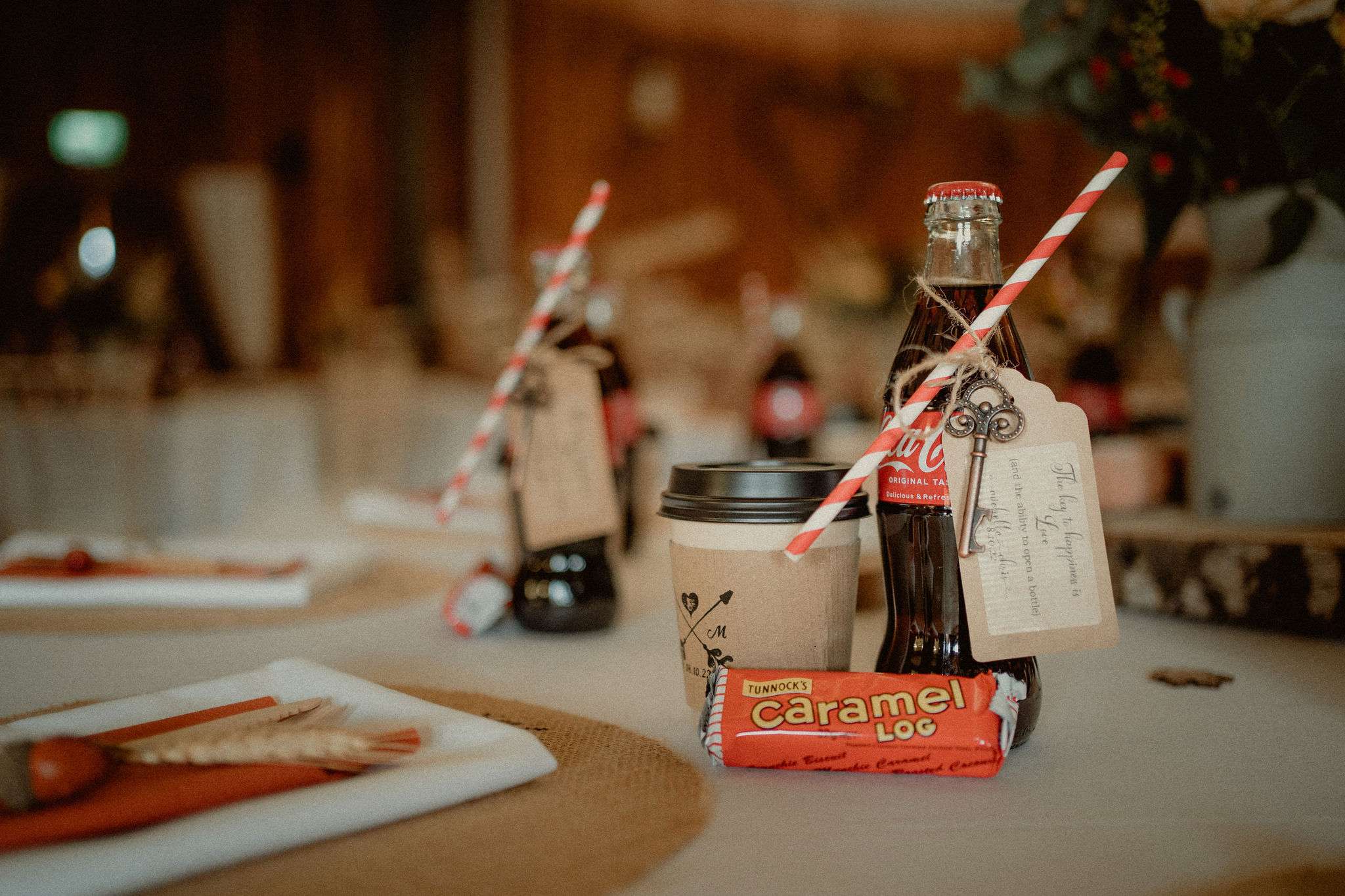 Michelle praised the wedding industry for becoming more flexible and inclusive, thanks to forward-thinking magazines like Rock n Roll Bride. "People are pretty much up to accommodating most things. I was pleased as a plus-sized bride that the dress shop I went to was size-inclusive," she said. "When the first copy of the magazine fell on our doormat, just after our engagement, it started the chain of events of a year of special, magical moments cumulating in the wedding day of our dreams. It's meant so much to us to have a wedding magazine that is inclusive and represents our values. Thank you so much!"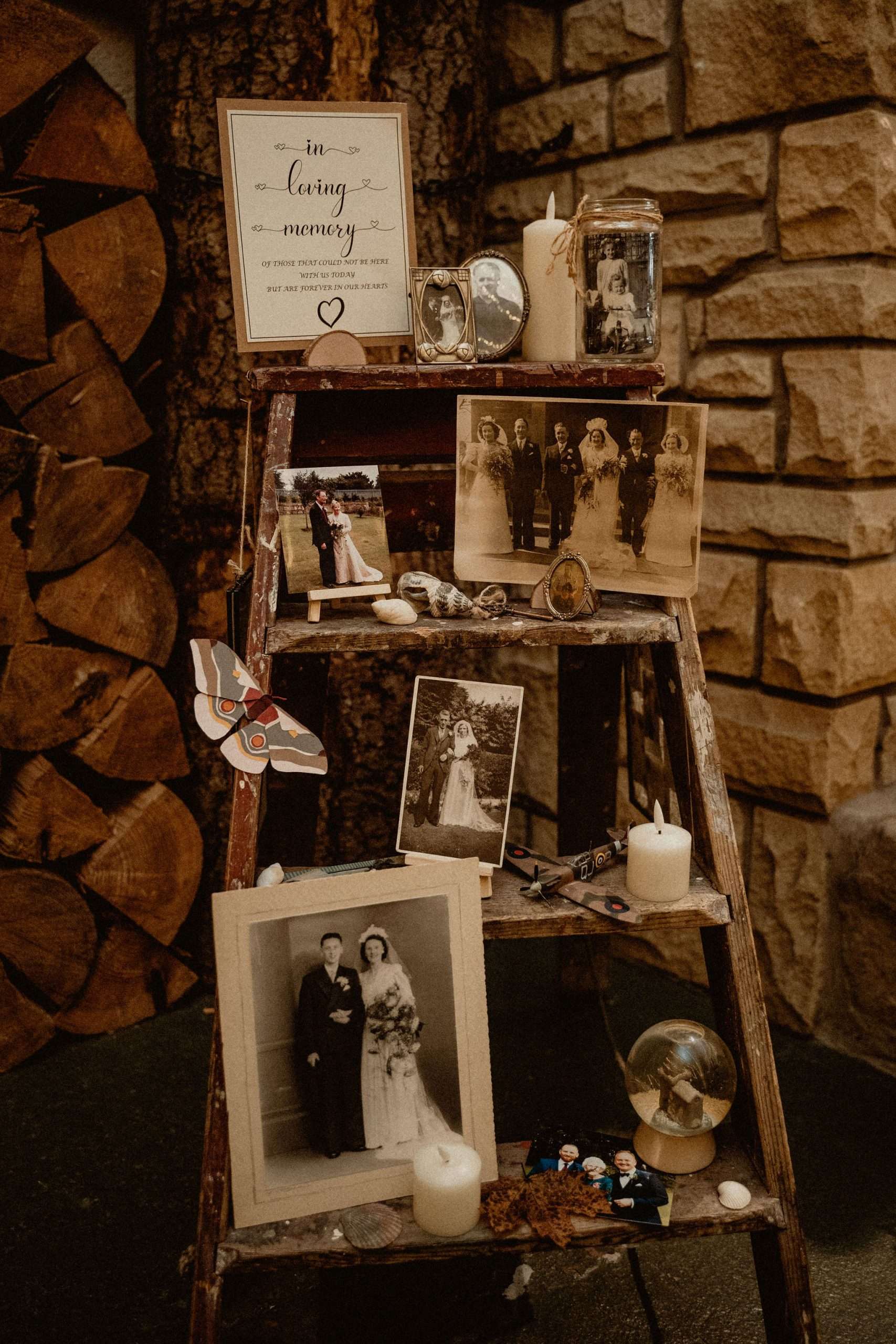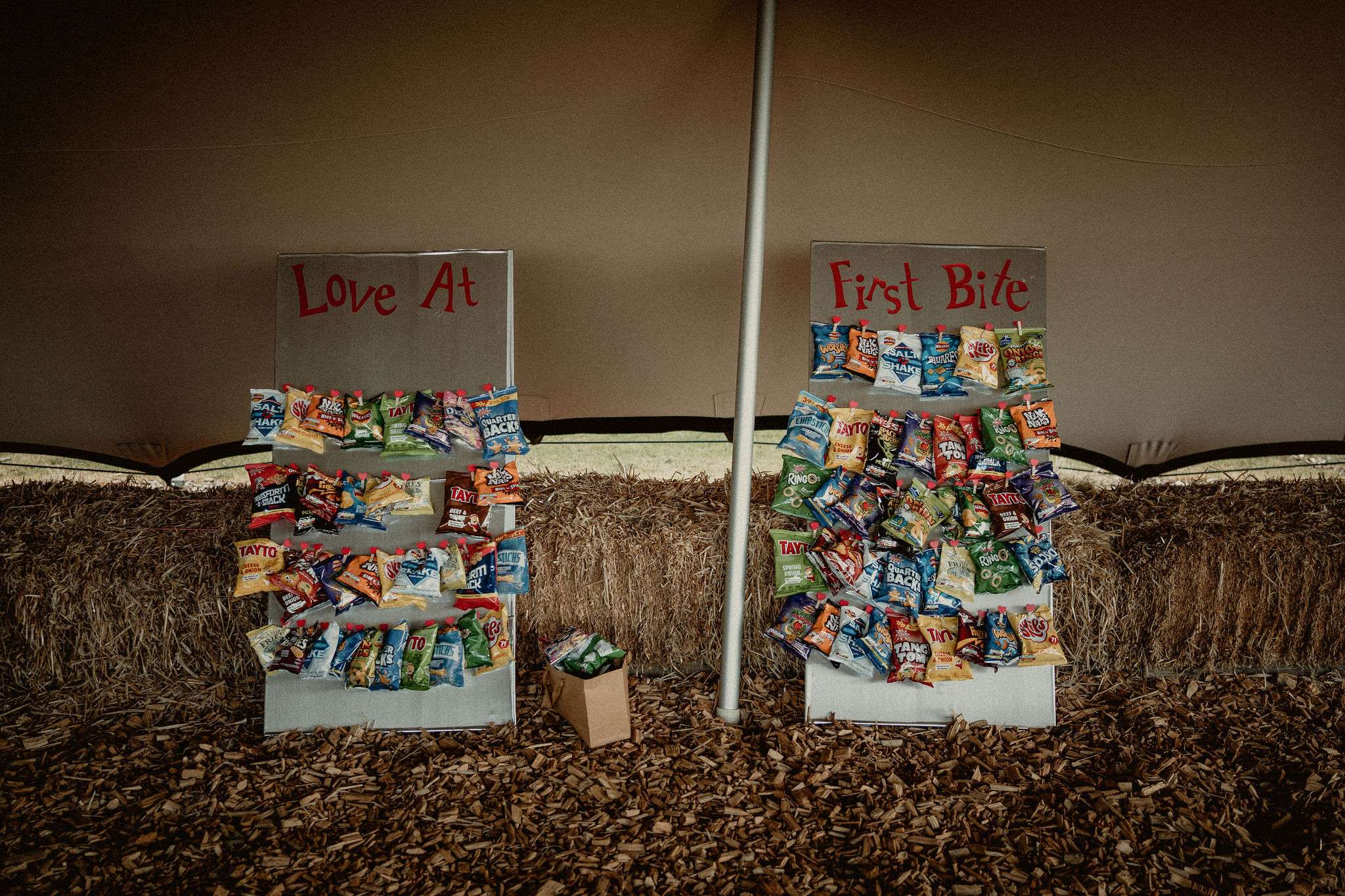 Michelle and Chris' wedding was a beautiful celebration of love, joy, and personal touches. Their focus on what brought them joy and involving their loved ones throughout the ceremony created a day they will cherish forever.