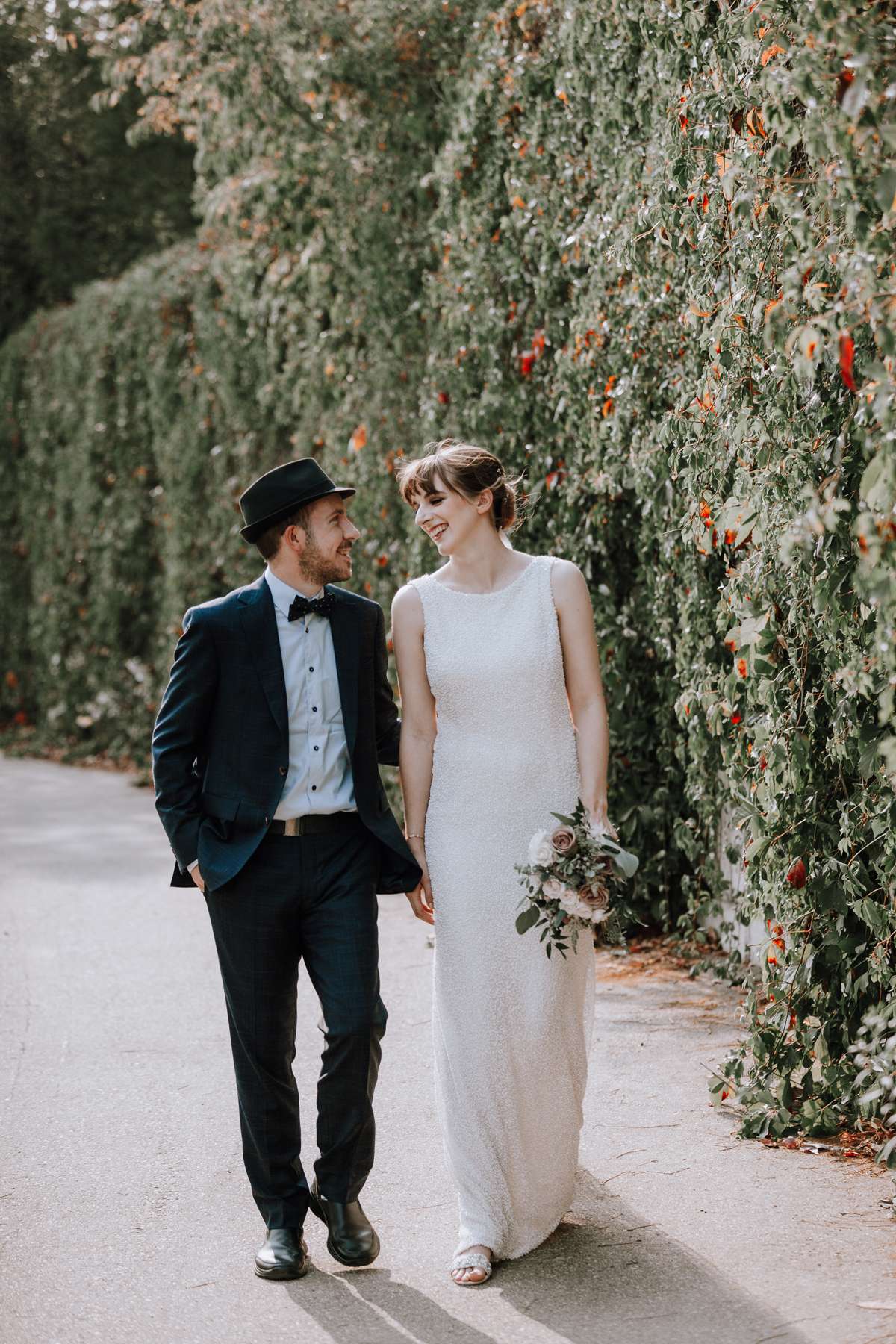 This enchanted celestial gathering was inspired by the song Cosmic Love by Florence and the Machine. Katryna and Rory wanted their wedding to feel more like a gathering of their favorite people and less like a formal event. Rory and his mum played an improvised version of Canon in D down the aisle on the keytar and ukulele and a close friend officiated the ceremony.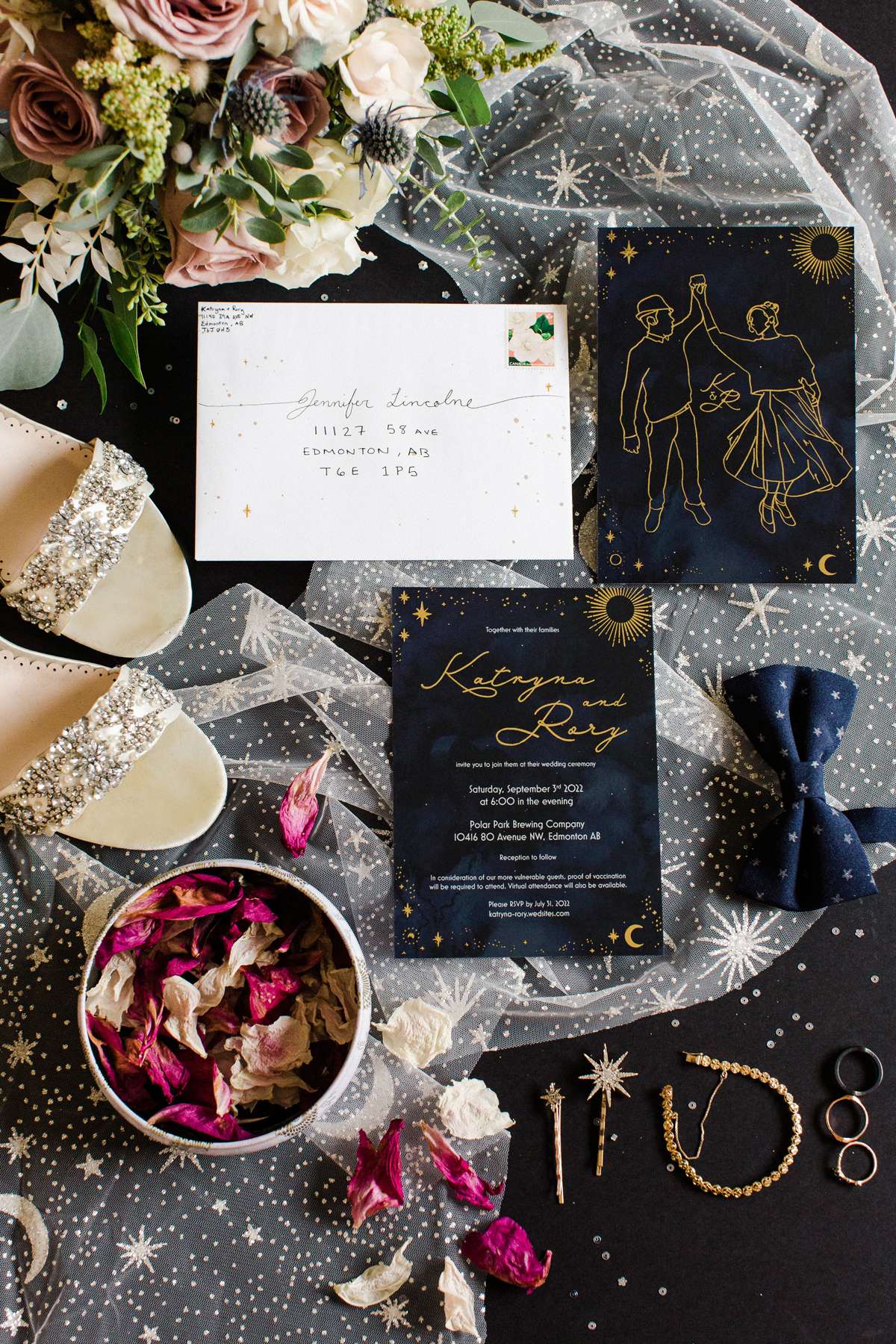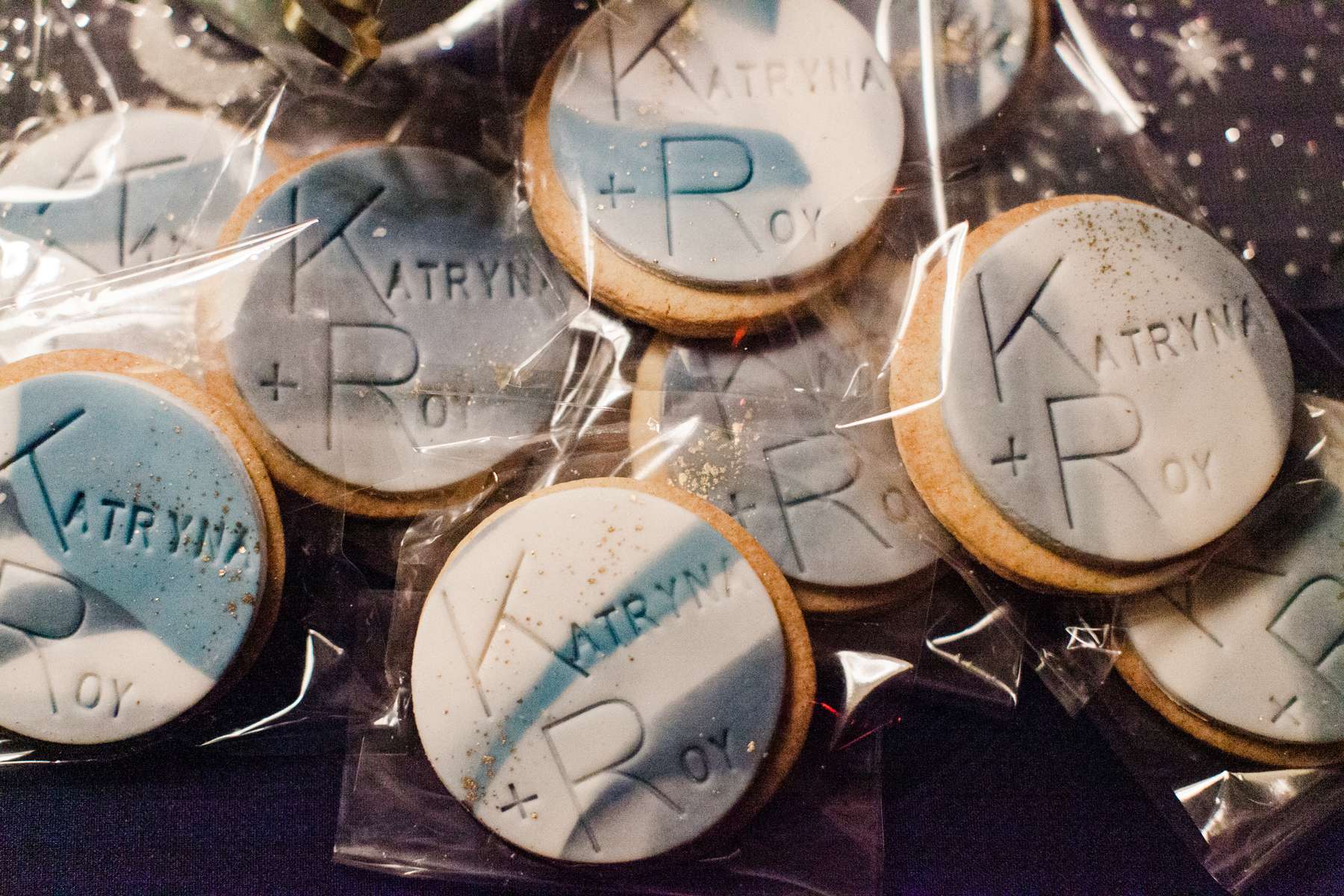 "We put a personal touch on everything", said the bride, "from the invitations and signage to the decorations and midnight snack grab bags. We ordered the flowers bulk and did our own table arrangements. Rory's mom made the card box out of a mail box and fairy lights. We scoped the stores after Christmas and bought discounted star décor to make garlands and table settings. Rory's sister and brother-in-law made our crescent moon ceremony backdrop that also transformed into a photo booth backdrop for the reception. I decorated Rory's tie with little stars and Rory made the custom 3D printed magnetic rings."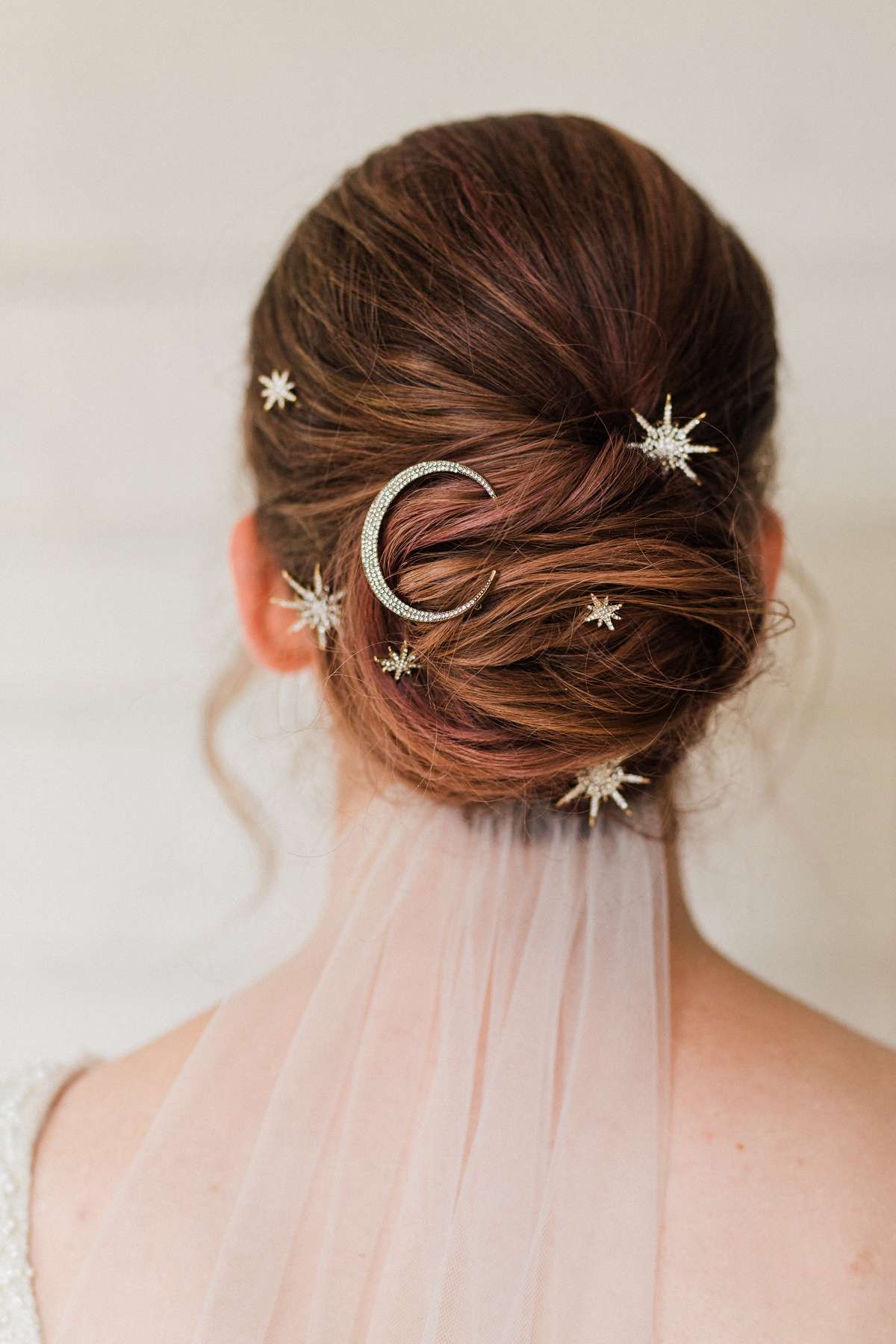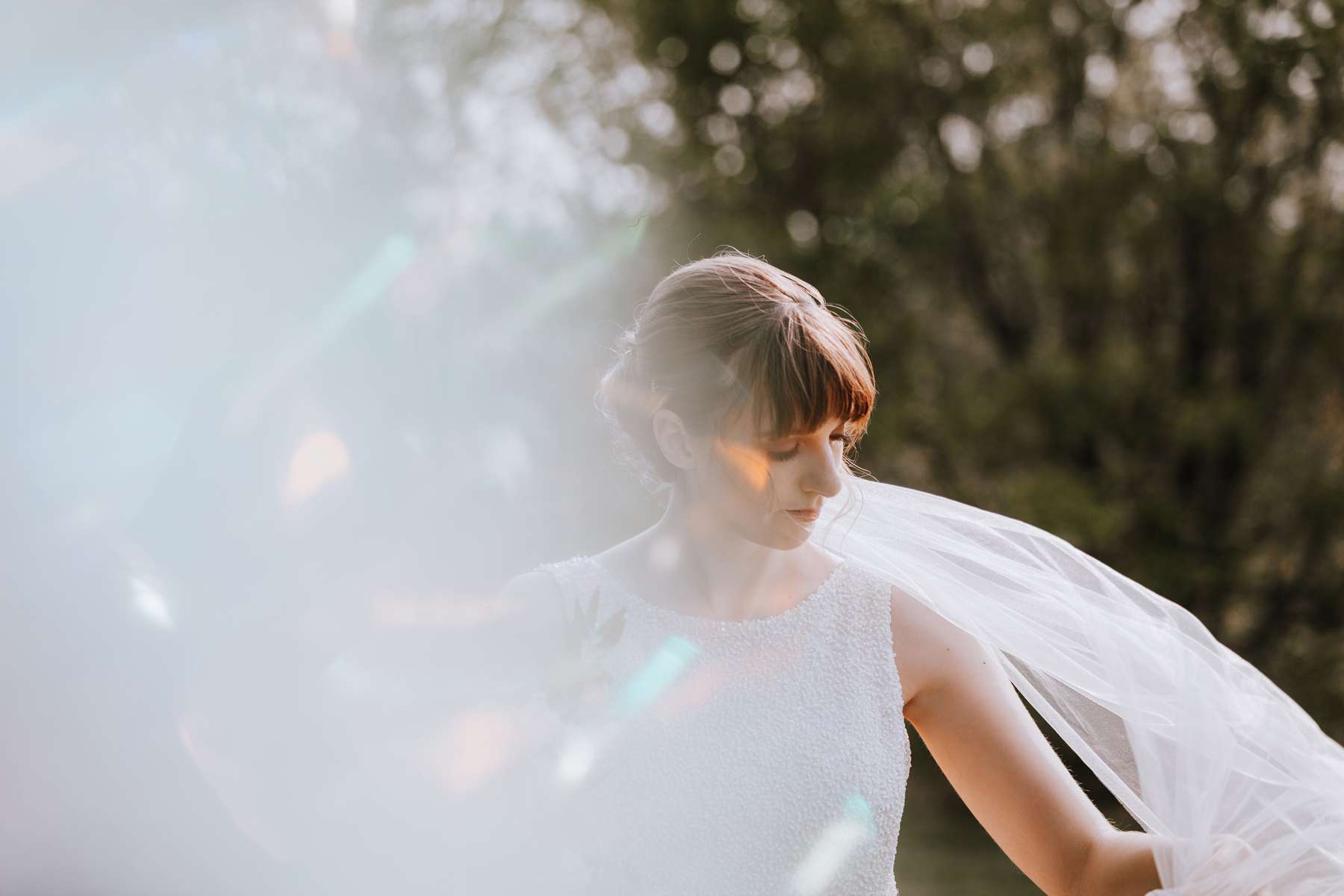 The couple faced some challenges when planning their wedding, as their venue got evicted from their building two weeks before the event. Luckily, friends and vendors rallied around them and helped them find a new venue which actually ended up being even better than the original plan. "It was incredible the lengths that our friends and strangers went to in an effort to help us find a new venue", Katryna explained. "After two non-stop days we had three options that would have worked for us. We were then talking to Workshop Eatery about catering at a space that ended up not working and they said 'Wait a minute, we have a space above our restaurant! Come check it out!' We ended up liking their space even better than the original venue and chose them. Luckily, the space was a blank slate and we could still use the décor that we had spent two years' designing and all summer crafting."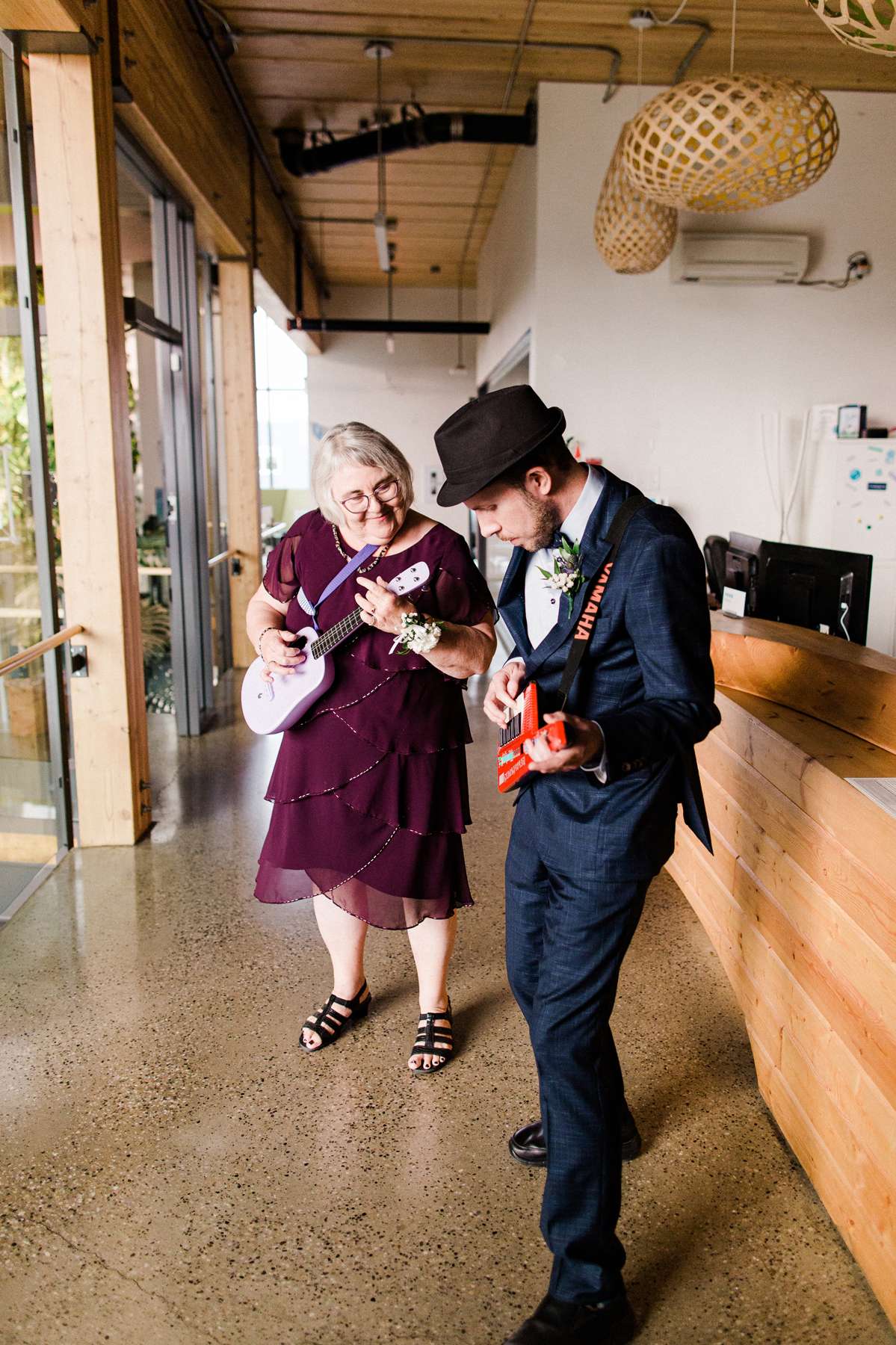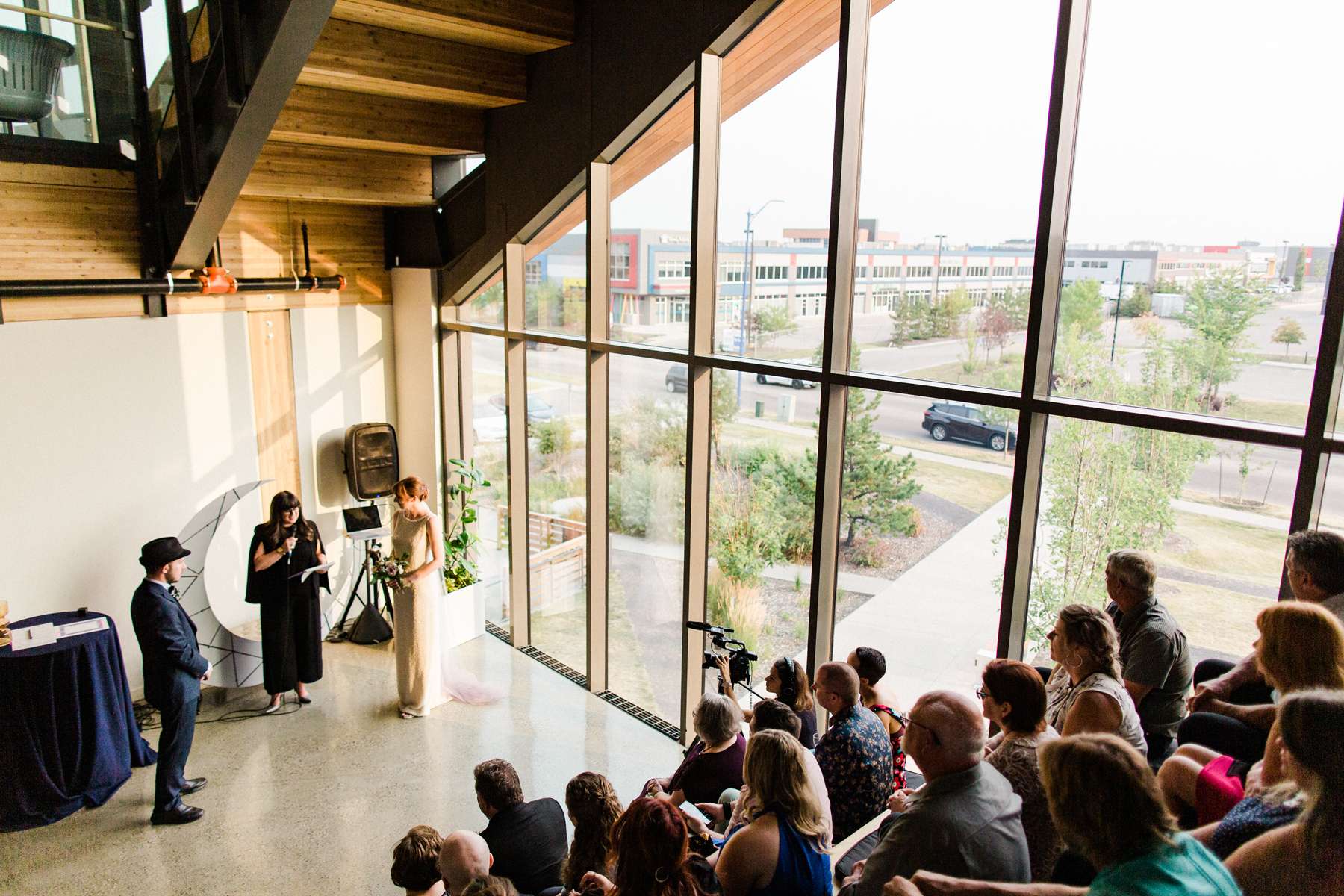 The reception included custom cocktails, speeches, and a their own version of the 'shoe game', using flags of their faces. As the evening was wrapping up, some of their friends called their attention to the projector where they presented a video sketch that was a parody of how they met.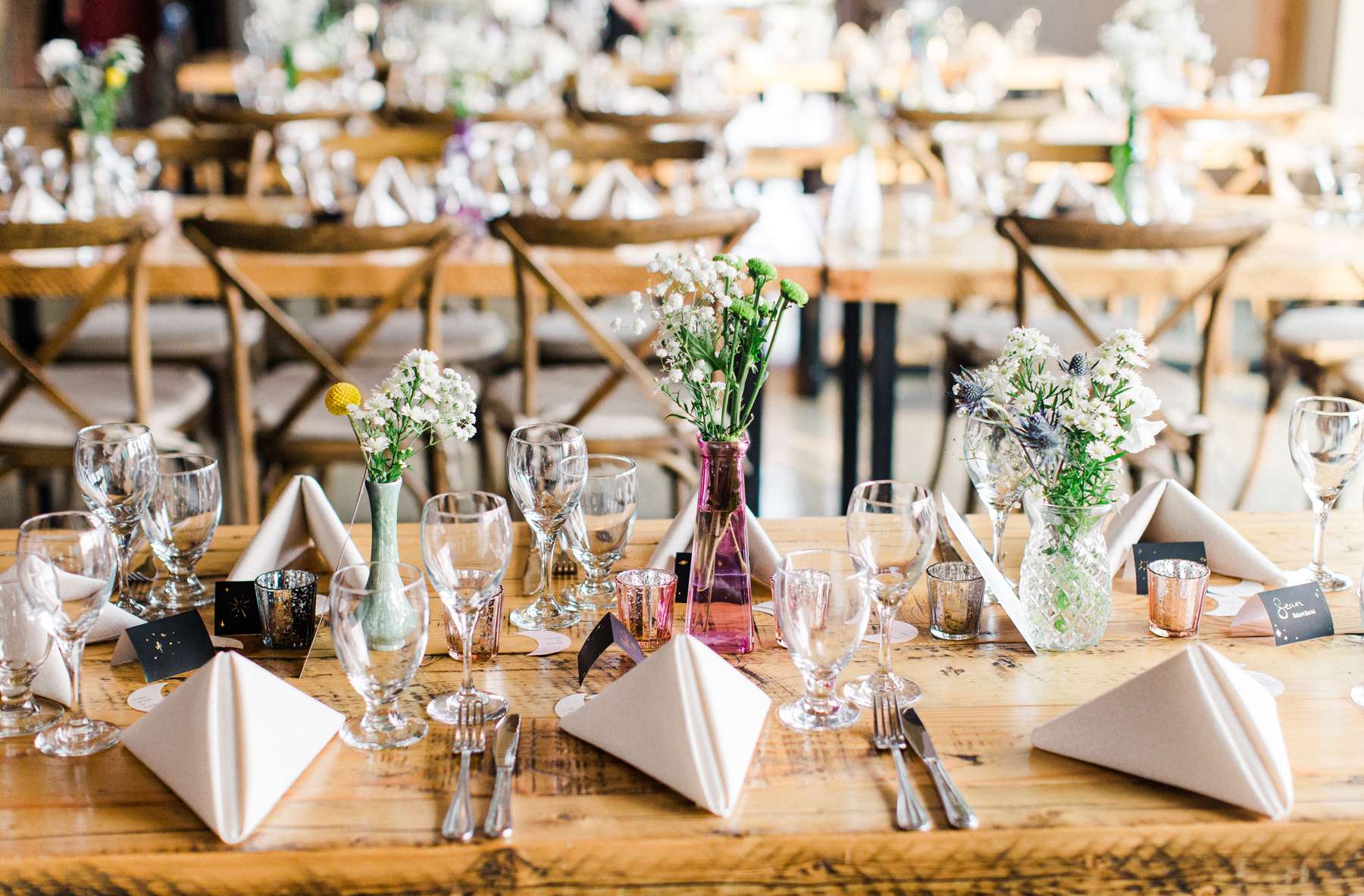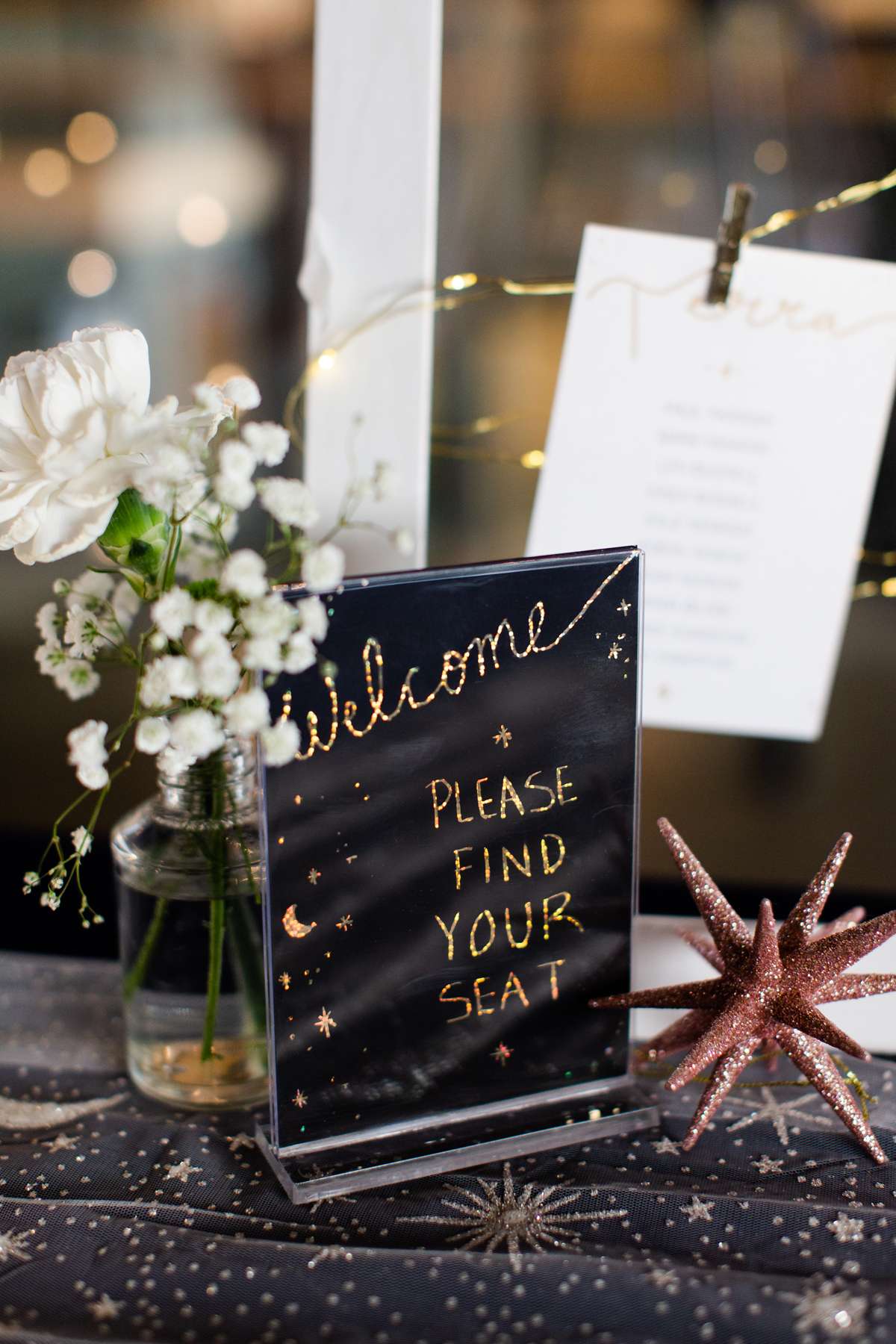 "Having a day of coordinator was a real lifesaver as it allowed us to relax and enjoy the day," said Katryna. "We tried to save money by not using a wedding planner, but with all of the time and energy and stress from our mishaps it may have been valuable throughout the planning and to have someone else handling that aspect. If you want to do yourself, we recommend at least having a day-of coordinator to handle any issues and be a single of contact for all of vendors and guests."