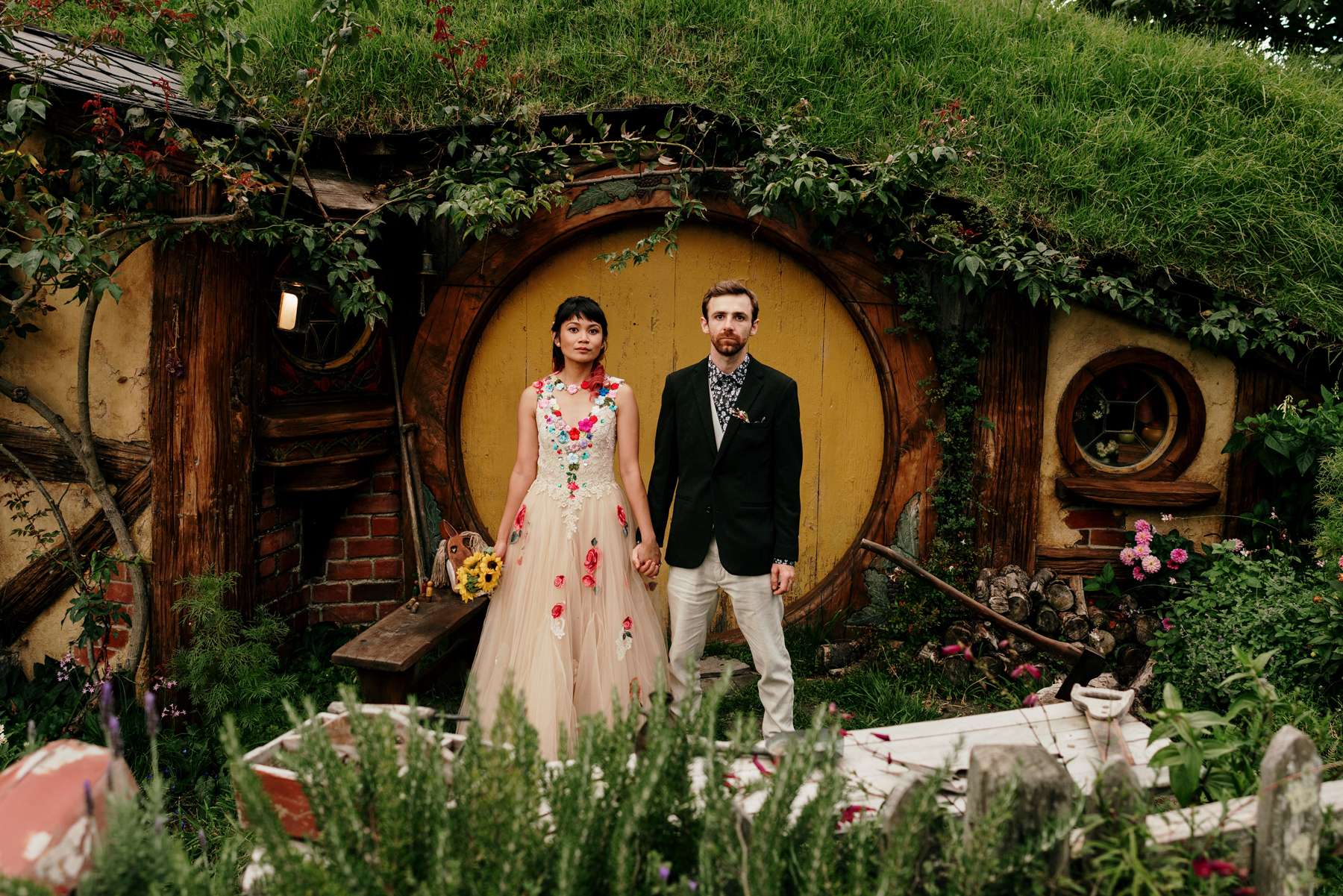 Jack and Eleanor had the wedding of their dreams in the heart of the Mighty Waikato region, at the iconic Green Dragon Inn in Hobbiton, New Zealand. The inspiration for the couple's wedding was a combination of the Lord of the Rings (naturally) and Rock n Roll Bride, who introduced the bride to Chotronette, where she found her dream dress.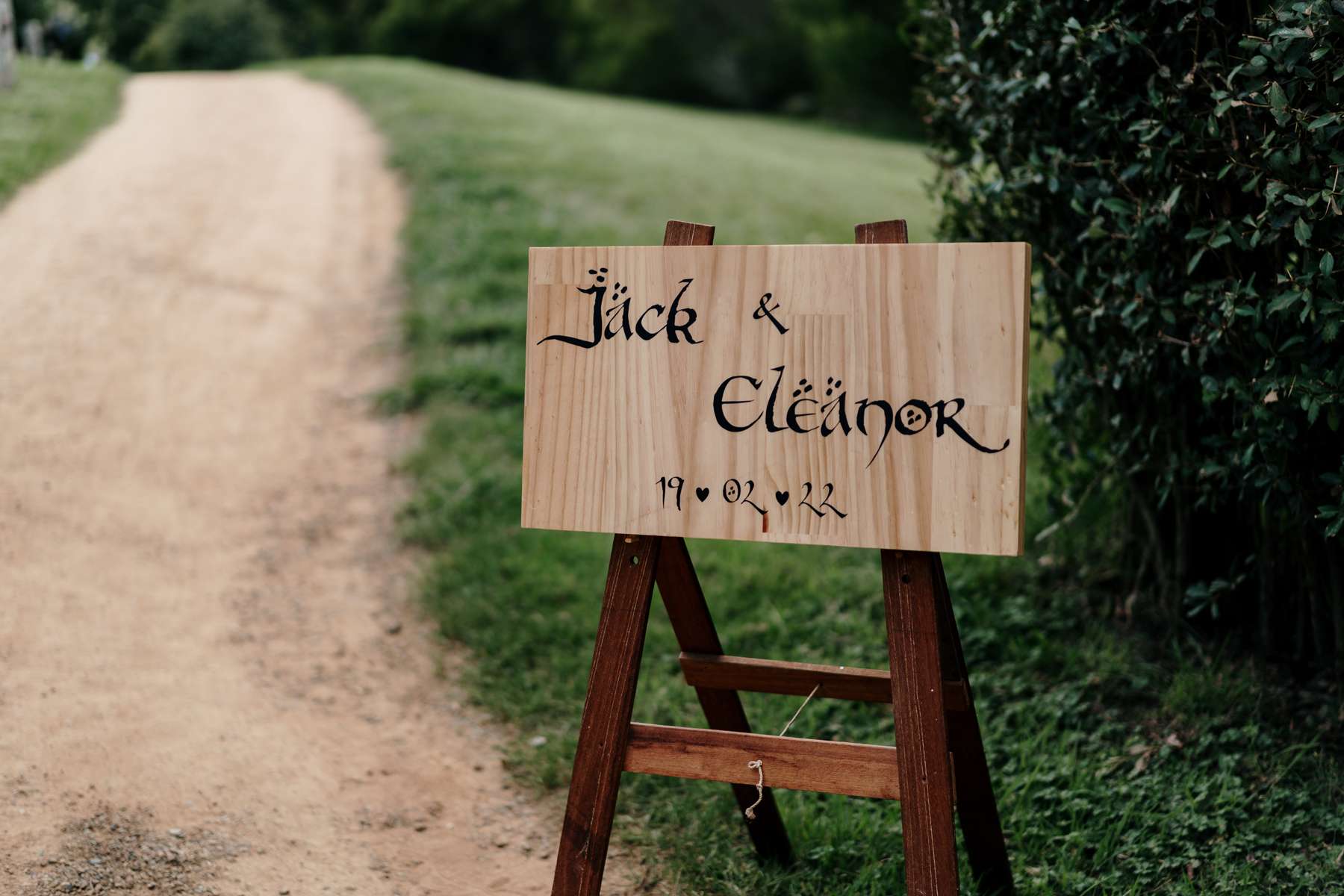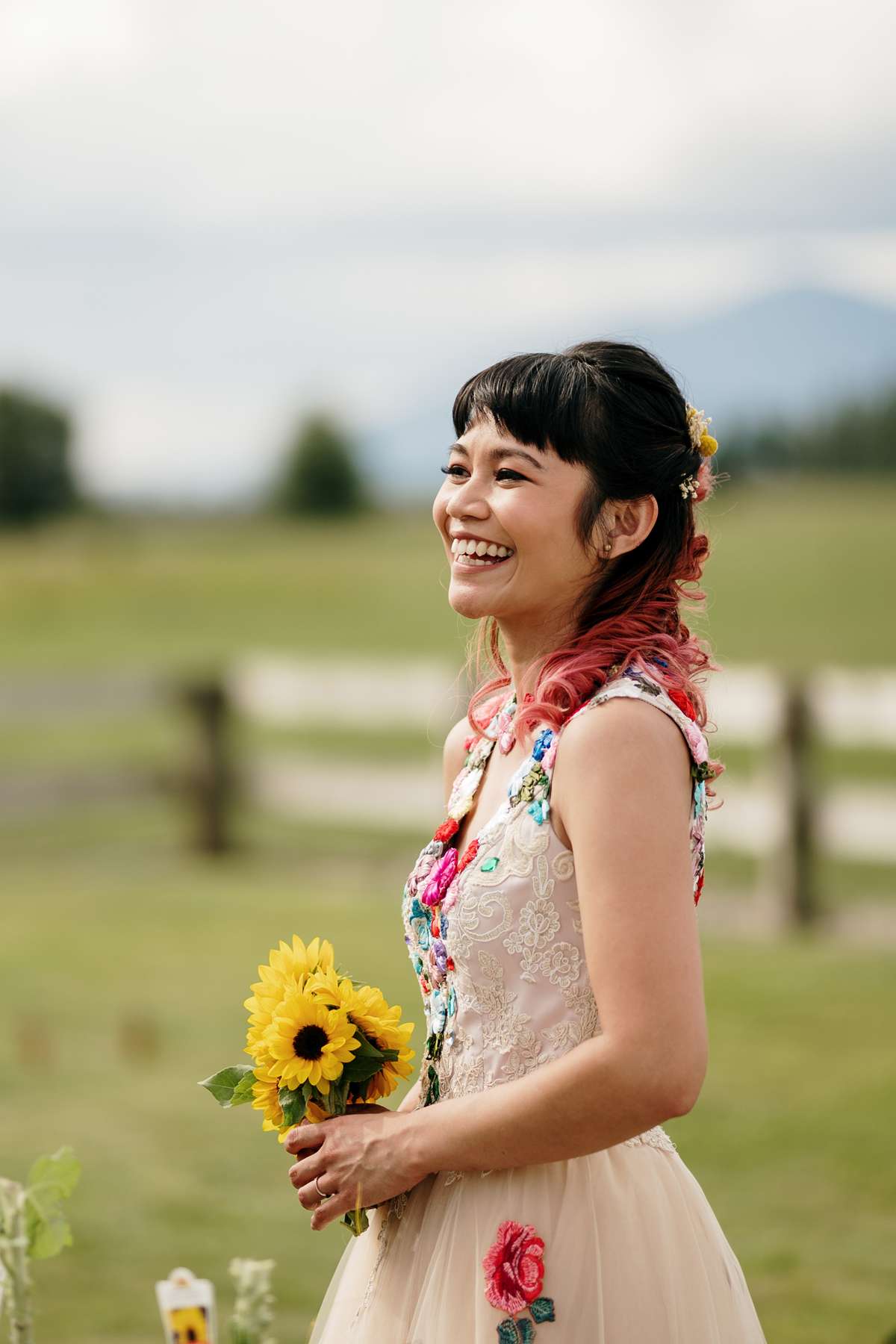 Describing the wedding as "rustic, quirky and colourful", this was the couple's second wedding, having officially said their vows at Papamoa Beach just a couple of months after getting engaged. To make the day even more special, the couple's furry companion, Theo, served as ring bearer.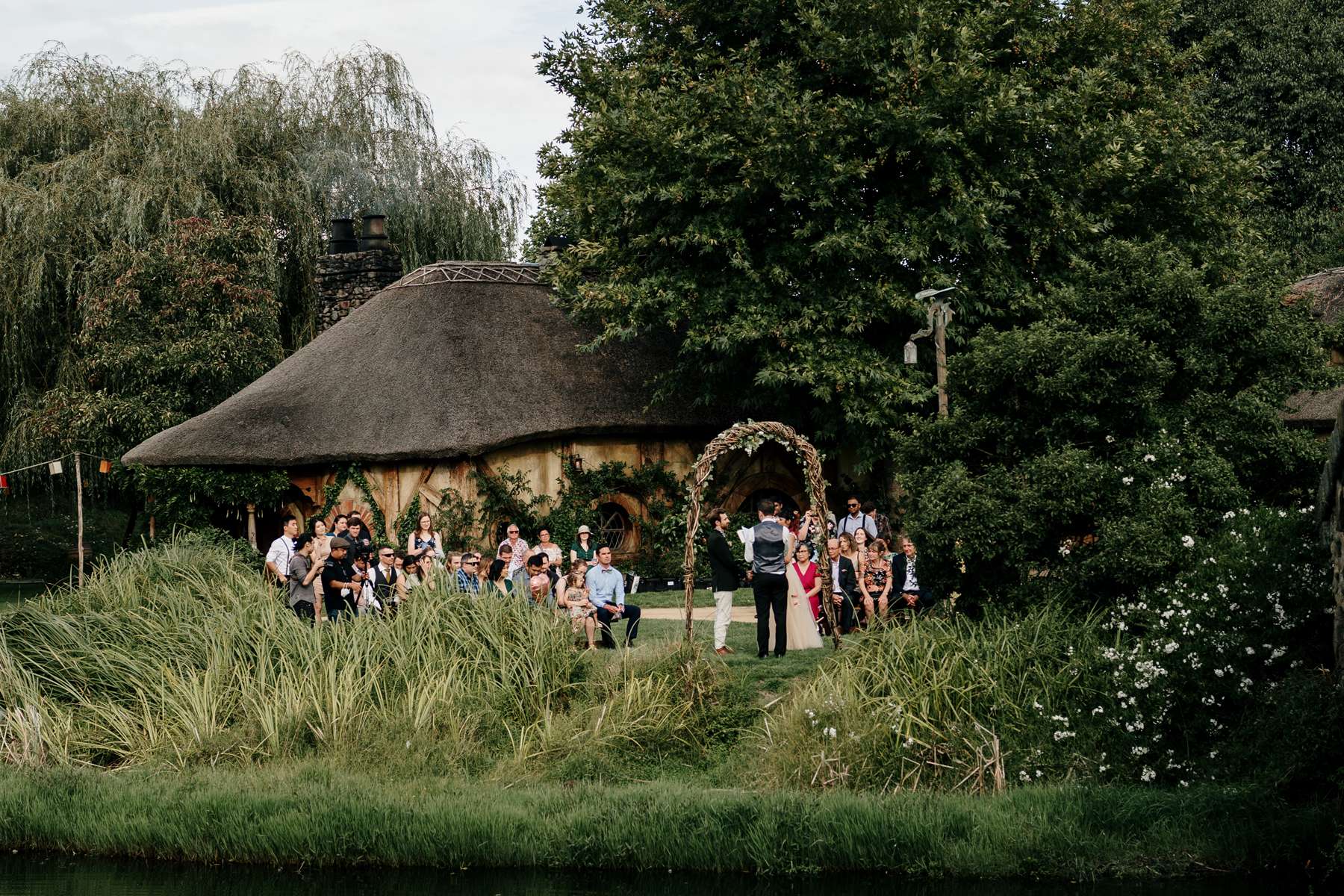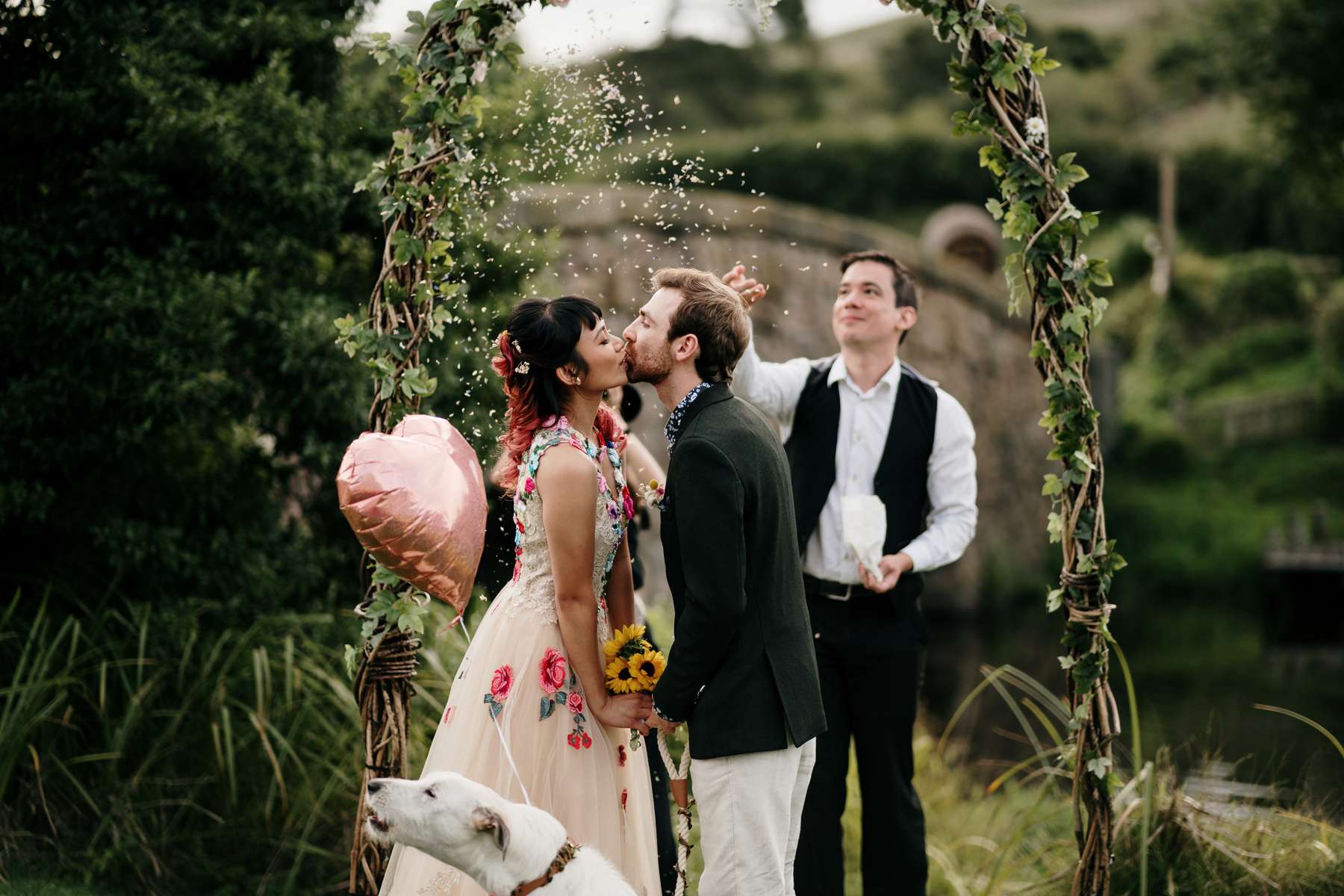 Eleanor, who is actually more of a Harry Potter fan and Jack, a Lord of the Rings enthusiast, walked down the aisle to a quartet version of Taylor Swift's Love Story as early in their relationship they bonded over their mutual love of the singer. During their ceremony they were supposed to be accompanied by a guitar instrumental of Concerning Hobbits, but there were technically difficulties – nobody but the bride noticed though!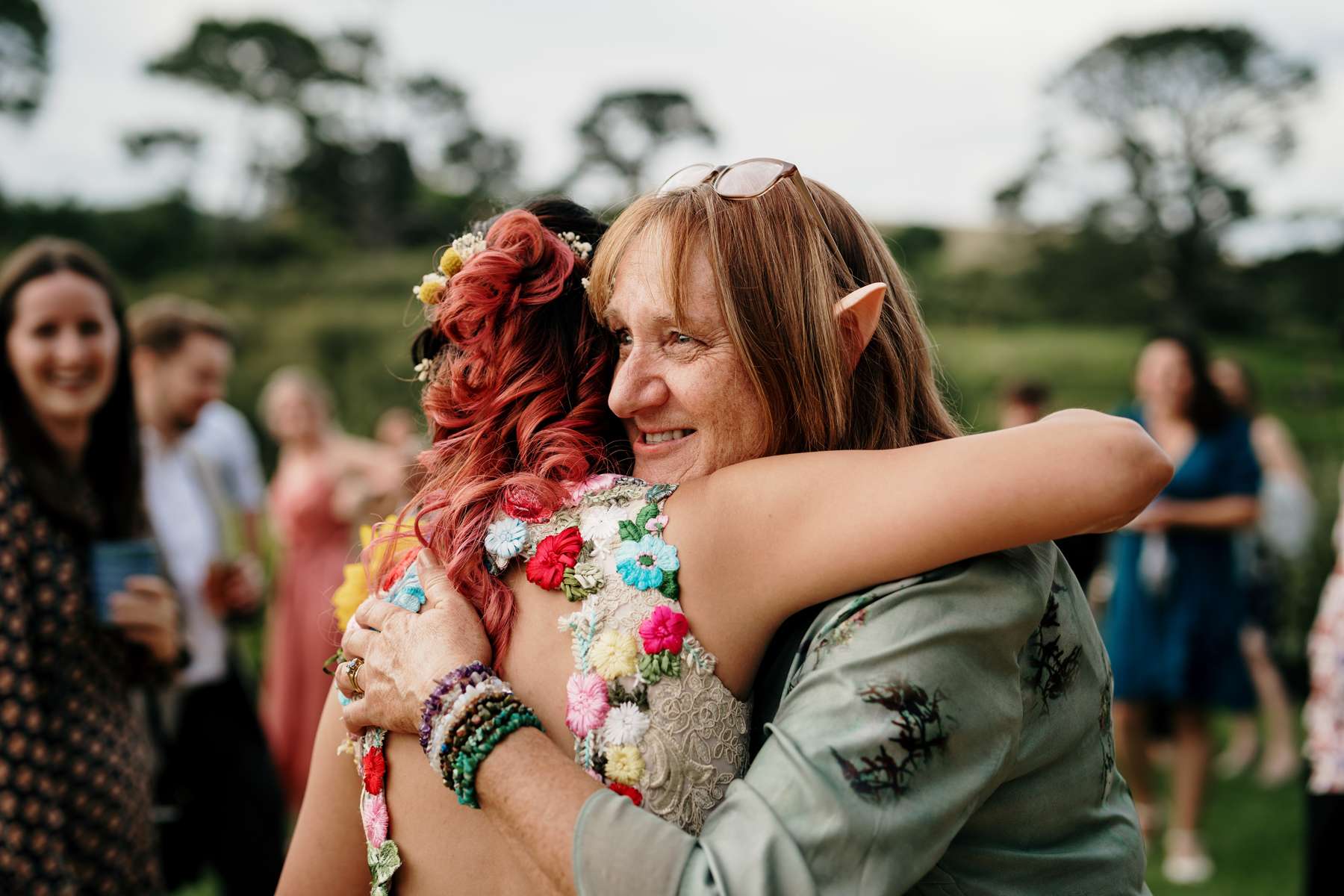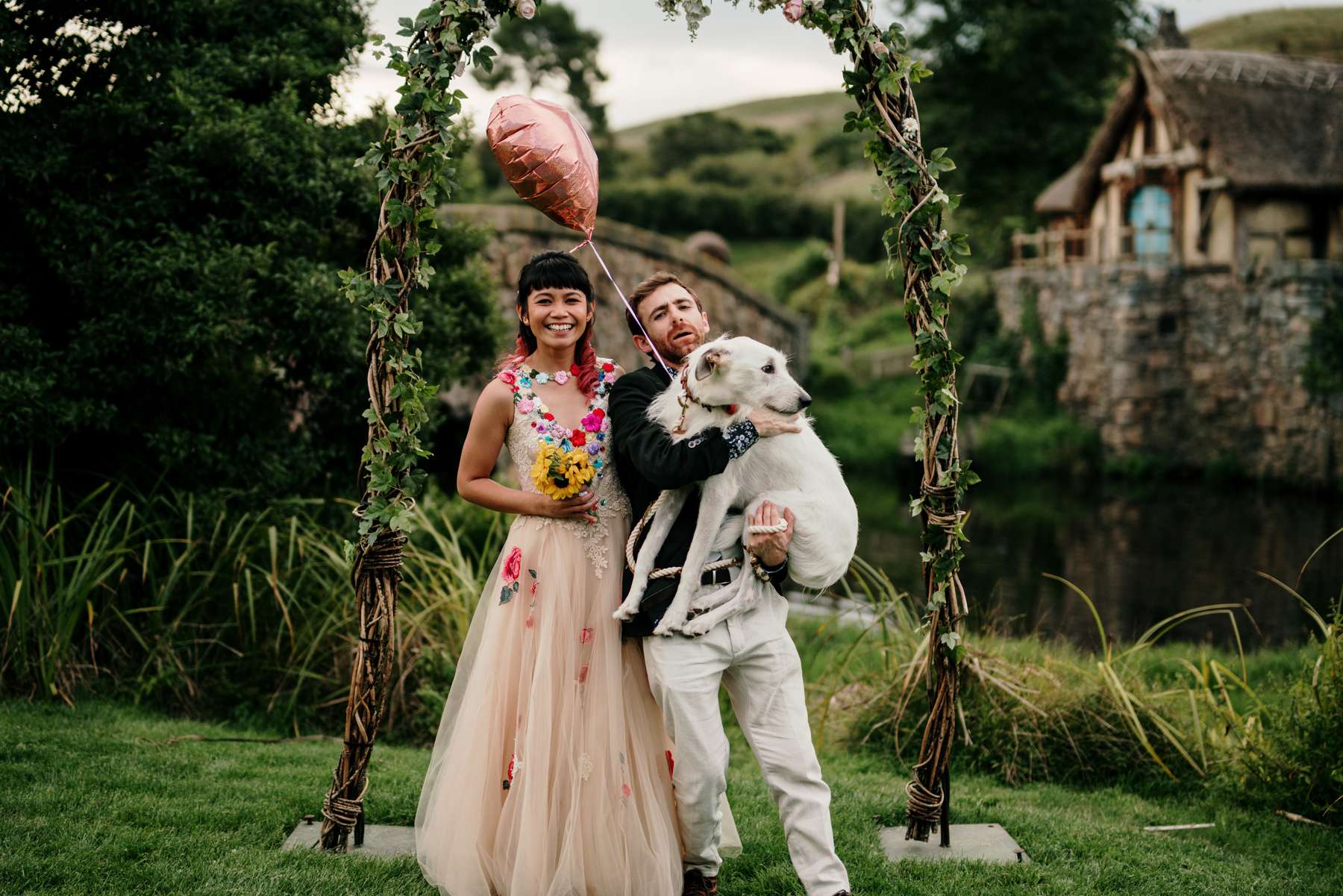 "Our vows were personal, having exchanged the traditional vows in the first official wedding", said Eleanor. "Mine were probably twice as long as Jack's. We both had them memorised, which we thought would keep tears at bay but the eye contact and the intimacy of it all got the better of us – we were both crying while saying and listening to the other's vows. Our dog, Theo, also made it special because, while normally a chilled dog, he chose to howl-bark at one of our photographers during the vows and when we kissed. In hindsight, it's probably fitting because we had How Falling in Love is Like Owning a Dog' read out by our celebrant."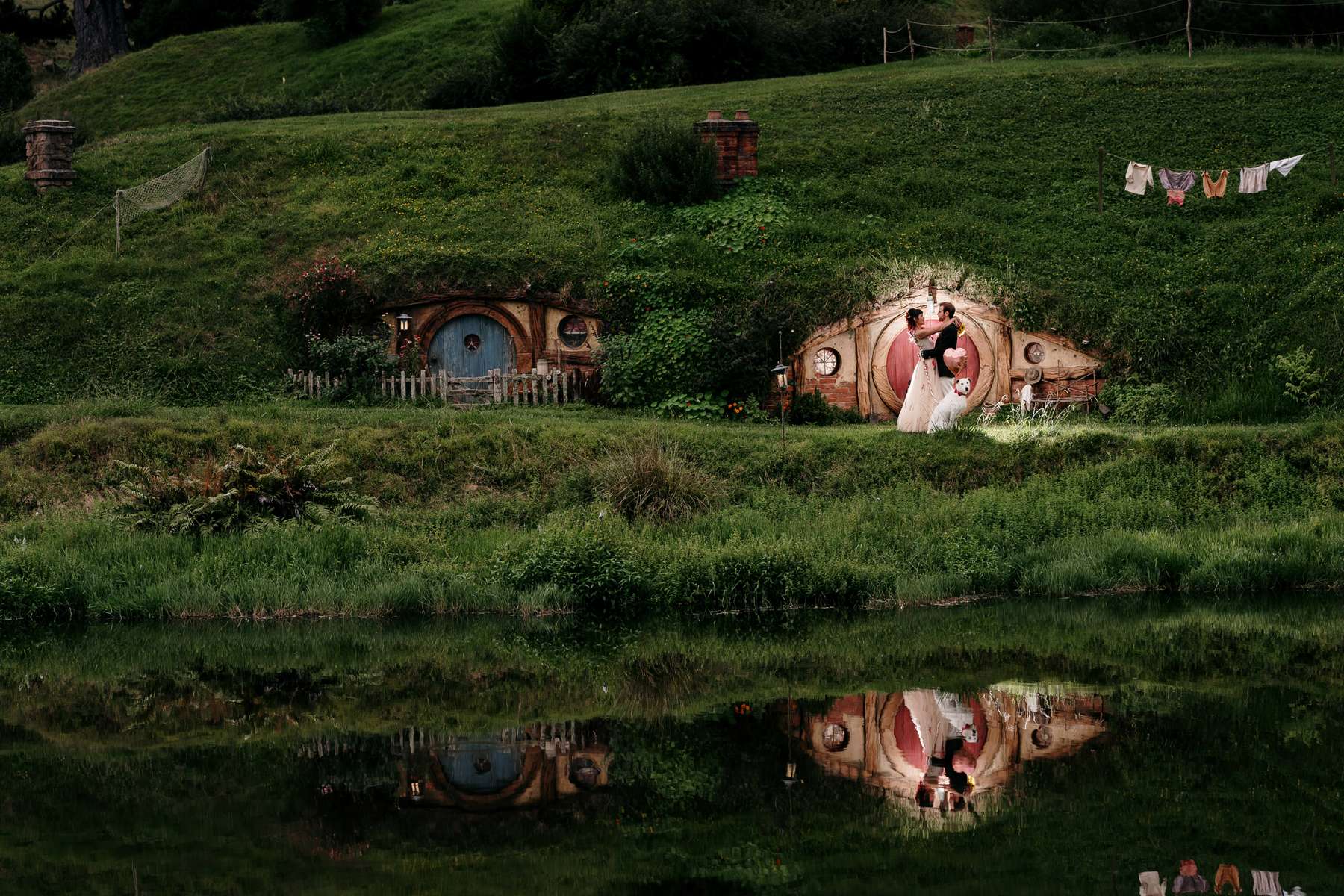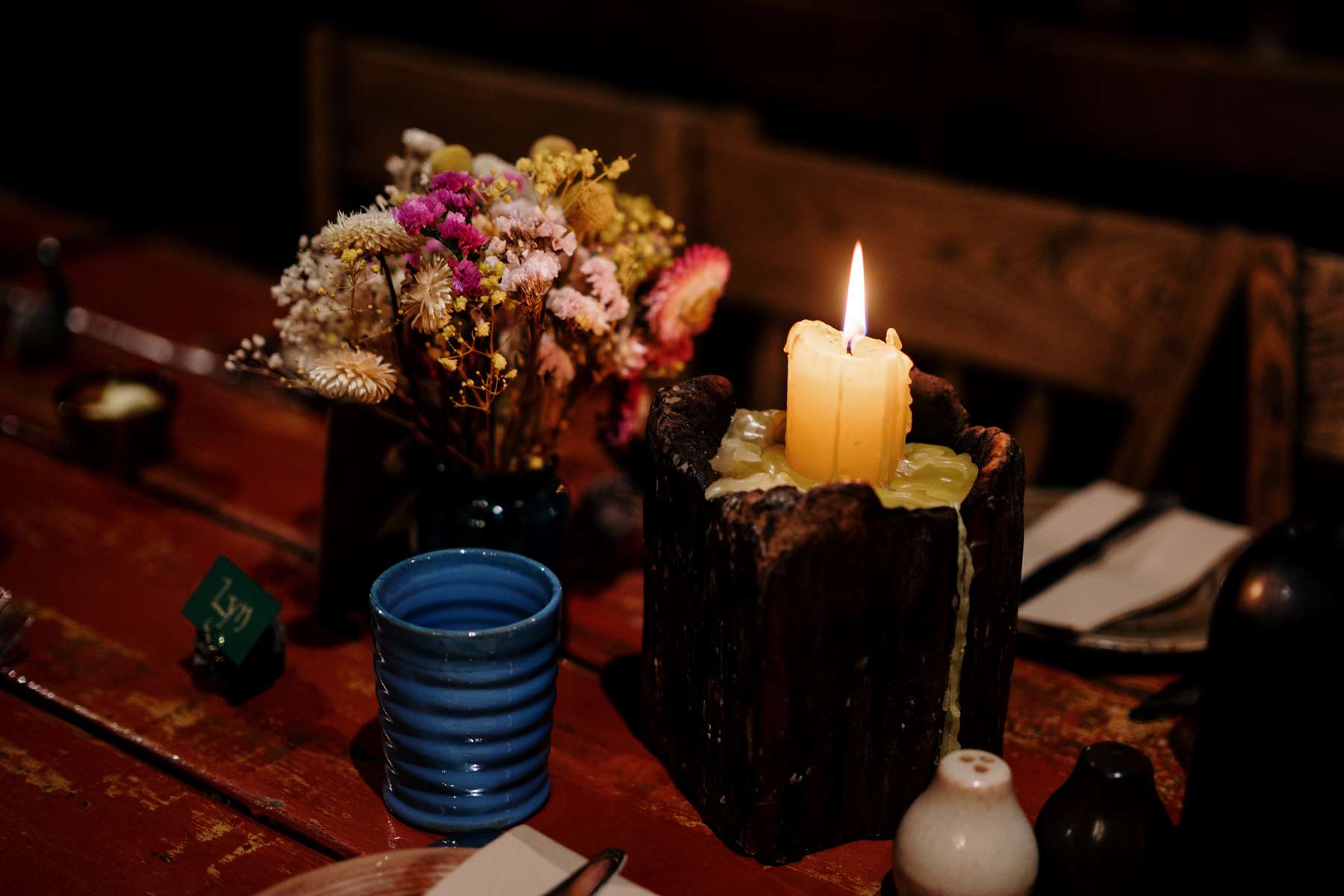 The speeches were also a highlight for the couple, with Eleanor admitting that she was worried about what her family would say about her (mostly because they love Jack so much!) but was pleasantly surprised to hear the anecdotes and learn how their friends and family perceive them as a couple.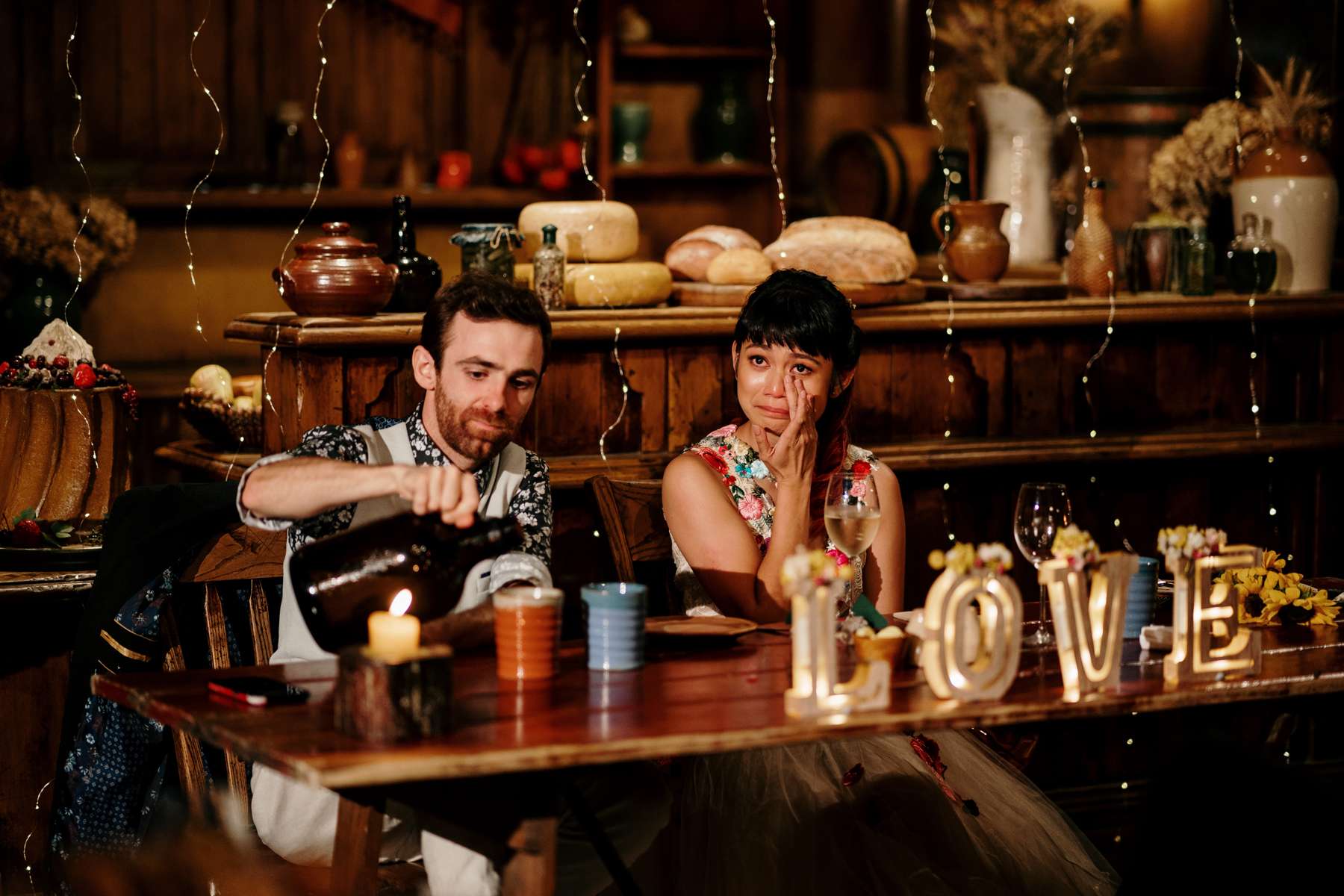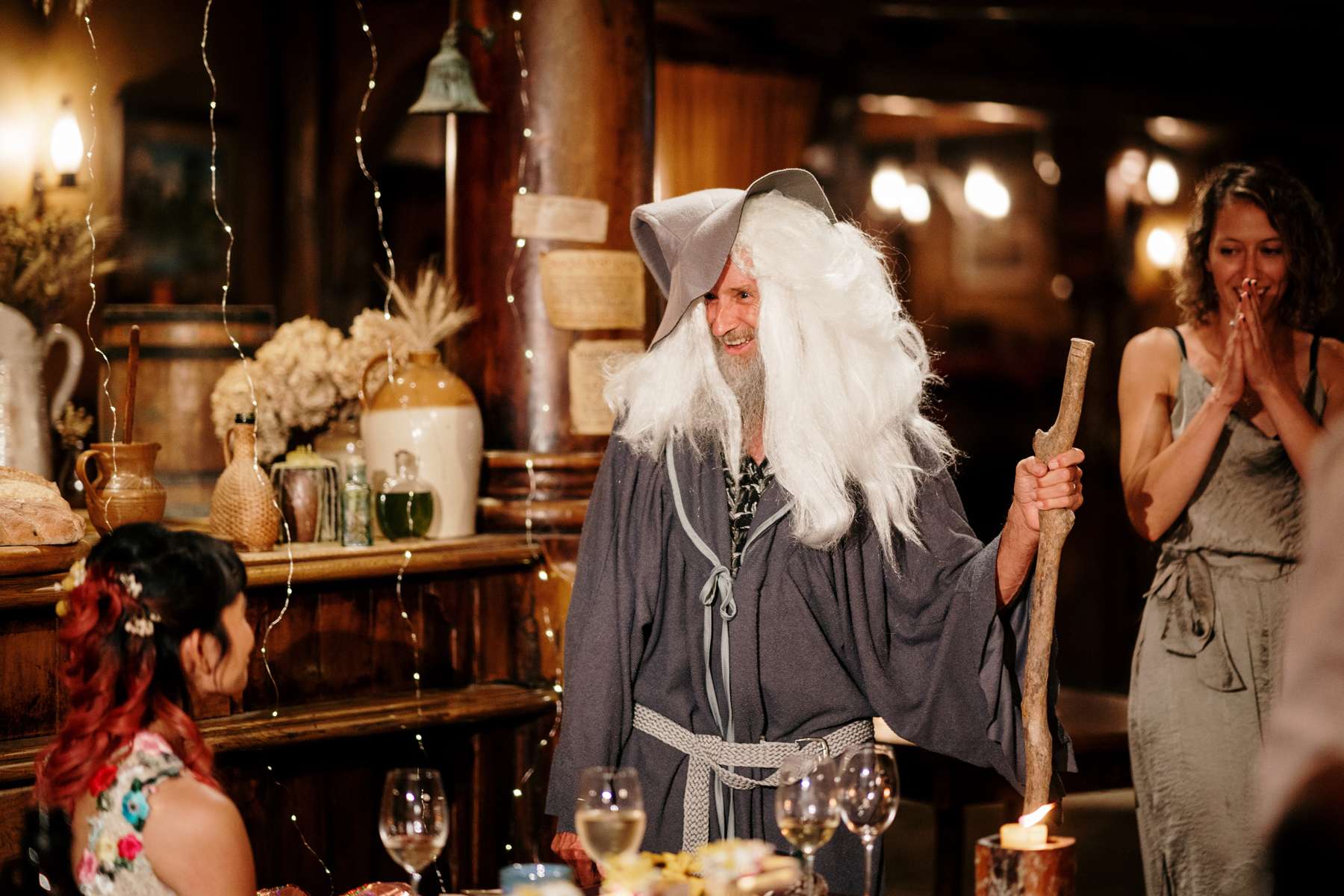 Jack added: "Frolicking through Hobbiton fields and the Hobbit holes lit up over the lake was my favourite part. Also, our photographer convincing my uncle to dress up as Gandalf and yell, "You shall not pass!" during dinner. I didn't realise he was serious about bringing a Gandalf costume!"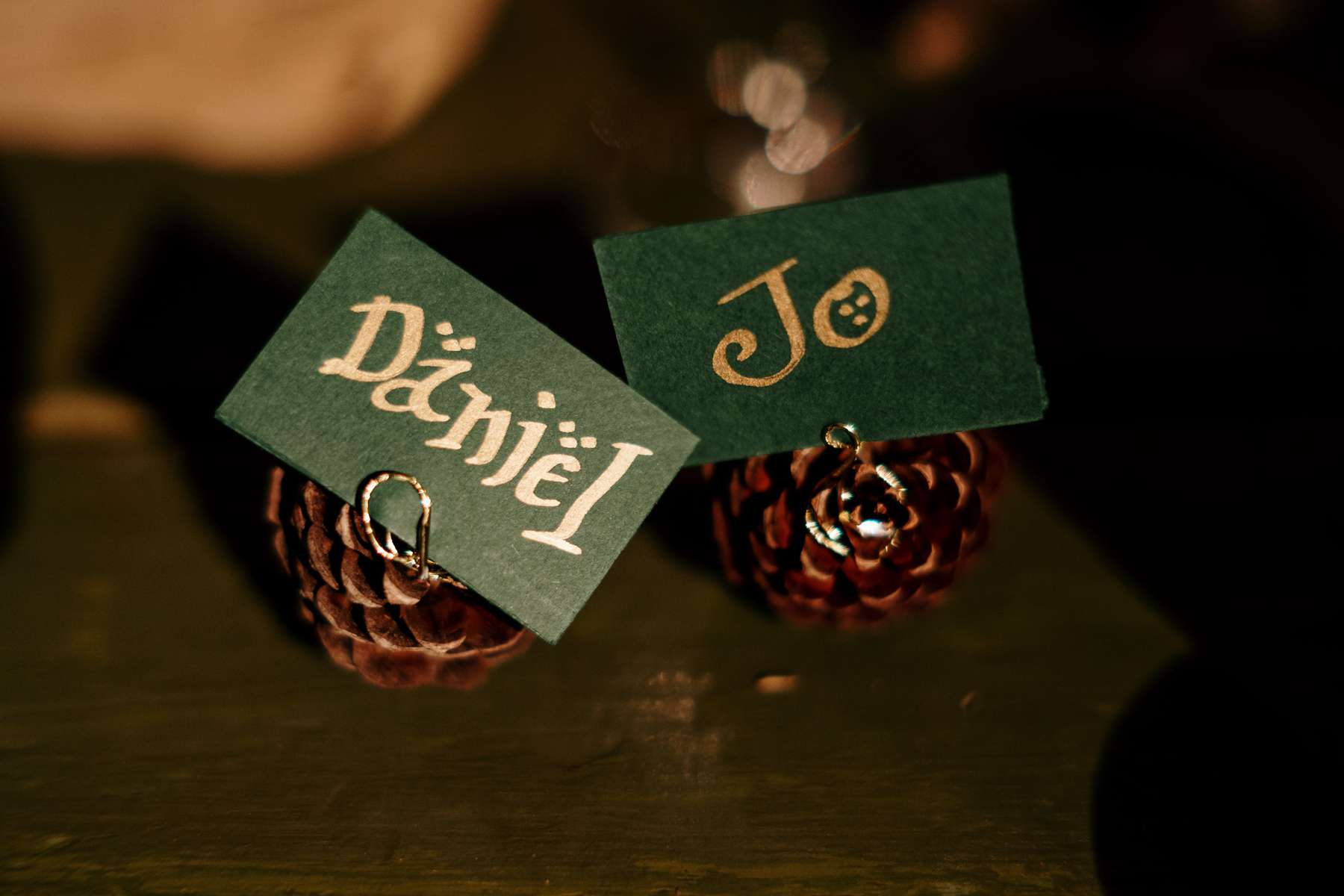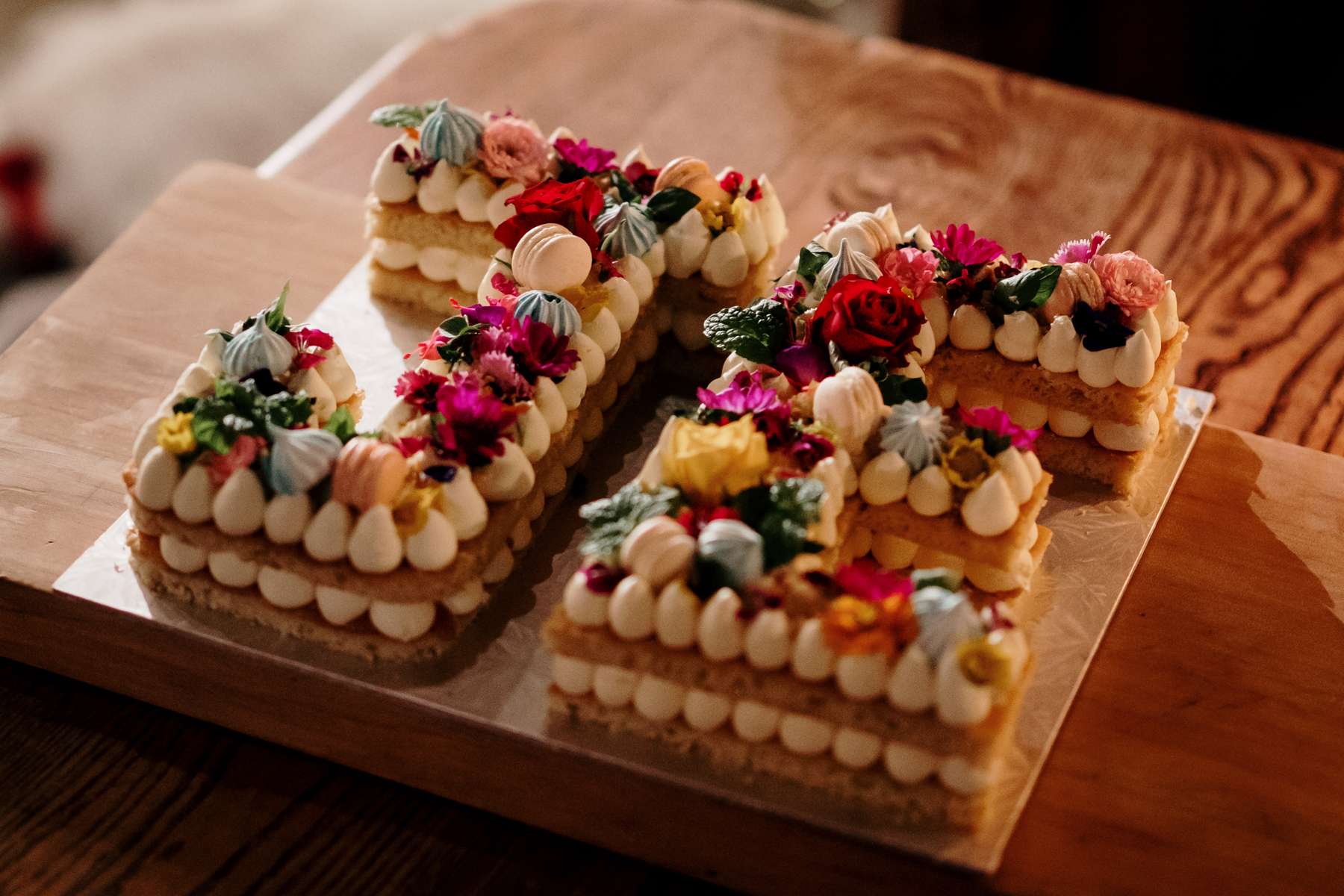 The DIY projects for the wedding were a labour of love for the couple, but also the bride's favourite part of planning the day. The centrepieces were made from pine cones (collected from Jack's parent's garden) and flower arrangements made from blooms the bride had grown herself. She also created their wedding website and they worked on the playlists for the day together.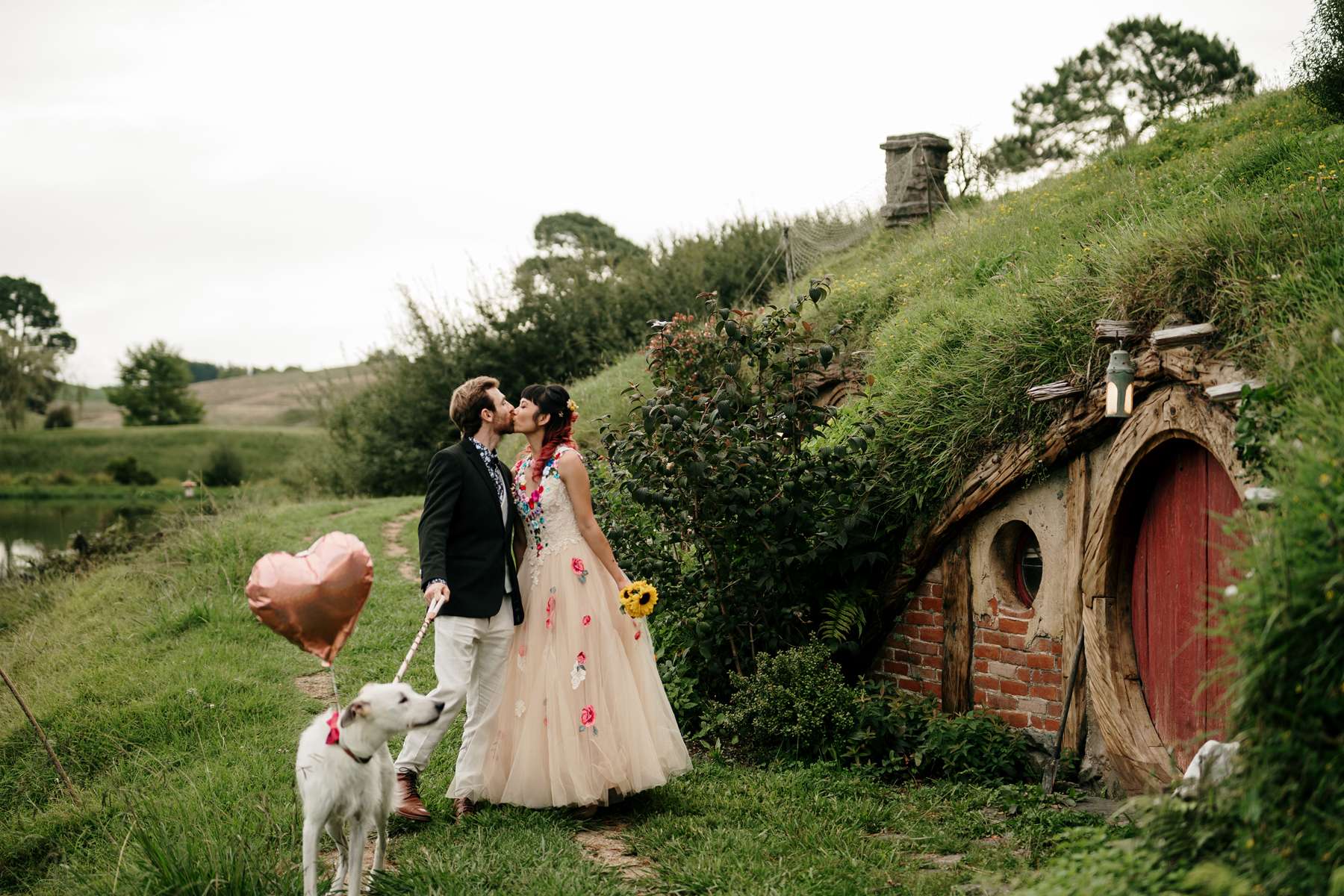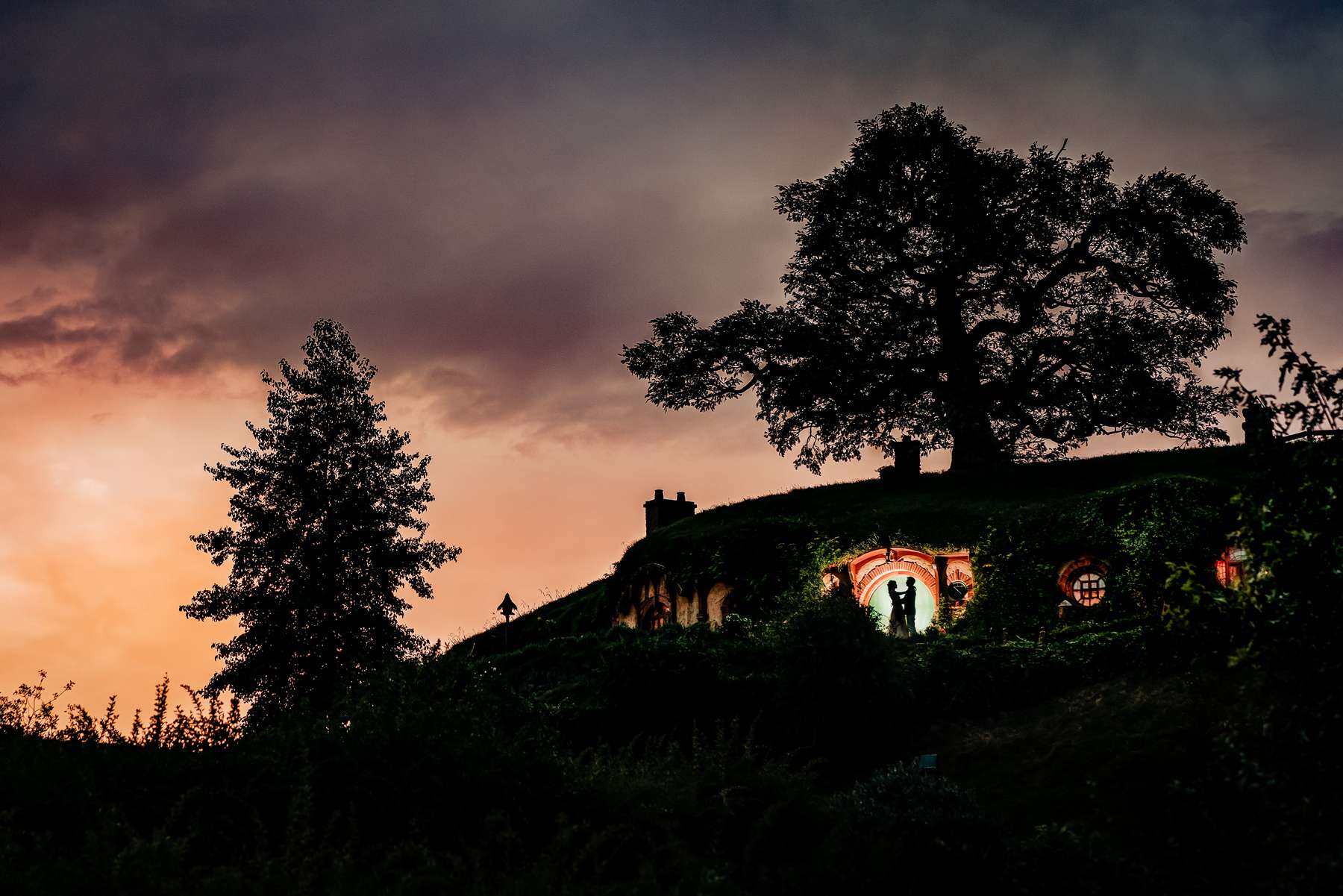 The couple's advice for other couples is to not worry about trends, but to do what reflects you as a couple and as individuals. "It was really special to have our wedding in Hobbiton," Eleanor concluded. "Jack does not really care for marriage, largely because he did not see the point of it and his parents never married (and have been in a happy relationship for 30+ years). I was traditional in the sense that, I saw marriage as an official welcoming into each other's families and the insecure part of me find its legality reassuring. Jack proposing was a sweet testament of his love, and I wanted us to choose a venue mainly with his interests in mind. Hobbiton was the first venue we checked out and neither of us had been before. Jack was genuinely fanboying throughout the visit, and the Hobbiton team accommodated everything we wanted and had very chilled profession vibes – it was a no-brainer decision to have the wedding there."