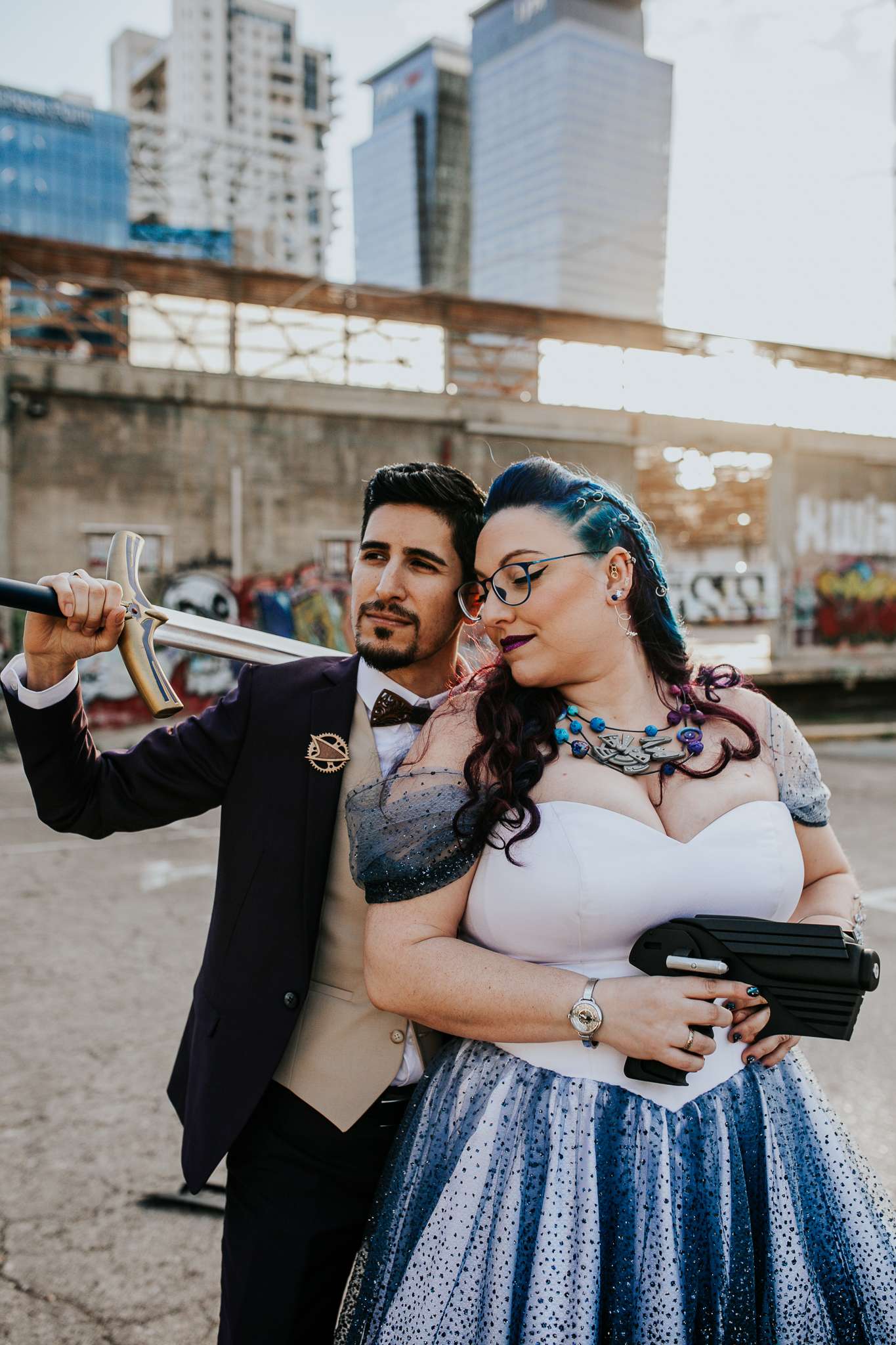 Lilac and Avi truly embraced their inner geek for the November wedding in Israel. Hosted on November 24th (Evolution day and also exactly a year to the day after they got engaged), they chose to include as many of their famdoms as they possibly could in their wedding. 100 cool point to anyone who can spot them all!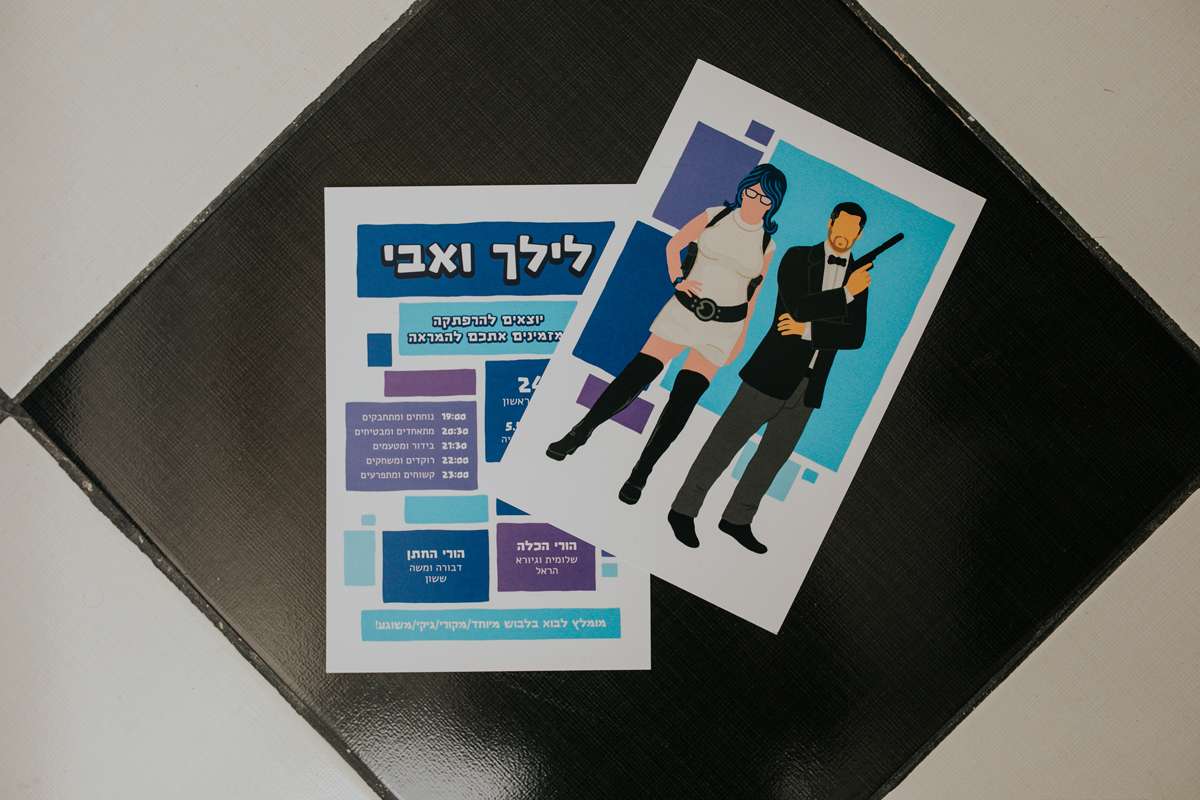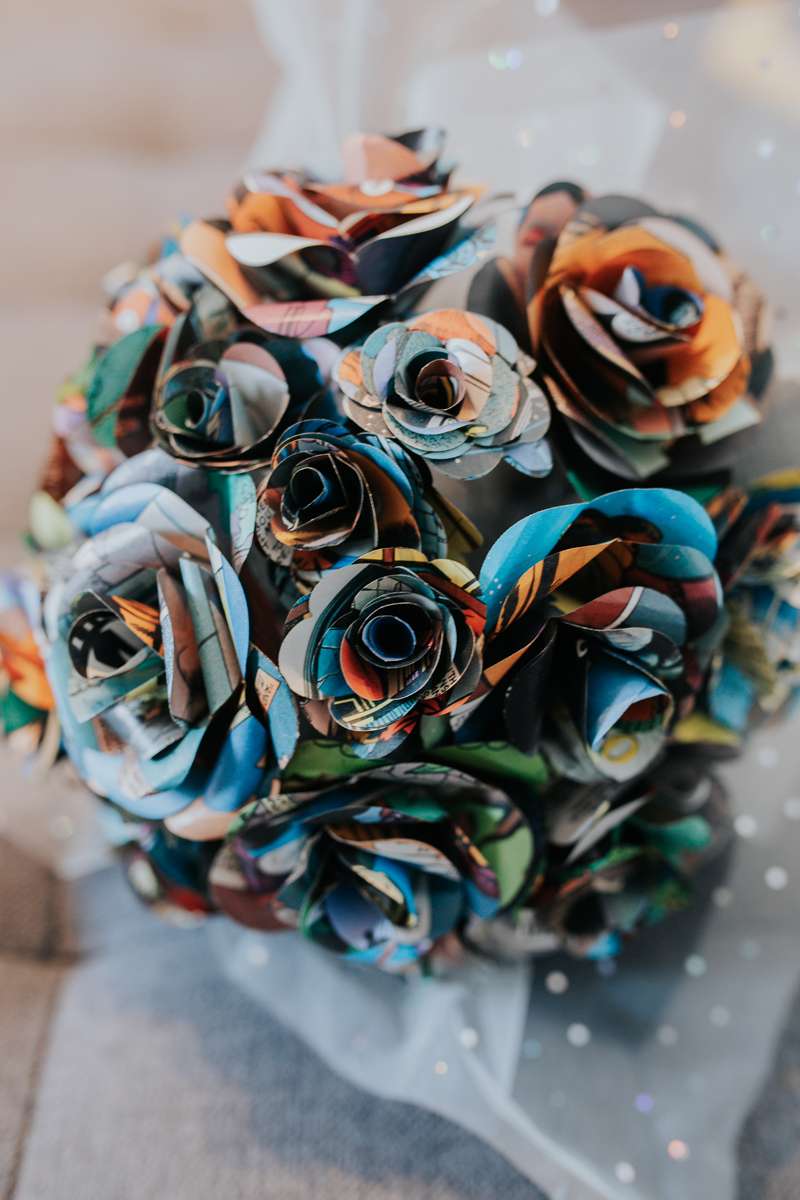 Both designers, they wanted the day to play homage to the bride's love of sci-fi and the groom's love of fantasy. "We both like either side of the geeky coin", Lilac explained, "Avi is a fantasy fan, I'm a sci-fi nerd, and we both like science, space and exploration. So, we took all of these small parts of our whole geeky world (TV shows, movies, cartoons, games, books…) and spread them around the wedding in our outfits, in the decorations and our invitations."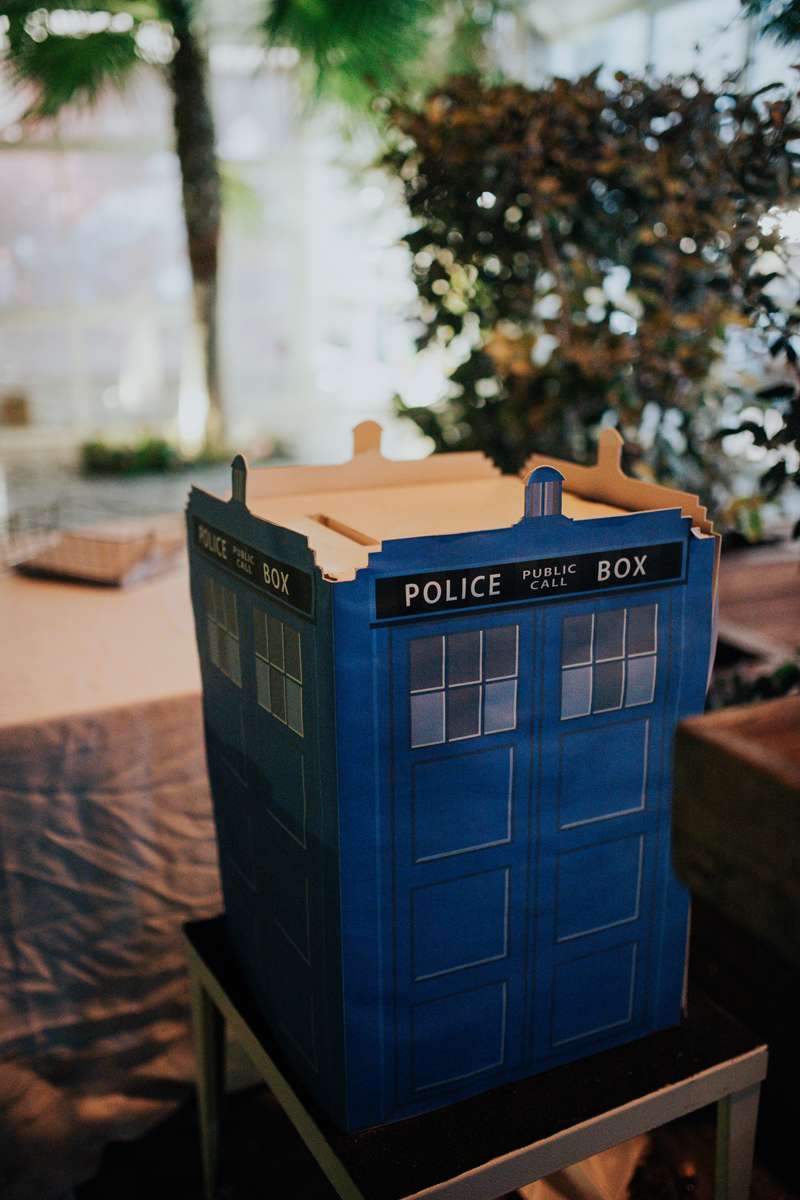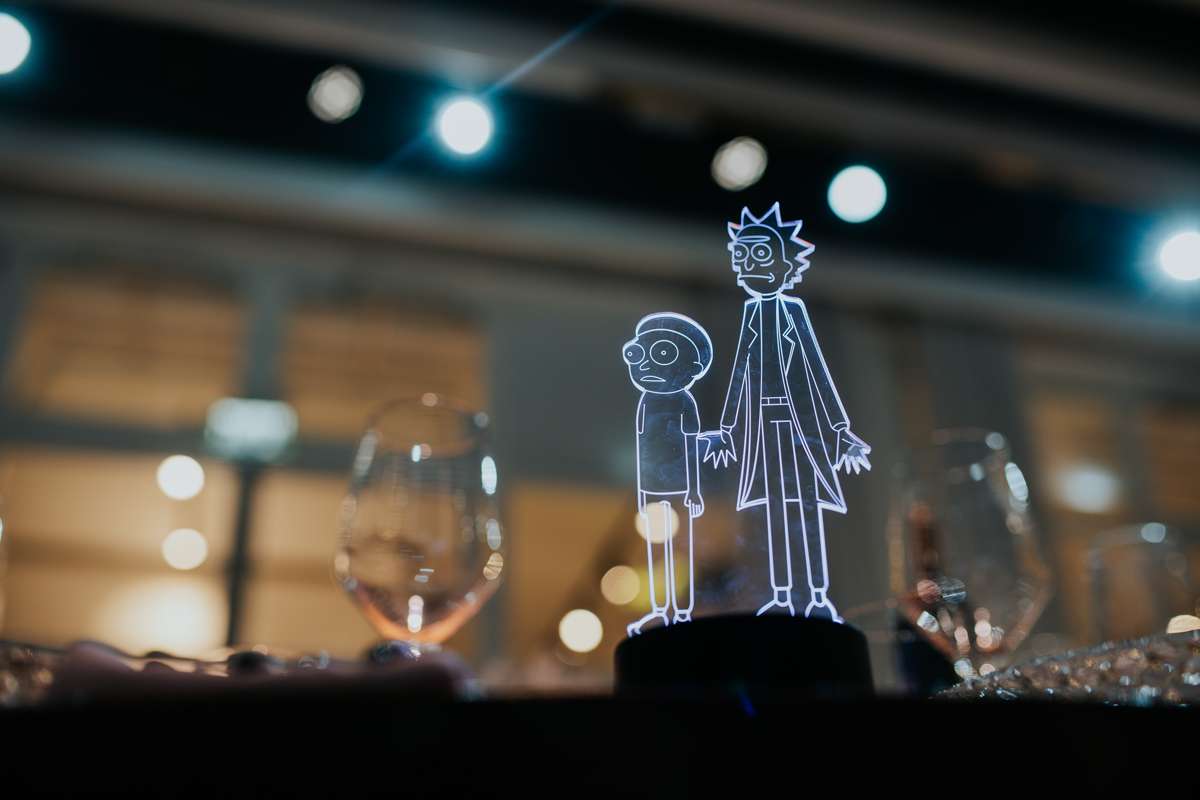 Lilac designed her own dress and has it made in China when she was there for work. Her jewellery was inspired by space, sci-fi and Star Trek and her galaxy painted boots came from AbstractTrendz on Etsy. She made her paper bouquet herself from Star Trek comic book pages!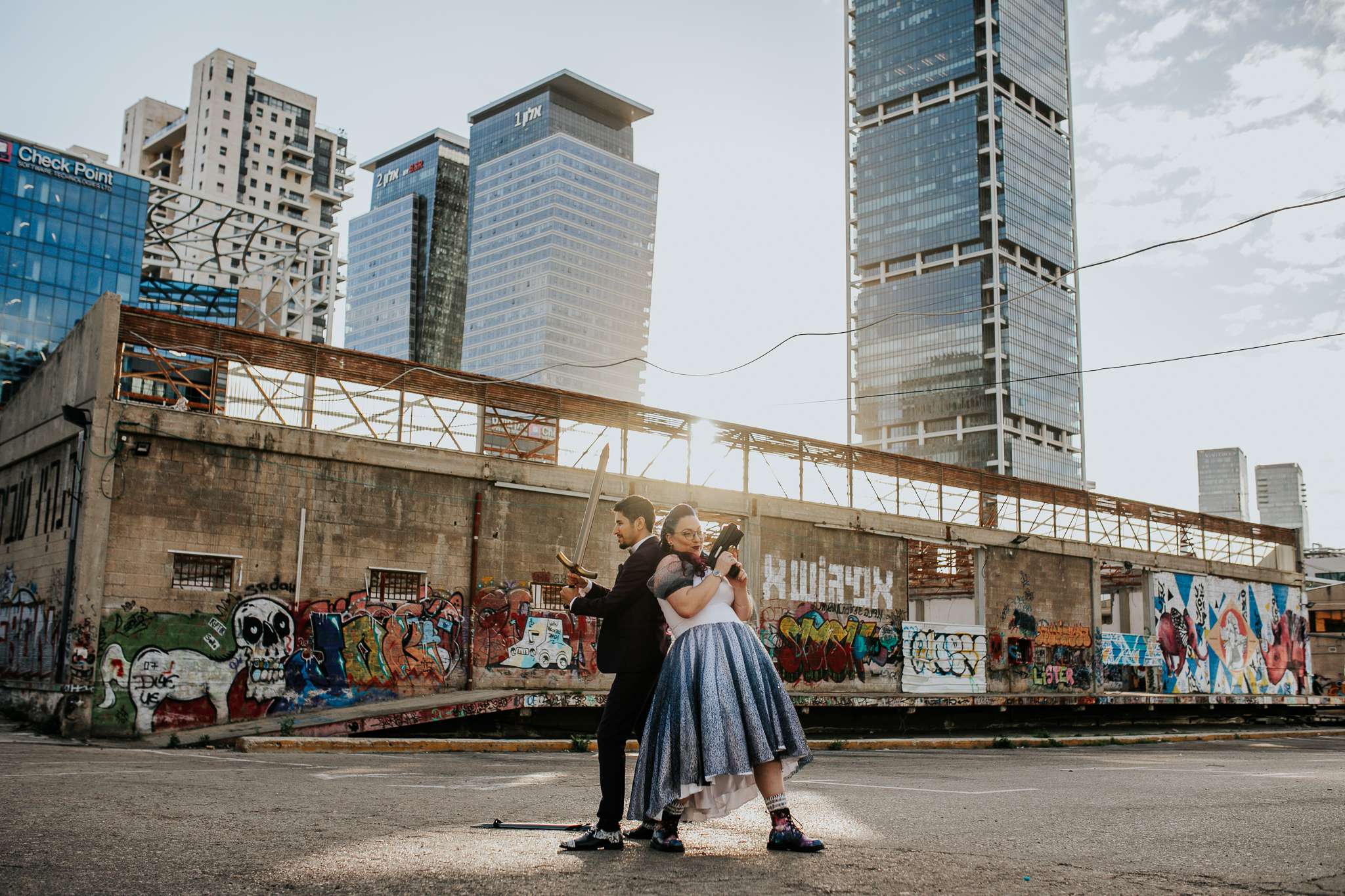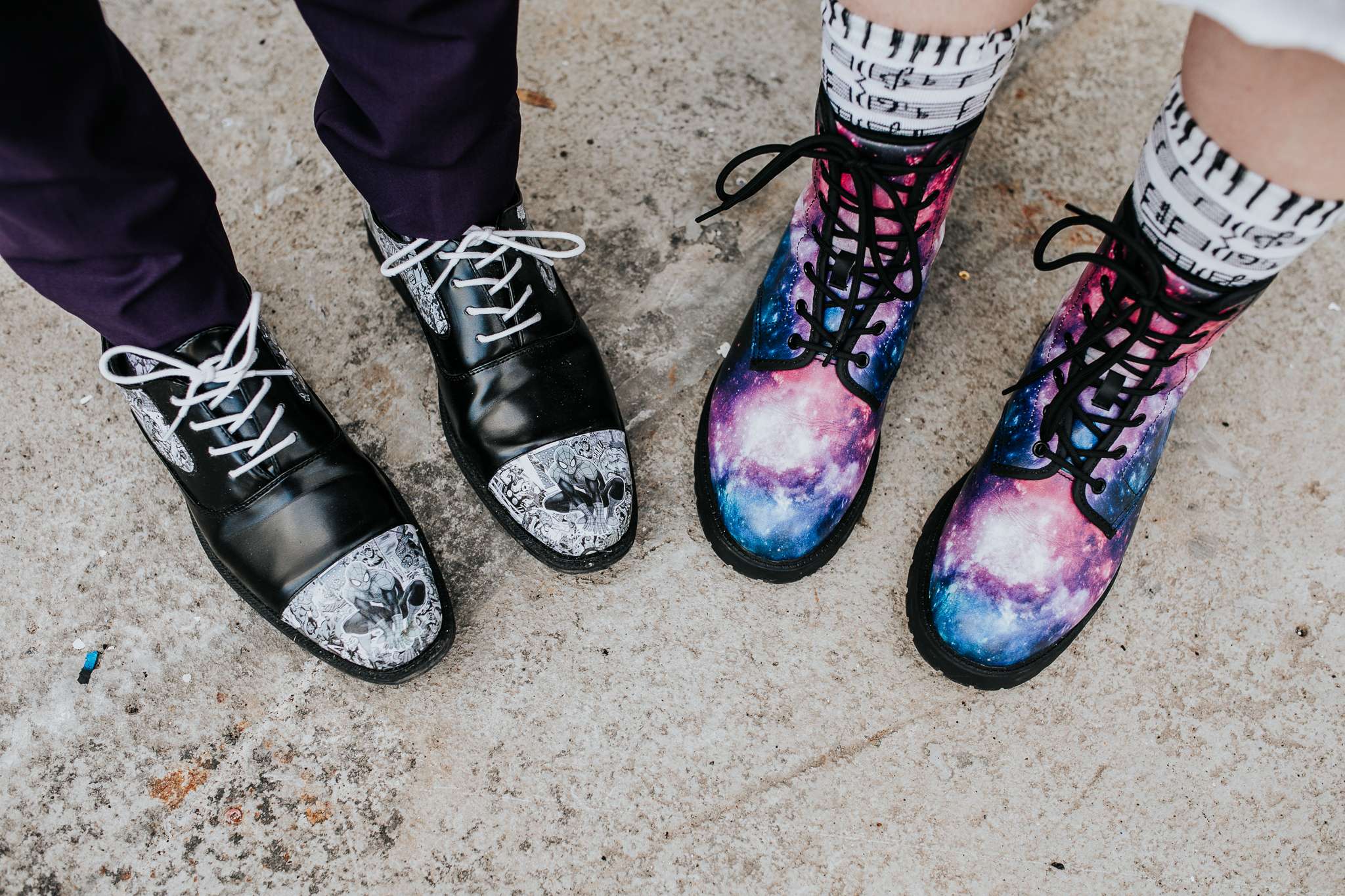 Although they were married in Israel, neither of them are religious so they didn't want to include the usual Jewish traditions in their ceremony. Instead, they did their ceremony their own way, choosing to include only the parts that meant something to them both. Their 'Chuppah' was a big fabric backdrop of nebula which they hung a big towel with 'DON'T PANIC', a reference from A Hitchhiker's Guide to the Galaxy, printed on it. Around the poles they wrapped strings of astronaut and planet shaped lights. The bride walked down the aisle to the opening theme from Star Trek.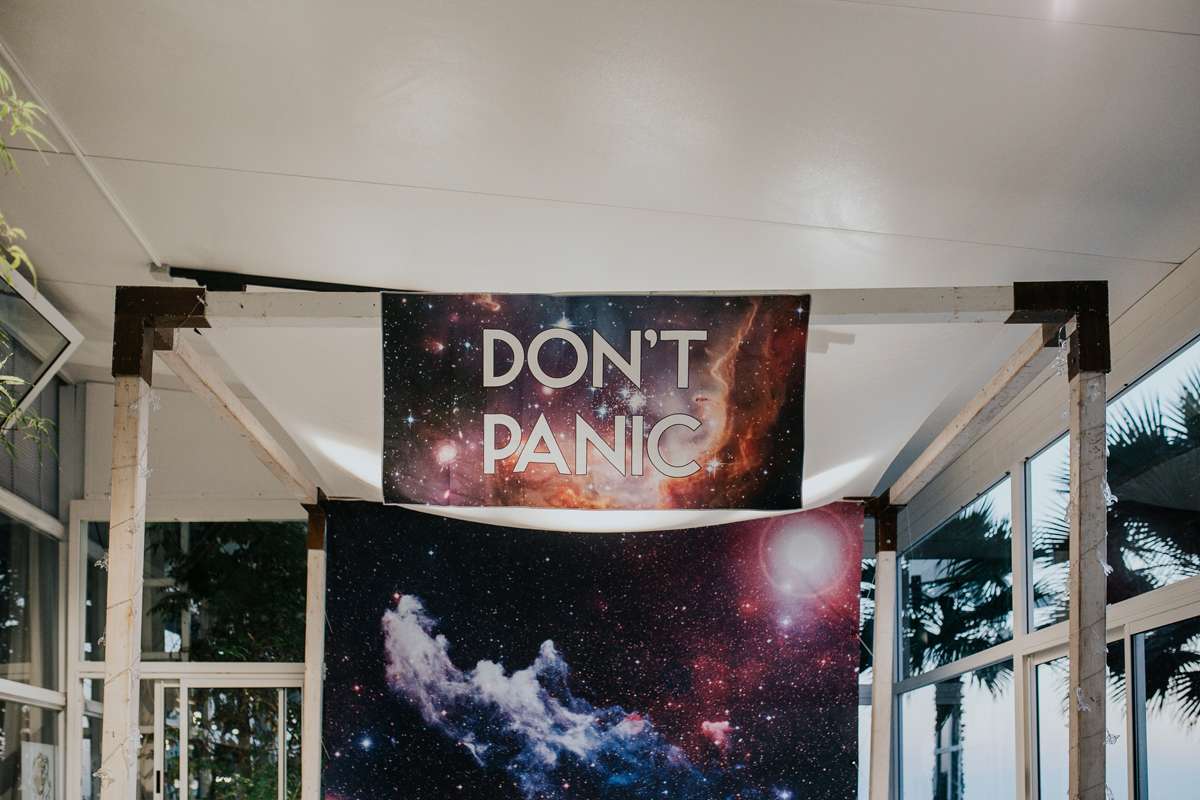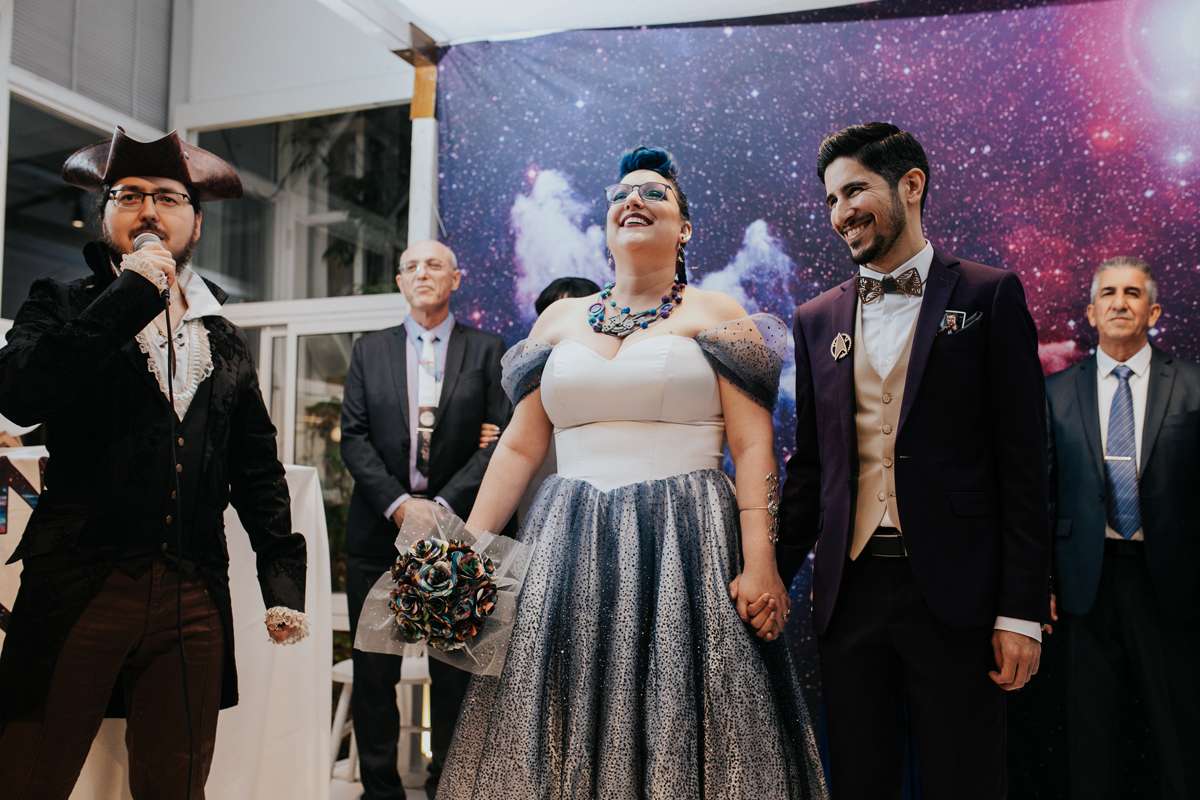 "The big part in the ceremony that we did differently was not breaking the glass by stepping on it", Lilac said. "Our thought was 'Why destroy when you can create?' so we created a glass from plastic made for modelling. We poured the small plastic pallets in boiled water, then each of us moulded a part of the 'glass'. We then put the two parts together and dunked it in cold water. The plastic hardened and we both drank whisky from it!"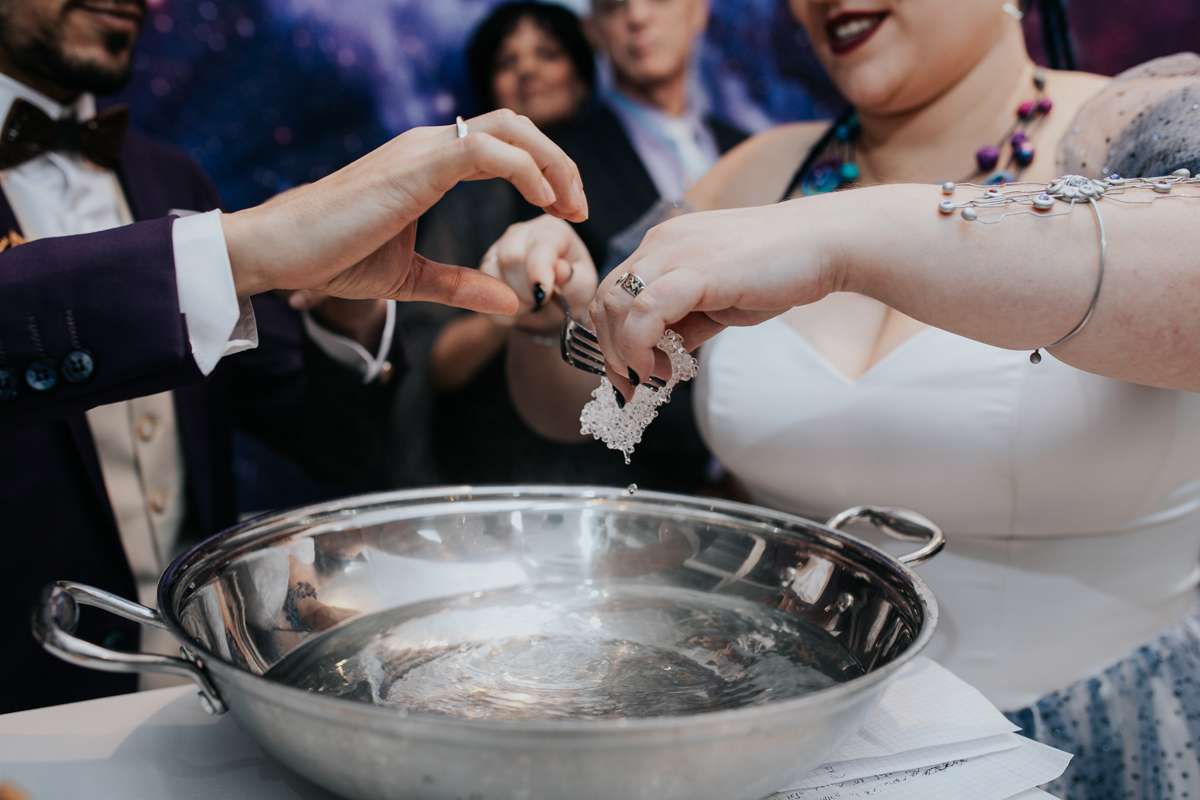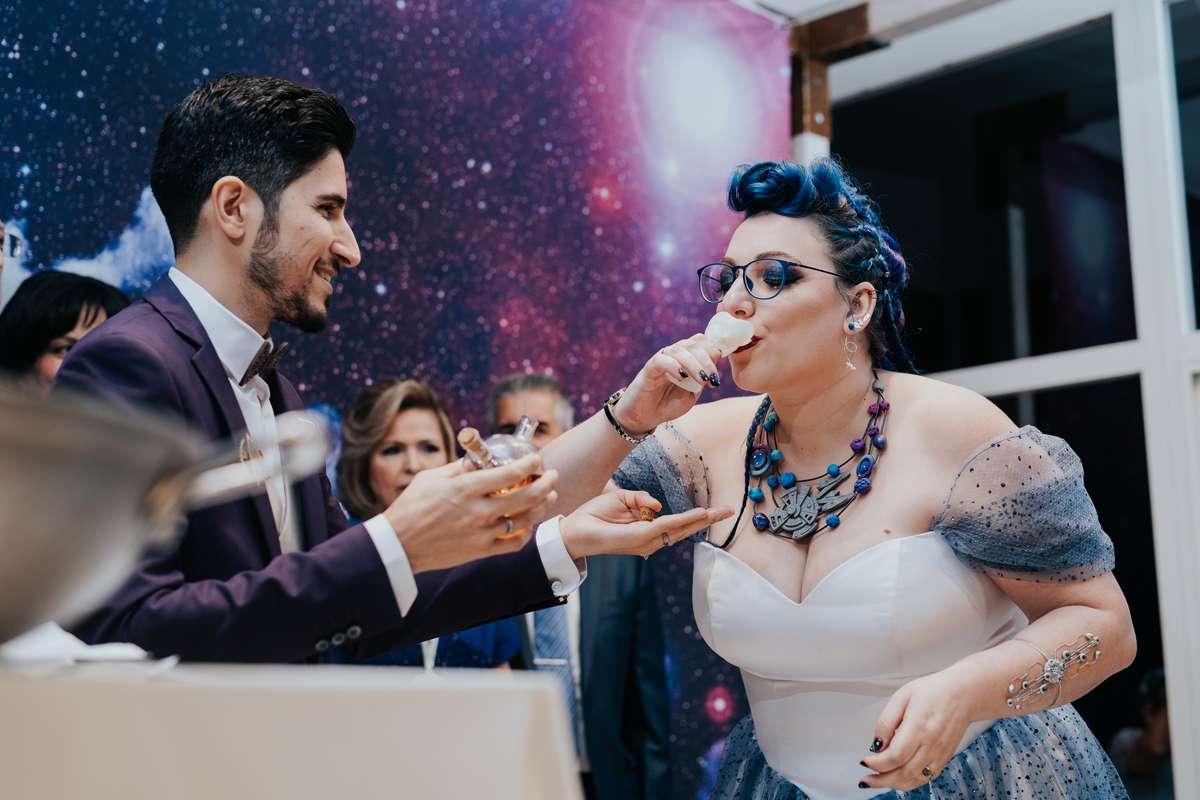 The geeky reception decor was plentiful and super personal to the pair. From the soaps in the bathroom shaped like robots, to the wall and window decals (from Aliexpress), the personalised name tags (Lord of the Rings inspired for the groom's side, Star Trek for the bride's) and even the homemade Tardis shaped card box, they really went all out to make it a creative and on-theme space.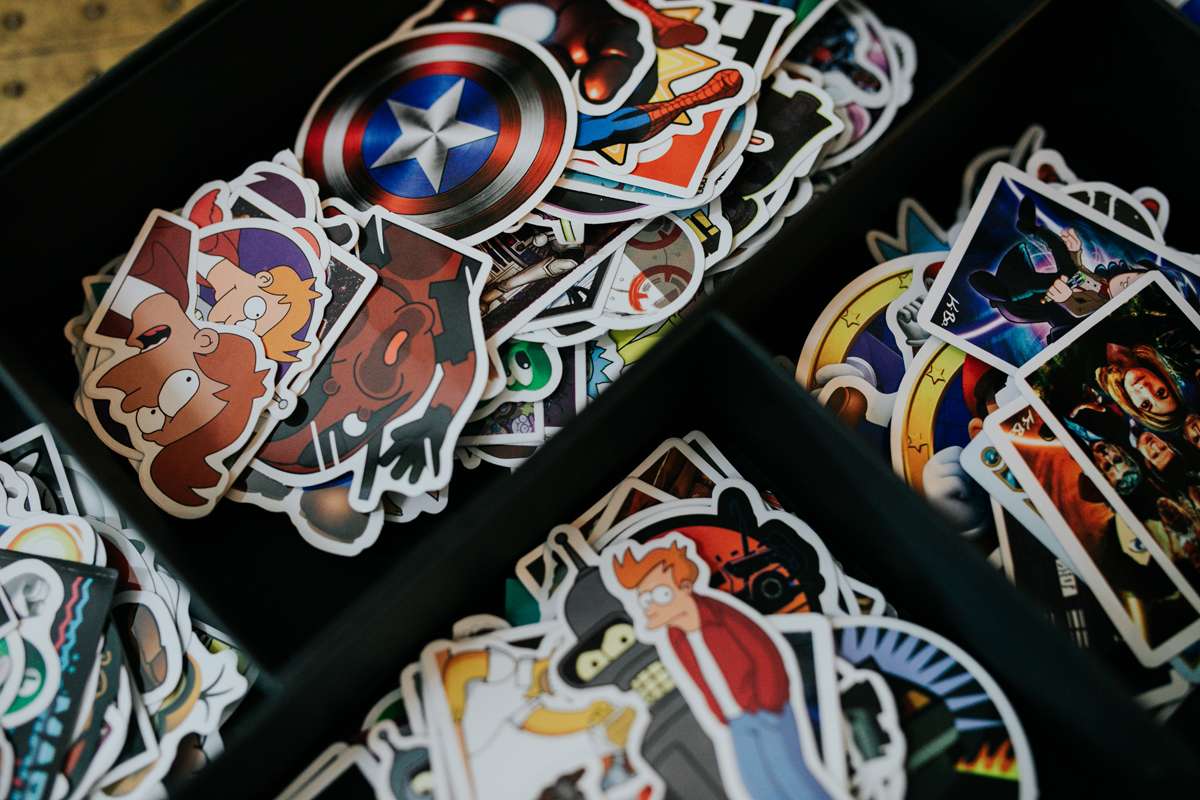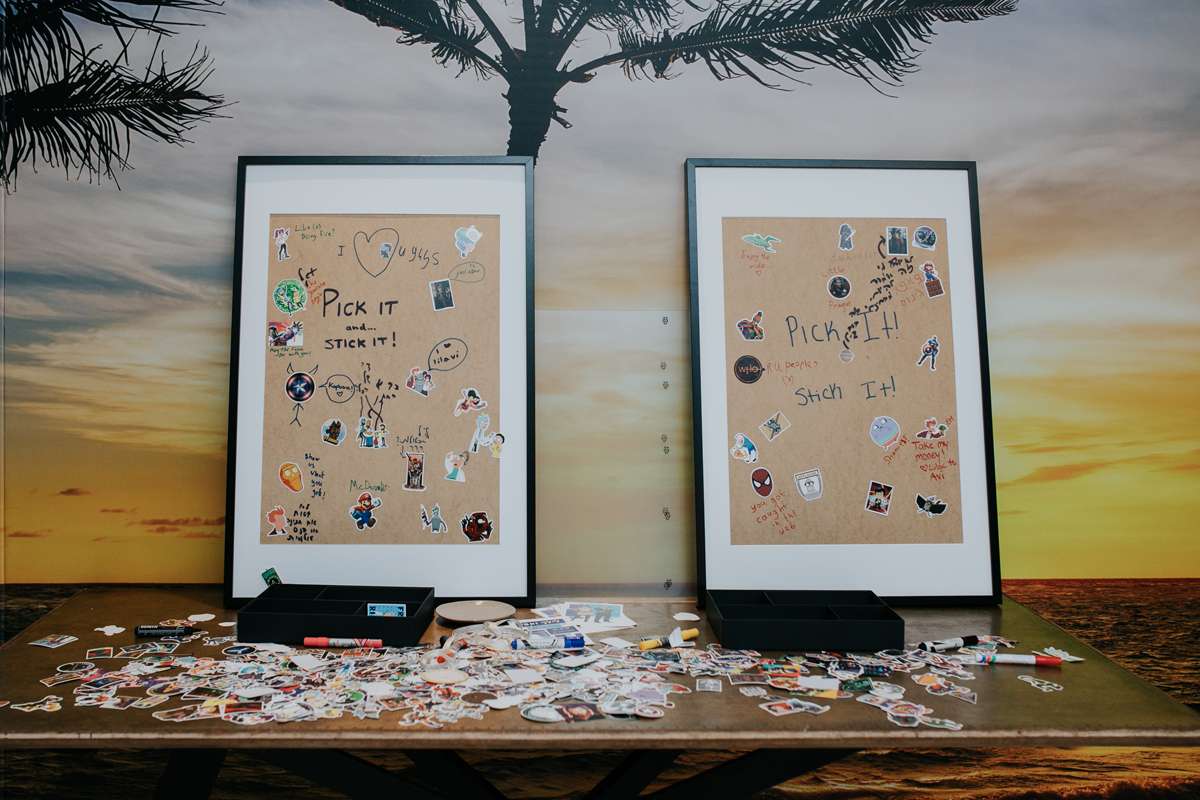 "We had the lounge area of the venue turned into a board games zone for people who might prefer not to dance", Lilac continued. "We included many board and card games which we know and love from our geeky gatherings. The centrepieces on the tables were colourful LED lights with a 3D illusion of different characters/images from the fantasy world and sci-fi world. The centrepieces were elevated by a few books which we collected from different people in advance, with the purpose of these books finding new homes (which totally happened to our surprise – most of the books were adopted!)"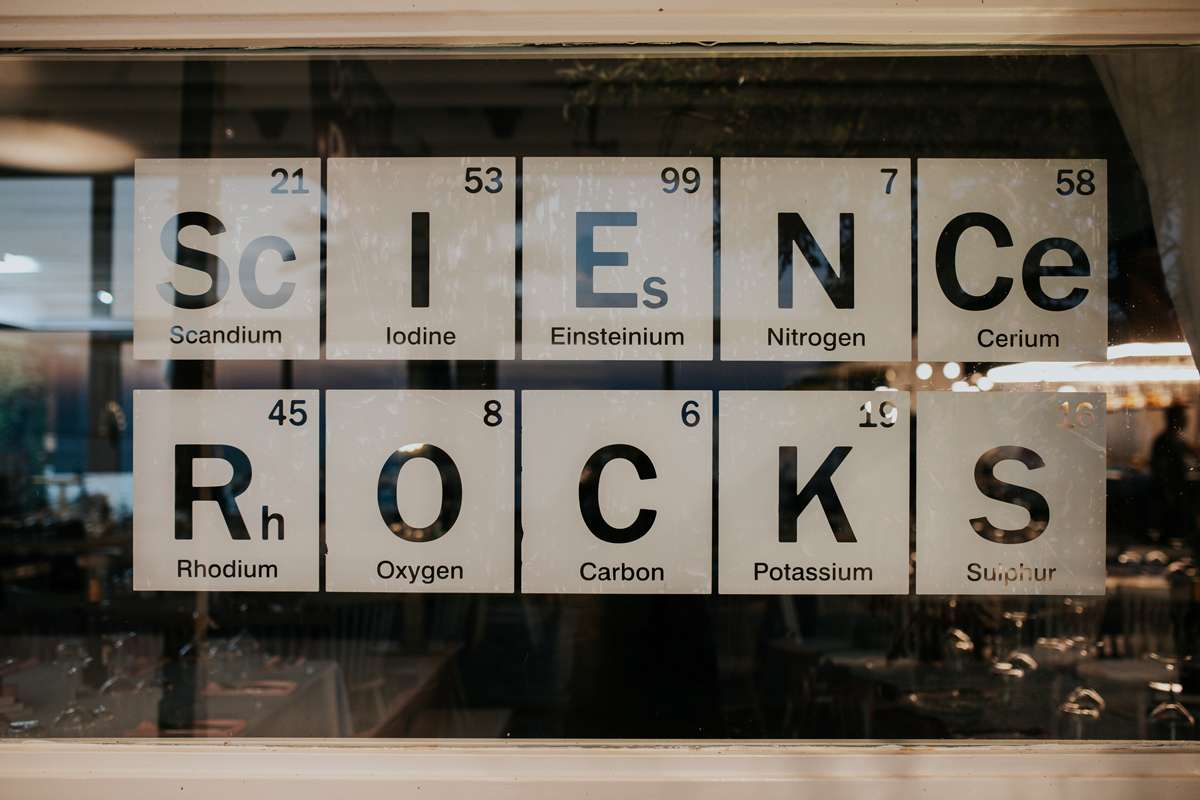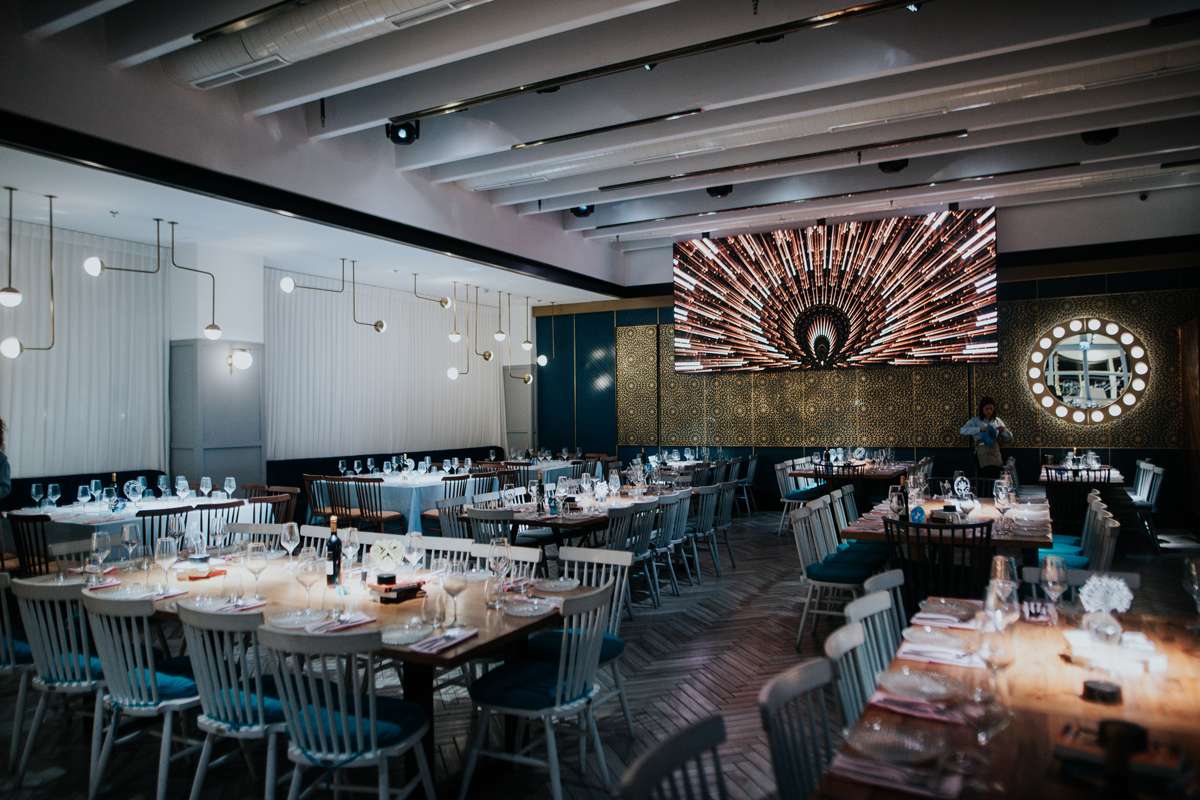 "The table numbers were completely DIY too. I planned the numbers in the Star Trek font, laser cut out of a blue shiny wallpaper, glued on discarded old CDs and positioned on blue geometric plastic shapes that were discarded 3D printed supports (I collected them for a while). We also gave out Lightsabers on the dance floor (they came from Aliexpress) which were a huge hit!"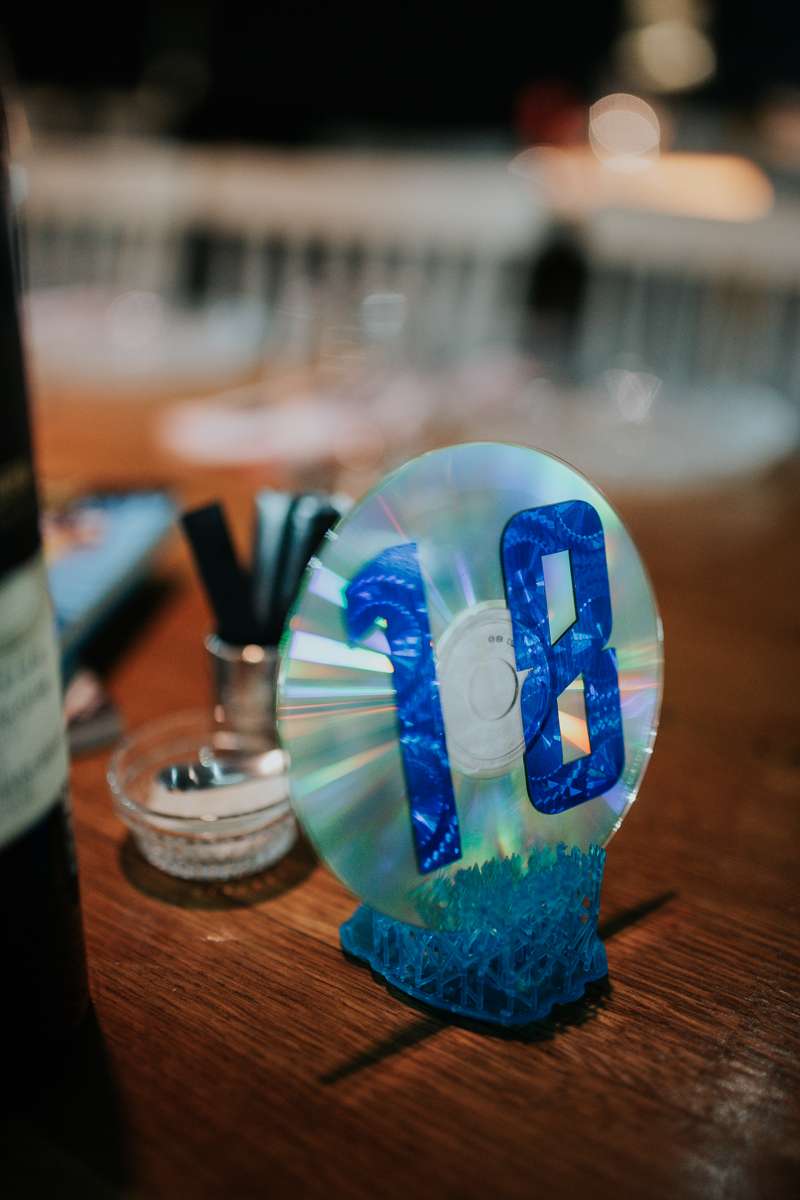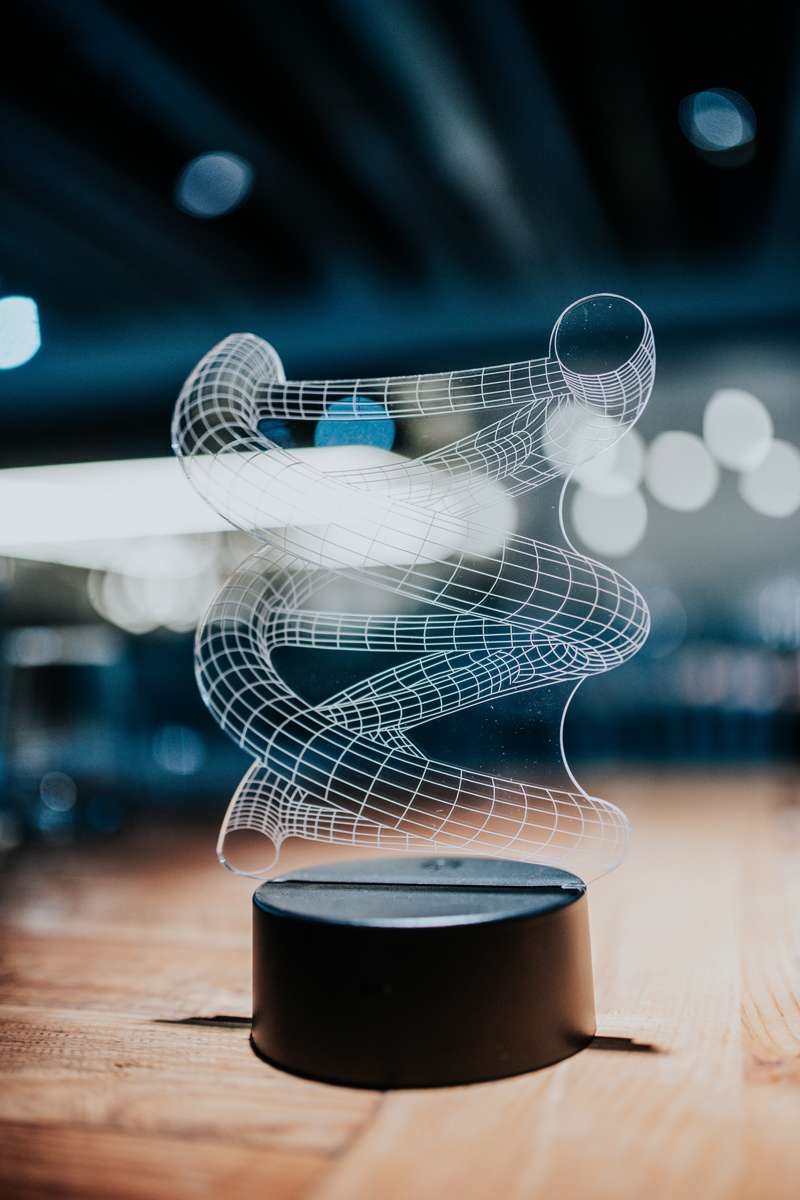 They also projected some of their favourite movies throughout the reception – Star Wars: A New Hope and 2001: A Space Odyssey (the night was unfortunately over before they got to Blade Runner!)
"The best best thing about planning our wedding was being able to express our creativity in many ways. To go wild and to have a 'blank canvas' on which we could create something new and special. We loved being able to share our passions and our inner true selves with our guests."