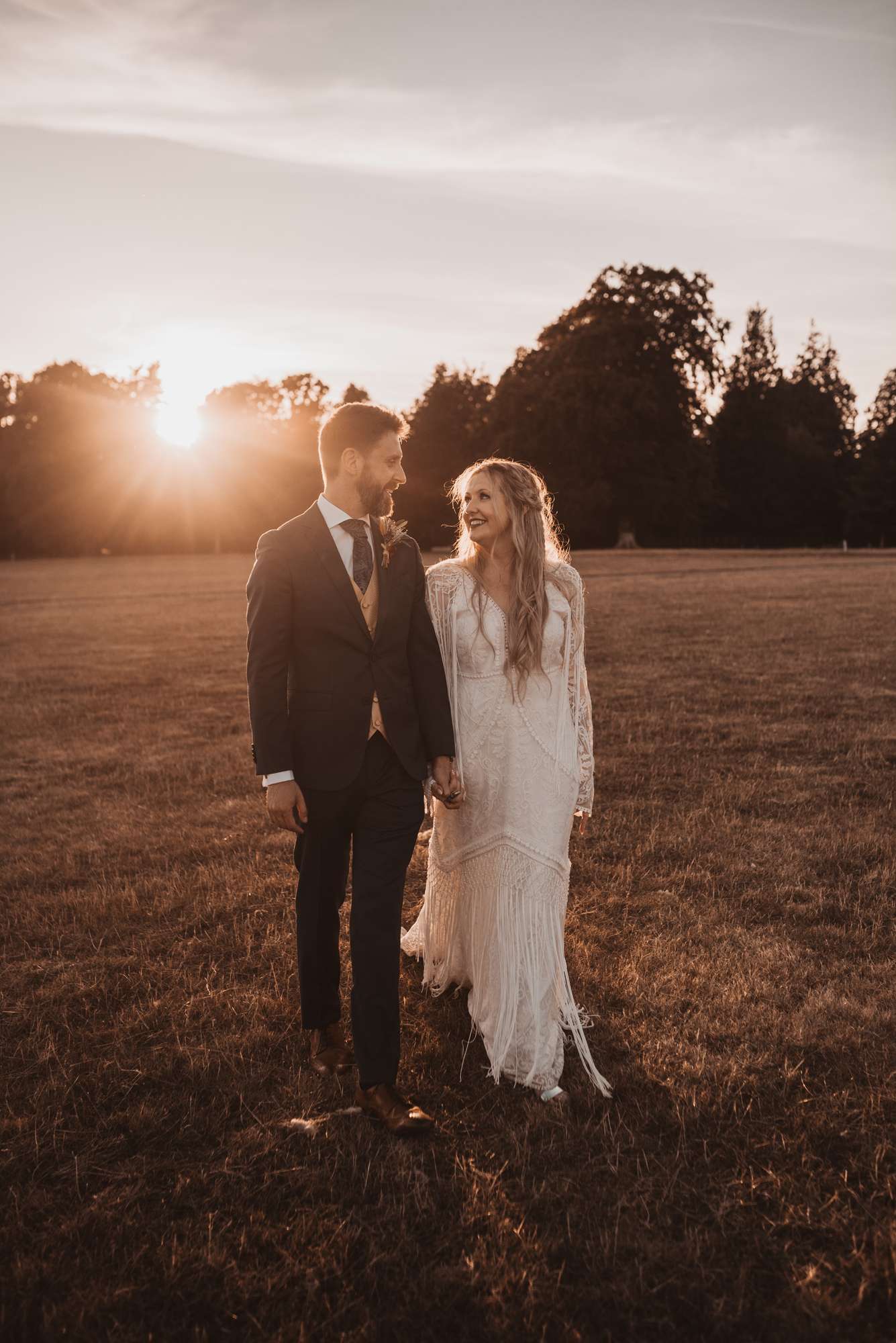 Chloë and Matt', who were married at Larmer Tree Gardens, Salisbury in August, described their wedding theme as relaxed, natural, bohemian and unconventional – exactly like them! Chloë had always had a vision of their wedding being like the one at at the end of Robin Hood Prince of Thieves, with her looking like Maid Marian and wearing a flower crown.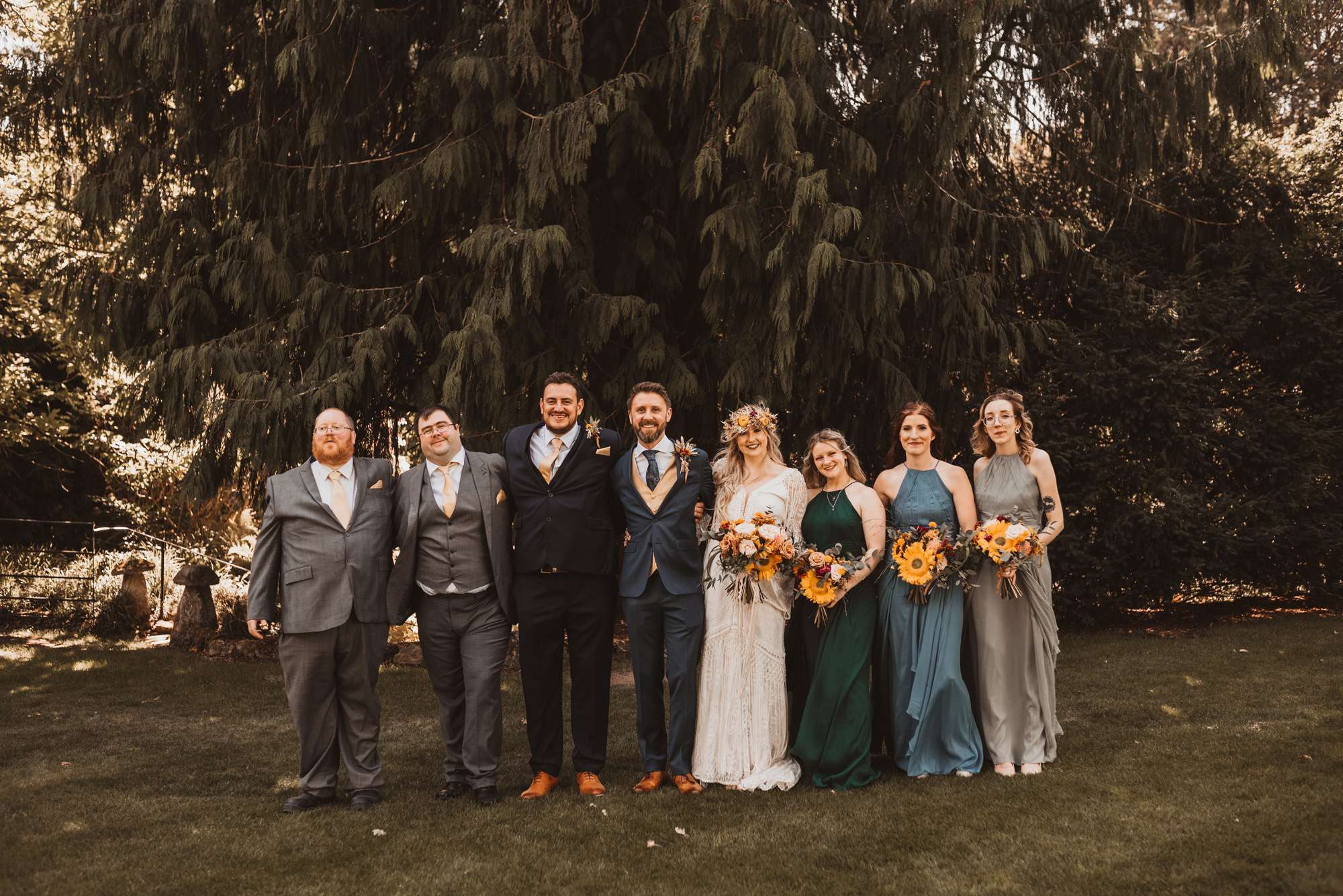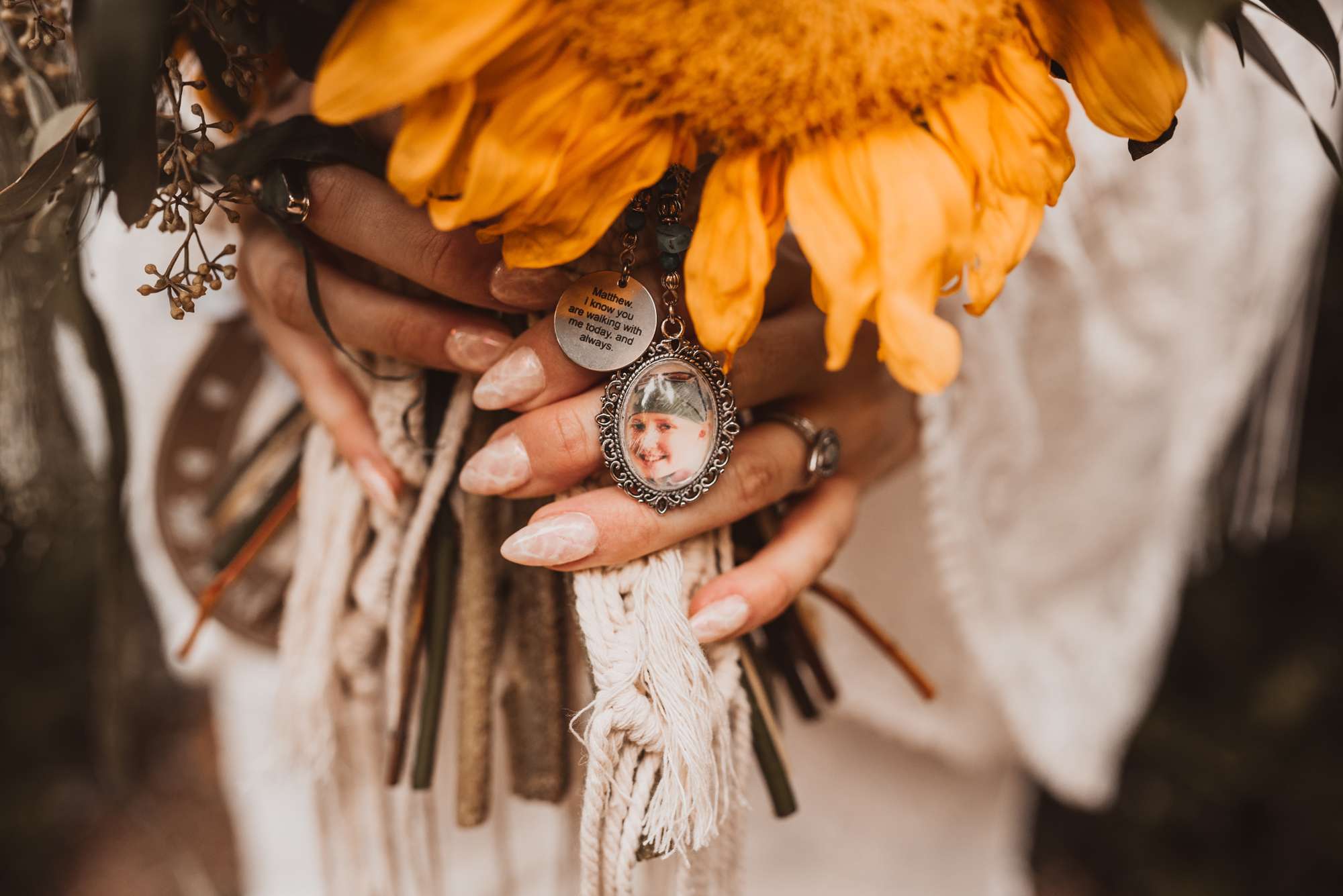 The ceremony included a handfasting with a cord that the bride had made and featured a special medley of songs chosen by the couple and played by a family friend and Chloë's former piano teacher. Their self-written vows both included references to Matt's signature mashed potatoes and Chloë's nickname 'little one'. A peacock also joined in! "It started screaming during an emotional part of my vows when I was about to talk about my late brother!" the bride laughed. "That ended up being one of our favourite parts of the day; it really brought us back down to earth, and reminded us of what the day was all about."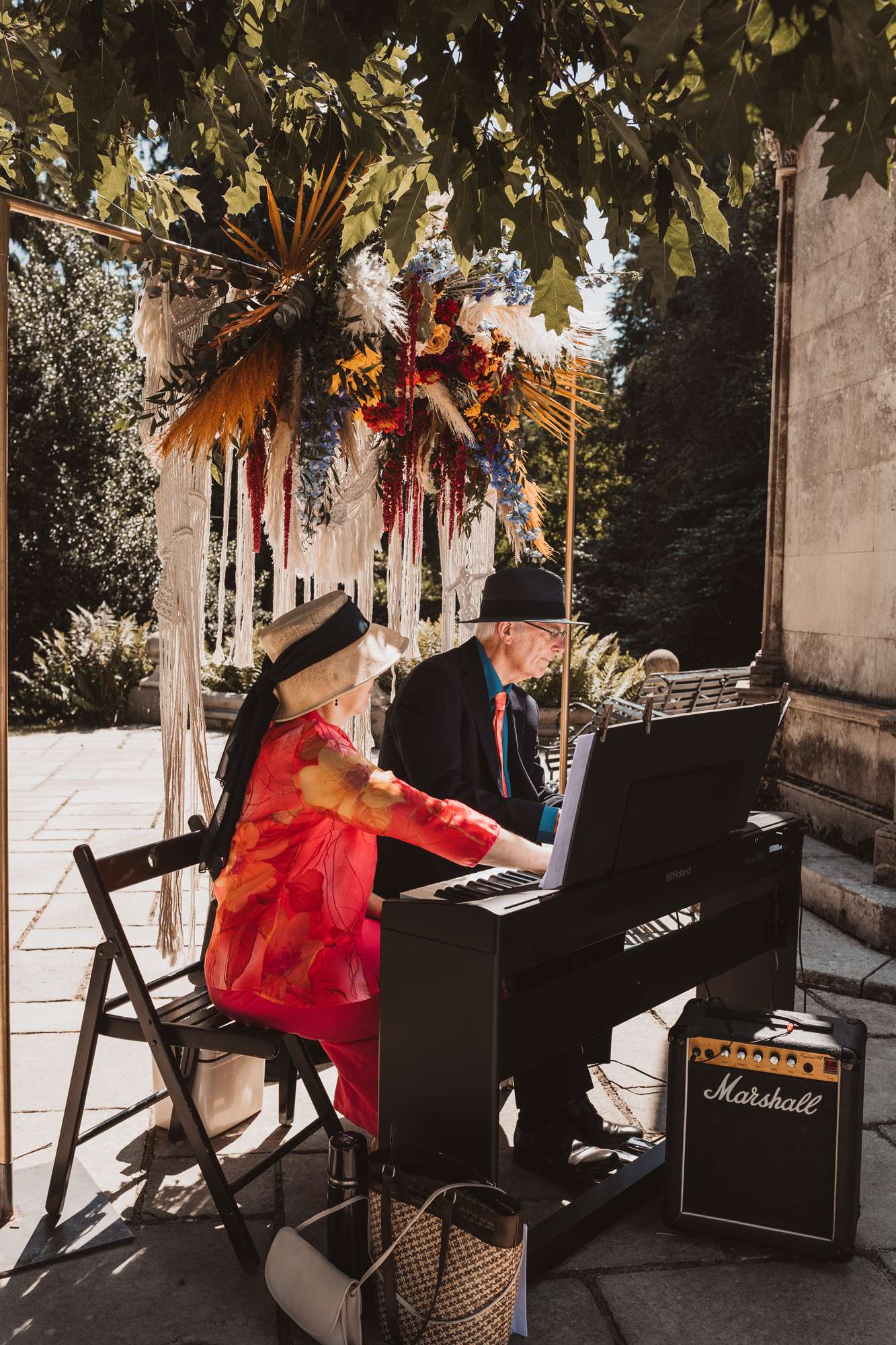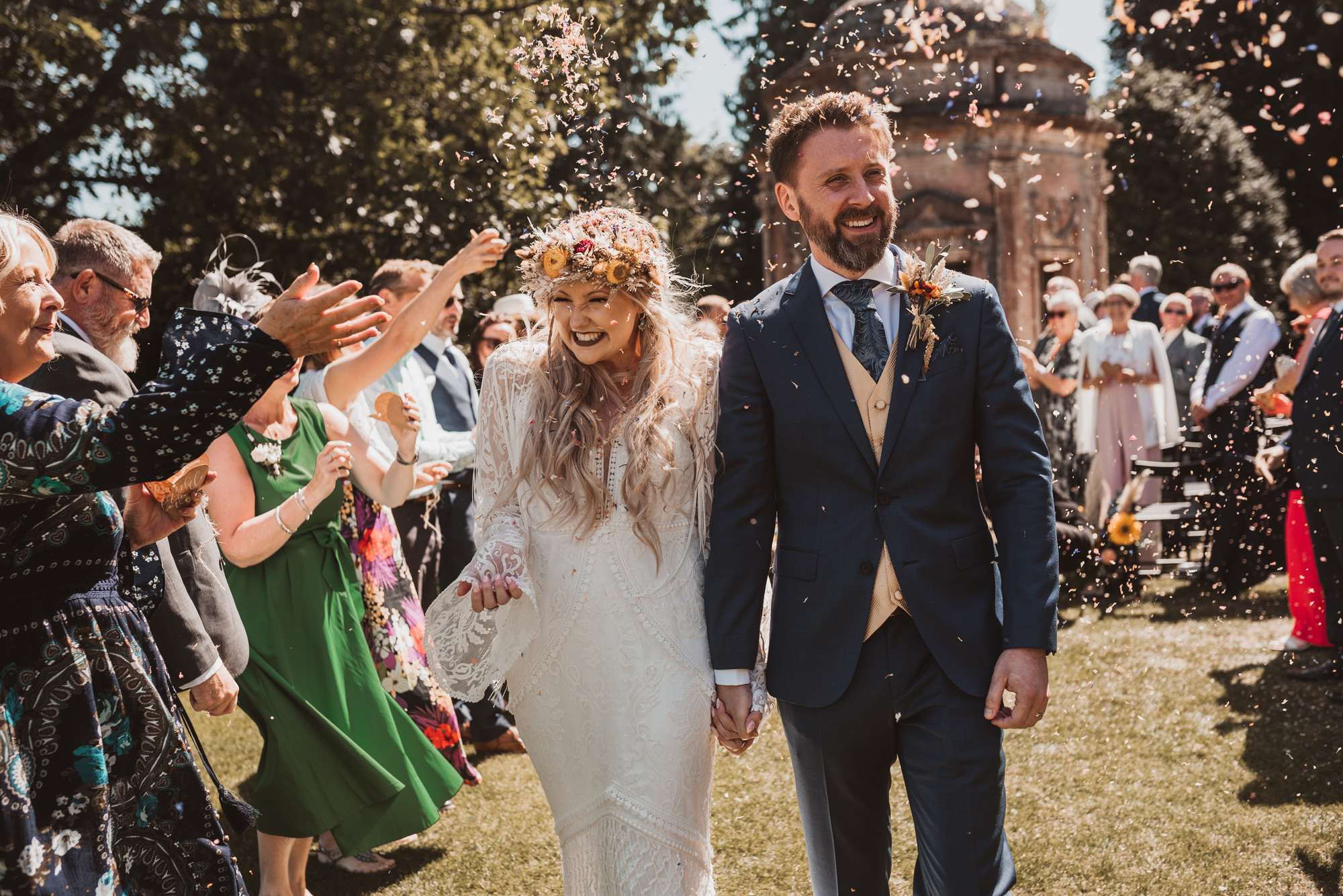 From Chloë's handmade macrame jars to the table plan and rose quartz nails (to symbolise love), the couple wanted their wedding to reflect their love and personalities however their biggest highlight was seeing all their loved ones together. As Chloë explains, "Looking around and seeing all our loved ones, and just thinking how lucky we were was the best part of the day. It sounds cheesy, but seeing how much fun everyone else was having, really made us feel so happy."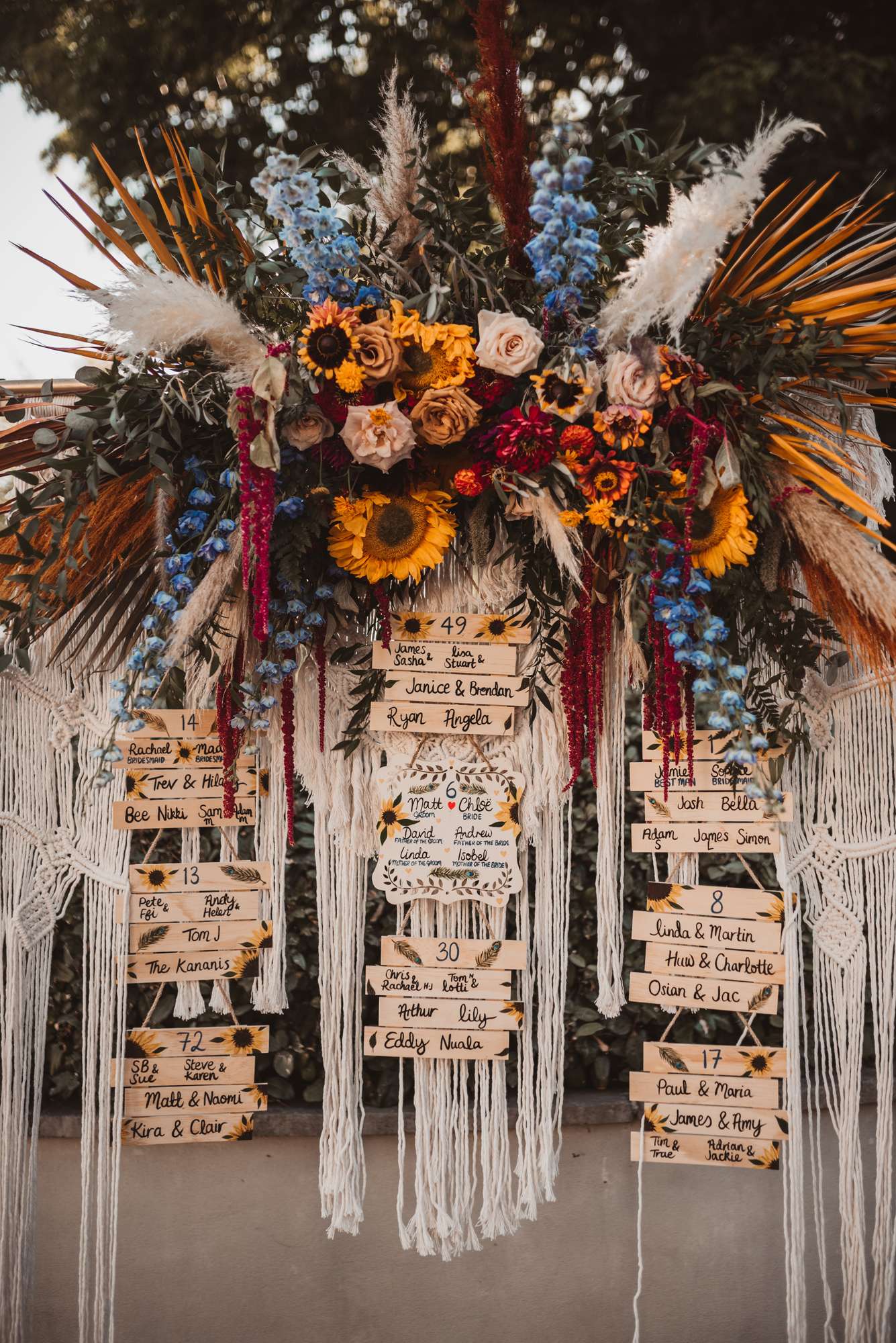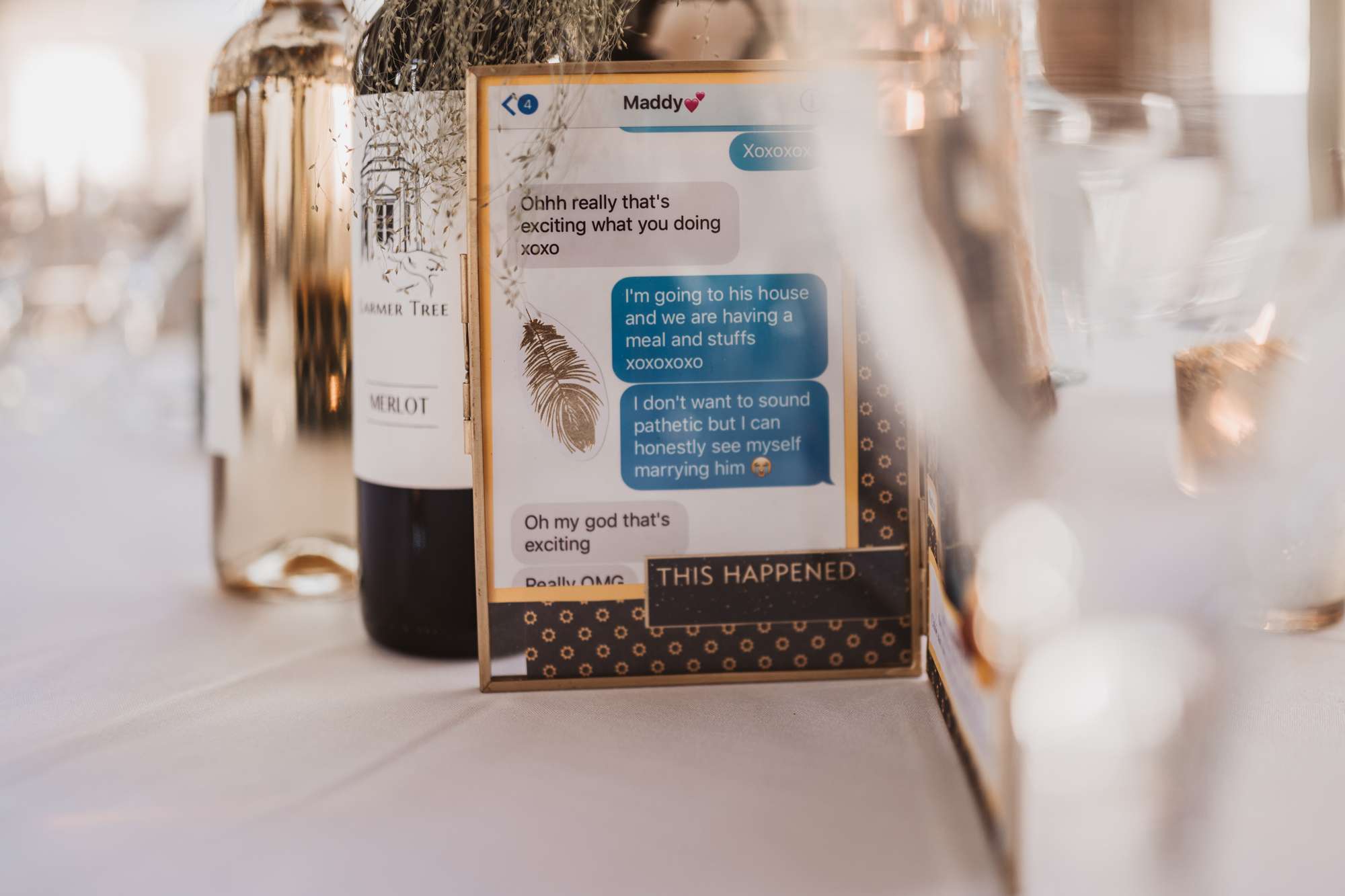 Another real highlight was the bride's dad's band, who got back together (after 40 years apart) to perform! "They went down a storm!" Chloë said. "I also did a few songs with my band during the evening, too." The night then ended with a sparkler exit, which resulted in some memorable photos and added to the joyous atmosphere.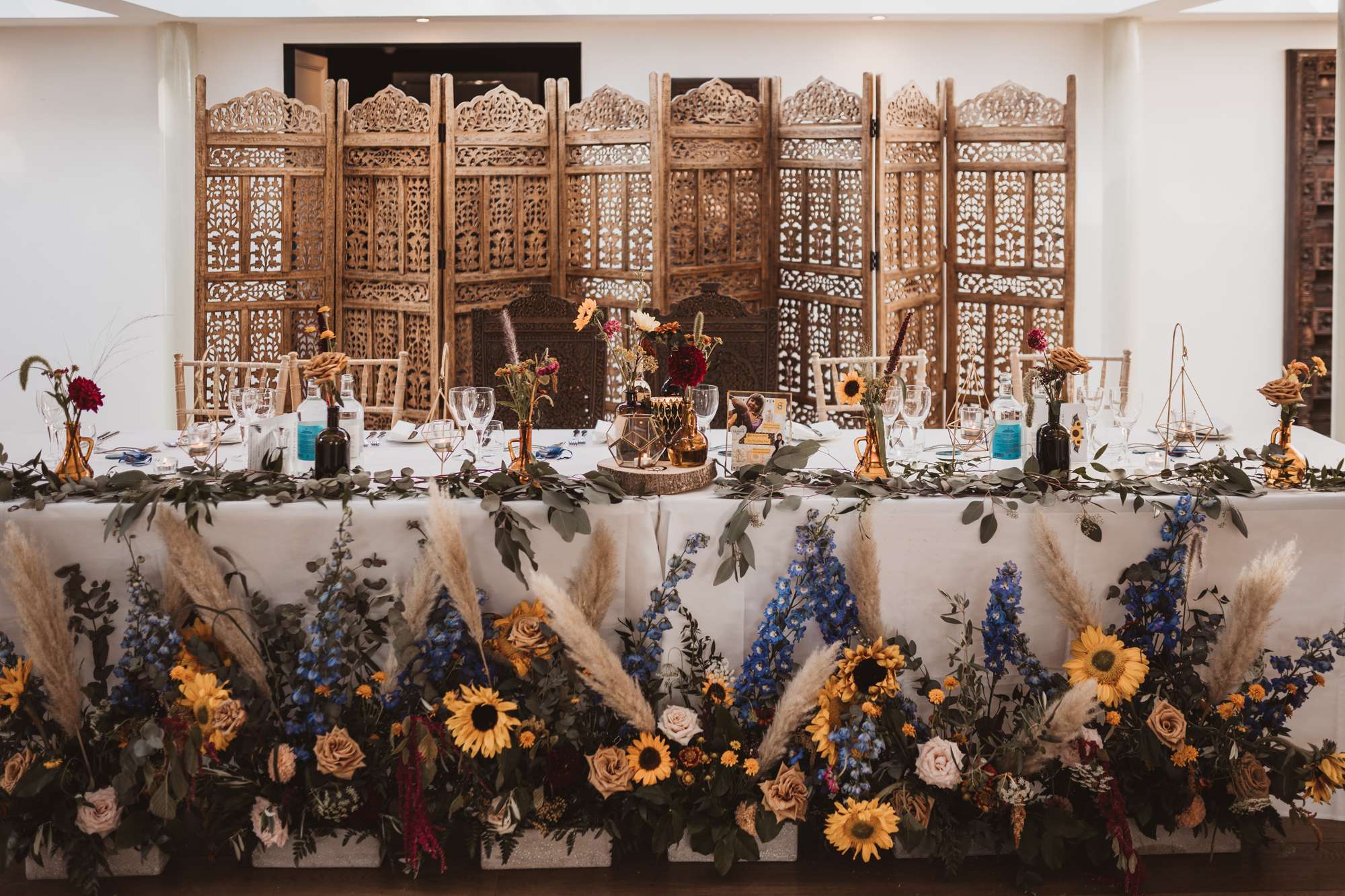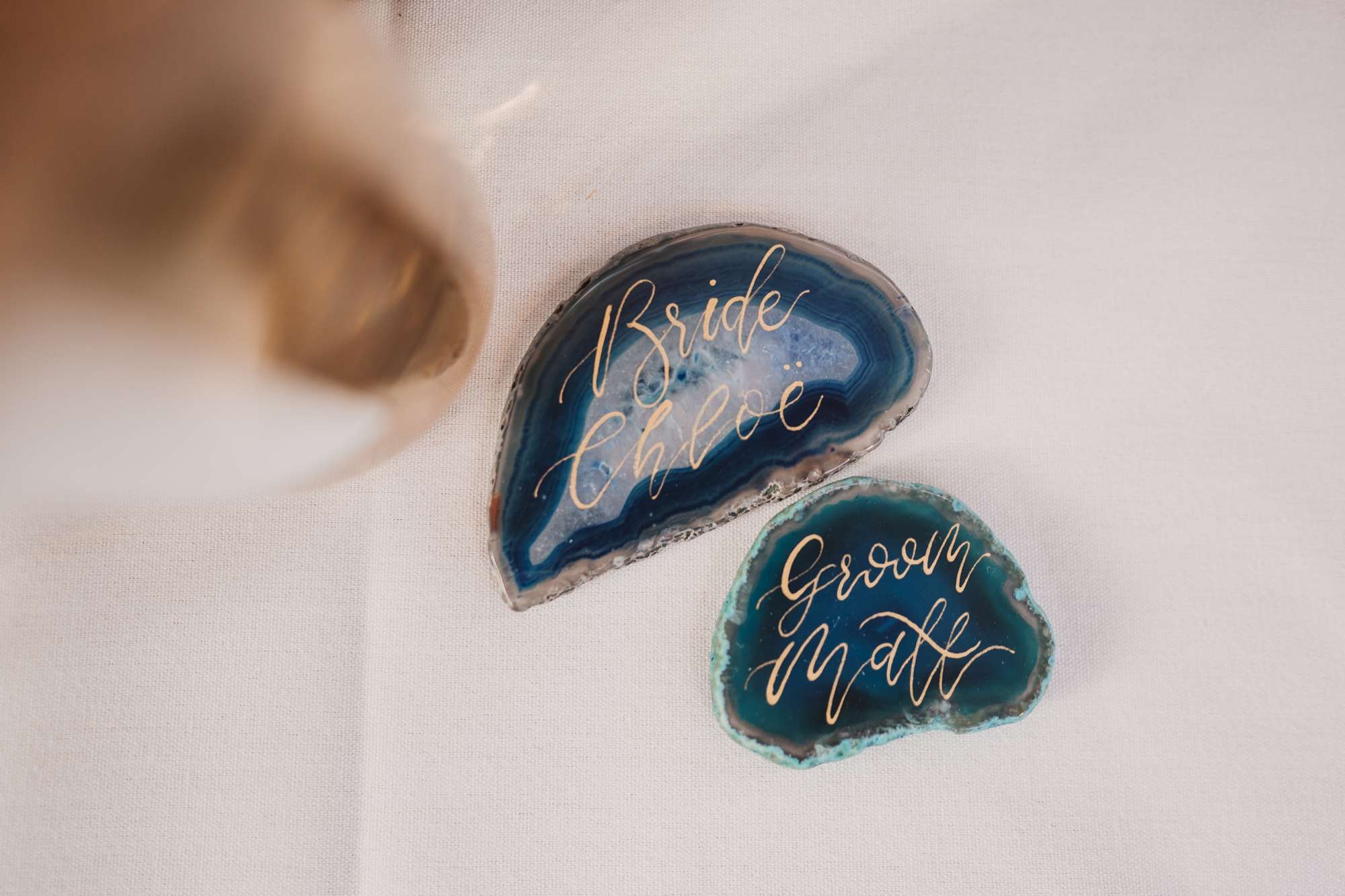 In retrospect, Chloë only wishes she had worried less and eaten more on the day! She also advises other couples to "keep a wedding scrapbook, that was really helpful. Planning a wedding is mad and chaotic, it's so easy to get overwhelmed and stressed out – Rock n Roll Bride was a godsend!!"