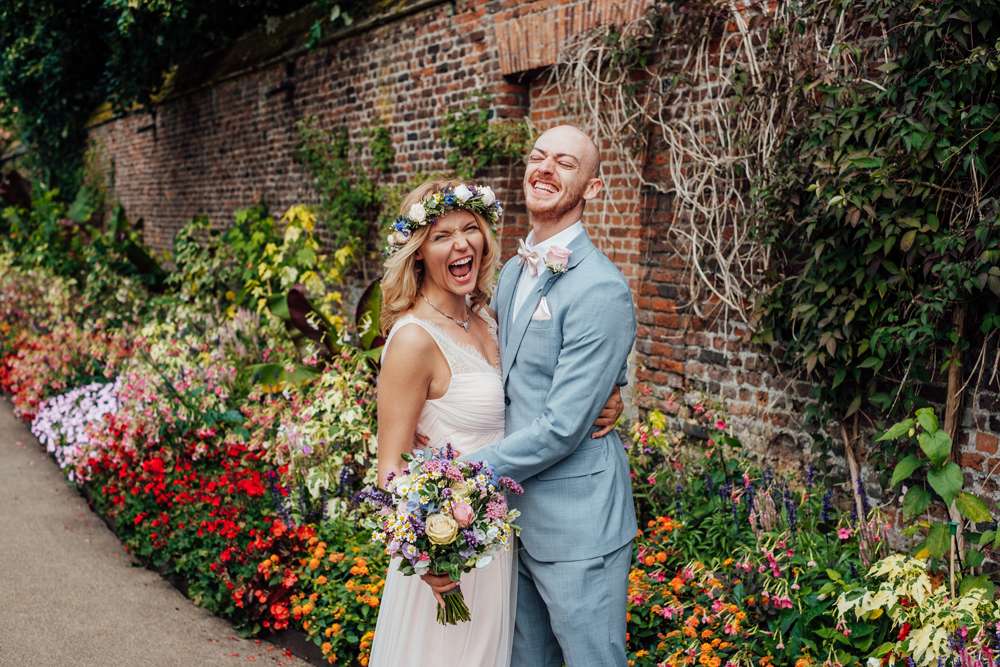 Amy and Martin went from slumming it in "grotty uni accommodation for four years" as friends, to getting wed at the beautiful and swanky Hampton Court Palace last August with a £13,000 budget. Their goal was to make the day as fun and stress-free as possible, and to wear pants that were in keeping with their surroundings. Yes, you read that correctly. More on that later.
Amy said, "We were our own inspiration. We wanted to make it as personal to us as possible. So having scratch cards as favours, a quiz at the reception, and rude wording on light boxes all helped to make it a fun, laid back day!"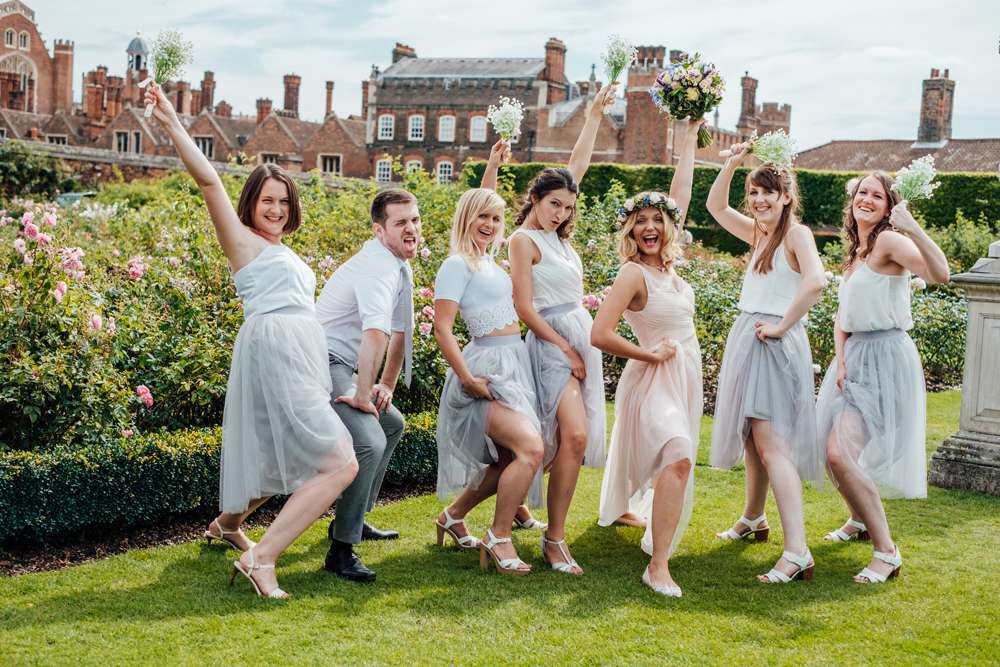 They chose to have their ceremony and reception in The Garden Room for several reasons, said Amy. "Firstly, it's where we got engaged. Well, sort of! Martin pulled up on a boat on the river in front of Hampton Court and proposed with a Haribo ring (sweet, right?!) Secondly, it's stunning and I am a massive history geek, so it was a great backdrop to our big day. Thirdly, we live down the road and wanted somewhere local and relatively easy for the majority of our guests. We also wanted the venue and reception in one place to keep logistics simple and maximise drinking time (priorities!) Finally, I work there – some people might find it weird to get married where they work, but it's a spectacular setting and certainly not your average office, so it made complete sense to us to have it there."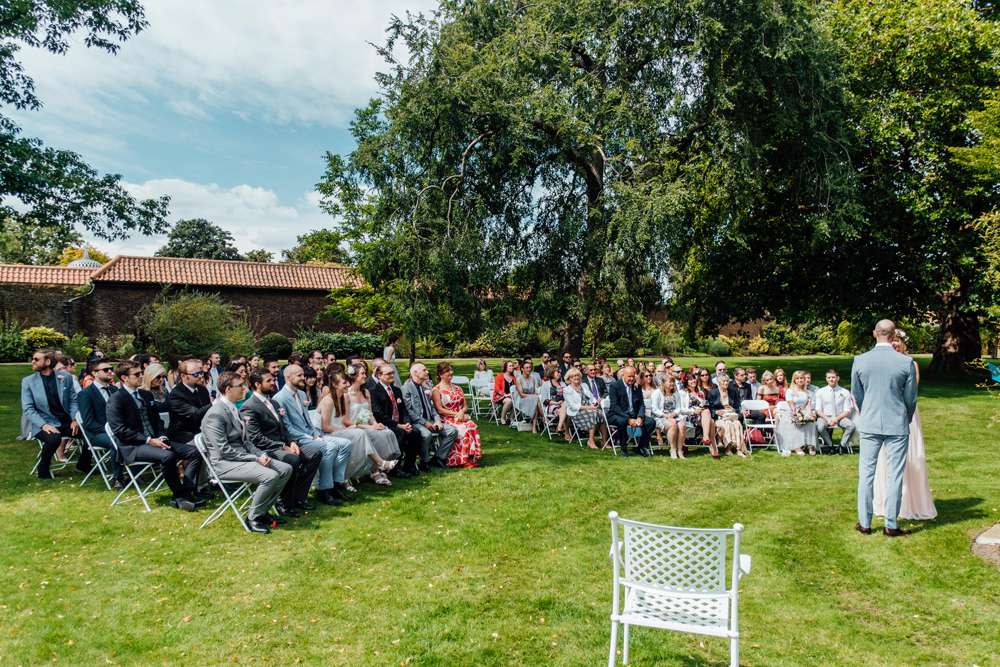 The couple knew they wanted a humanist outdoor ceremony, so it made sense to go with a celebrant. Amy said, "Luckily we found the wonderful Mark Hayford who completely understood what we wanted from our ceremony. He made it personal to us, focusing on who we are as a couple, as well as adding in jokes along the way."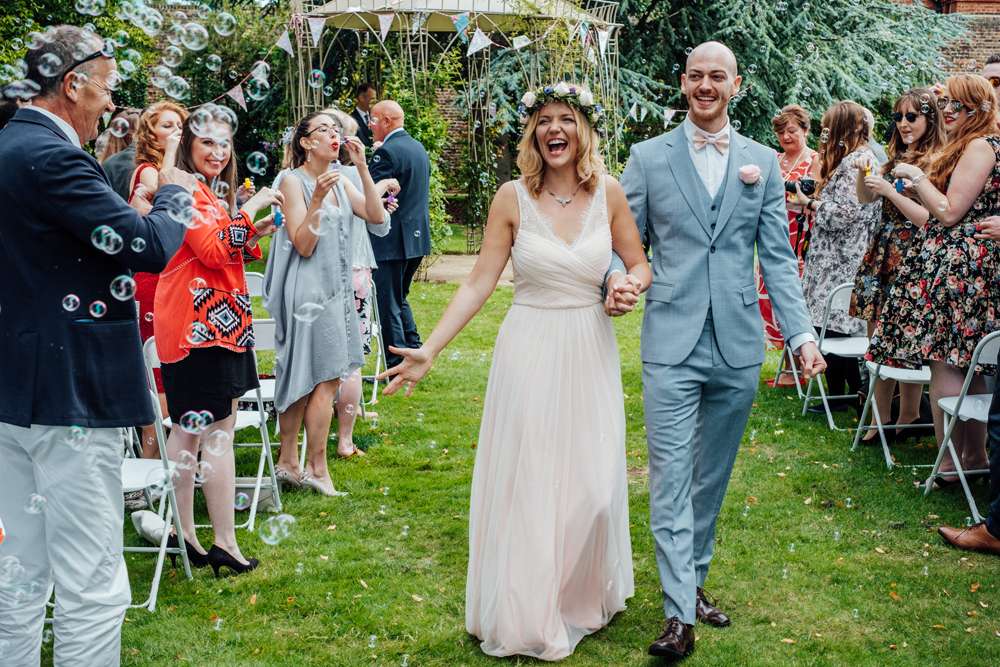 But with an outdoor ceremony comes weather worries! Amy said, "I was stressing right up until the night before, with a million weather apps saying it would rain for the day! Thankfully, on the morning itself we woke up to blue skies. While guests were arriving, my friend Emily played classical music on the violin for us – legend! I walked down the aisle to Lucy Rose's Like an Arrow, which is our absolute favourite. My sister had written a hilarious speech, at one-point shouting, 'The three words all women want to hear in a marriage: death to patriarchy!' We walked out to Tonight, Tonight by The Smashing Pumpkins, with everyone blowing bubbles that we danced through."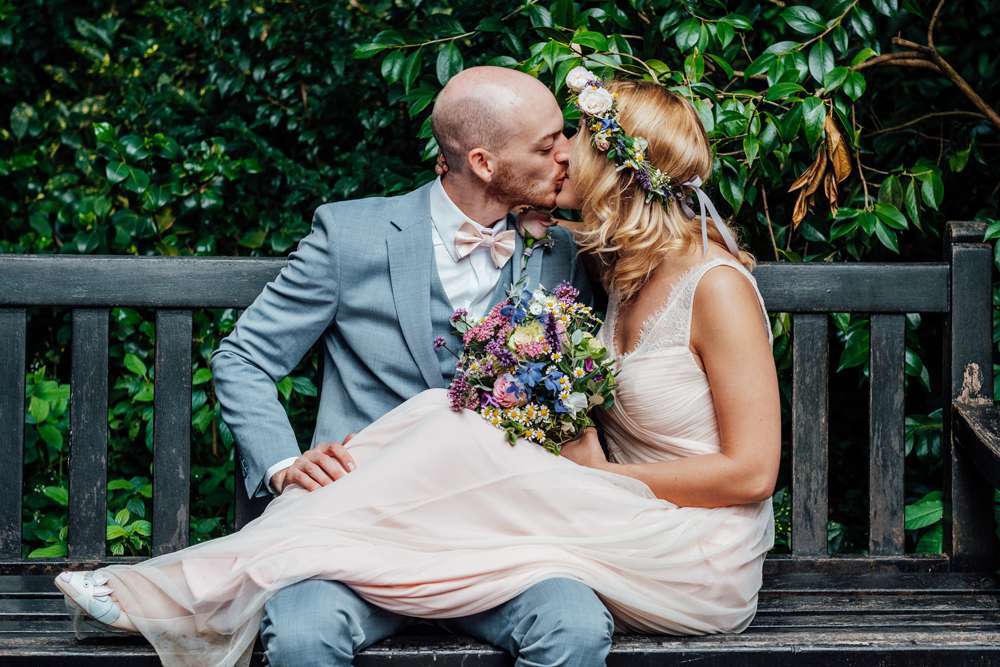 Amy had very definite plans for her choice of dress. "Well, I knew straight away I didn't want a white dress. I think they're unflattering on most people and it's such an archaic tradition for brides to wear virginal white. I also wanted something comfortable and affordable, having been to so many weddings where the bride looks very uncomfortable and can't even dance properly! I went bridal shopping with a couple of the bridesmaids and I asked the shop assistant 'do you have any non-white dresses that I'll be able to slut drop in?' She stared at me as if I had just murdered her cat, so I ended up searching online and stumbled across the gorgeous brand BHLDN, which does the most beautiful, ethereal dresses. I chose the 'Fleur' dress in blush, which was a bargain at $250. It was a bit risky choosing a dress online, but as soon as I tried it on, I loved how floaty and casual it was. For the shoes, again I wanted comfort and affordability, so I chose these amazing flat shoes (as I tend to feel like a man in drag in heels!) from ASOS with unicorns on – I love them! For my jewellery, I chose a silver, art deco necklace that belonged to my great, great aunt, who I was very close to, but who's passed away, so that was very special. And for underwear, I wore pants with a picture of Anne Boleyn's face on that I found on Not On The High Street which caused great mirth and raised eyebrows when I flashed them to everyone!"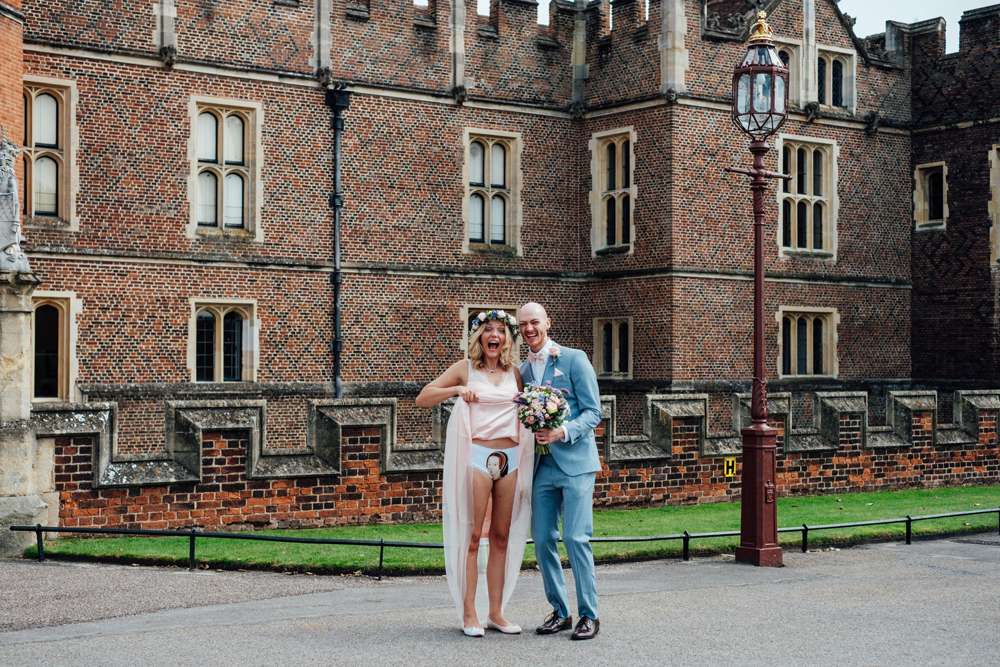 Usually it's the bride that wants to keep her dress a secret from her groom, but Martin also wanted to keep his outfit a surprise ."I had bought him a light pink bow tie (his favourite colour and it matched my dress perfectly), so he knew whatever suit he chose should match it and therefore also my dress", she explained. "After rifling through many high street chains, he found his suit in Reiss and he had it tailored to fit him like a glove. He was meant to wear his Henry VIII pants, also from Not On The High Street, but forgot in the rush getting ready – so I was left the only one flashing everyone! For his best men (he had three!), we just asked them to wear their own light blue or grey suits, and I got them matching pink ties so they looked part of the gang."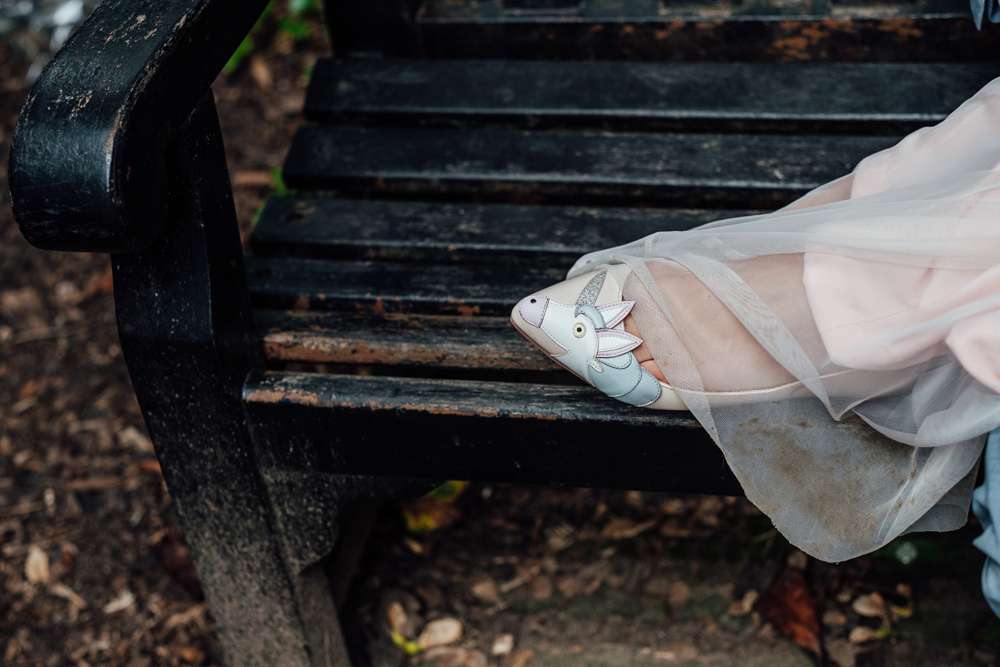 For the bridesmaid dresses, Amy chose a midi, tulle, light grey skirt and her best girls all found their own white tops so as to show off their own personalities and style. "I also had a bridesman, and it worked well to have him in a white shirt and light grey trousers to match the girls, and to wear a grey tie to show he was on the bride's tribe rather than the groom's".
This laid back pair weren't too worried about decorations, and with a venue as grand as Hampton Court Palace who can blame them!? "The venue speaks for itself," Amy continued. "We chucked up some mix 'n' match floral bunting, and I 'borrowed' a giant cut out of Henry VIII from the education team, which everyone loved posing with. We also had pictures of us through the years printed as Polaroids and pegged up on string. We bought our own Polaroid camera for our guests to snap and sign, rather than a traditional guest book – though epic fail, we forgot to get one of the two of us at our own wedding! We also added light box signs that simply said, 'get shitfaced and dance'. Our guests didn't disappoint!"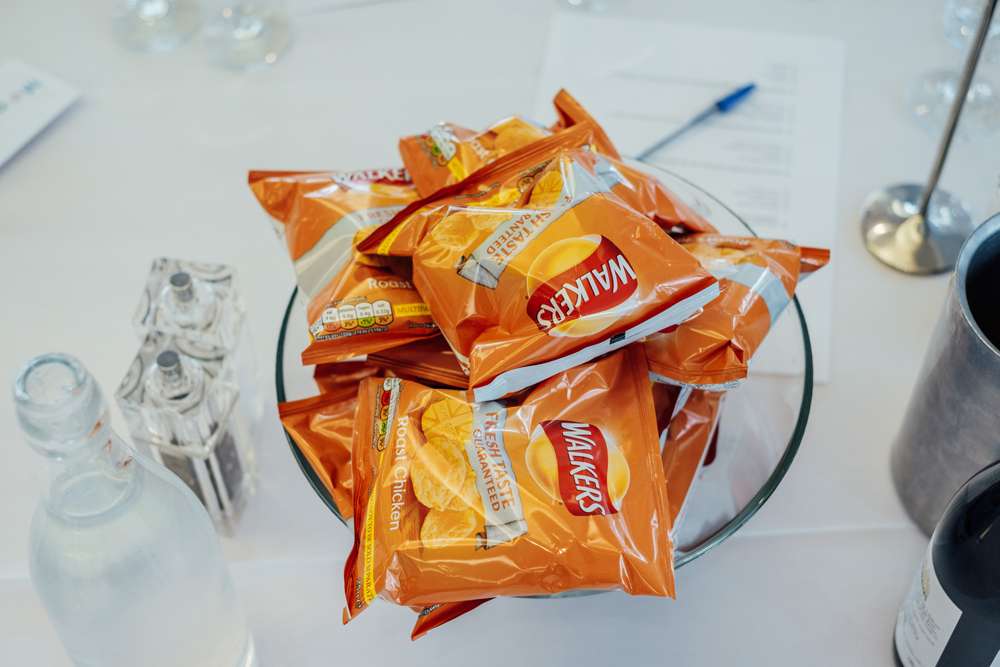 They didn't want a top table at their meal, and instead Martin came up with the idea of having a spare chair at each individual table so they could hop around and mingle with their guests. "We also had the idea to use Smiths and Walkers crisps as the centrepieces and seating plan as we were combining our two surnames to create 'the Walker-Smiths'."
The couple changed traditions to suit them. They included Polish traditions as Martin's mum is Polish. "We included the one where the bride and groom are each given a shot, but one has vodka and one has water and you don't know which is which. When you down them, you try to keep a straight face and the tradition states that whoever gets the vodka wears the trousers… so obvz I got the vodka and wasn't very good at hiding it!"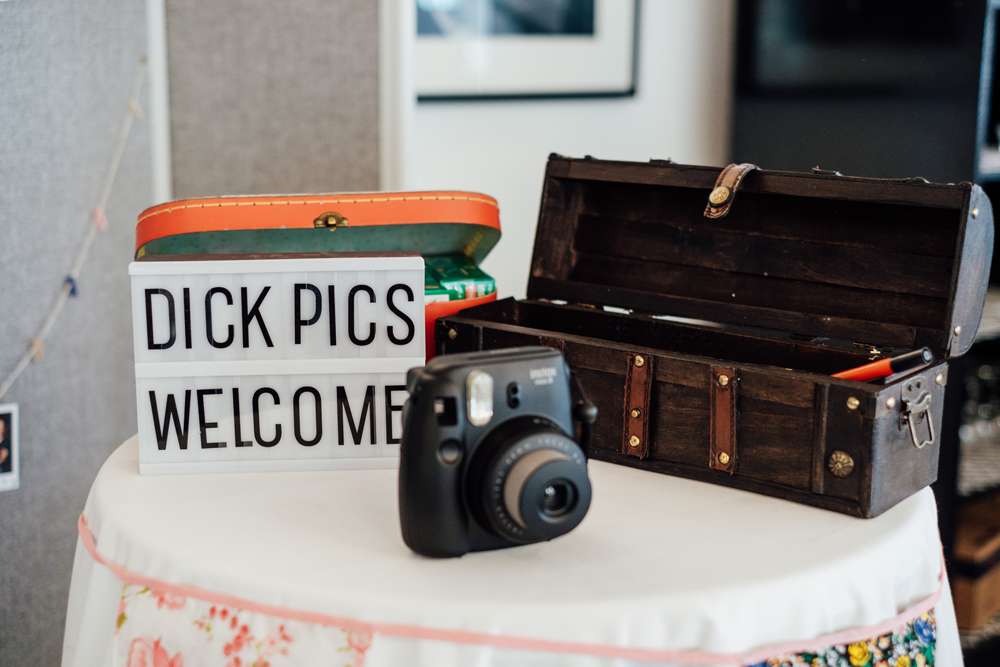 They didn't bother with a cake as Martin is lactose intolerant. Amy added that "We have been to so many weddings where no one ever even seems to eat the cake anyways!"
The flowers were by Sam from Violets and Velvets. "We loved their wild, playful style and thought that would suit the boho vibe. After sending a few Pinterest images, Sam created the most stunning flower crown, matching bouquet and pink buttonholes for the boys, exactly as we requested."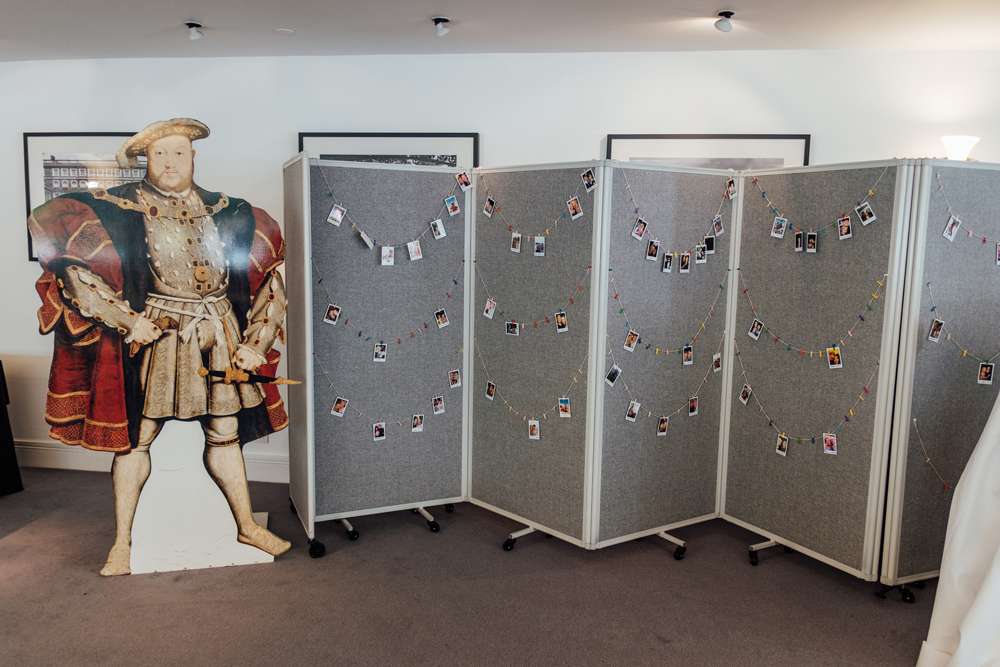 "We opted for a DJ over a band because we knew we would create the ultimate playlist. We chose DJ Ash from Prelude Entertainments, who was brilliant and played our dream playlist and had the dance floor full all night. The playlist was probably what we spent most of our time planning, starting with a golden oldies hour, moving into cheesy pop and then modern pop, gradually morphing into indie, emo oldies, ending with a roaring crescendo of Chop Suey. We then paused to give out the awards for 'most drunk', 'best dance moves', 'furthest travelled' and 'best dressed'. Ash thought on his feet and did a hilarious intro for each winner – 'best dance moves' had the Strictly theme tune, 'most drunk' had Pass Out, and so on!"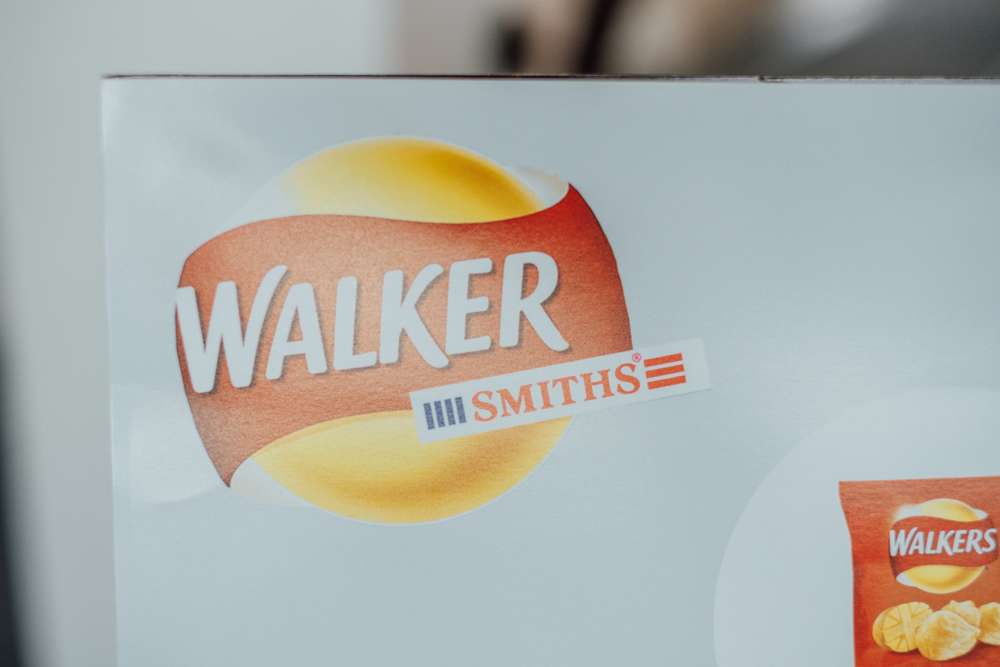 Amy said she wishes she'd known about the practical boring side of planning a wedding, such as checking if VAT is included in quotes and working out at what point all the money is coming out to be able to budget and save accordingly. Also planning the set up and pack down and making sure everyone knows what they are meant to do and when.
Speaking about their biggest expense, Amy said, "Early on, we knew the two important things to us were feeding and watering our guests, and having amazing photos, so we planned our budget accordingly. You want your guests happy, fed and drunk (and then the photographic evidence to blackmail them!). Our amazing photographer, Anna Pumer, shared our outlook that our photos should be fun and silly, with no staged, awkward formal shots. All our guests thought Anna was a friend of ours, she fitted in so well with her bubbly nature! Anna was also so incredibly discreet – she does deserve her title 'ninja photographer!' We laughed and cried so much looking back at the photos and really believe paying for a great photographer that totally gets you is the best investment as you have those photos for the rest of your lives. In retrospect, we wish we'd had Anna until the bitter end! The dance photos are so funny, and it just descended into carnage, so it would have been great to get snaps of what a state everyone was in at the very end of the night!"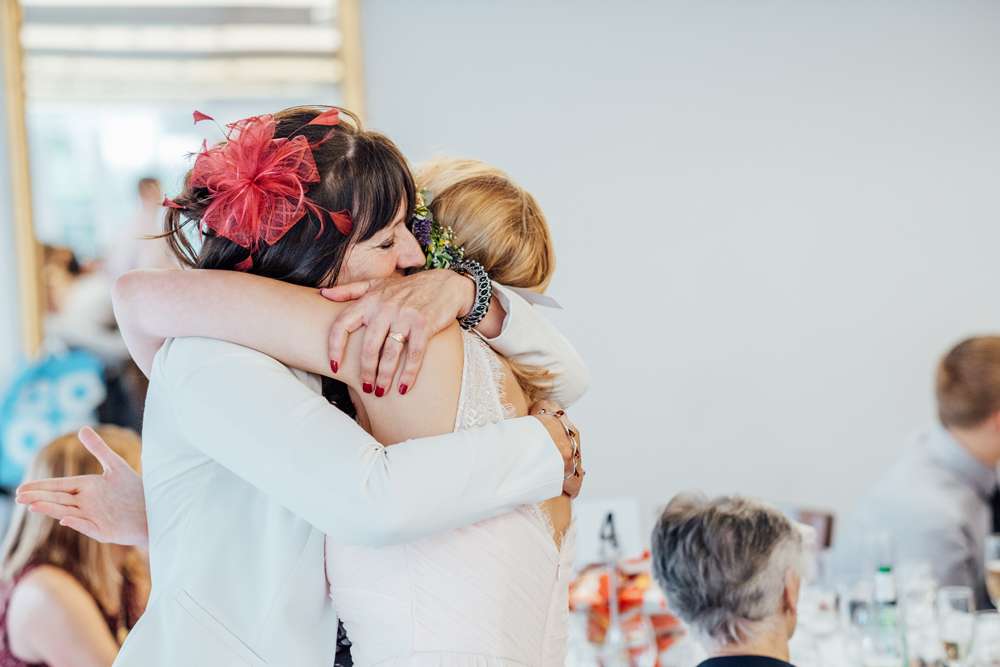 "I originally wasn't fussed about having a video, but luckily Martin talked me into the idea. A close friend of mine (who happens to be a cameraman) offered to film one for us as a wedding present, so we now have the ceremony, speeches and hilarious slow-mo dancing to look back on. I'm so pleased we decided to do this as the day is so intense (plus all the copious alcohol) that you can't remember it all, so it was amazing to relive the highlights again!"
Amy's advice for you she describes as boring and practical, but actually it's a popular one as it works! She says, "Get a wedding spreadsheet. It really helps you to plan the budget and show when money is coming in and out. Prioritise what's important to you and delegate your budget accordingly. Also ask any talented friends for help!"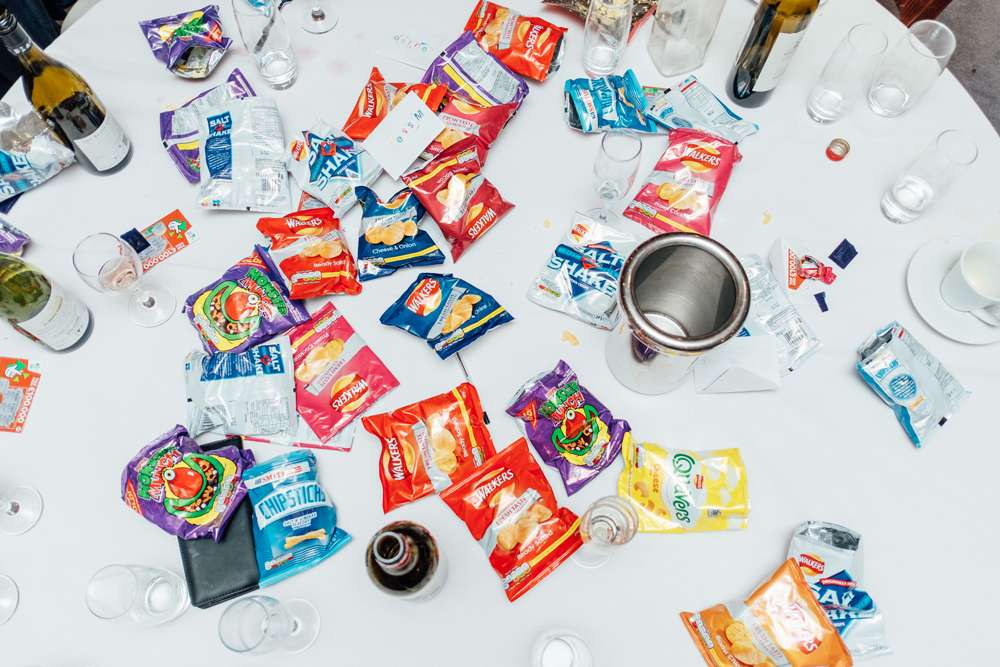 And as for the day itself, she went on to add, "Aaah enjoy it – it really does flash by! Just relax and don't sweat the small stuff as inevitably not everything will go exactly to plan. Everyone said they had a great day and part of that was because of how relaxed we were and how much fun we were clearly having – so go with the flow. And don't forget, the most important thing is the marriage at the end of the day, not the wedding!"