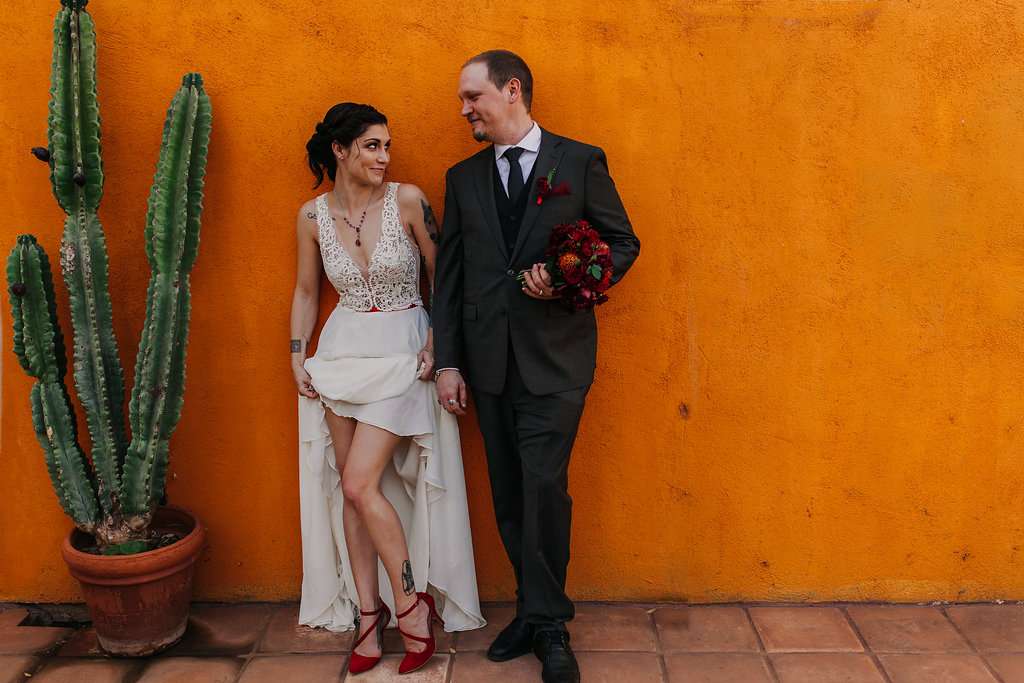 Kristen and Clayton's kickass Californian wedding was held in a WINERY. An eclectic ensemble of Native American inspiration and wine themes, it radiates warmth through our computer screens, and we love it.
Clayton was always going to have a nod to Native America in his wedding, Sara (their amazing photographer) explains. "When Clayton was a teenager on a music tour, a native tribe member gifted him a special ceremonial basket and told him that whenever he married, he was to incorporate this into the ceremony and he and his bride would eat sacred cornmeal out of it. Clayton hung on to the basket all these years, so it only made sense to plan the ceremony around it! He and Kristen are also earthy, spiritual people, so the Native theme vibed well with what's important to them."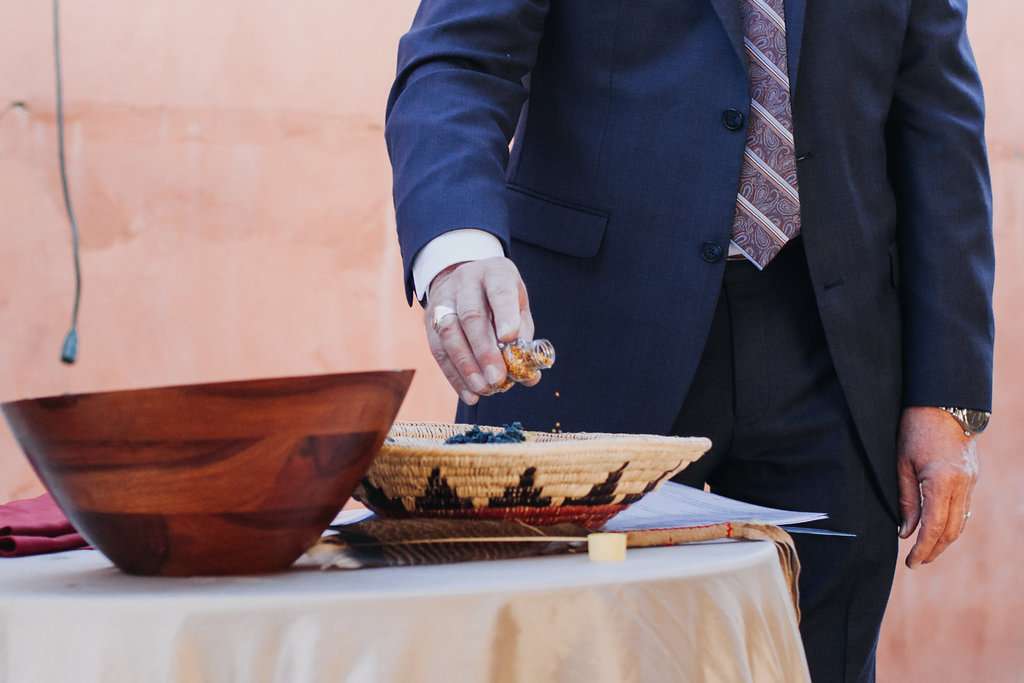 "Clayton is 1/16 Navajo", the bride took over. "We also just liked the ceremonial and spiritual aspects of the culture since neither of us are particularly religious."
Their beautifully airy venue, Cordiano Winery, opens onto a beautiful Tuscan-style landscape with the most amazing views of California rolling beyond it – perfect for their couple's portraits. (And that golden light! Dreamy.)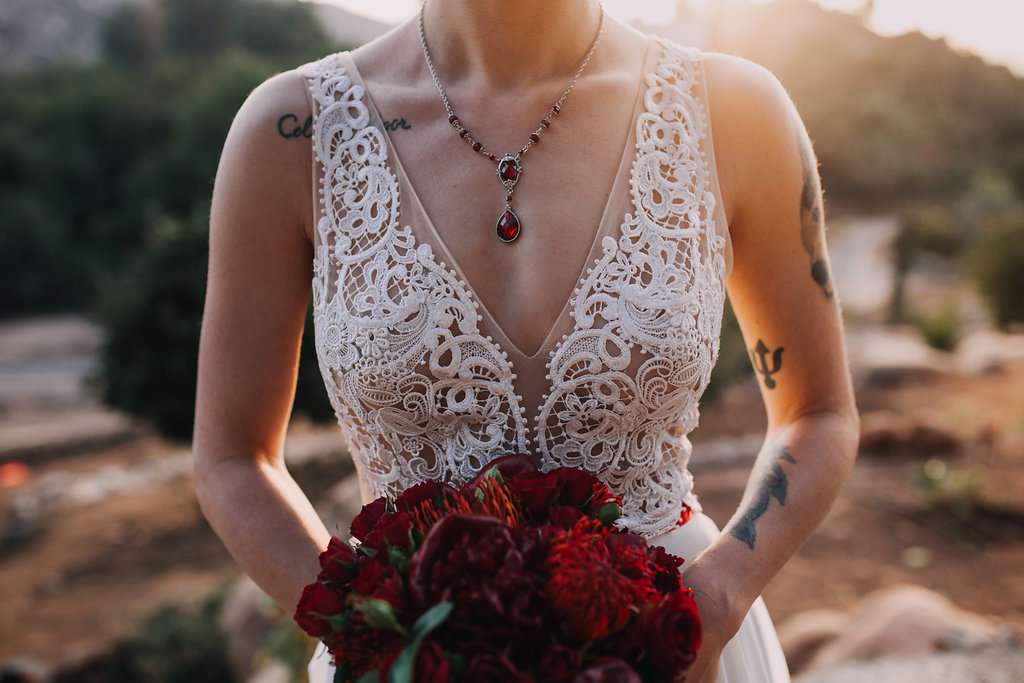 Inside, they adorned the winery with red, white, yellow and black streamers to represent the four colours of the Native directions. Red was Kristen's accent colour, with a red ribbon sewn into her dress, a bouquet of red succulents, and all her bridesmaids in different dresses in the same palette. These all tied in with the wine theme really well, for which Kristen's mum made loads of props, including a guest book made from wine corks that they'll later have in their house.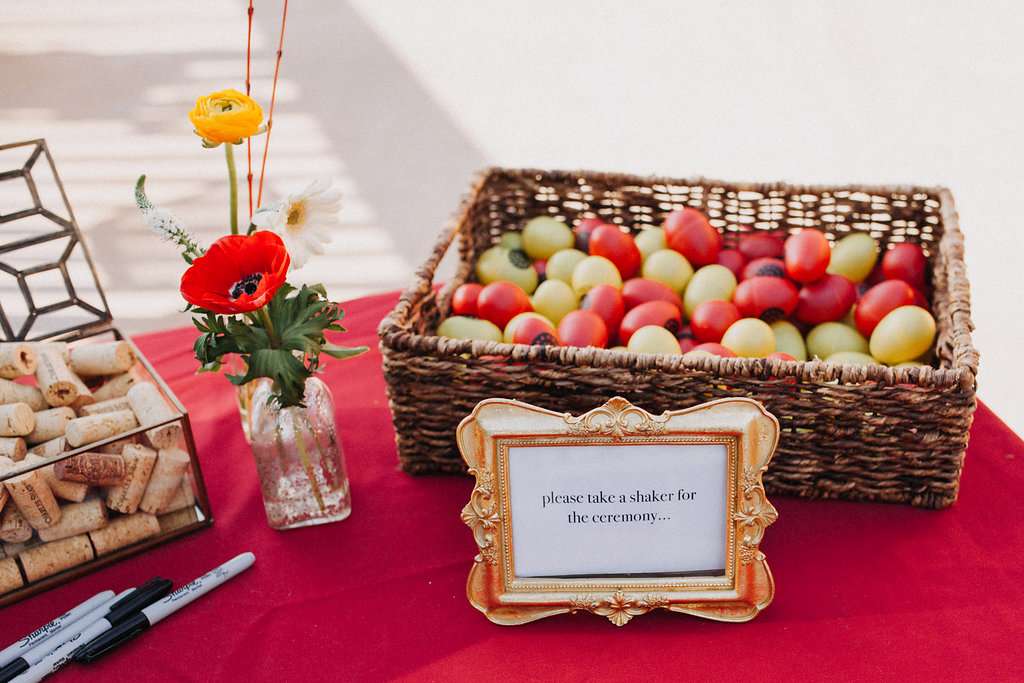 "All of the guests were given customised musical egg shakers, and were instructed to come together along with a few designated people who brought drums, to create the music that Kristen walked down the aisle to. It was a really cool, hippy-like atmosphere and got people involved with the event."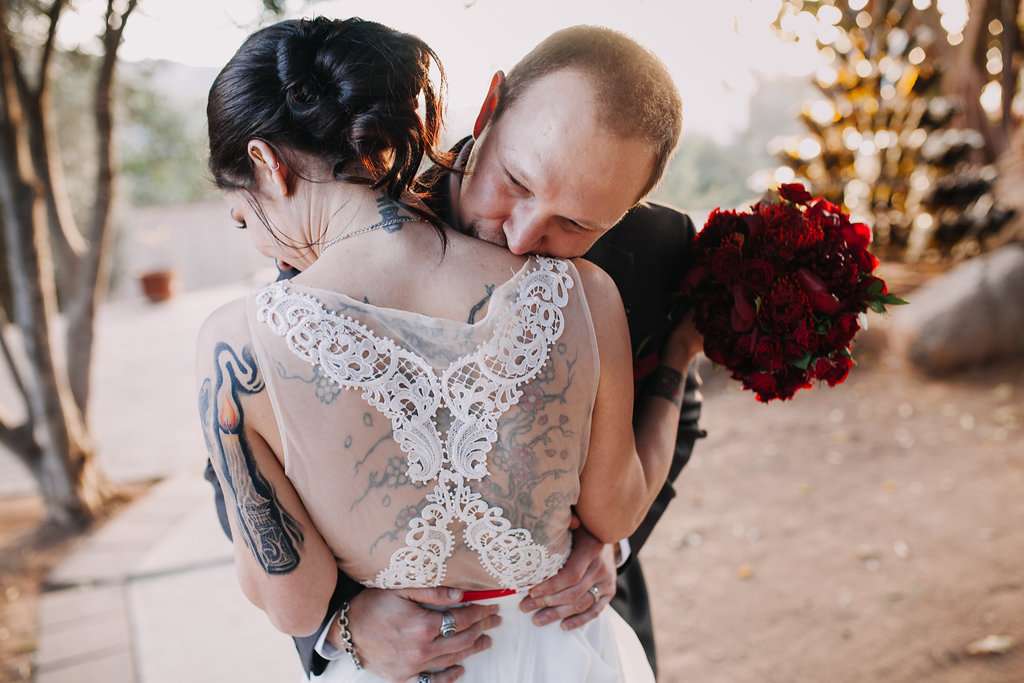 "As neither of us are too fond of organised religion, our officiant picked some special Native prayers and we recited our own special vows. These were our favourite part, alongside the bridal party's hilarious toasts, and my dance with my father – a slow song that purposefully cut out to Hound Dog by Elvis Presley!"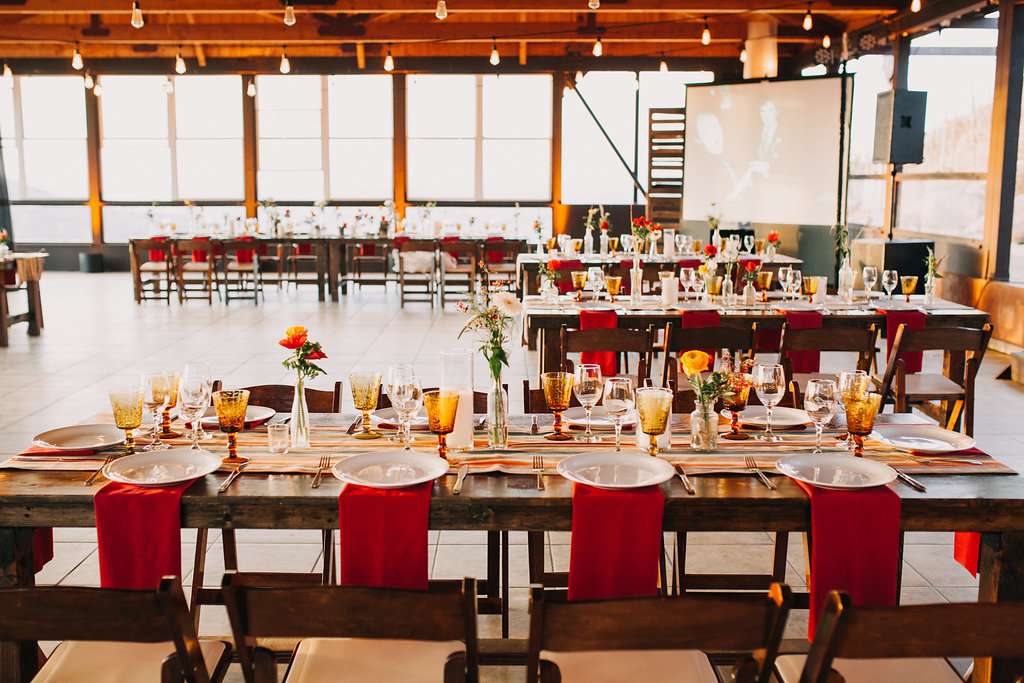 It was such an amazing day that Kristen and Clayton say, in retrospect, the one thing they'd do differently is make it longer! "It went by so fast and we barely got to see everybody. It was something so special and something we'll never forget, but we'd like to add that our friends made the whole thing (leading up to and during) a truly memorable experience. Shout out to our bachelor/bachelorette party planners!"
…this sounds like there are some stories to be told, and I want to hear them!