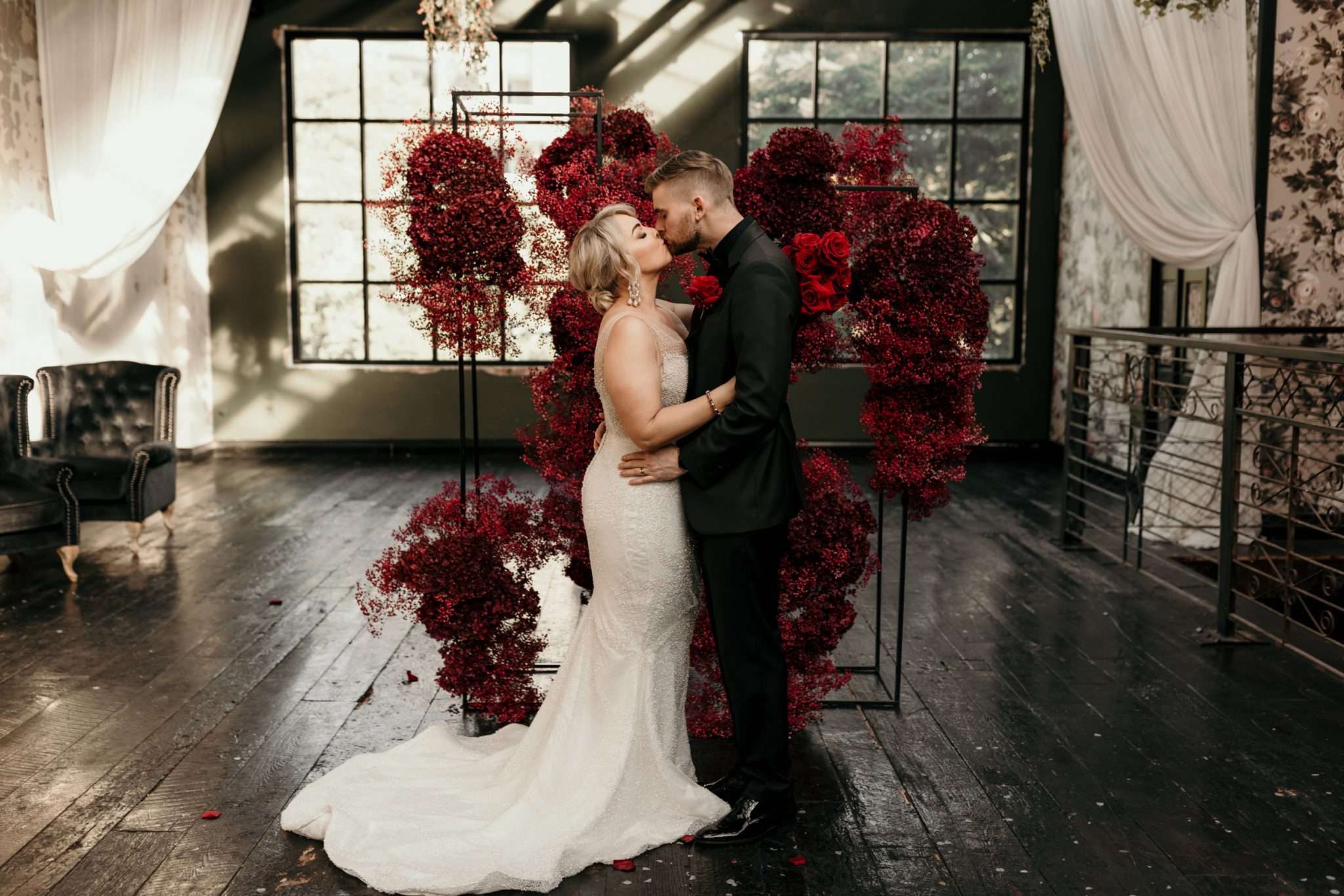 Choosing Smoked Garage in Brisbane, Australia as their venue, Kodie and Cam paired the rustic, moody ambience with an abundance of lush red floral displays and greenery. They wanted something moody and dark but still beautifully classic.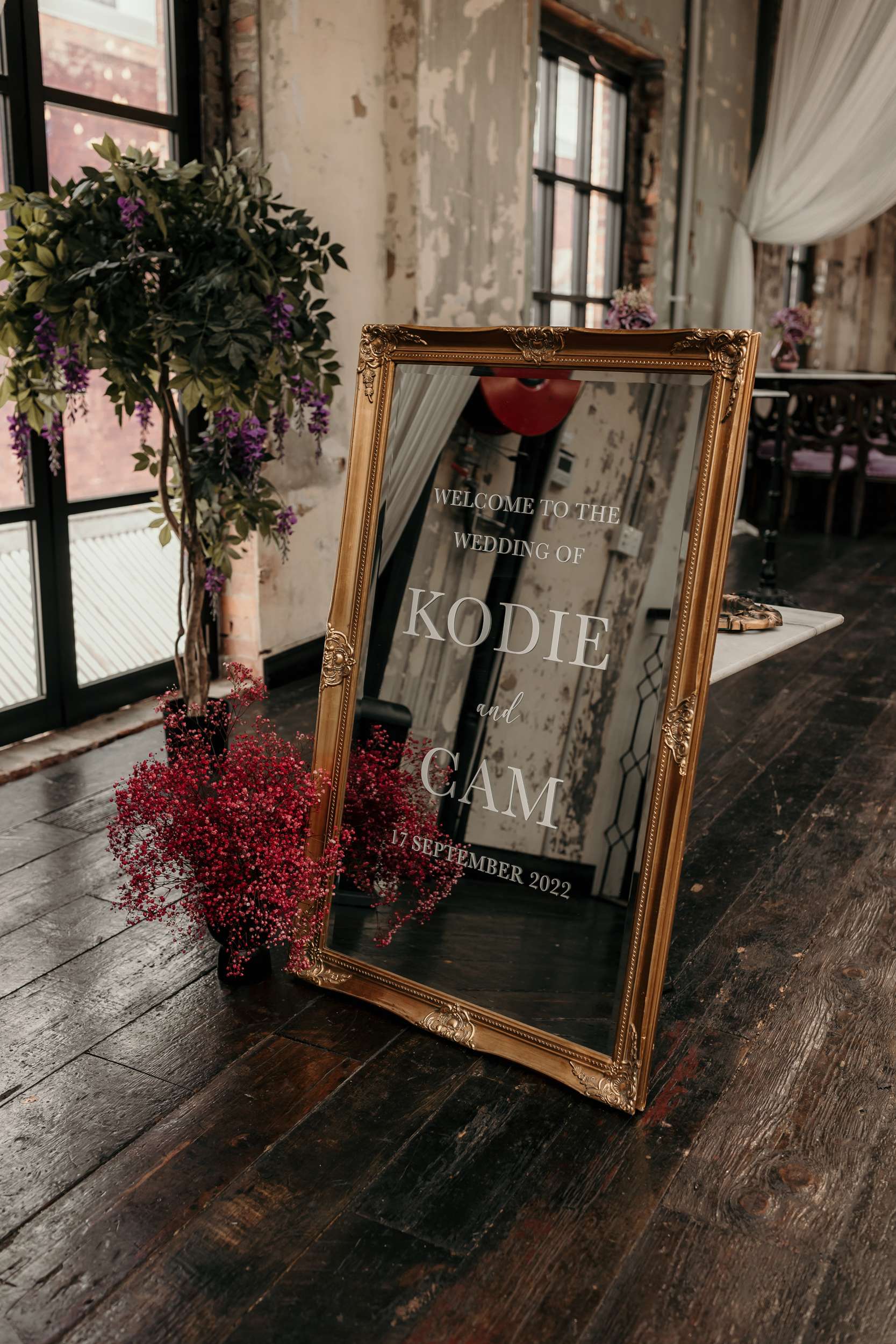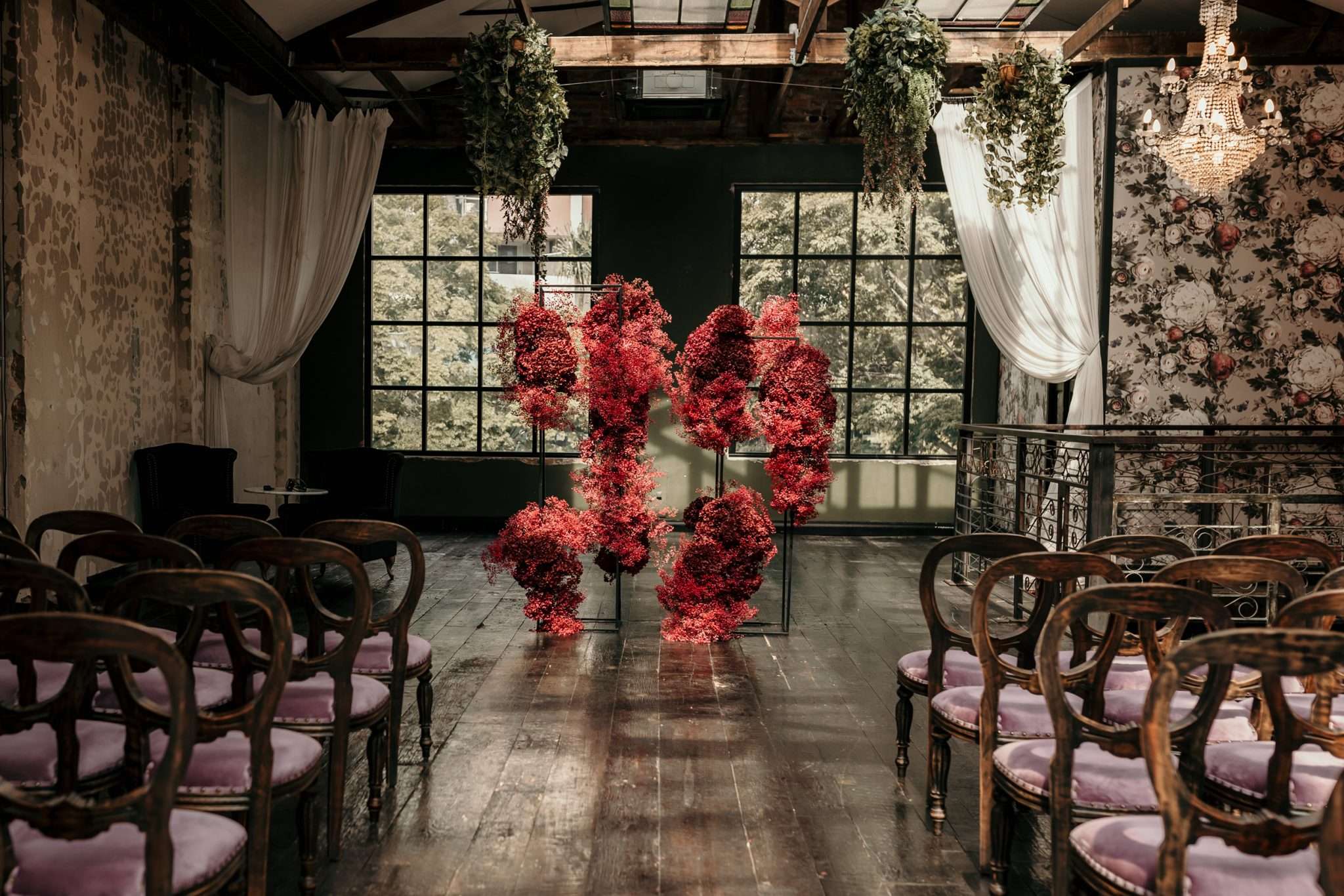 They also wanted a really chilled ceremony so they kept their vows simple (and not too cheesy!) and added a few funny lines without telling each other. The bridal party entered to applause, which Kodie told us made the entrance feel less daunting and so much more welcoming.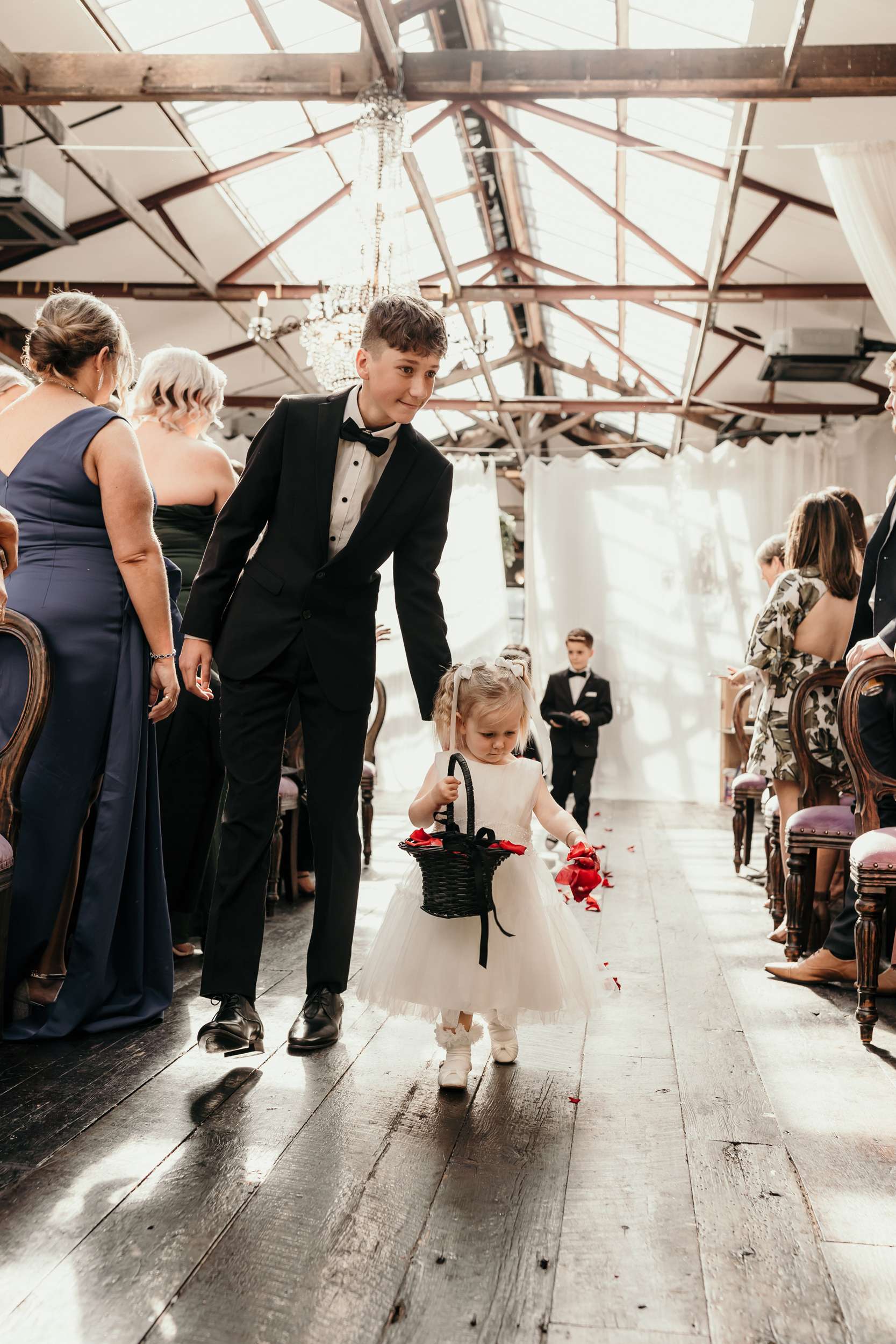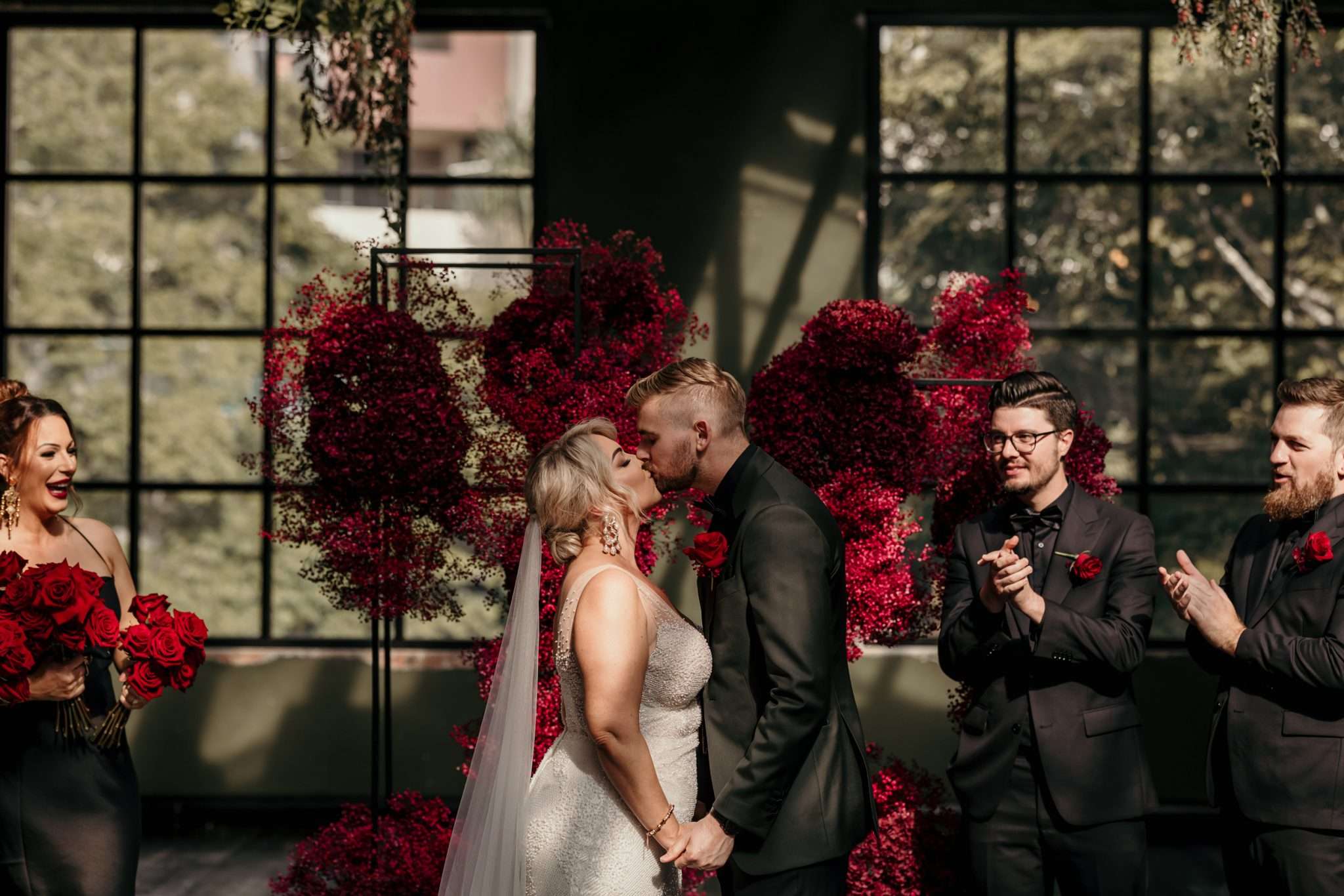 DIY projects included painting the centrepiece vases black, so that guests could take home flowers in a vase. With their florals being a big expense, it was important to Kodie and Cam that they were enjoyed by their friends and family for as long as possible. The couple were also keen that their loved ones had as much fun as possible throughout the day, wanting their wedding to be one big party. Once the speeches, cake cutting and first dance were out of the way, they got guests up and dancing!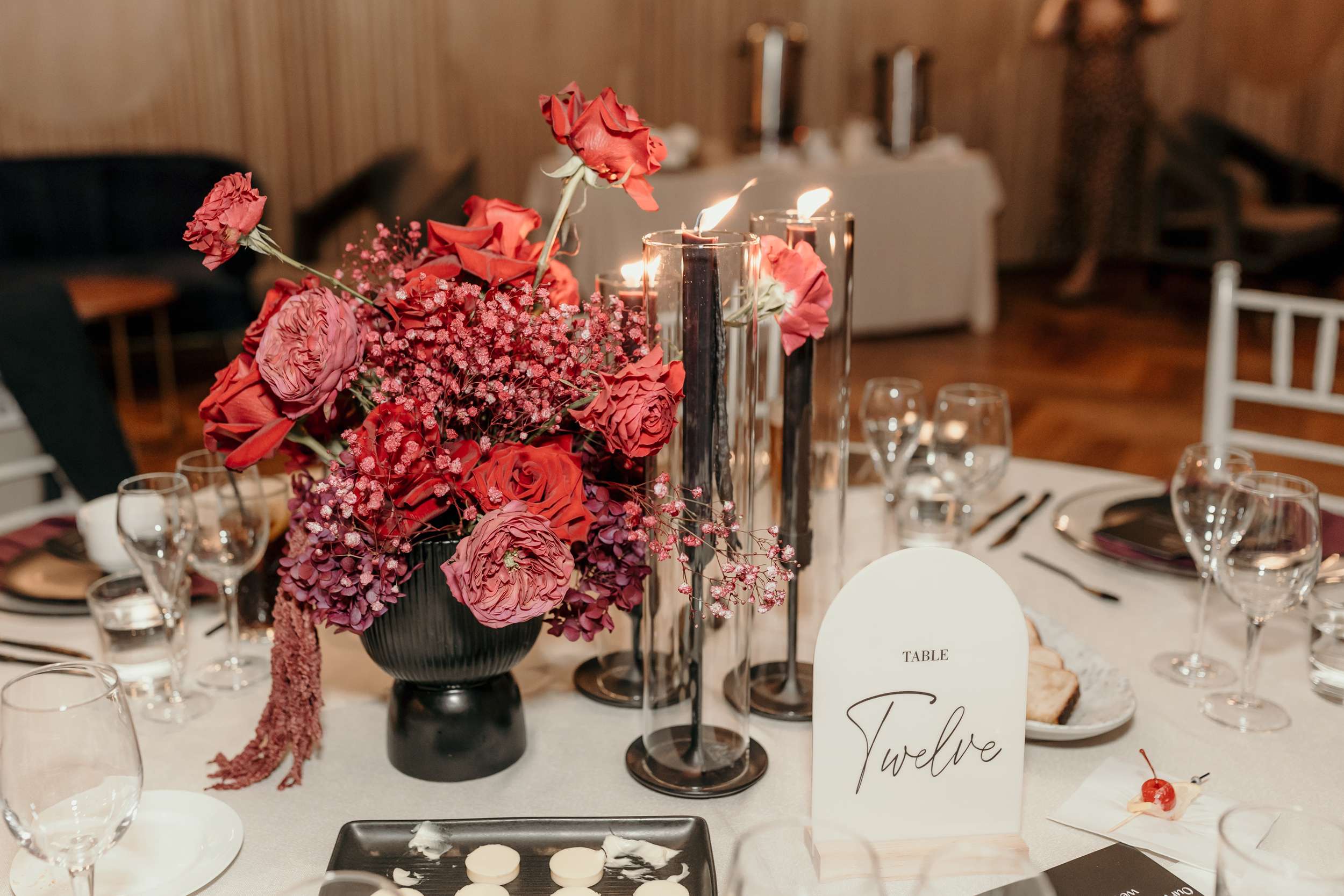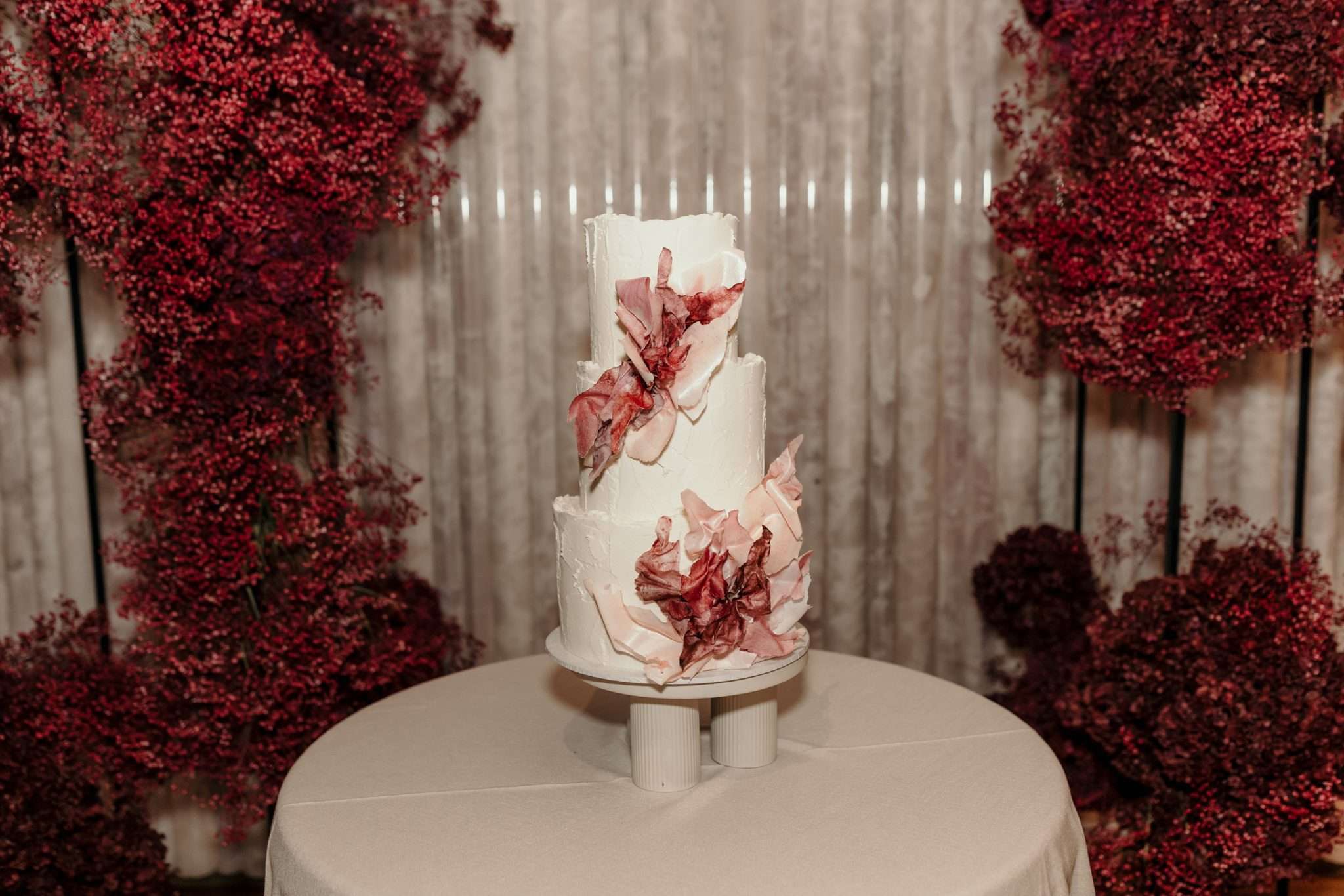 With a handwritten, personal note in every guest's place, they also decided to replace favours with a drawing of each person to take home with them. Their live illustrator carefully replicated every single guest as they celebrated with the couple.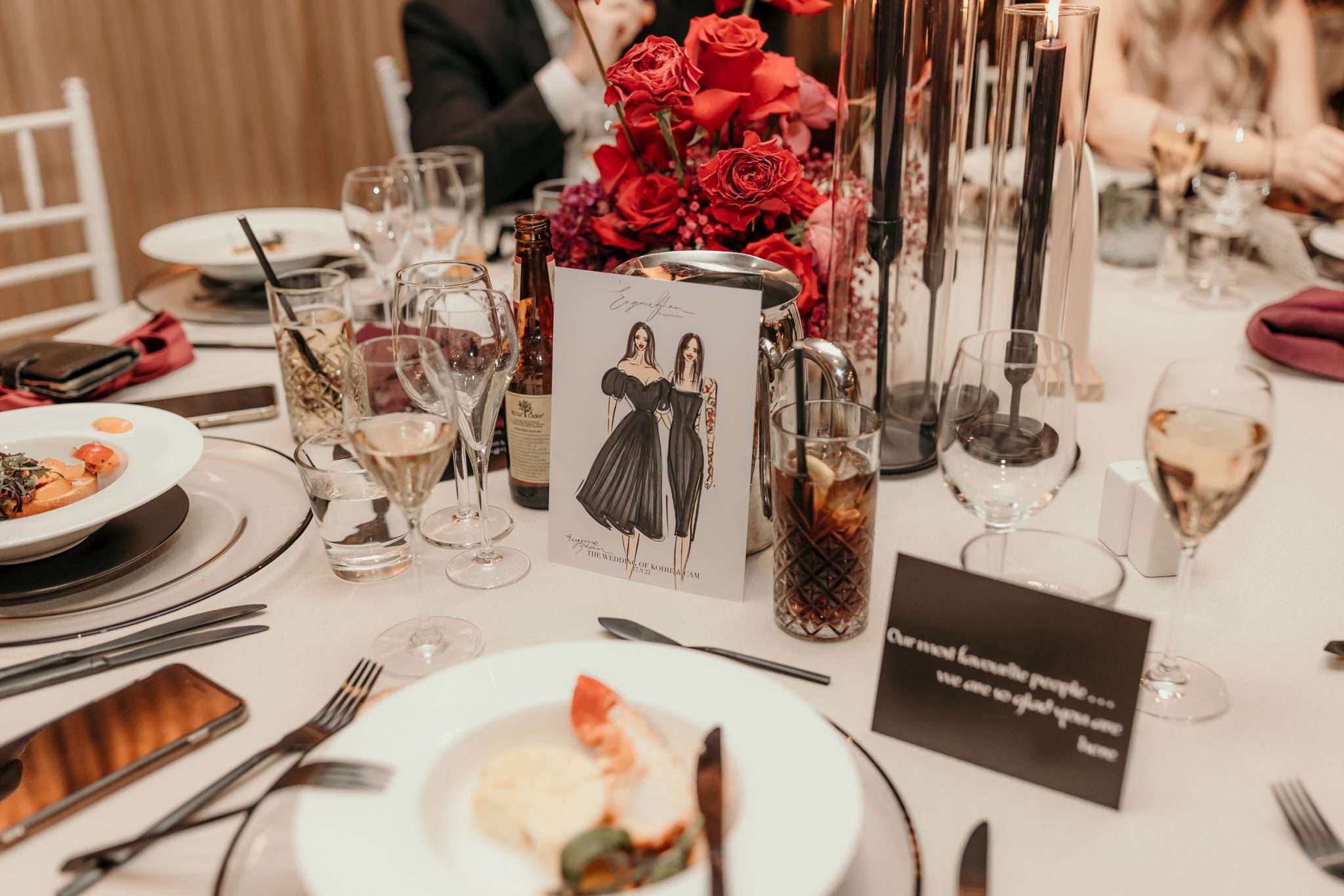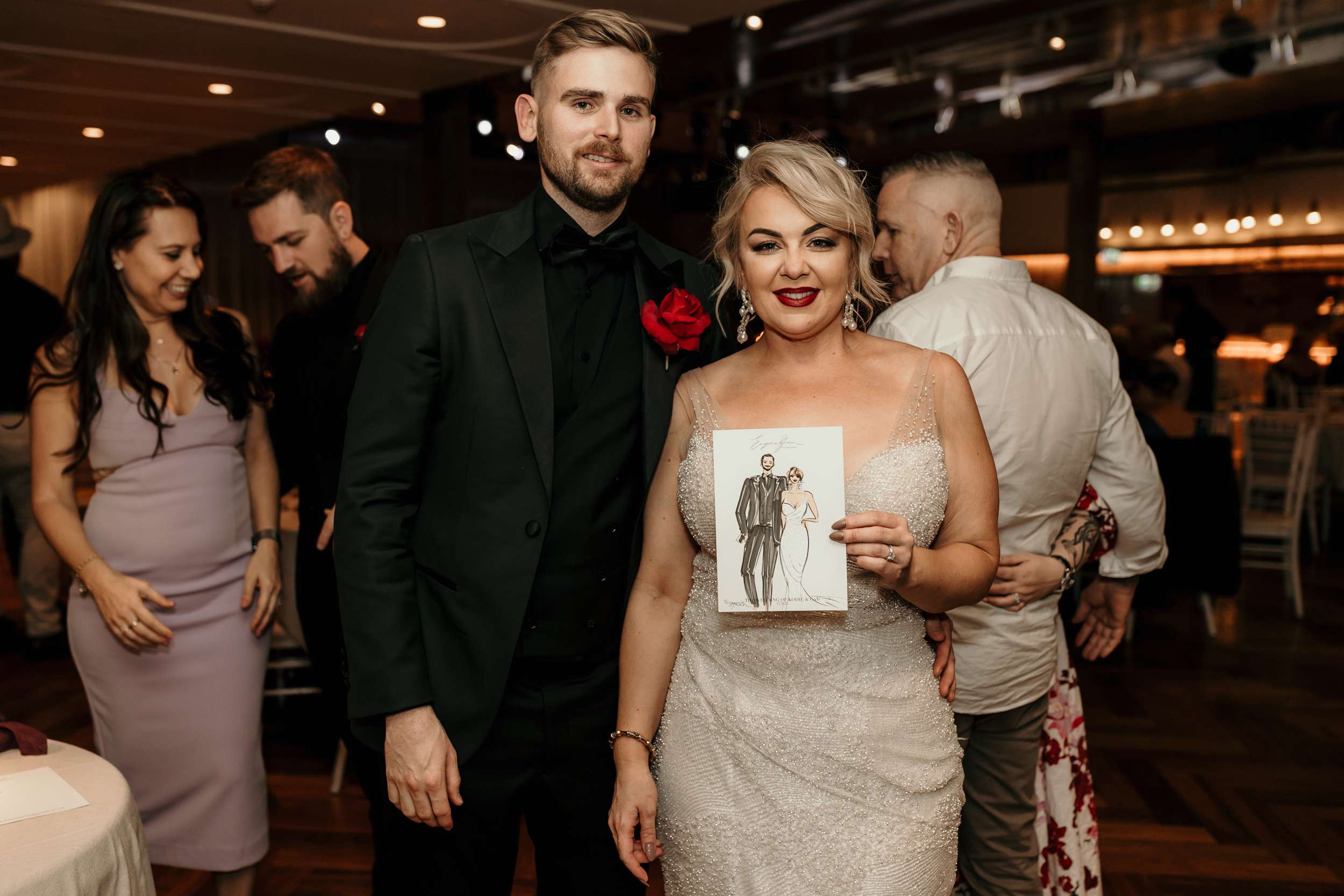 Choosing the right people to support them on the day was a top priority for this couple, and they told us how important they found it to have an amazing bridal party around them through the weeks leading up to the big day "We are both very thankful and lucky to have such an amazing group of friends. They absolutely killed it with our hens and bucks and made everything on our wedding day so much fun."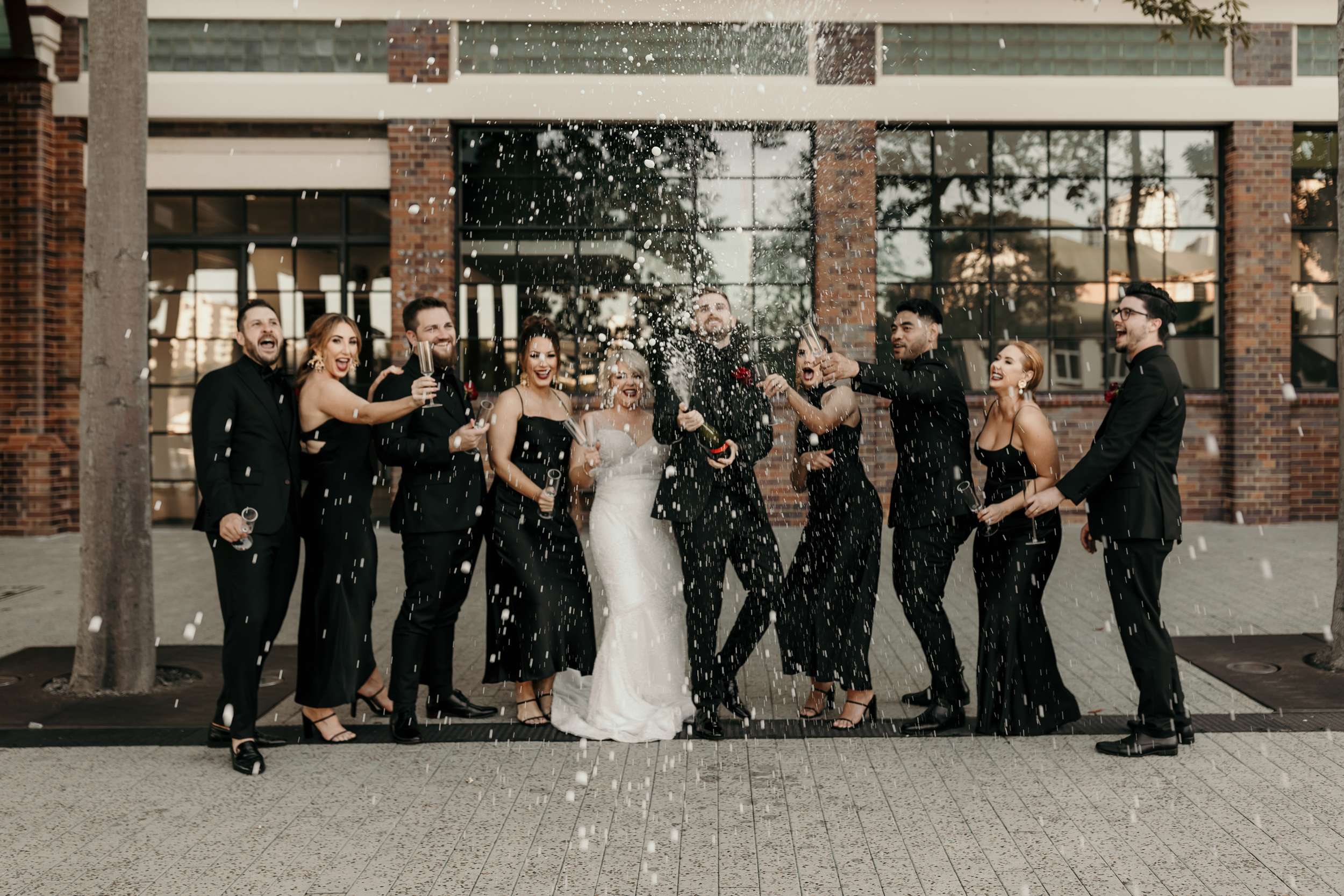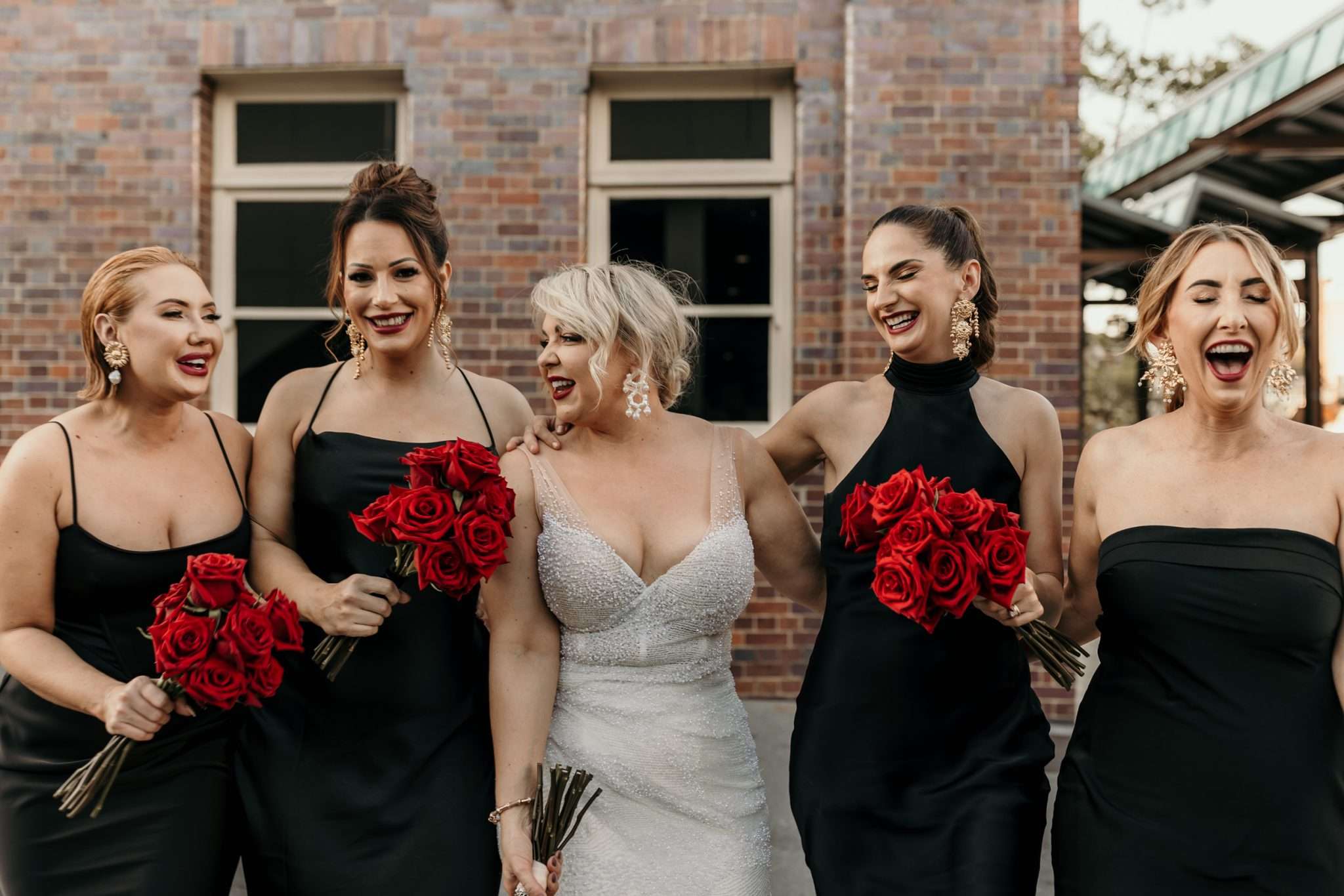 Although they loved planning their wedding, the biggest challenge the couple faced was working out timelines for the day. It can be confusing trying to work out how to set timings, but their vendors helped out, offering guidance that Kodie and Cam used to piece their day together.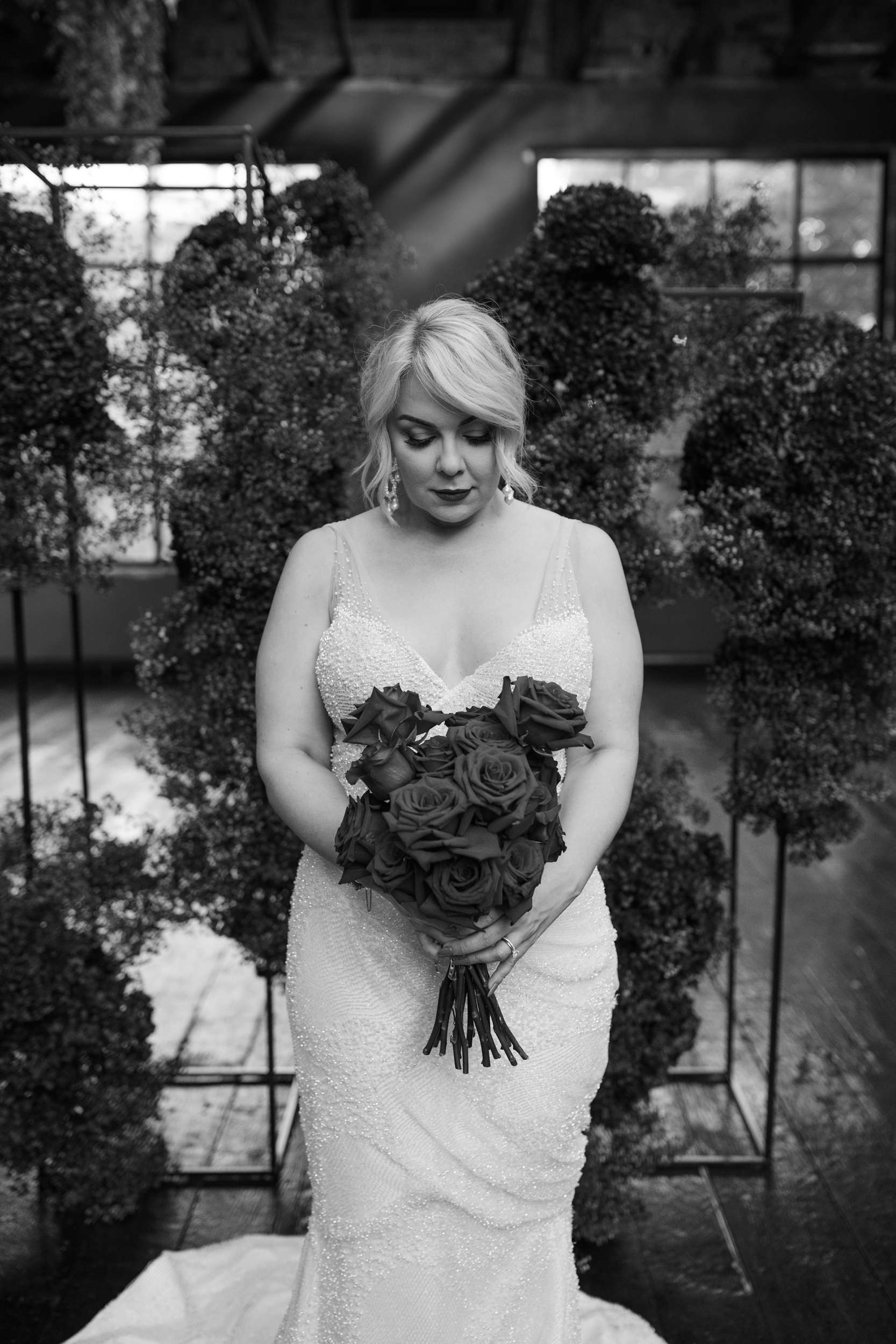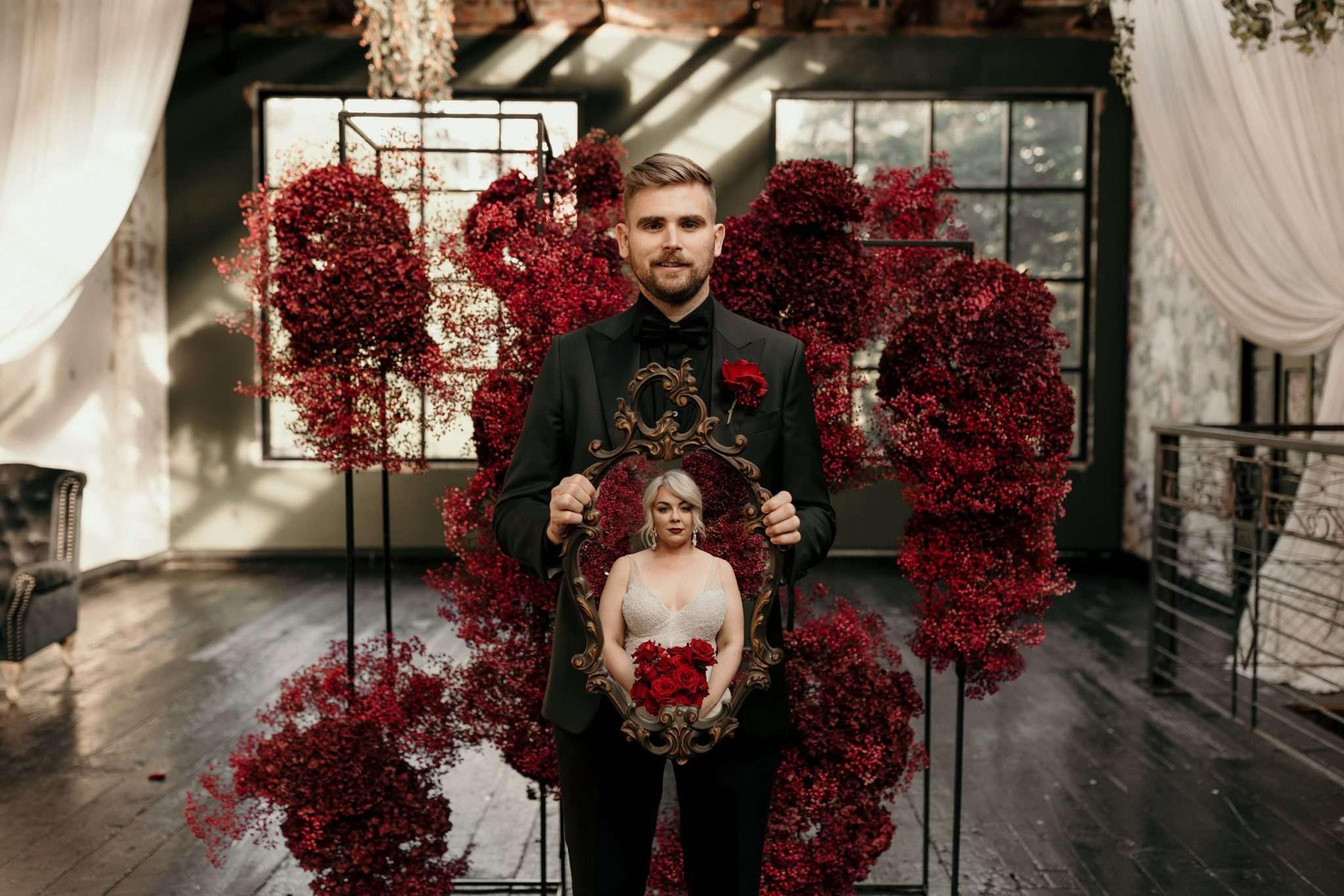 Offering advice about vendors, Kodie concluded, "There are so many amazing vendors around, try to narrow your list down to a select few, then chat to them and see if they vibe with you, as you have to deal with them a lot."