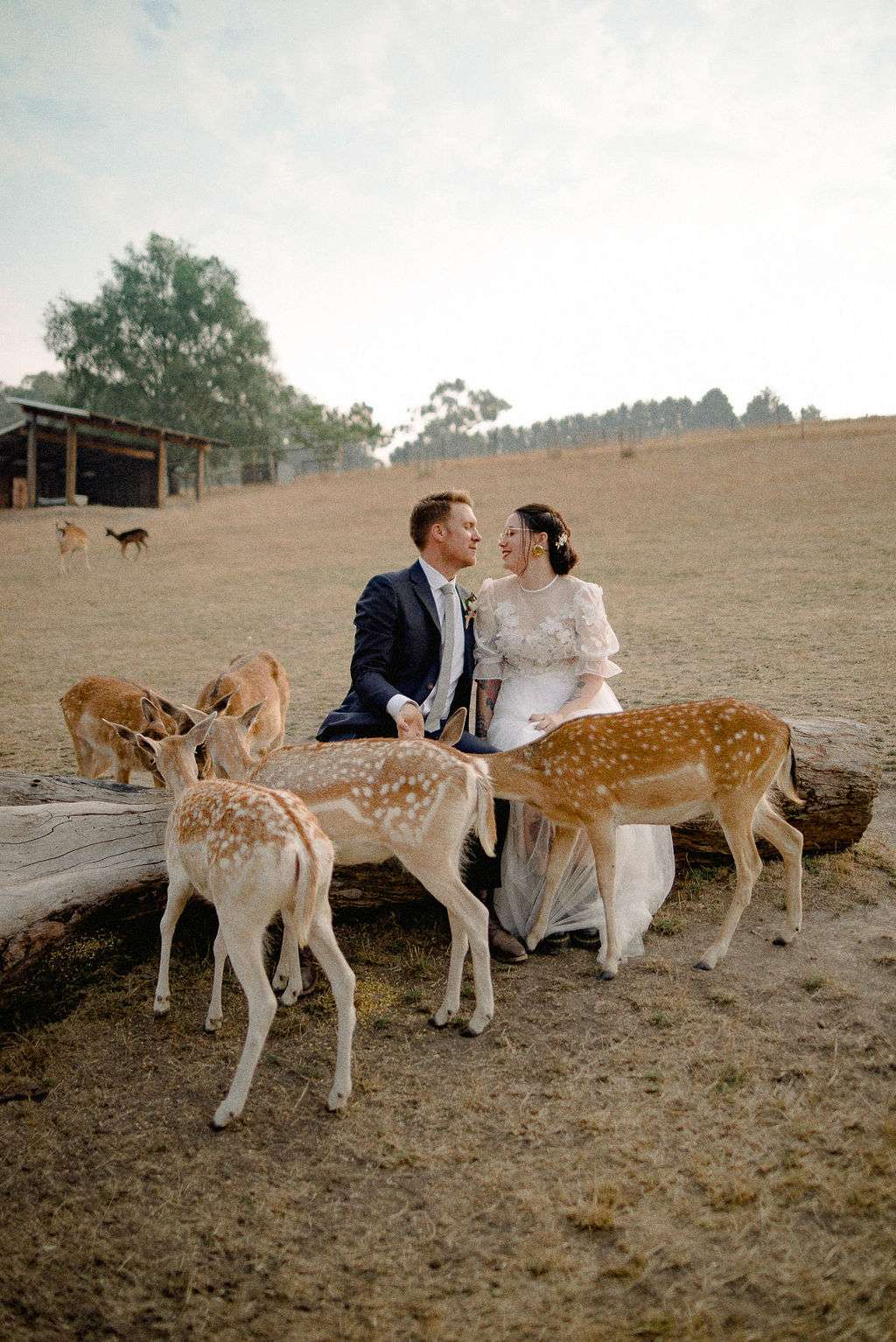 Armed with a $35,000 (AUD) budget, Kelli and Gerard set about finding themselves a venue to host their day. They settled on Gum Gully Farm, situated in the beautiful foothills of the Dandenong Ranges near Melbourne, a rustic and intimate space that felt just perfect for them as it was laid back and easygoing. It also had the perk that they were able to bring in their alcohol for the staff to serve, which helped to keep costs down.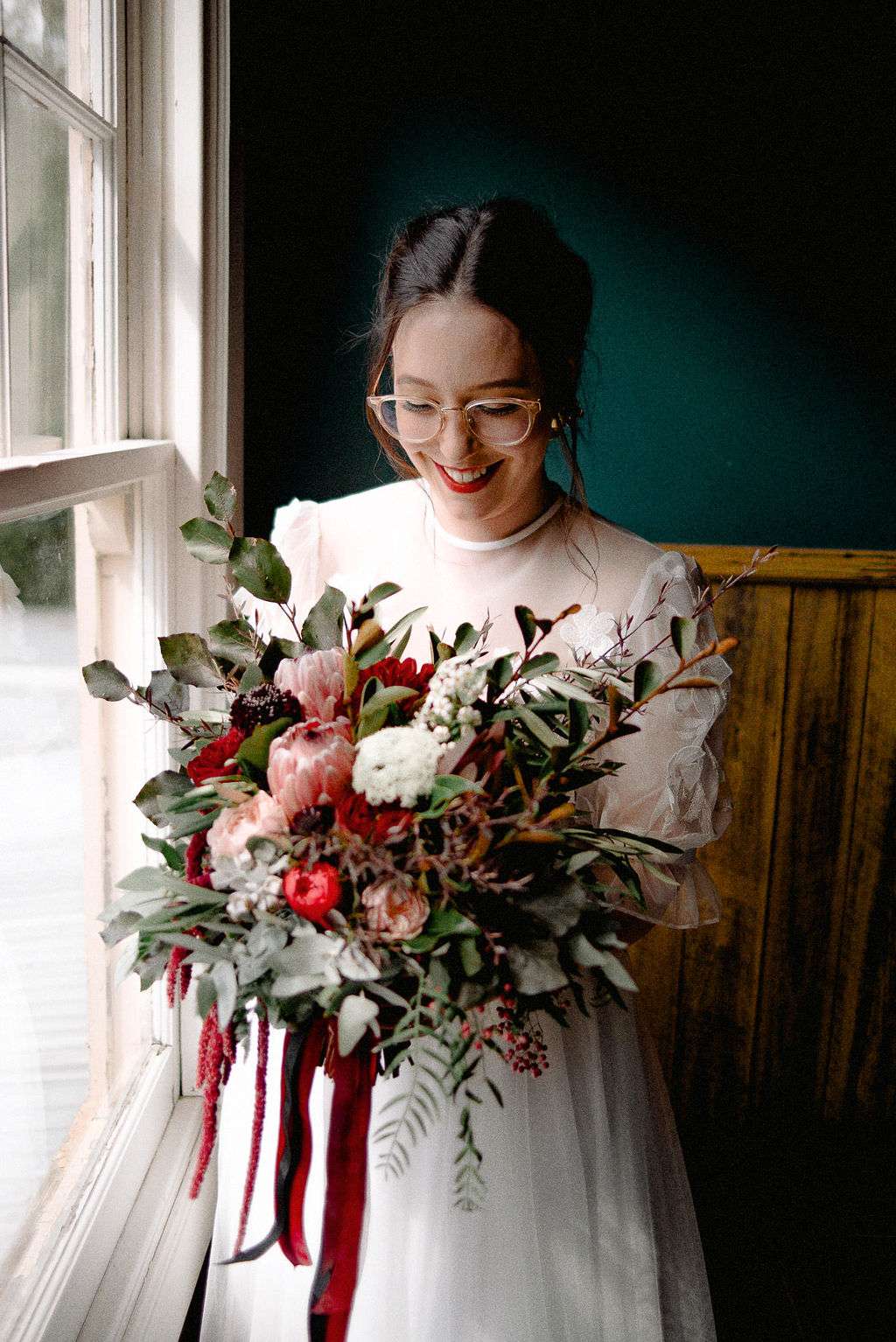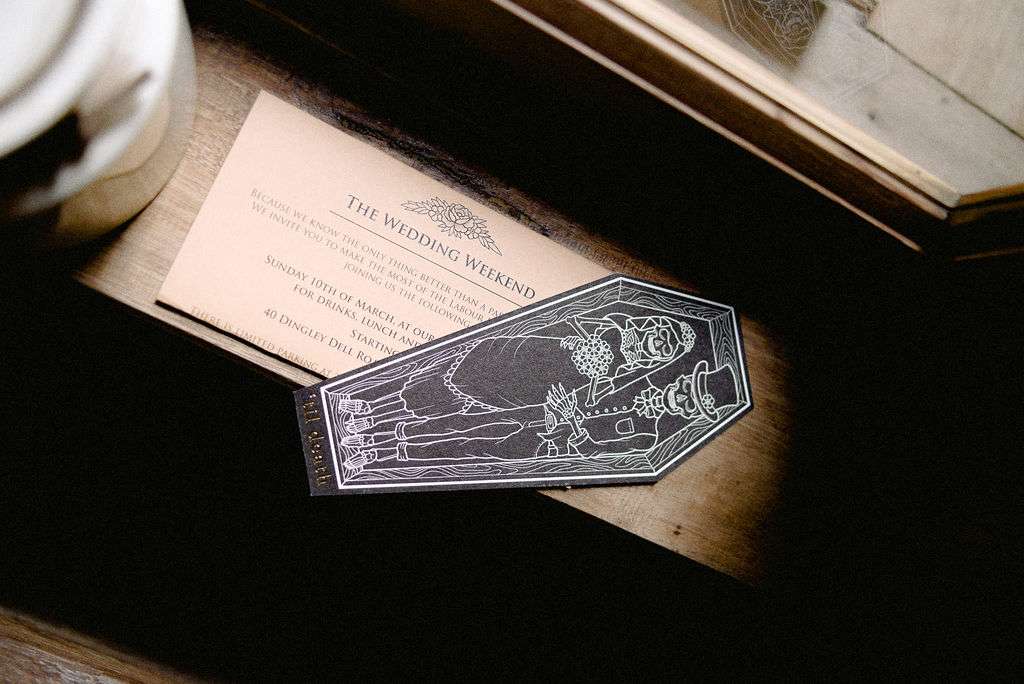 Kelli's favourite part of planning was being able to have a custom made dress. "I really enjoyed the wedding dress experience it was a great to get together with my mum and closest gal pals for a drink and try on different dresses. I found that the style I had in mind before trying anything on changed dramatically once the process started and that the dresses I fell in love with were way out of my budget. Getting a dress made using my ideas made it cheaper and a truly personal experience."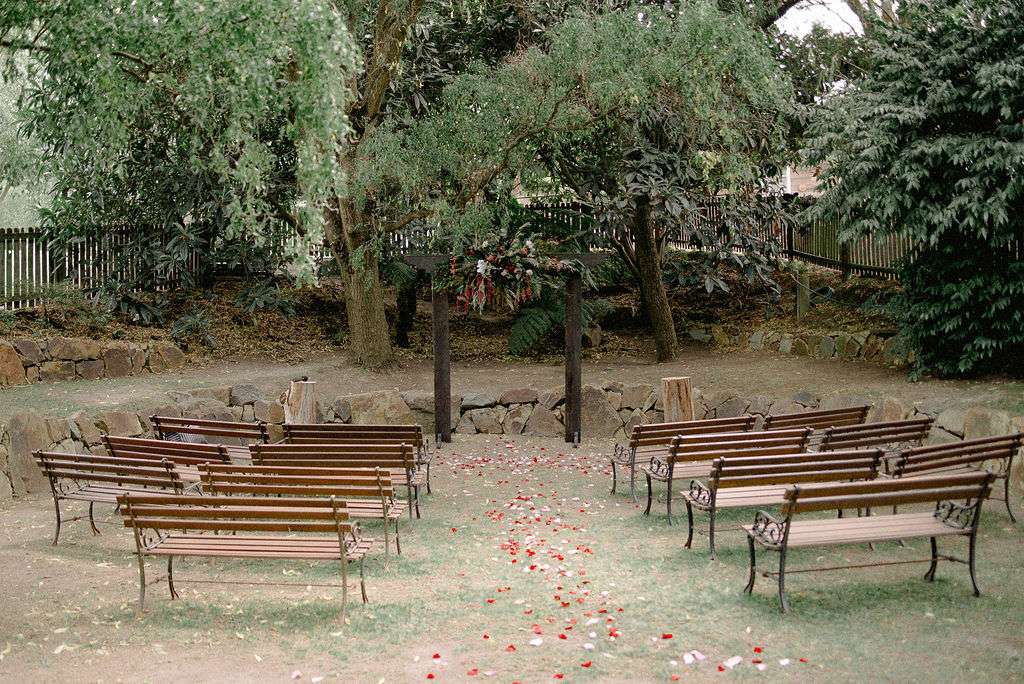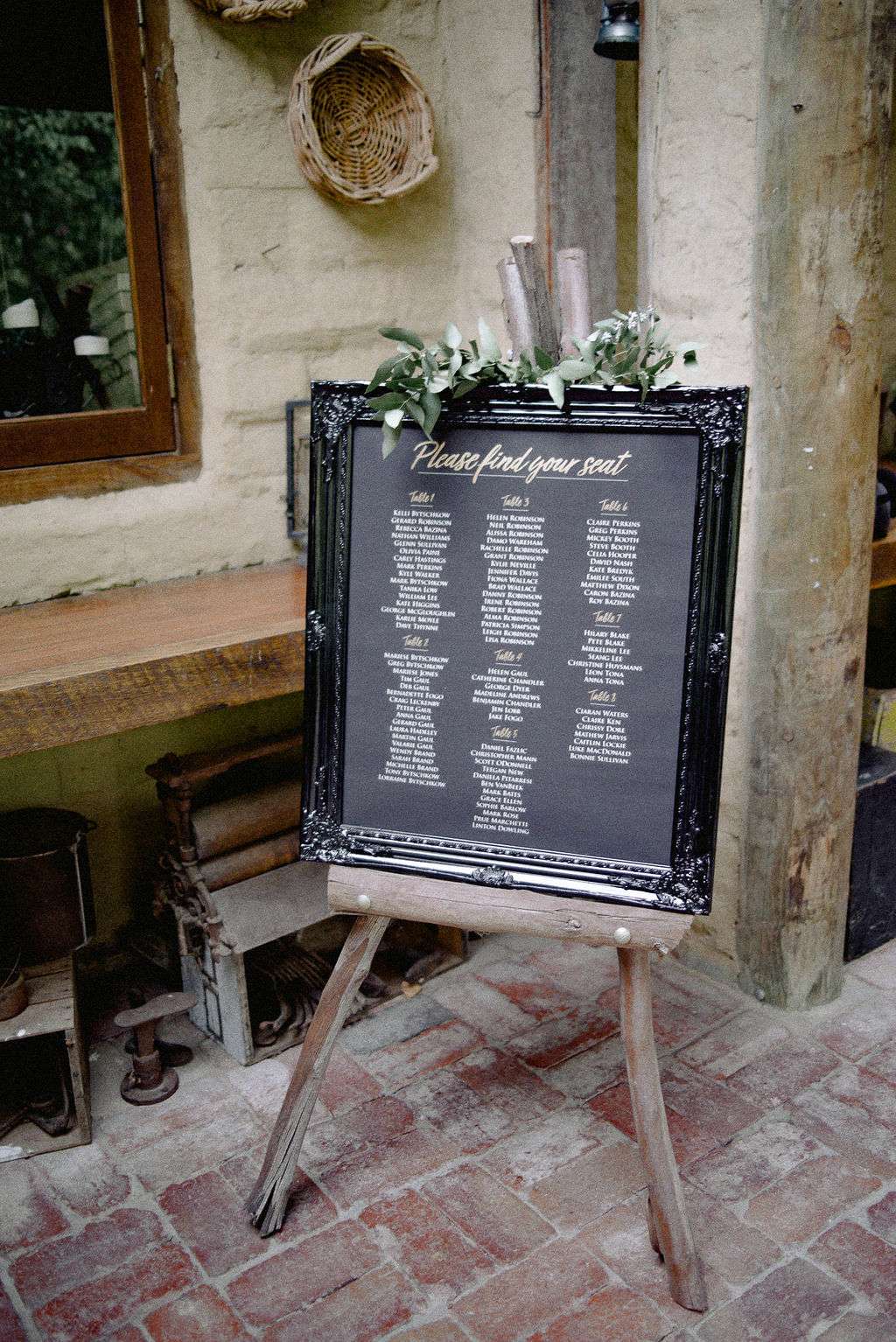 Because their venue was also a farm, they got to meet and feed the resident deer, which made for an adorable photo op! "It made for memorable entertainment for our guests, and a cute thing for us to take time out from everything to do together. One of them even got a little bit cheeky and started nibbling on my wedding dress!" laughed Kelli.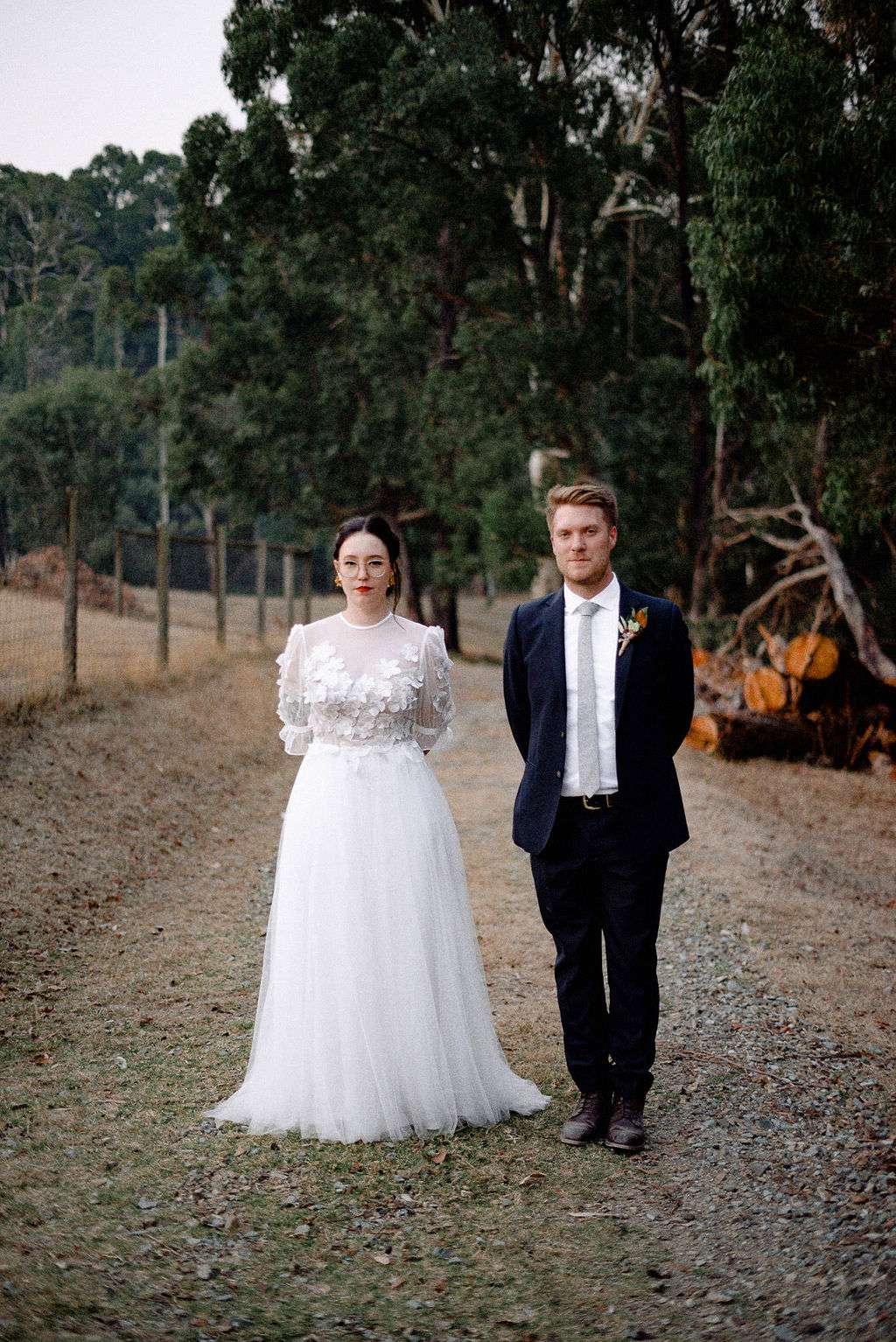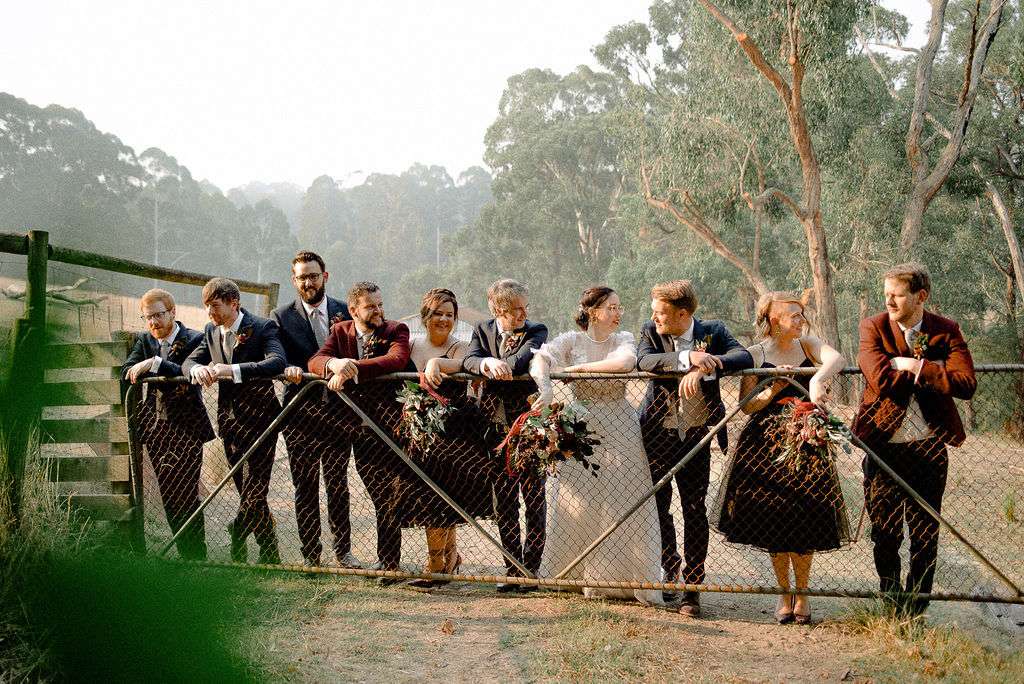 For their ceremony, Kelli and Gerard wanted something laid back, full of laughter, love and happy tears. They wrote vows to one another which they shared for the first time during the ceremony, and were pleasantly surprised when they ended up having many of the same jokes, punchlines and promises to one another. "Nerves were running high," said Kelli, "but we absolutely loved it and it was our favourite part of the day. It was funny, full of mistakes and just so authentically us."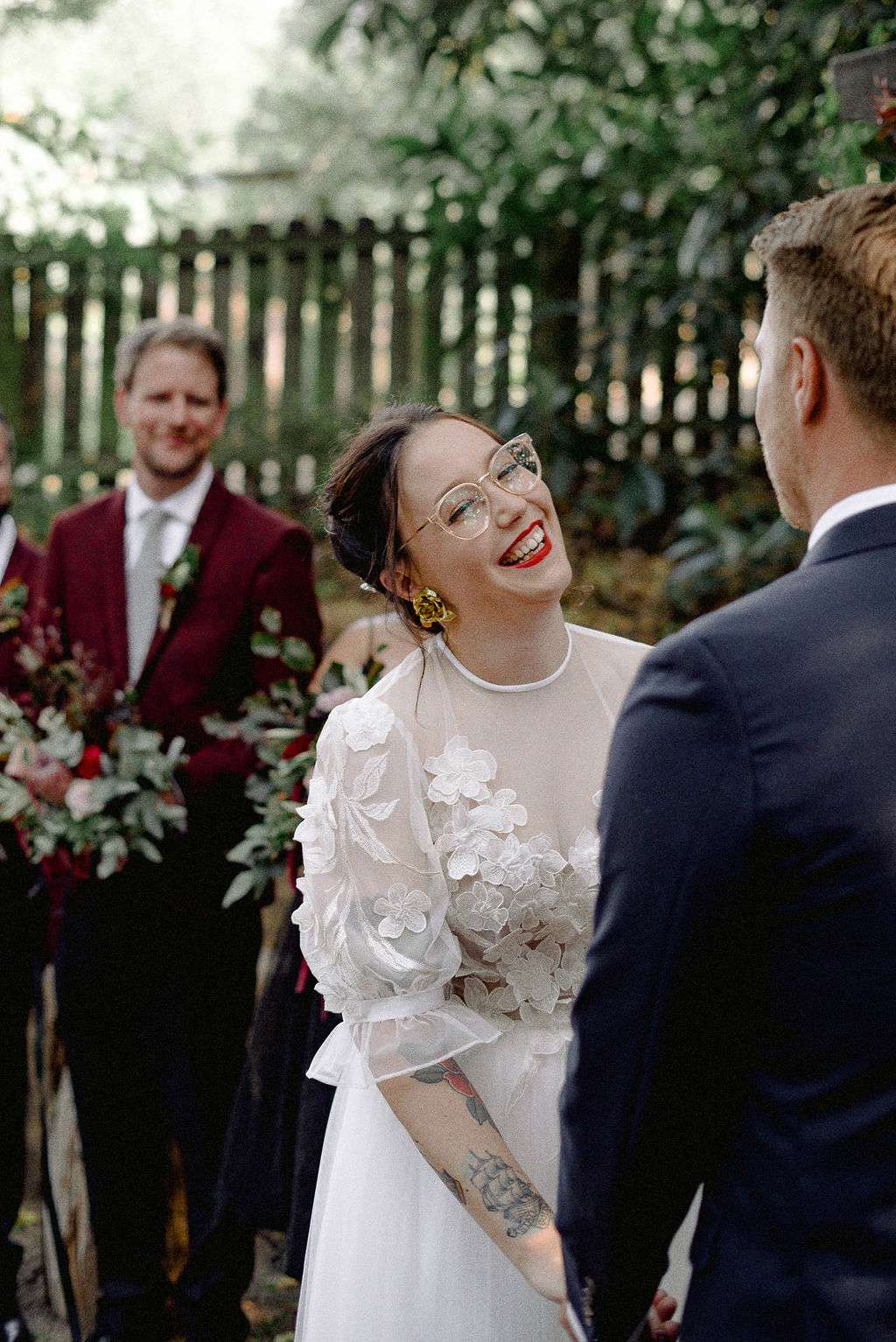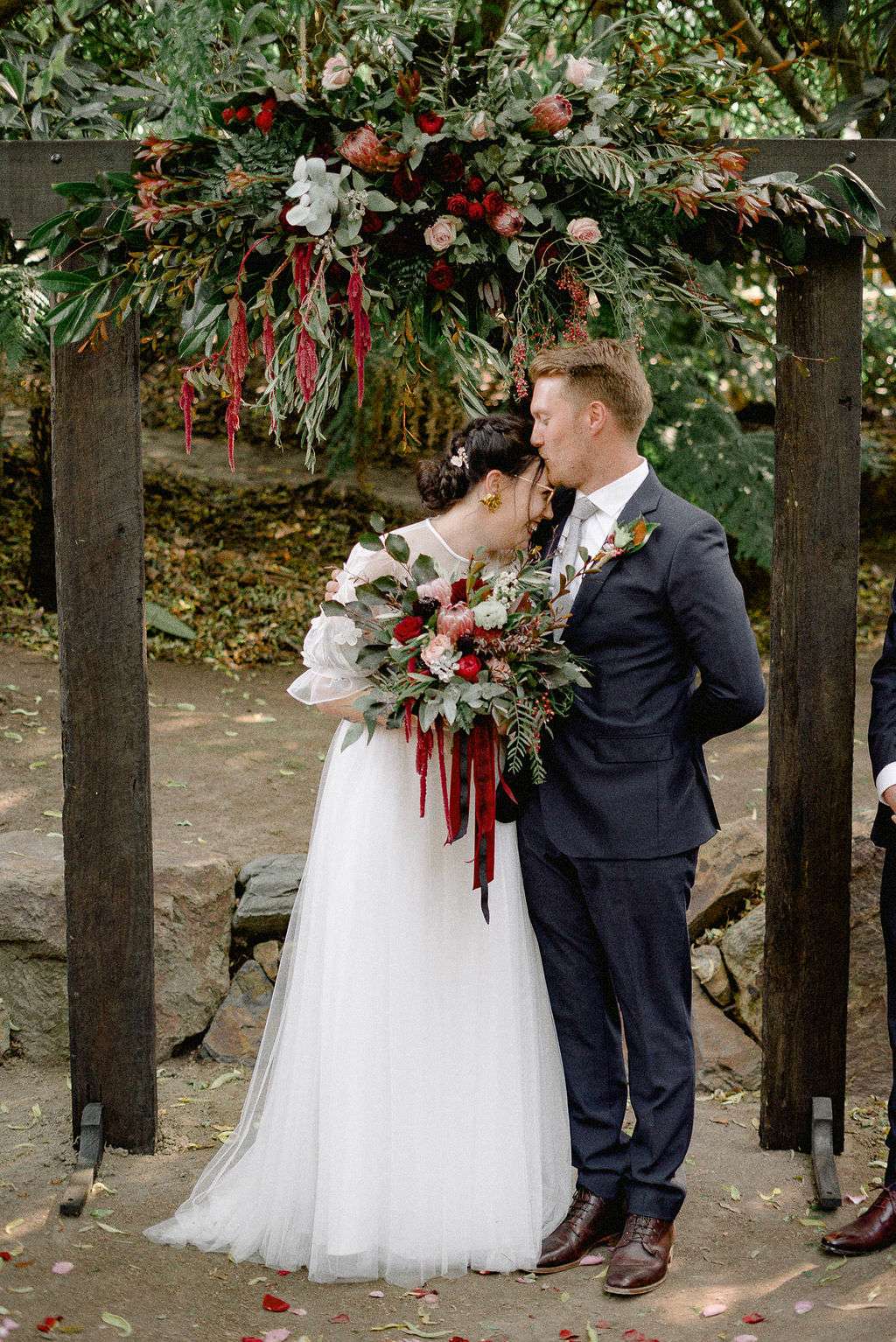 In terms of DIY, bringing together the style on the day was the couples' main project. "we spent months collecting items to have around the venue to suit the style of the day," said Kelli. "We found it quite hard to visualise everything see how it would all come together until our florist arrived, but once all the flowers were set up it completely changed the whole feel to the ceremony and reception. I don't regret the money we spent there at all."
"We're also super glad that we splashed out on a photobooth," said Kelli. "All our guests loved it and are still sharing the photos weeks after the wedding."