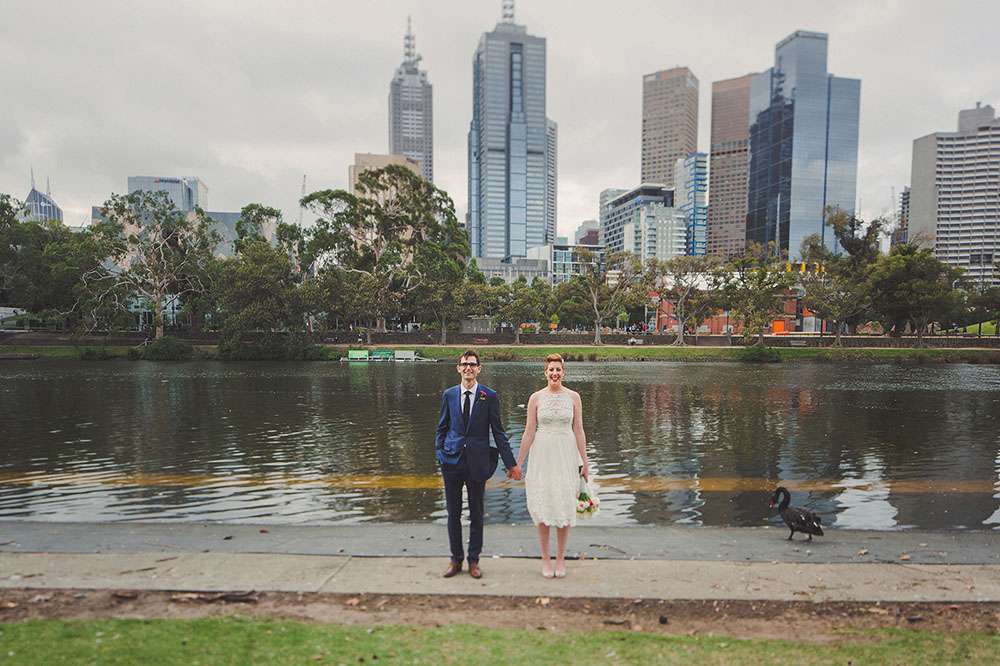 Annabel and Steve met in a nightclub in Scotland. The Aussie bride and her English groom were married eight years later in Melbourne, where they now live. "Our wedding was rustic and vintage in styling with an urban setting and with a nod to our international roots", Annabel said.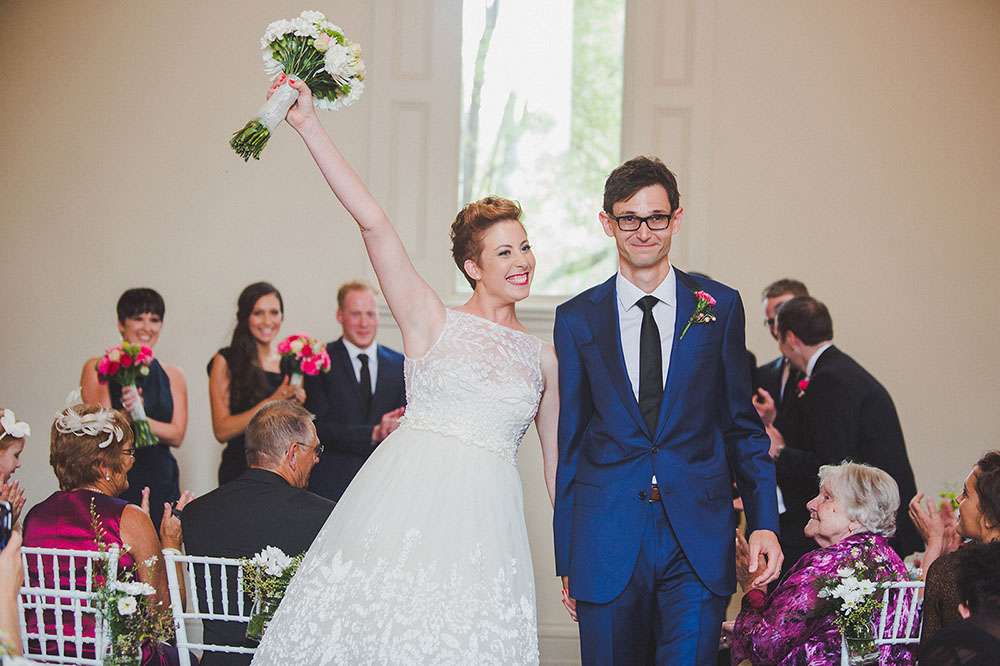 "We did a lot of things differently to the norm including the fact that my brother was one of my bridesmaids! I also wore a tea length dress and Steve and his groomsmen caught a tram to the ceremony. We had a kick ass taco stand instead of a traditional wedding breakfast too and we provided a babysitter so parents could enjoy themselves without worrying about their little ones."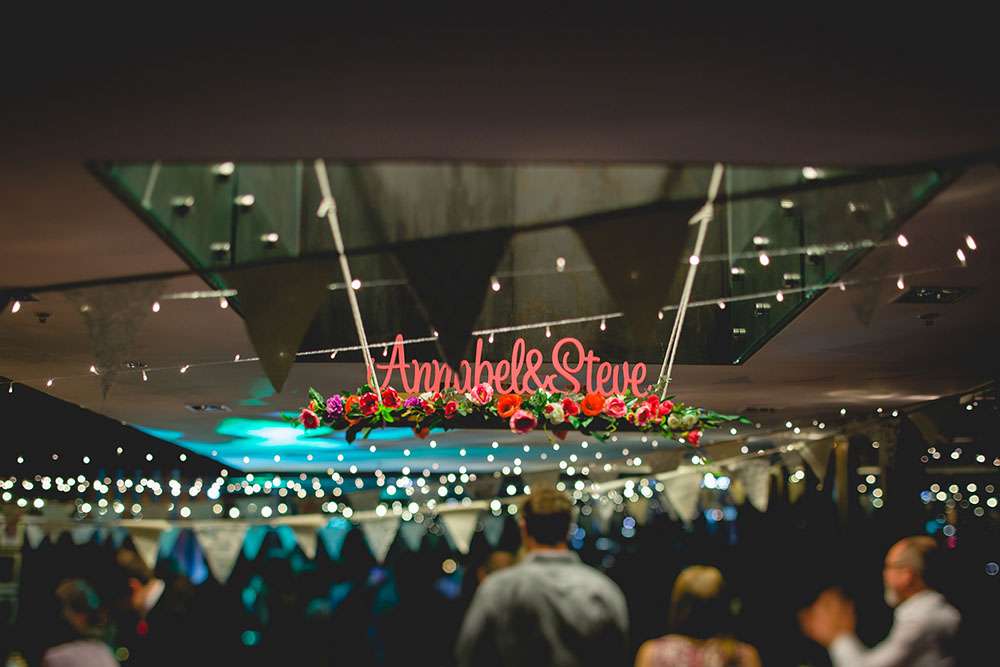 "I was a very relaxed bride,", she continued. "Steve and my parents choose and booked the venues without me. I didn't set foot in either venue until about six months before, but I had faith in their decisions! Everyone was a bit worried I was too relaxed about it all!
"Other people did a lot of DIY projects for us", she explained. "My mum made the invitations, and with the help of amazing friends and family we also made bunting, crates and dressed the frames for a photo wall. Steve spent days making wooden crates in our friend's back yard."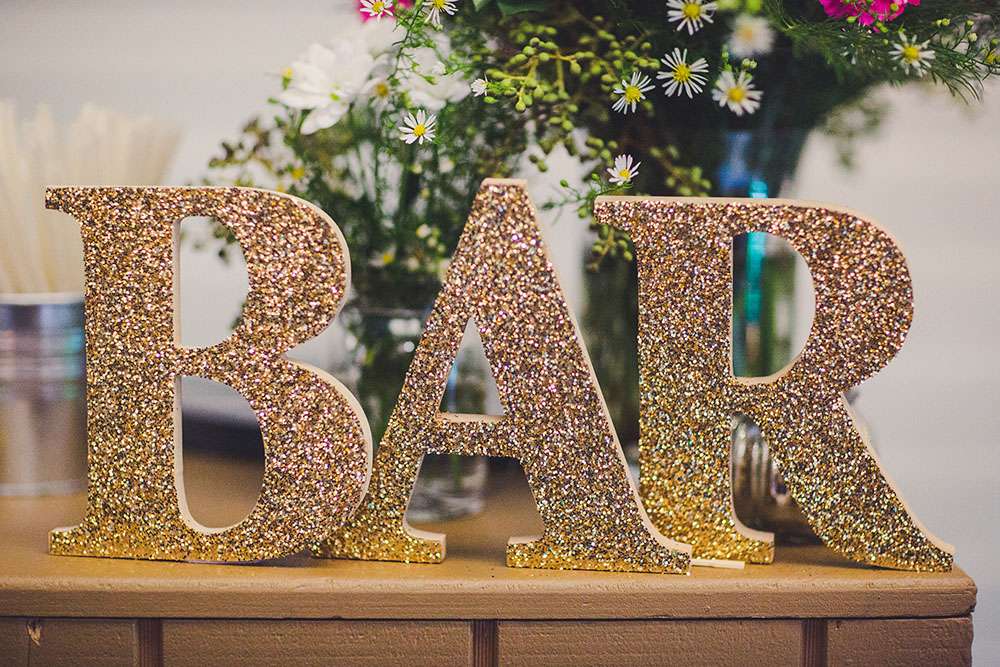 "One of the best parts about our wedding was knowing every single person at the party! Having friends and family from across the globe all in one place – from Aberdeen, London and Algeria to Perth, Adelaide, Brisbane, Sydney and Melbourne, we had it all covered. I also loved sharing a picnic with our bridal party during the photos. That was extra special – shoes off, bubbly popped and cheese shared by all… oh and saying our vows of course!"