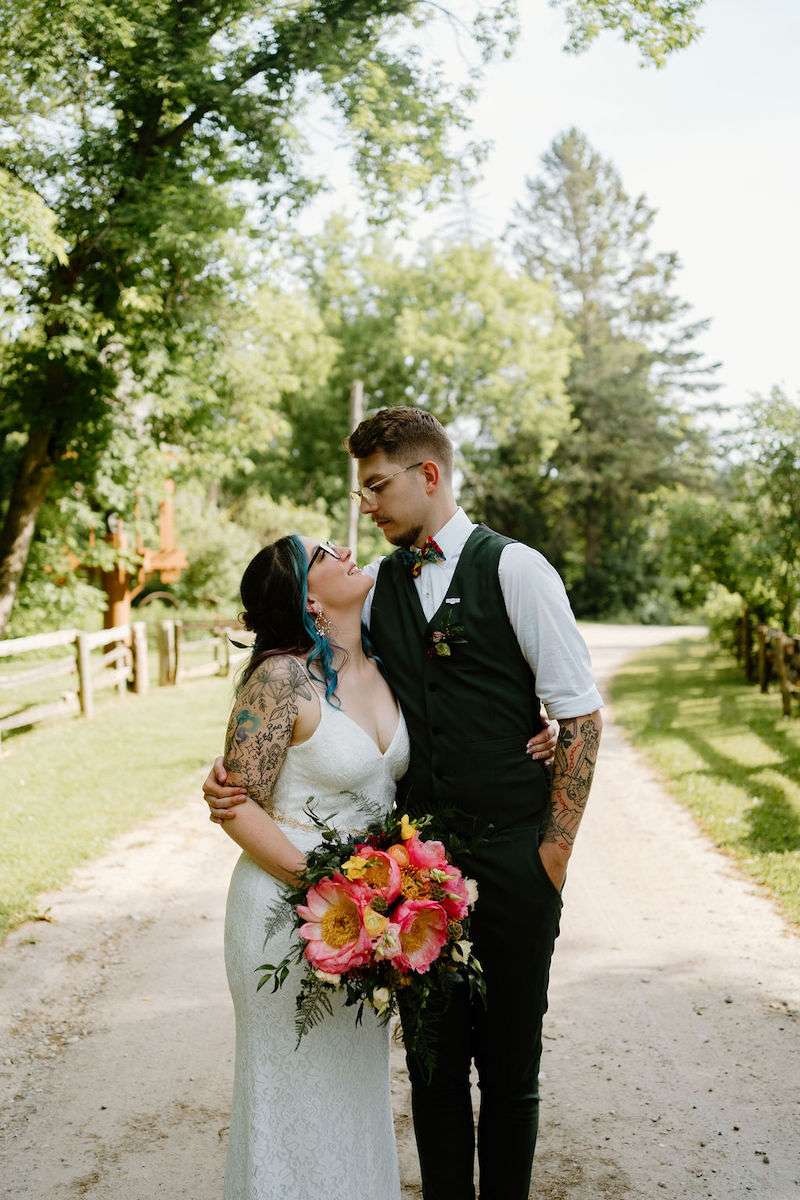 Vows about the bride's butt, a unity ceremony with rum and coke and a surprise mid-day hair cut, Victoria and Rowan's camp site wedding was What Dreams are Made Of (which just also happened to be the bride's processional music!)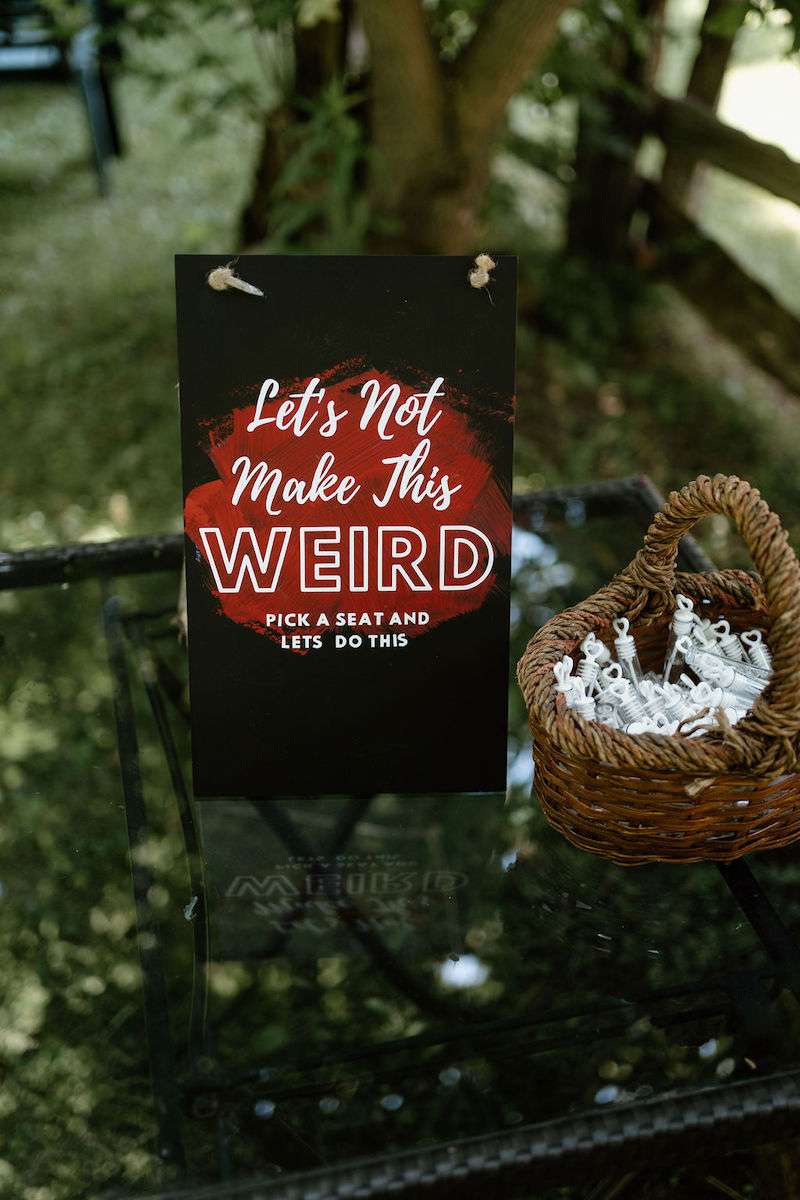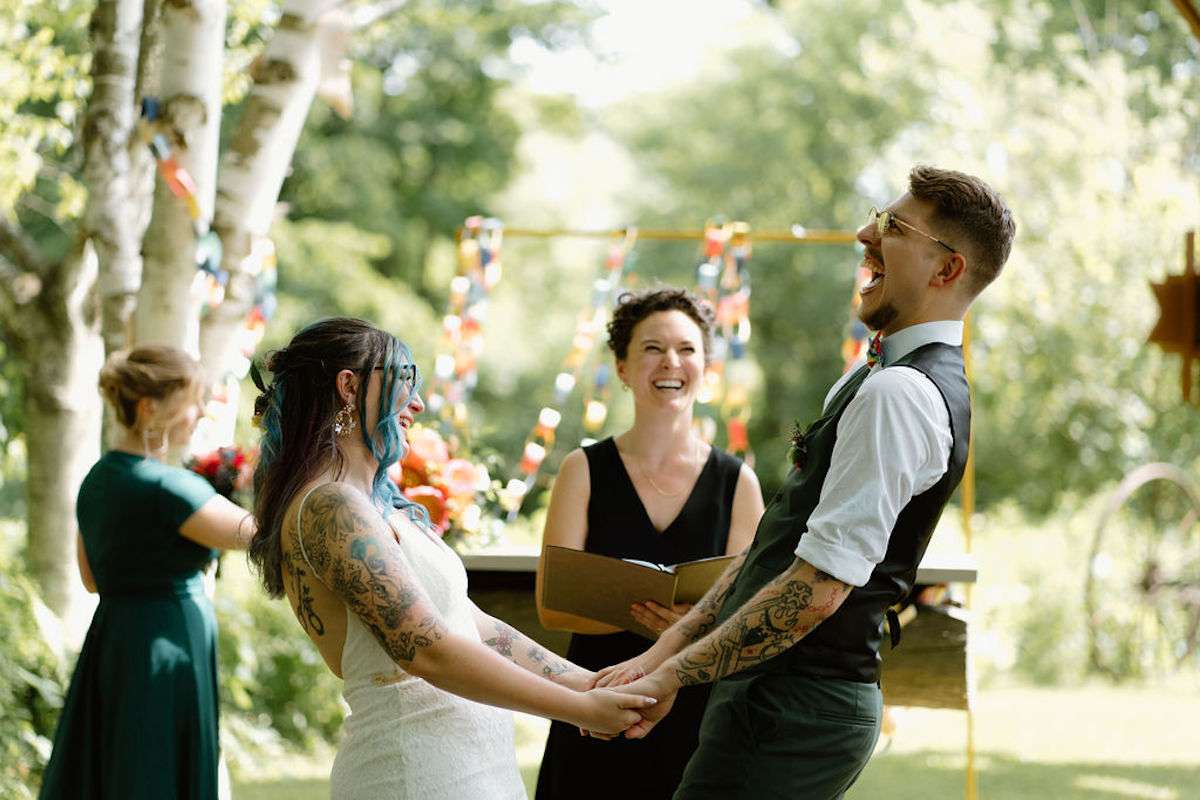 The couple fused some traditions that meant a lot to them with their own vibe, allowing people to drink through their ceremony and having a toast to Rowan's best man, who sadly passed away earlier in the year. The biggest challenge they faced when planning the wedding was not having him there, and to make sure he was still very much part of the day, Rowan and Victoria asked their late friend's partner to read part of his best man's speech as a tribute.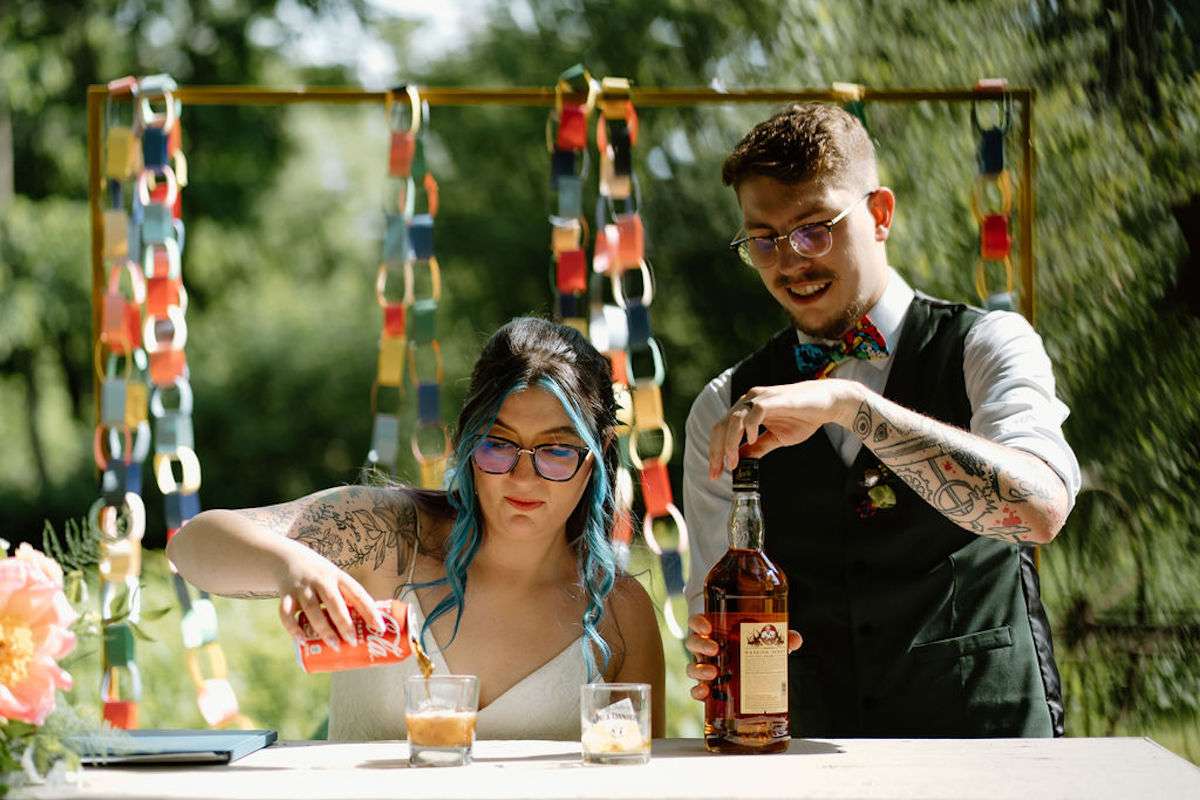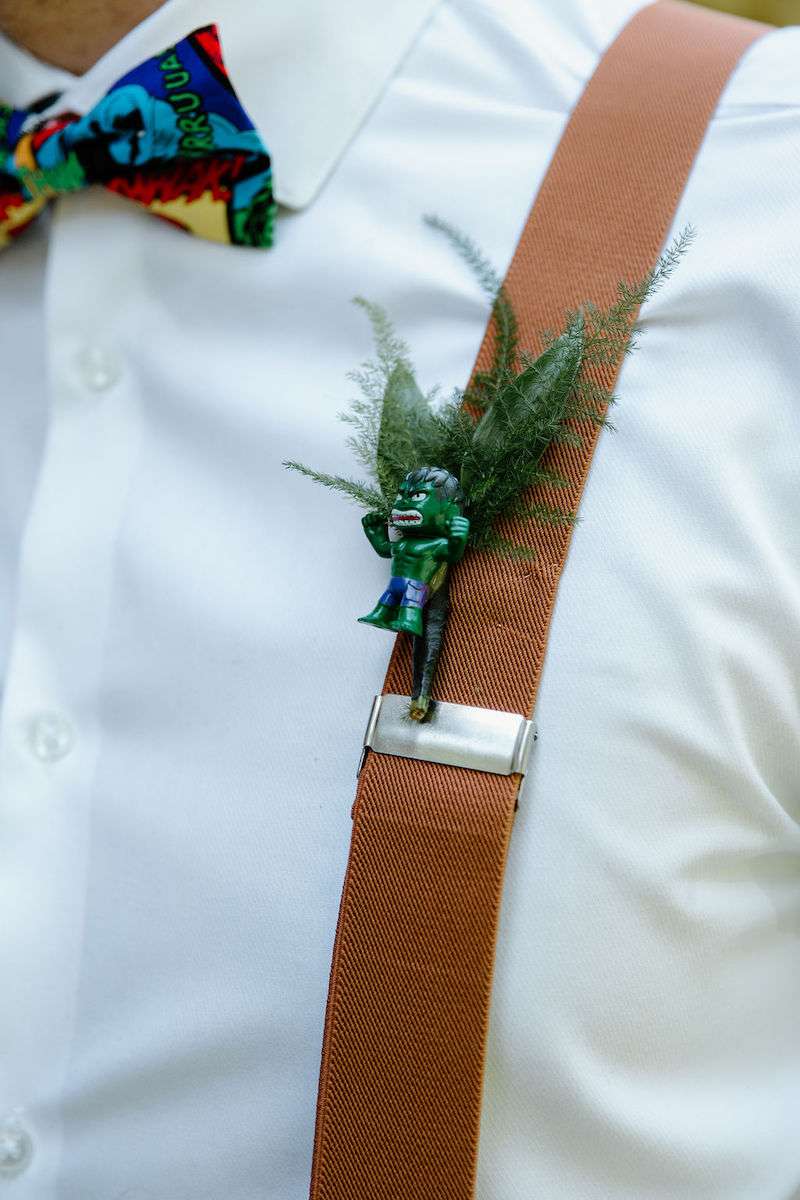 Instead of a first look, Victoria and Rowan had a second look after the ceremony, at sunset. Victoria surprised Rowan with a second dress and a dramatic hair cut, and they exchanged custom painted shoes that they had created for each other.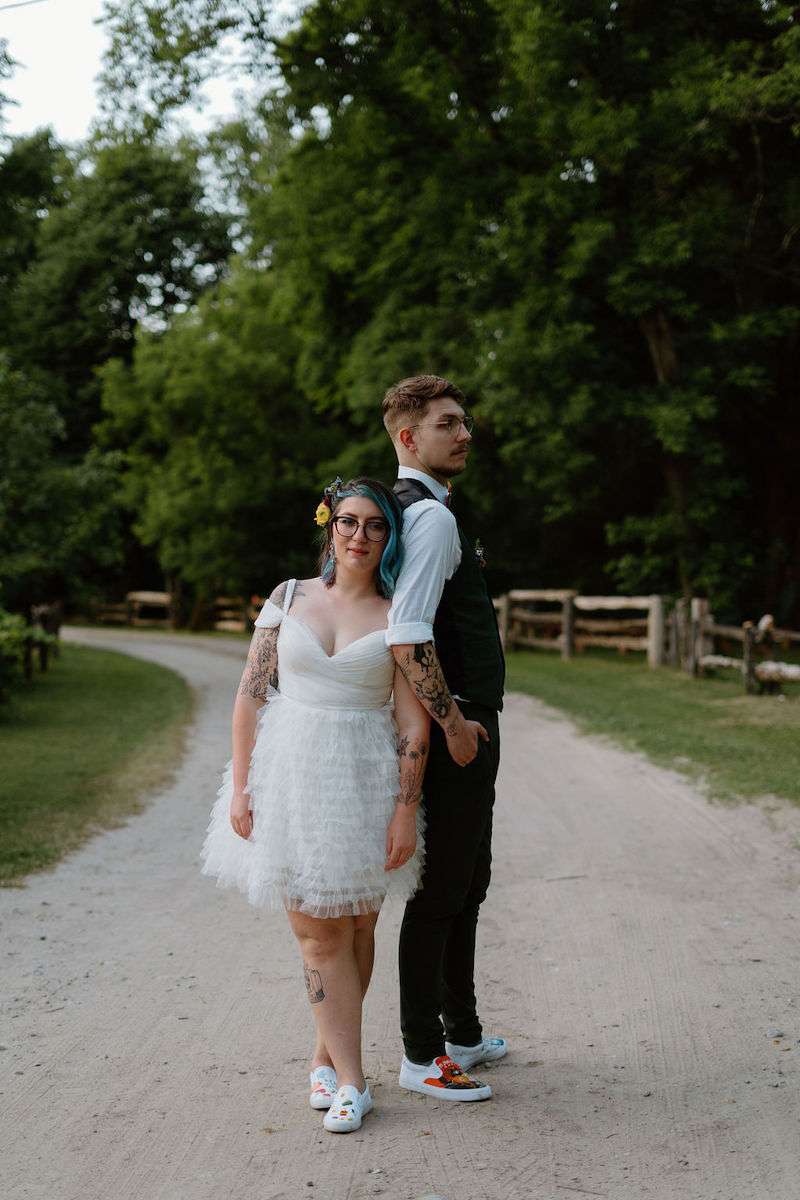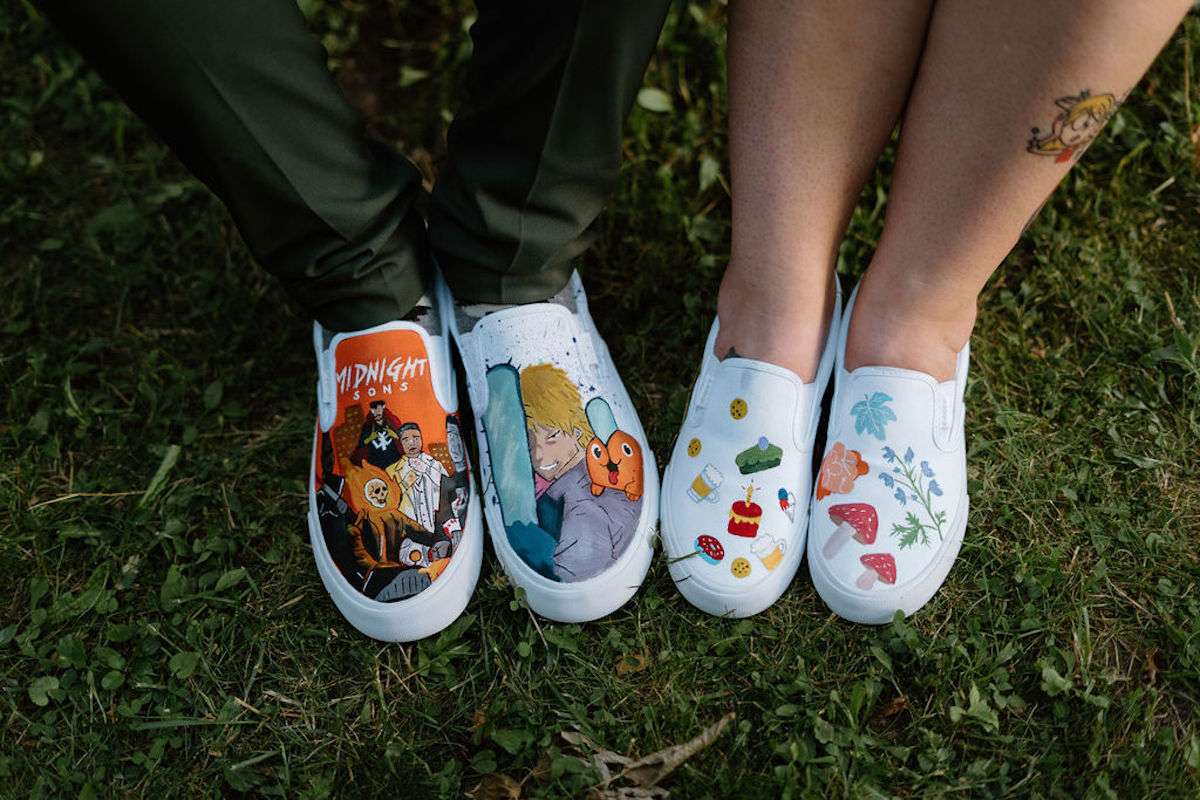 DIY was a common theme that ran throughout the day, with all signs made by Victoria, as well as the rainbow paperchains, colourful bunting, temporary tattoo station and place names. Victoria's mum made the hot sauce favours and they had a camp bracelet making station that then doubled as drinks markers.
This couple wanted to throw a proper party, and so their biggest expense was food and drink. They did spend more on alcohol than they needed in the end but they didn't want to run out! It was also really important to them that the food was delicious, and they chose to serve wings and cauliflower bites with sauces, a poutine bar, a salad bar and nachos and bubble tea for a late night snack.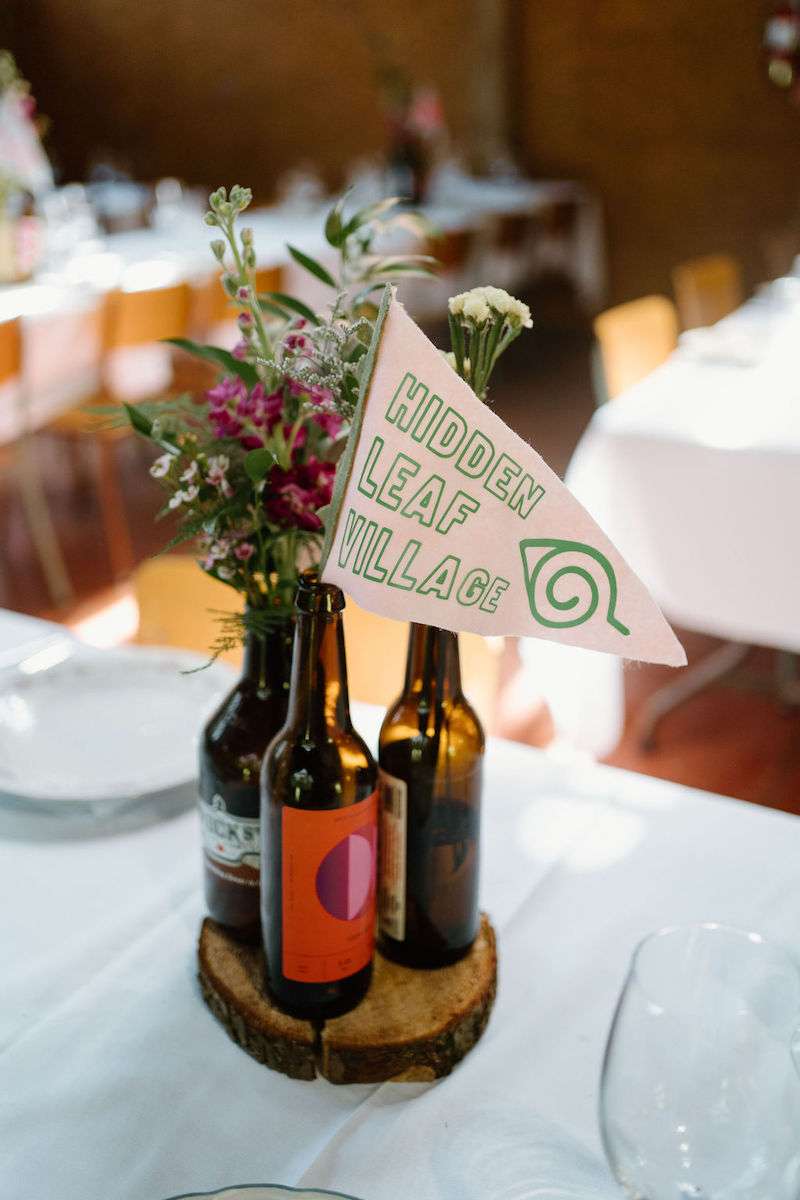 They managed to save money by having a DIY venue, using their tables and chairs, but dressing the place themselves and setting places, decorating and choosing their own layout. They also brought in their own caterer and because it was a camp, they were all able to stay on-site, saving hotel and transport costs.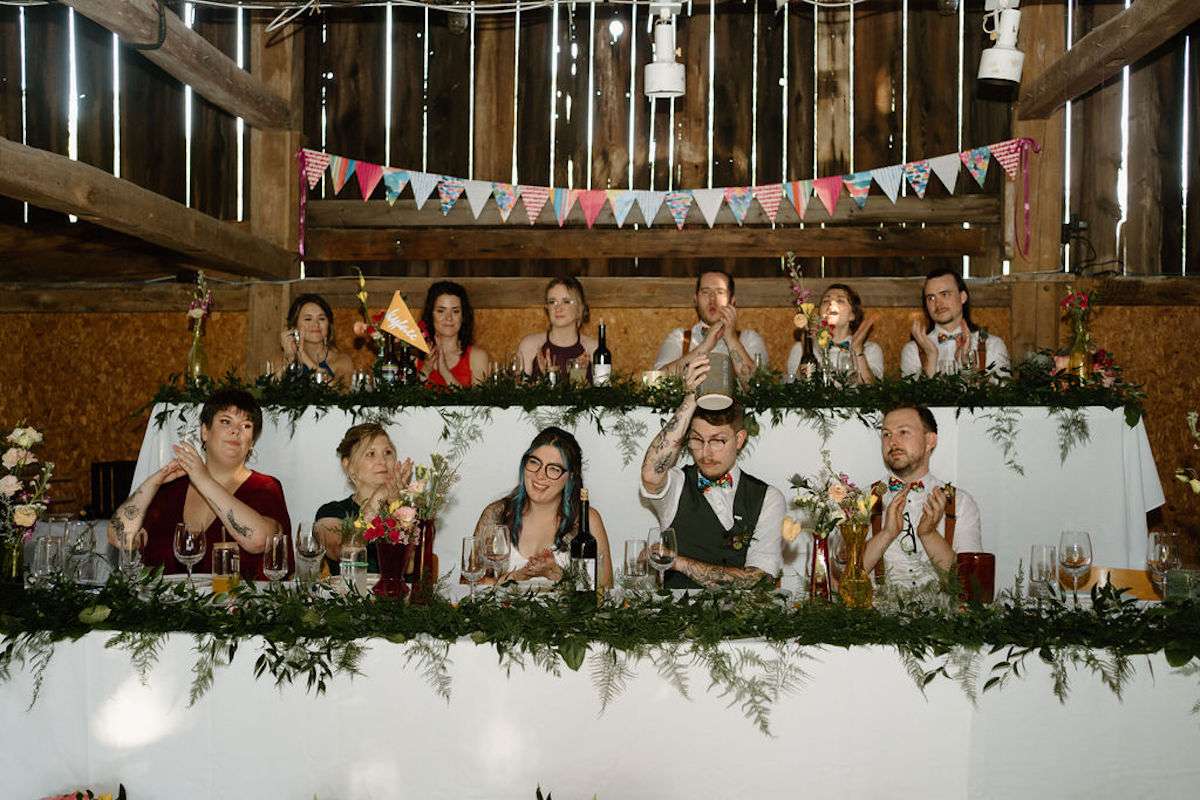 The dance party was Victoria's favourite part of the day, with a first dance to Tokyo Summer by the Mounties, and Rowan attempting the Dirty Dancing lift. Offering advice on planning the right kind of day, they told us, "Trust your gut and do what feels right for you. Just because tradition or capitalism says you need to do something one way, doesn't mean you do."