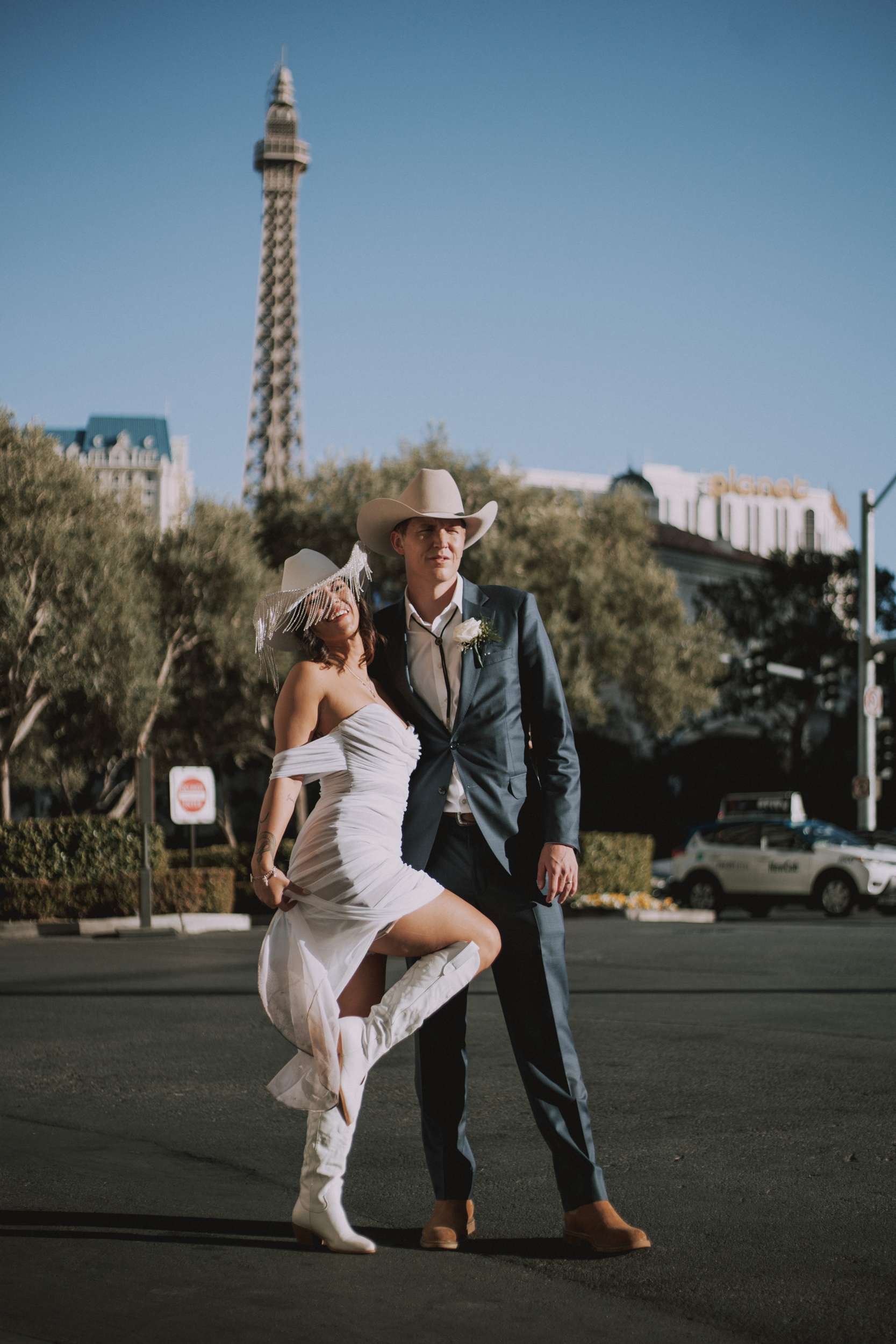 Naomi and Spencer met in a unique way – while island hopping in Thailand – so their wedding was never going to follow convention either. Instead of doing the traditional, fancy wedding, they decided to run away to Vegas with 50 (!) of their besties and have one hell of a party. They planned everything in just five weeks and their main inspiration was the movie The Hangover!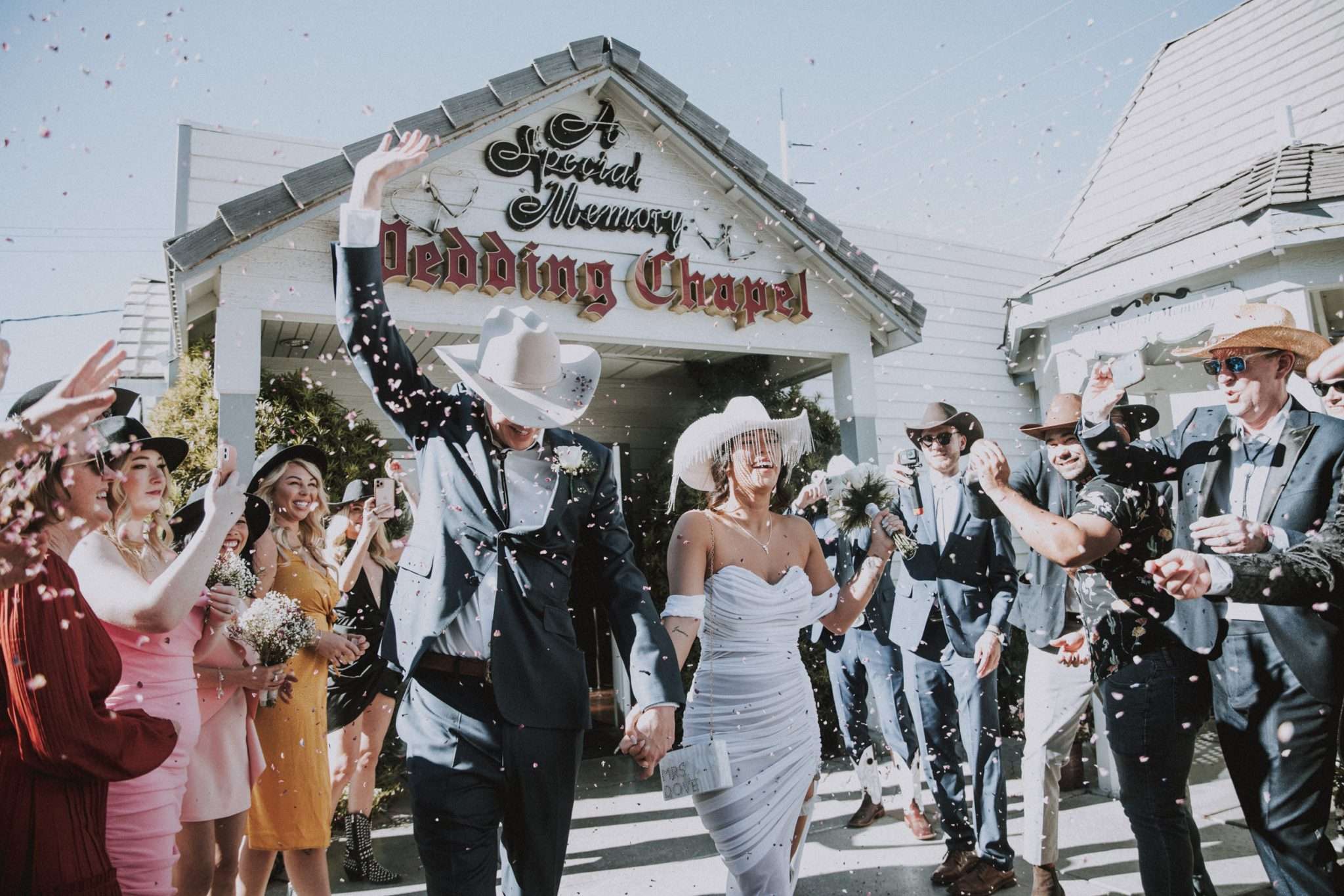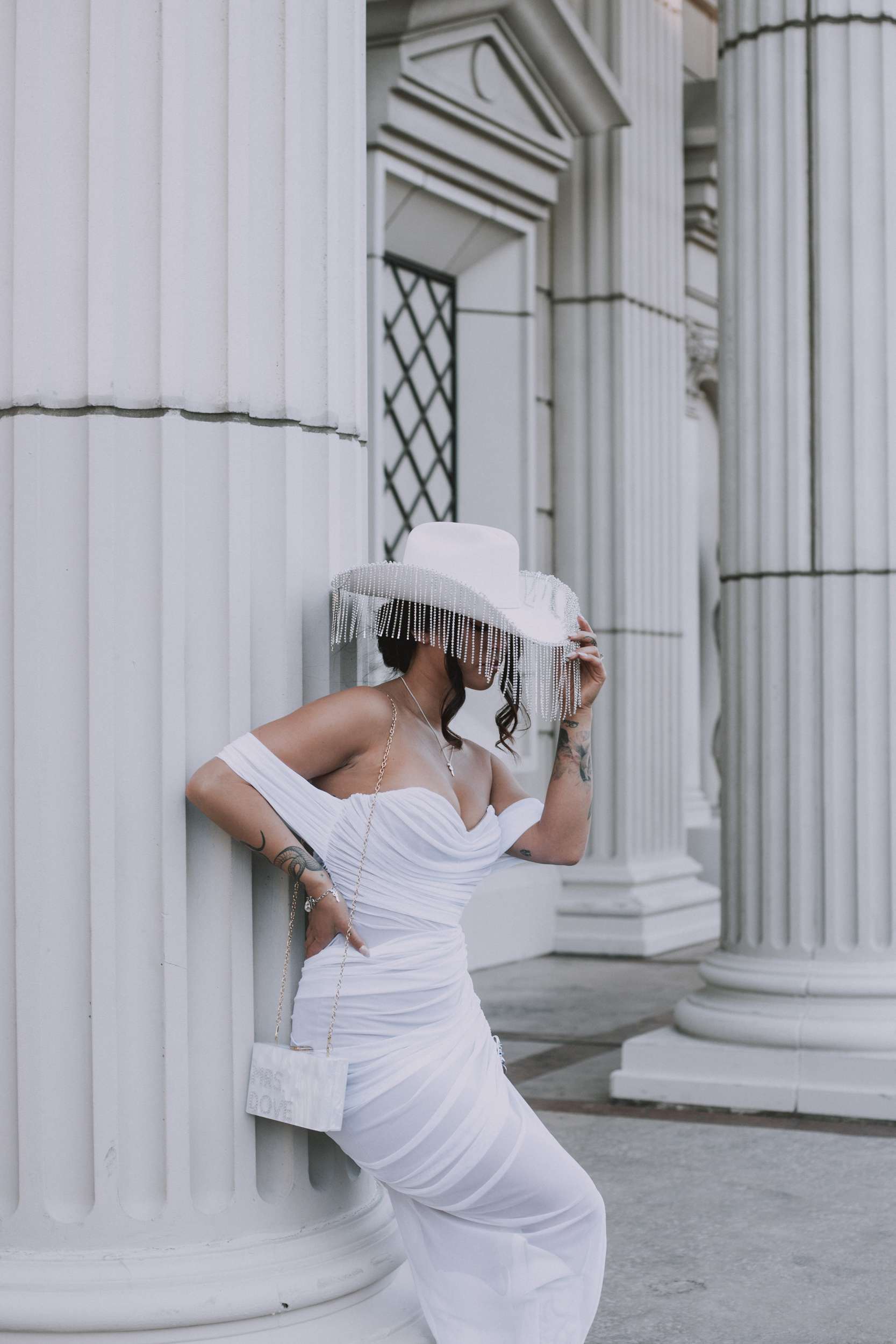 The weekend started with a joint stag and hen do, the night before the ceremony. "The groom's party competed against the bride's party in a series of drinking games that culminated in a wild scavenger hunt on the Las Vegas strip!" Naomi said. "Points were awarded for games won and activities/sights crossed off the scavenger list. We still aren't sure who won…!"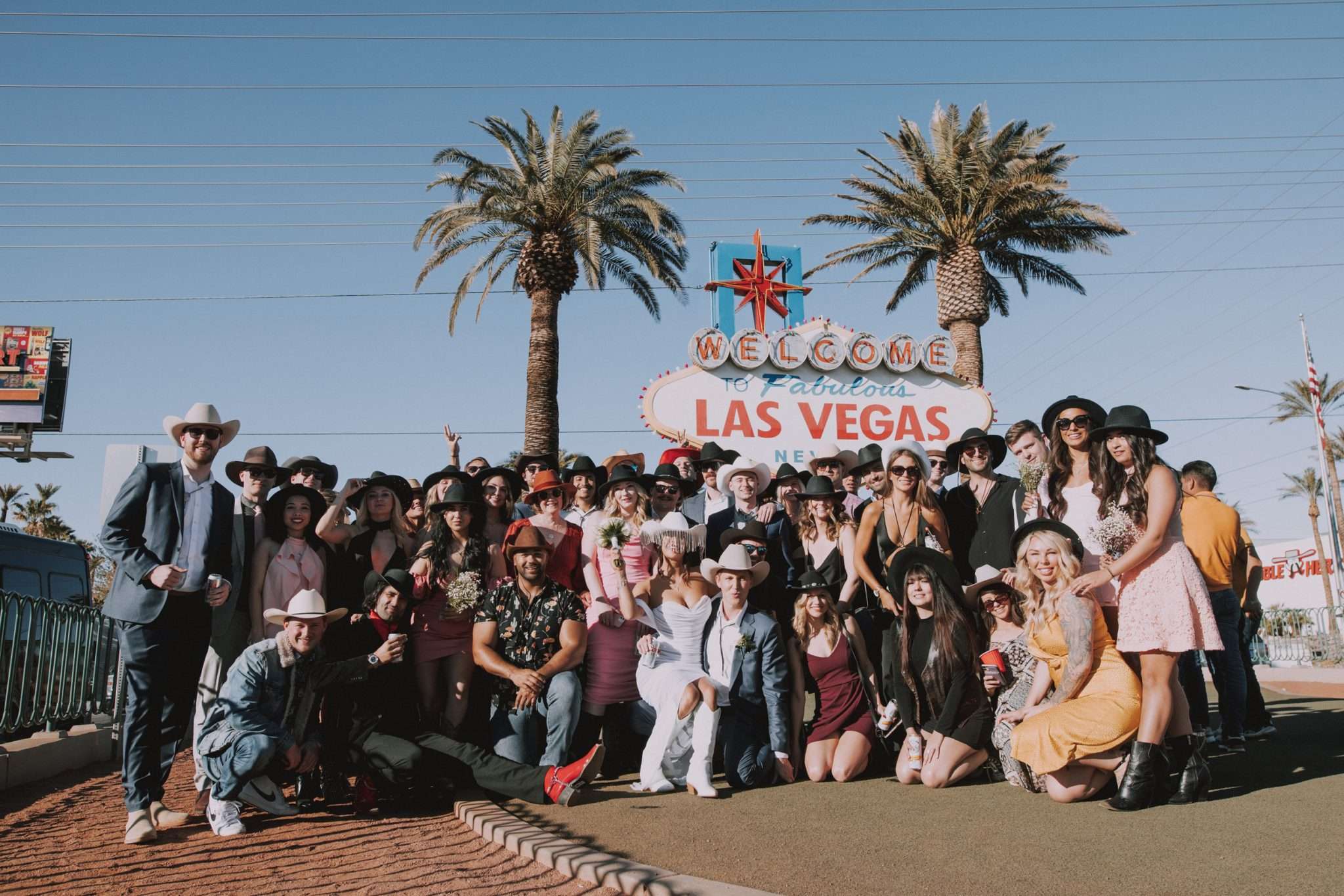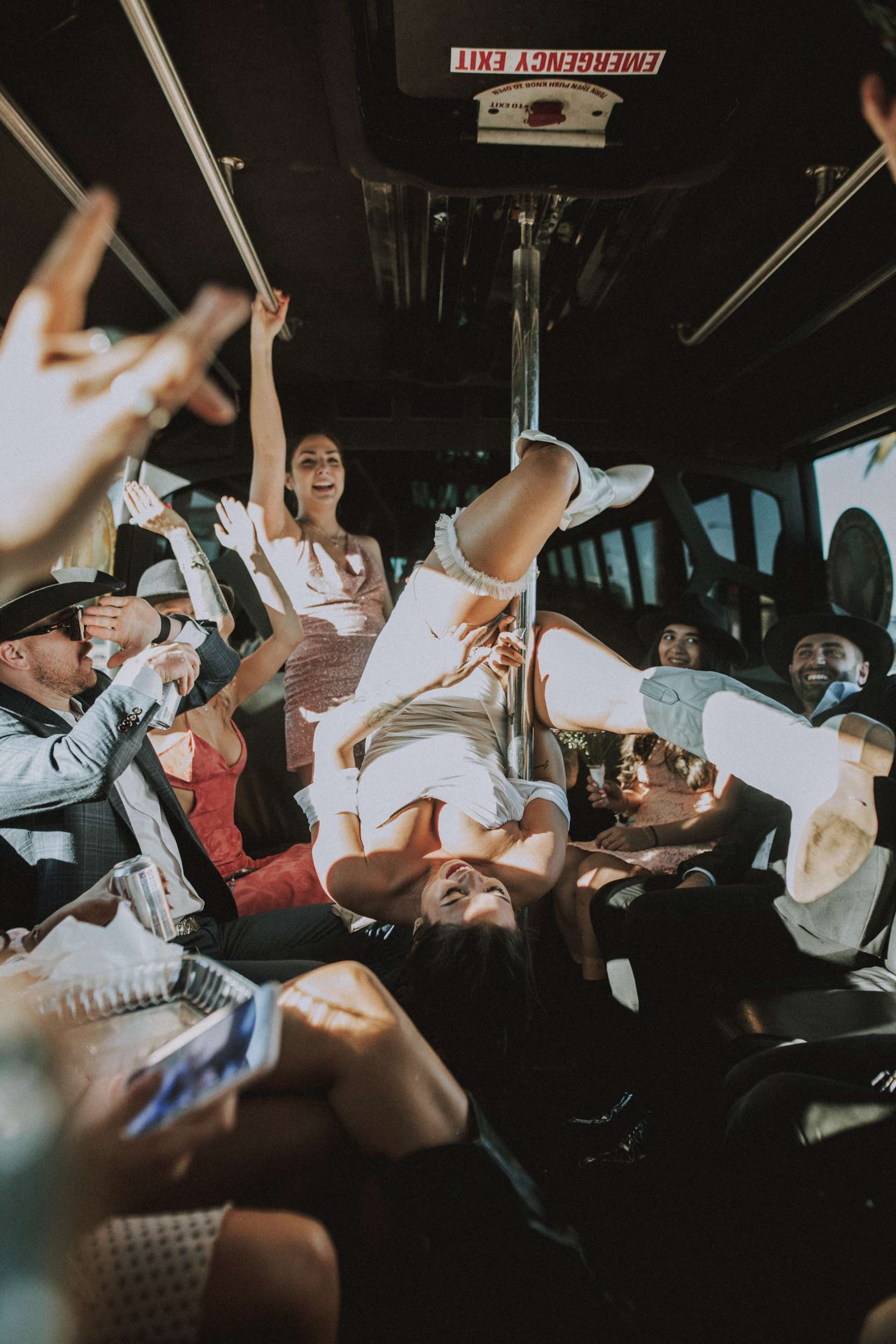 They found planning a smaller wedding much easier and it also meant they really didn't have to compromise on what they wanted to do. The hardest part was making all the bookings and figuring our the timeline and logistics from afar, but in the end it all worked out perfectly! They hired a party busses to drive everyone from place to place on the day, which Naomi says made the transitions between each location as smooth as possible. They had their ceremony at A Special Memory Chapel, dinner at TREVI in Ceasers Palace and then did their speeches and partied in their two-story penthouse suite!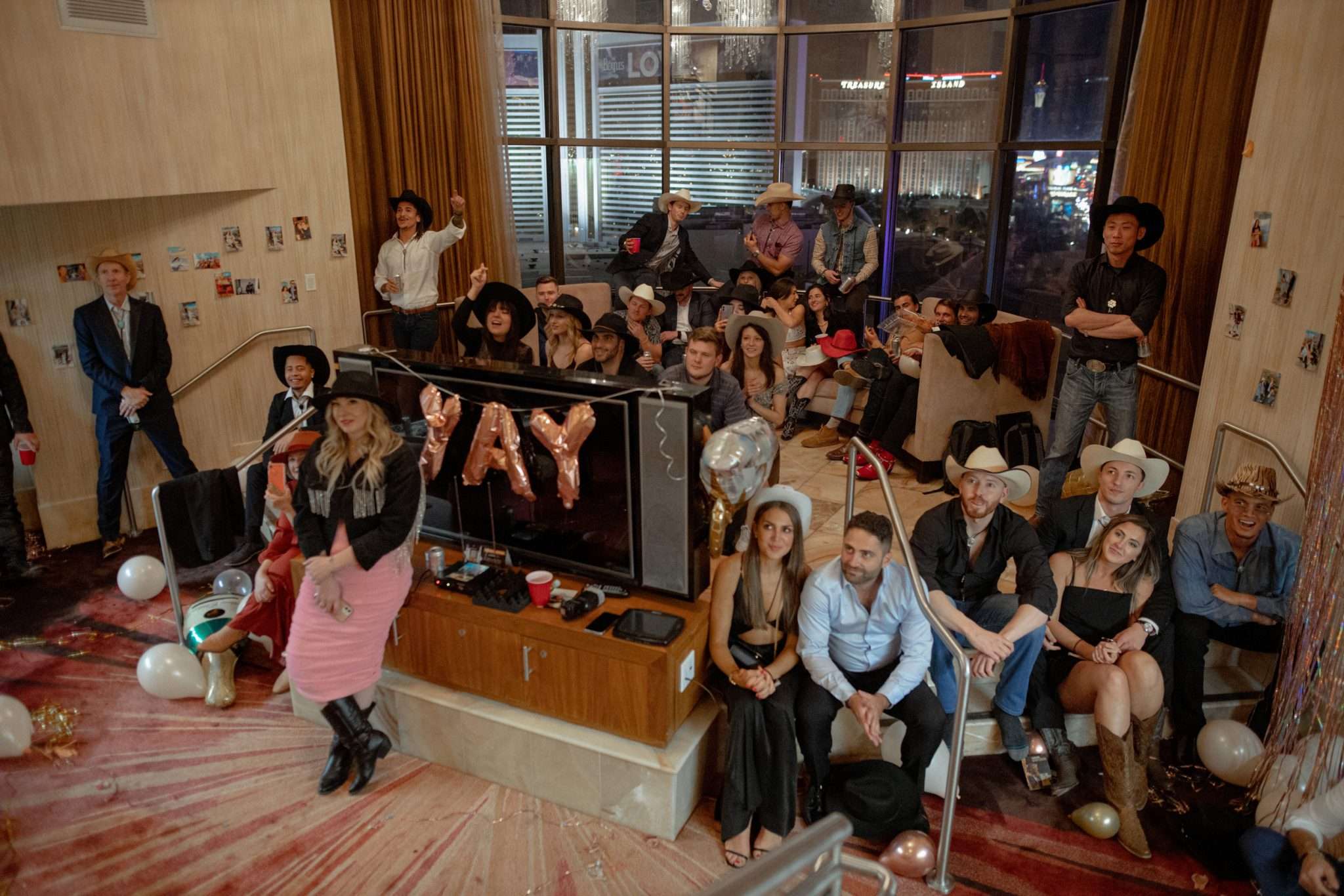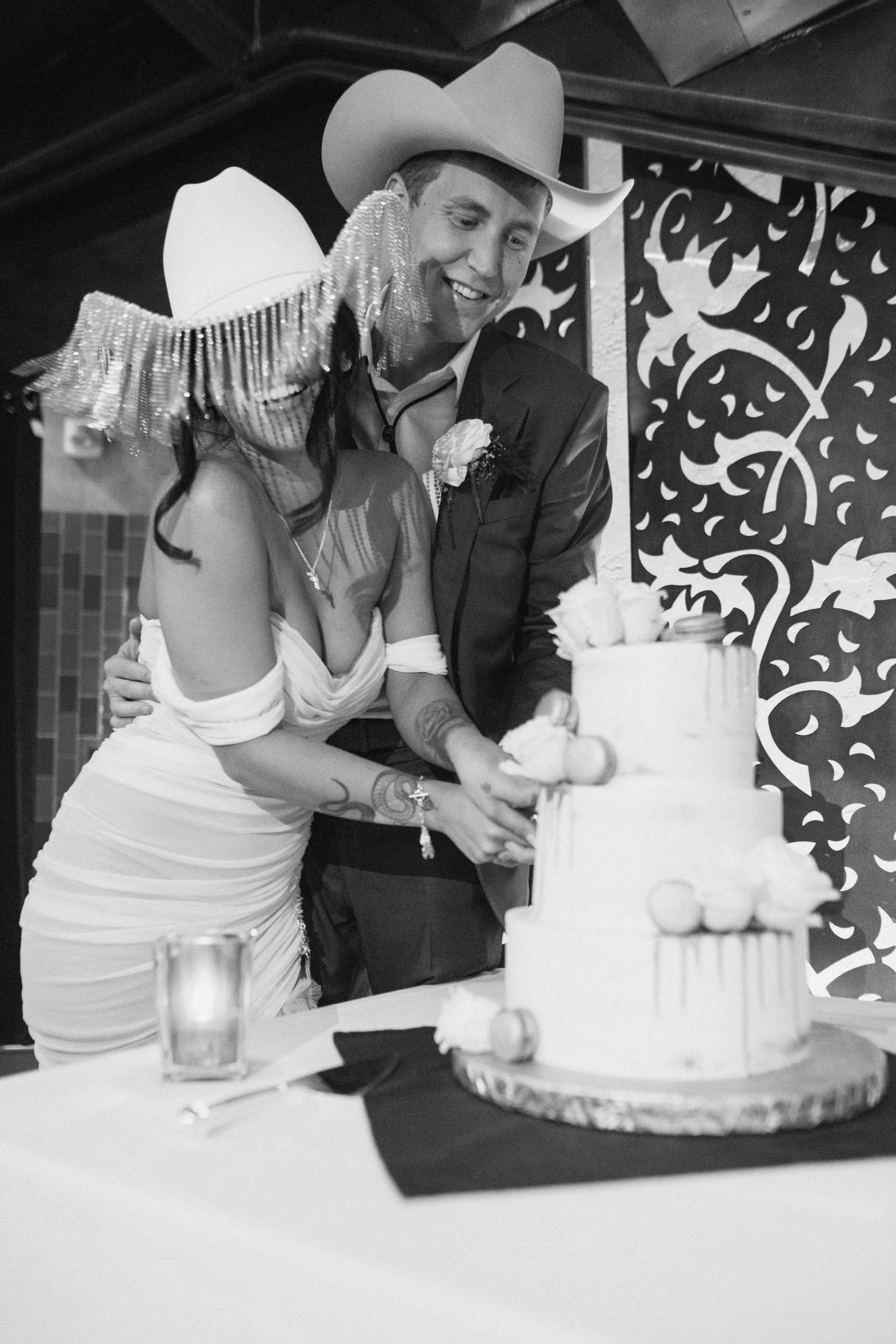 "The best part, for sure, was actually reaching out to people and inviting them and hearing their excitement and joy about our plans to get married. For the most part we reached out to people via telephone, and it was very fun going from ecstatic reaction to ecstatic reaction."
"At the wedding itself, this was awesome getting to introduce everyone, and then seeing everyone really get along really made the weekend super special. For the first and probably only time we got to merge all the people we love and care for from our two worlds in England and America."