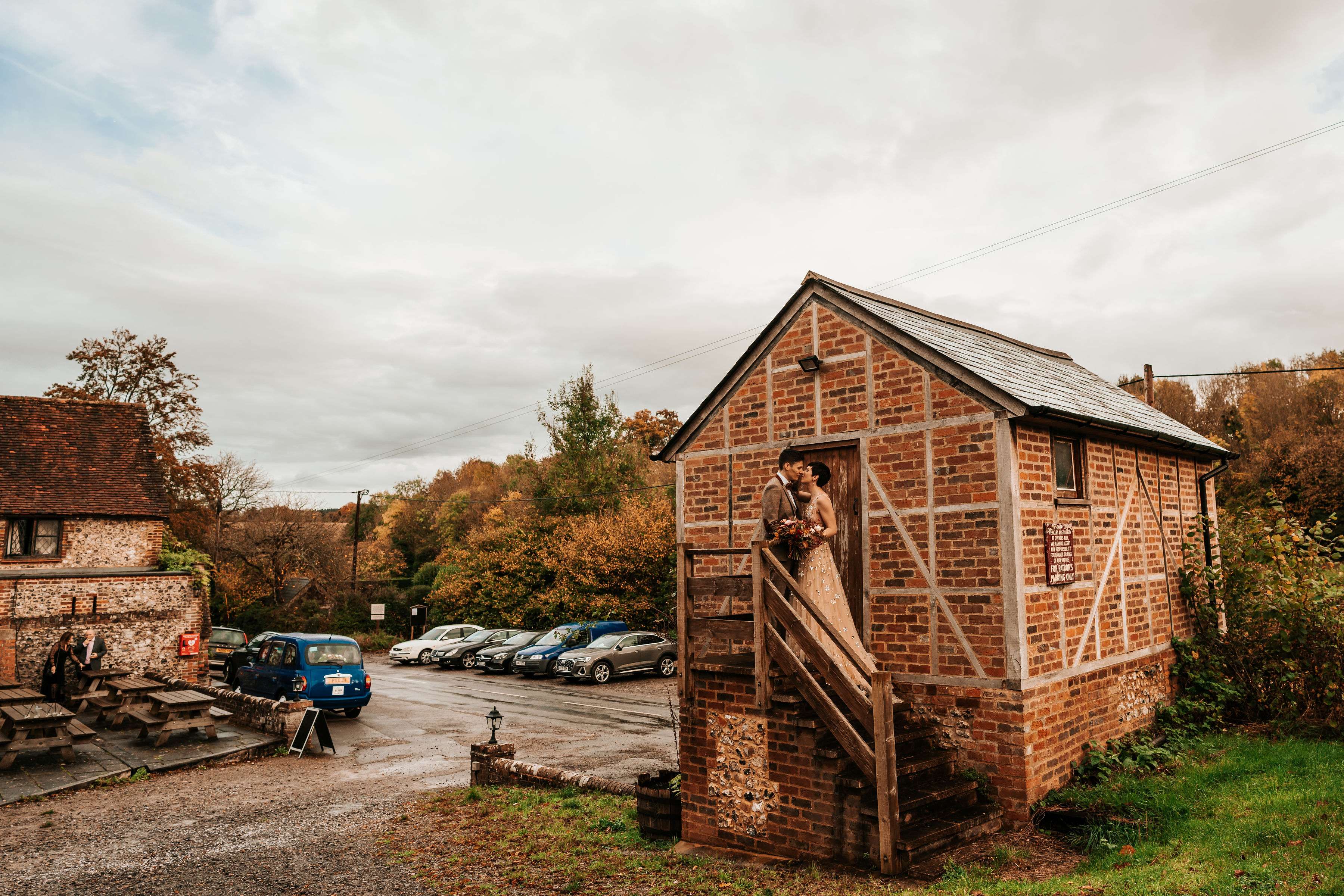 Although they were married on October 30th and love Halloween, Kat and Simon didn't want an obviously themed wedding. Instead, they had a day with autumnal touches and subtle nods to their favourite time of year. They used a warm colour palette of orange and and neutral tones, accented with pops of gold in the bride's shimmering star-covered Willowby dress. Their venue, The Crown Inn in Henley, was lit up with twinkling fairy lights and everywhere you looked were pumpkins of all sizes.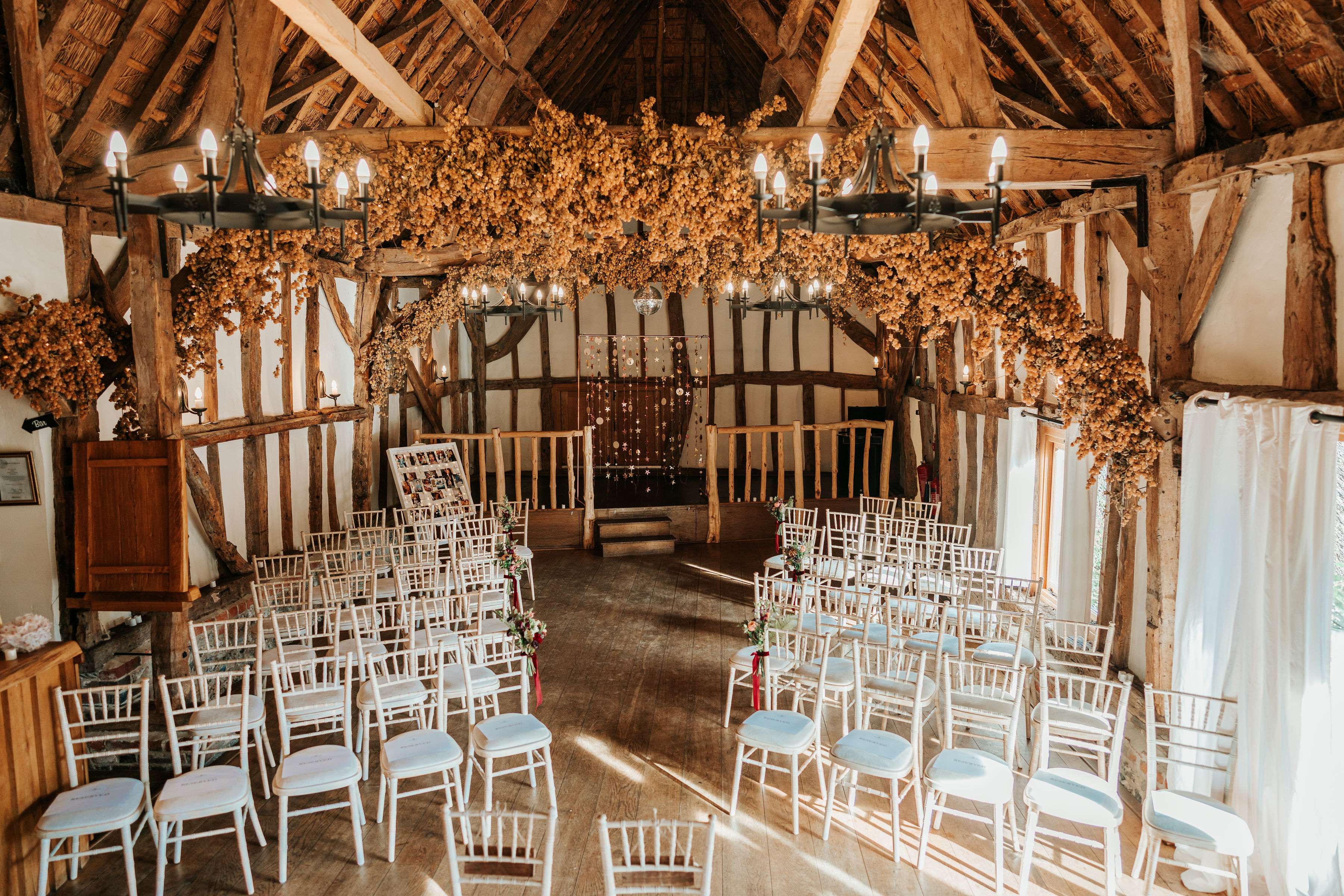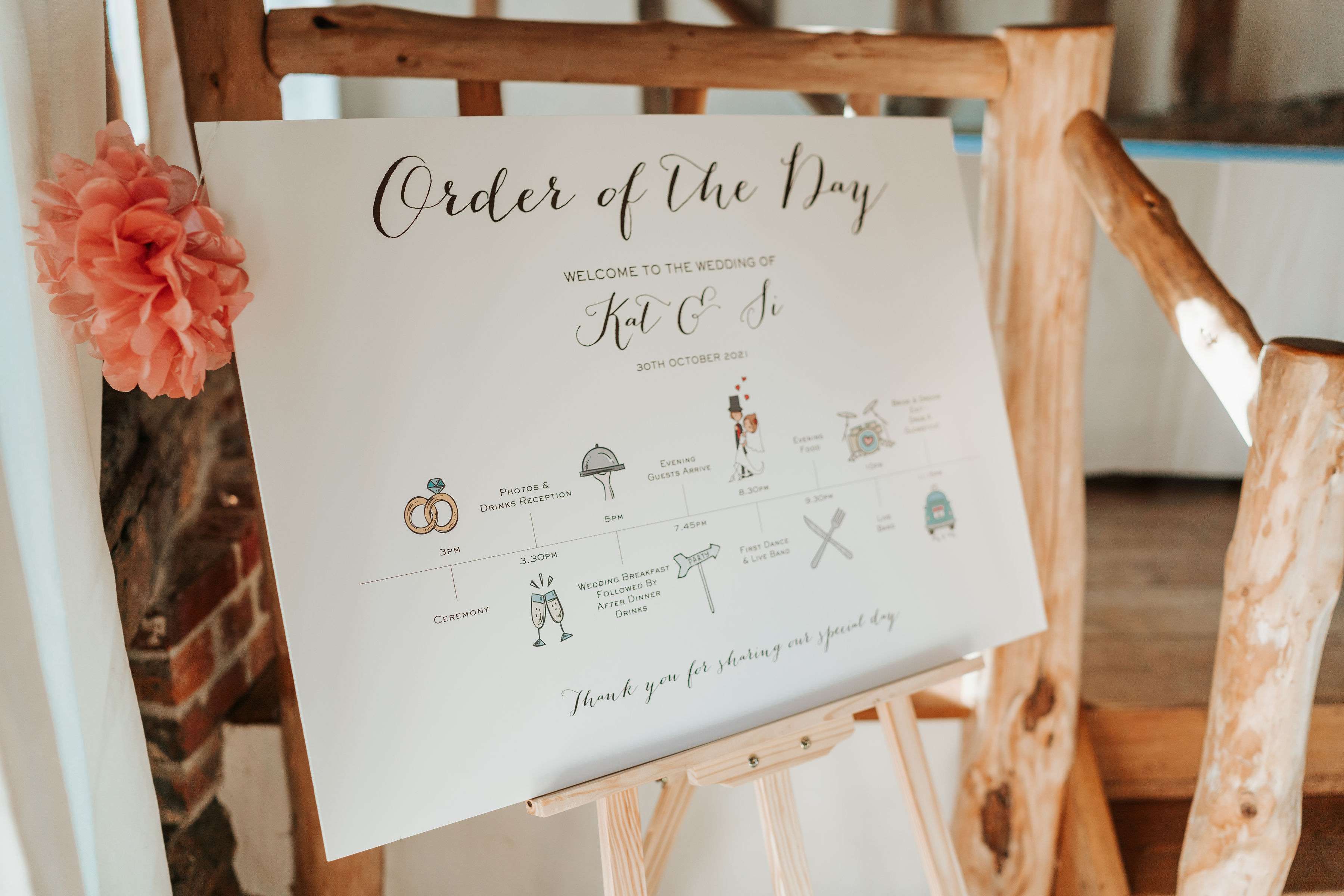 "We were inspired by the colours of autumn and my love of all things Halloween", Kat told us. "We wanted fairy lights, pumpkins and a magical feel, and our choice of barn allowed us to do this and achieve a cosy, intimate atmosphere. We had our amazing florist use tons of pumpkins to dress the barn as our wedding was the day before Halloween and we wanted a Halloween twist."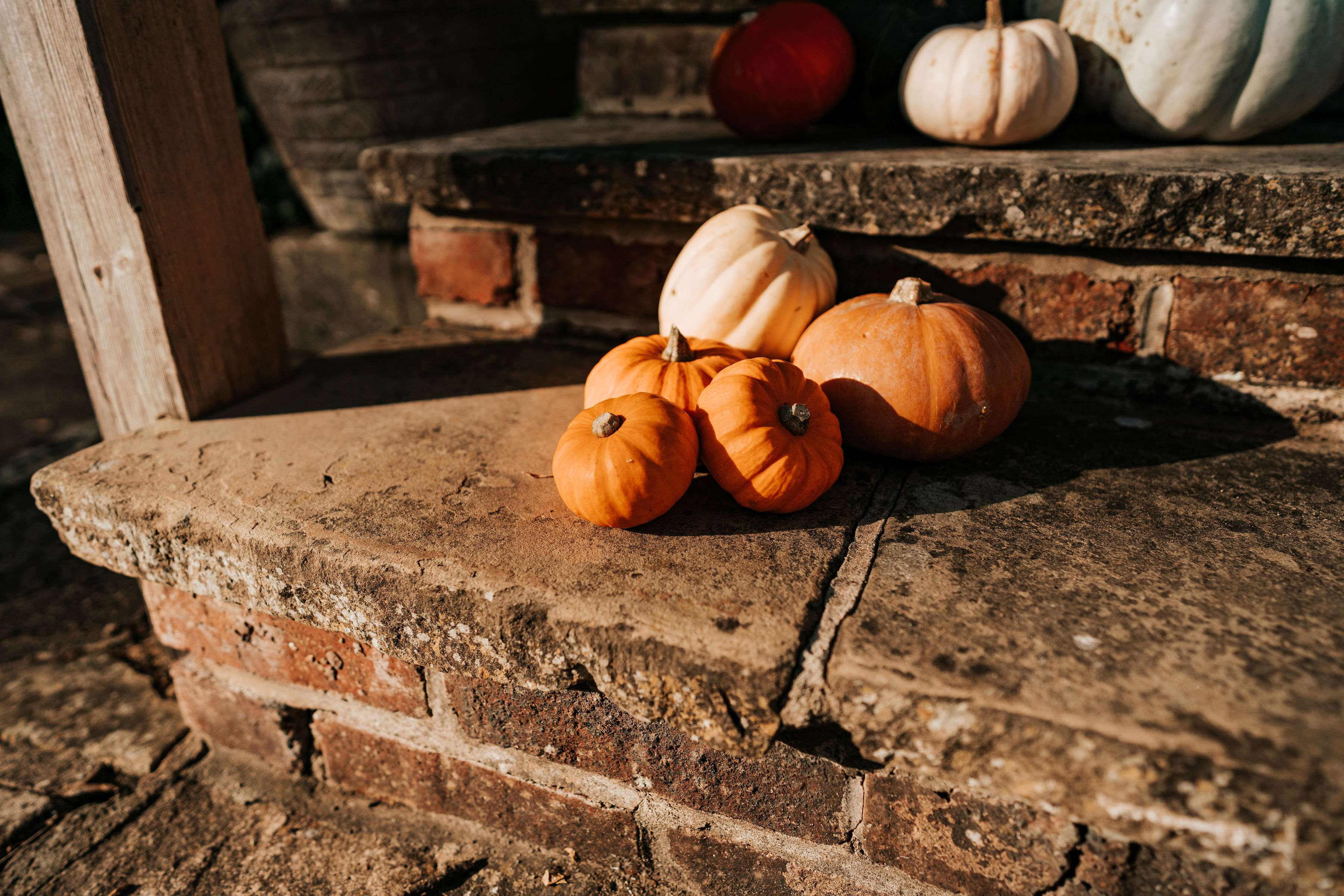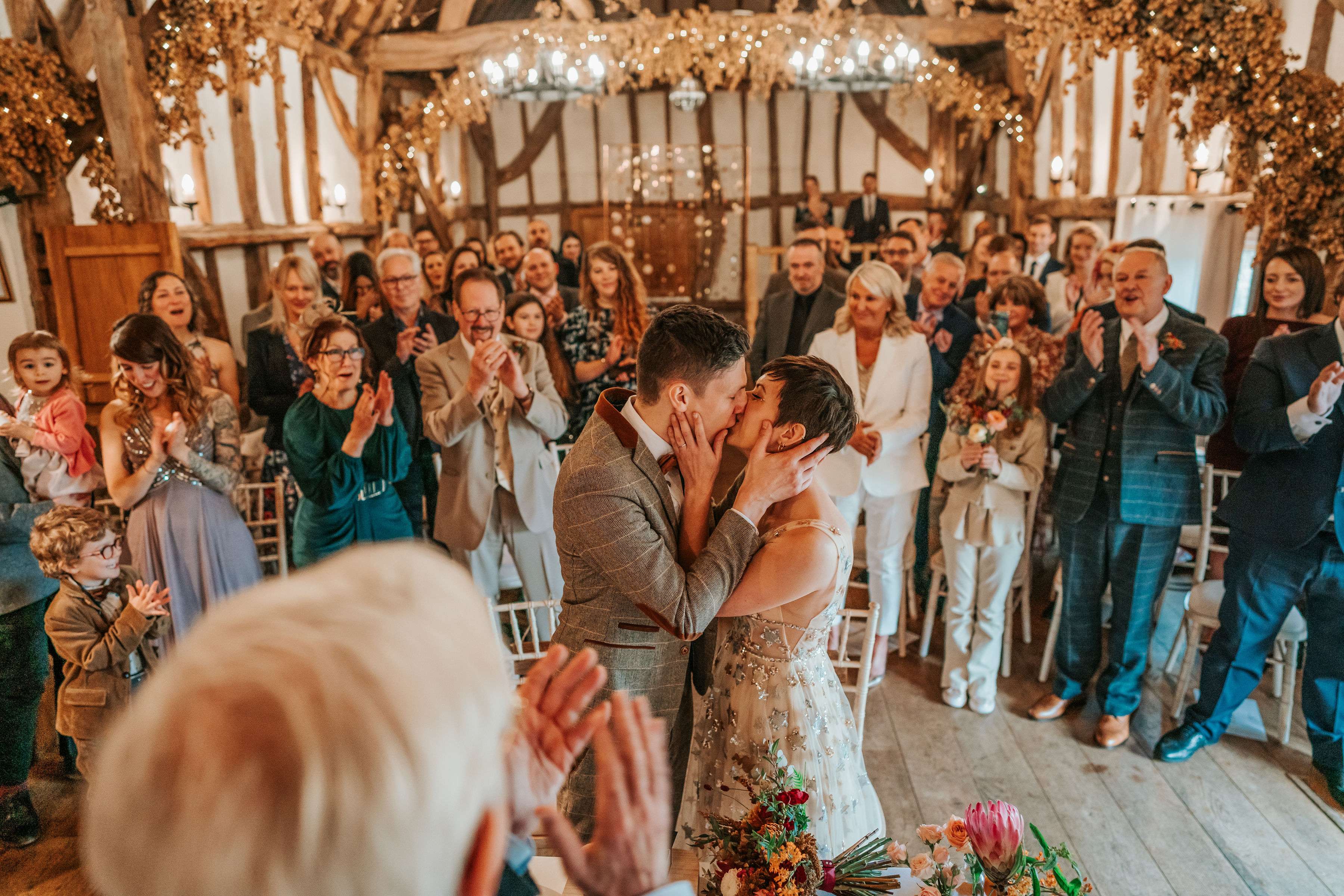 Not wanting to blindly follow traditions that didn't speak to them, they opted to have no bridesmaids or groomsmen as they wanted to keep things intimate and stress-free for their loved ones. They also only had 50 guests. Doing this made the wedding planning process feel easy, and they had everything ready to go in only six months.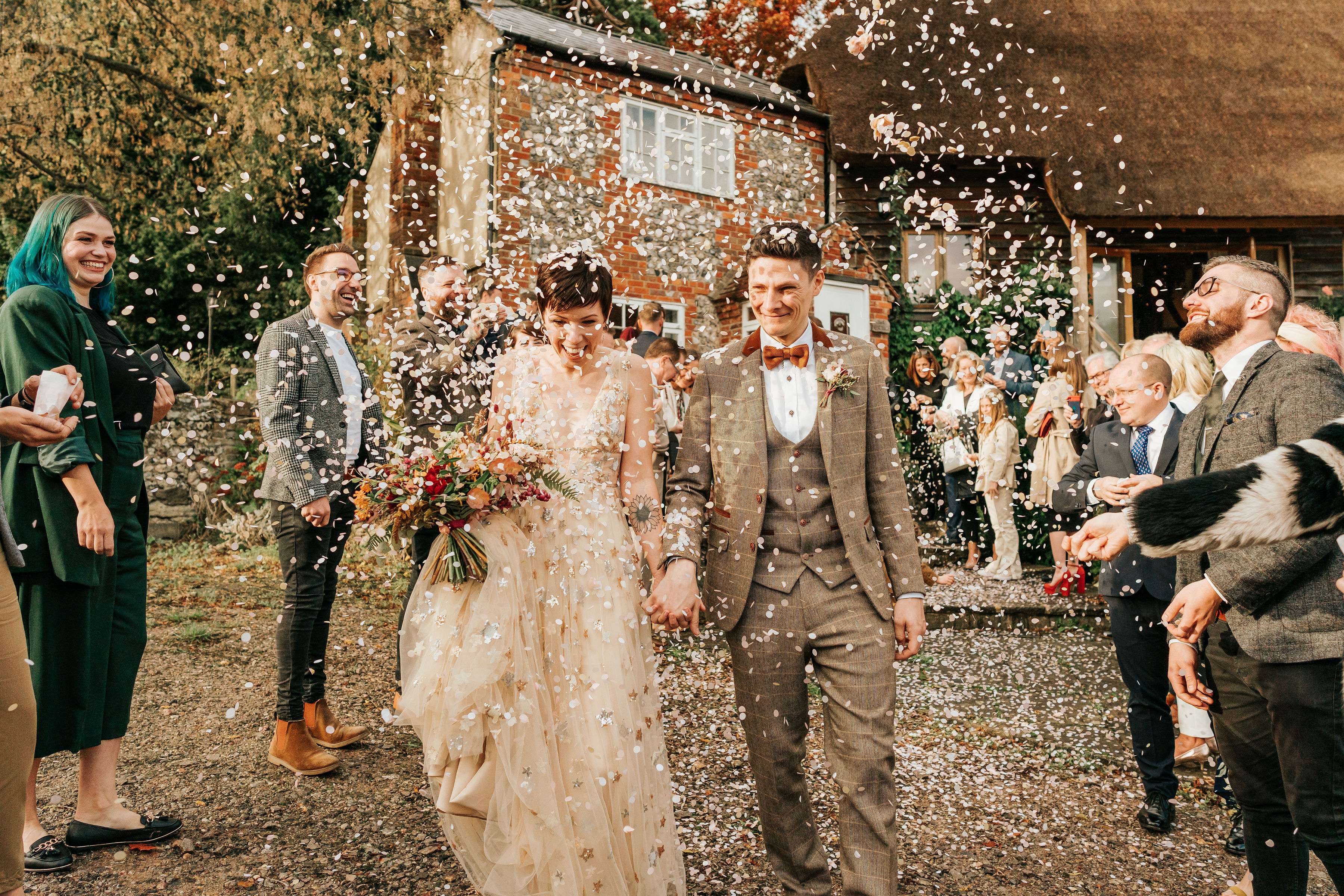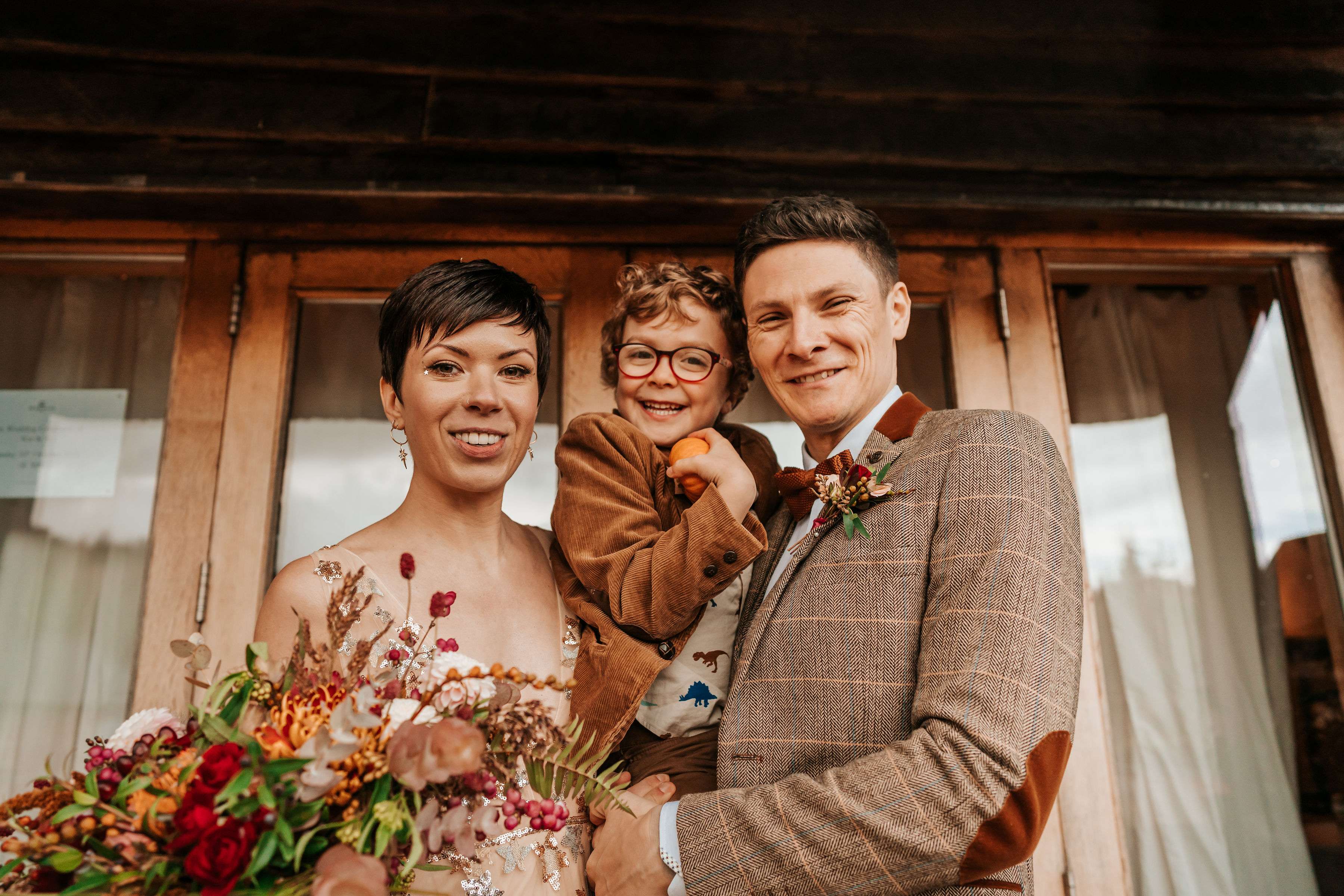 They also decided to have We all vegan food and drink – they didn't tell anyone beforehand, and everyone was so surprised after eating to hear that all the food was plant-based!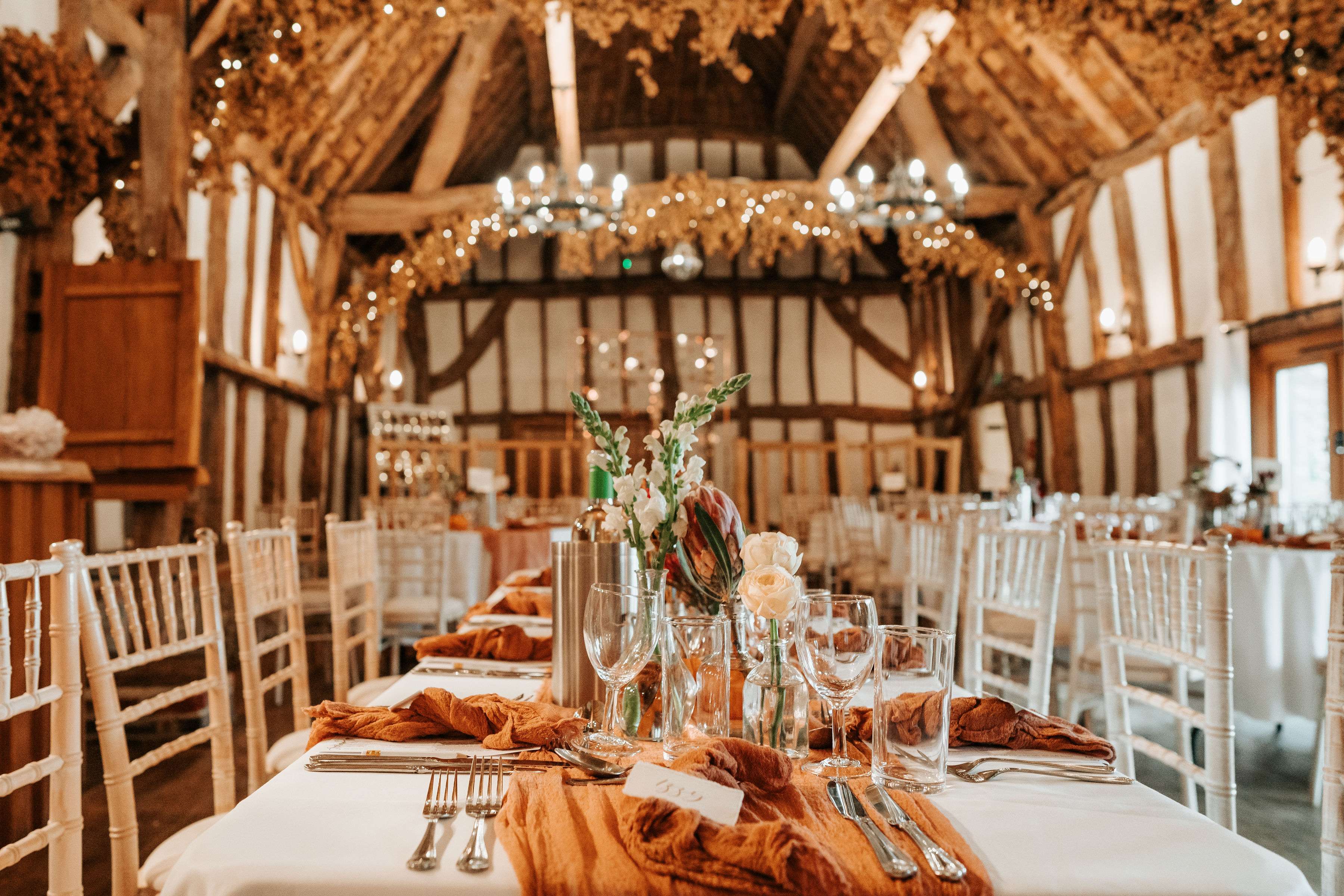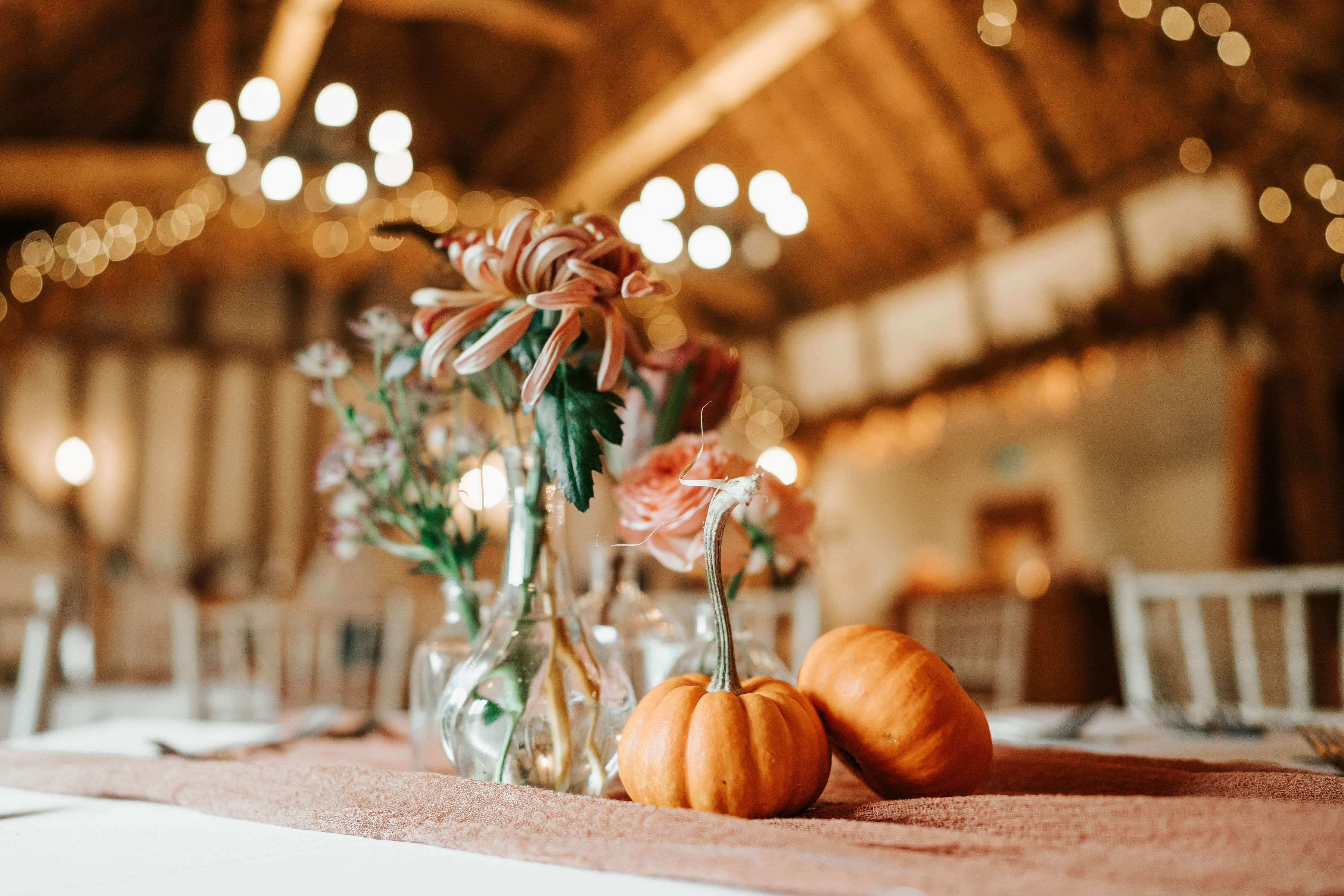 "We had such a gorgeous reception", Kat continued, "dinner in the barn followed by drinks before the party started. We'd hired a magician to entertain guests while the barn was being turned around – we were fortunate enough that the barn had a gorgeous country pub attached for our exclusive use, and everyone cosied up in there before the evening entertainment and the magician went round working his 'magic'!
We had an amazing band play and they did an incredible version of A Kiss to Build a Dream On for our first dance, with our friend playing trumpet to accompany."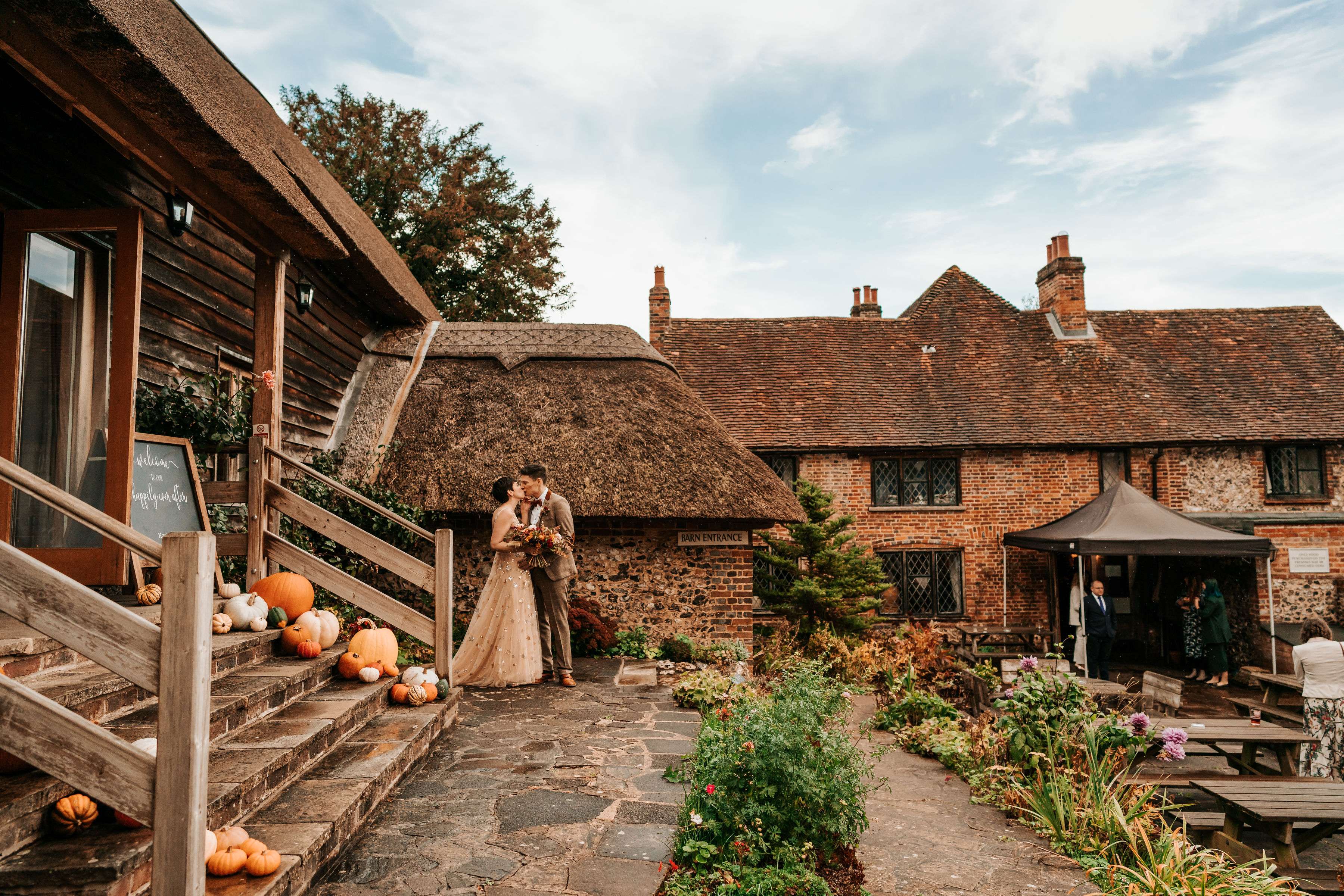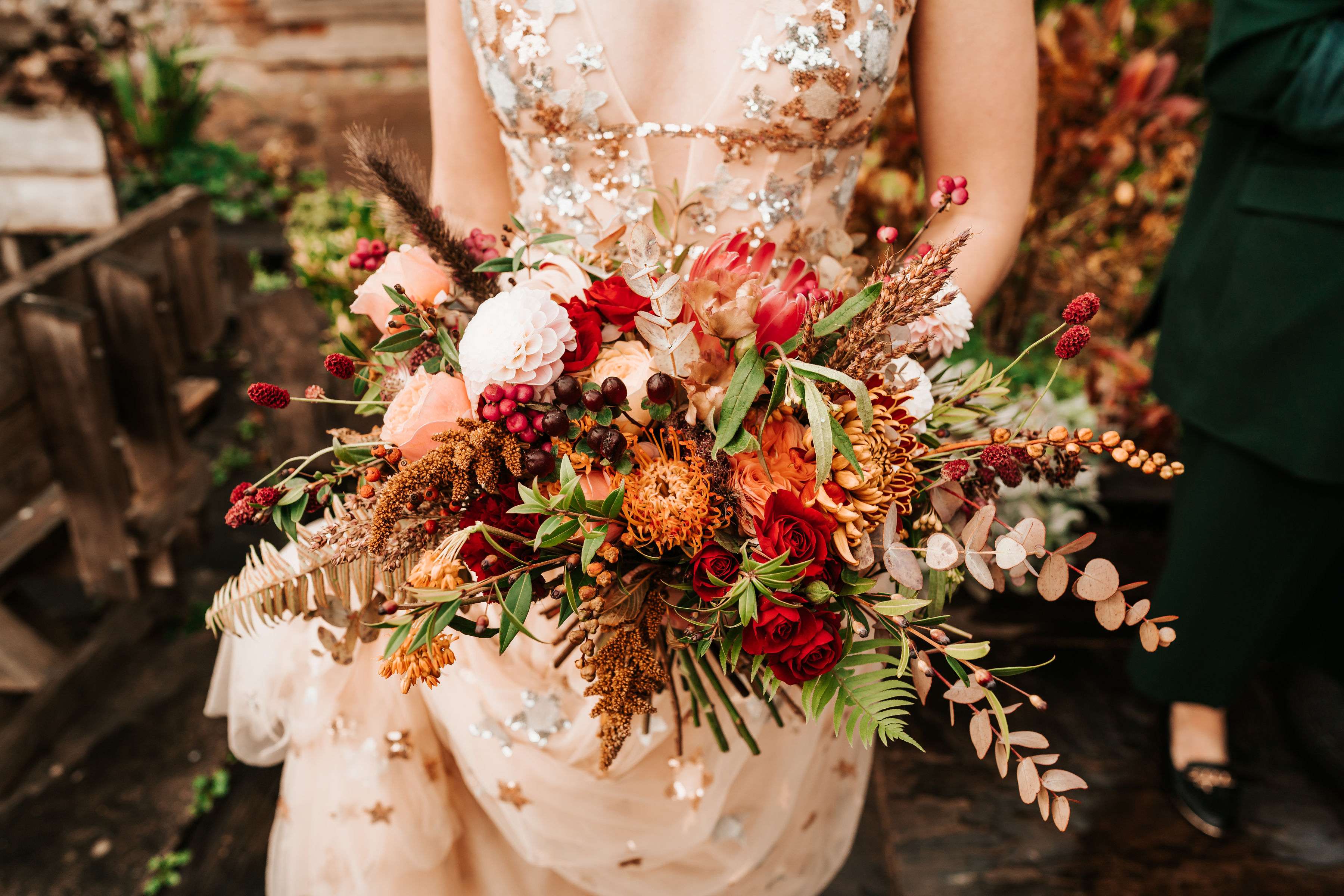 "The best part of the day was doing it together!" the bride concluded. "It was so lovely to plan it all as a team and to see everything coming together. It was particularly gorgeous to practice our first dance together – we'd often stop what we were doing, put our song on, and practice dancing round the kitchen. And the wedding itself was just the most beautiful day."