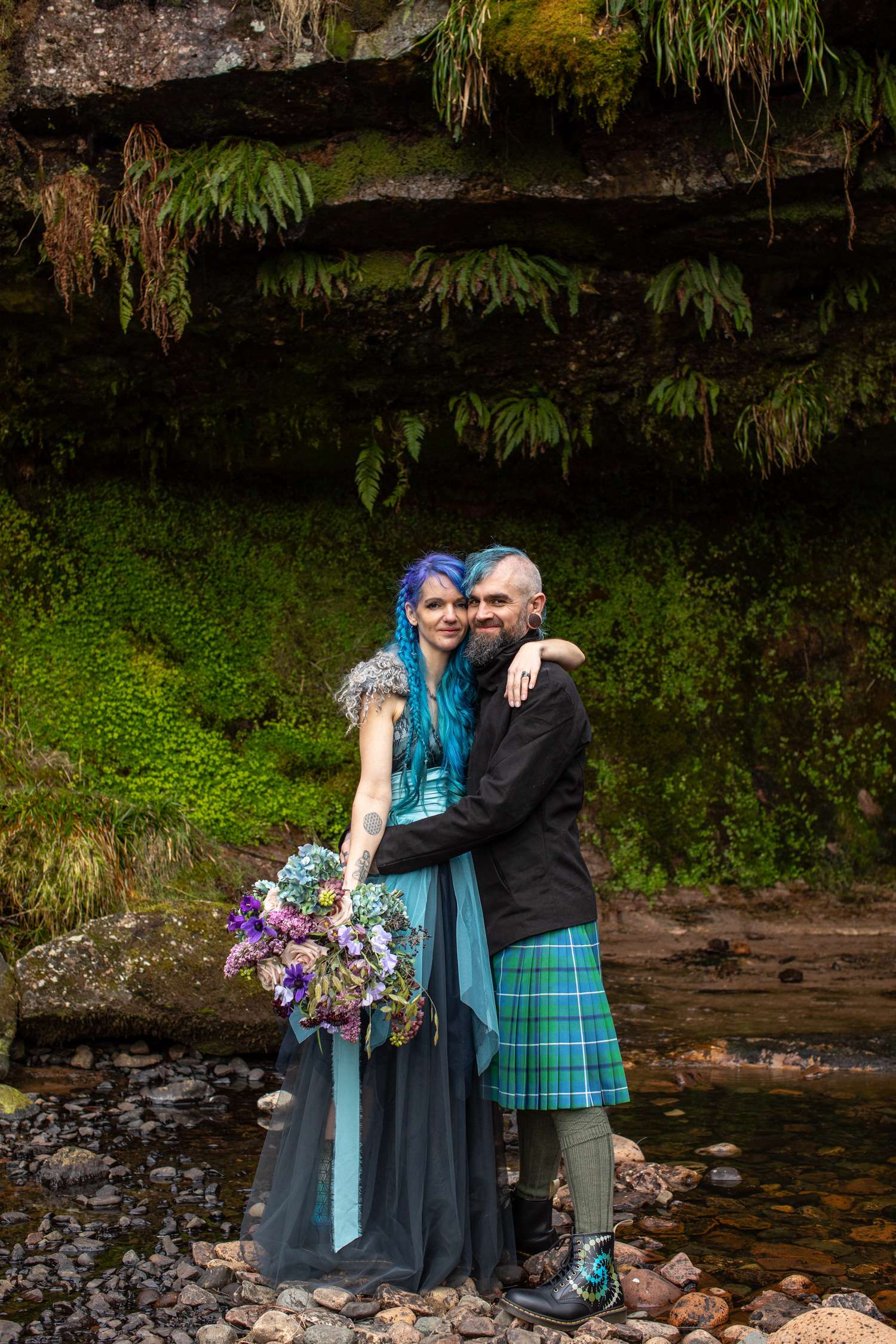 Using the Flower of Life and a fractal as the starting point for, Louise and James planned a spring wedding at Law Castle, West Kilbride. They wanted to bring the ideas of universal energy and sacred geometry into the celebration wherever they could. The rings were made with meteorite included in the opal and they used crystals on the crowns and the bride's the wedding dress. They also both painted the patterns our boots and Louise's jacket.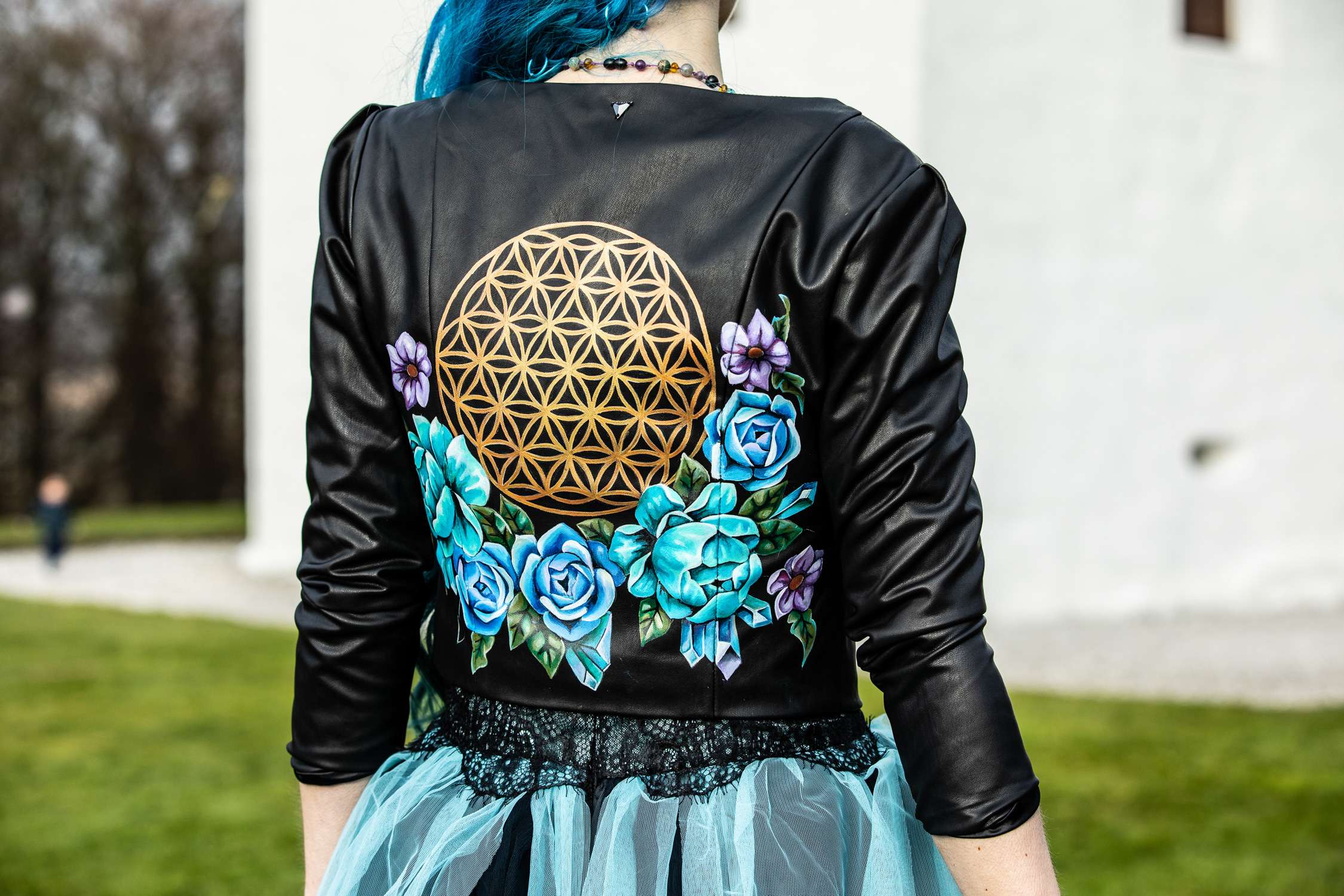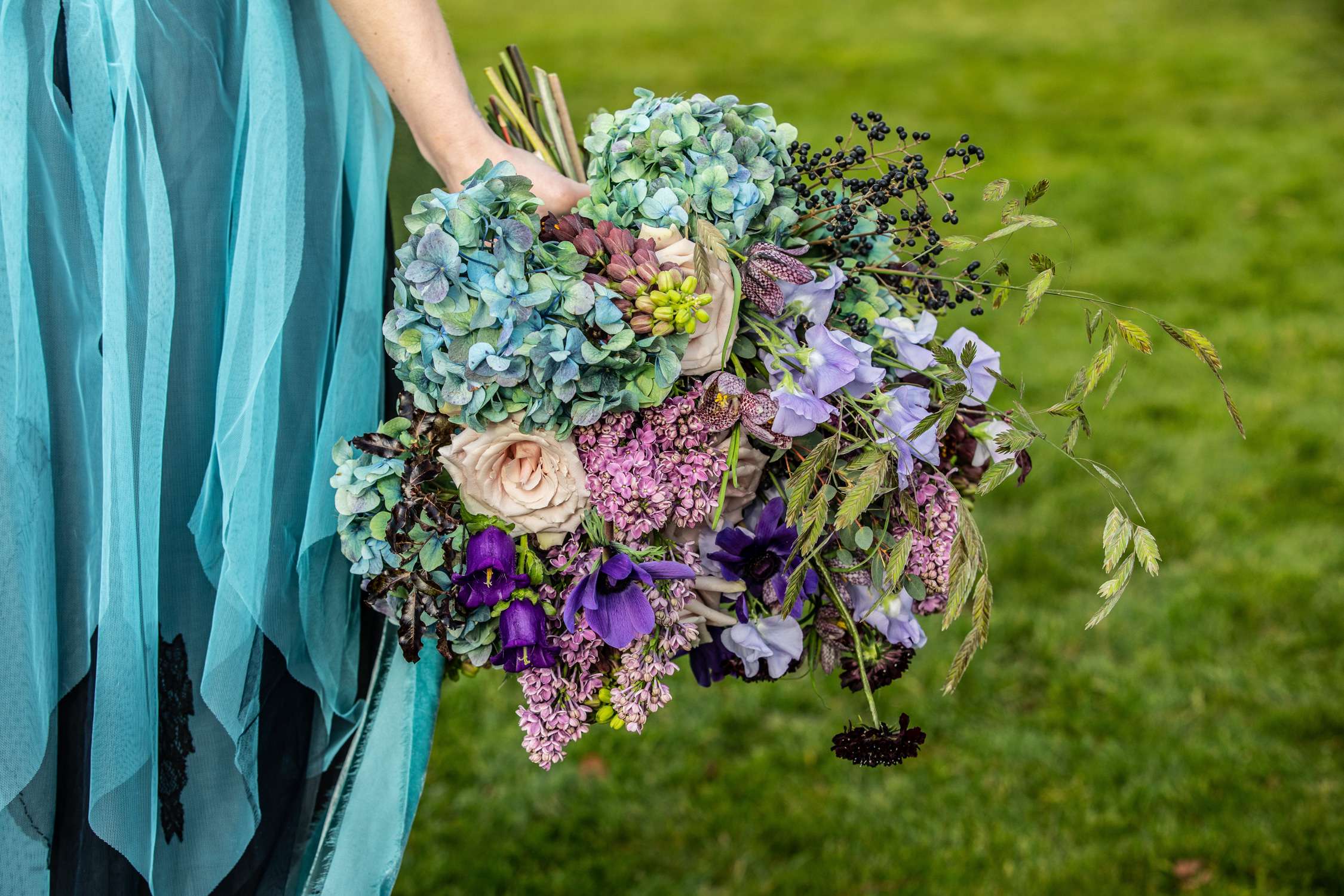 The ceremony was conducted by a minister from the Unitarian Universalist Church, a small church who welcome all faiths and beliefs and are unified by their shared search for spiritual growth. "This meant we could thank the Universe for our meeting in marriage and also include readings from more than one religious text", Louis explained. "We had quotes from books and philosophers and also an ancient Celtic blessing."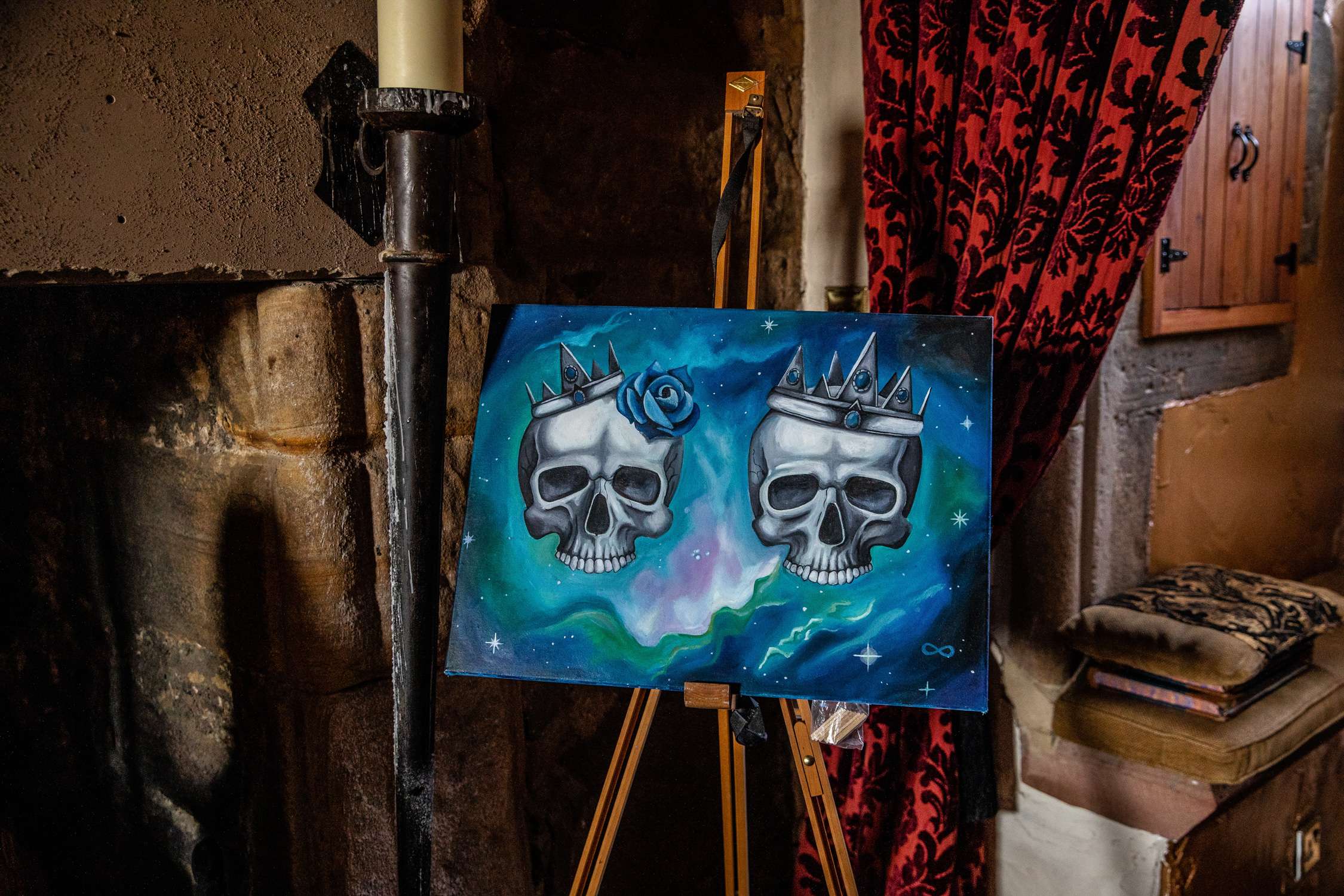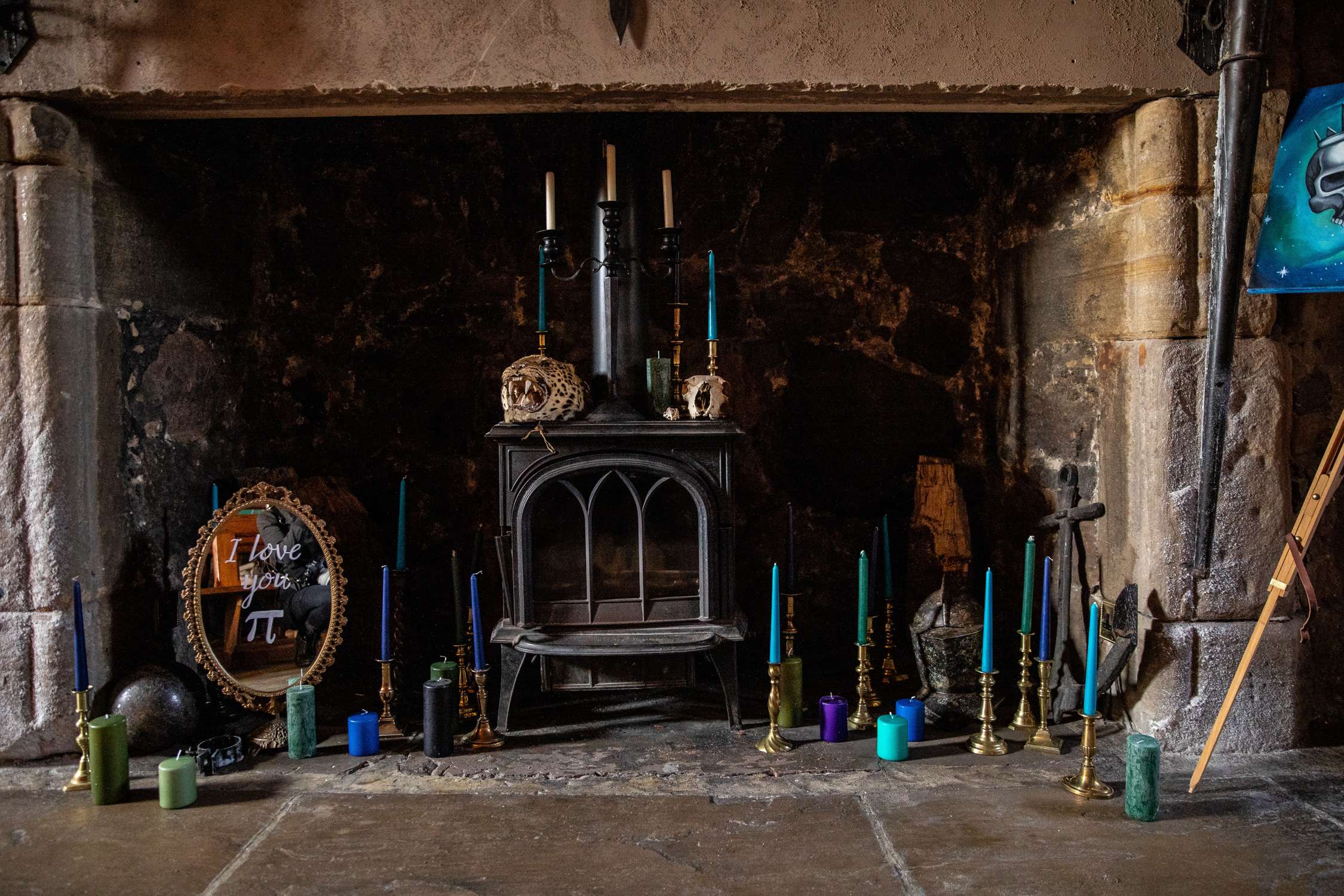 "The music we used was Mike Oldfield. Songs of Distant Earth, which contains a sample of the Apollo 8 Genesis reading (astronauts reading whilst orbiting the moon in1968). We exchanged rings and performed a handfasting to honour our Scottish ancestors. We kept all of our ceremony positive and full of love to respect the power of the spoken word."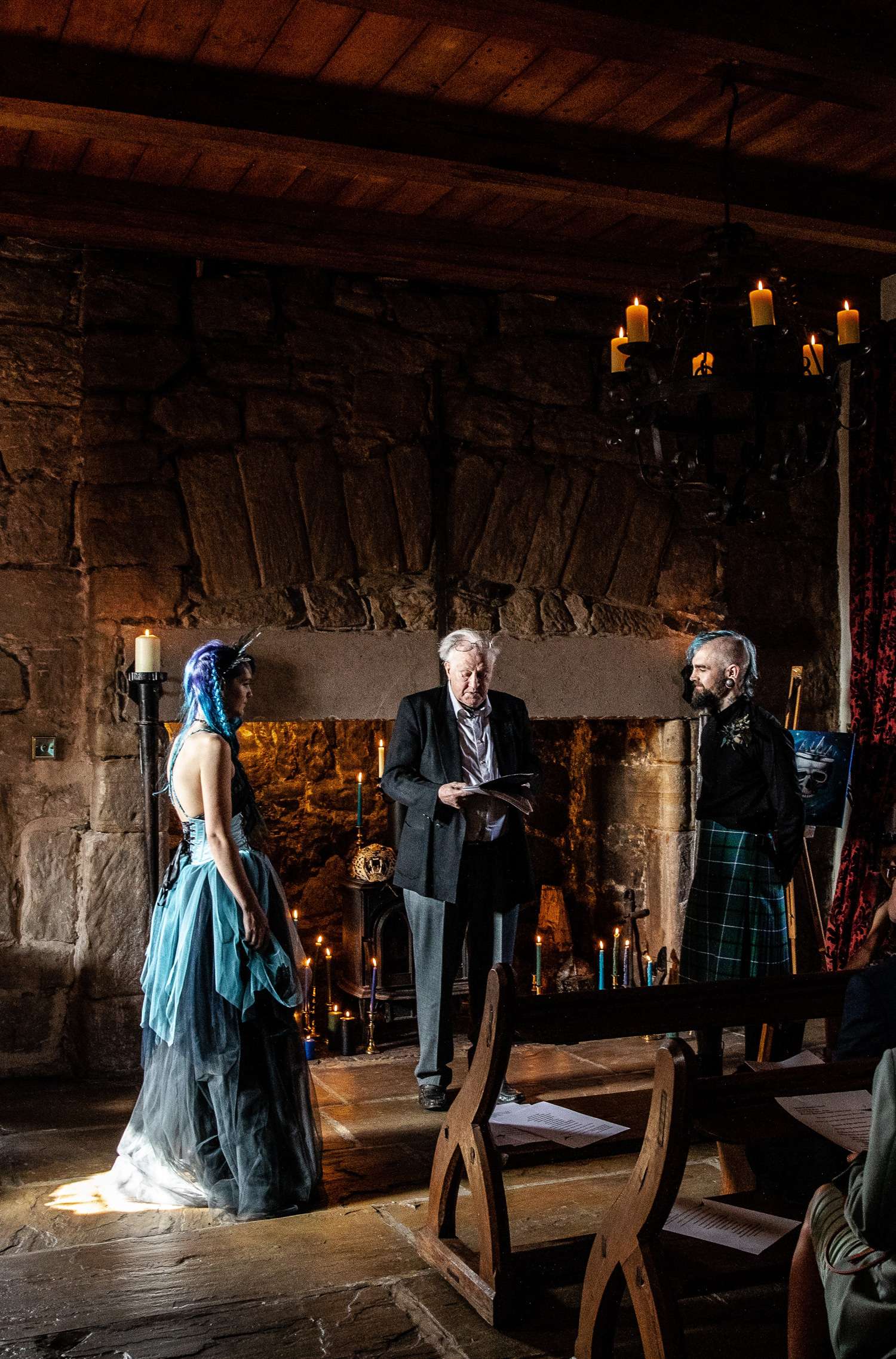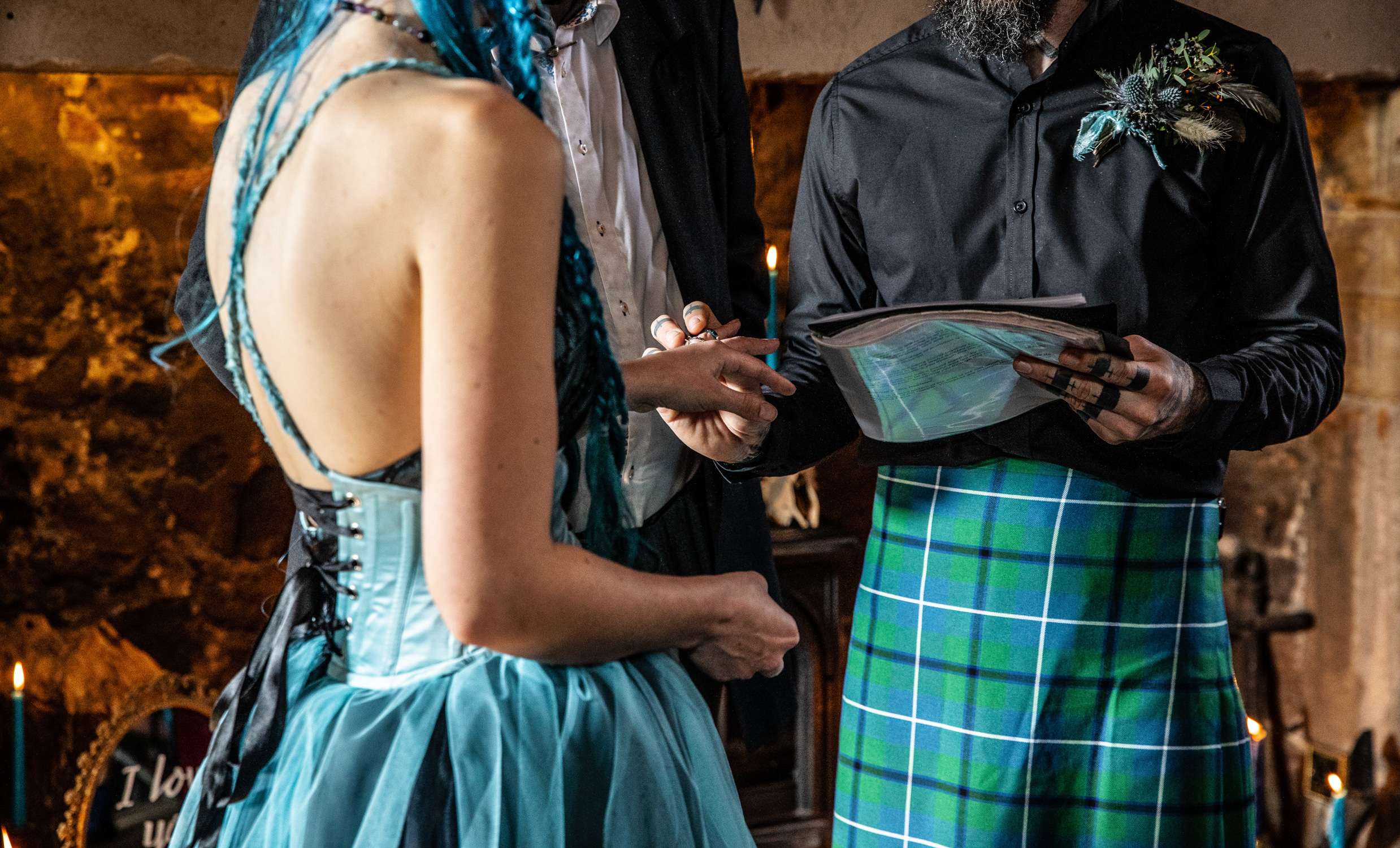 Getting married in a castle meant they didn't need to go overboard with the extra decorations but Louise did spend months hunting down brass candlesticks. She also hand painted the jackets and shoes. made her own crown and did the invitations and signage.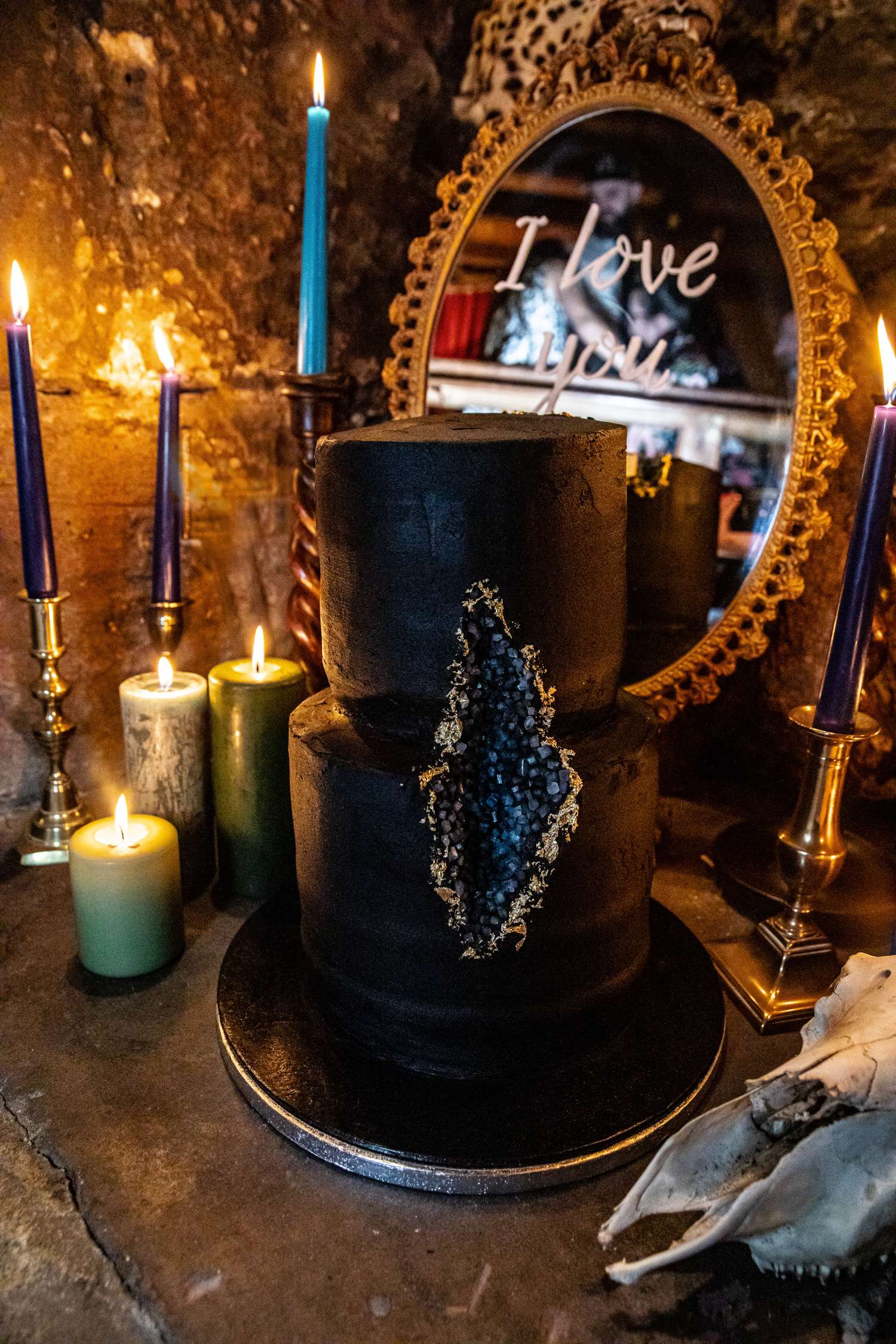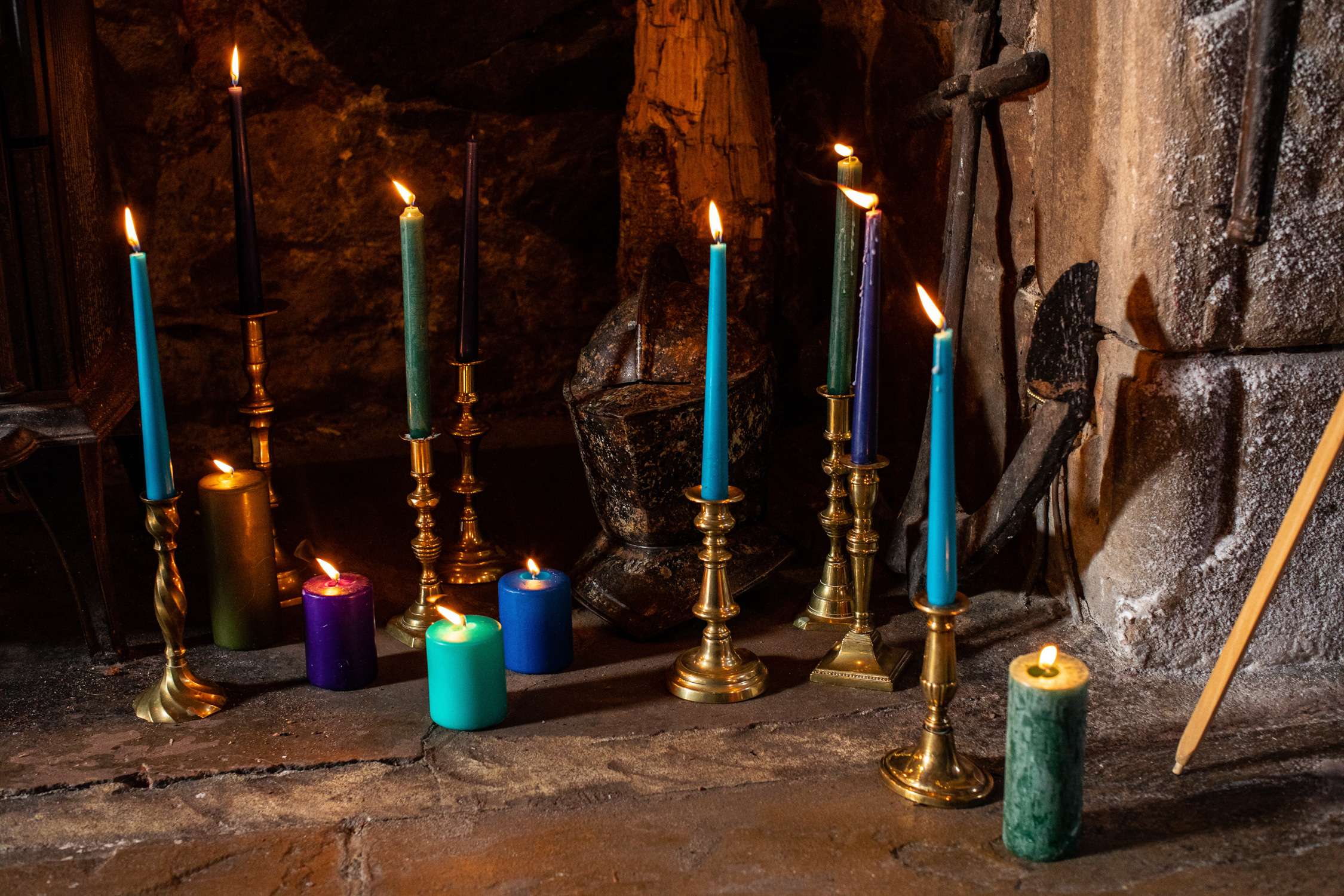 "We loved everything about our day", she continued, "it was exactly how we wanted it. We really enjoyed nipping off with Lorna for the pictures as it gave us a little time to ourselves on the day. The fire performance was a surprise for everyone, Nicolas' set was spectacular."