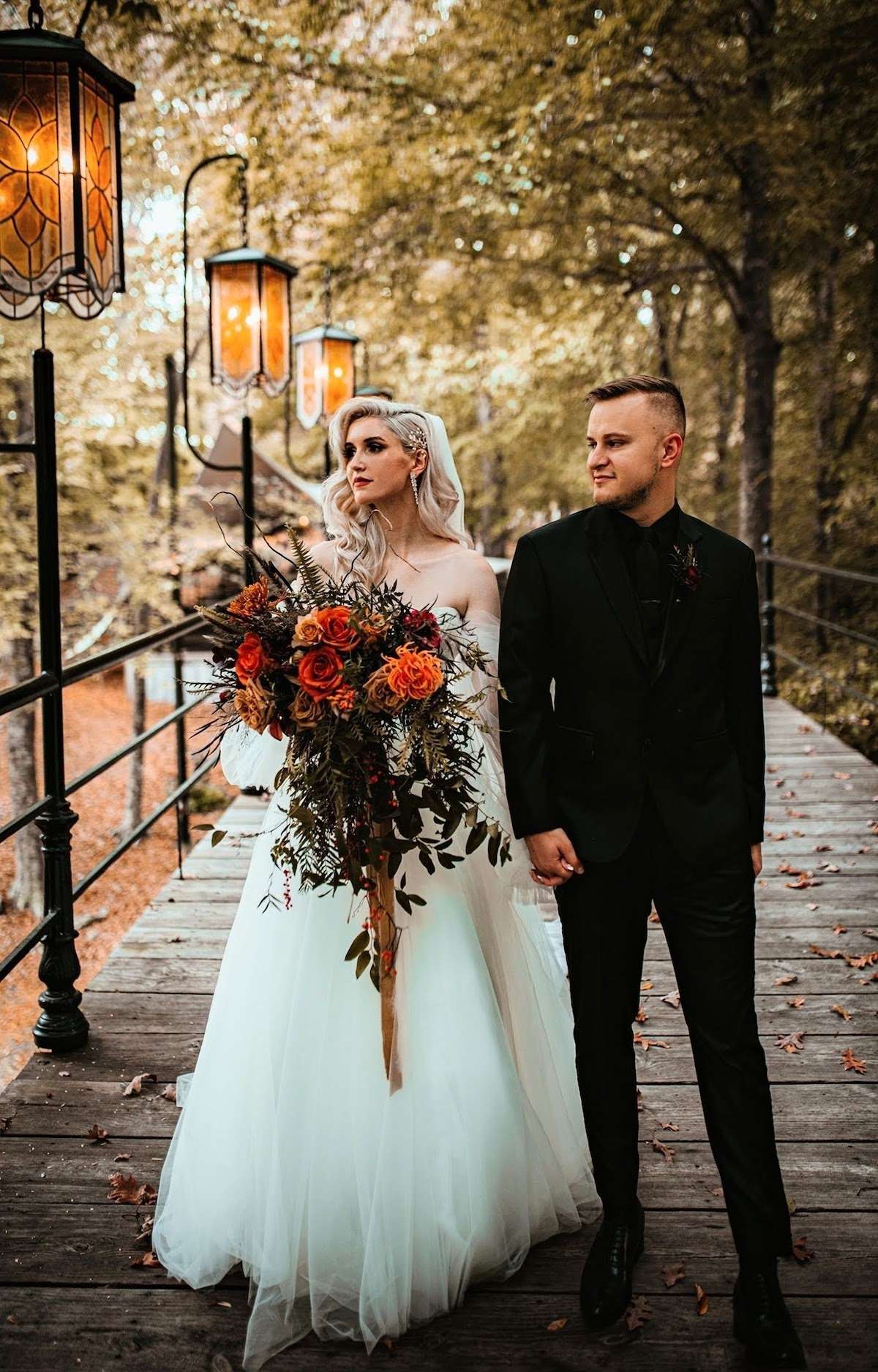 As a child, Natalie adored the whimsical and dark artwork of Brian Froud that inspired the 1986 cult classic film, Labyrinth. Evolving that interest into a passion for costuming, Natalie, along with partner Gregory chose a similar dramatic inspiration for their wedding day.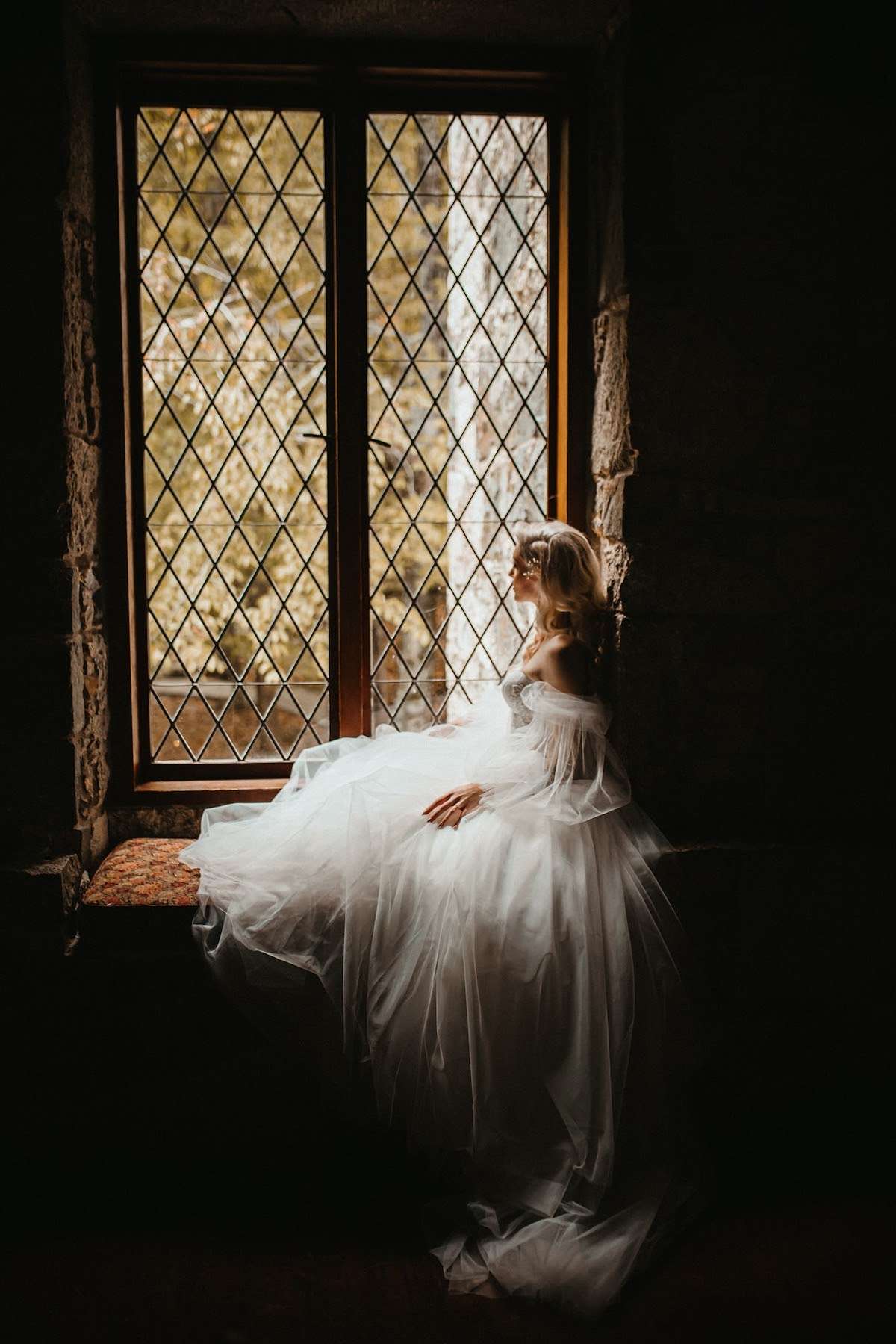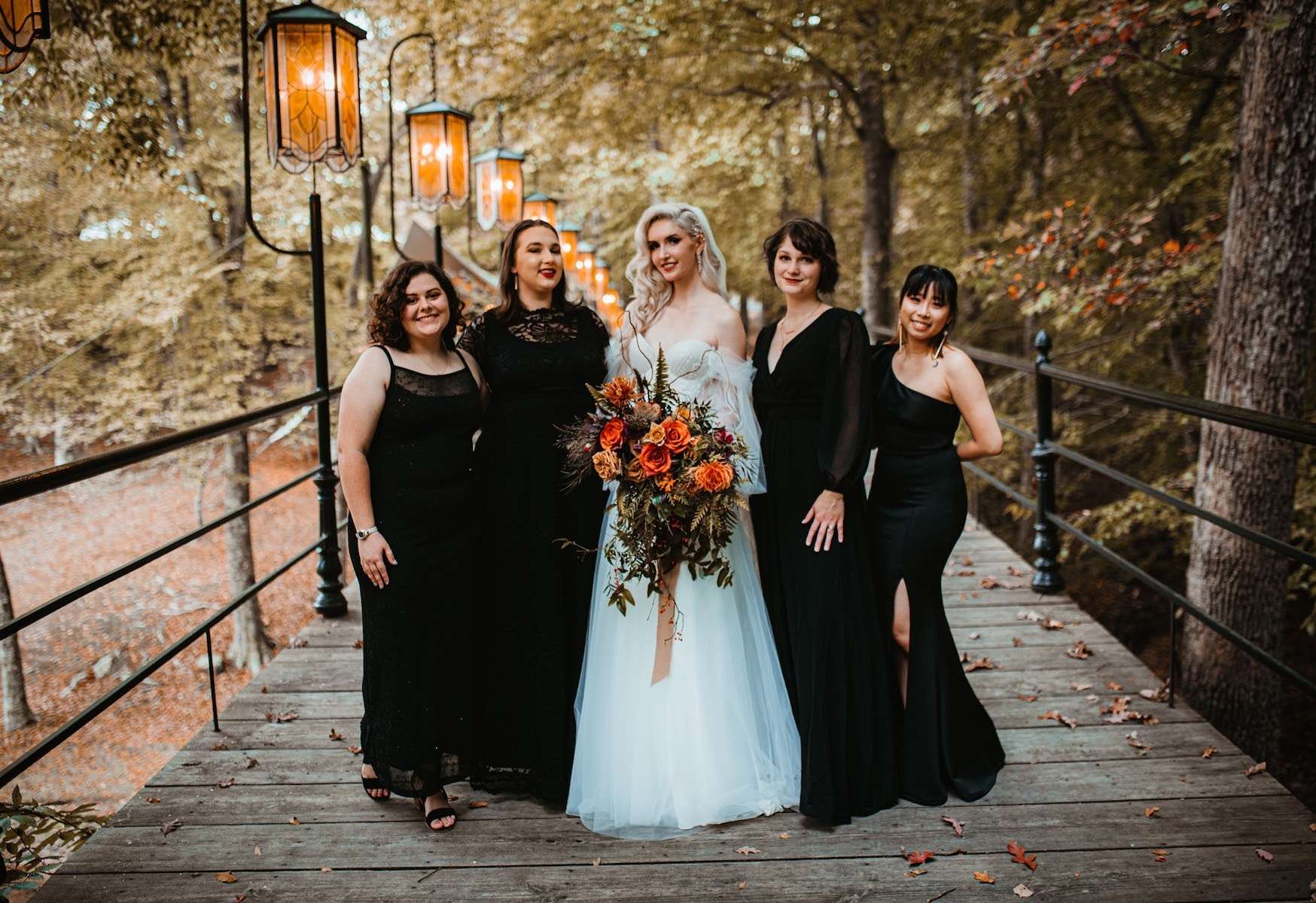 Natalie explained, "All of our guests wore black, we had an extravaganza of florals hanging from the ceiling, and we even had bones and real mushrooms on our table scape as well as edible flowers in all the food for added whimsical appearance. Brian and Wendy Froud also acknowledged our wedding and wished us well!"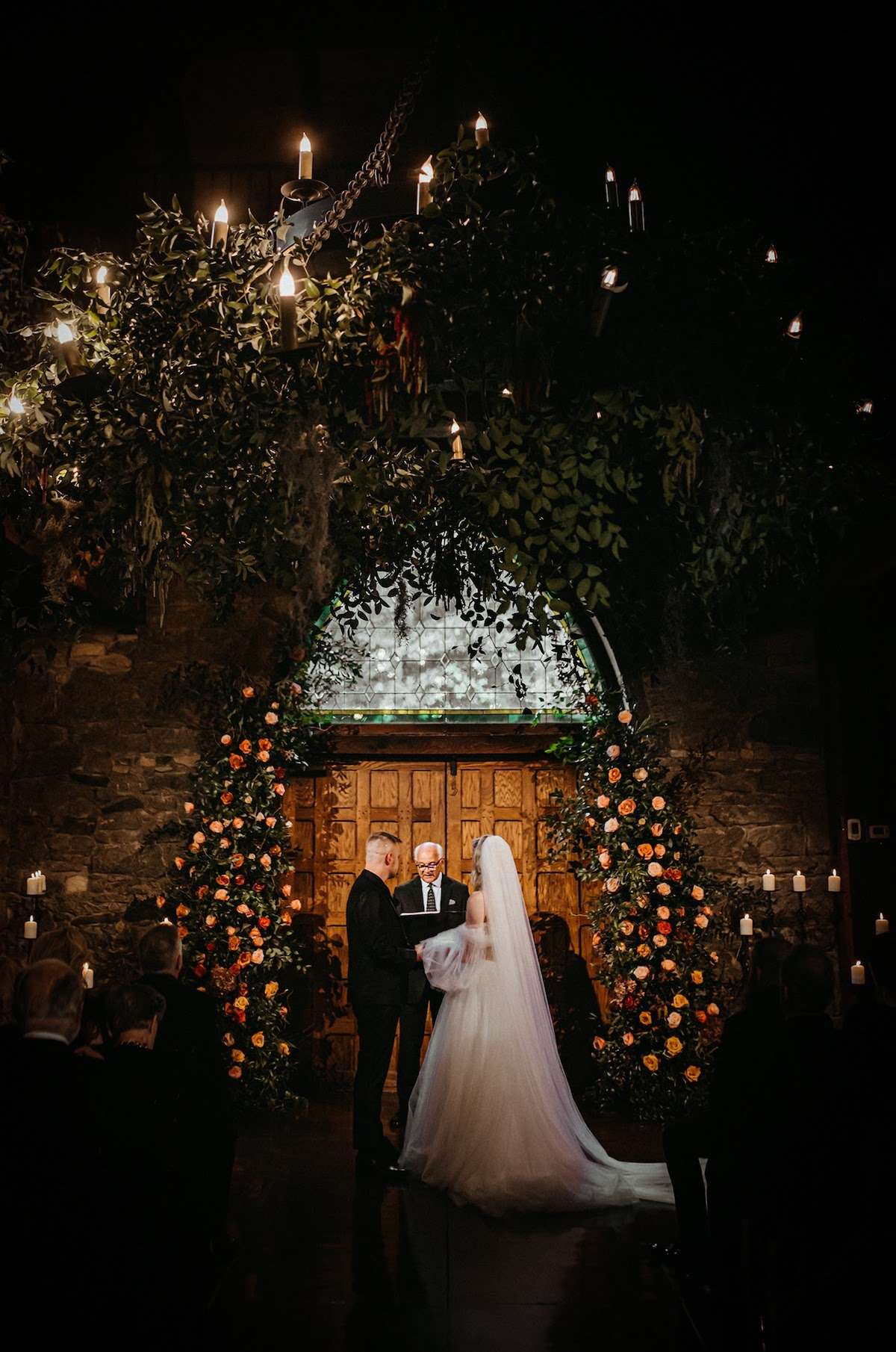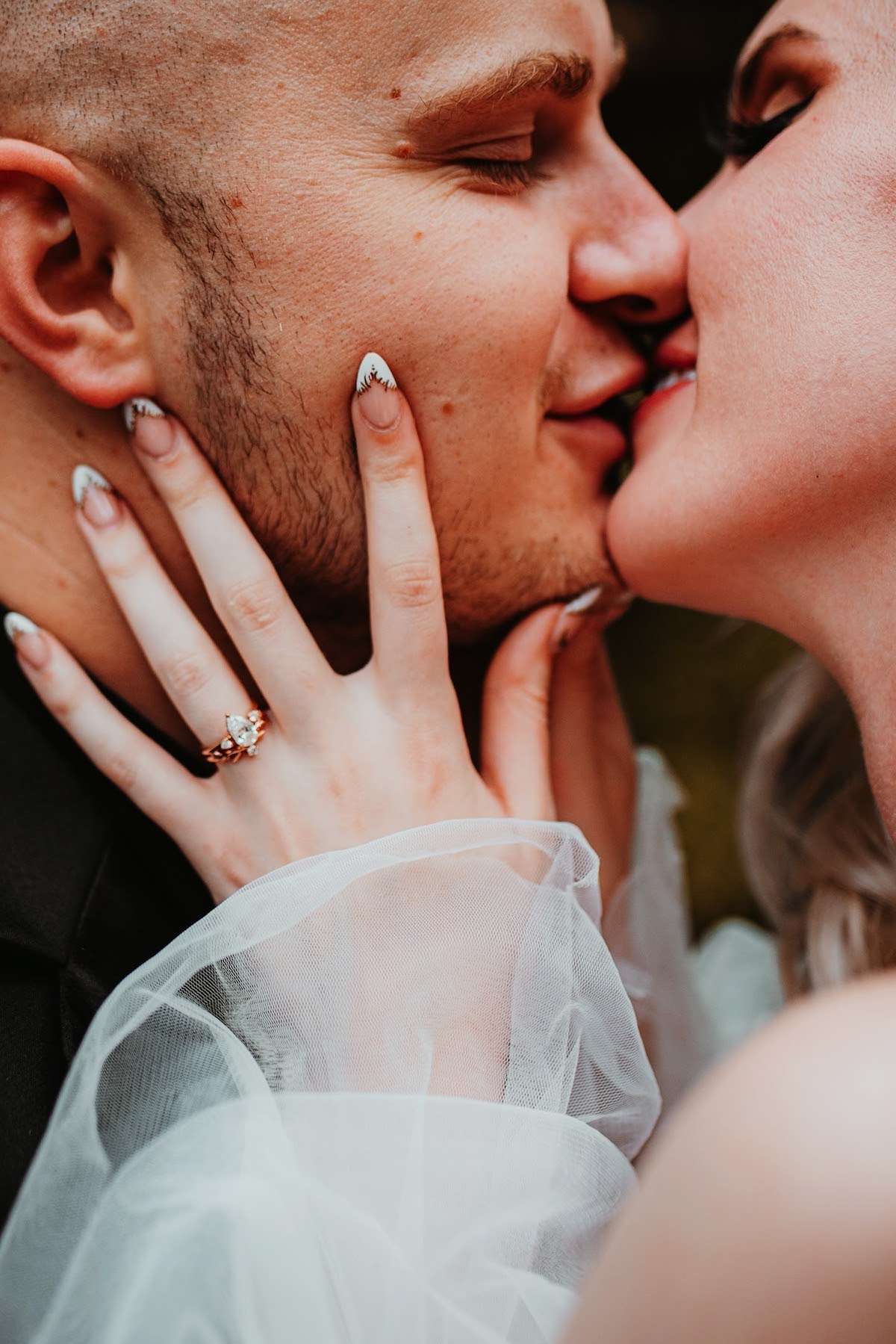 The couple wanted to weave as much of their own personalities through their day as possible, including through the ceremony music. Natalie told us, "The music for our pre-ceremony included string quartet covers of our favourite music from movies, video games, TV shows, etc. Greg's procession was the first thirty seconds of the Halo theme while mine was the string quartet version of As the World Falls Down from Labyrinth. We wanted to keep the elegance of the classical music while celebrating our common interests."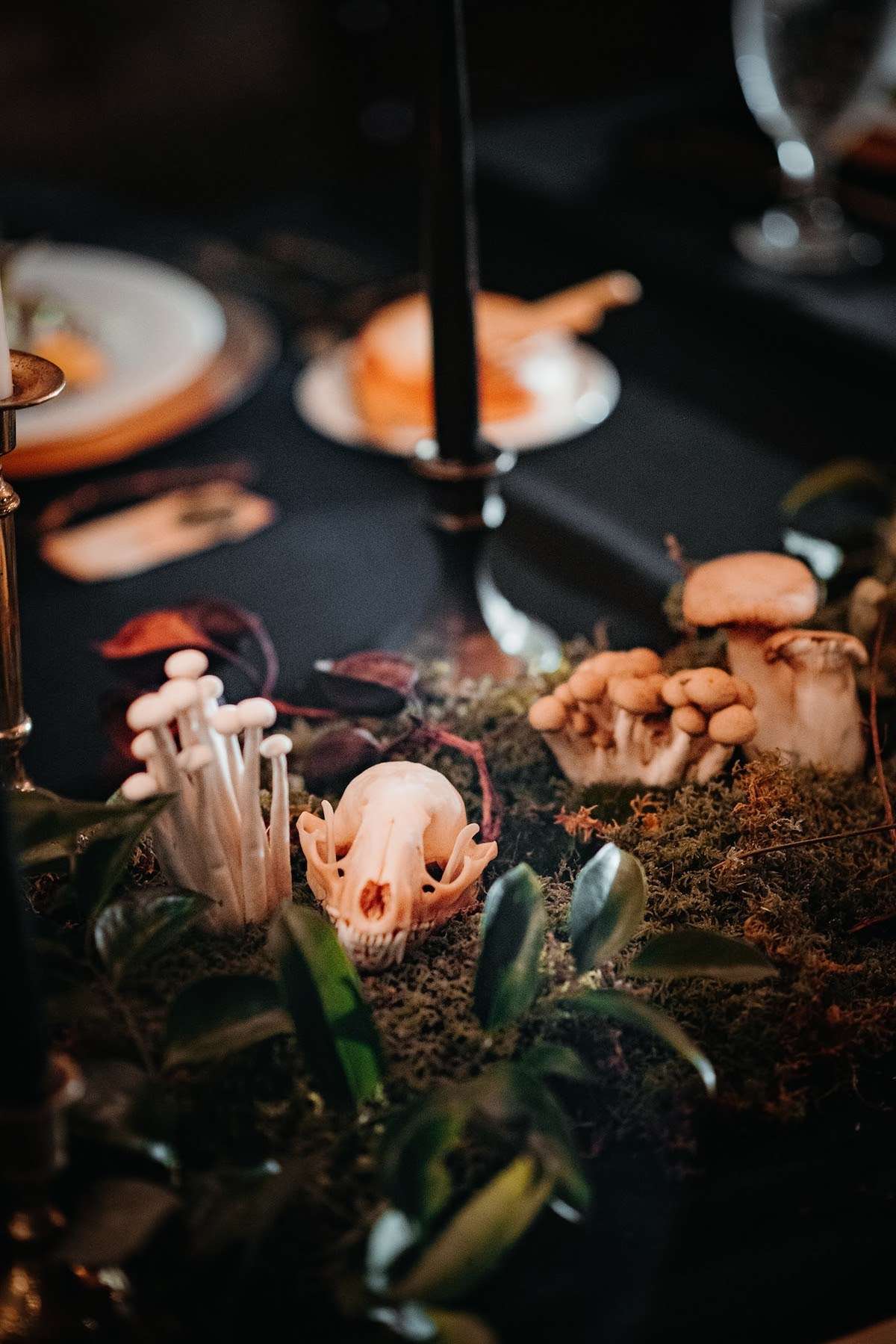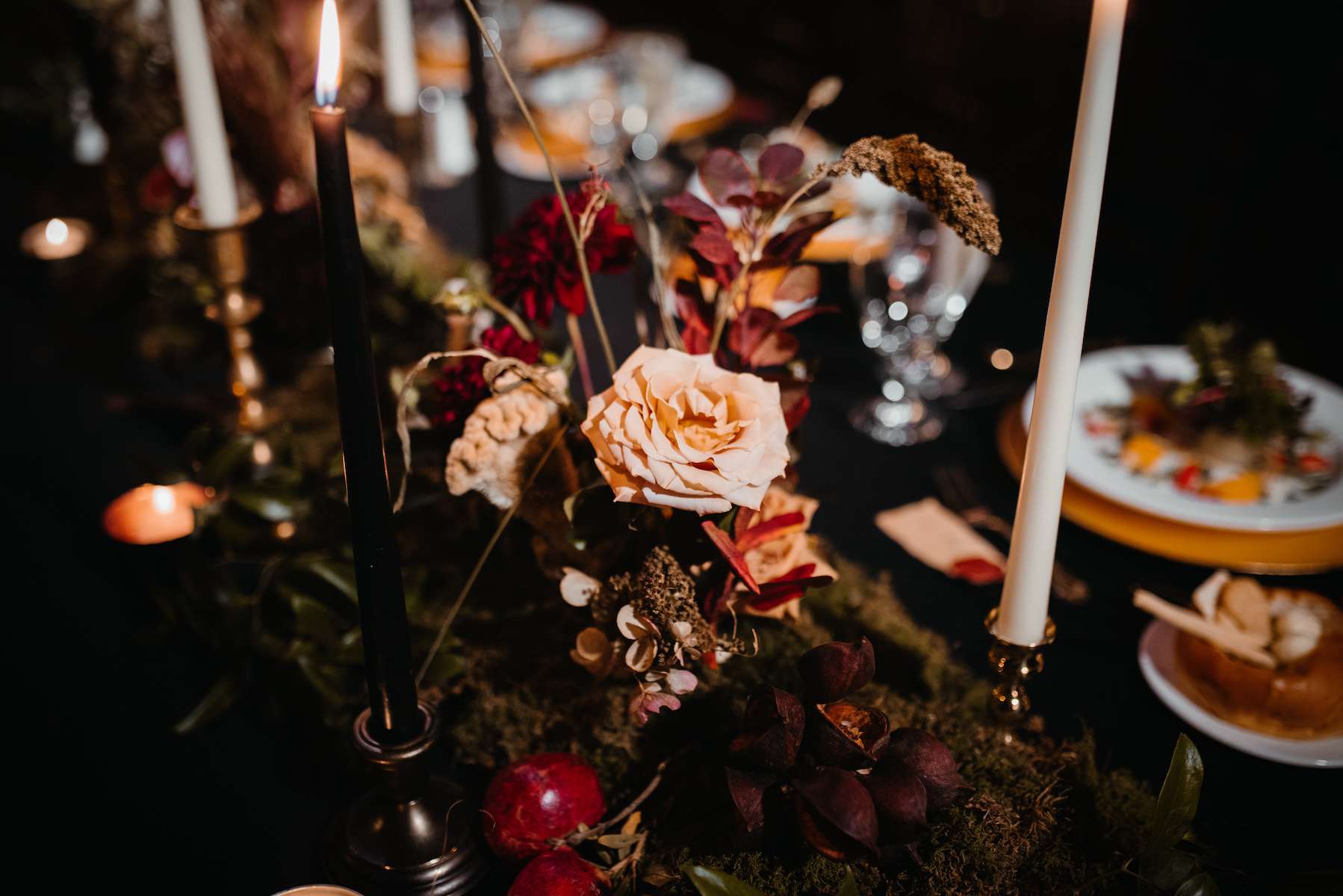 There was drama woven throughout the day, with a balcony entrance from Natalie and a Cinderella moment putting on her shoes. The couple even had an added surprise for their guests. Natalie explained, "During our cocktail hour, we had owls from the Carolina Raptor Center to entertain the guests. We kept this a secret from everyone until the wedding! Our favourite part of the wedding planning process was to see it all come together in the end and be able to show others what we worked so hard to achieve."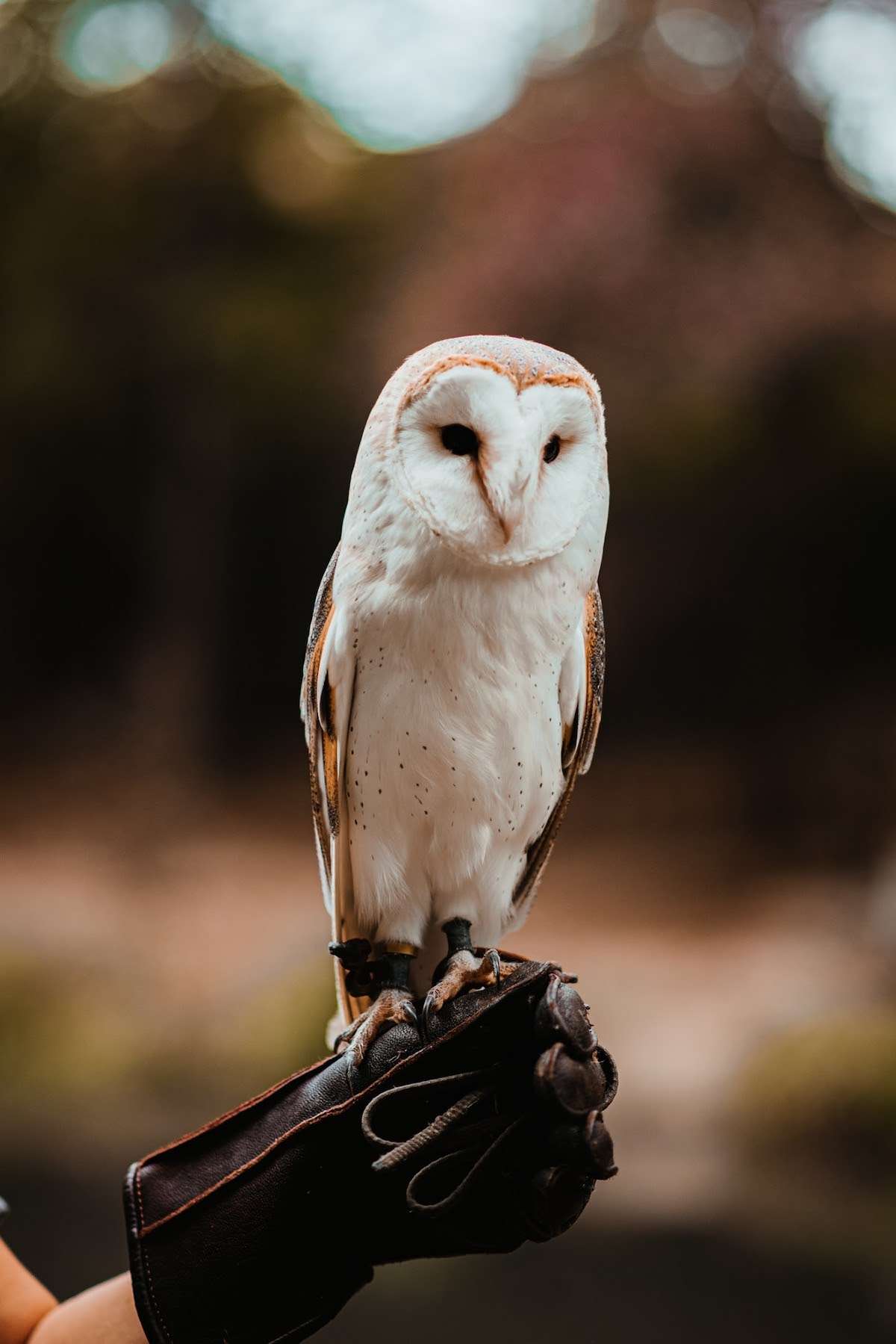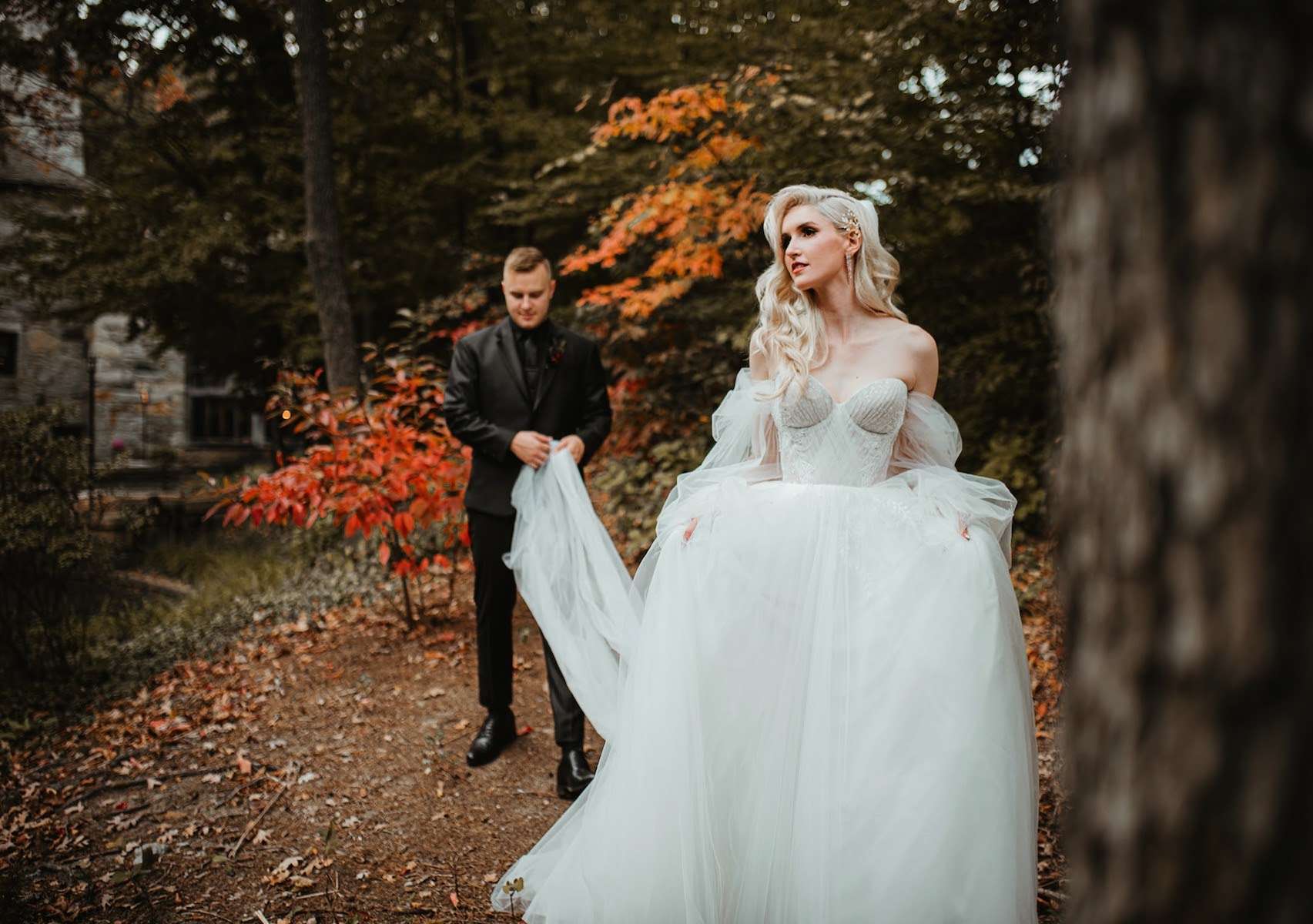 With such a creative flair, Natalie designed something a little special for their wedding day, to bring their two families together. She told us, "After we got engaged, I created a custom family crest combining elements from both families. The birds, taken from the Beck family crest symbolise 'a permanent settlement and a quiet life'. These are also a subtle nod to our pet parakeets. The crescent moons, taken from the Seidel family crest symbolises 'hope and one who has been honoured by ​the sovereign'." The couple used this crest as a wax stamp on the invitations, placecards, and embossed onto the envelopes.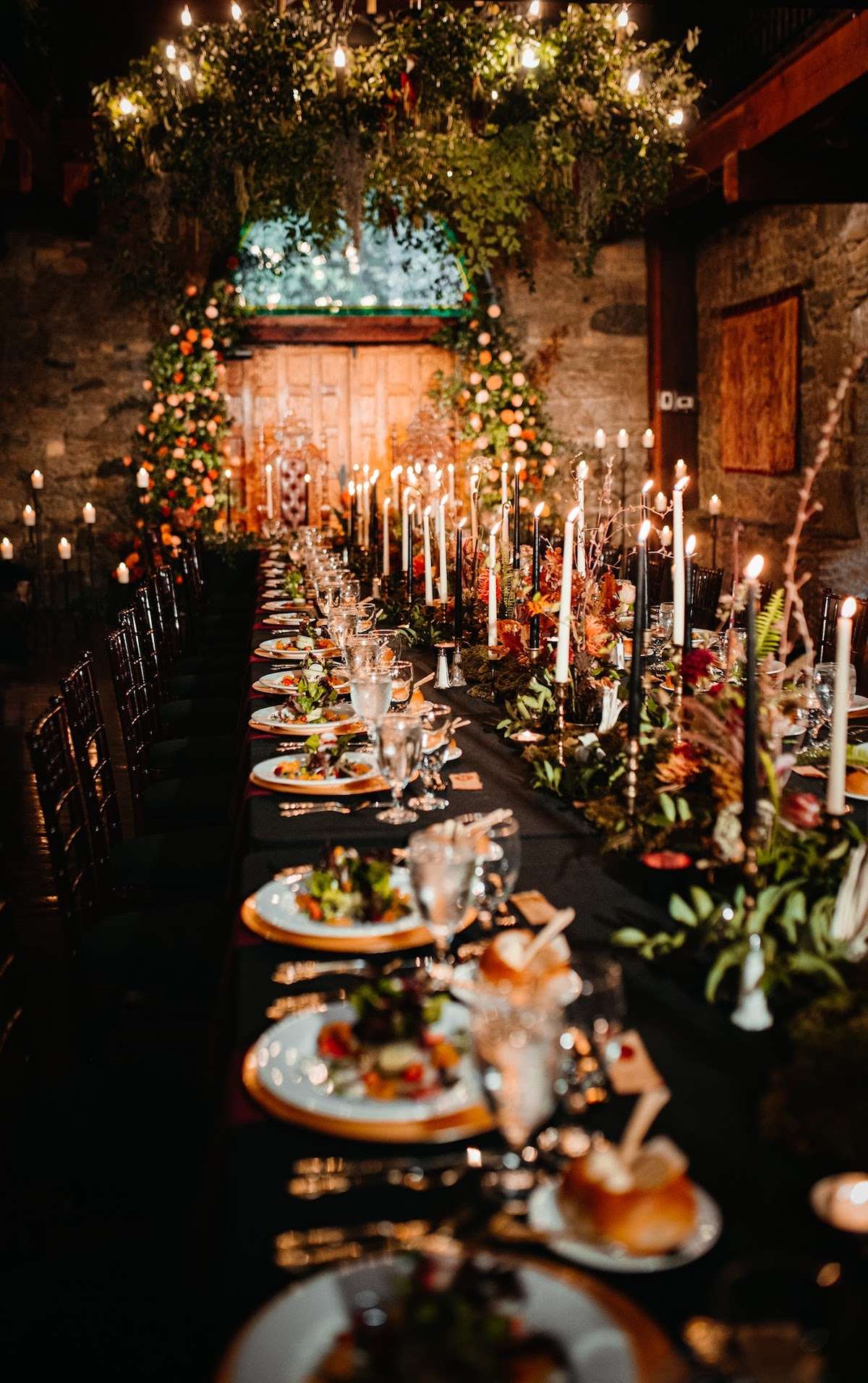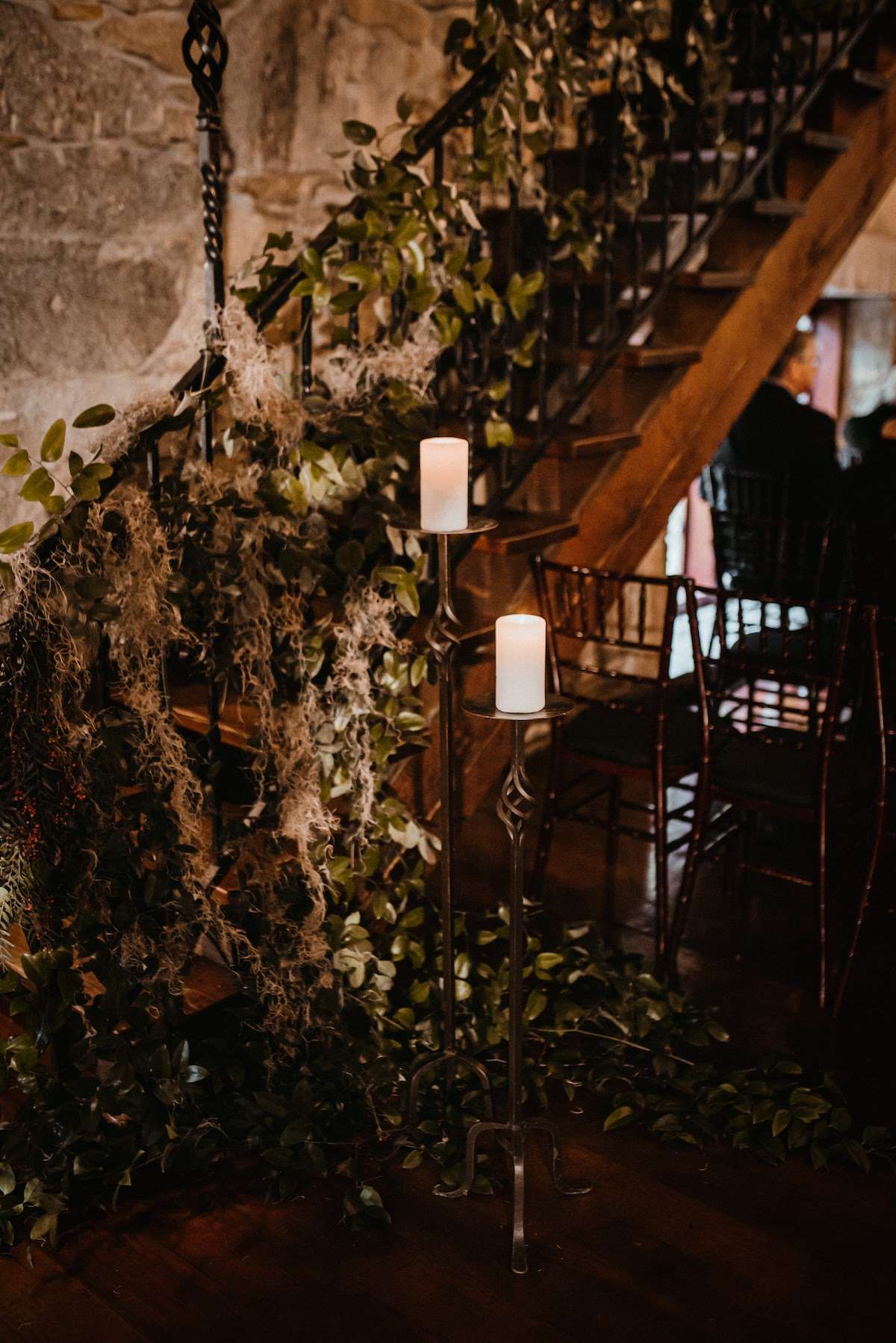 A strong and creative vision needed the right vendors to provide the elements to fulfil all Natalie and Greg's criteria. In fact, their top piece of advice would be, "To find vendors who are just as excited to bring your vision to life as you are."