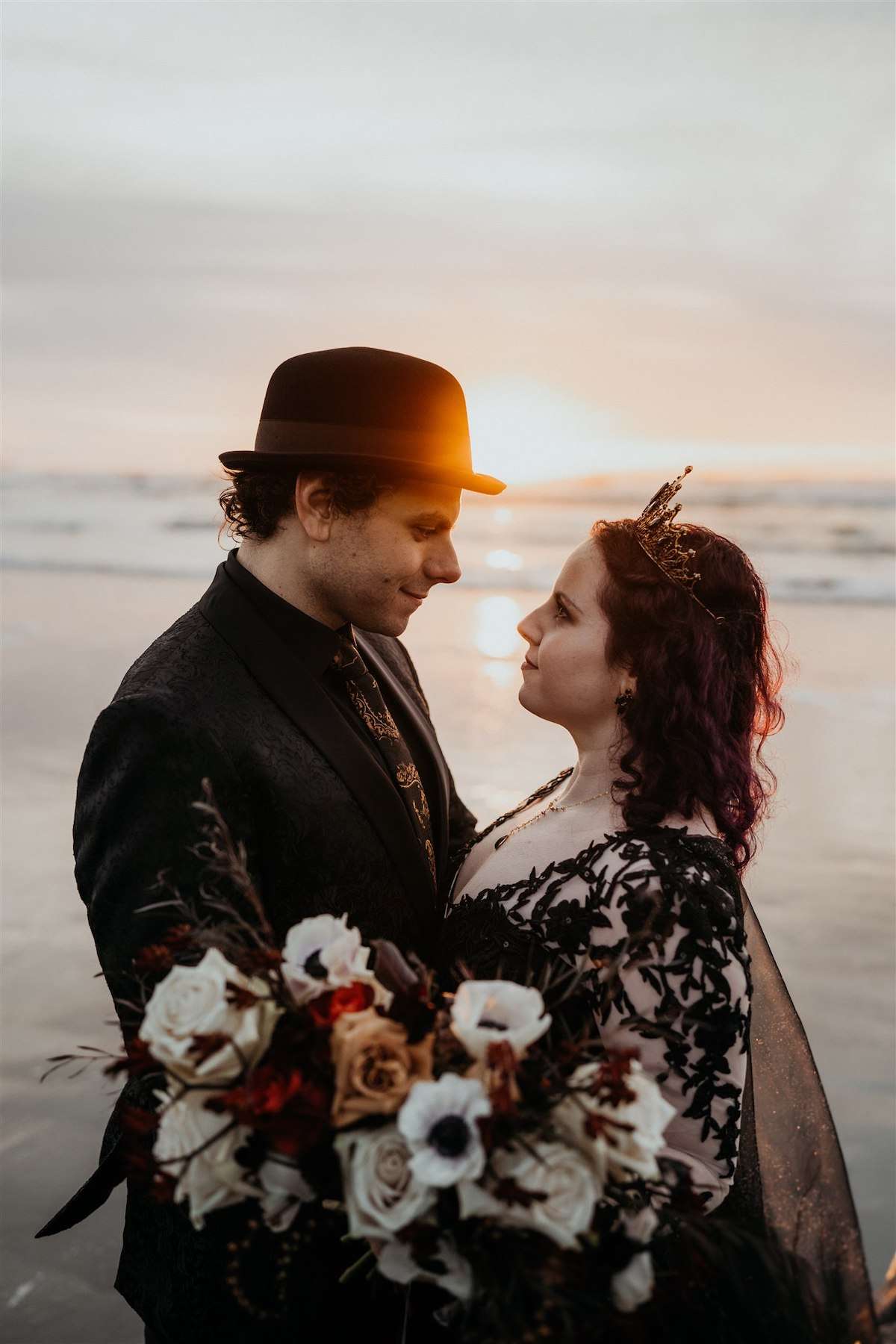 Eloping in a national park with just five of their close friends and family, Tabatha and Richie planned everything themselves, exactly the way they wanted it.
"We didn't follow the expected traditions of a wedding itinerary," Tabatha told us. "We booked a lake house in the national forest for four nights and cooked meals, played Switch games and board games, and just spent quality time together. The memories from that weekend are some of the most special that I have. I am so glad it became such a low stress, intimate event for us."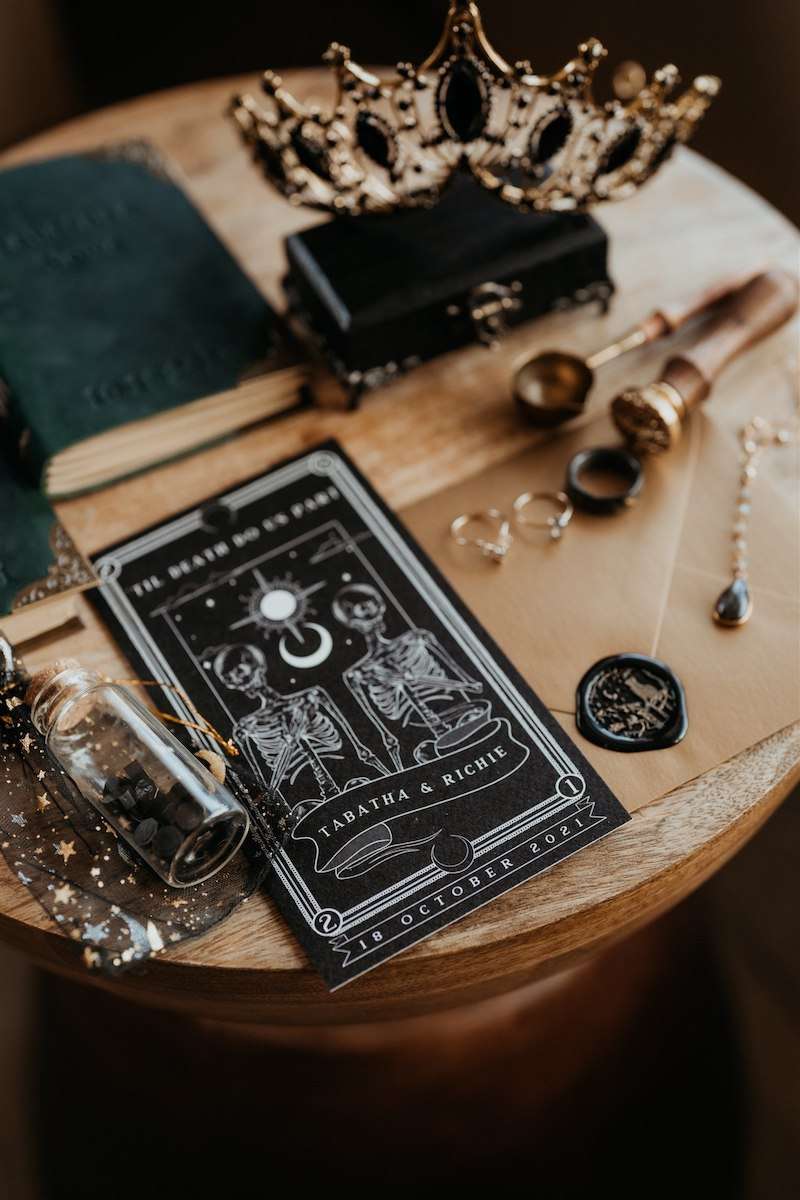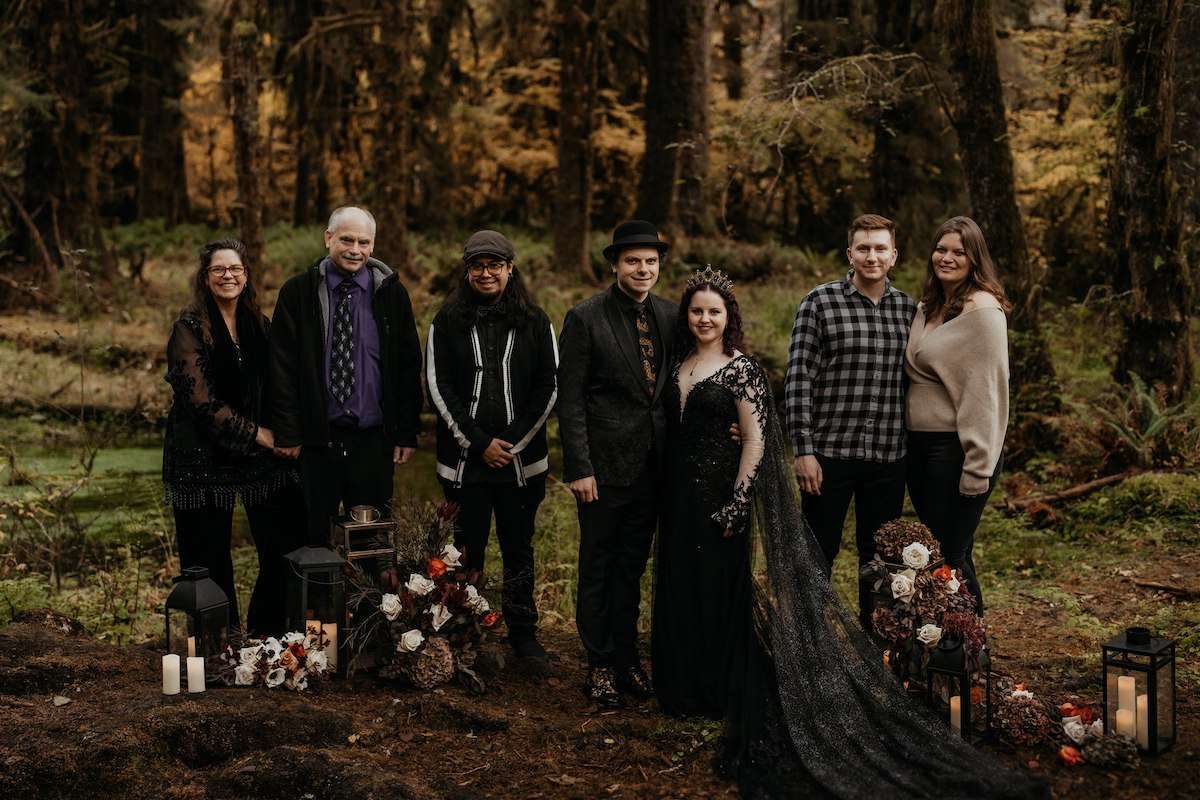 Tabatha knew she wanted a black dress, but had a little trouble realising her dream. She explained, "I had several moments where I thought I had to give up on that vision because the options seemed either inaccessible for my budget, or too gimmicky. All the bridal shops in my area that had black options were the same dresses from the same couple of designers. And they were very trendy silhouettes. I wanted something that felt personal, and timeless, and unique."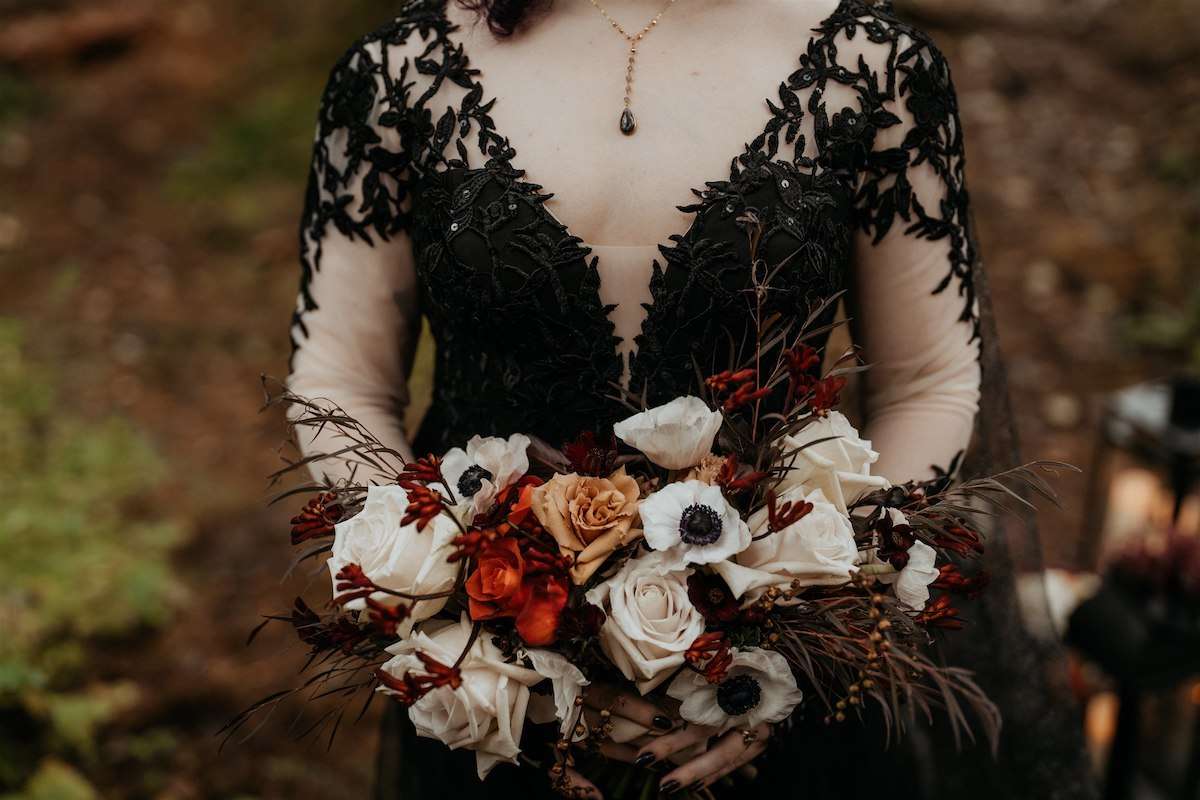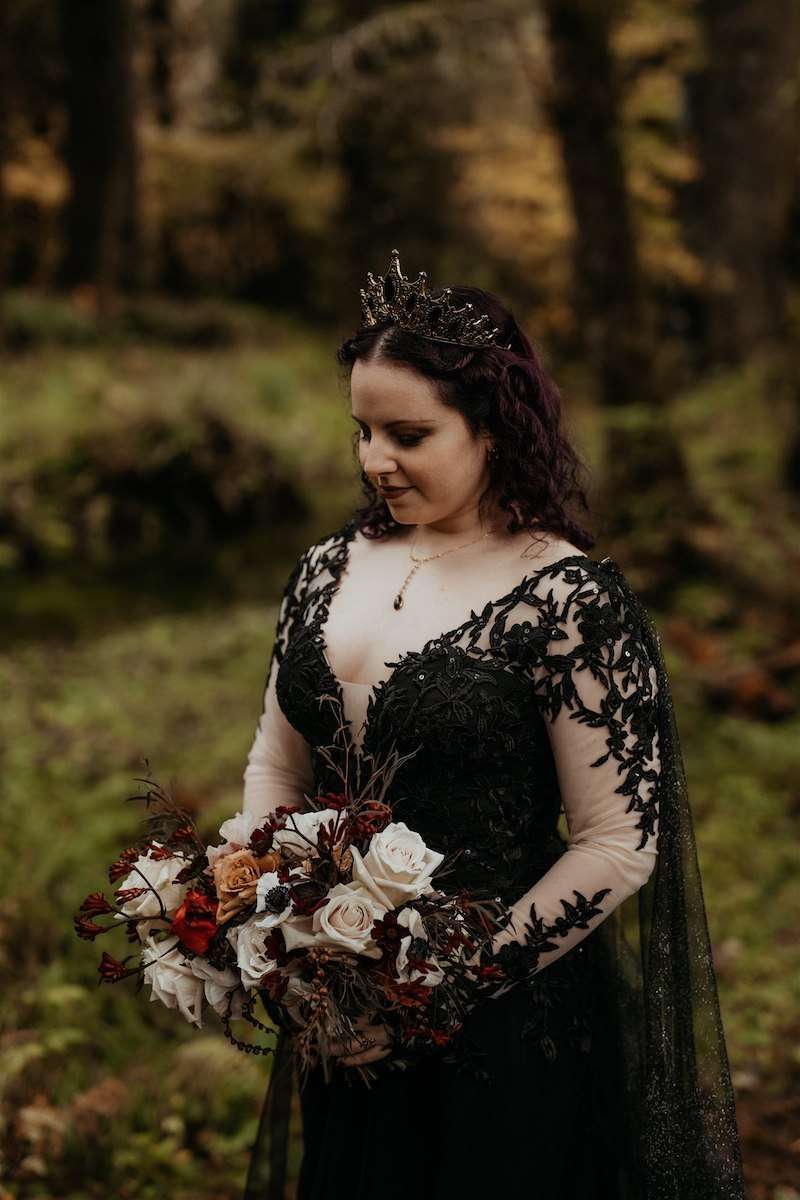 "I was very lucky to find an affordable option to have a gown custom-made. I went to a local boutique and tried on a few silhouettes to get an idea of what I felt was the most flattering, and then custom styled that to fit my vision. Seeing myself in all-white also solidified my thoughts that that was NOT for me."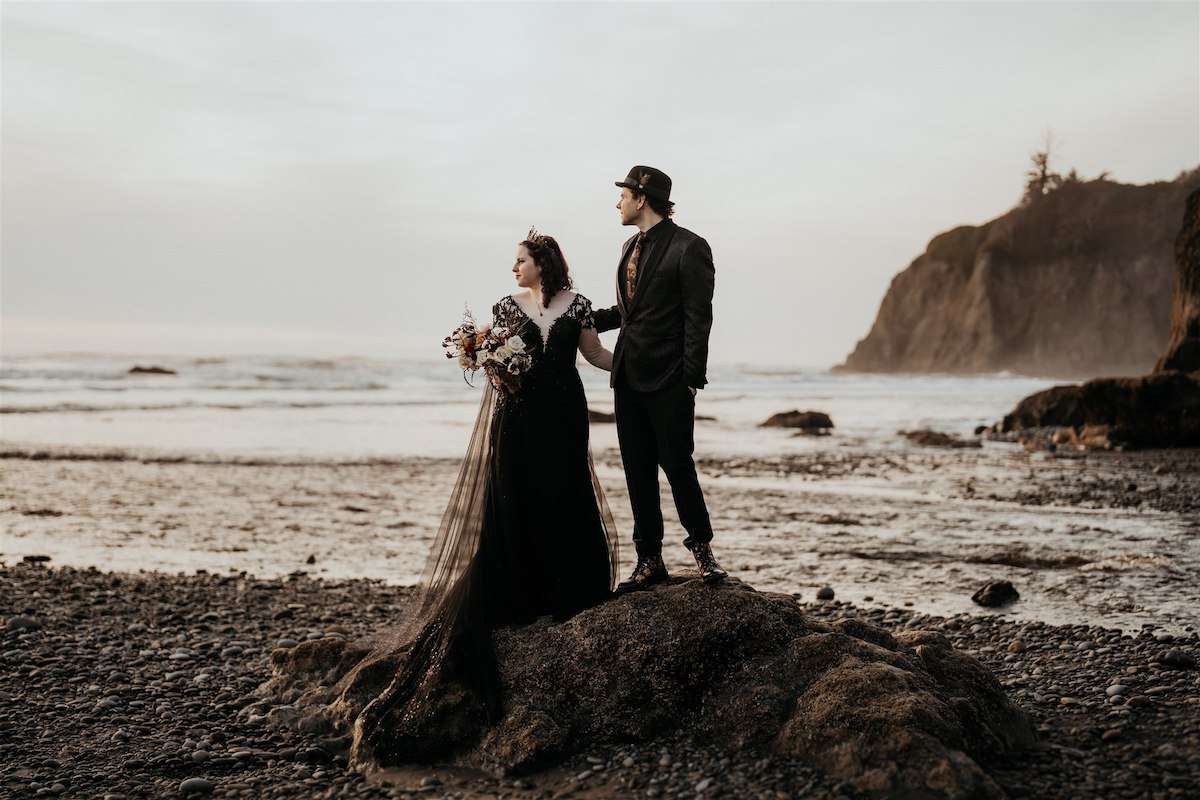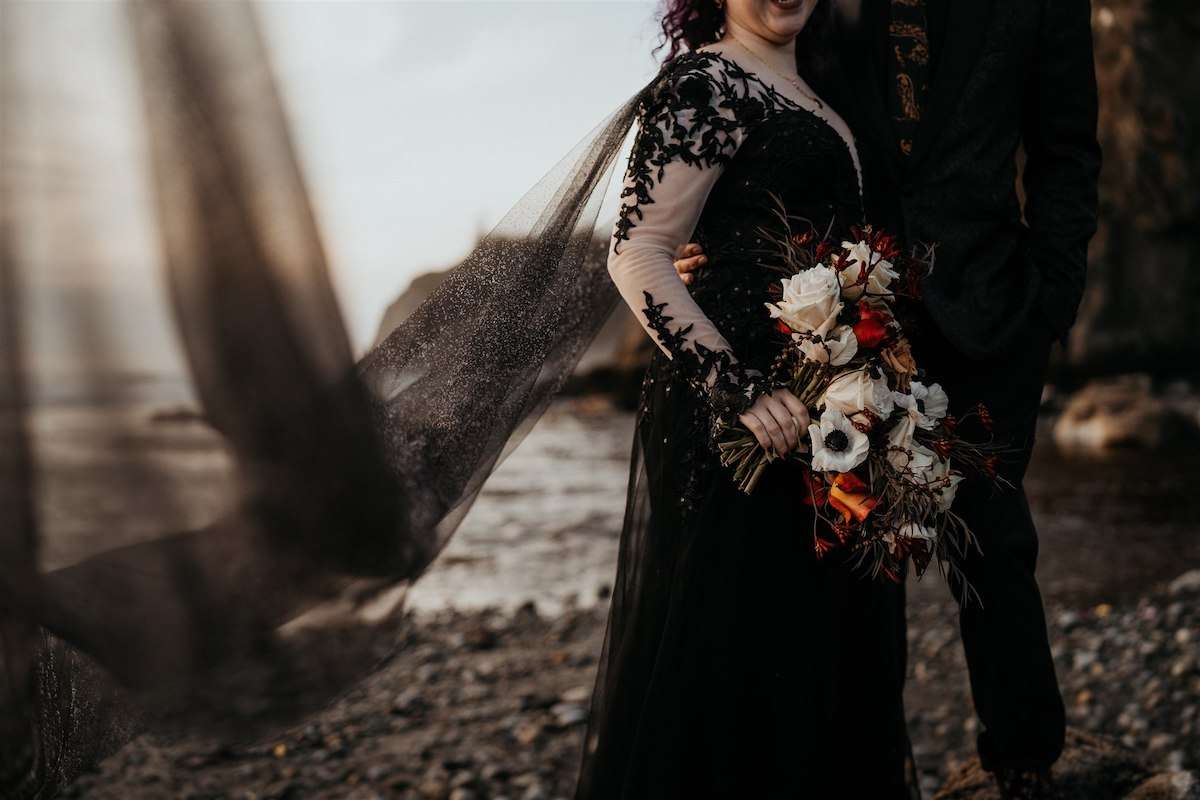 The photographer at any elopement is a crucial part, as they hold the responsibility for capturing the entire day to share with other friends and family. The couple's biggest expense was their photographer, Henry Tieu.
"We decided long before we started seriously planning a wedding that the photos should be a priority in our budget, because those are what you have to look back on to remember the day. I'm glad we did that. We fell in love with a photographer who had a style that we knew would complement our vision."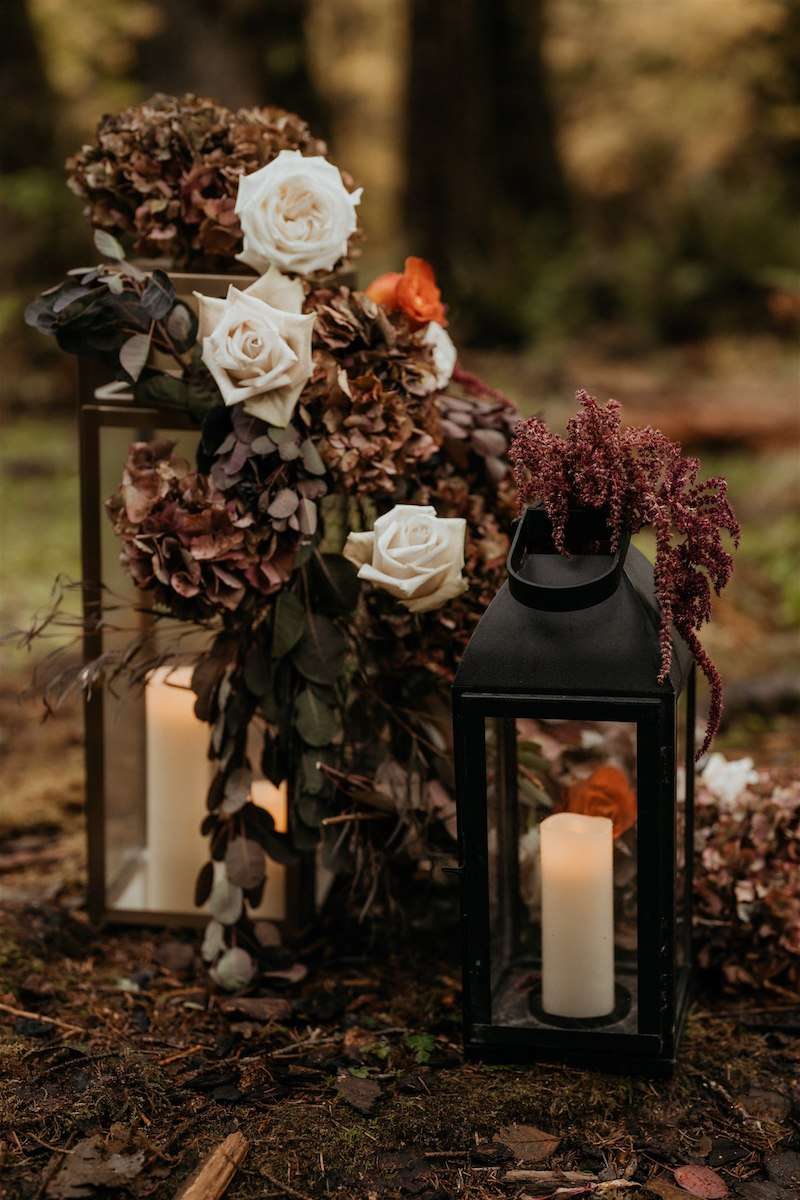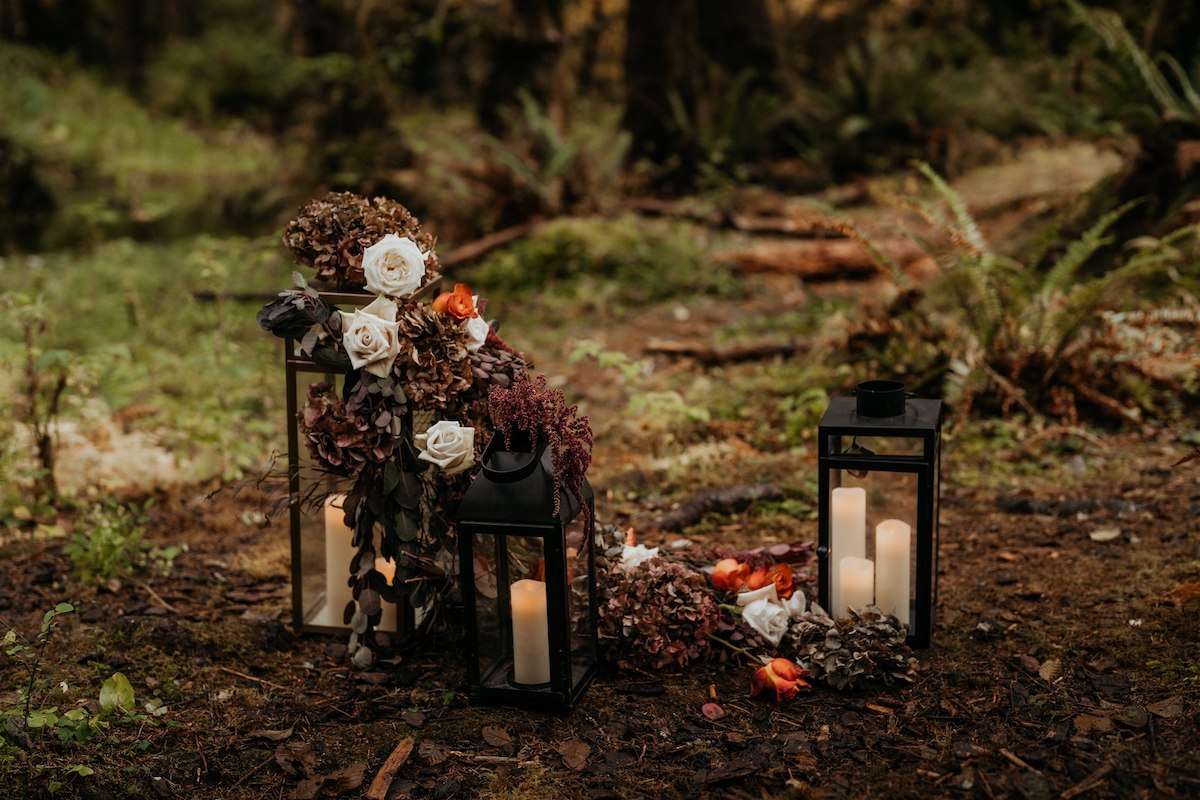 They chose to marry in Olympic Park, Washington, finding a woodland glade to say their vows. "Our ceremony was very short and mostly consisted of us reading vows", the bride said. "Mine were full of Dungeons and Dragons puns with Pokémon theme song lyrics casually slid in! We were so proud of the experience and memories we created for all of us. We were able to prioritise the things that were important to us. We really wanted the focus to be the two of us and our love story and those who love us – and not the event itself."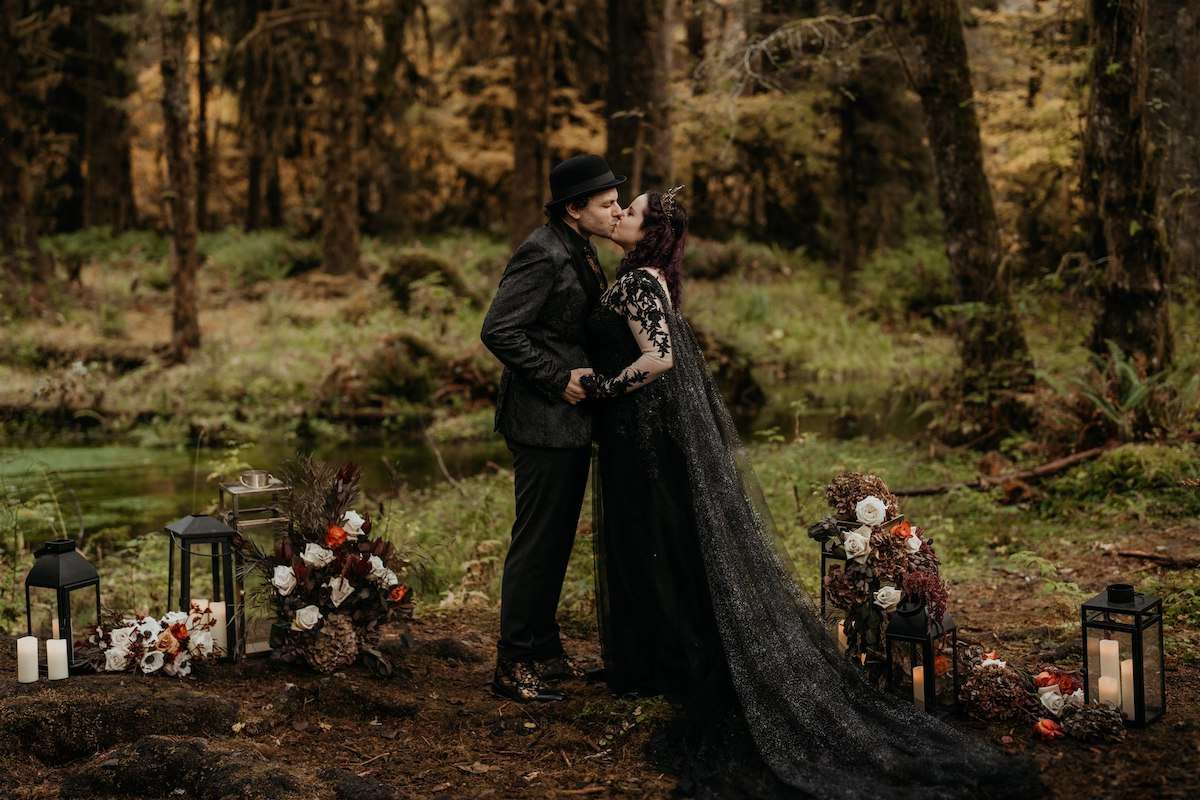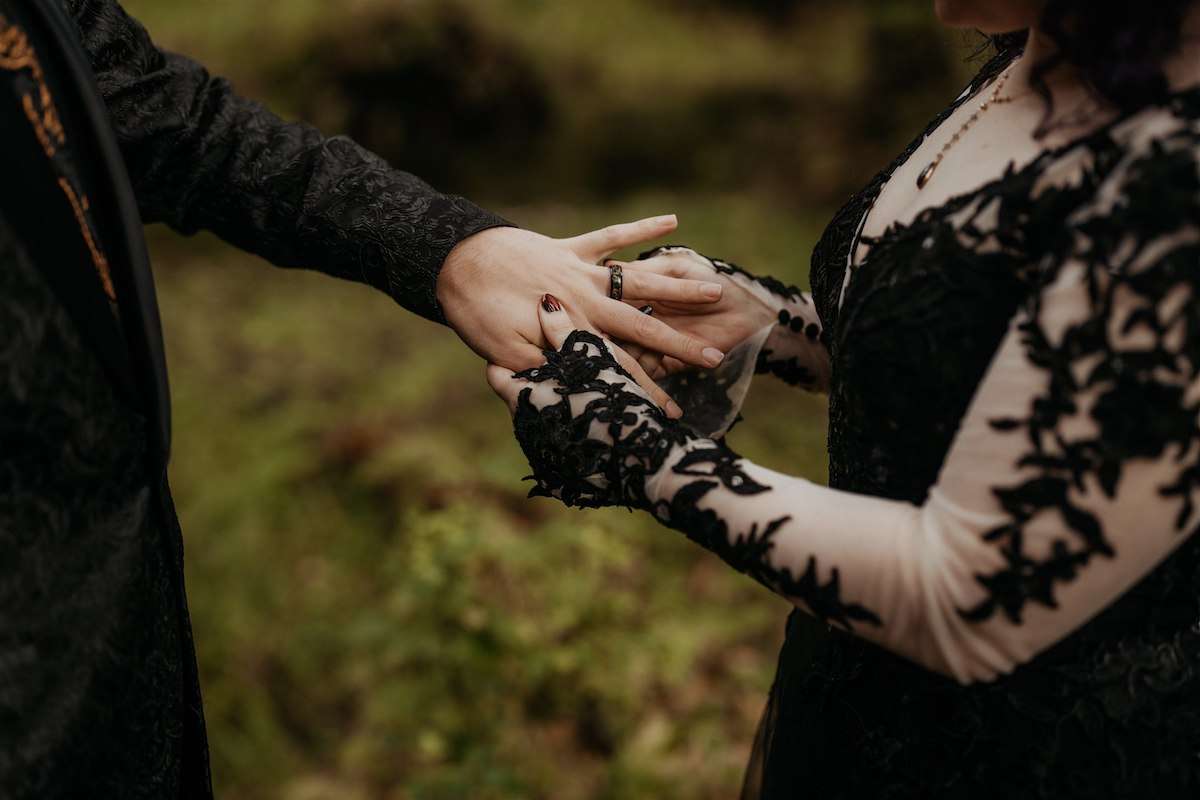 As the couple went off to have their beach photo shoot, one of their guests cooked dinner back at the lake house as a wedding gift to them. They came back to a cosy meal, then celebrated with champagne and played board games.
Their unique and personal wedding was exactly as the Tabatha and Richie had envisioned it, and their advice to other couples would be, "If you don't feel like the traditional wedding fits you, don't be afraid to change it up. It's about your story. You should have the freedom to showcase it your way. Allow yourself to be creative!"