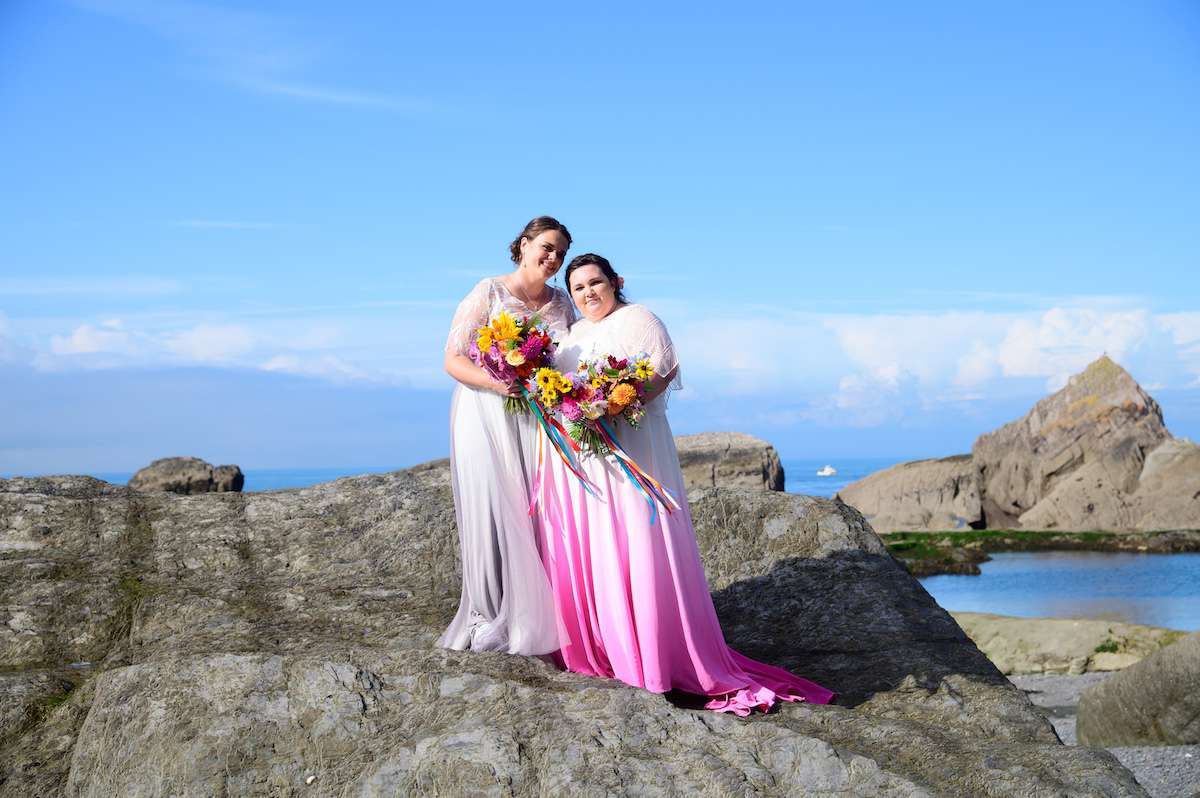 Renting one big property for their guests to stay in, Sam and Lydia made a week of it, taking plenty of time to celebrate their wedding with all the people they loved. They wanted all their guests to feel comfortable, even if they were attending alone, so gave plenty of time for relaxed pre-wedding mingling.
Lydia told us, "We had a pre-wedding mixer with drinks and food so everyone had a chance to break the ice before the big day, because there is nothing worse than awkward small talk! This gave our guests the chance to meet each other so they weren't feeling lonely when the canapes emerged!"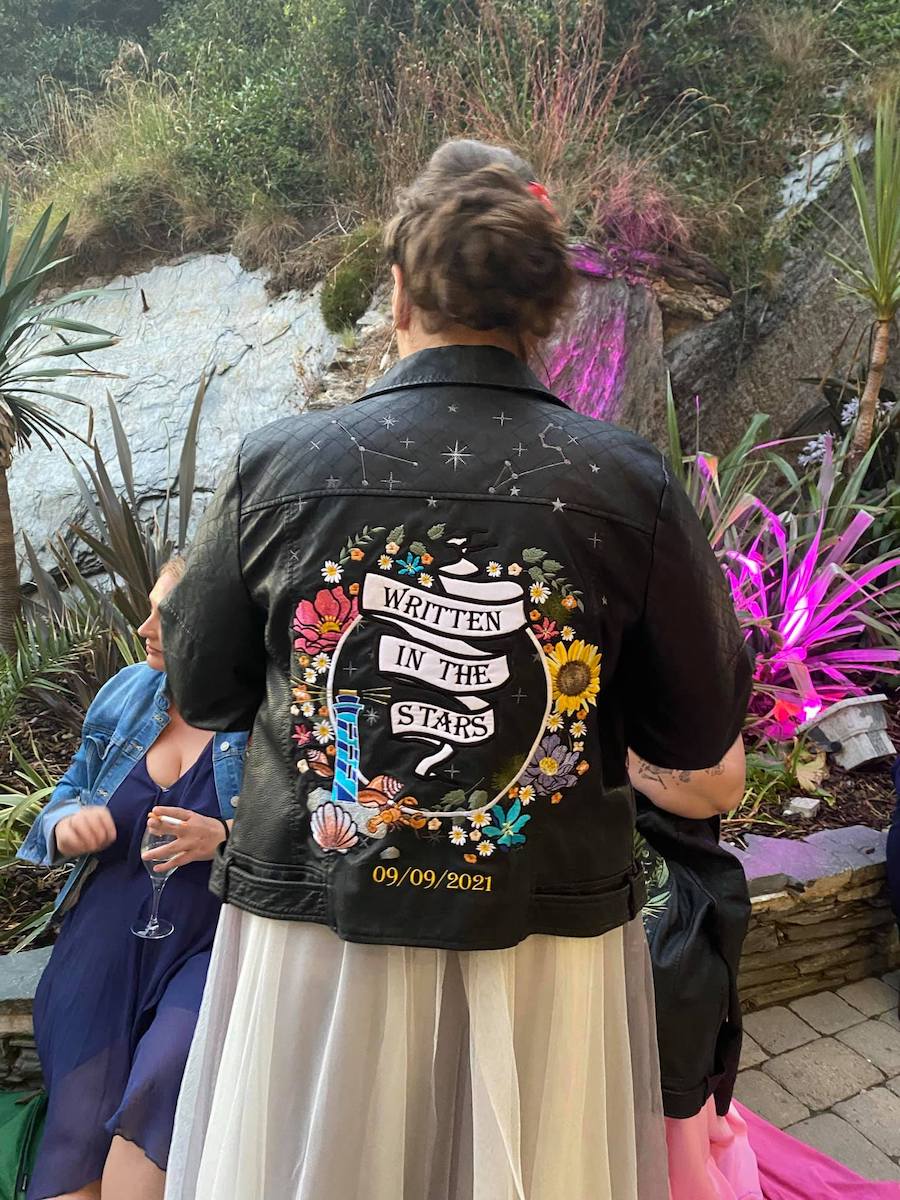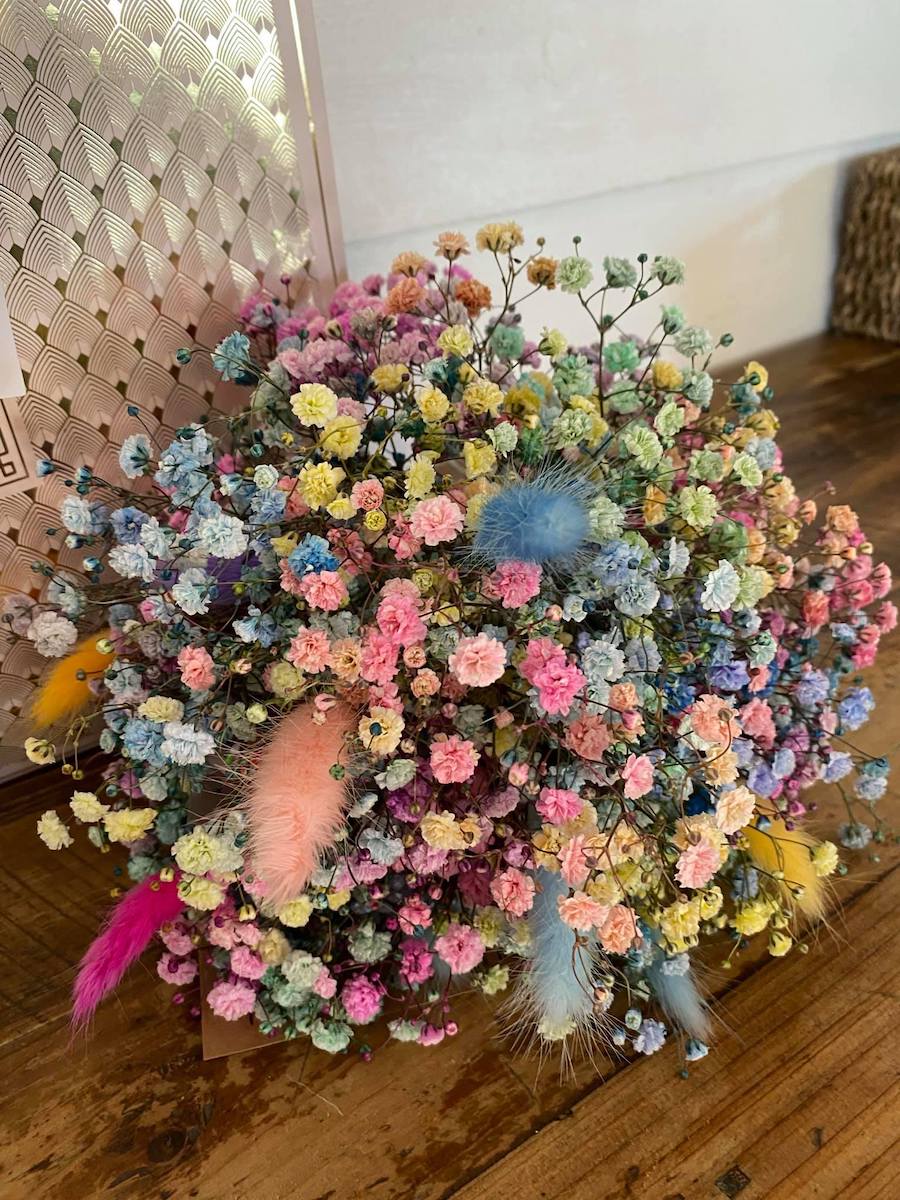 They truly stamped their own mark on their day, however the couple met their fair share of challenges. Lydia explained, "Literally every single person assumed we were marrying men – no, she isn't my bridesmaid, friend or sister, she is my future wife!"
The couple walked down the aisle in one long procession so neither was waiting for the other at the end, and their spaniels led the bridal party before them. They chose Electric String Orchestra's One Day Like This for the bridal party, and Westlife's Hello My Love for themselves, walking with their dads.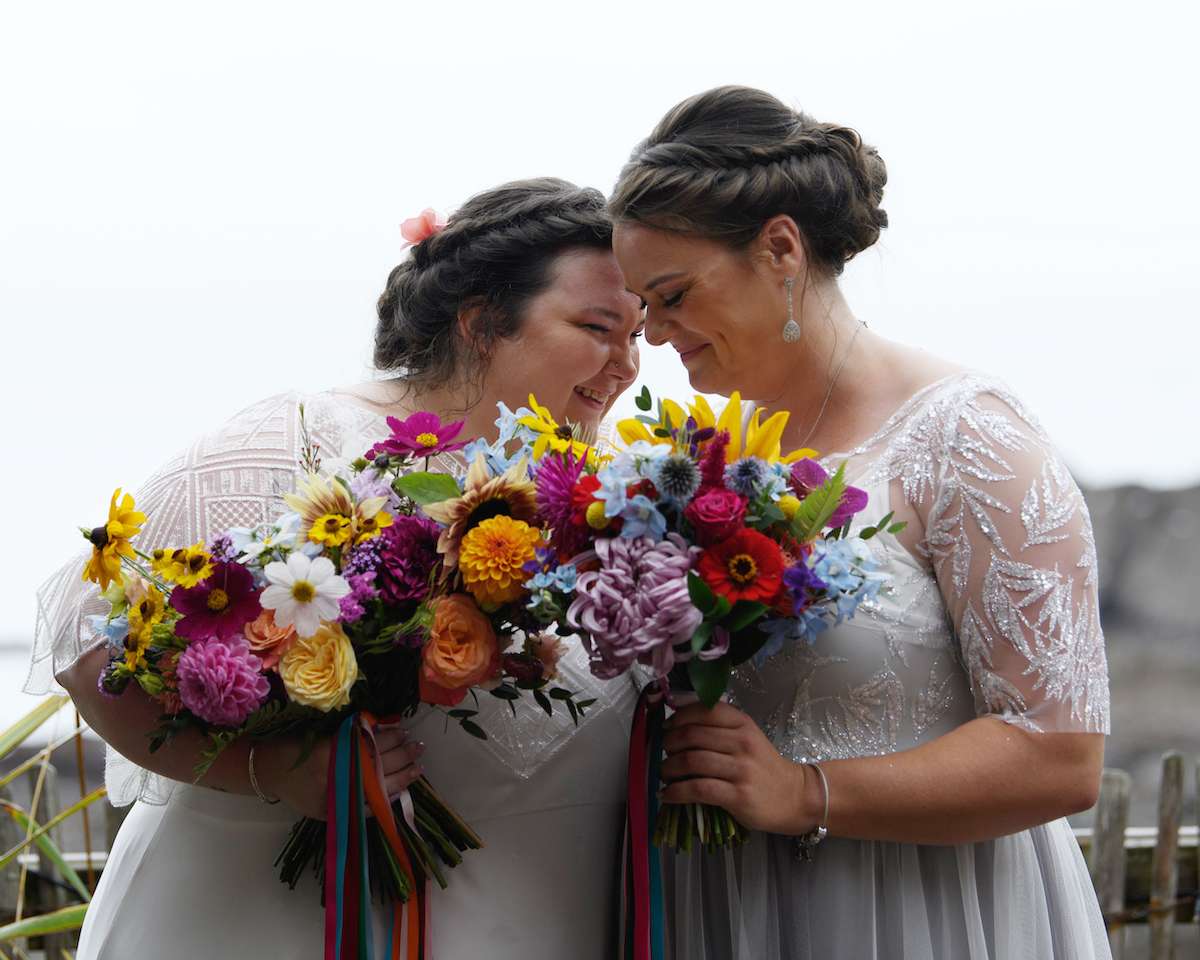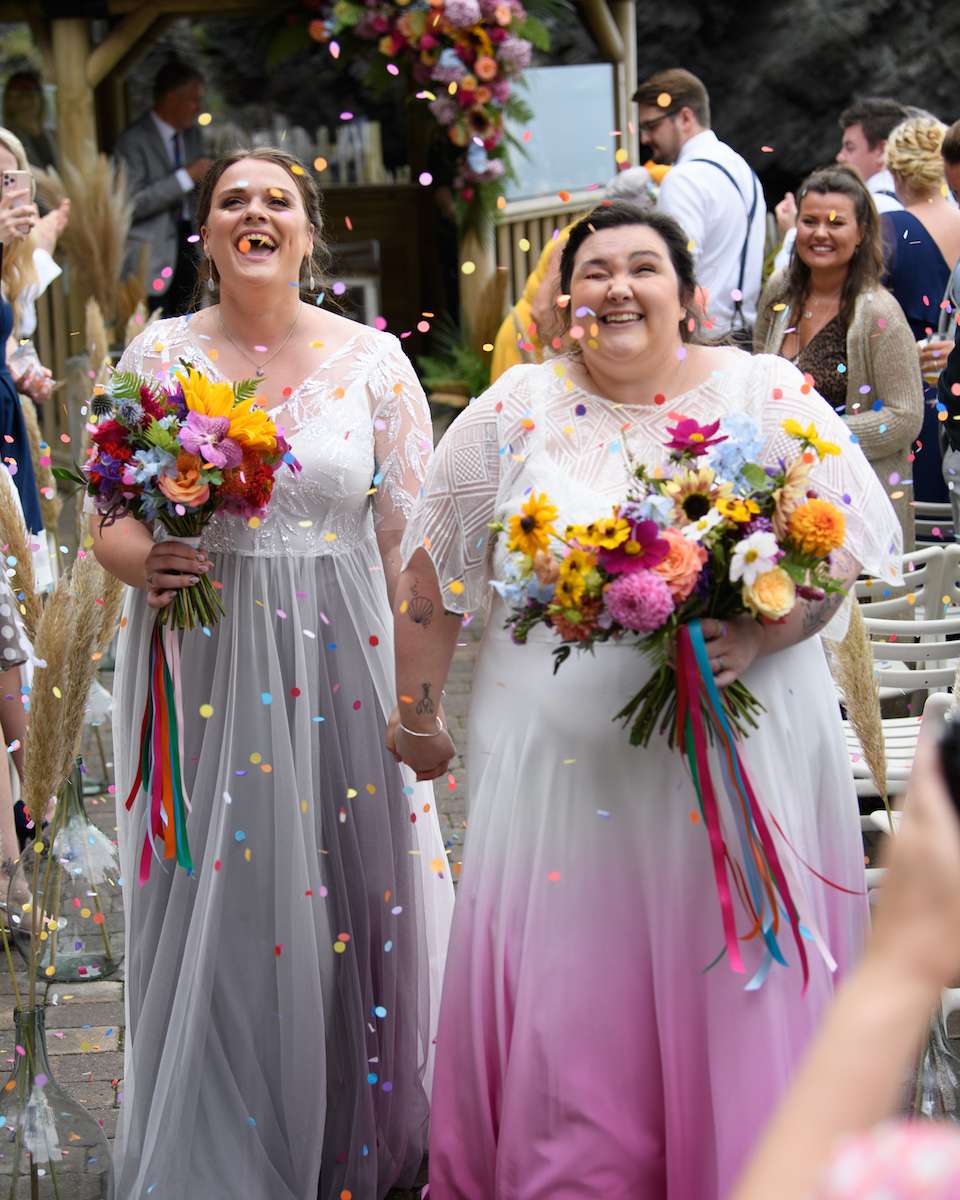 Lydia's dad is a wedding photographer, and captured the images of their special day. Lydia told us, "Despite so many people telling us we and he would regret it, it was the absolute opposite! It made us all feel so at ease and able to really enjoy the day. He got to be my dad and he got to do what he does best. Weddings are about being your best self, so why wouldn't we want everyone to feel like that?"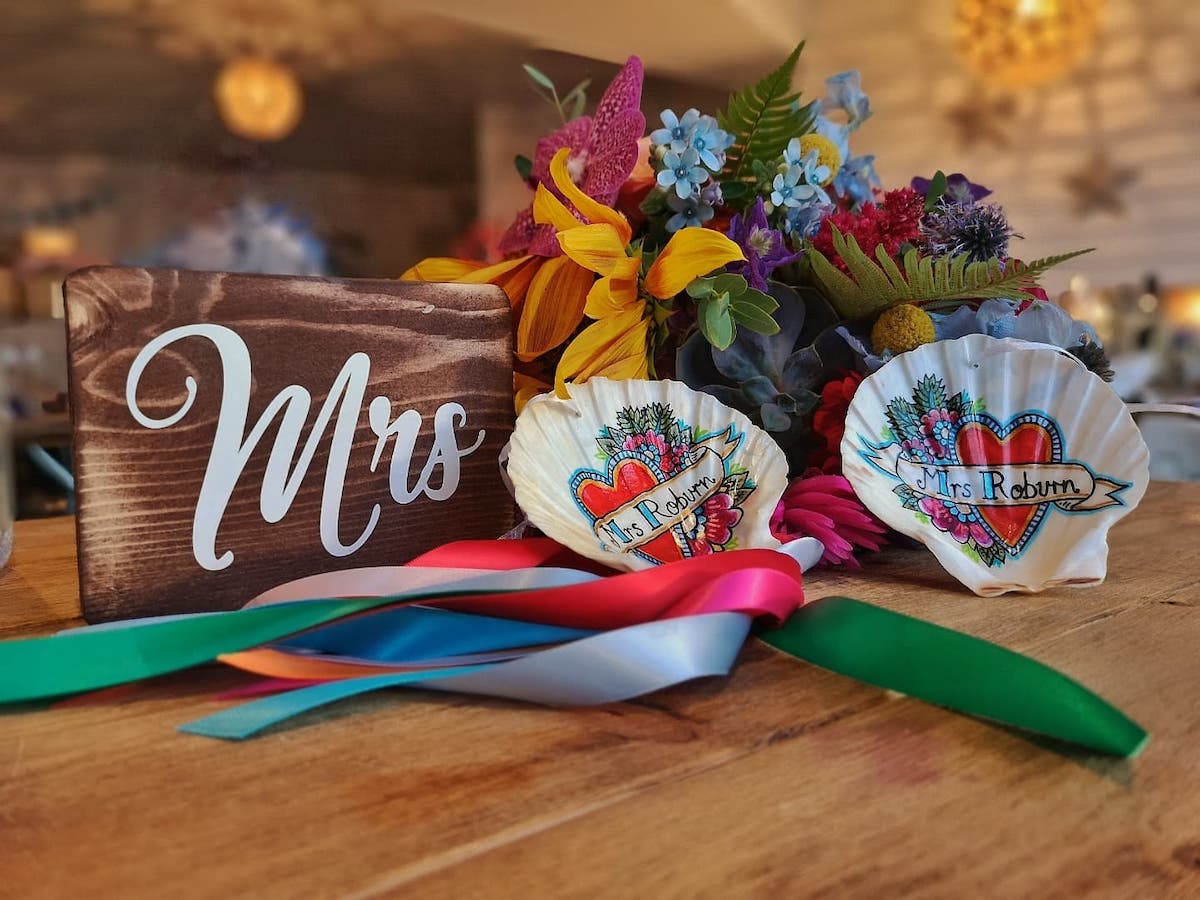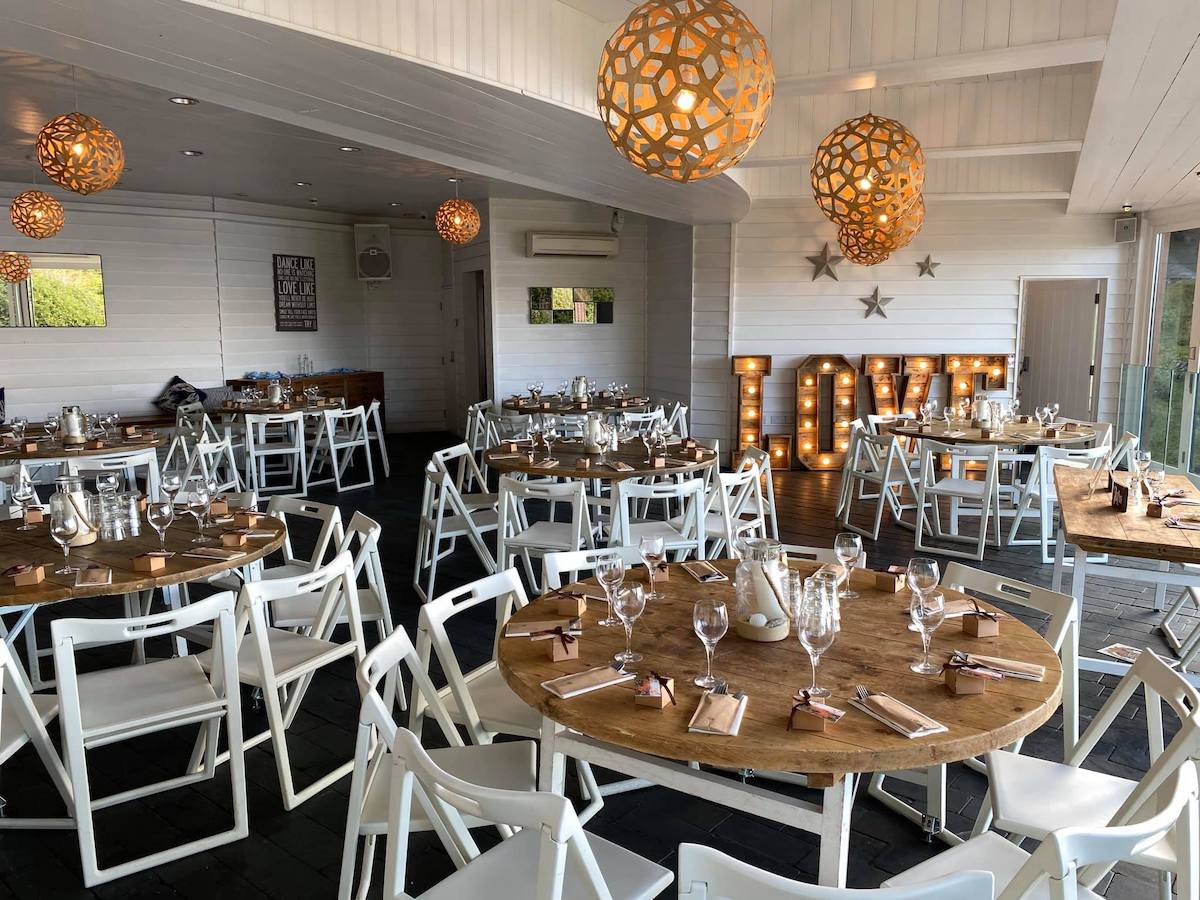 The day after the wedding, they had a curry night, all crowding into the living room together. Lydia explained, "We all talked the night away, Sam and I bobbing from group to group. It was so amazing to see all the people we loved blending and mixing in this lovely melting pot of love we had created."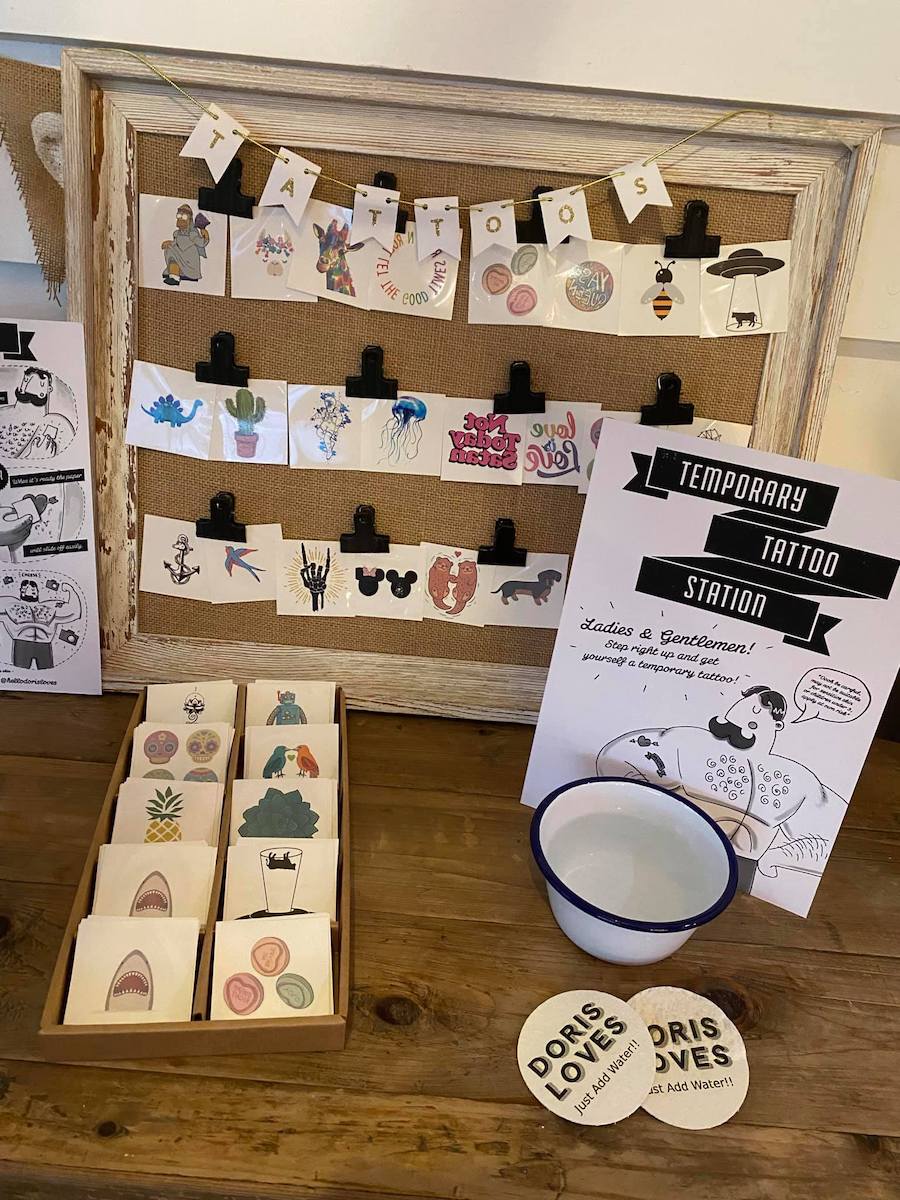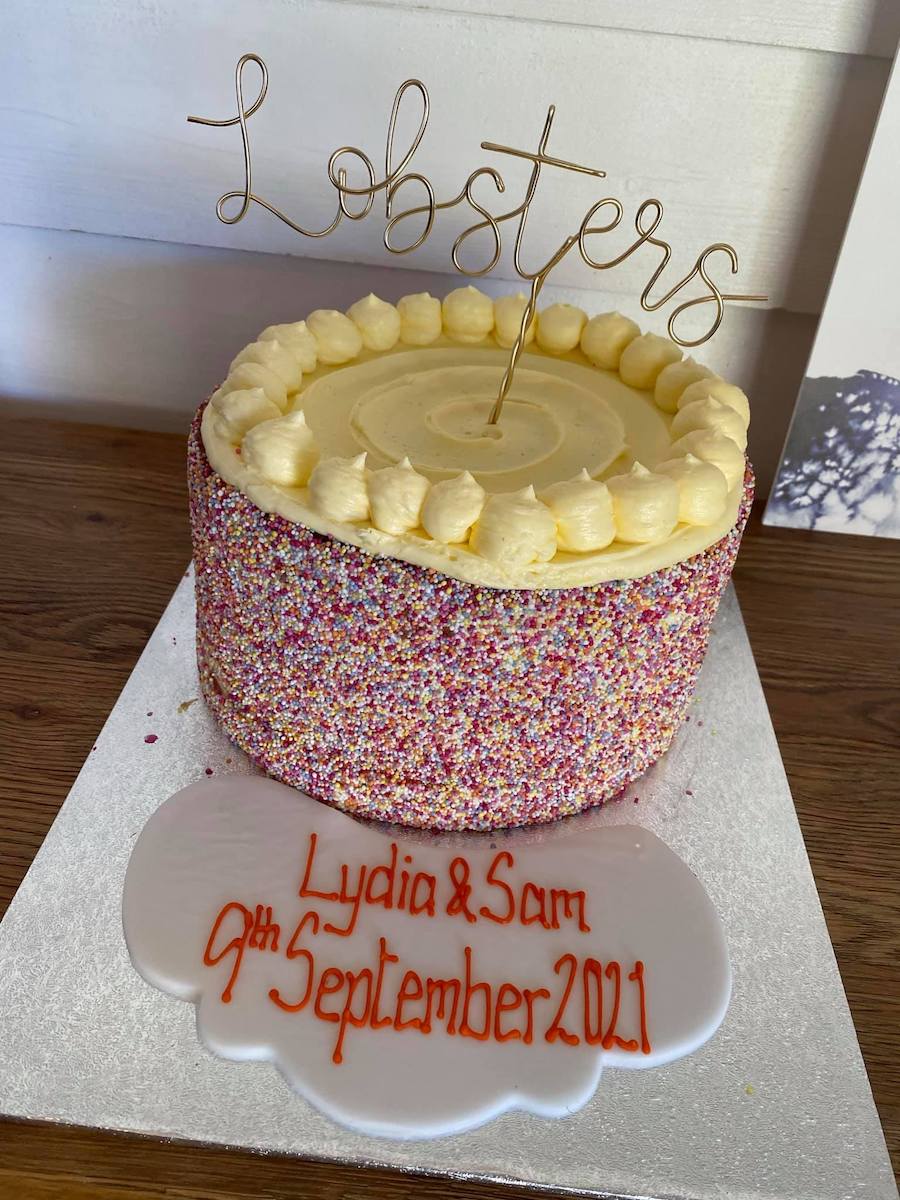 The couple had the most gorgeously colourful celebration, describing it as "A love letter to us". With DIY projects including confetti made from biodegradable paper, the centrepieces and seating plan, they also created wildflower bee bomb favours for their guests.
They told us they wouldn't have done a single thing differently, and their advice for other couples would be, "Try not to stress, take your time, after all, who's timeline are you on?! Savour each moment of the day." And they highly recommend having a whole wedding week!