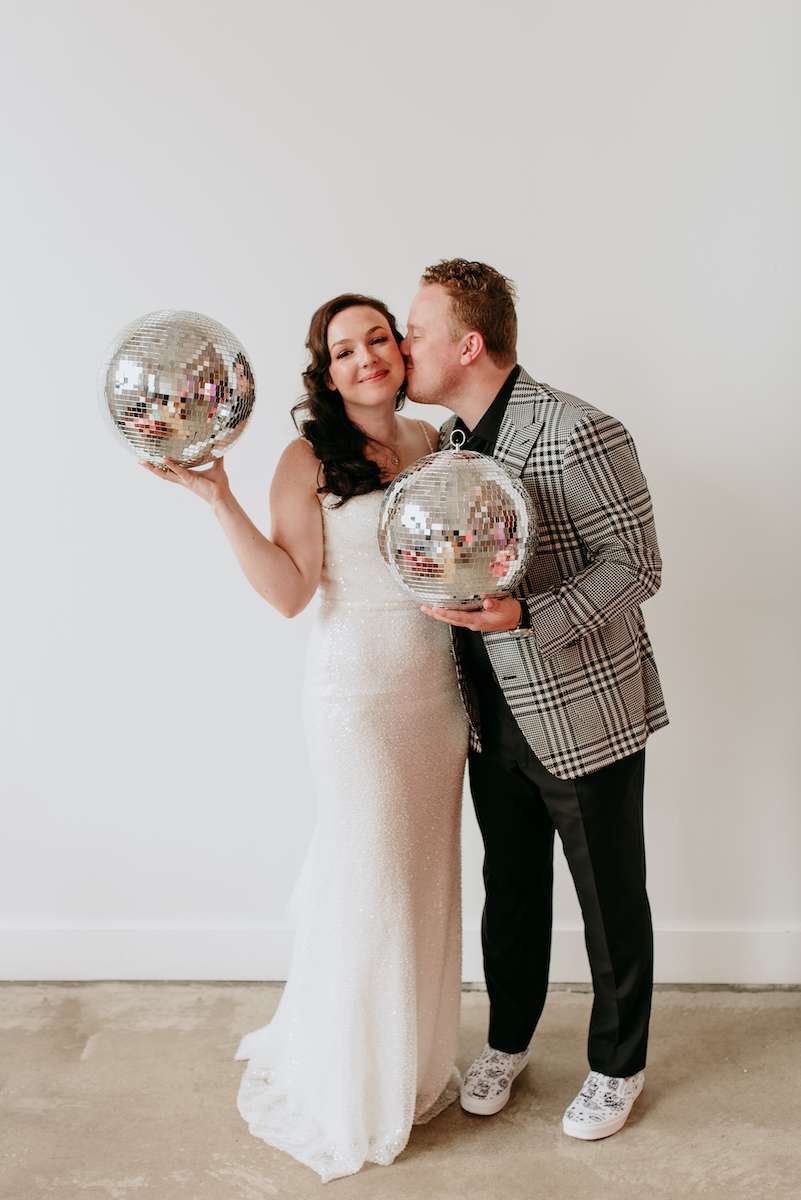 Working together as scientists, Jimmy found the way to Alisa's heart through a bag of M&Ms. They wanted a day full of fun, with lots of gorgeous colour and texture, and chose bright pinks, neon signs and disco balls (as well as an inflatable dinosaur costume) to create their perfect day.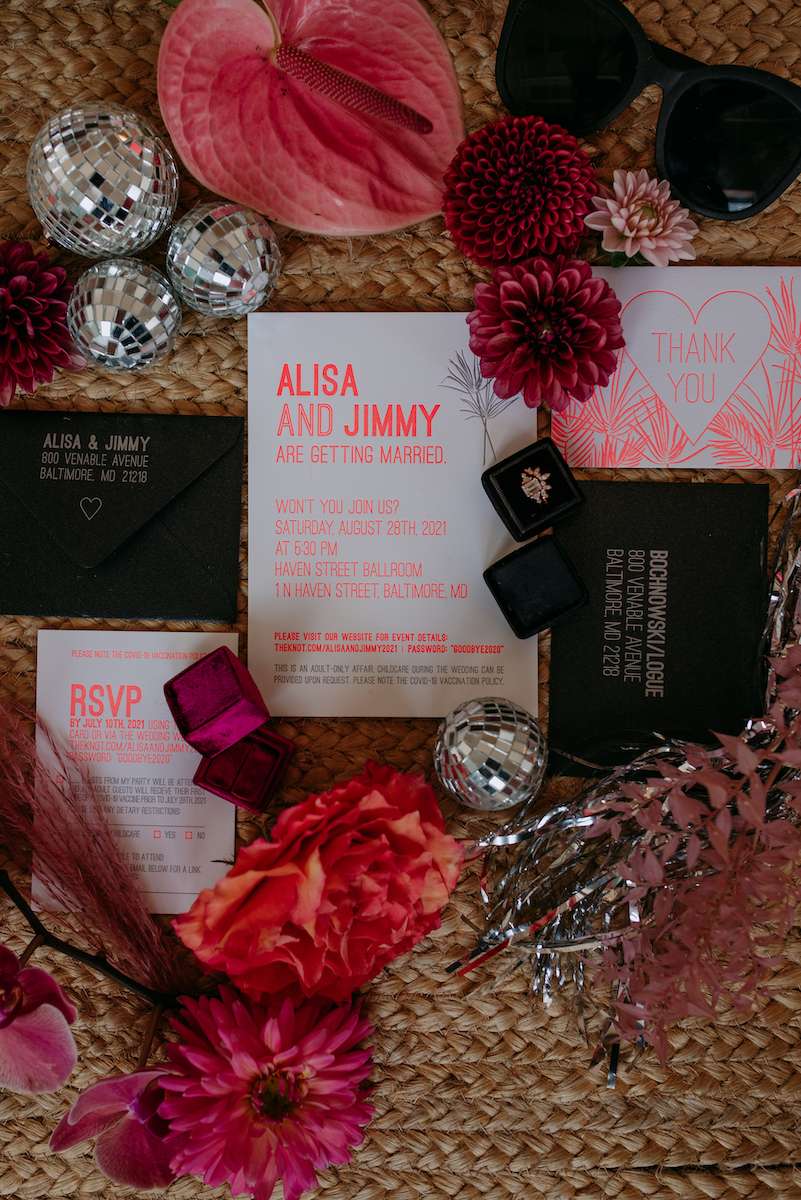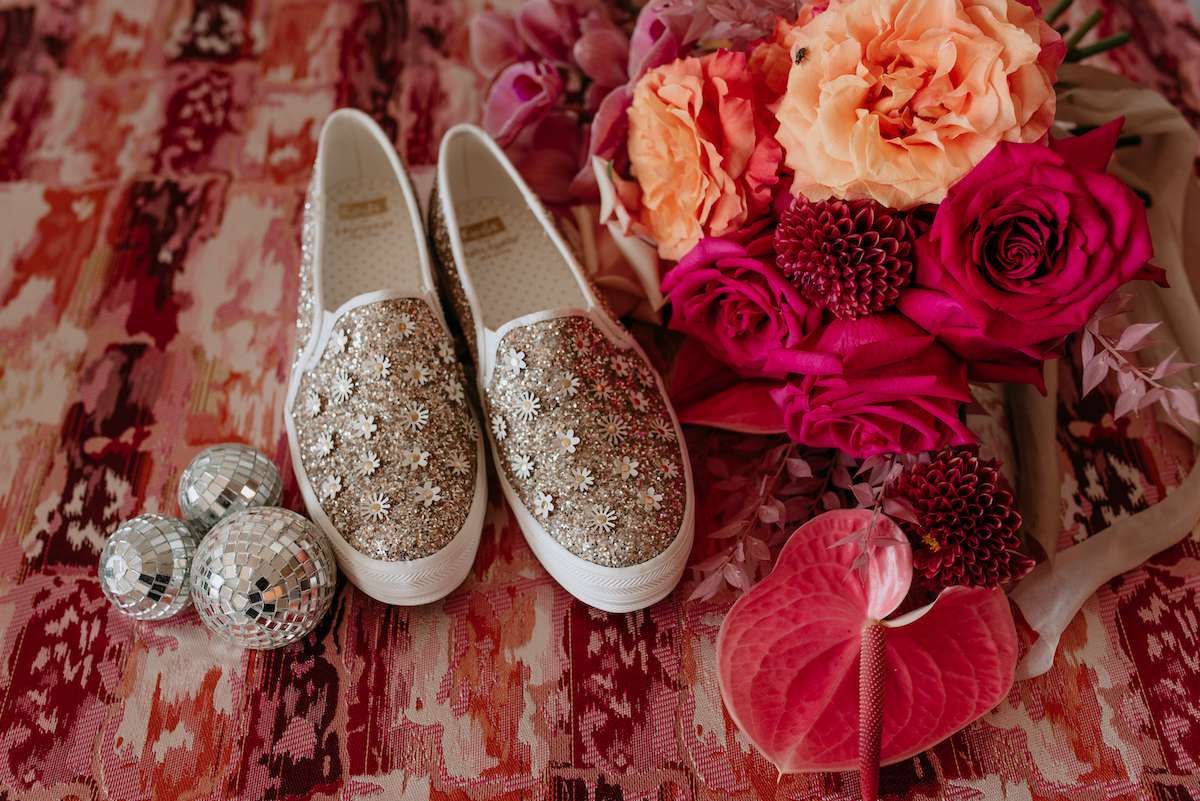 Both working hard on the pandemic response, the couple faced many pressures and challenges. Their original wedding planner dropped out just four months before their wedding, but The Otherside Creatives stepped in to save the day! It turned out to be the best decision, as Alisa explained, "Even though it worked out for the best, having to find a new wedding planner and day of coordinator 4.5 months before my wedding really sucked at the time. But they took my initial thoughts and created an amazing design that was beyond anything I could have done on my own. They also took a lot of the stress out of planning."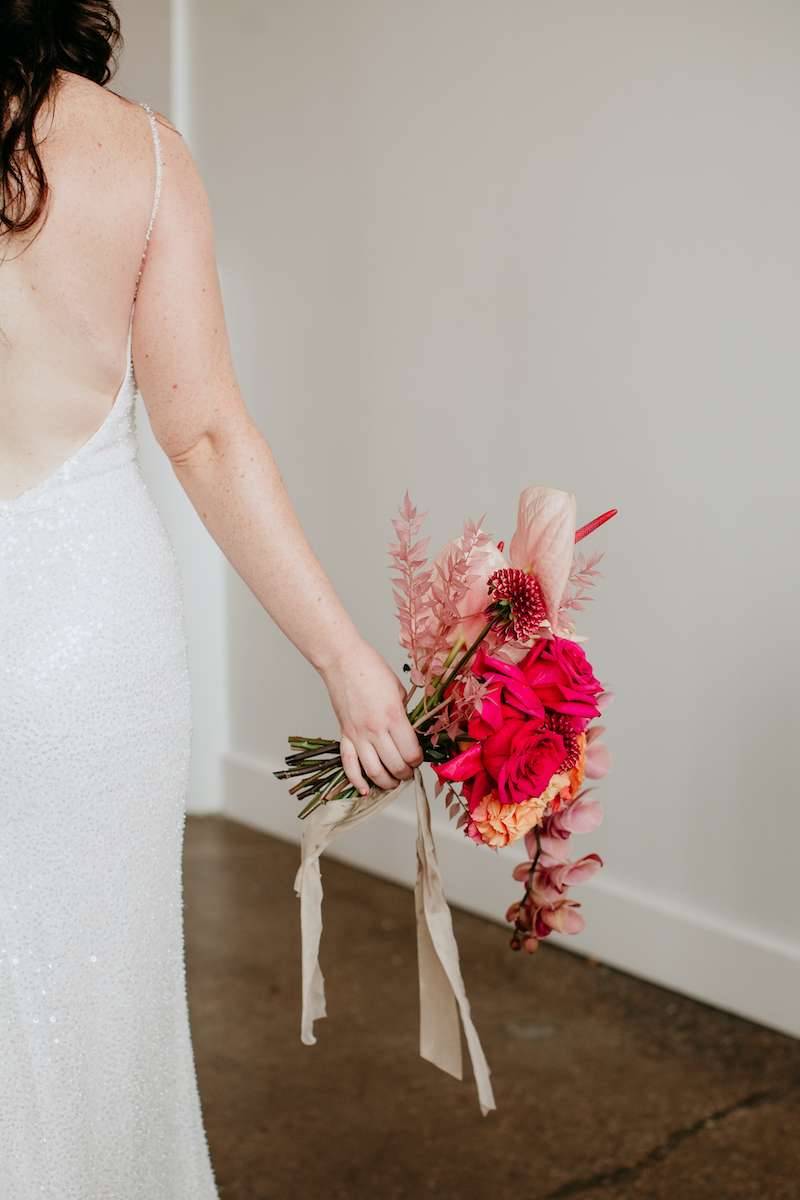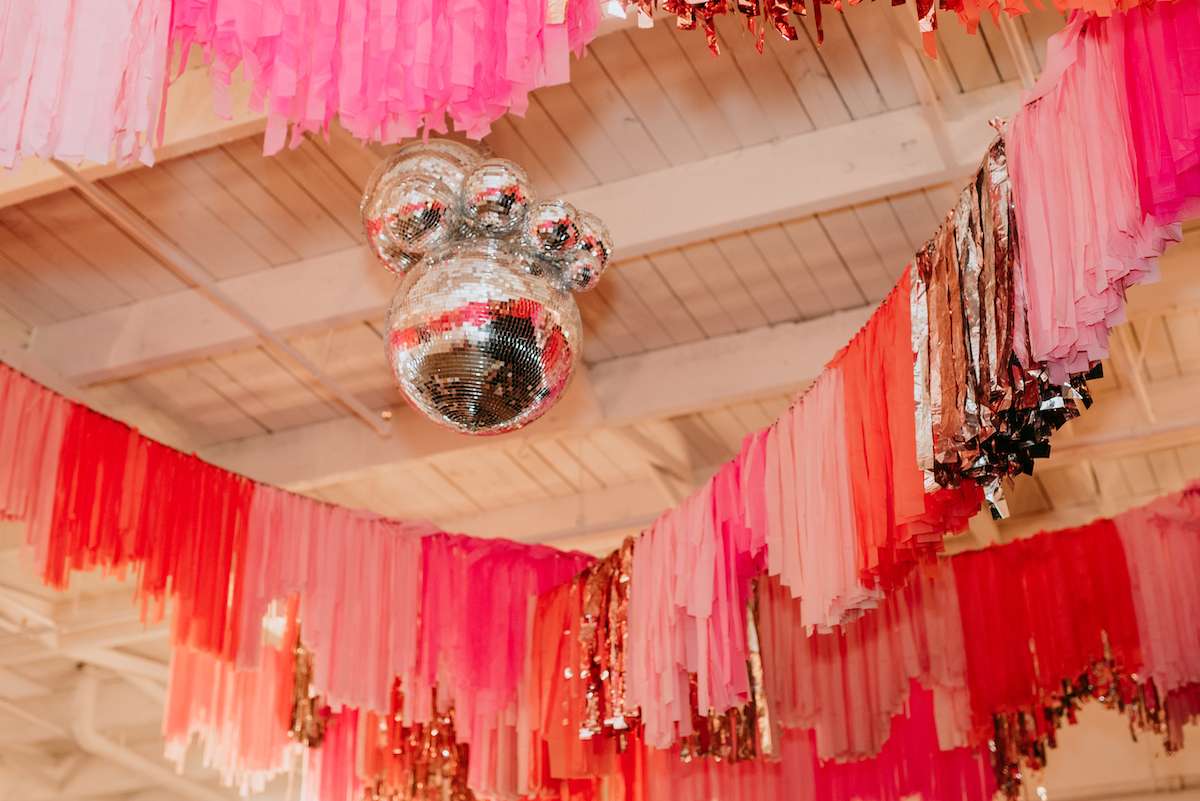 The couple had a $65,000 budget, which mainly went on the spectacular décor at their venue, Haven Street Ballroom. However as Alisa told us, "I regret nothing! Between renting furniture, the Toastworthy airstream truck, linens, florals, neon signs, ceiling fringe and a custom disco ball chandelier, I went over my initial budget but everything was so amazing." They kept their details really personal, with signature cocktails on offer and a dessert table to die for.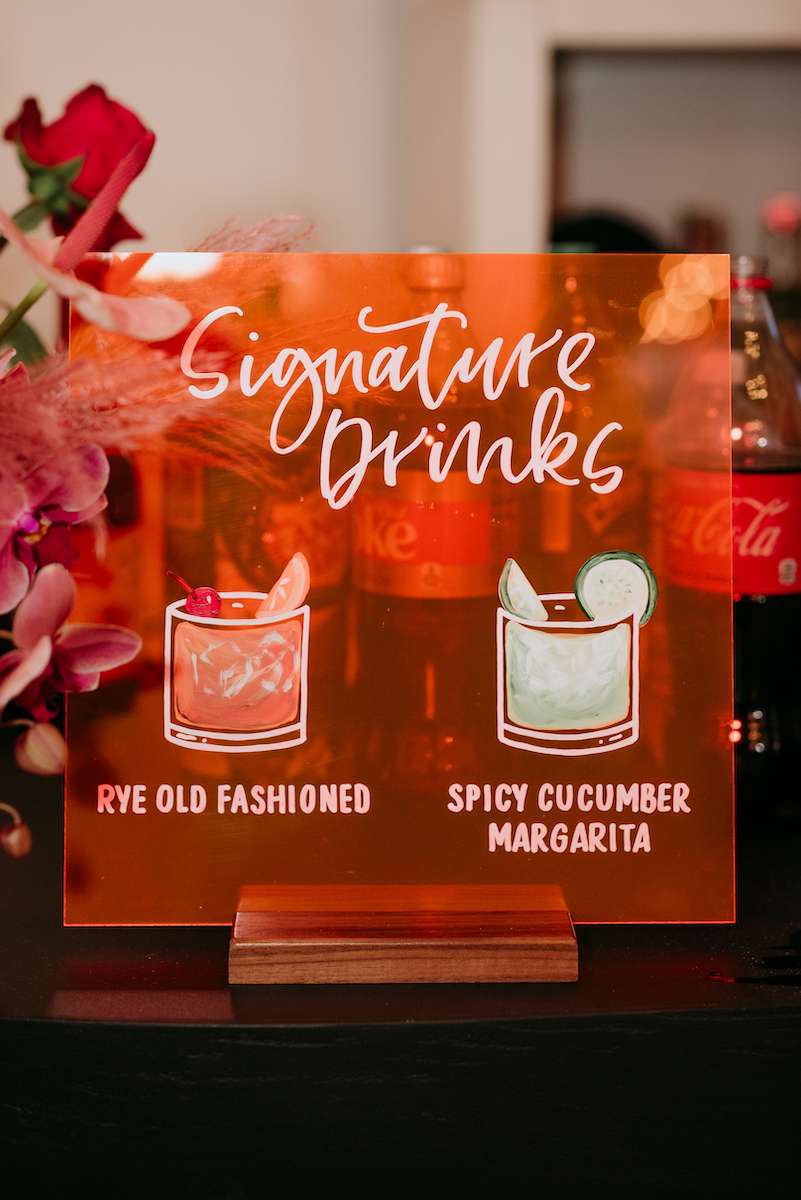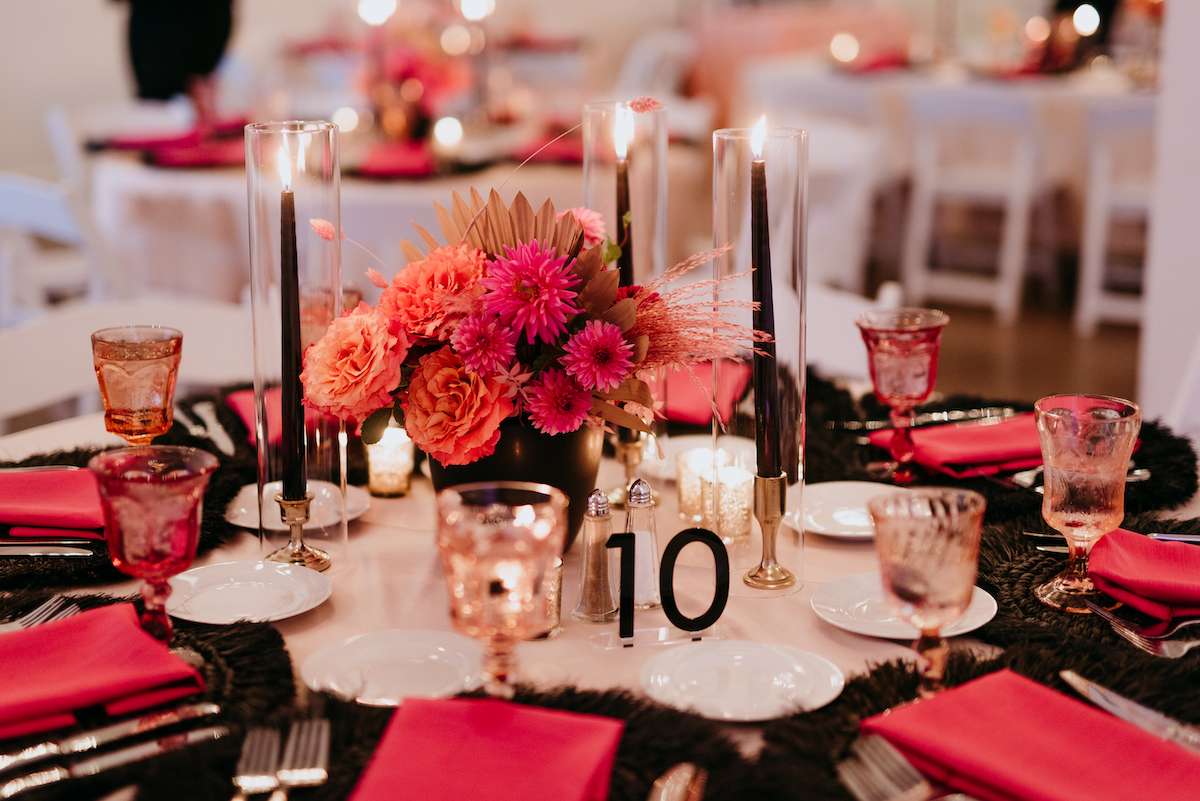 Alisa and Jimmy went with fairly traditional wedding outfits, with a Made with Love dress for Alisa and a custom suit by The QG for Jimmy. Alisa's bridesmaids chose their own dresses, ensuring they felt comfortable, and let the pink and red colours pop against their chic black gowns. Their friend wrote their ceremony for them, and the couple wrote their vows on notebook paper, which they then framed and displayed in their house. In a complete break from tradition, Alisa and Jimmy took shots at the beginning of the ceremony from Jimmy's customised flask, and they gave each groomsman a matching flask as a thank you gift.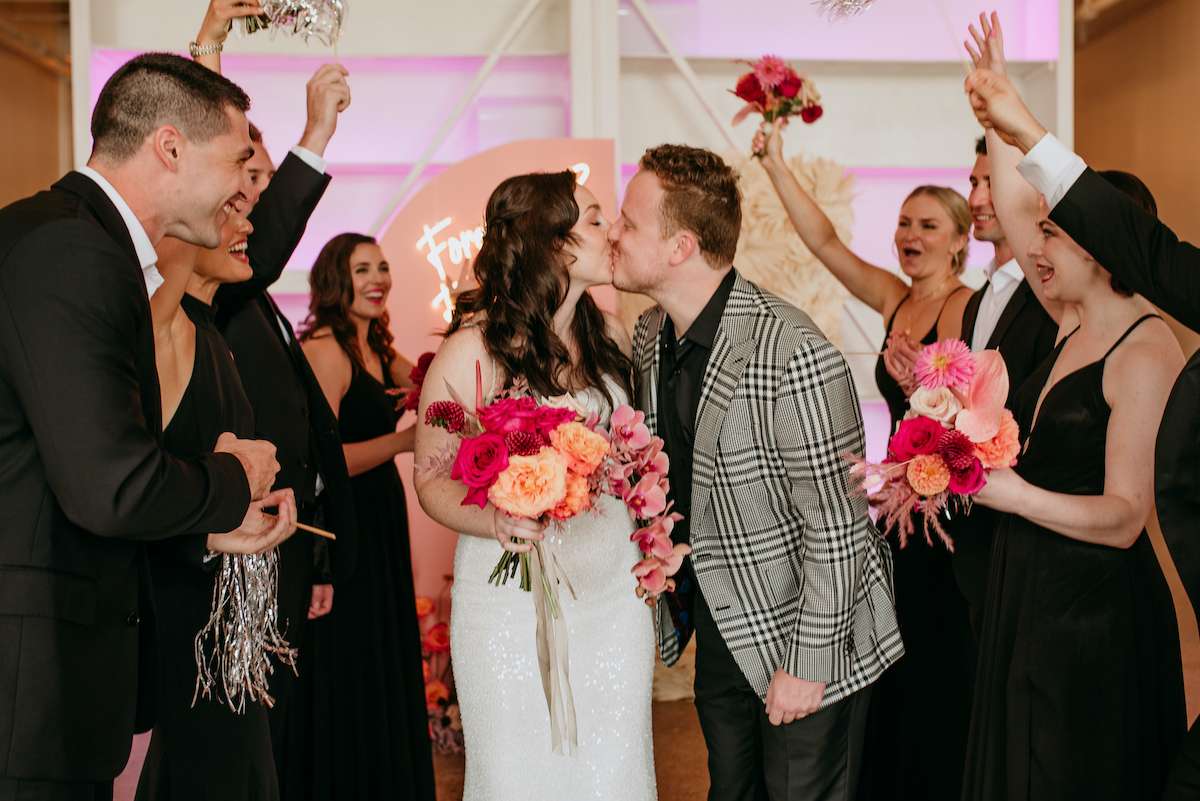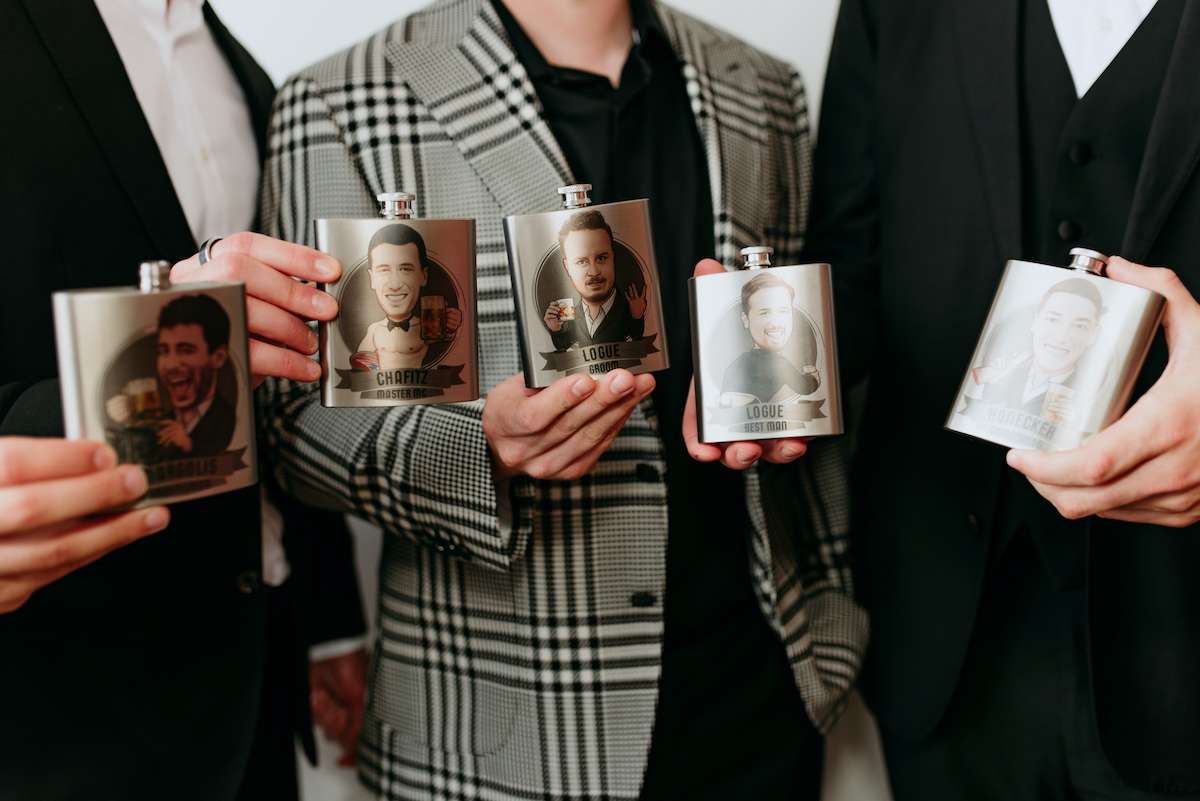 With a hora, dancing and late night Taco Bell, Alisa and Jimmy made the day all about them and their story. The couple had a hectic couple of years, working hard in their laboratories and trying to plan a wedding, and their day of colourful disco fun was just what they had imagined. Alisa told us, "Plan the day you want to have; don't let preconceived ideas of what a wedding 'should' be limit you when planning your day!"