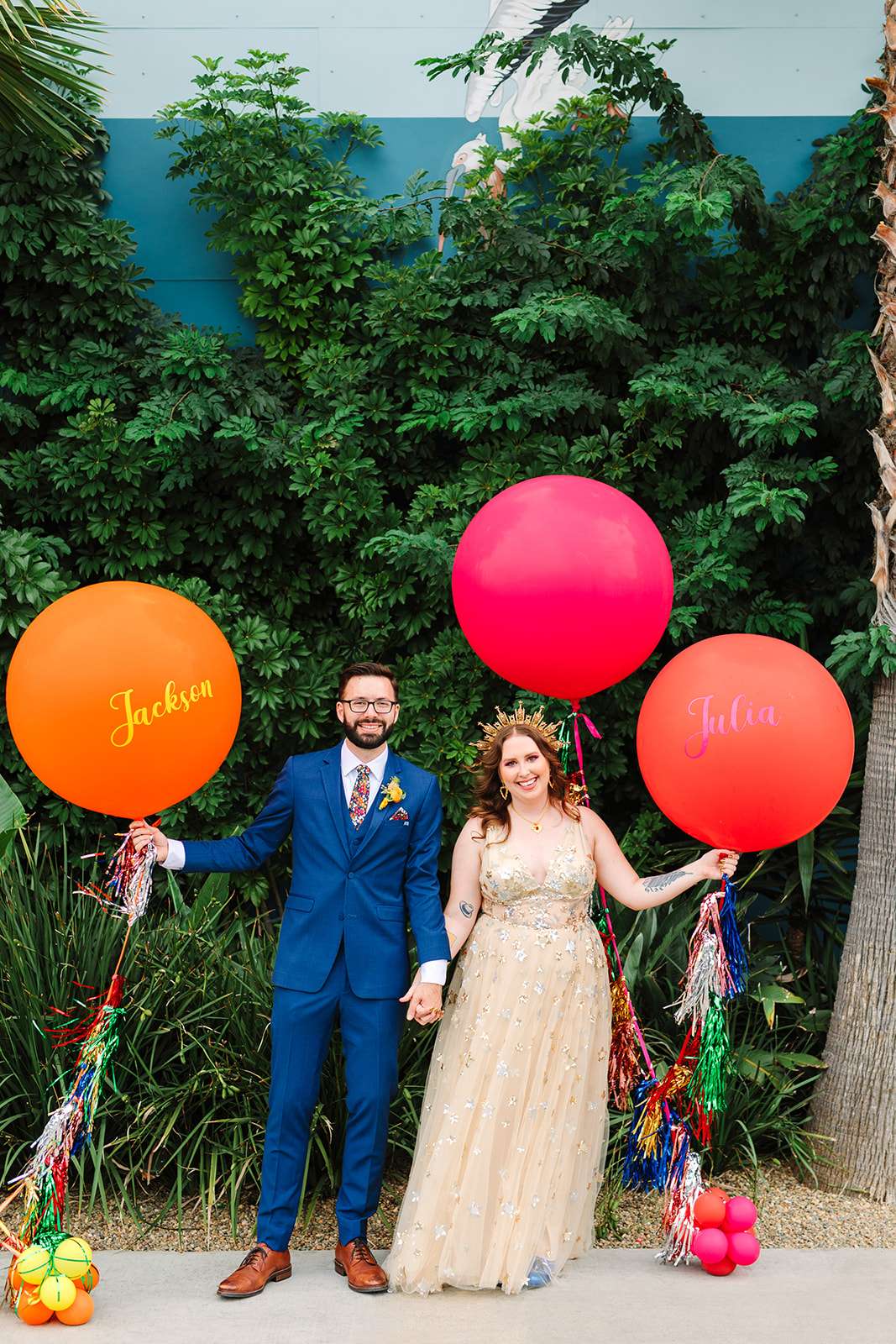 When Julia and Jackson decided to get hitched, they just wanted a day which felt unique to them and had lots of colour. They chose Valentine, a large event space in Downtown LA as their venue. The greenhouse courtyard was the perfect setting for the ceremony and their reception was held in a connecting space which has a stunning sunset mural on the wall and unique hexagonal doorways.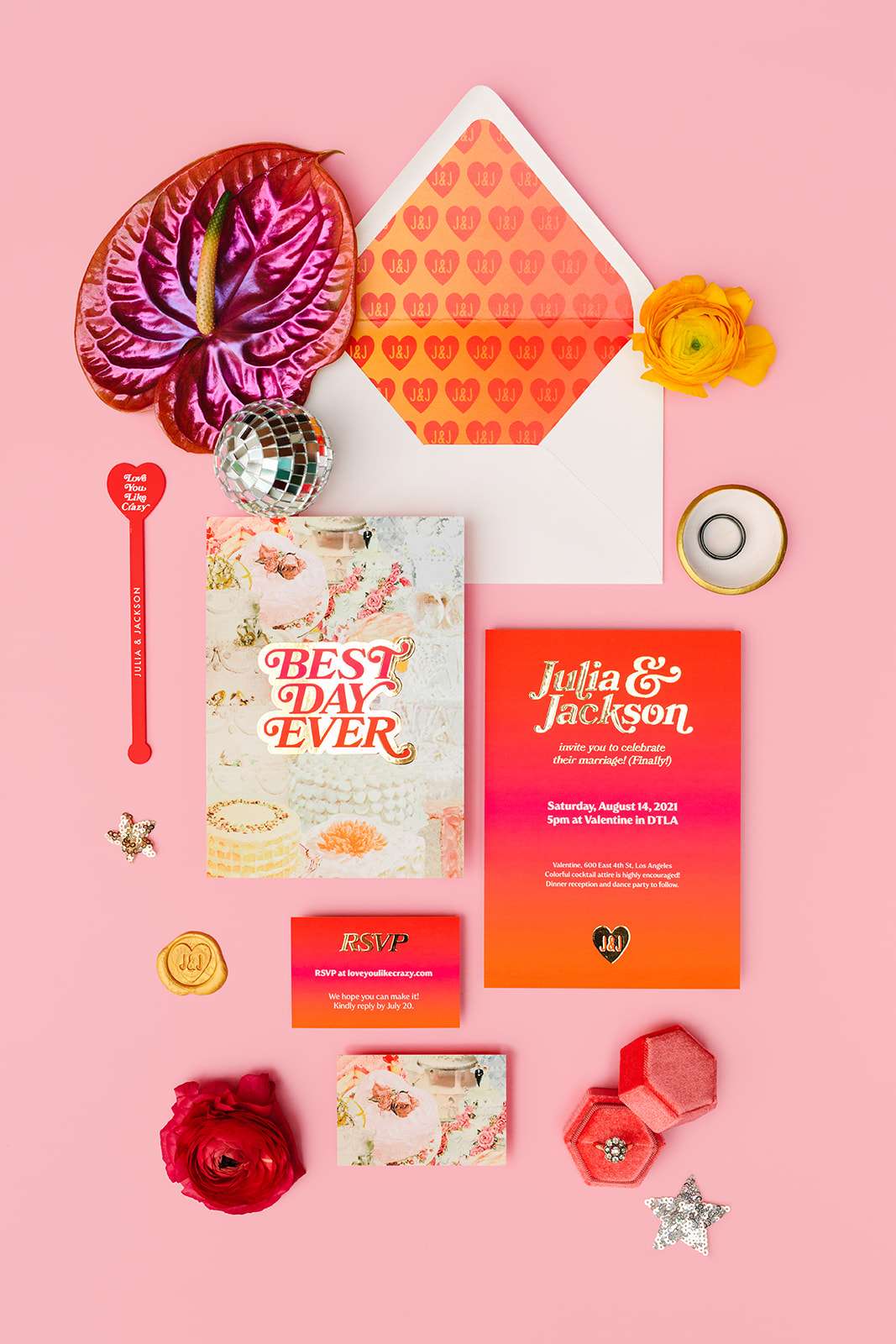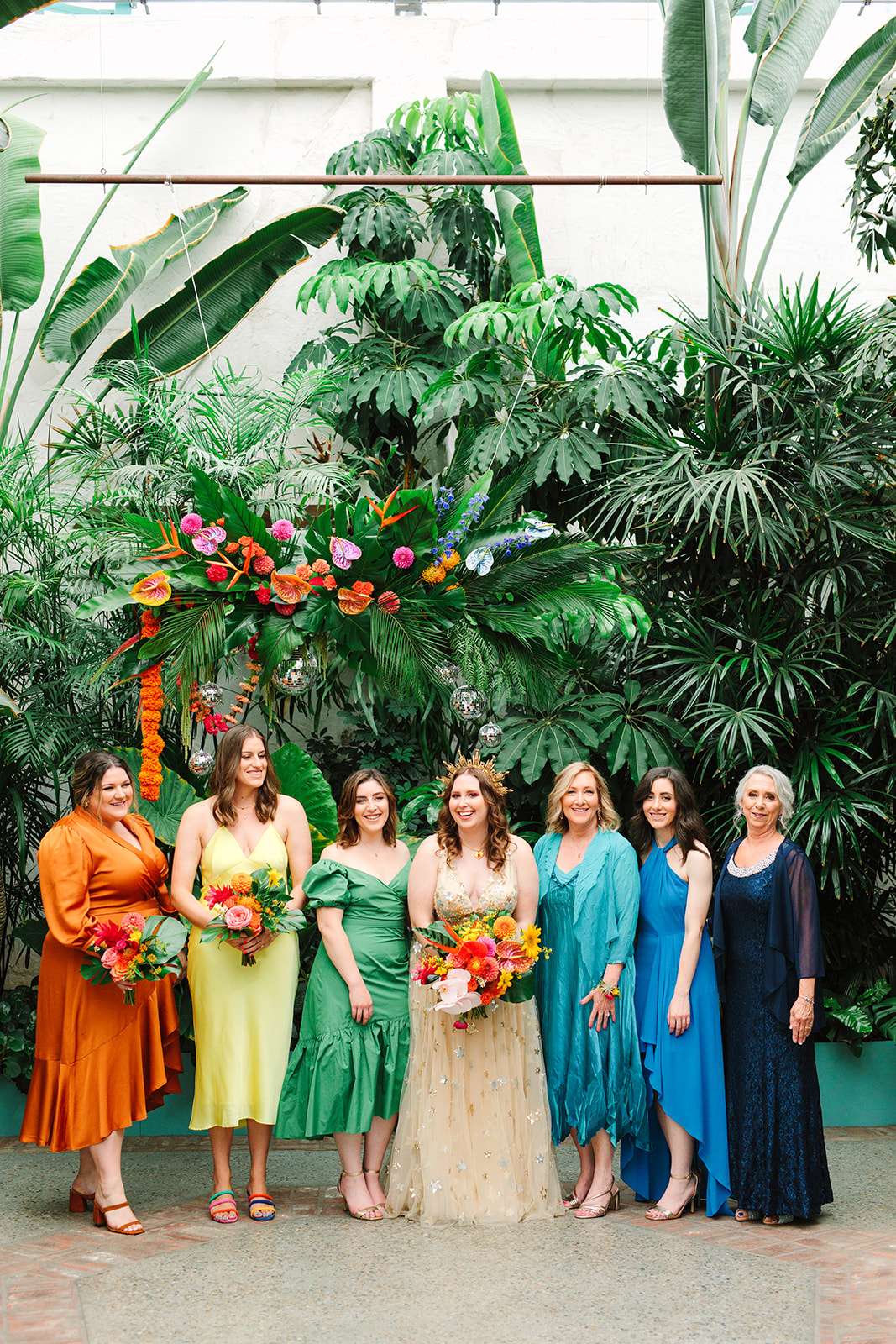 Julia's look was also anything but traditional! She wore the Orion dress by Willowby by Watters, bright blue ankle boots, a Carbickova Crowns headpiece and a tinsel jacket made by Rachel Burke. The bridesmaids were in yellow and orange to match the tropical/ sun set colour scheme.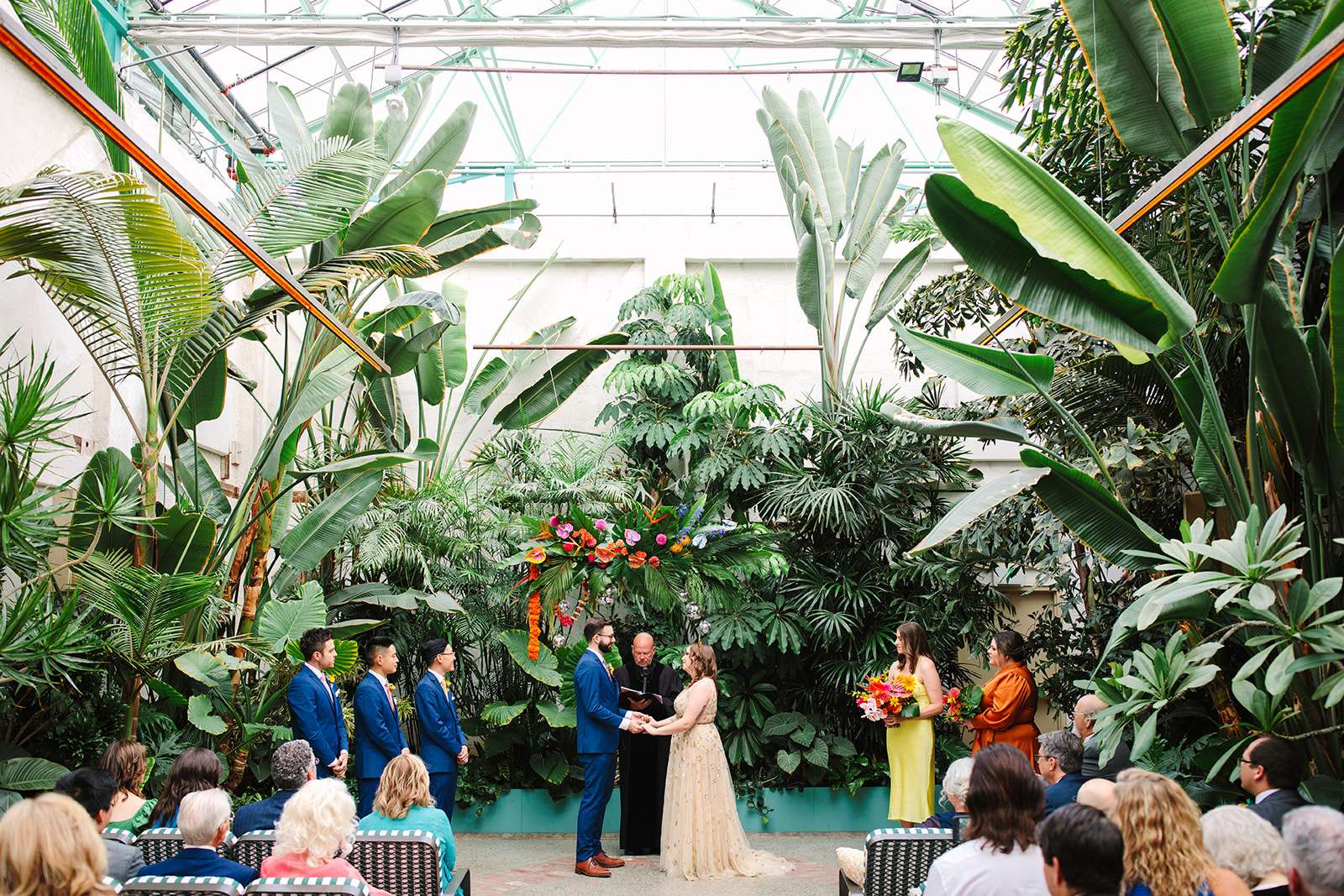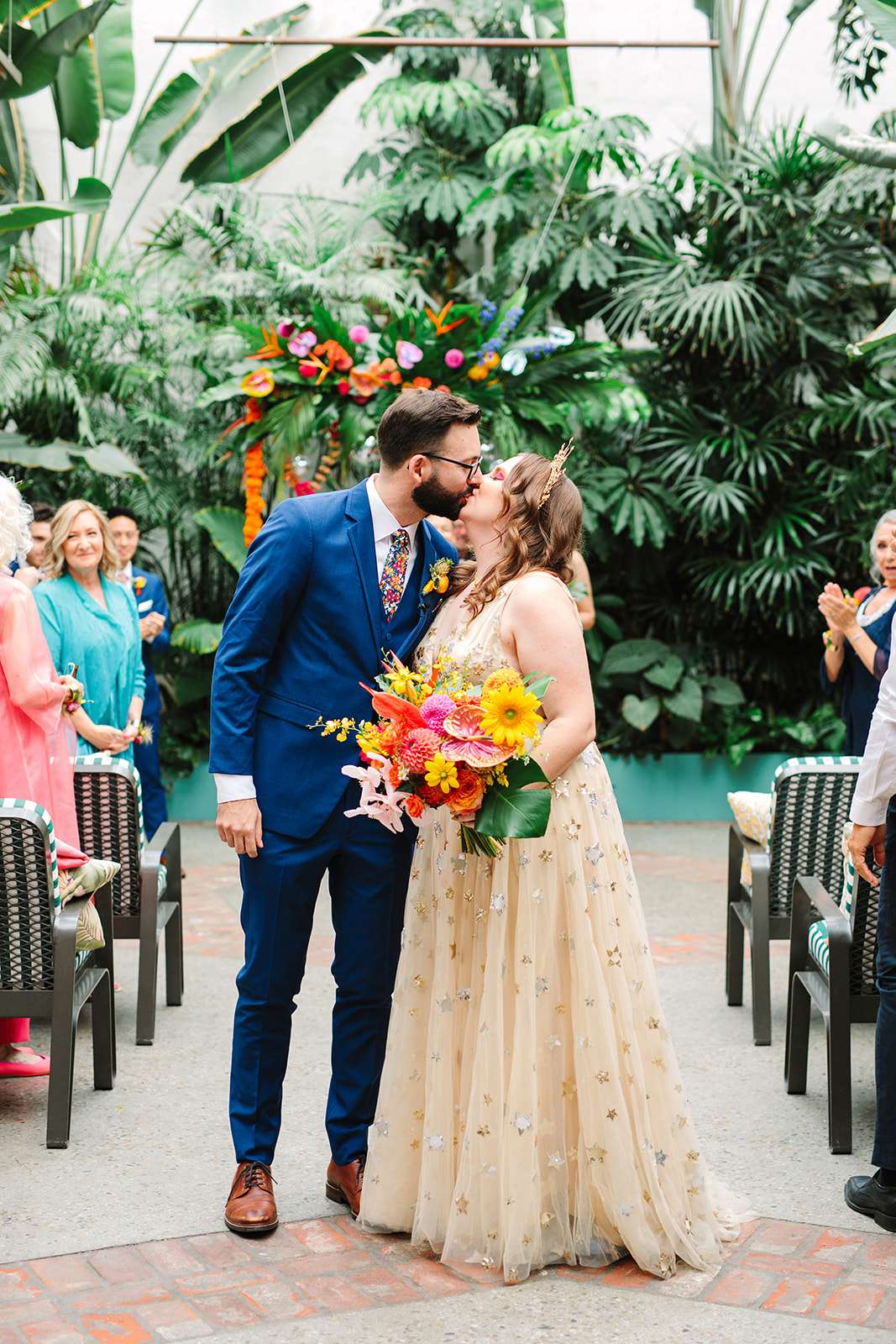 "All of the little details are things we feel made our wedding unique", Julia told us. "From non-traditional hot pink glitter eyeshadow to a hanging balloon and tassel installation in our wedding colours to signature drinks with fun names, we really put our stamp on the day. We really just wanted our wedding to feel like us, so we rolled with what felt right."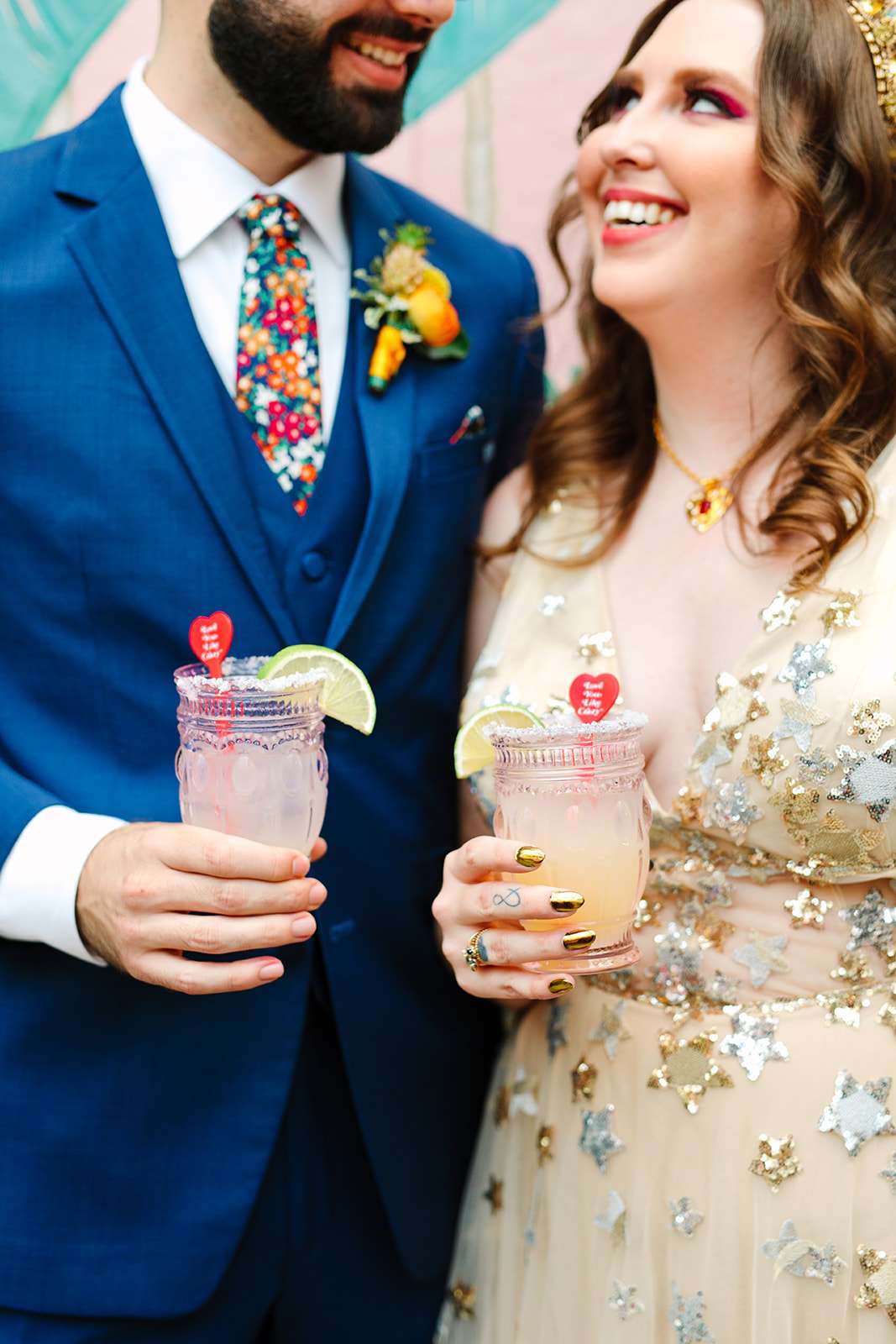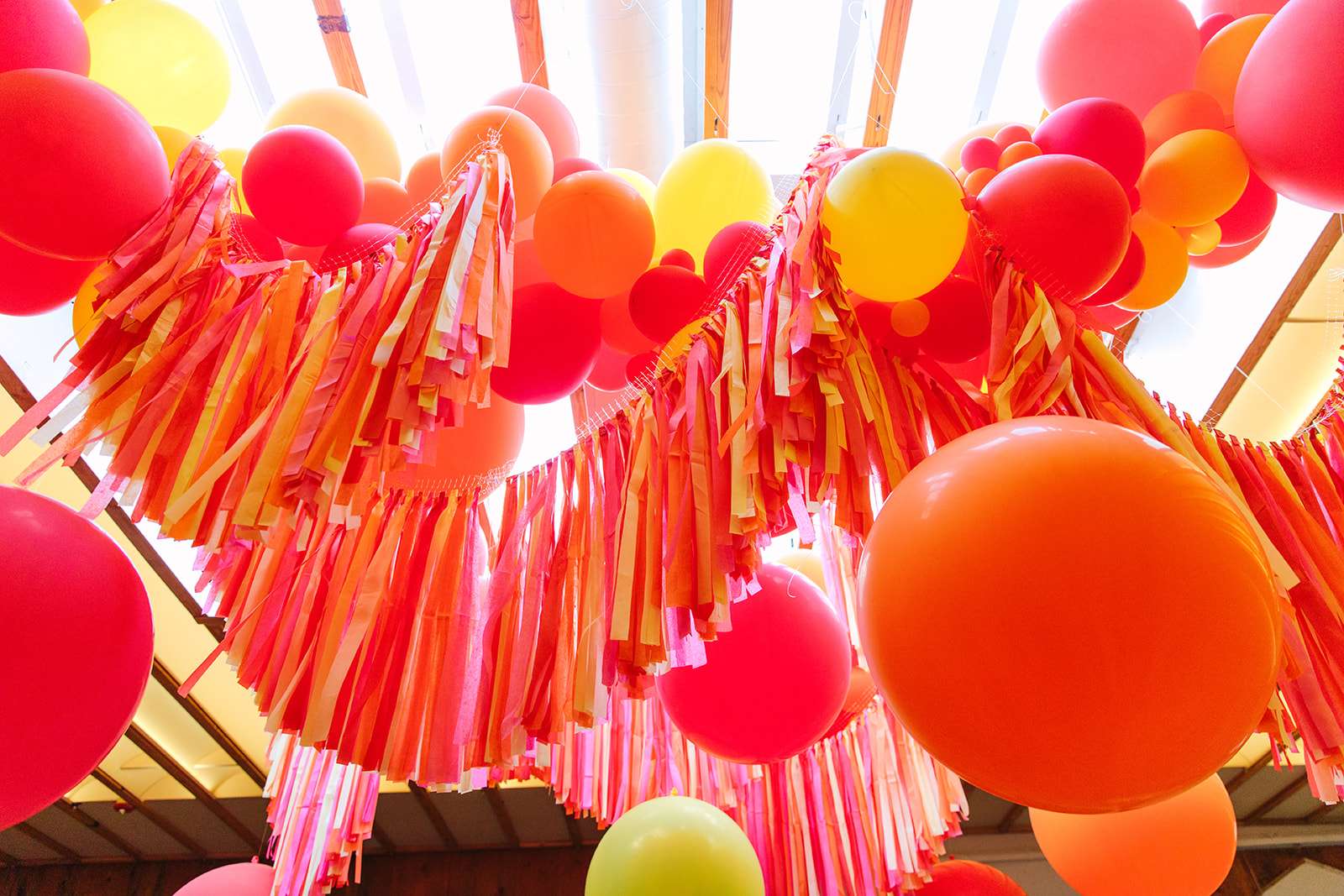 Julia collects vintage signage letters and stir sticks, so she knew she wanted to incorporate them as custom elements into the wedding as well. "I found vintage marquee numbers we used as table markers, and even created a vintage-inspired stir stick with the phrase, 'Love you like crazy', which is something Jack and I say to one another", she explained.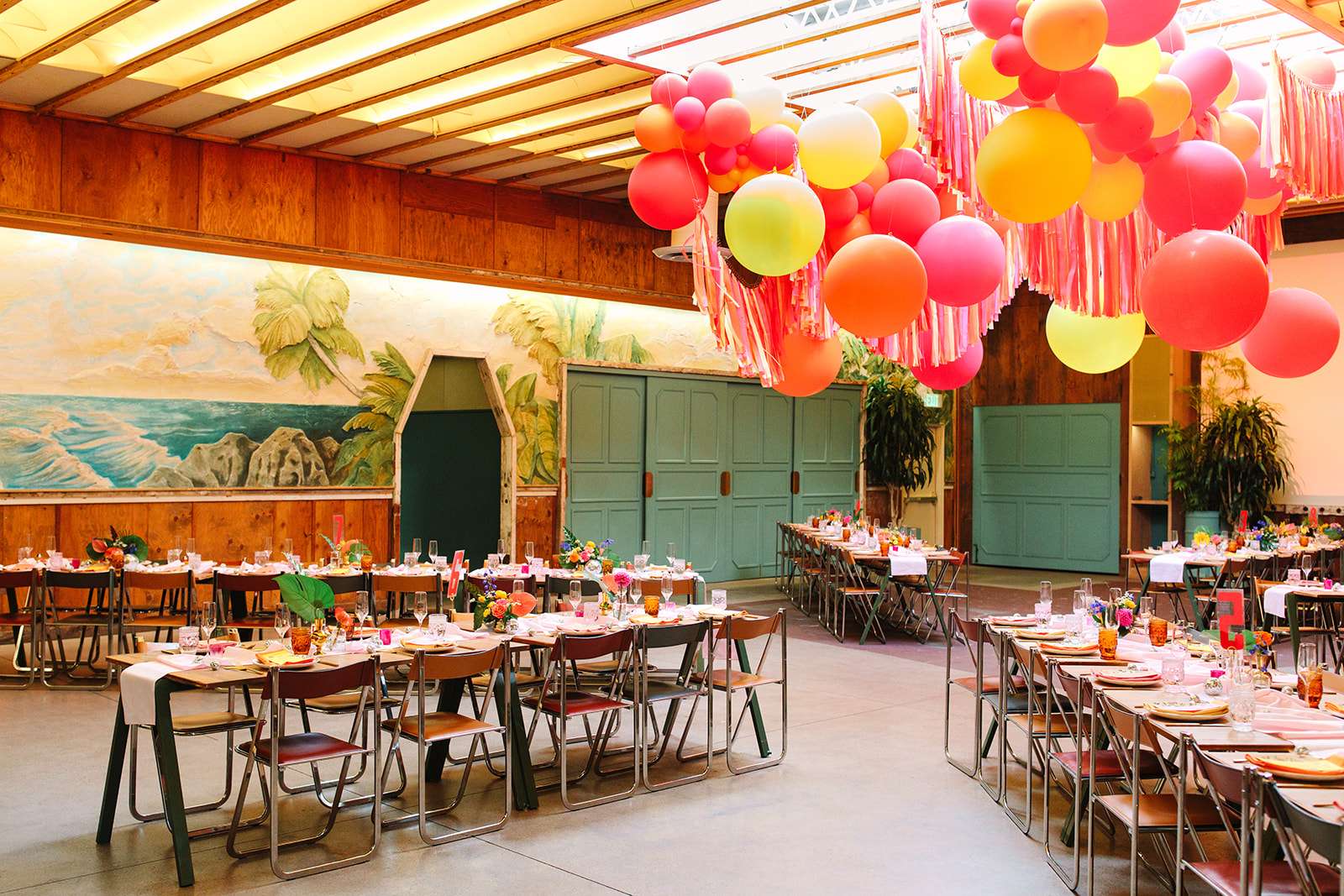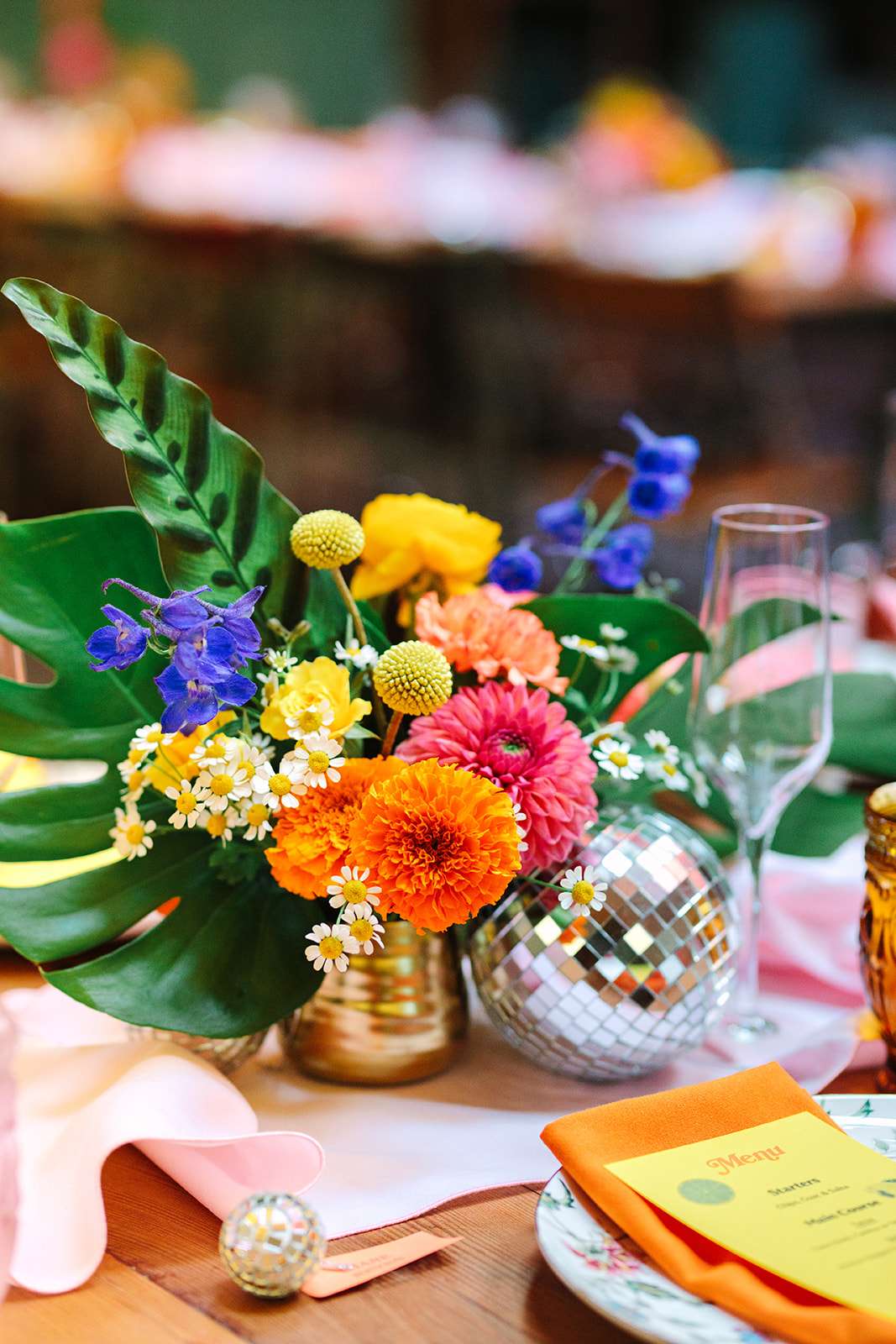 "We also asked our guests to bring it with the colour and pattern by encouraging 'colourful cocktail attire' on our invites. They didn't disappoint! Being surrounded by so many fun outfits added to the happiness of the day. In the end, it truly was a reflection of us."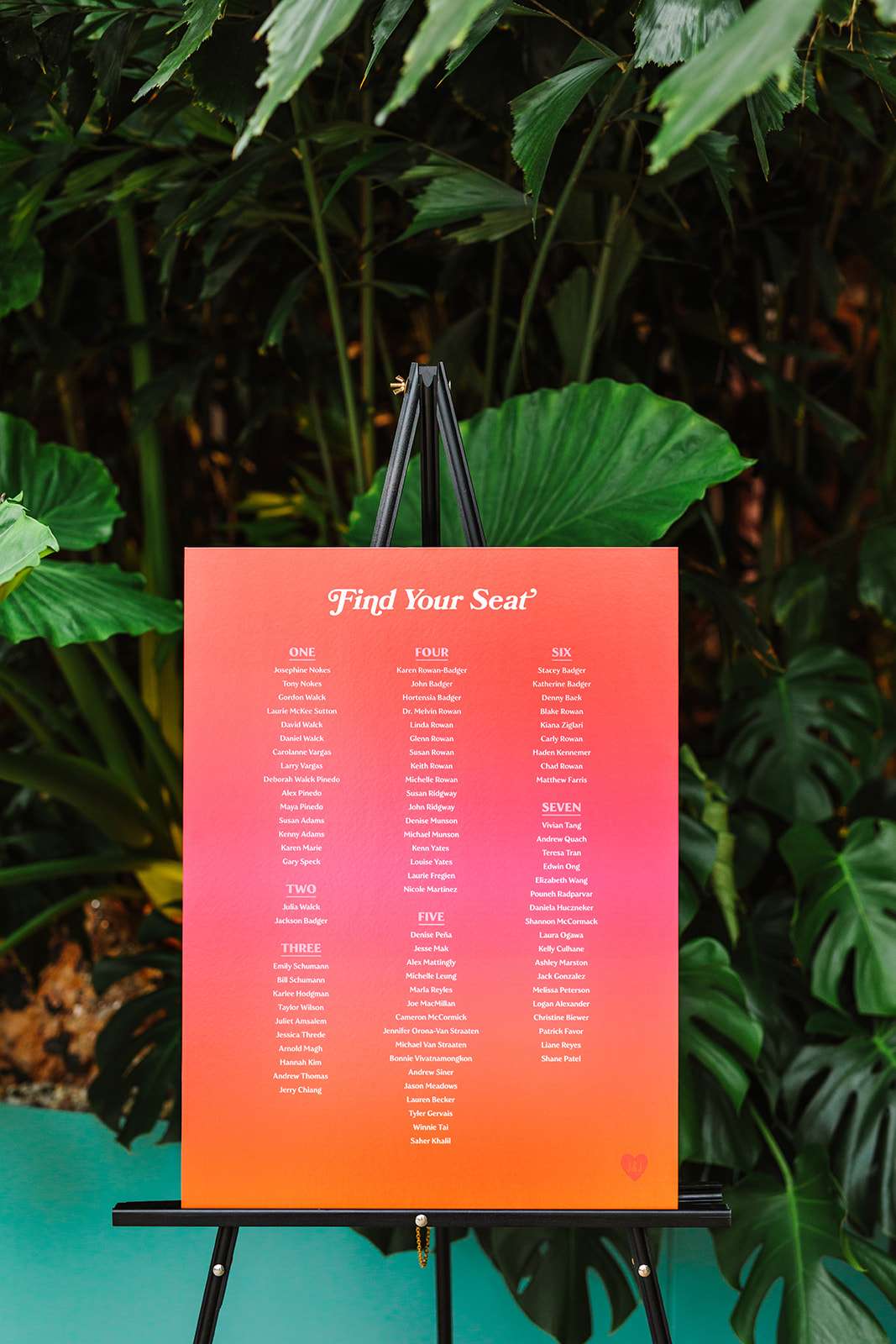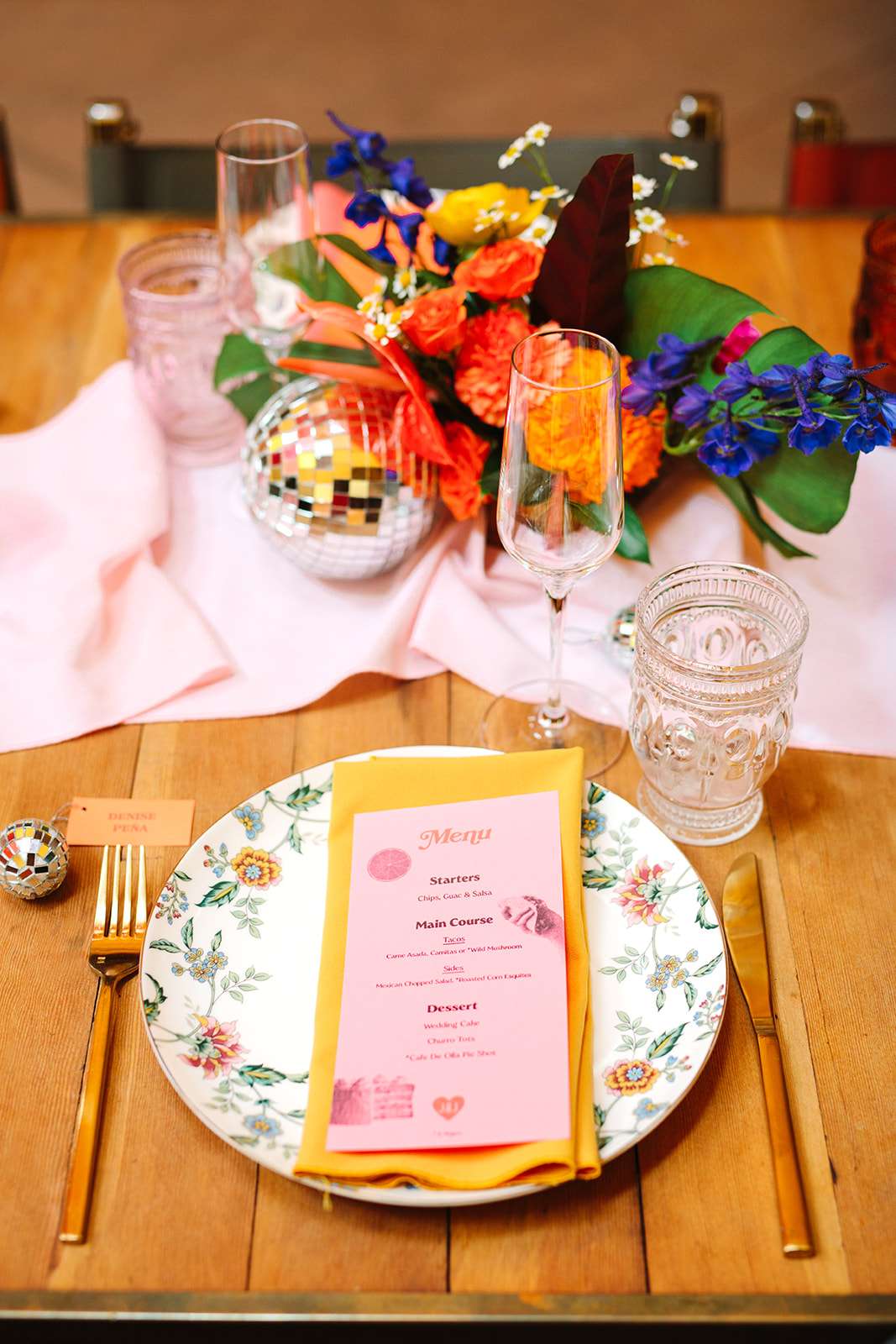 The bride also designed all the stationery (save the dates, resave the dates (thanks to Covid!) invitations, menus, table signs, custom magnet buttons and name cards) and they used mini disco balls for place settings. Although very involved in the creation of everything, the couple hired Holly Gray of Anything but Gray Events as their wedding planner, who set everything up on the day for them.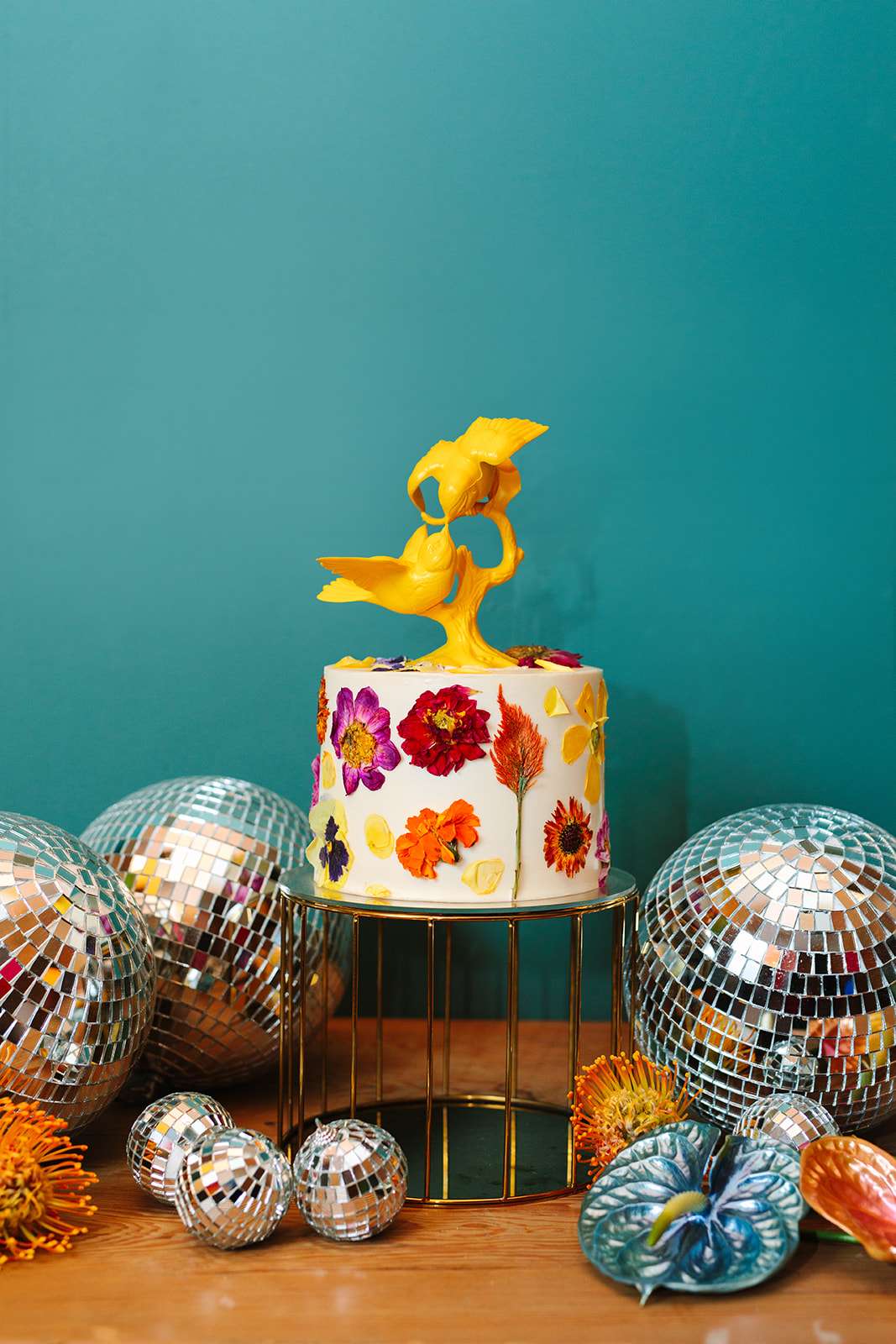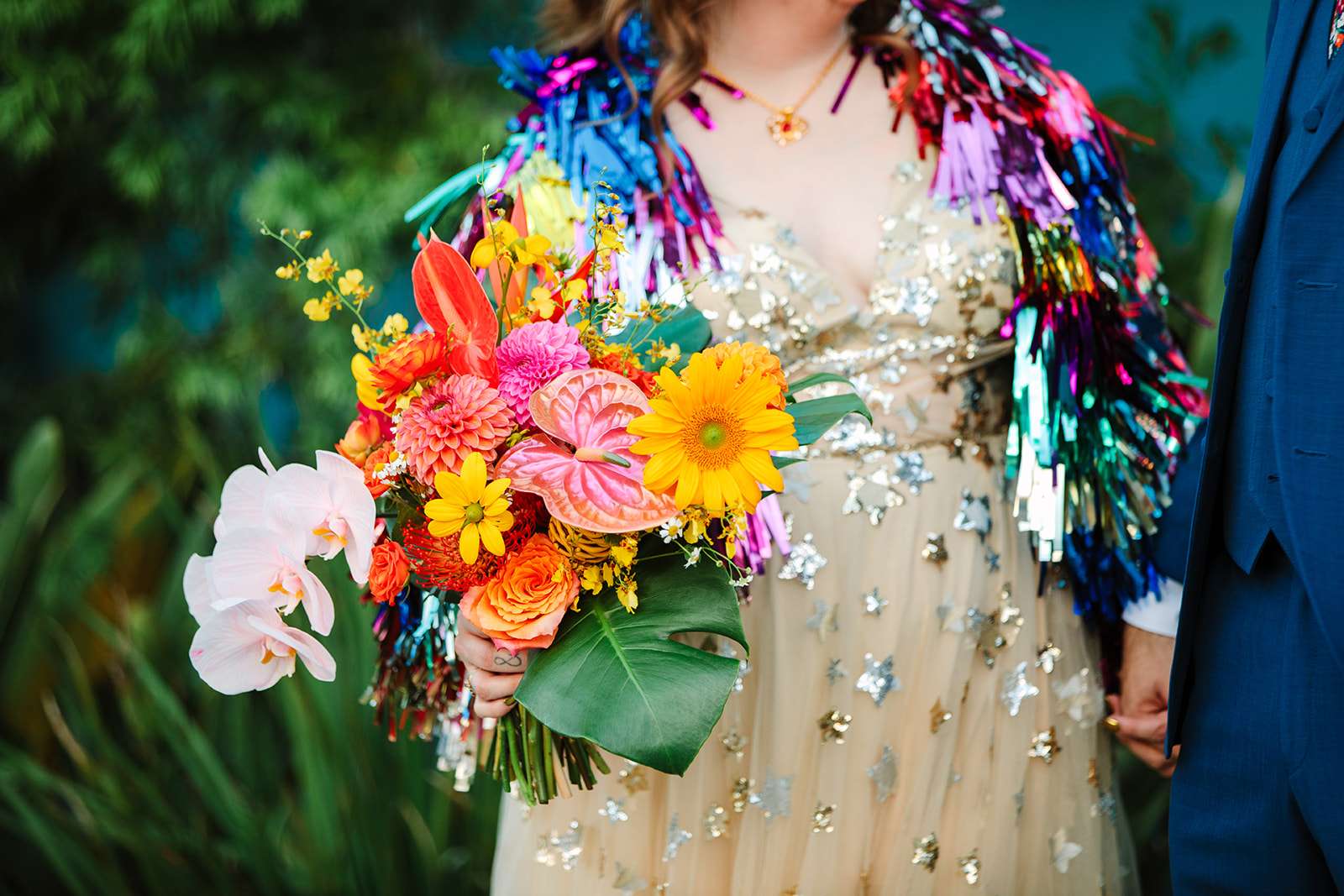 "We had a great wedding planner, Holly, who helped us navigate the unknown. Holly basically copied and pasted our original vendor crew to our later date, and created a smooth transition. On the day, we got ready at a venue across the street from our wedding venue. When it was time to change into my wedding dress, we walked across the street to the bridal suite. Before entering the building, I was told to keep my eyes shut so I wouldn't see any of the setup/installation happening. Holly guided me through the space (only hitting one chair), and did so once I had changed into my dress too. After our first look, we entered the venue together and saw everything for the first time. And WOW am I glad it was kept as a surprise for Jack and me to see together!"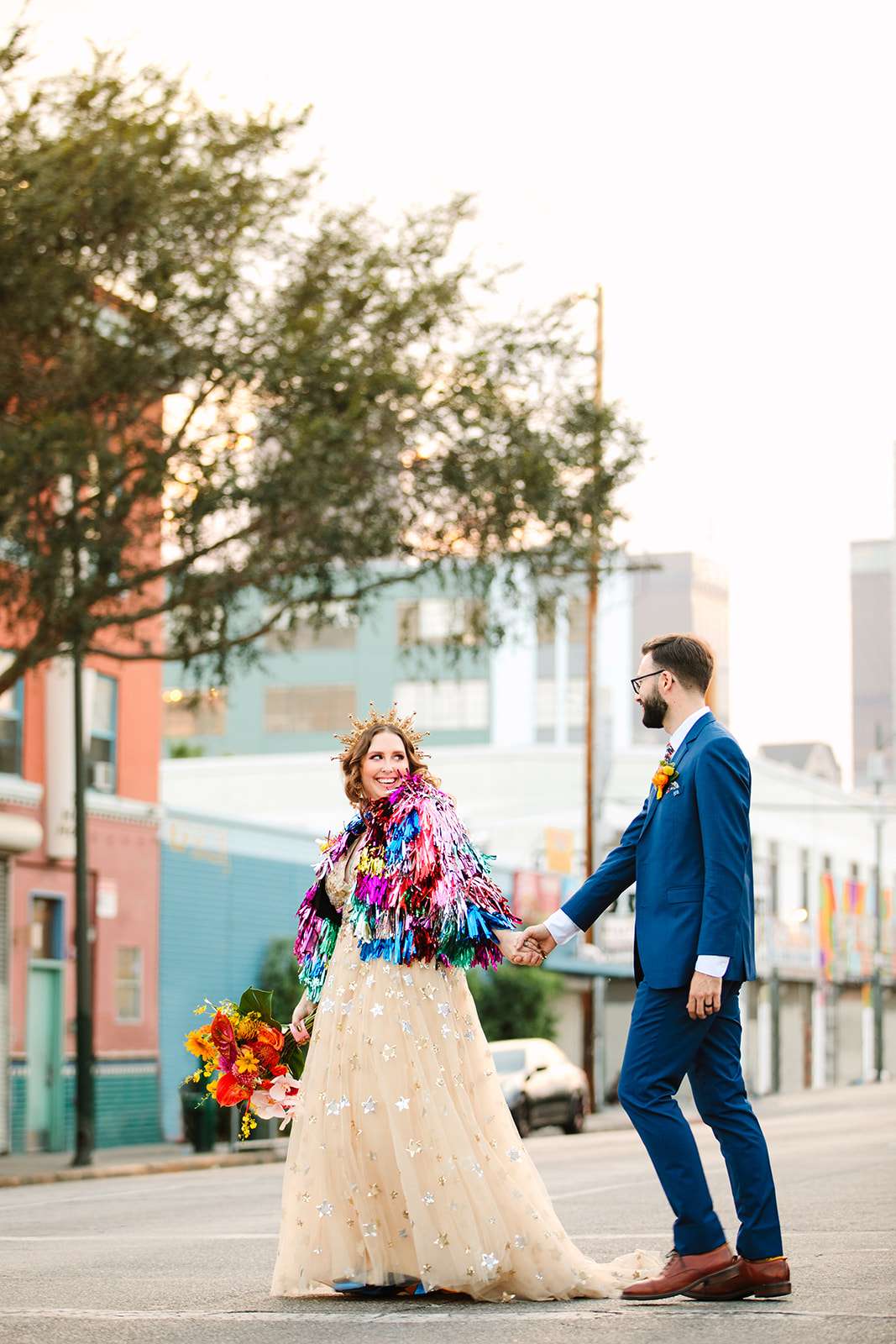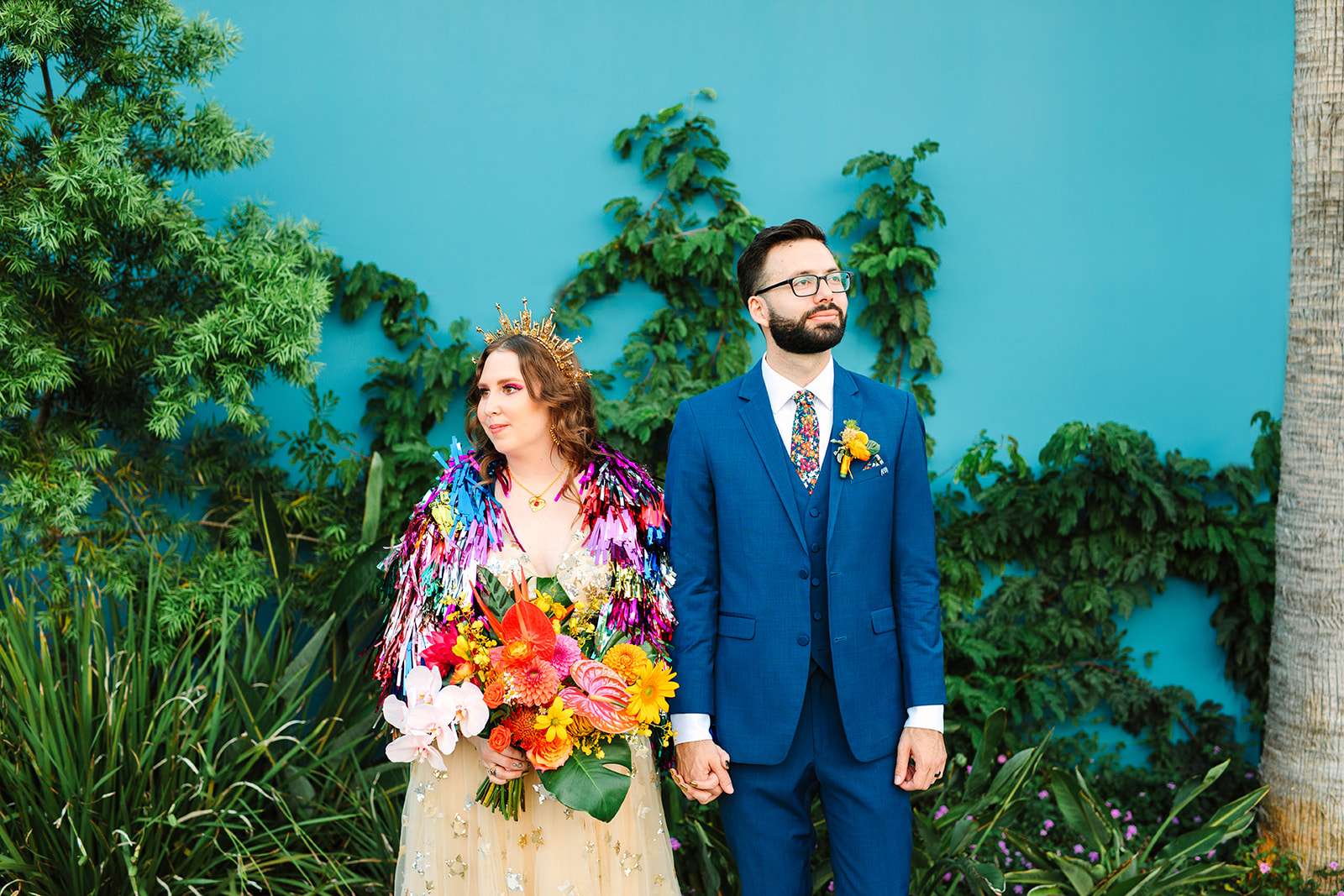 "Everyone has opinions and will tell you what you SHOULD do", Julia says. "Don't listen to those people. Find what feels special to you and your partner. Create a day filled with your favourite things. It goes by fast – make it something you'll be happy to look back on."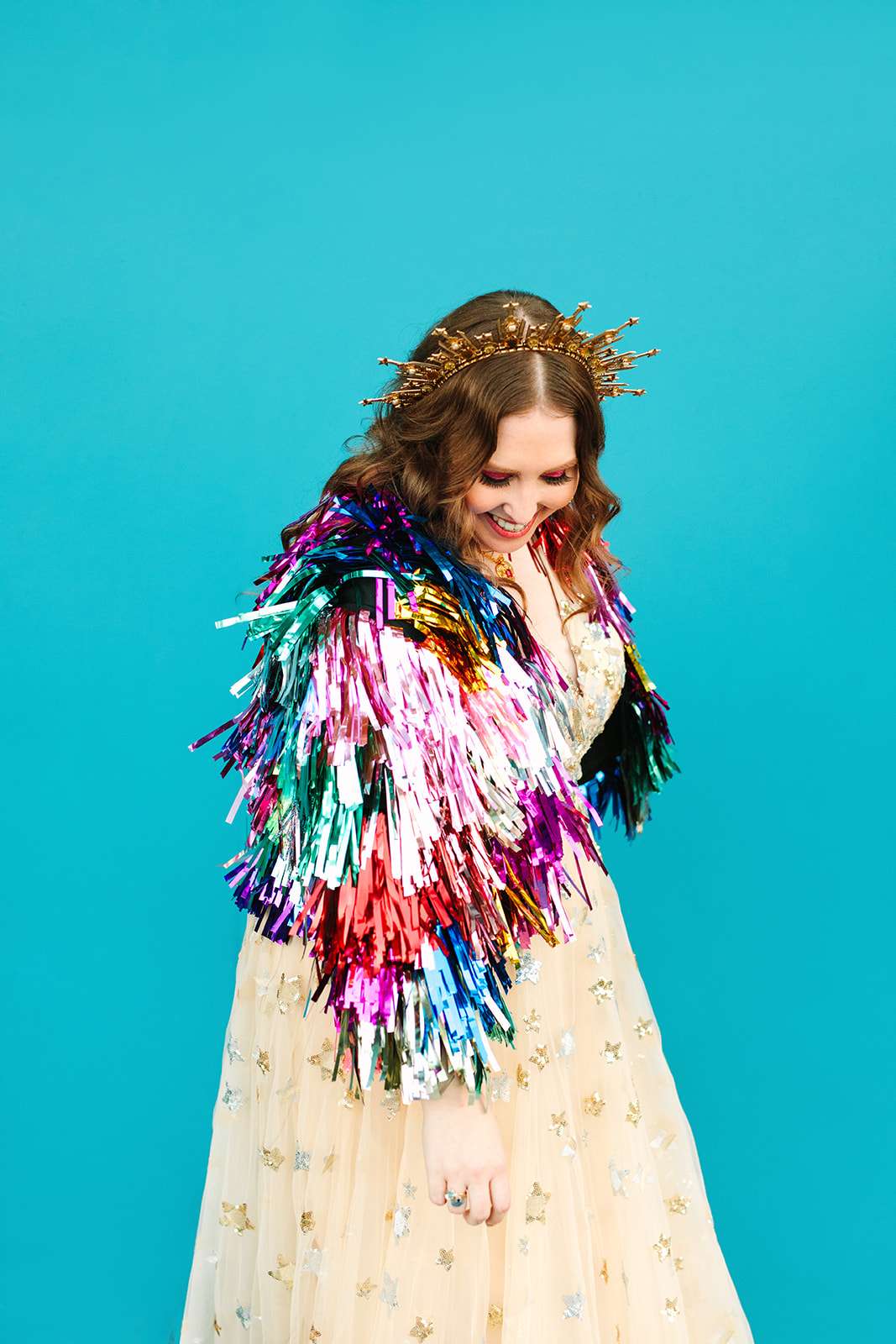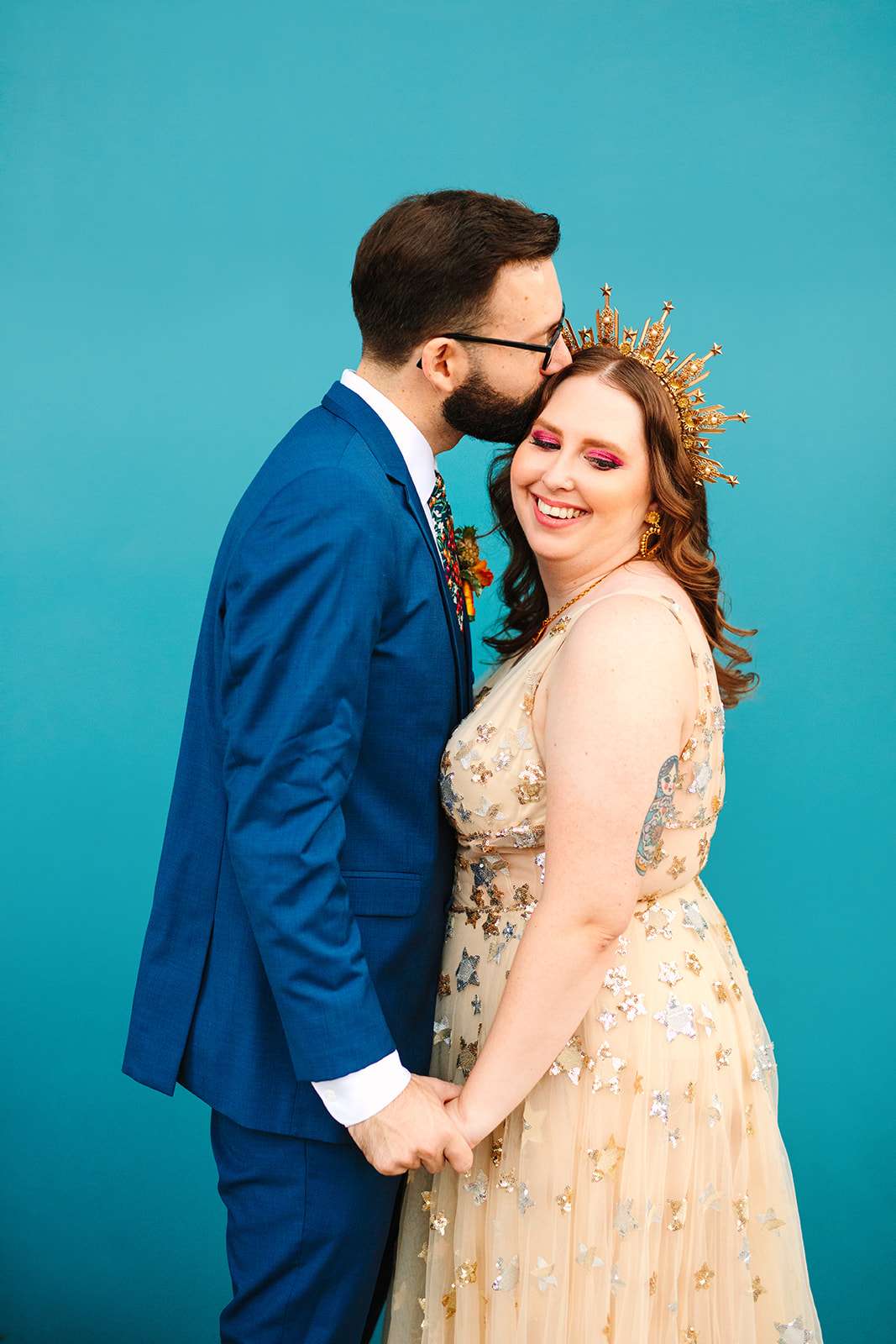 Their other advice? Find vendors who you really vibe with. "Mary Costa, our photographer, was the first vendor we hired. I had been a fan of her work for a long time and knew she was the perfect person to capture our colourful celebration. Find a vendor team that you really vibe with. Surrounding yourselves with the right people truly makes magic."