At Rock n Roll Bride, we're firm believers in finding beauty in the every day, but finding beauty in a laundromat might be a first even for us! Bare with us though, as you'll see from the images that with the right styling, literally anywhere can be a vibe when you throw enough rock n roll at it.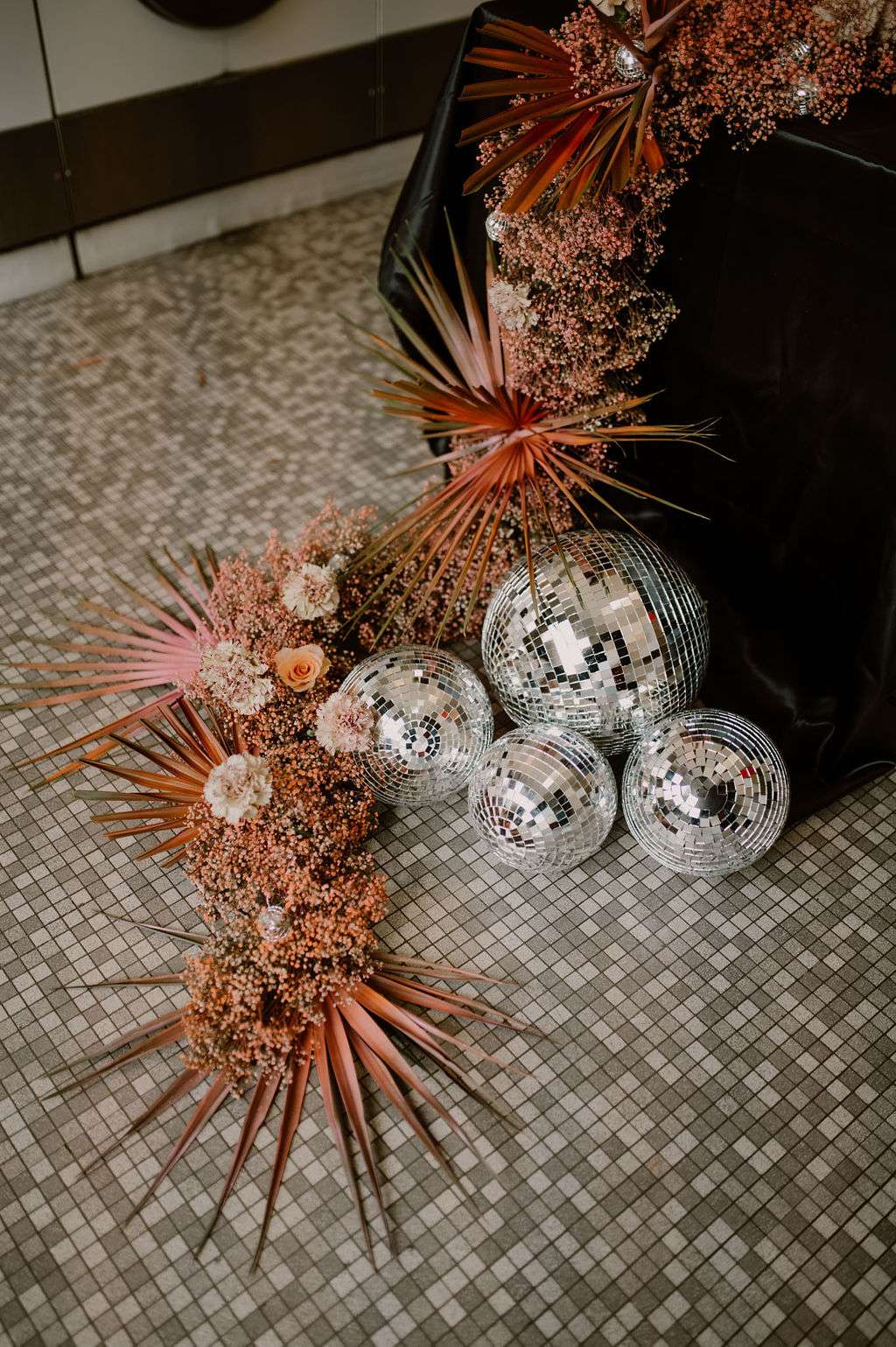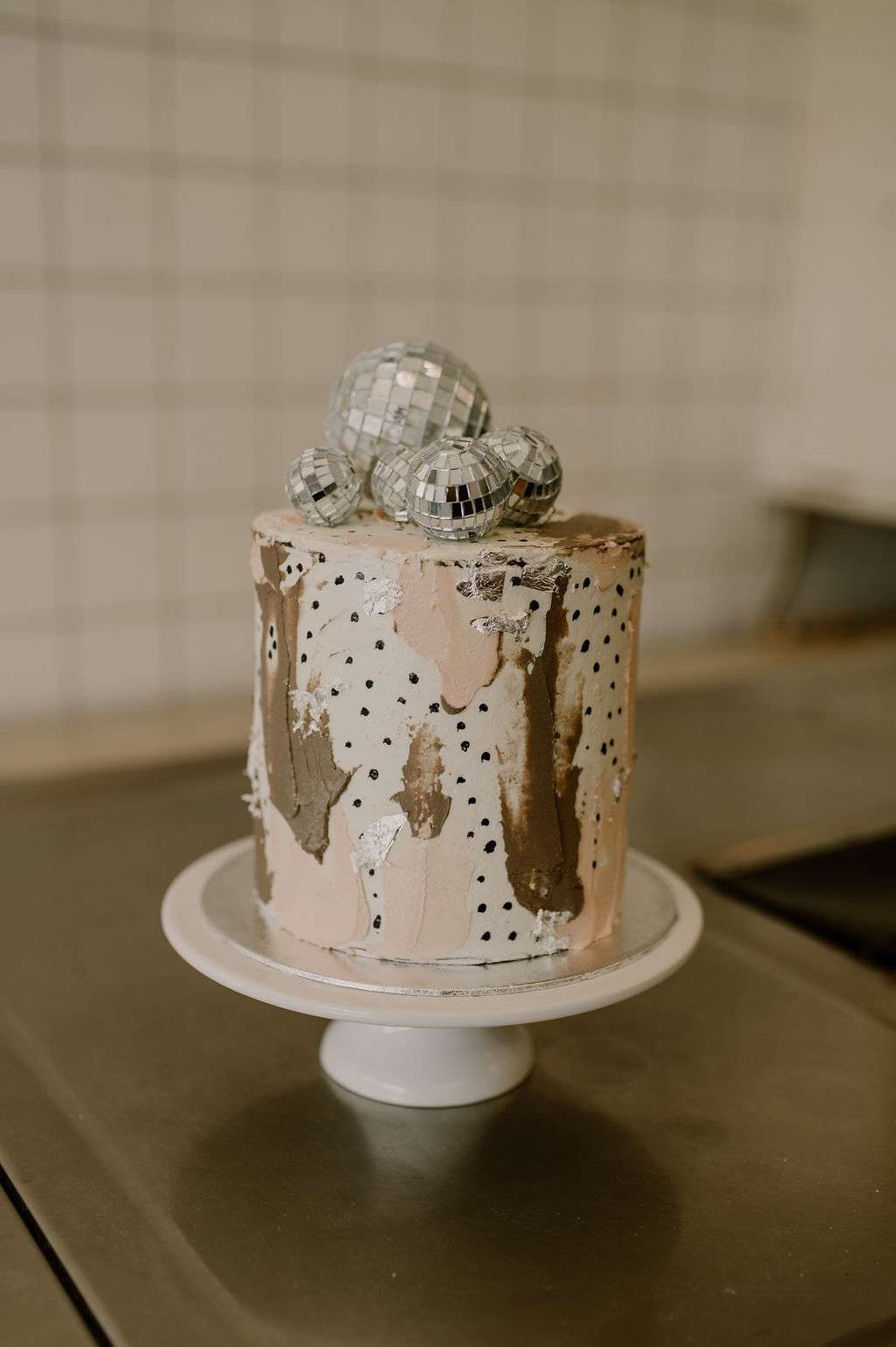 Together with photographer Anne Letournel, Matthieu from Marions Nous Dans Les Bois wild wedding films wanted to create some original wedding inspiration, choosing a vintage laundromat in Rennes, Brittany as their location; a place with an authentic atmosphere that perfectly juxtaposed their disco theme for a completely crazy wedding.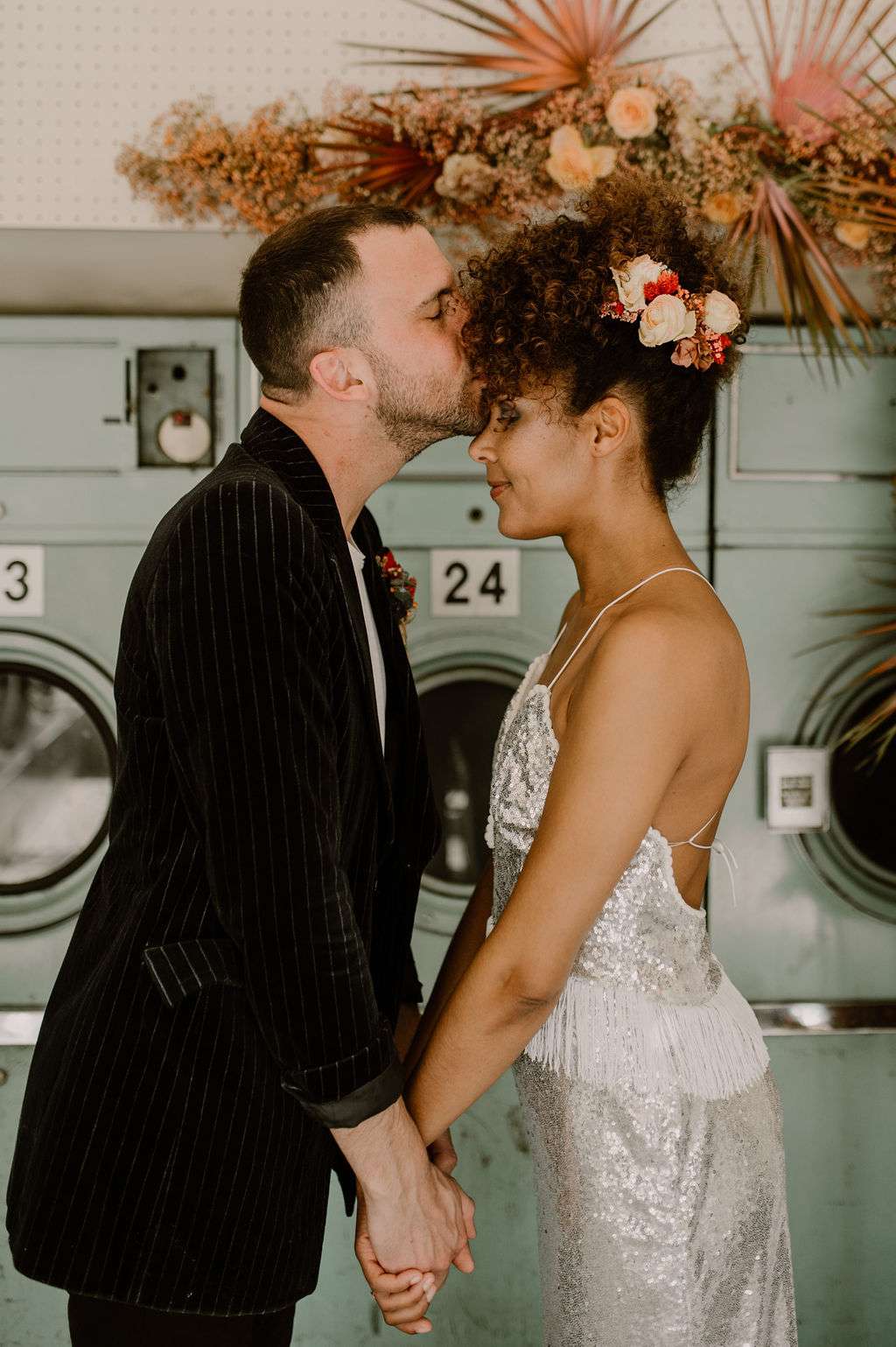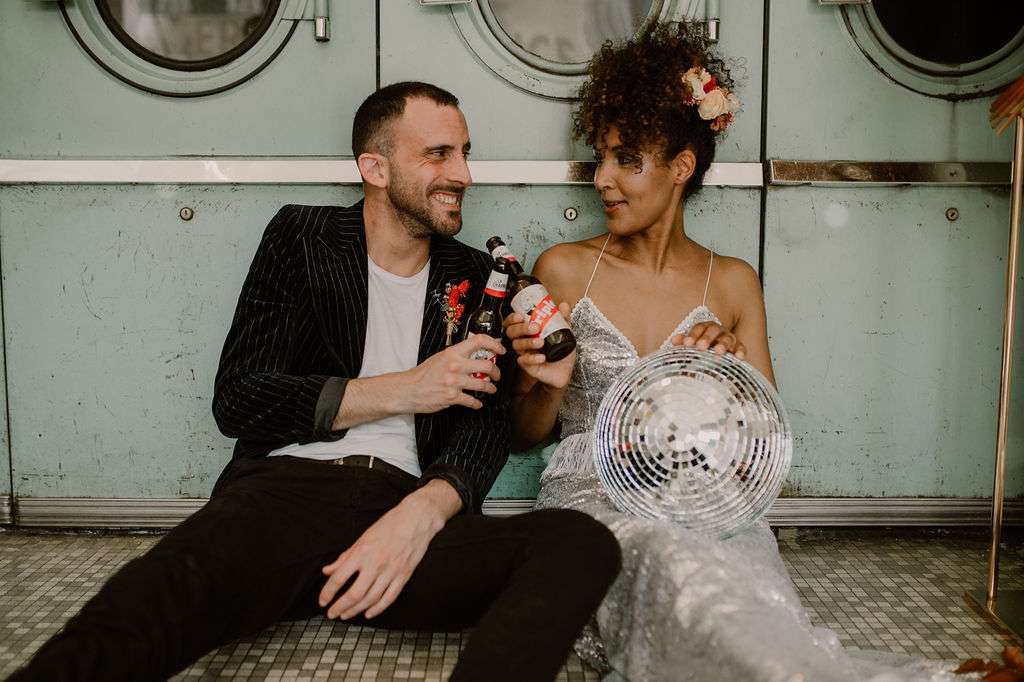 With styling by Vintage Events and florals by Madame Bouquet, the team also used a sequin dress, mirror balls and roller skates; all symbols of a bygone era to bring their disco theme to life. The result is a set up that is atmospheric, authentic, glamourous and unconventional – and above all else; FUN!
Without further ado, I'll let these gorgeous images speak for themselves. We hope this shoot inspires you to think beyond obvious locations for your wedding day, and of course – no wedding would be complete without a disco ball or two!