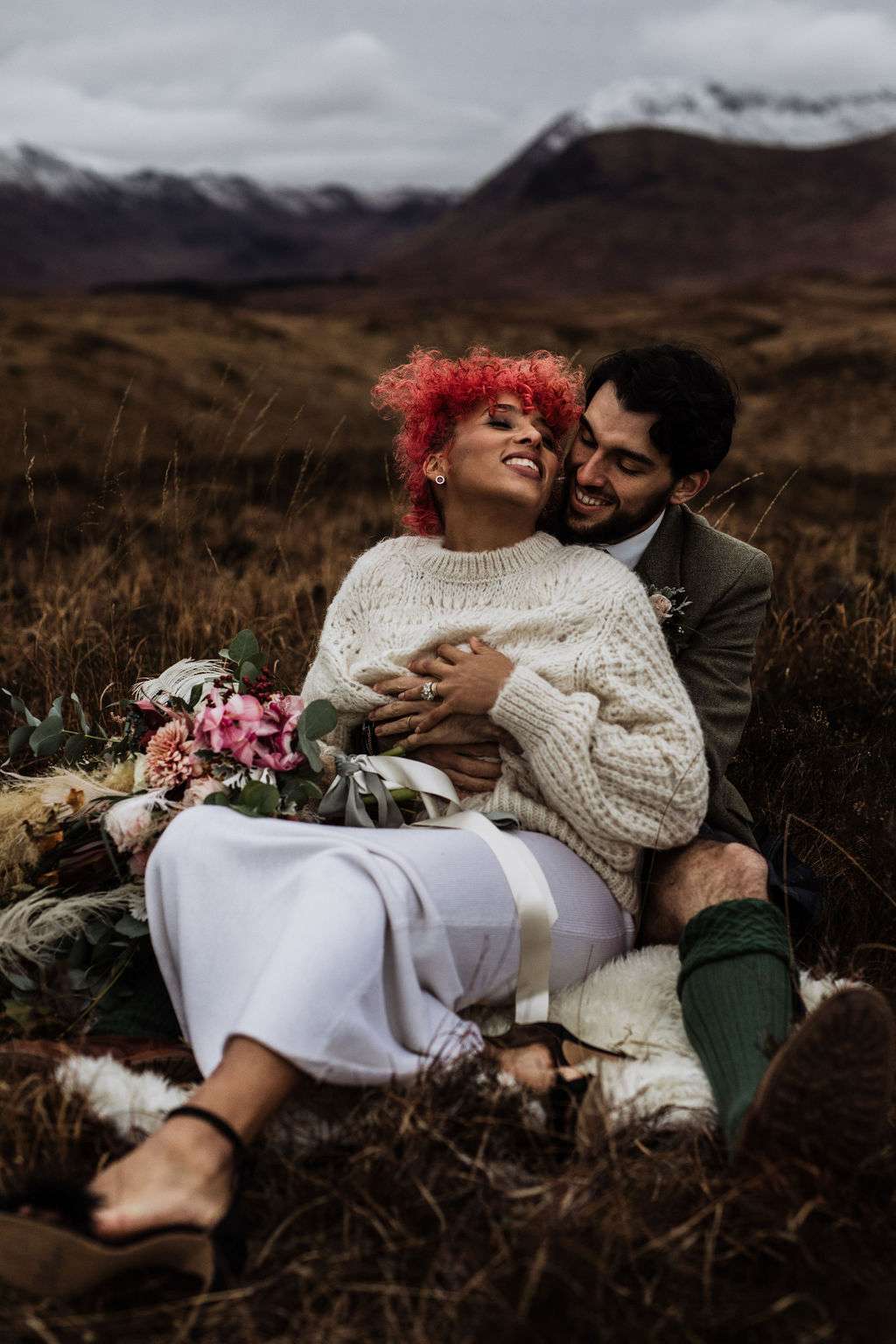 If there's one place in the UK the springs to mind when it comes to when you think of running away to elope, the Scottish Highlands is it! Photographer Charlotte Kinsella was inspired by the beautiful Glencoe area while putting together this elopement shoot with gorgeous real-life couple Danielle and Jeremy.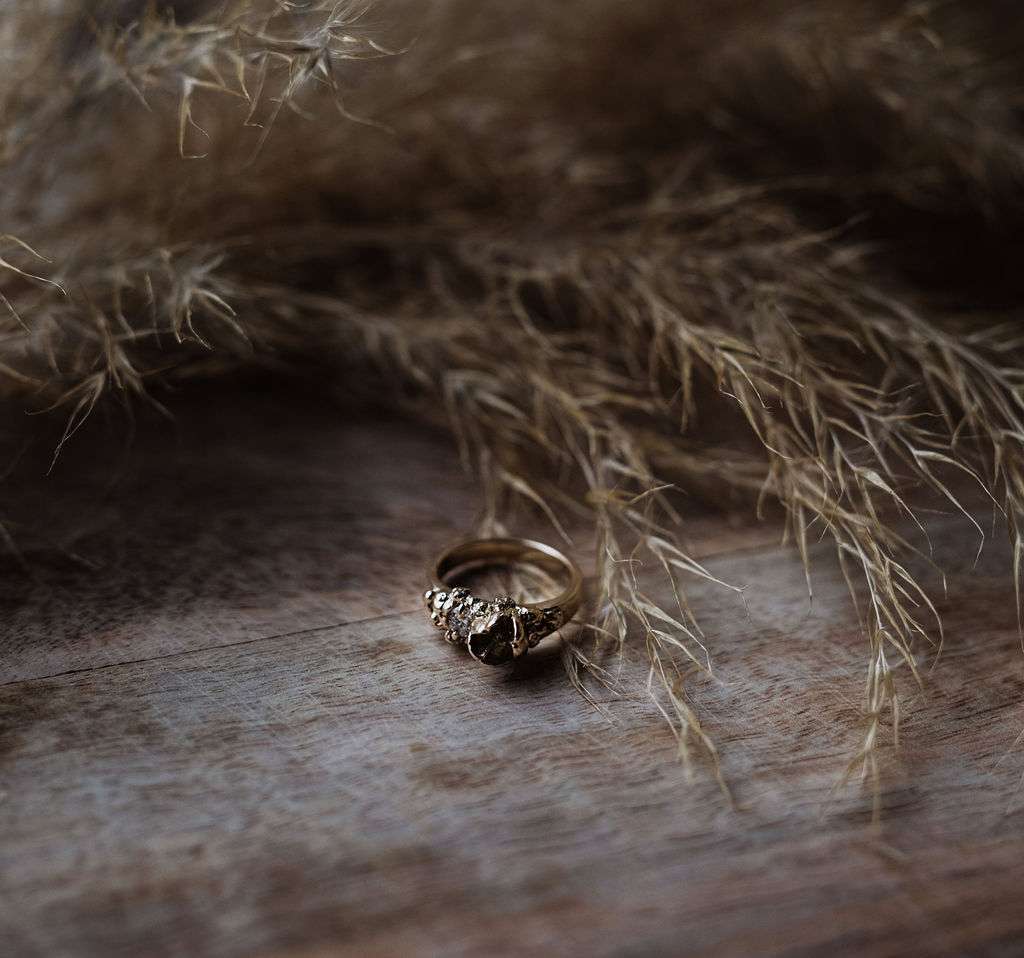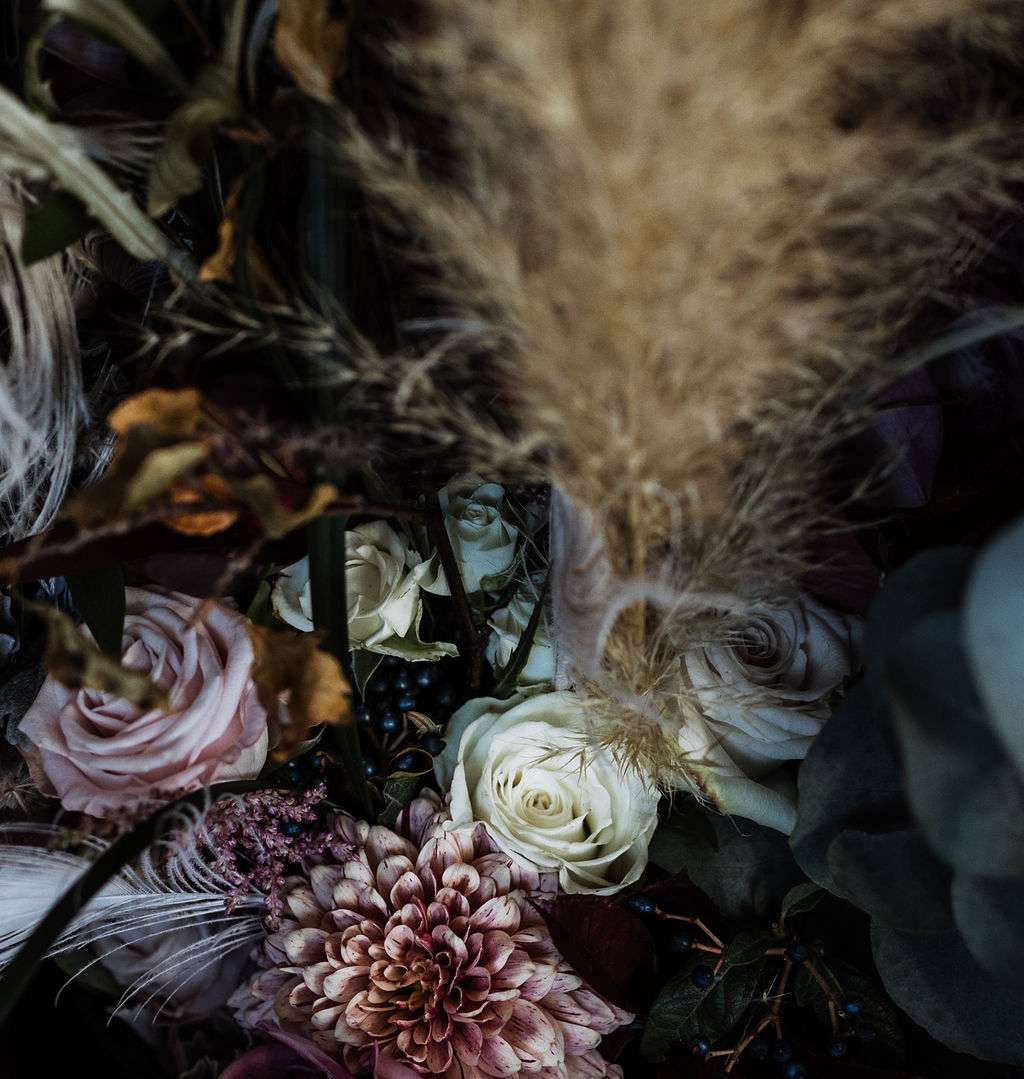 "I also wanted small business and sustainability to be at the heart of it," Charlotte told us. "I also wanted to create something super wild and romantic all while tapping into my obsession with high fashion and an editorial style. When I came across Coop Couture in my search for a dress, I completely fell in love! Her silk dresses are knitted by hand (by the woman herself, Gracie Cooper) and if the bride so wishes, can be entirely unravelled and reconstructed into a new design. She offers to redesign brides dresses into other pieces after their wedding day, which I thought was amazing."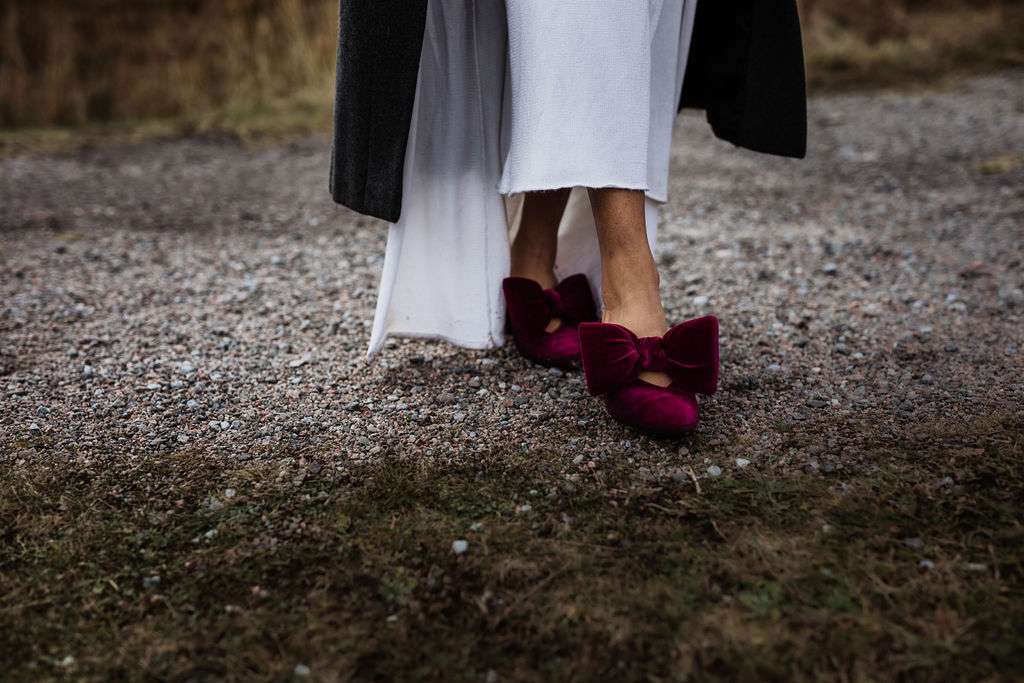 "Our Kilt master is a brilliant local business to Edinburgh, while the jewellery is all hand designed and crafted by Jane Harrison in her studio in Glasgow. The flowers and makeup are both small businesses in Aberdeen, so I feel we had a wonderful selection of small Scottish businesses from each corner of the country, and I had previously worked weddings with some of the suppliers and we clicked when working together so knew I had to bring them altogether to create something spectacular!"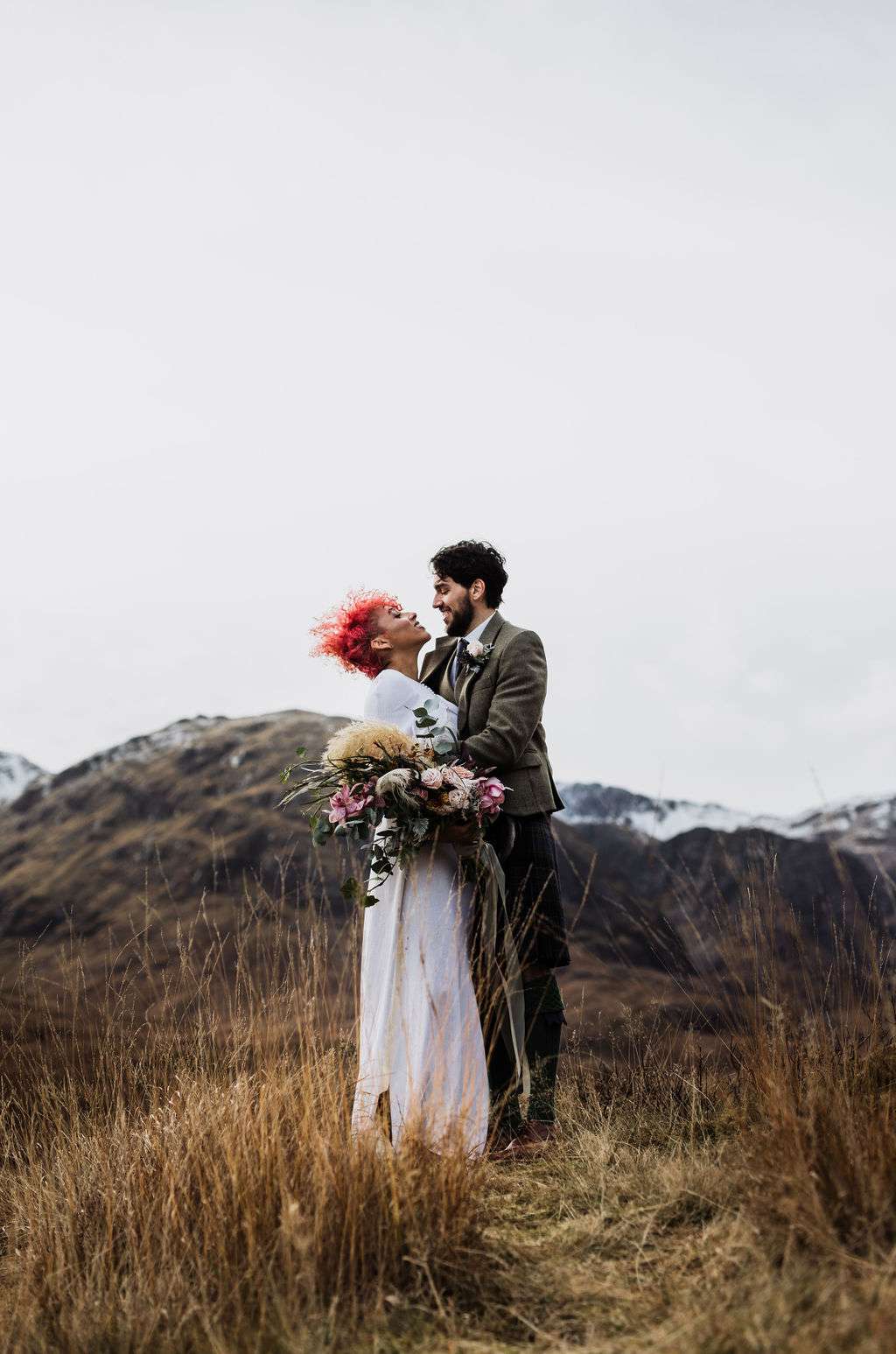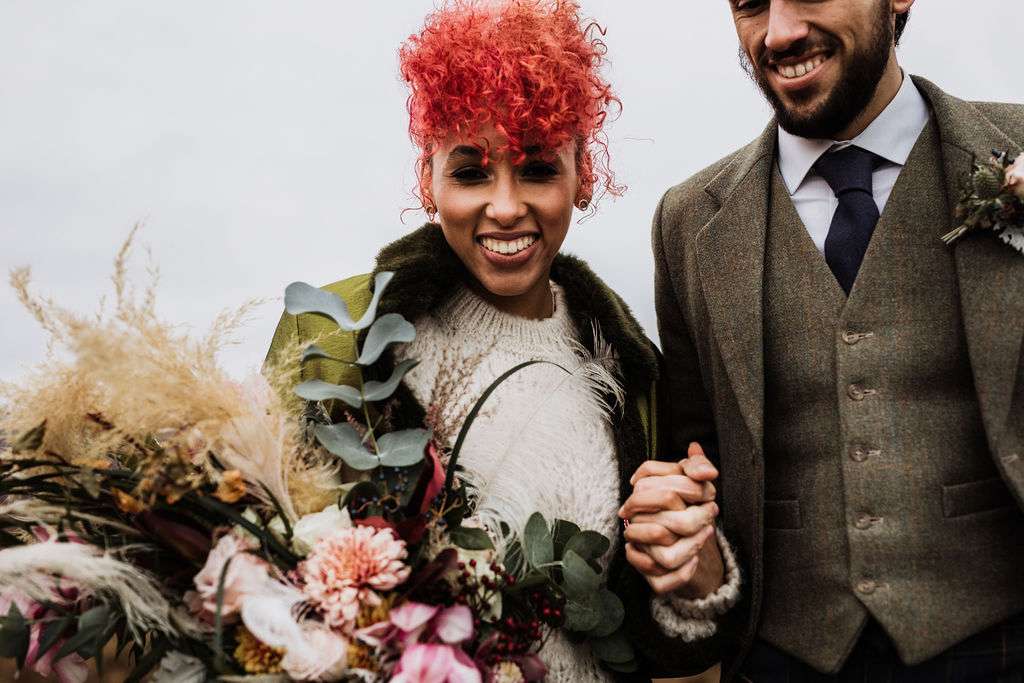 The team started the day in Fort William before exploring some different spots in the Glencoe area including Glen Etive and Rannoch Moor. The 'ceremony' spot was actually a little loch just below the site where Hagrid's Hut was filmed for Harry Potter – it's even on Google Maps!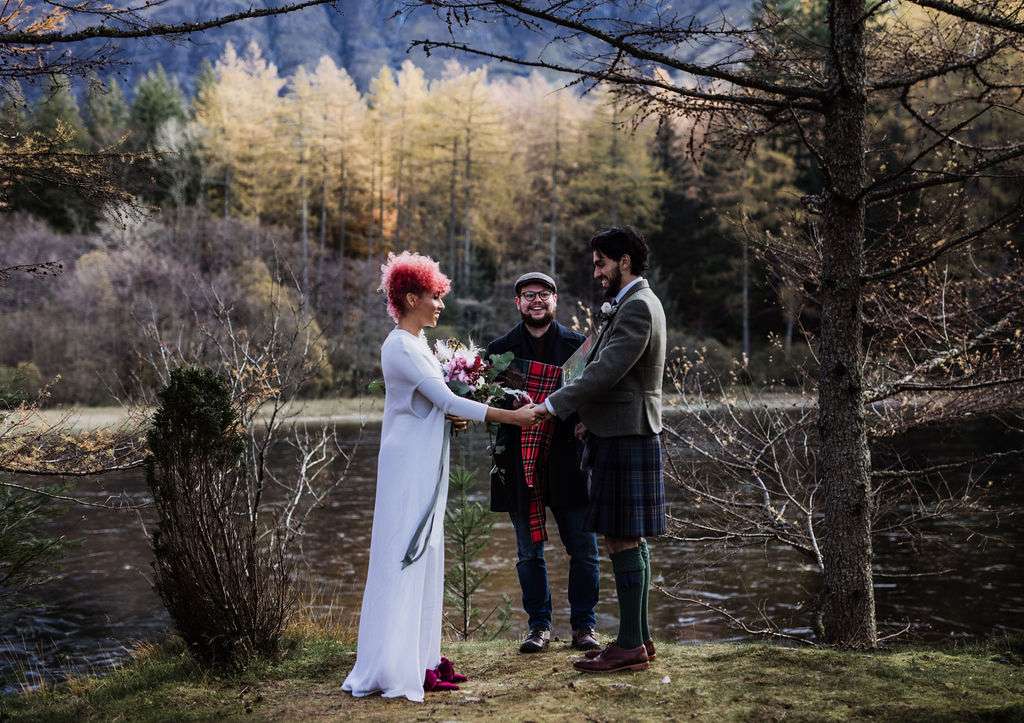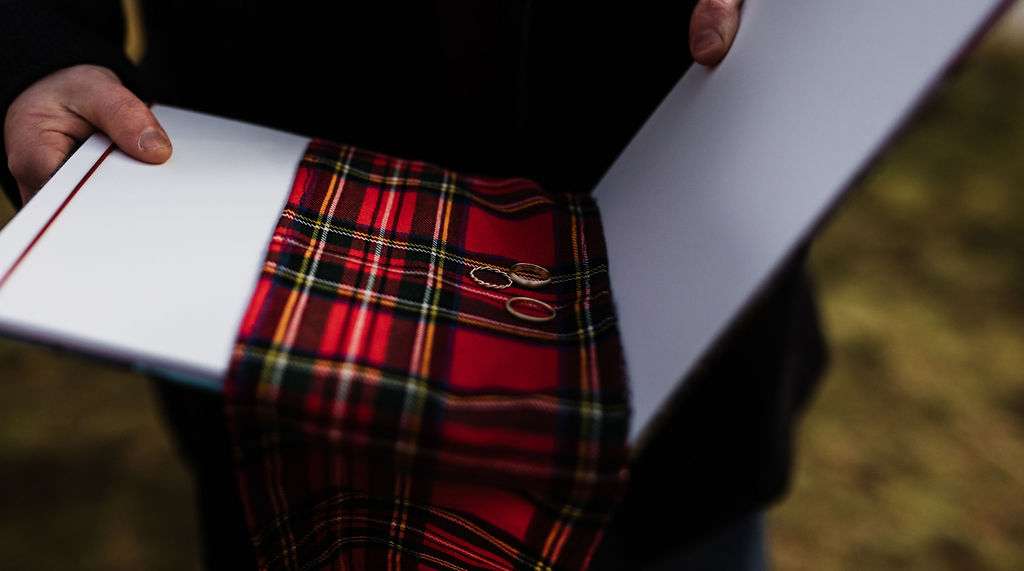 "I hope when your readers see these images, it will fill them with a sense of wild romance and inspire them to run away to the mountains, hand in hand with their love to say 'I do'," Charlotte concluded. Nothing gets my heart racing like being surrounded by the cool winds of Scotland, with heather on the hills and snowy topped mountains, so I want Rock n Roll brides and grooms to feel inspired to head to the hills and elope, to be wild and free and totally in love. Especially after the past wee while, there is nothing more romantic than just the two of you on your 'I Do' day, running through the hills, while stealing kisses in the wildest of places."