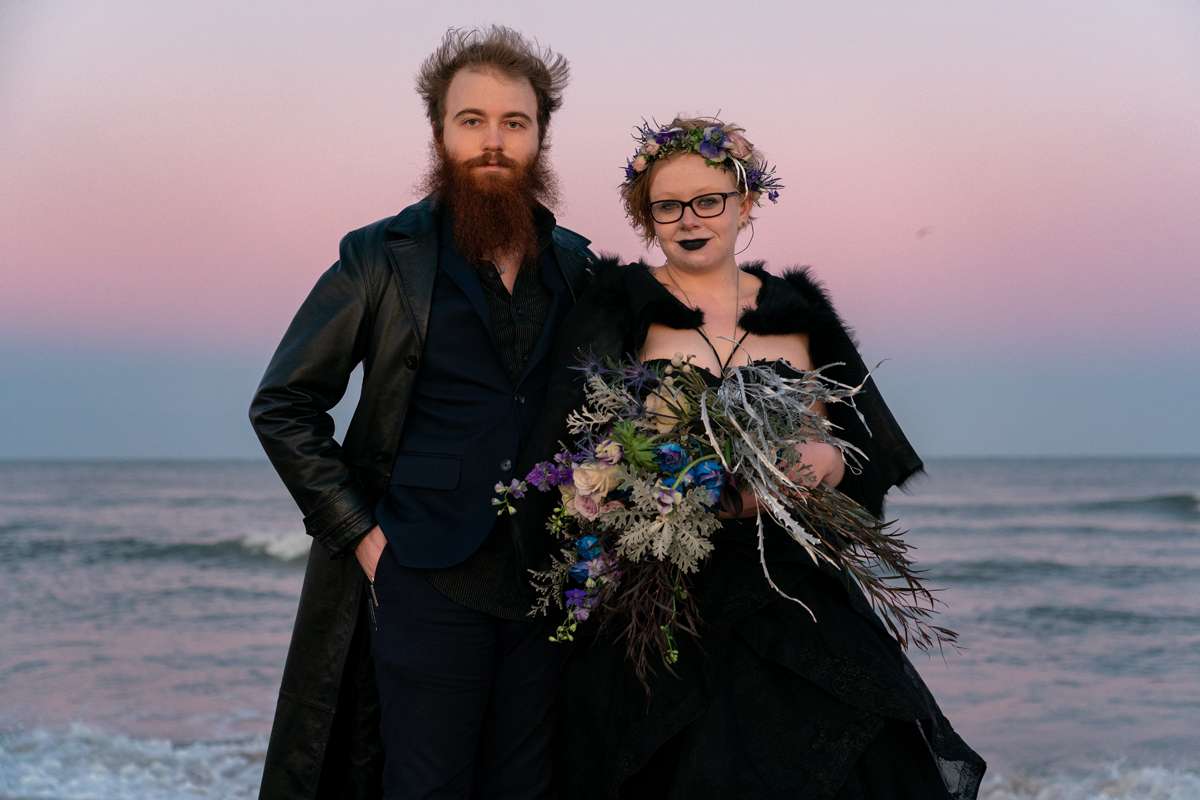 MaryAnn and Braden got married on the beach at Cape Hatteras on December 9th 2020. It was an intimate elopement which was very much inspired by Rock n Roll Bride. "You guys inspired us so much while we were planning", the bride told us. They also played homage to their love of adventure and the colours of the night's sky. They used a lot of blue, purple and silver to give the look of both the starry night sky and the ocean, and used wintery textures in the florals.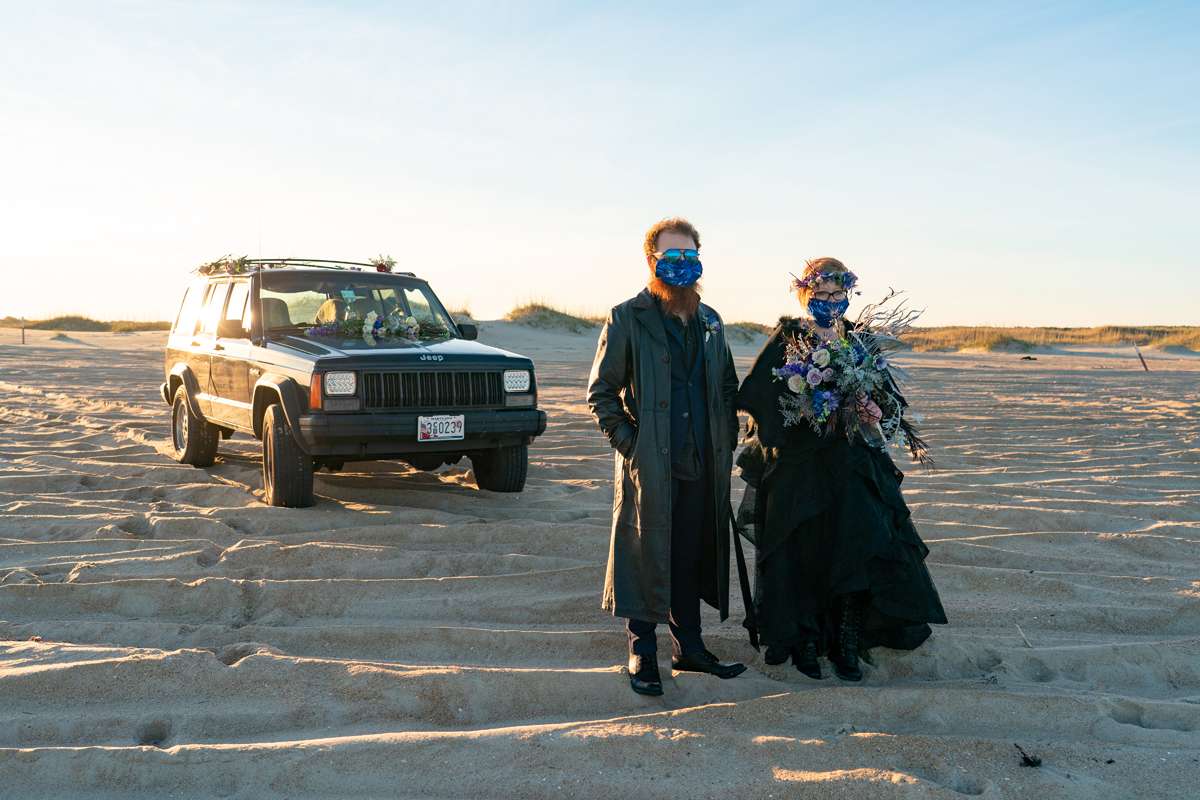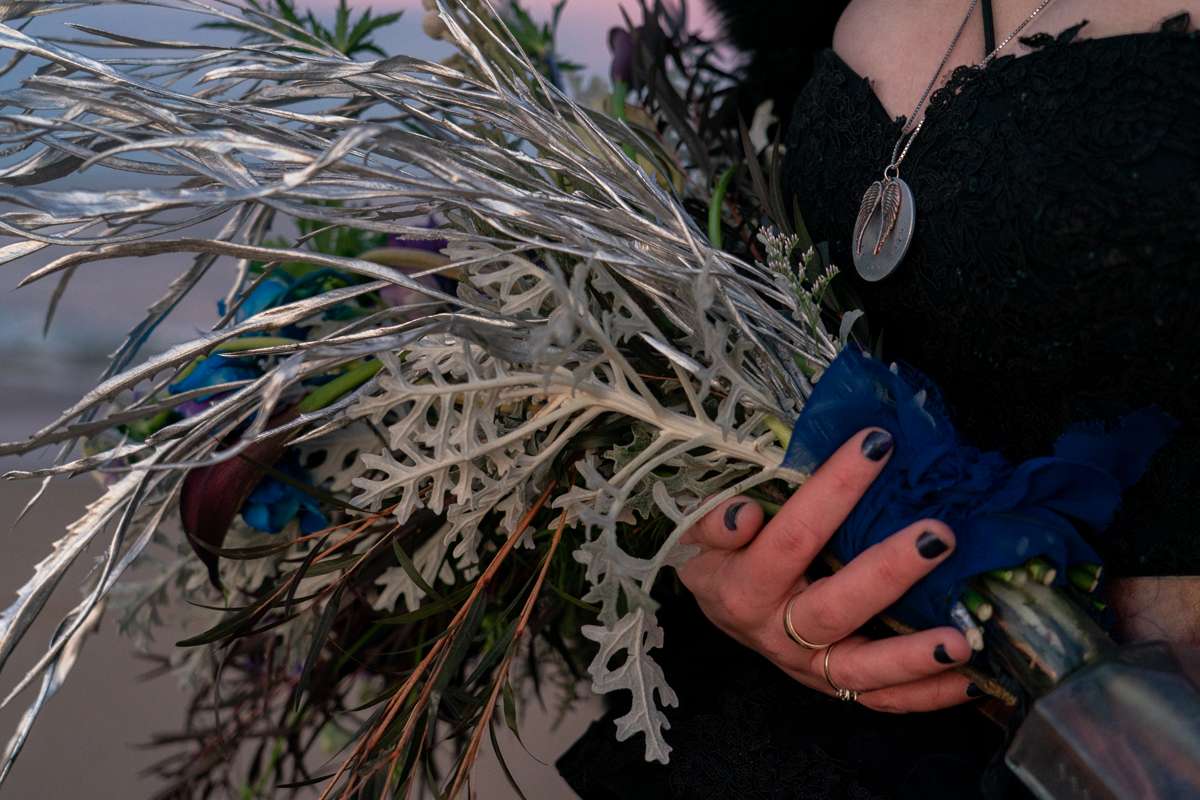 Their wedding date was exactly four years from the anniversary of their first date and their first date definitely inspired the wedding. They started the day by driving to the beach together in their Jeep which the florist bride had decorated with flowers, "The Jeep is very special to me and has been in our family for years. Most of our first date took place driving around in the Jeep!"
"I am a florist so flowers are a huge part of my life! We specialise in unique and fun arrangements and it was so fun to get to do my own flowers after years of helping other brides bring their vision to life."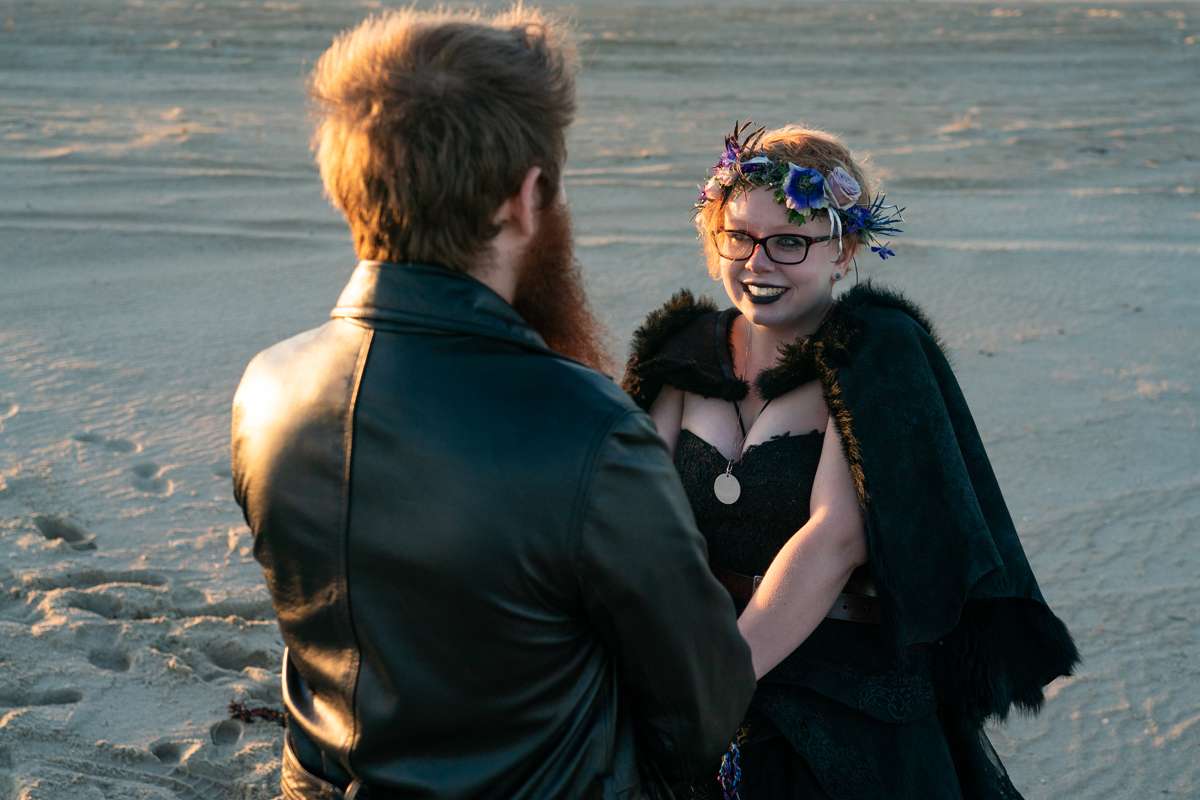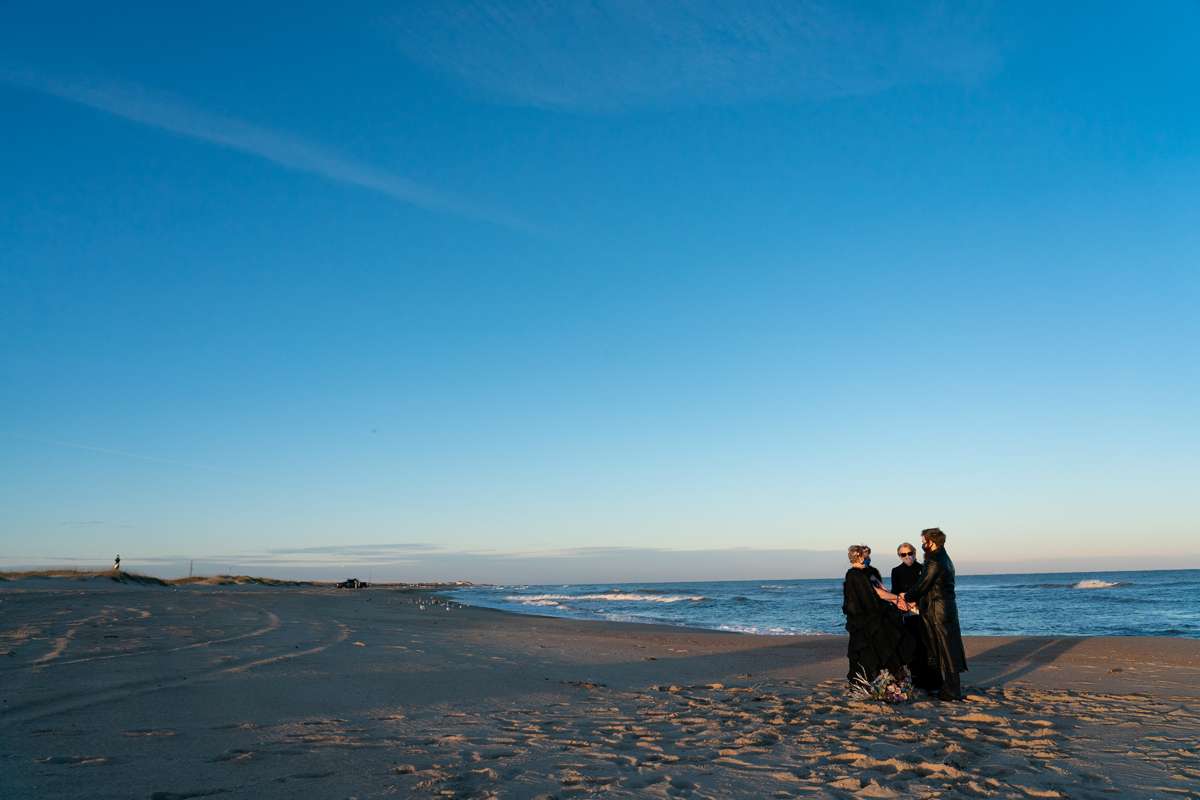 "We both love winter because it always reminds of us when we first fell in love, but we also love the beach because some of our best memories are from there. The colours were inspired by our favourite colours, as well as a tattoo I have with a blue and purple rose in a heart. We were also inspired by our love of music. Even though we were eloping, having the musicians there was super important to us! We started our ceremony with Catch the Rainbow by Rainbow and Going to California by Led Zepplin played while our handfasting cord was tied. At the end of our ceremony the played our song, Nothing Else Matters by Metallica and we had a mini first dance."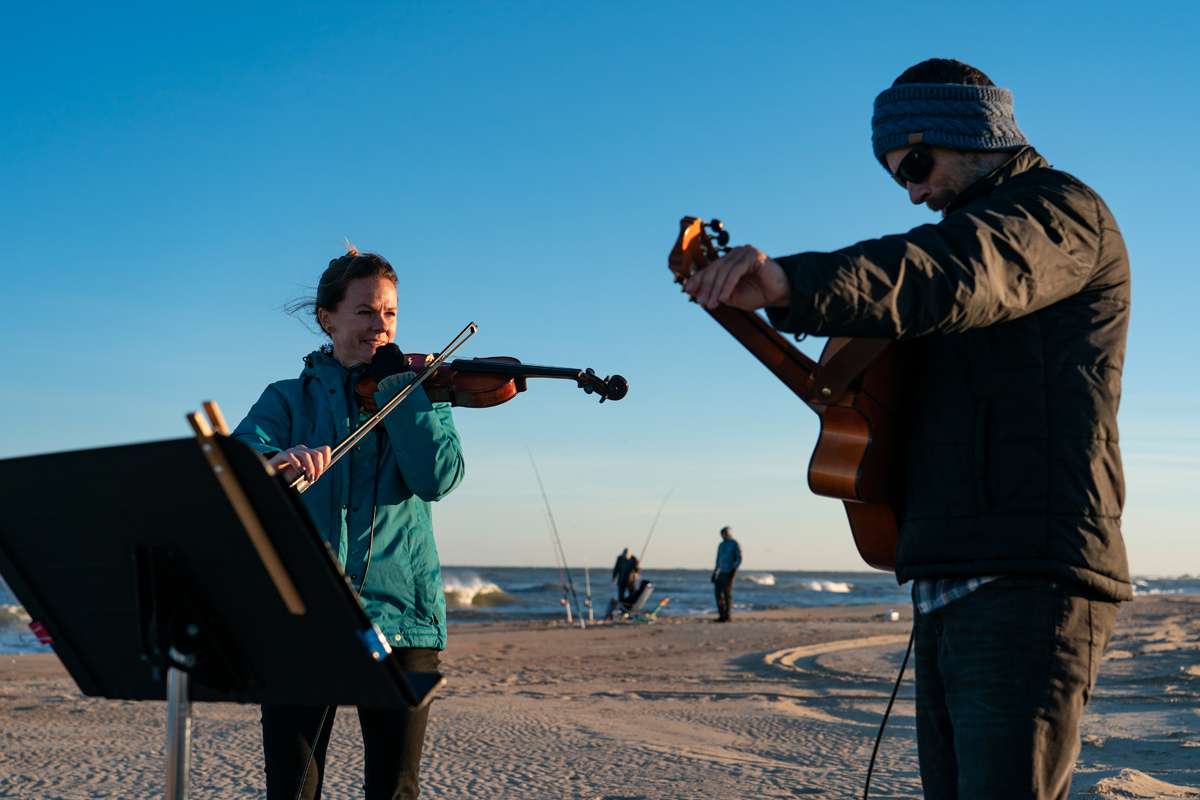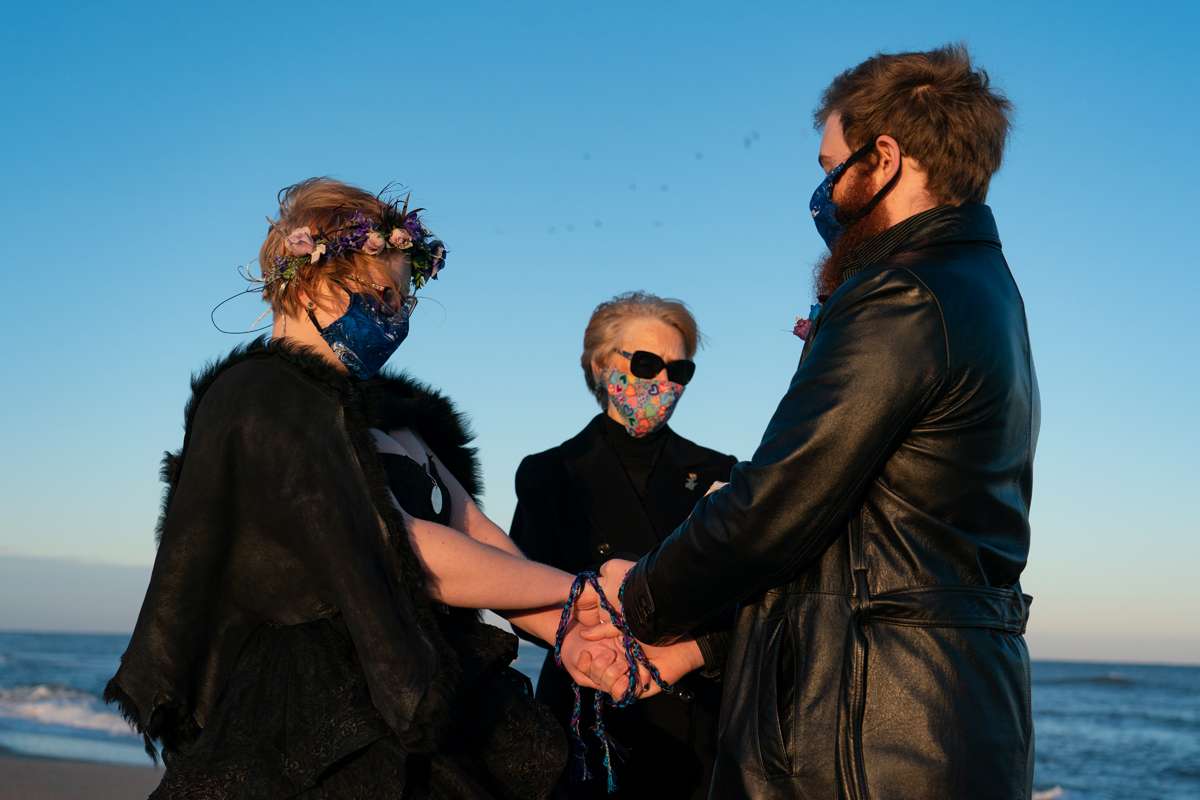 The bride wore a black custom wedding dress from ieie Bridal, a black leather cape from Miles Tonne Leather with some black boots which had been a gift from Branden. "I also wore my grandfather's wedding ring," she said, "but the most unique and special part of my outfit was my grandfather's belt. He was a truck driver for several years, and after he passed away I was fortunate enough to receive the belt he wore every day. It's leather so it fit with our style and the design of it is super cool and vintage. It meant so much to me to incorporate his memory into our wedding."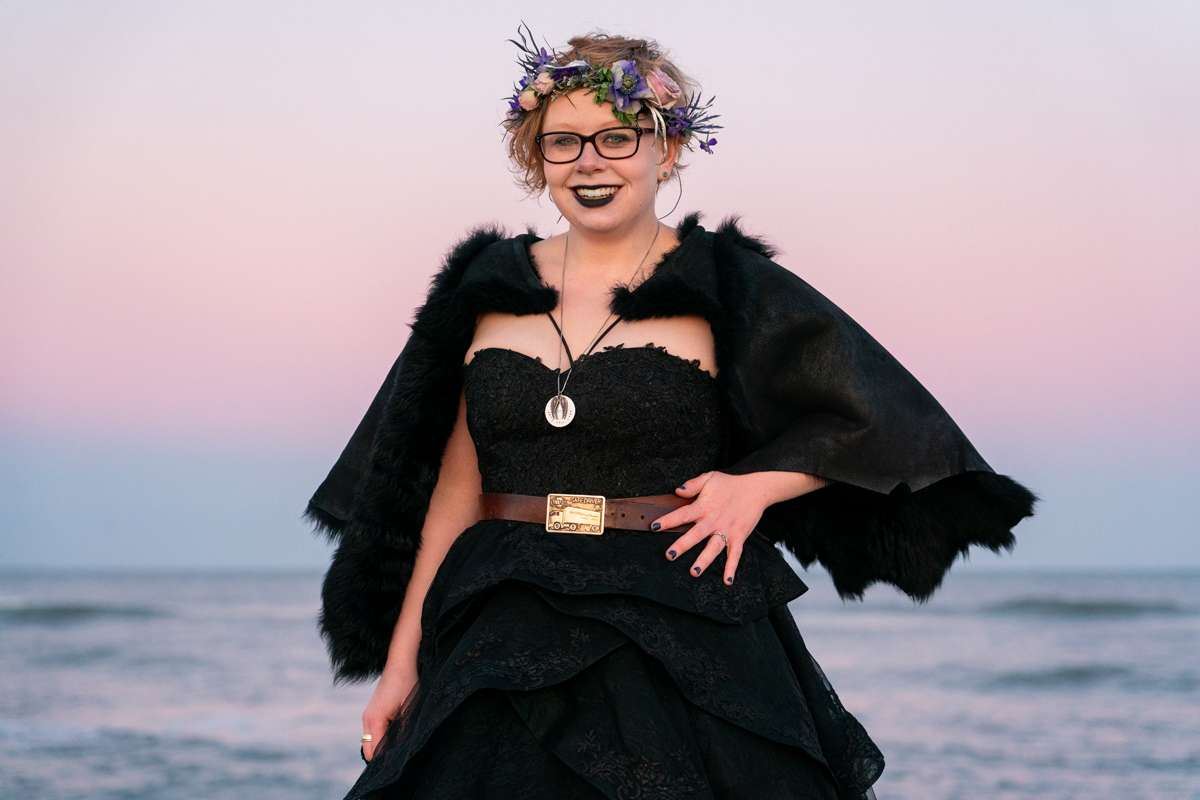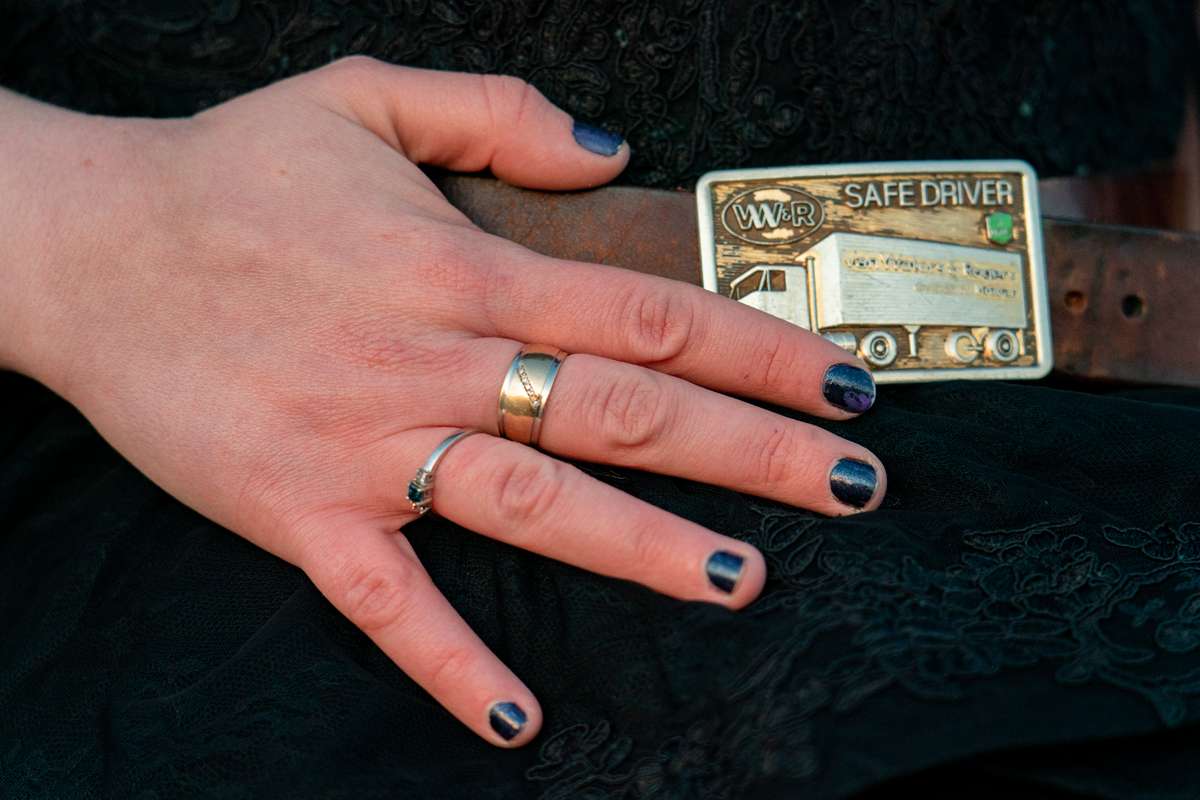 Branden wore clothes he already owned including his favourite long, black leather coat and boots. "I asked him to wear whatever he felt happy in as long as there was some leather incorporated so that he would match my leather accessories. His wedding ring is made from steel, crushed opal, and shark fossil made by Decazi Rings."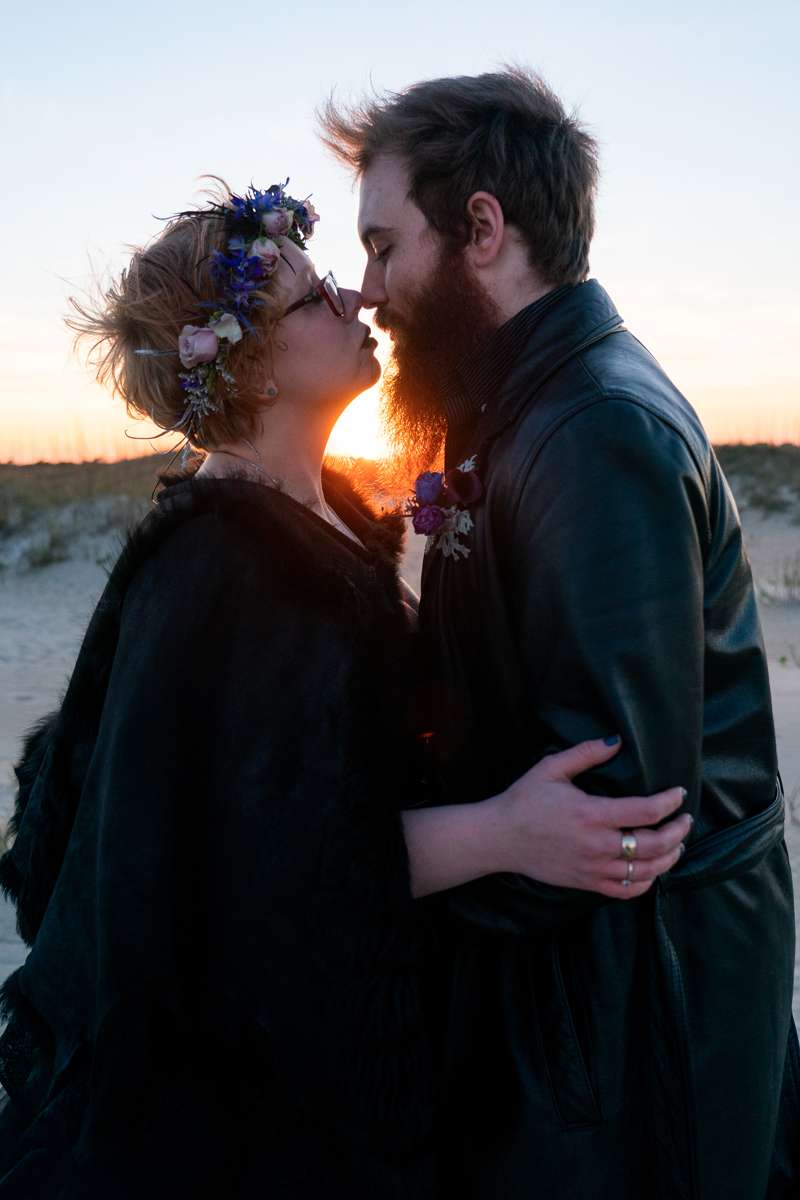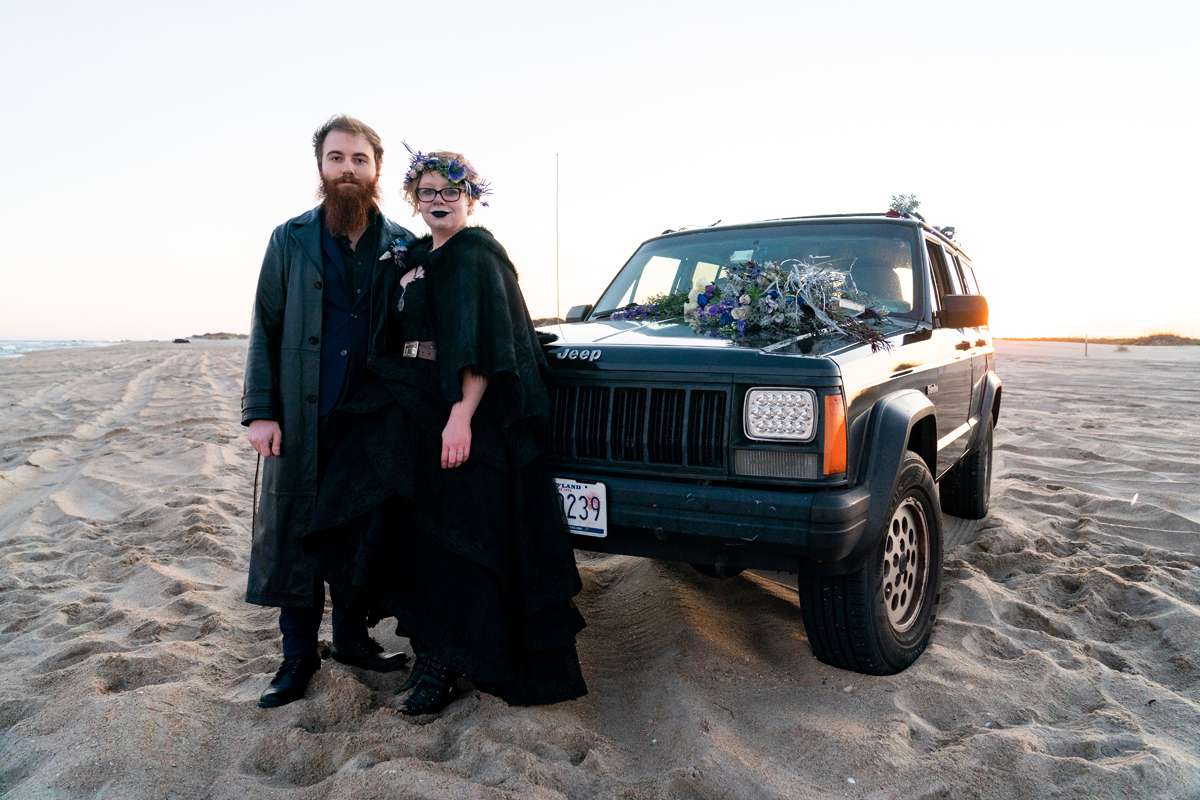 Overall, they just wanted to have fun with their wedding and both of them mentioned promising to keep going on adventures together in their vows, even though they didn't coordinate what they would say ahead of time!
The ceremony itself was a handfasting and was super emotional. MaryAnn continues, "I didn't realise how much I'd enjoy that moment. Our officiant, Rev. Barbara Mulford, did a great job of keeping the mood fun and joyful. We had a handfasting ceremony and a
ring exchange. The most important part of the ceremony to me was definitely the vows
that we said to each other. Since our hands were tied in the handfasting cord, we
couldn't read off of a paper, so everything we said came straight from our hearts."