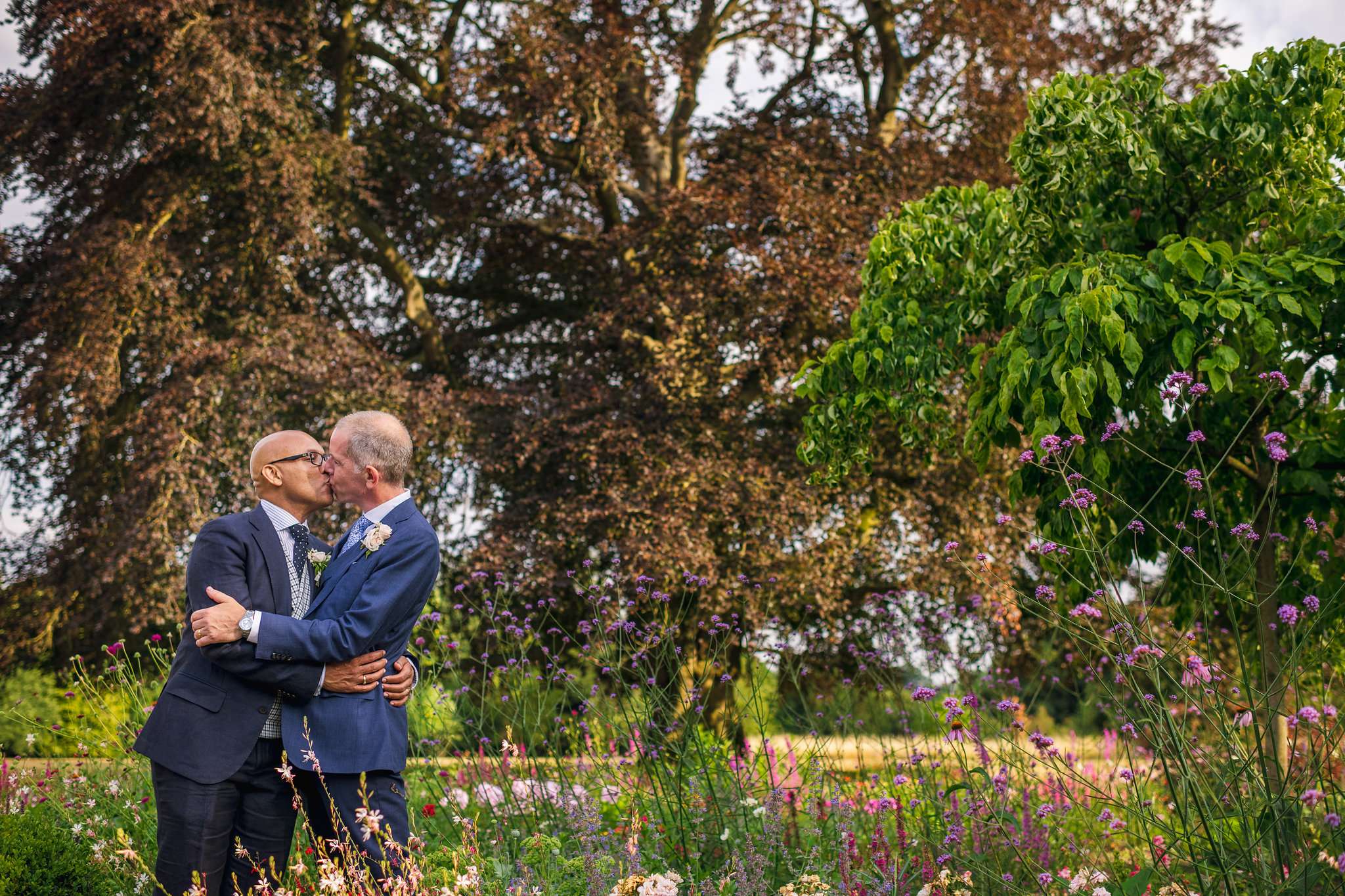 Richard and Melvin went all out for their July 2018 wedding. They hired beautiful Elmore Court, a grade II listed mansion in Gloucestershire, as their venue. Then, 10 days later, they had a second party at a private members club in London (where they had their first date) for 250 people who couldn't attend the main event!
"We had a summer wedding built around a garden party with an informal vibe and a strong musical presence", the grooms told us. "We had opera singers in the service and a jazz band with friends (and one groom) singing during the afternoon garden party."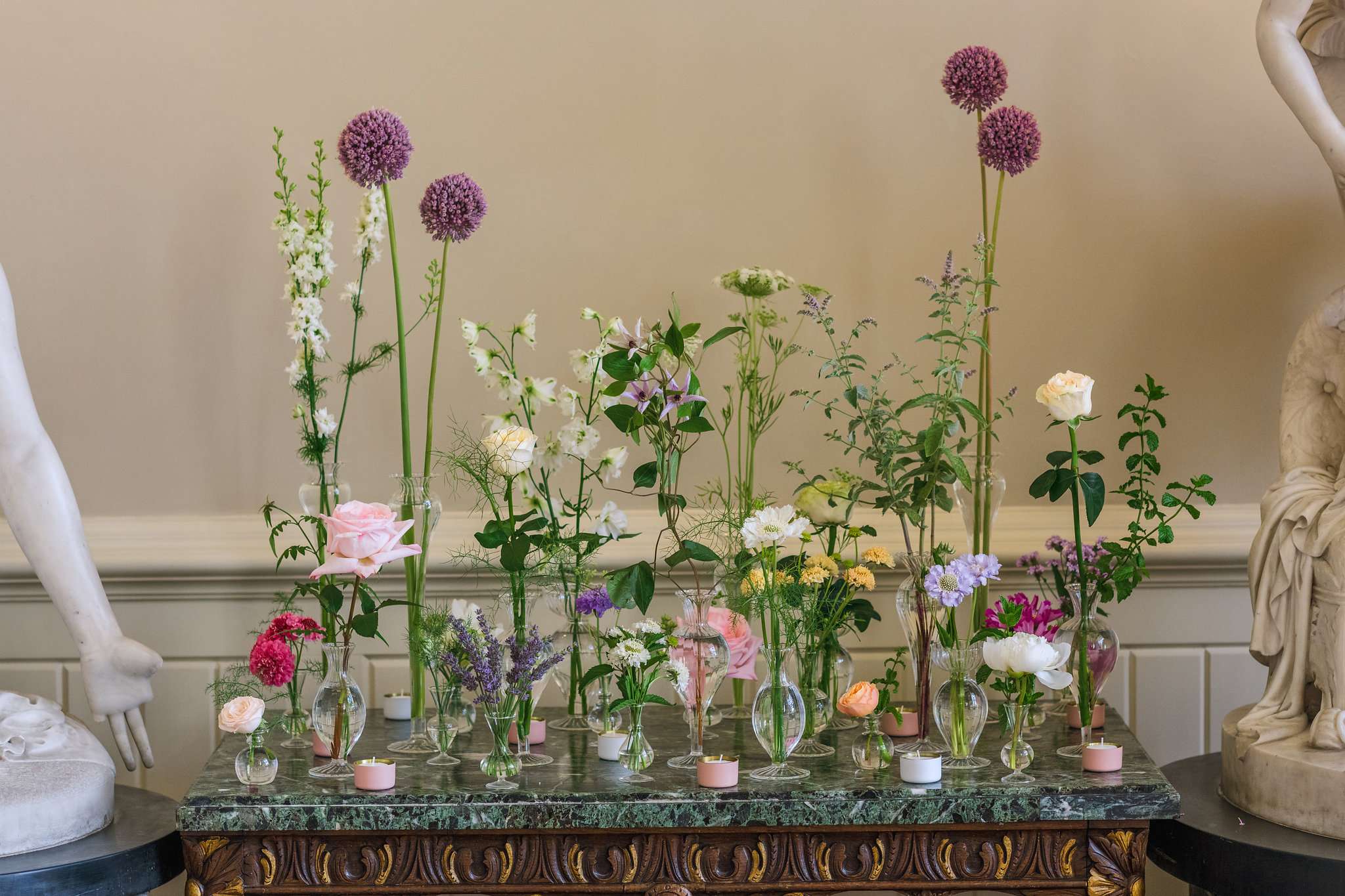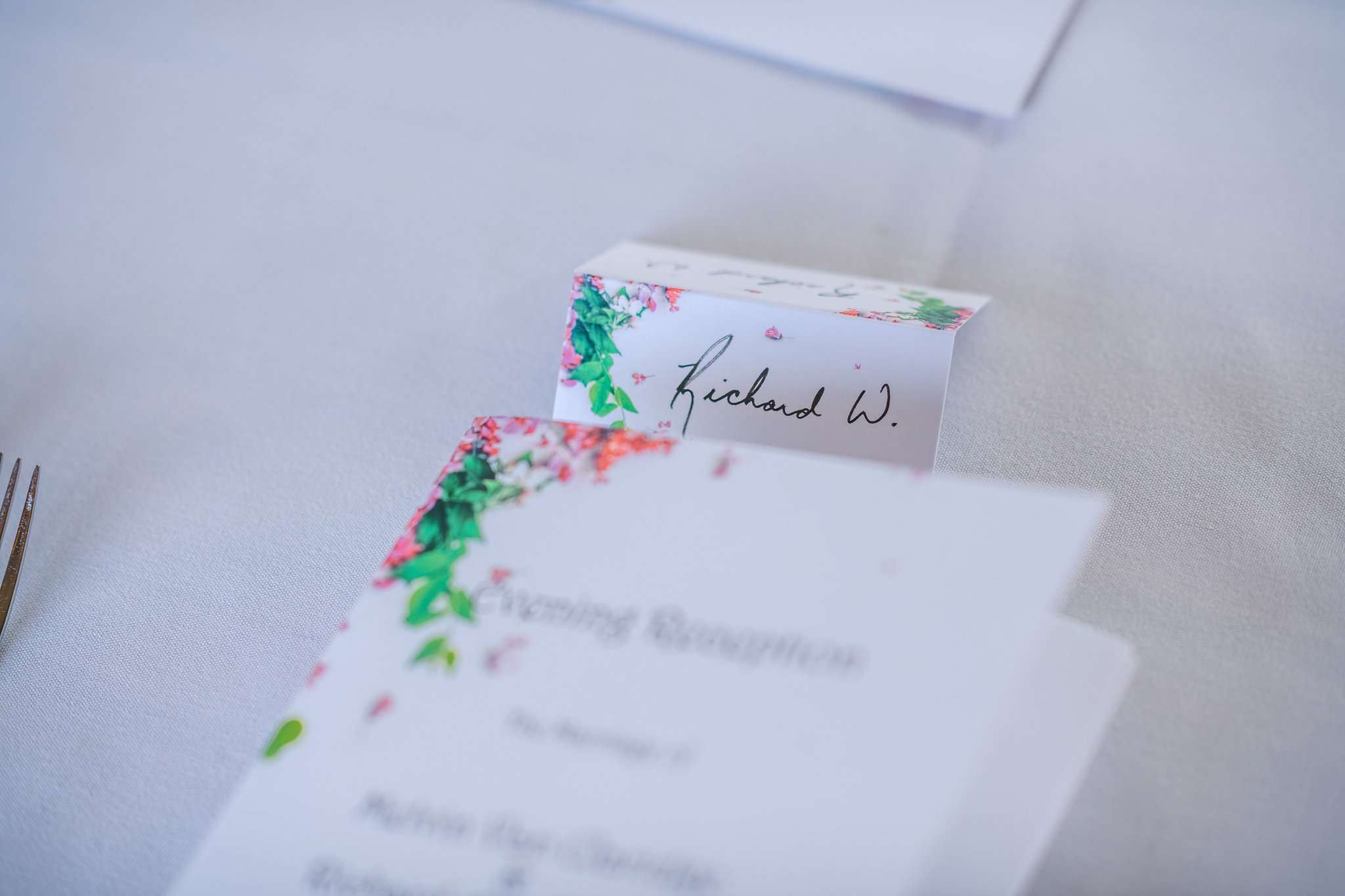 Although they grew up thousands of miles apart – Melvin from the Bahamas, Richard from the UK – both their grandfathers were farmers and both sets of families had strong links to farming and the countryside. Although they now live in London, they both love gardens and the countryside so wanted to bring this into their day. Richard's dad even grew some of the flowers which were used in the arrangements and the self-designed stationery had wildflowers on as a nod to the theme.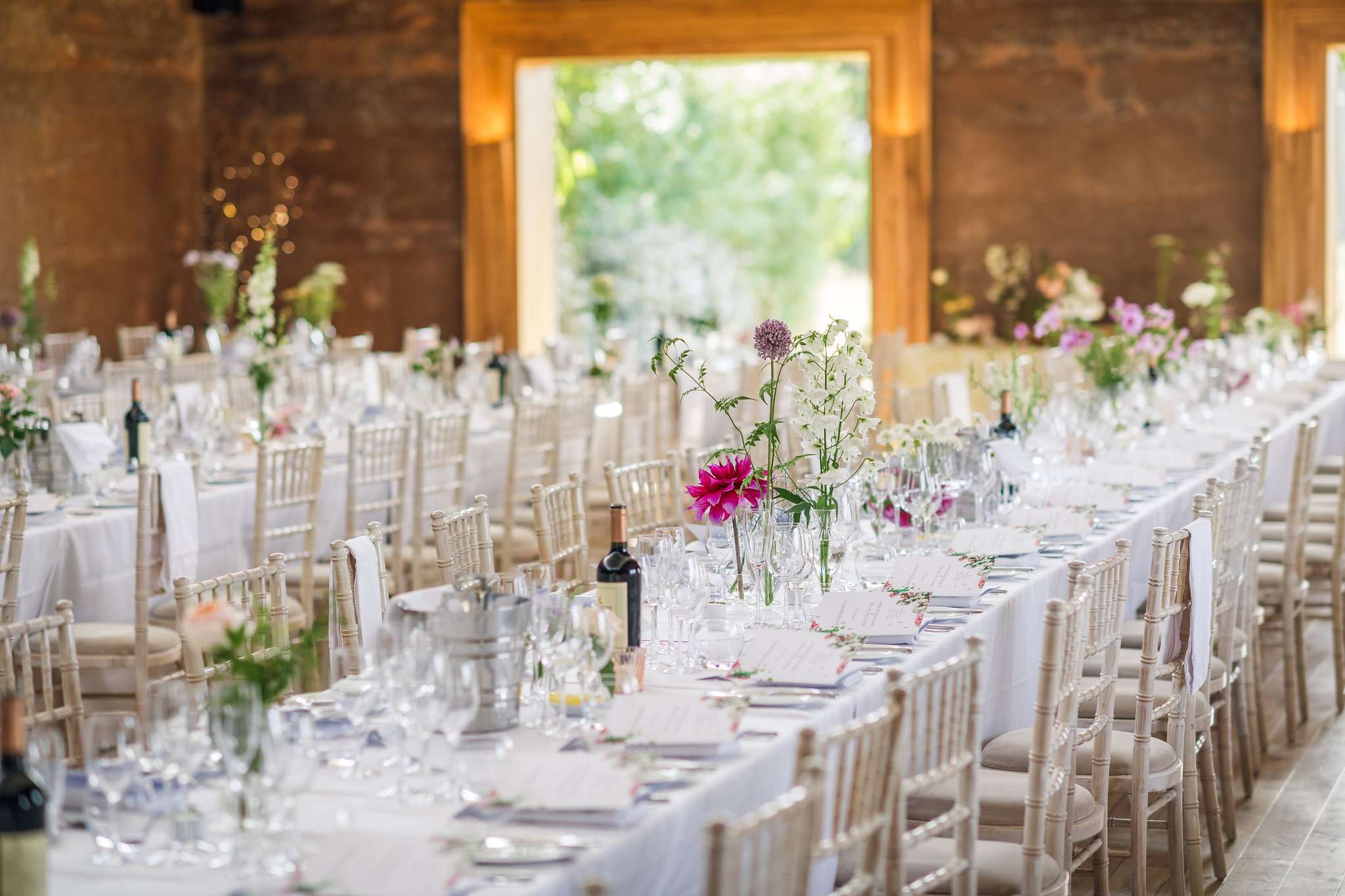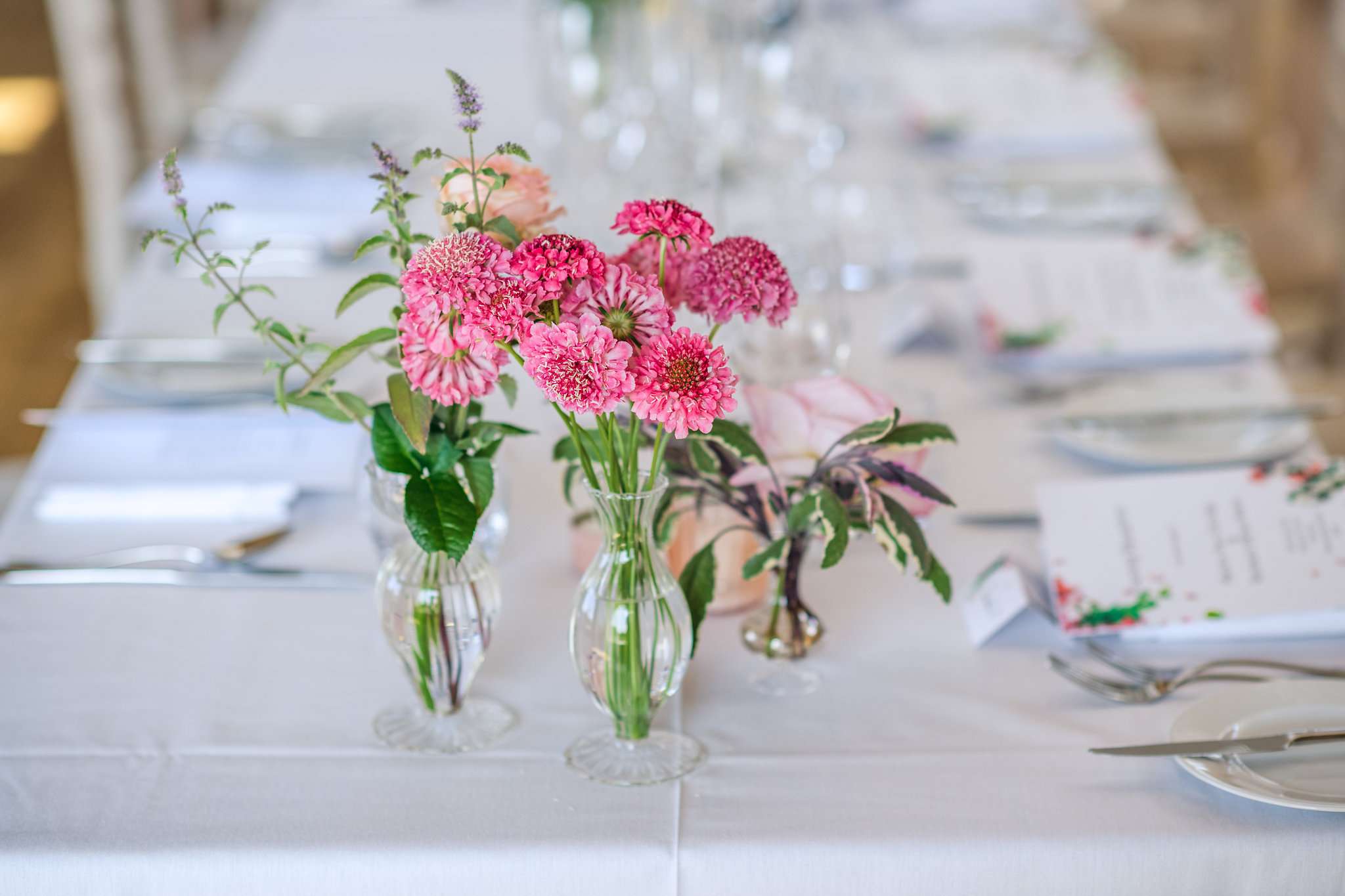 "We really wanted to have a wedding connected with the country, nature and the outdoors", they continued. "Elmore Court presented the perfect venue for a country house wedding, including wonderful grounds for a garden party. We wanted absolutely gorgeous blooms arranged within a natural, unstructured setting. Our dress code was 'garden formal' and our family and friends brought the idea to life and collectively looked like a wildflower meadow. Our 13 flowergirls and page boys all chose their own clothes but within with the theme."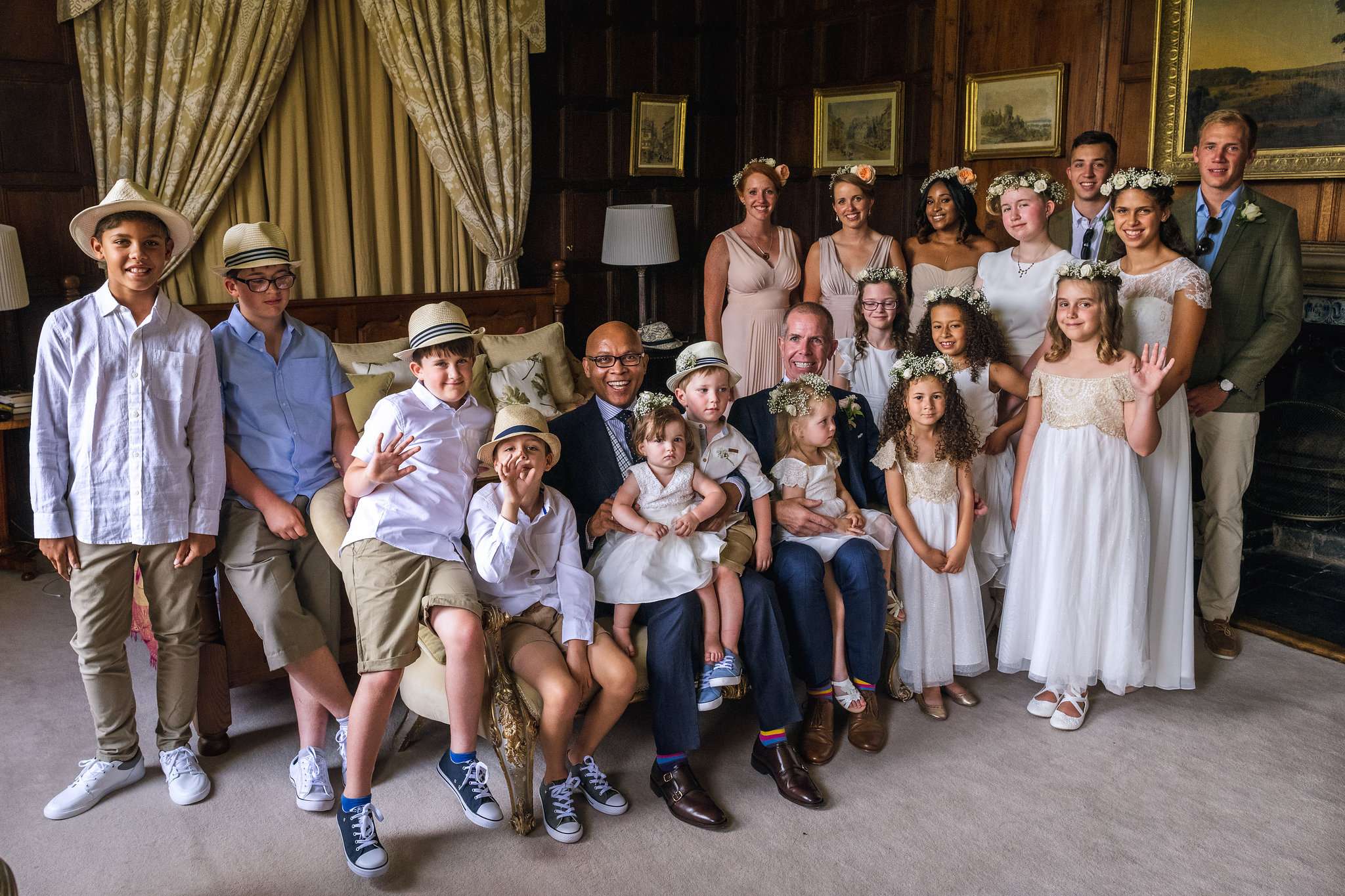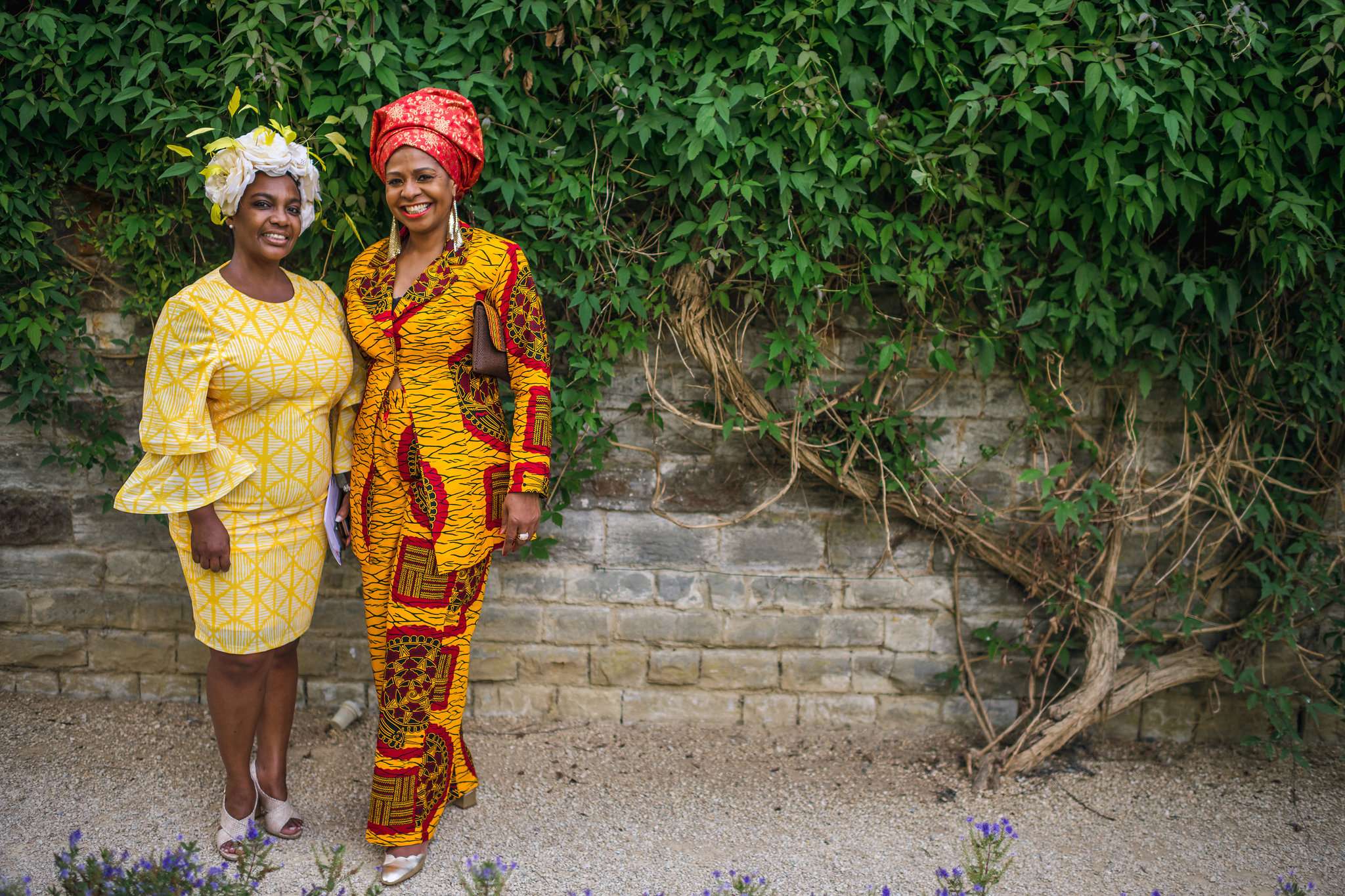 Their approach to floristry was to have something colourful and unstructured. They had multitudes of single stems in sample vases and big-headed blooms floating in bowls threaded across the ceremonial table and throughout the dining tables in the evening.
The ceremony itself opened with three opera performers, who also sang during the ring exchange. "The words they sang as we exchanged rings are translated as 'You ring on my finger, my golden little ring, I press you devoutly to my lips, To my heart'," they explained.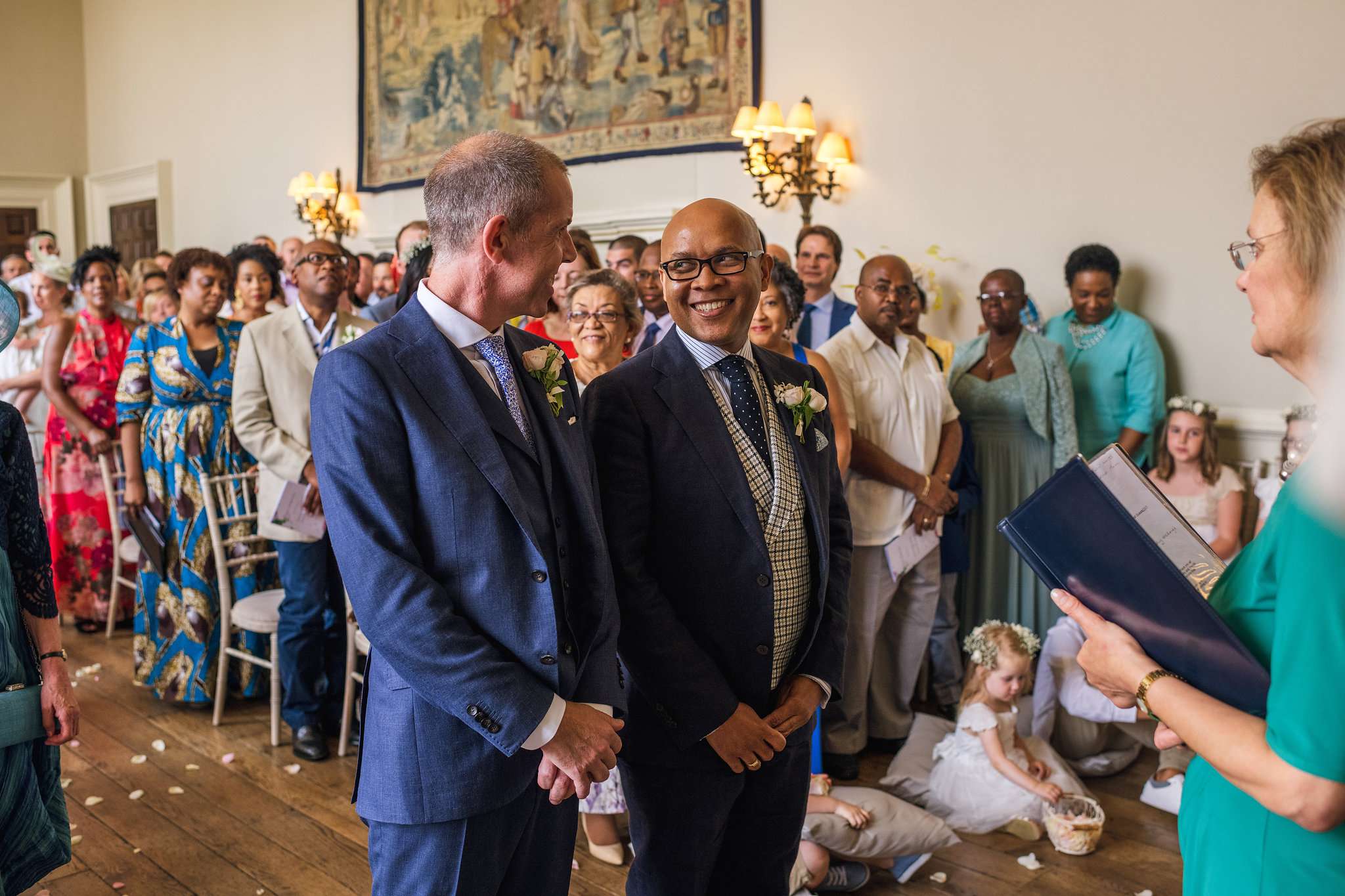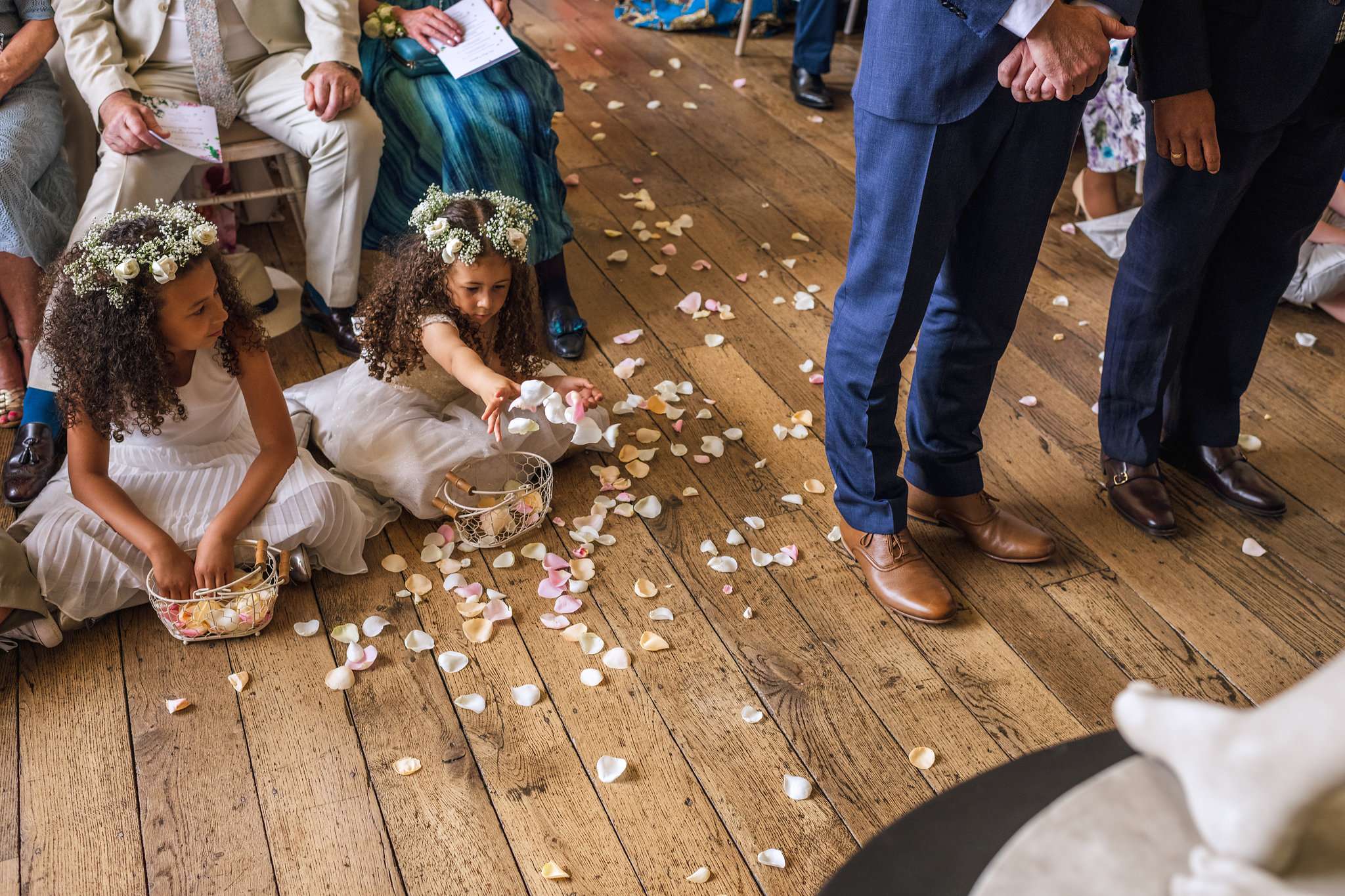 "The ceremony was a boisterous celebration – the energy was palpable as we walked into the room, with love and cheers spilling over throughout. The registrars who performed the ceremony were delightful. They were so warm, but also funny. While you expect an energetic exit we were unprepared for the explosion of cheering and wave of excitement as we left the ceremony and made our way through the house to the lawn for the garden party."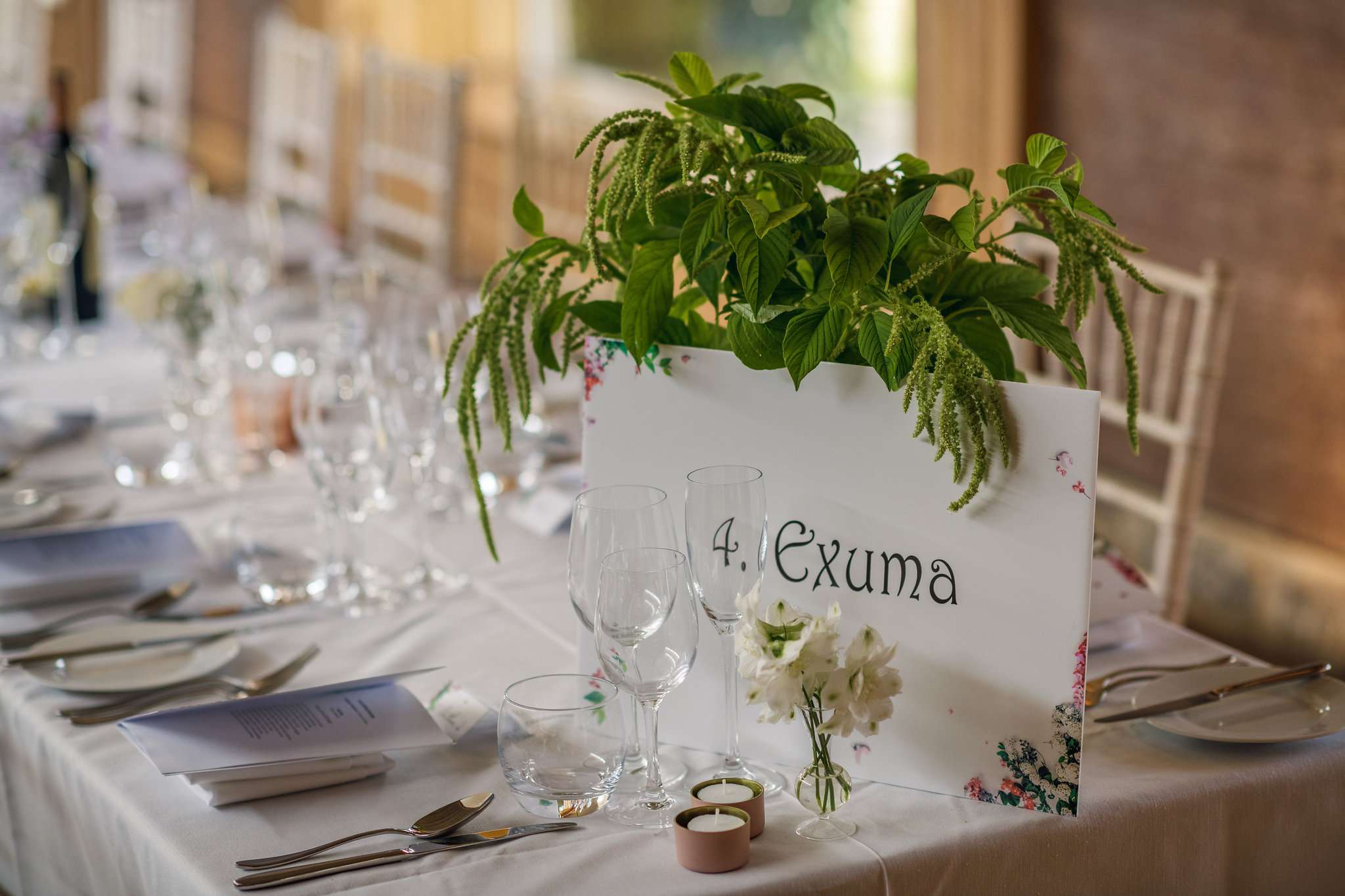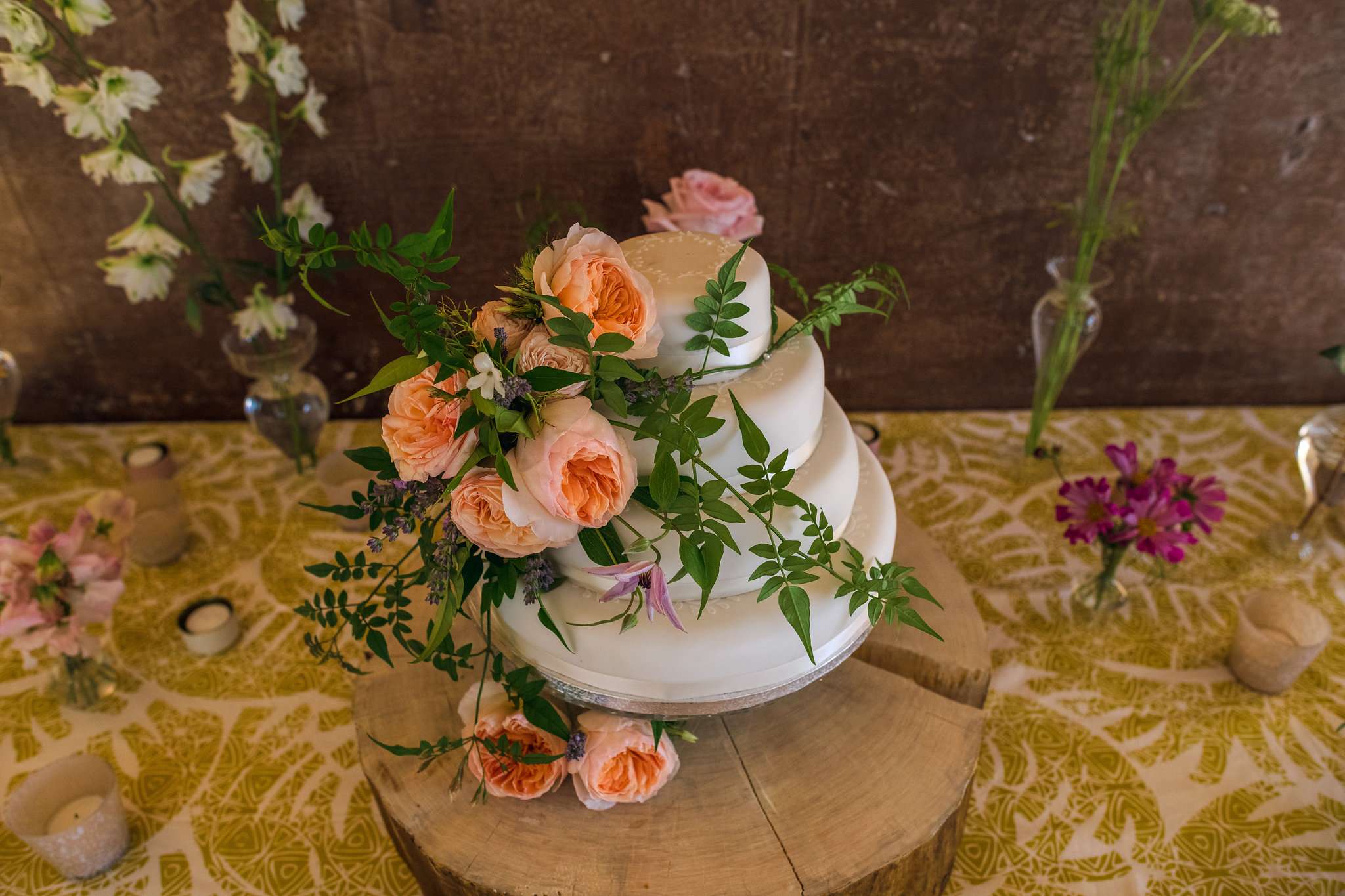 "The best thing about planning our wedding was being able to visualise things and see them come to life", they concluded. "Also, finding such a perfect venue that really suited us. Elmore Court is such a a gorgeous country house."