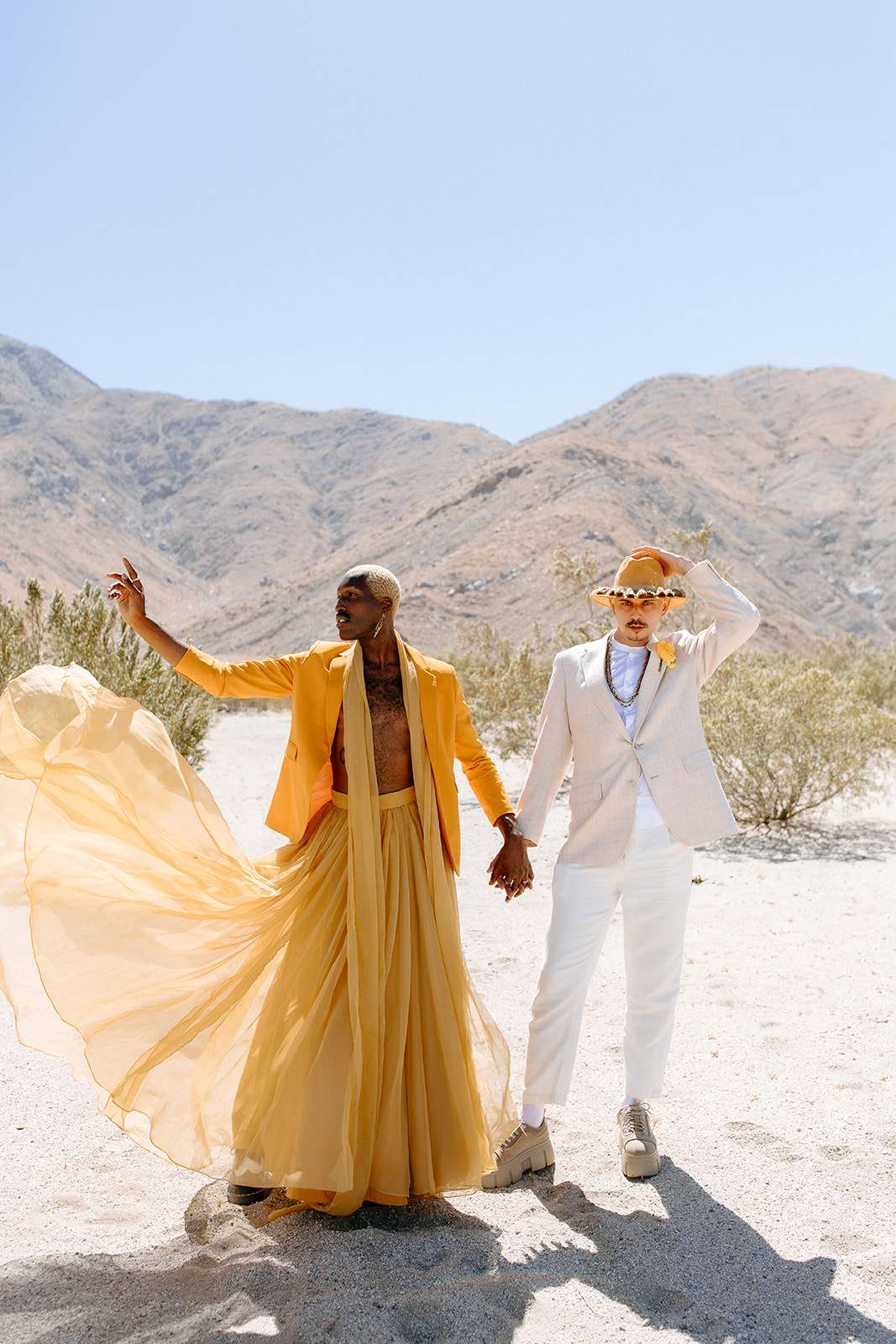 We get to publish a lot of cool shit on Rock n Roll Bride but this may be one of the coolest shoots we've ever seen. It's the last official day of Pride Month (but y'all also know we celebrate Pride 365 over here) and so we are going out with a BANG.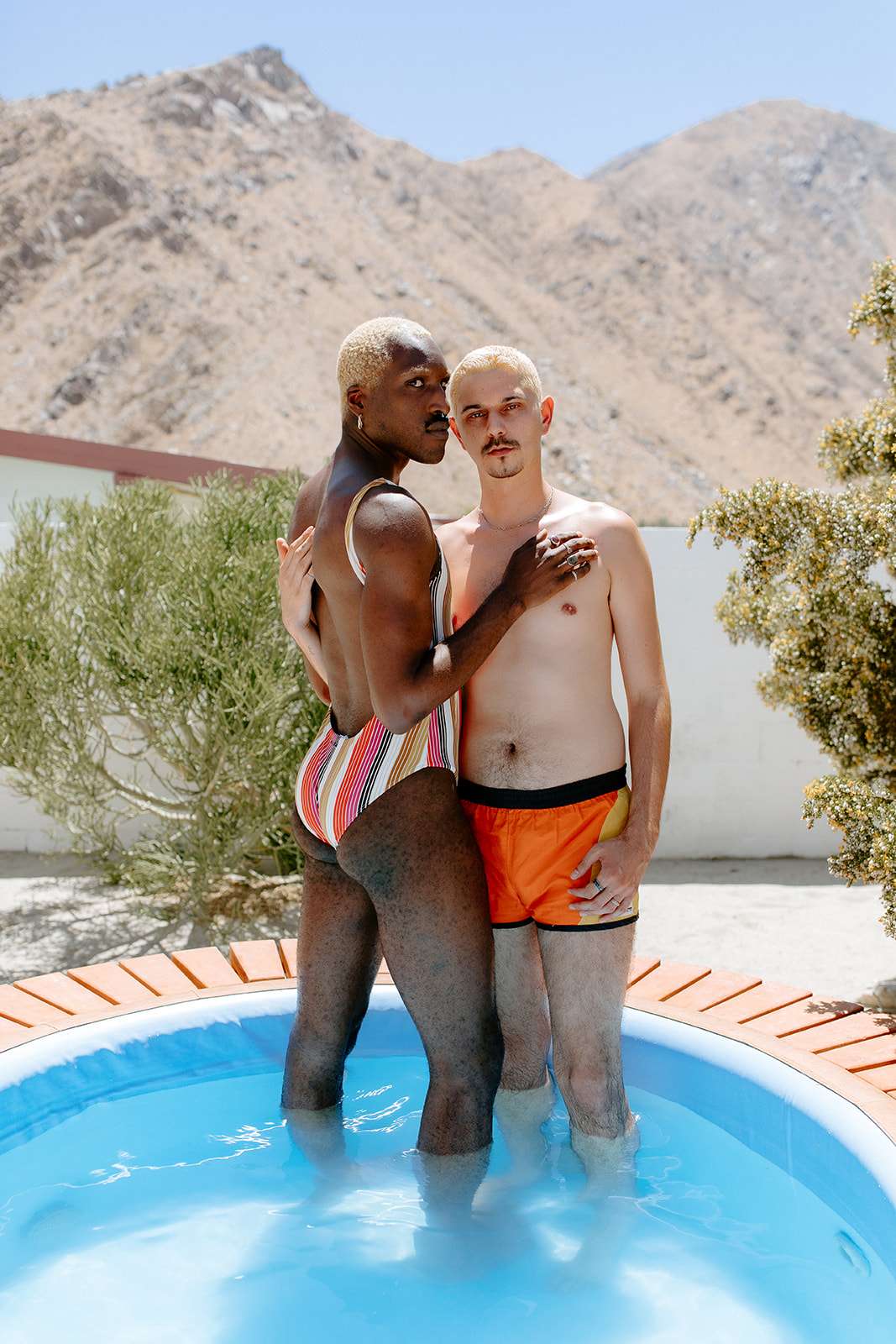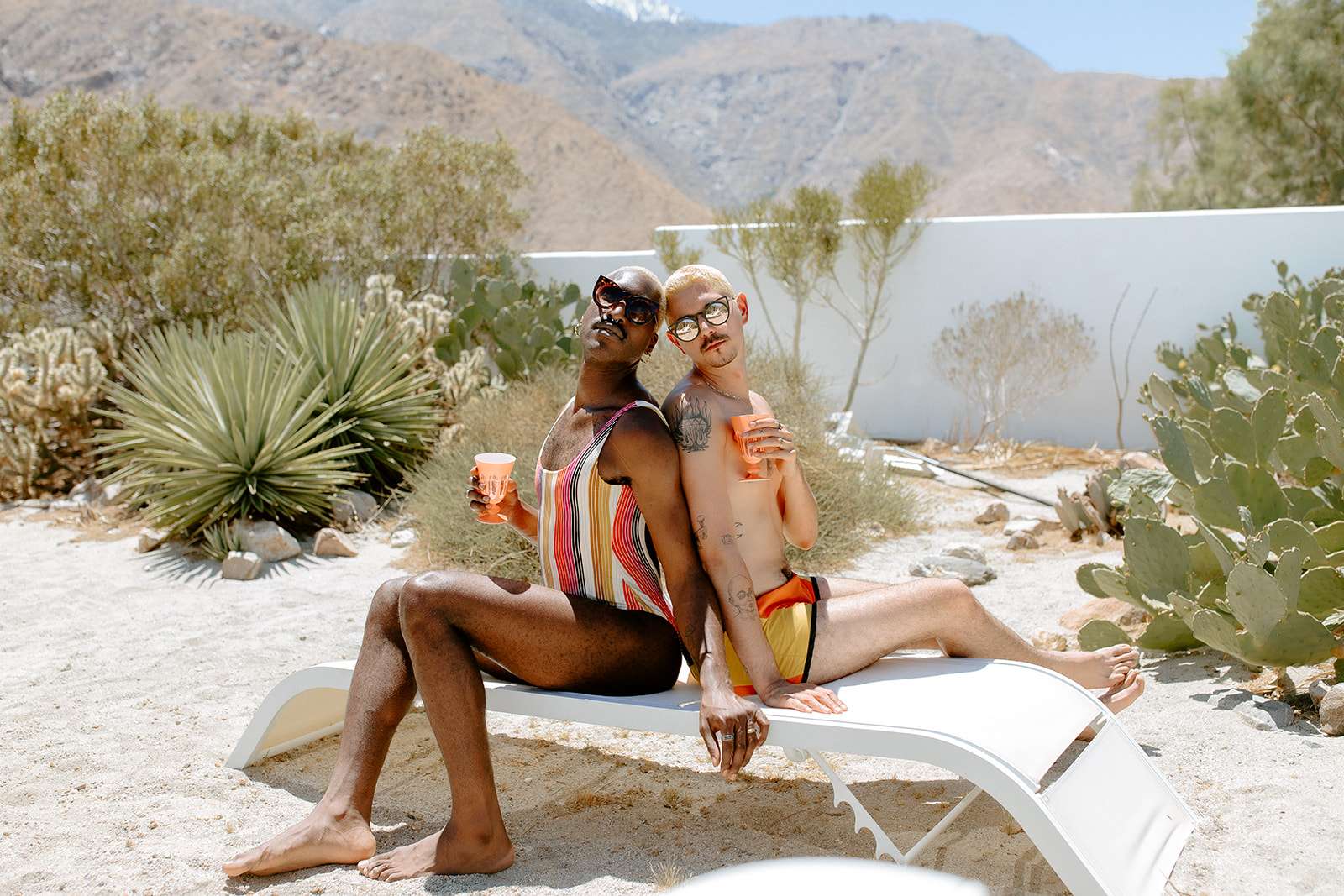 This shoot was partly to celebrate Inga and Zingy's wedding (they got married in a very low key way a few months ago), but mostly to create something that smashed gender stereotypes and promoted inclusive and authentic representation – in not only the wedding world, but gender non binary styling and fashion. HELL YES WE ARE HERE FOR IT.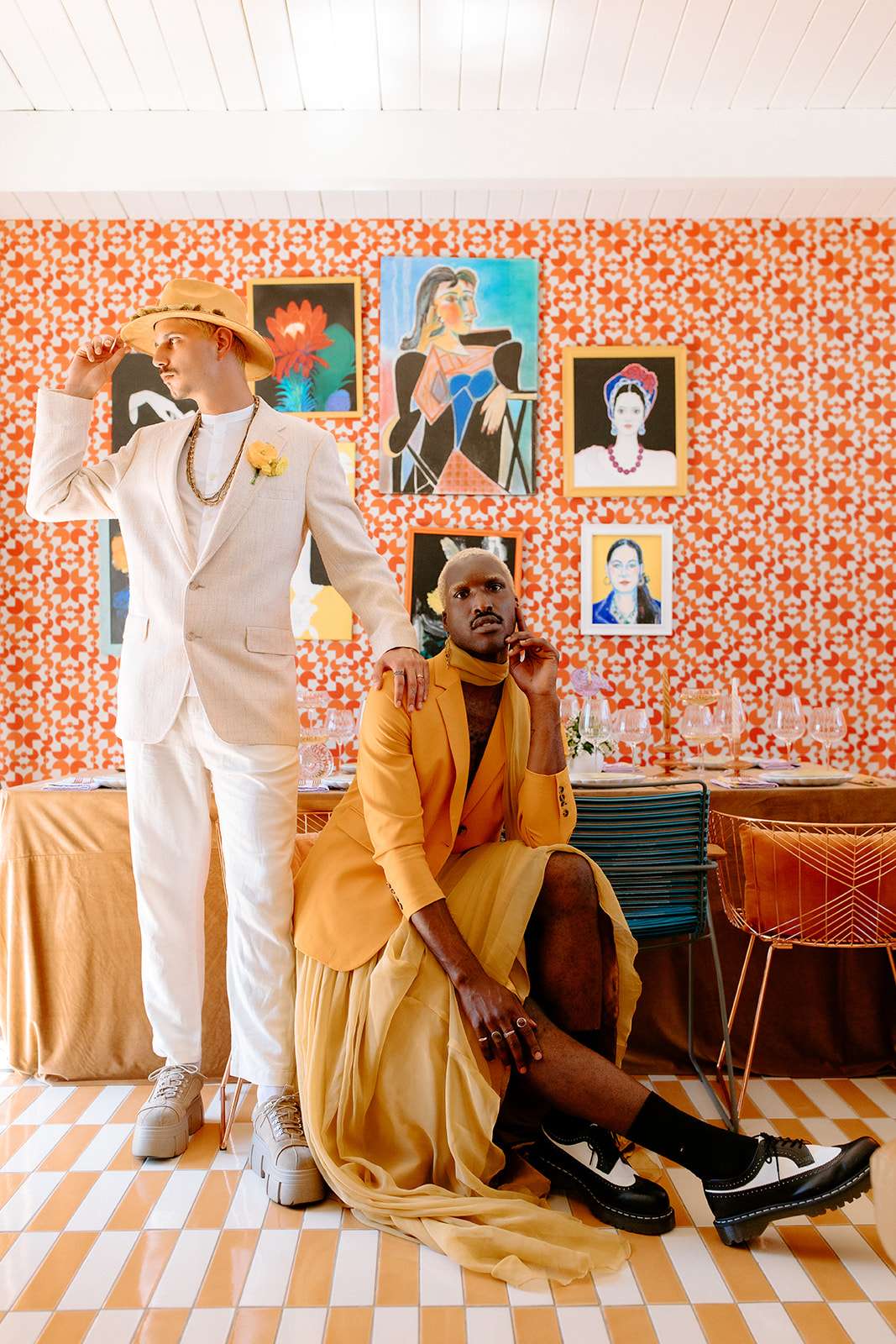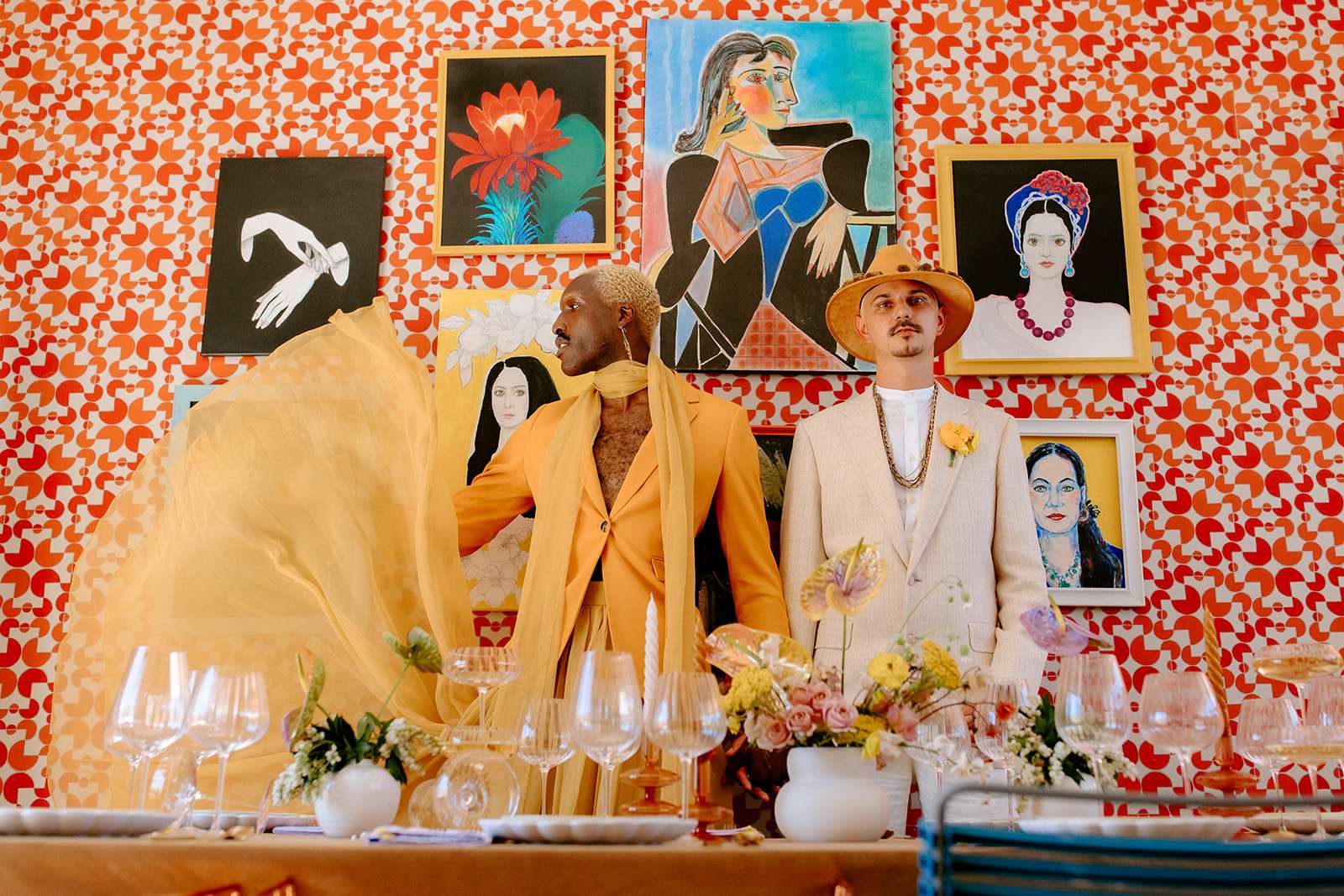 Photographer Carmen Lopez told us all about it. "I have noticed a big theme in breaking from tradition in post pandemic weddings, and have been searching hard to find a deeper and wider representation of gender non binary styling in wedding and editorial publications. This is why we were inspired to put this shoot together."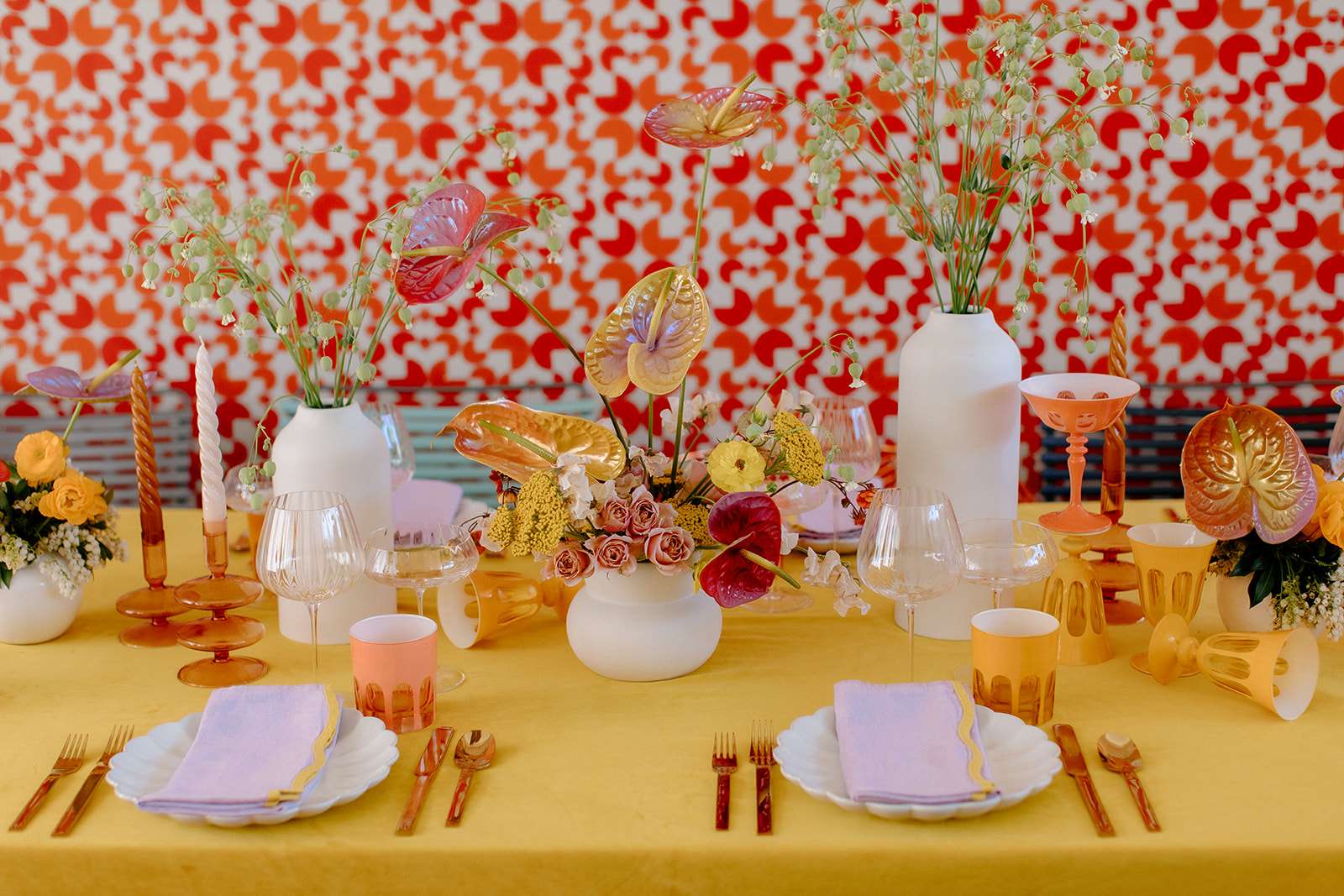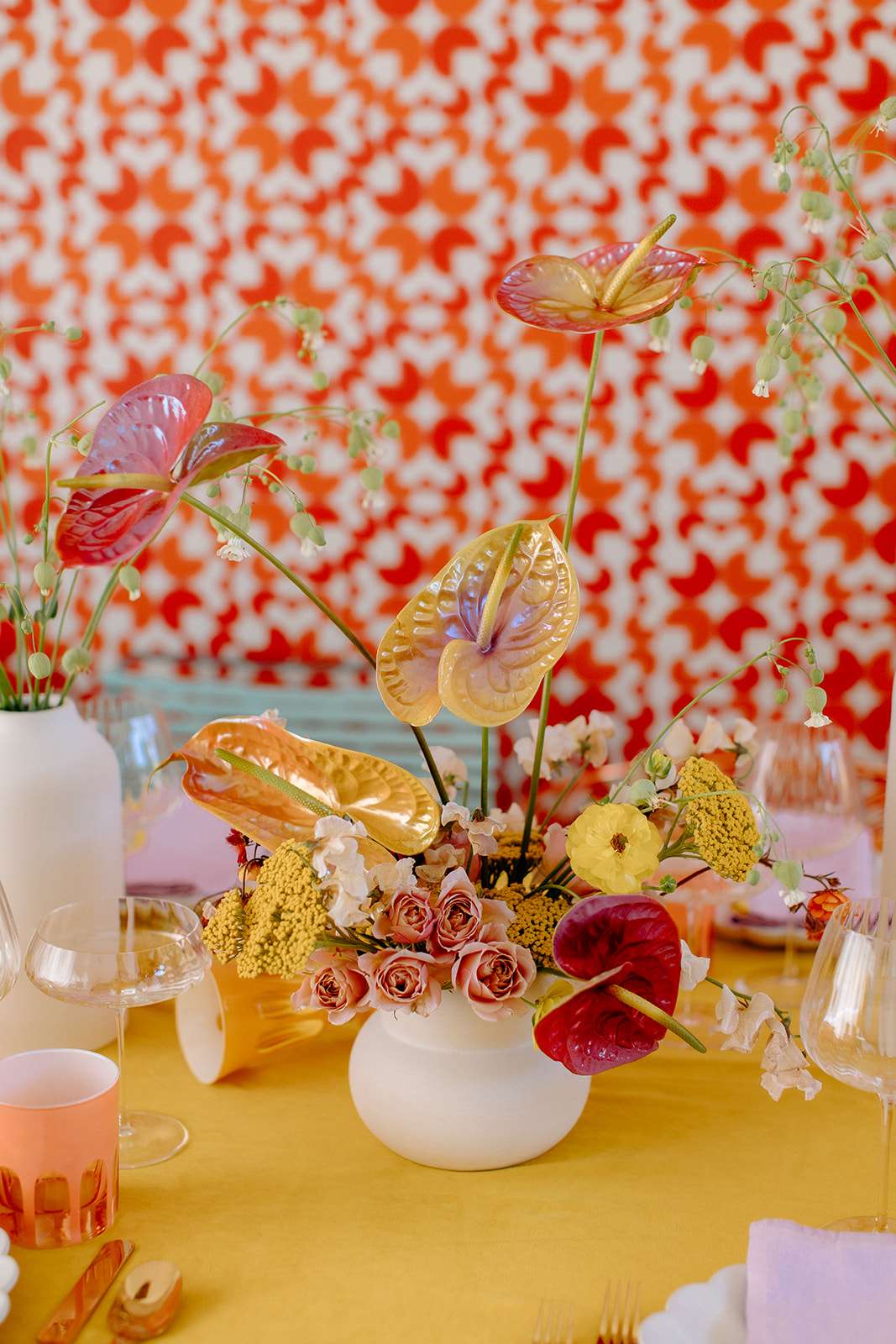 As well as these incredible photos, they also worked with Jay and Mack Films who created this mega video:
Inga and Zingy both wore three outfits. They started in swimsuits from Death Trip Vintage and custom cowboy hats by Chatu.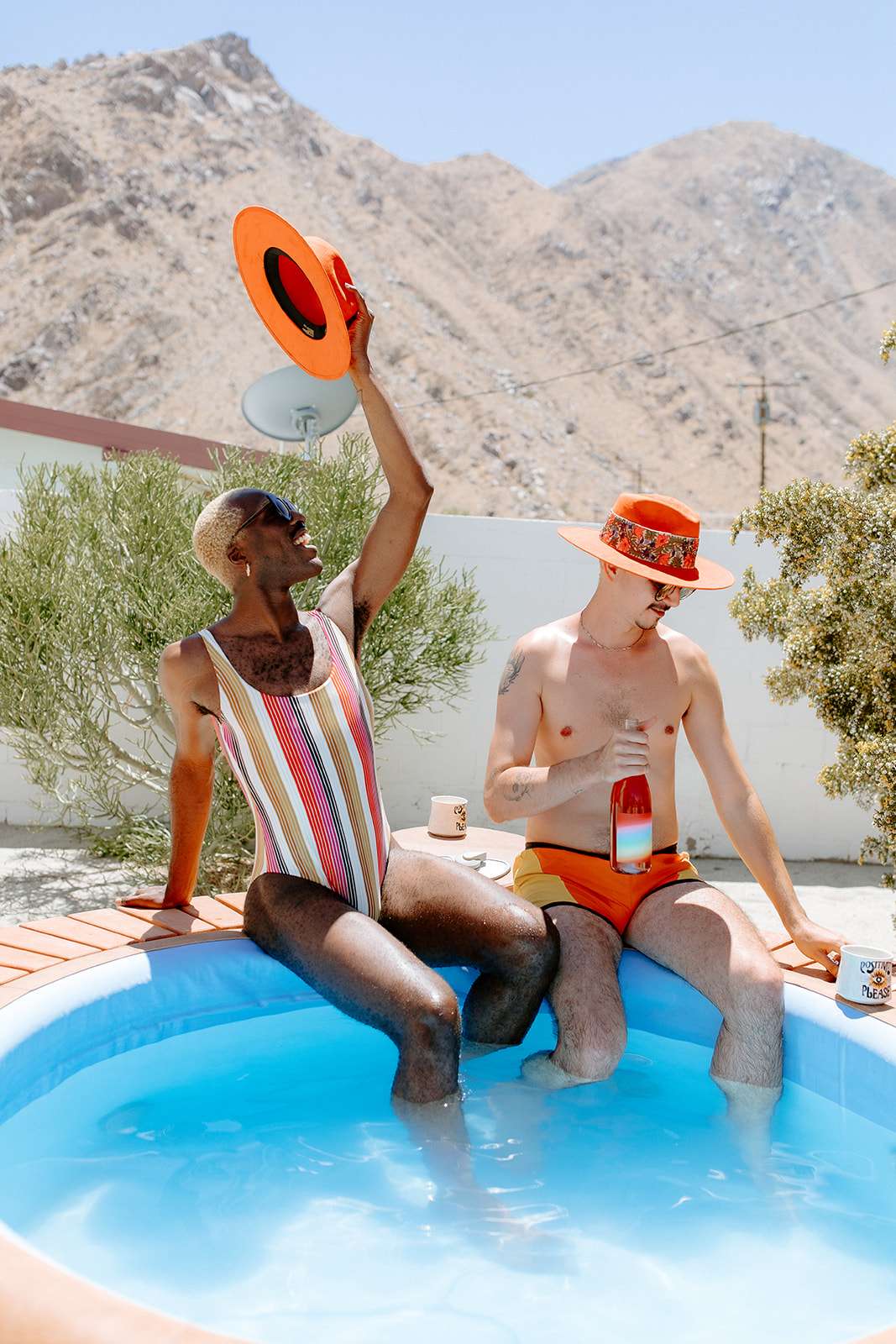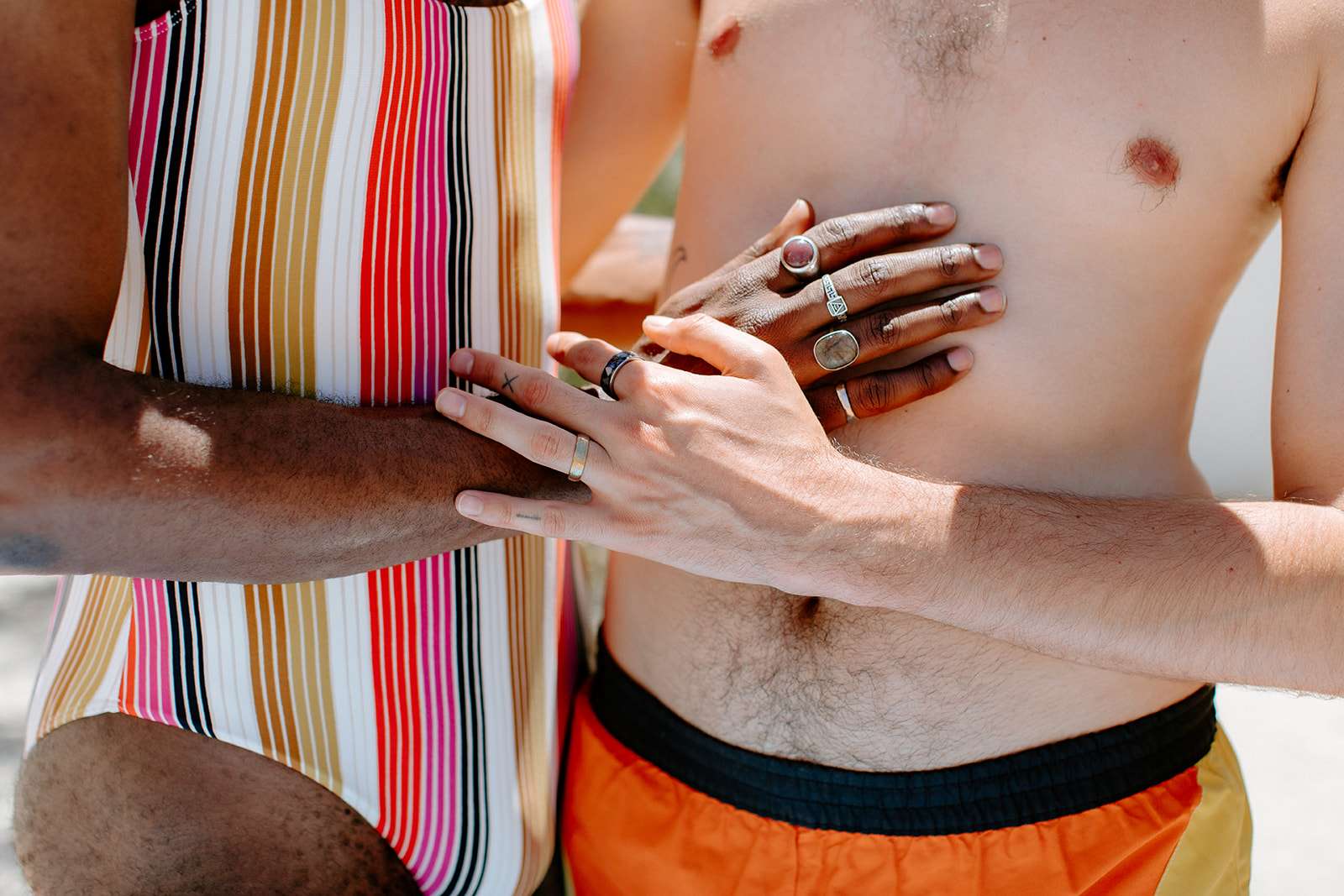 For the second look Inga was in a bright yellow skirt by Rock n Roll Bride fave, Sweet Caroline Styles and a blazer from the Zara women's department. Ziggy's suit came from Island Importer and their hat was again by Chatu.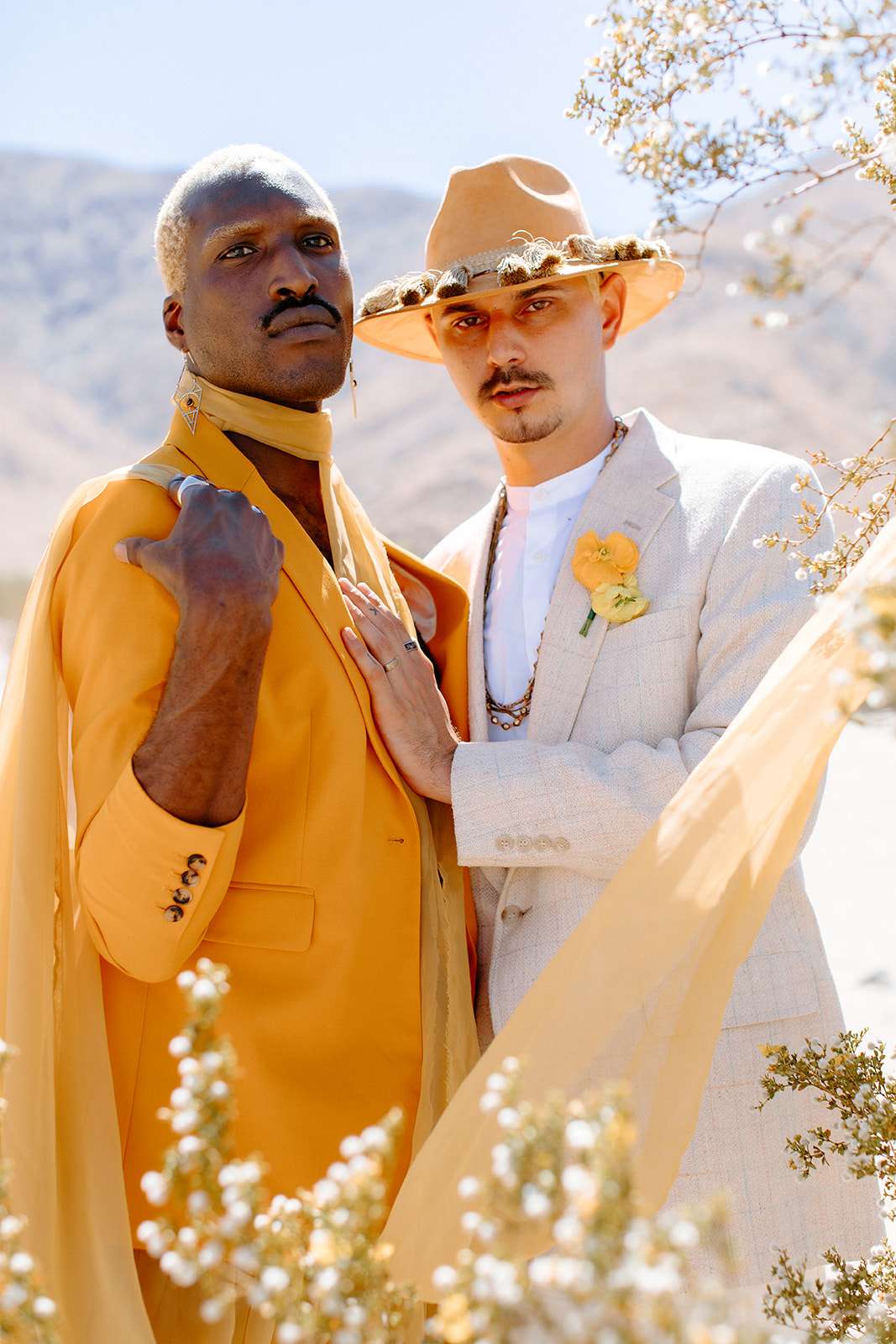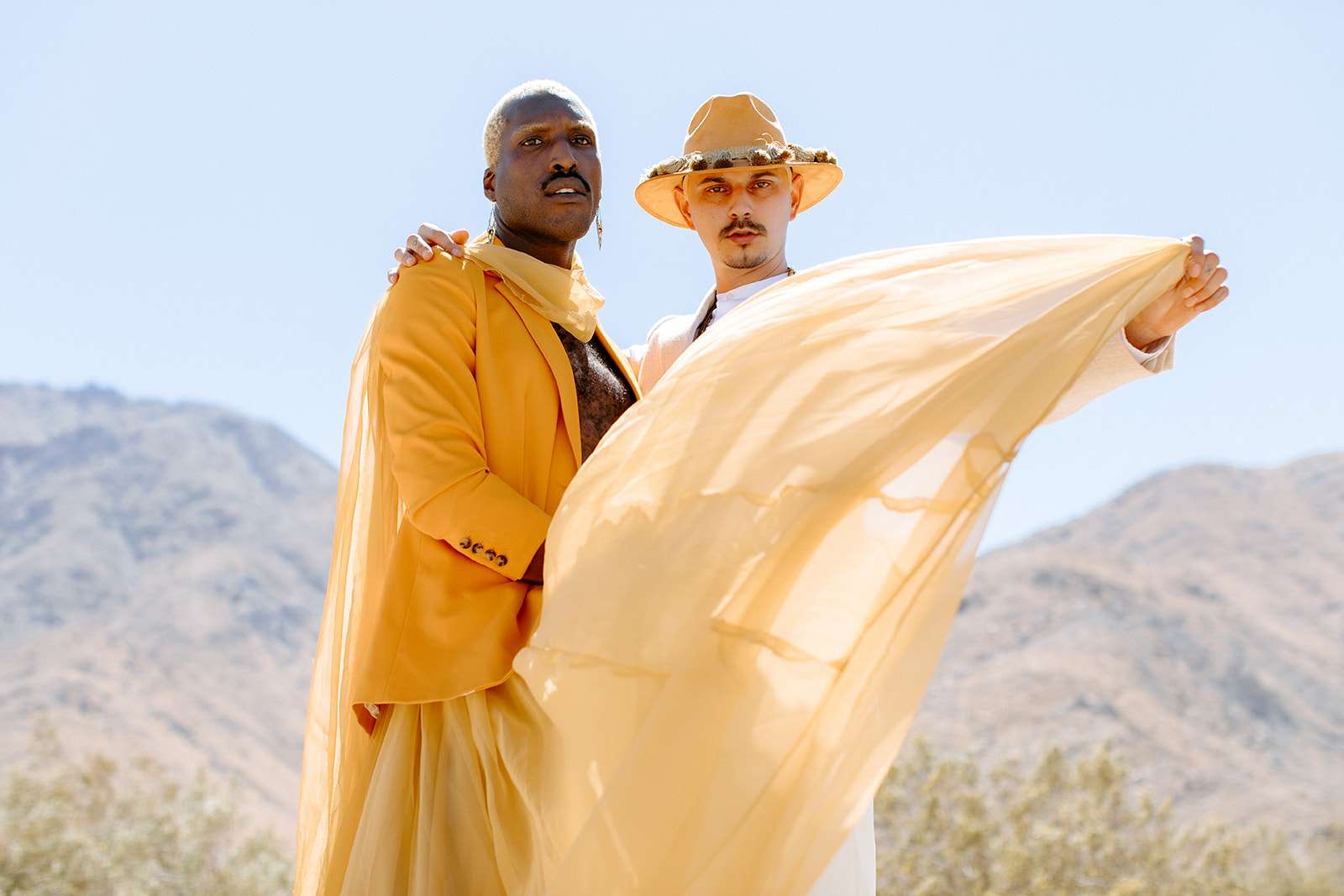 The final look saw Zingy in a vintage Chanel scarf, a 1970s unisex suit and vintage blouse from Death Trip Vintage and Inga wore a Nasty Gal dress and shoes by Onlymaker.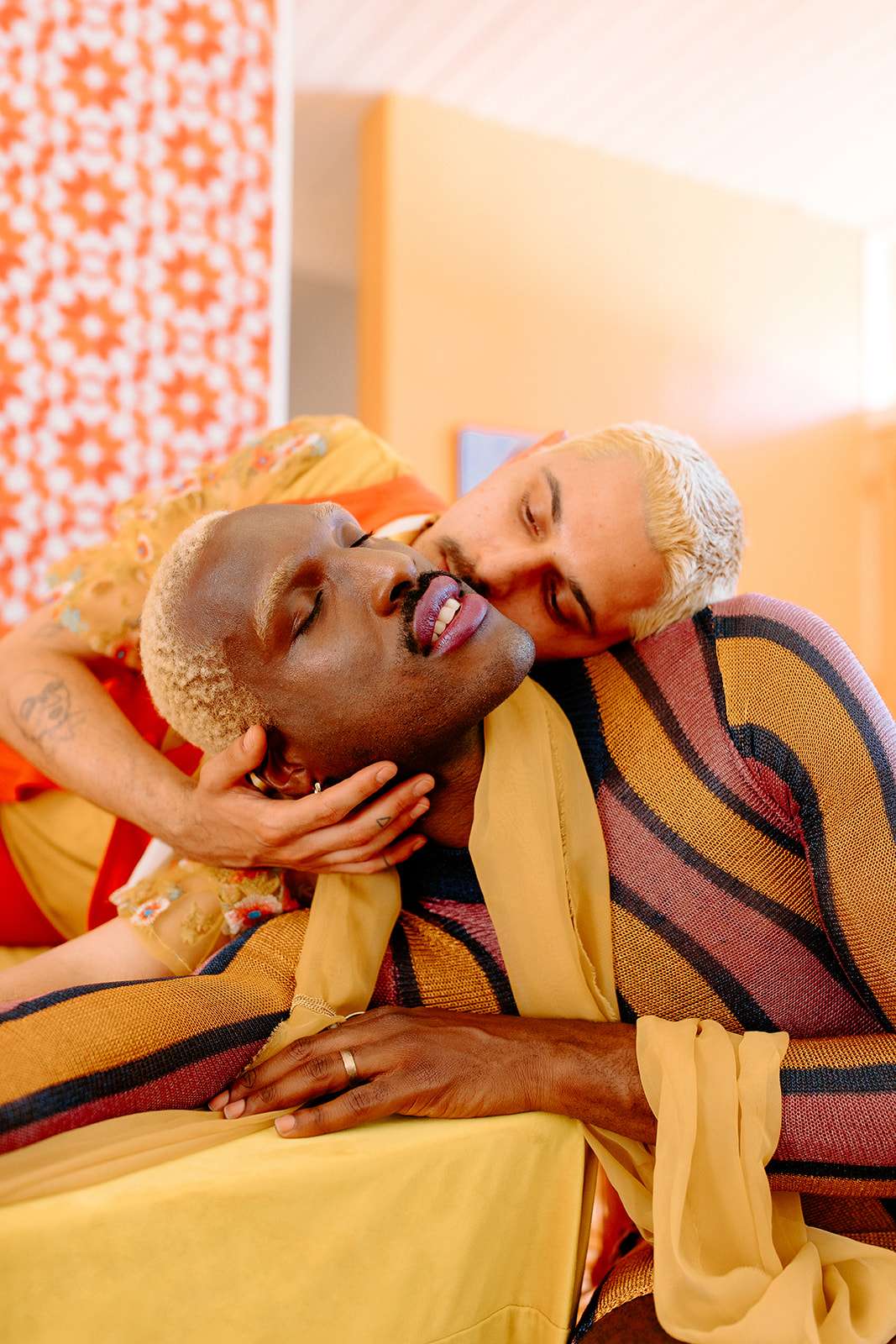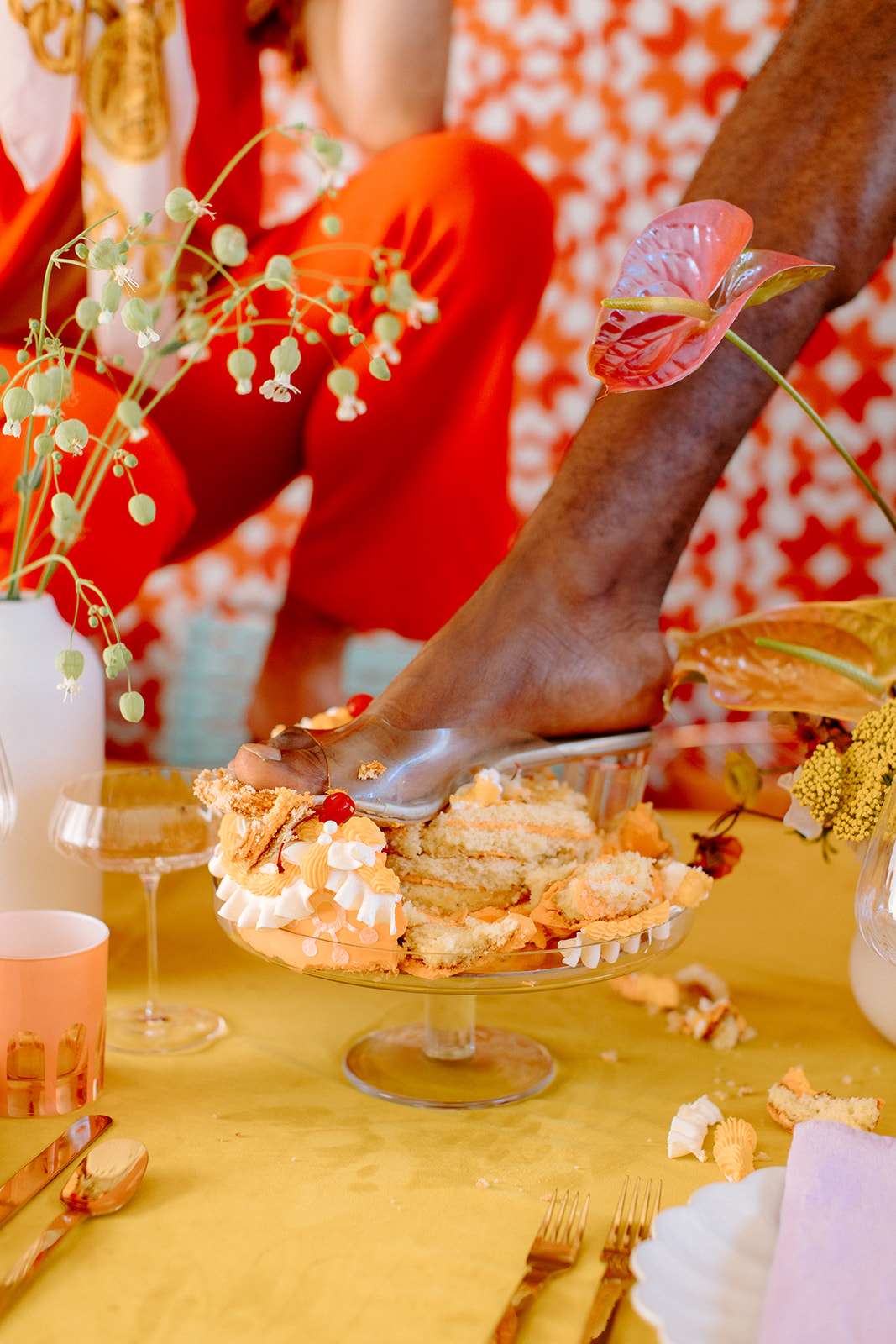 Inga, Zingy and everyone involved with this shoot – we salute you!