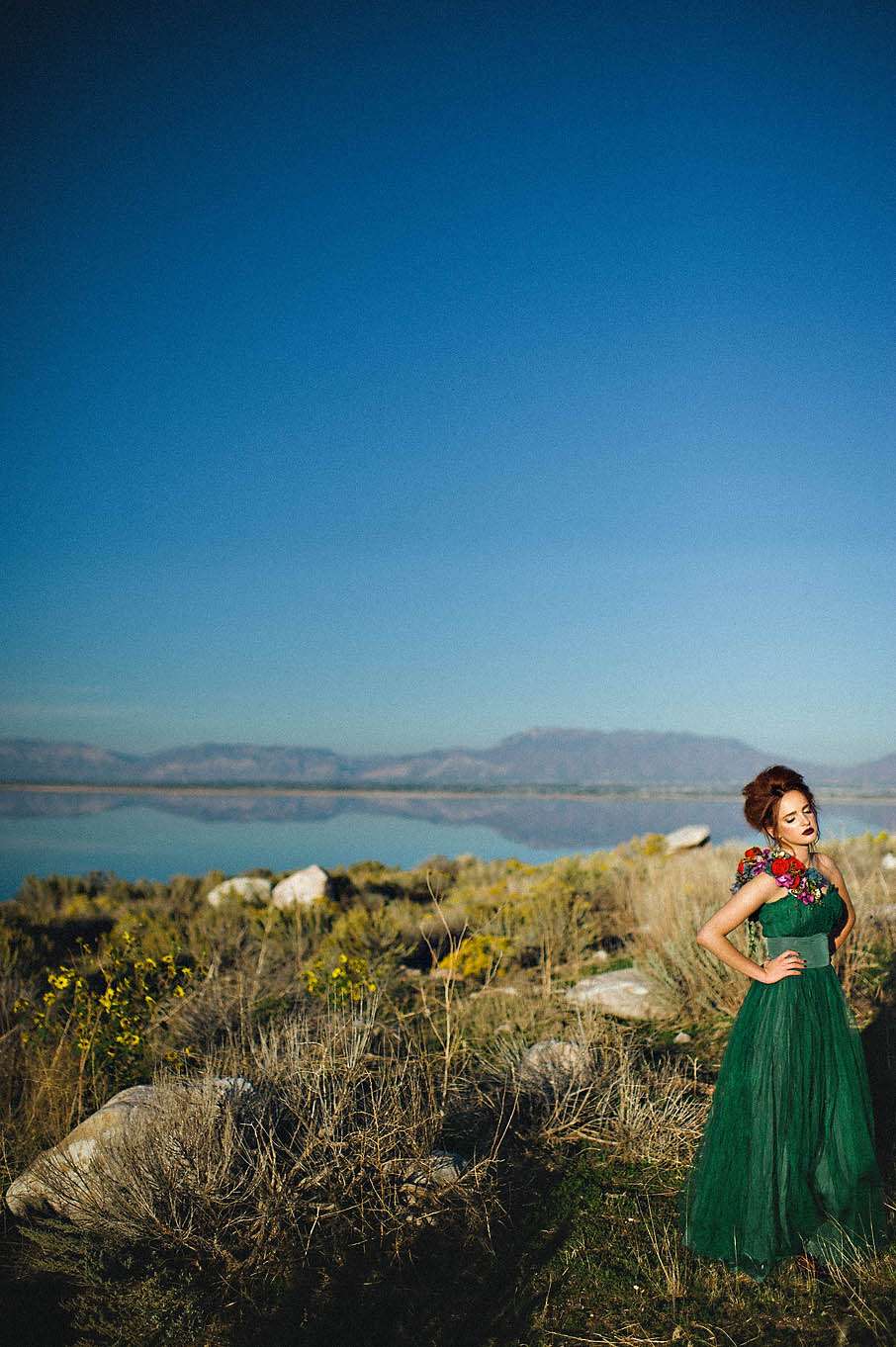 I don't like your typical styled shoot," wrote wedding photographer Brooke Davis. "I just have to come clean here. I decided that if I do one it has to be different."
And different is what Brooke does best. Not just 'Ohh let's throw a few random things together from a decided 'theme' and see what works… like, hum… how about a goth wedding shoot? we haven't seen anyone do that for a while… Or what's the latest movie blockbuster, can that become a wedding shoot? That will be sooo popular on wedding blogs'.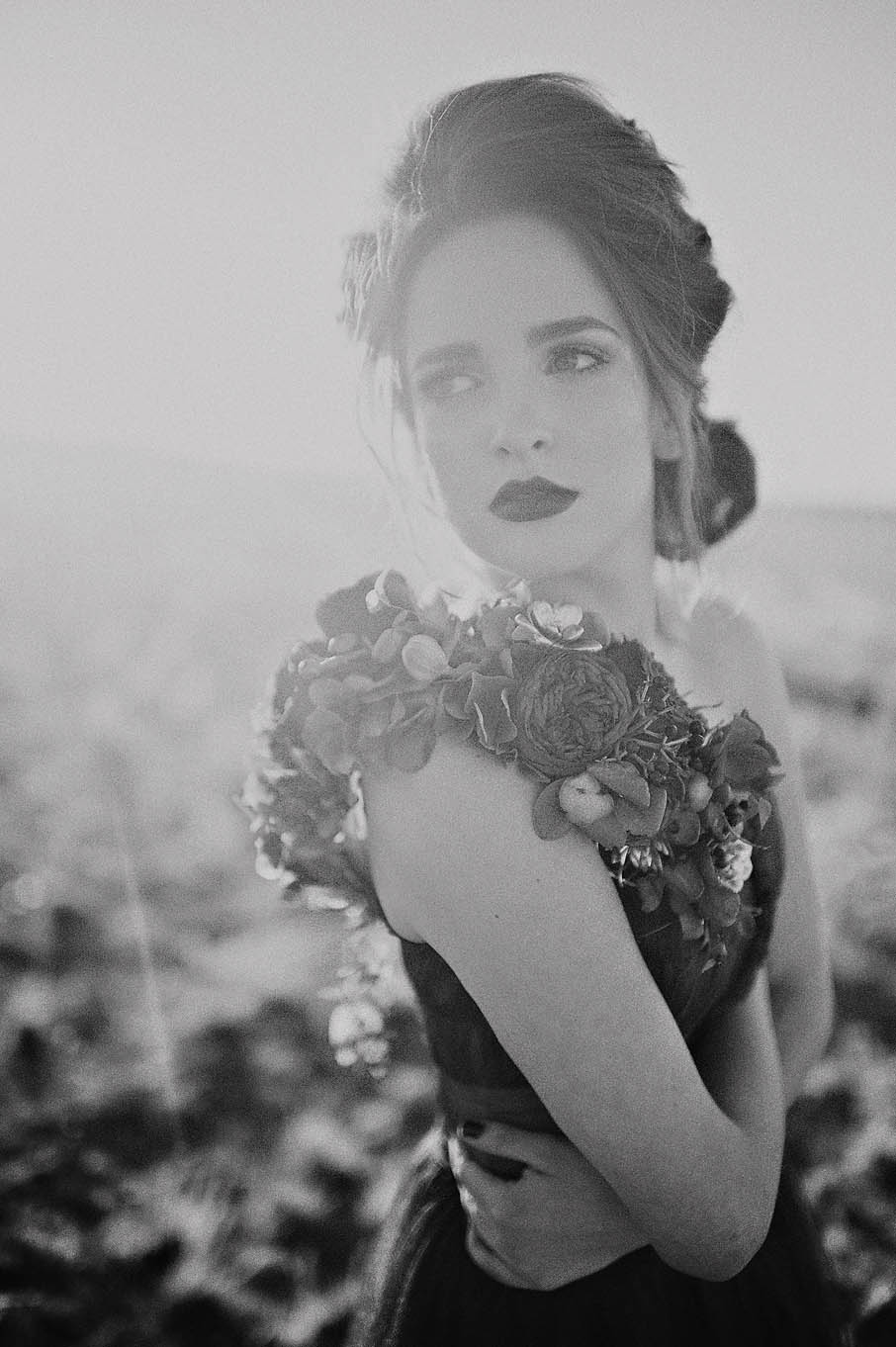 No Brooke Davis is real. She's genuine, authentic and unapologetically herself. She's an artist. I haven't even met her (yet!) and already I'm obsessed.
"I can promise you all a few things", she continues. "One, it will be straight from a melody (I'm obsessed with music). Two, it will be slightly out of  the box. And three, it will be honest to what inspires me."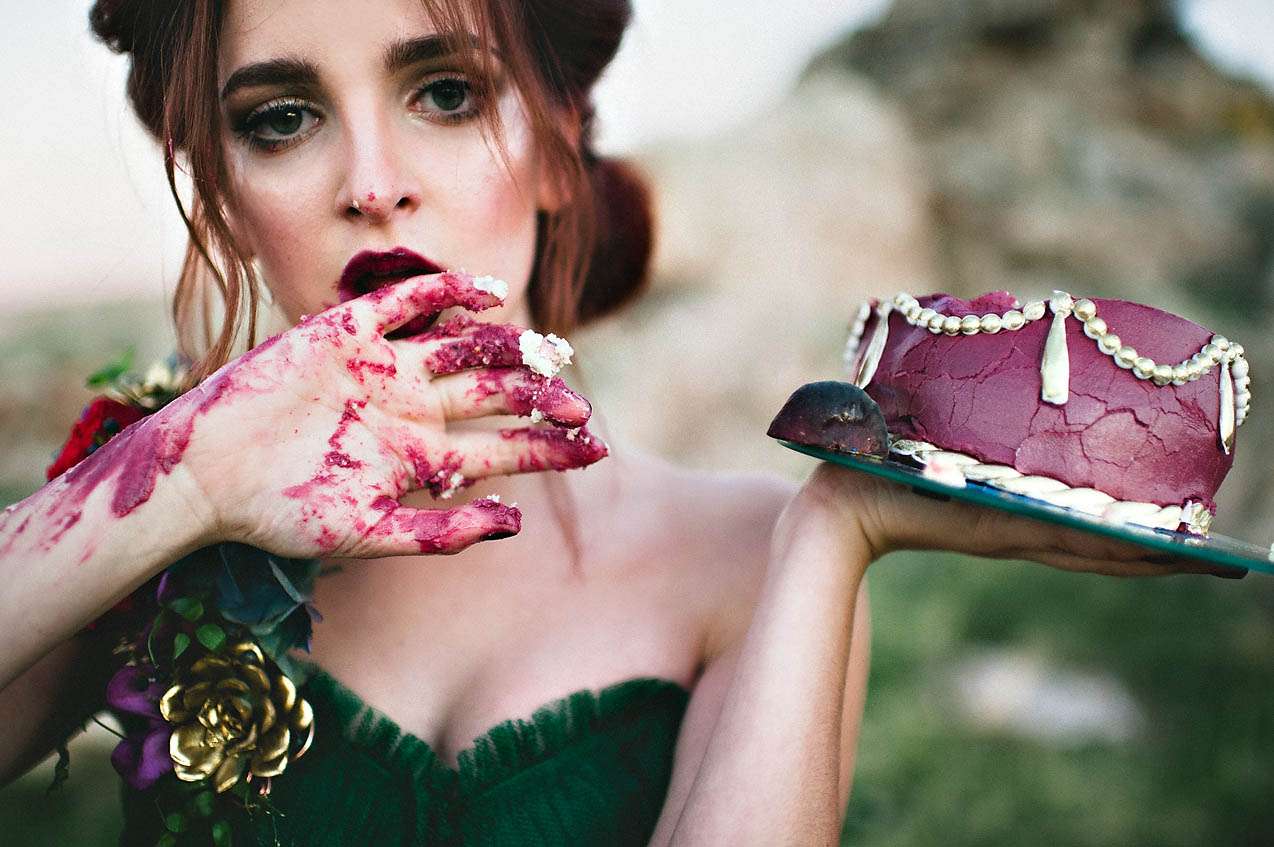 For this shoot Brooke wanted to show brides to be that colour shouldn't be shied away from. "I wish brides wouldn't fear color. When I laid eyes on this vintage gown in one of my go-to consignment shops, I knew what I had to do. This shoot was based on one of my very favorite songs, 'Faking the Books' by Lali Puna. I also wanted to do a color gown SO BADLY. Since I am so over the floral crowns I thought a shoulder strap would be awesome too and our model, Rachel, rocked it. It's a modern understated take on Marie Antoinette. Hopefully a few brides will get a little inspiration from it. Once I had the idea, I had to find the right team to help bring it together. Thankfully it all fell into place. I hope you enjoy one of my very VERY favorite melodies brought to life… 'Faking the books'.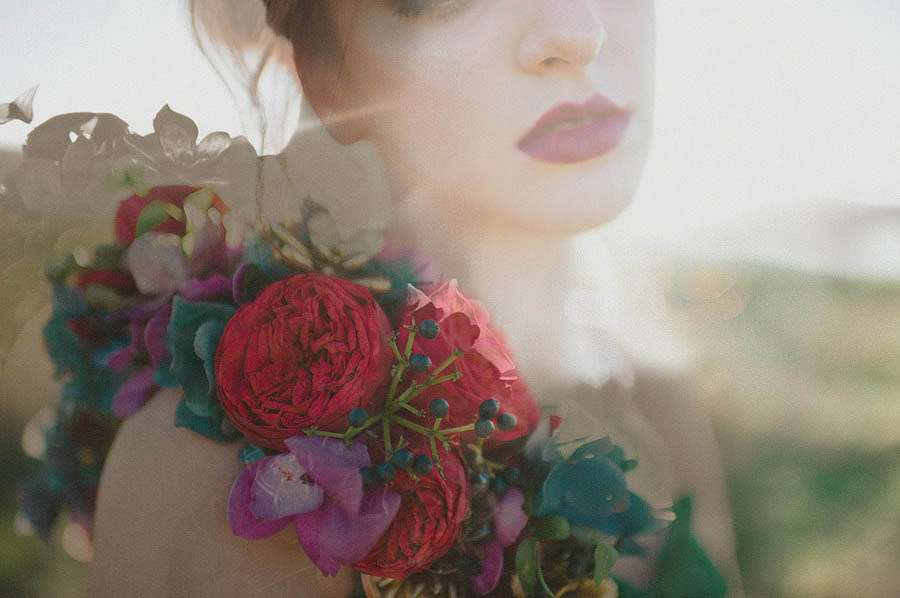 And don't skip the video. It's killer…
Thank you to Brooke & her team for sharing this amazing shoot with us today. Recognise her name but not sure where from? Yeah she was the genius behind Whit & Colby's AMAZING non-wedding shoot and I'm totally obsessed with her.
Supporting Cast
Photography Credit: Brooke Davis, Blush Photography
Video Credit: NPFilms
Flowes: Petal Pixie
Rentals: RSPV Rentals
Hair: Nichole Forsey
Make Up: Allison Draper
Cake: Cake a licious