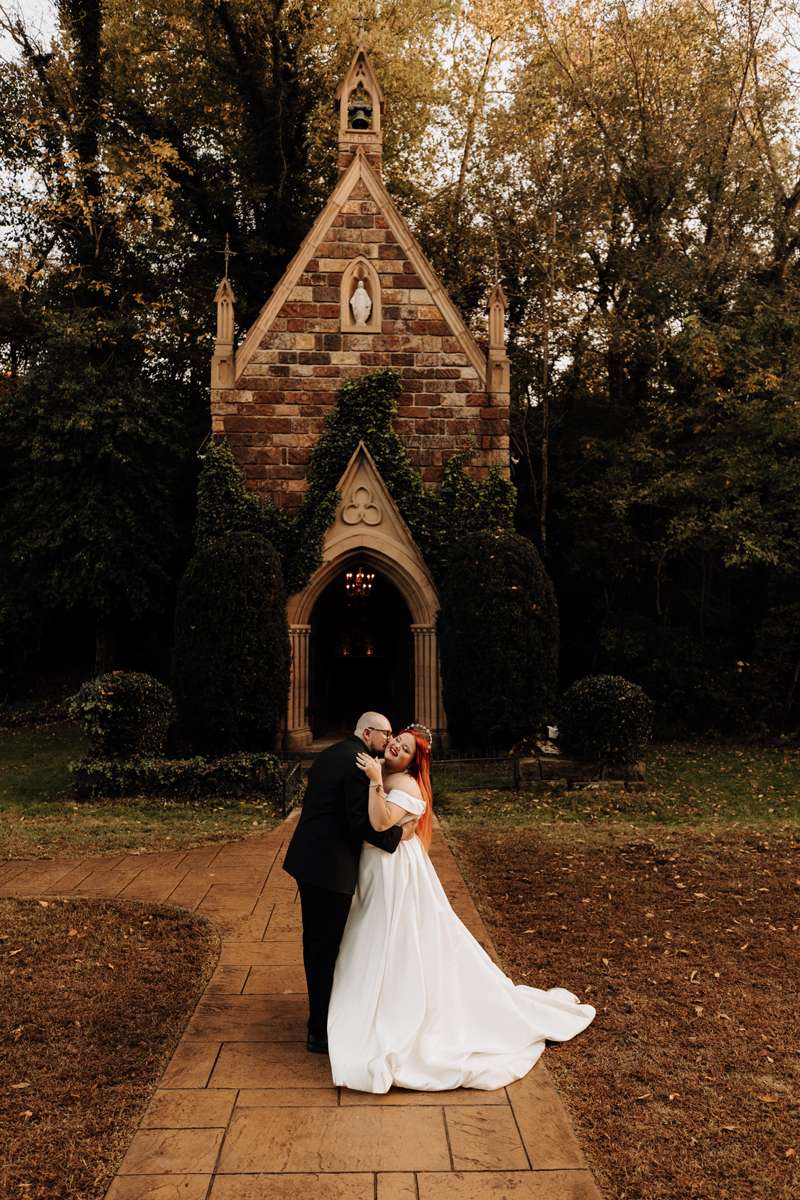 Jordan had a very specific vision for her and Colby's October wedding – she wanted it to look and feel like a fairy tale. When they were looking for venues, St. Catherine's in Fayetteville, Arkansas ticked all the boxes.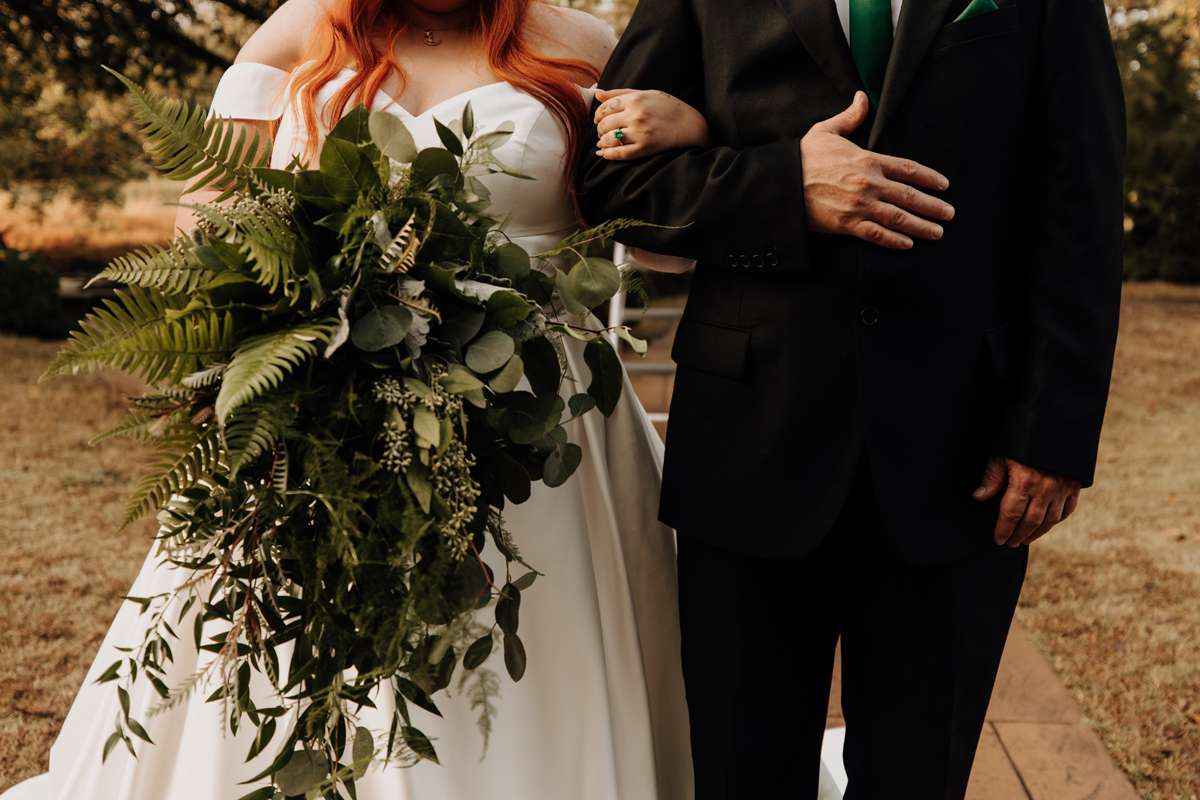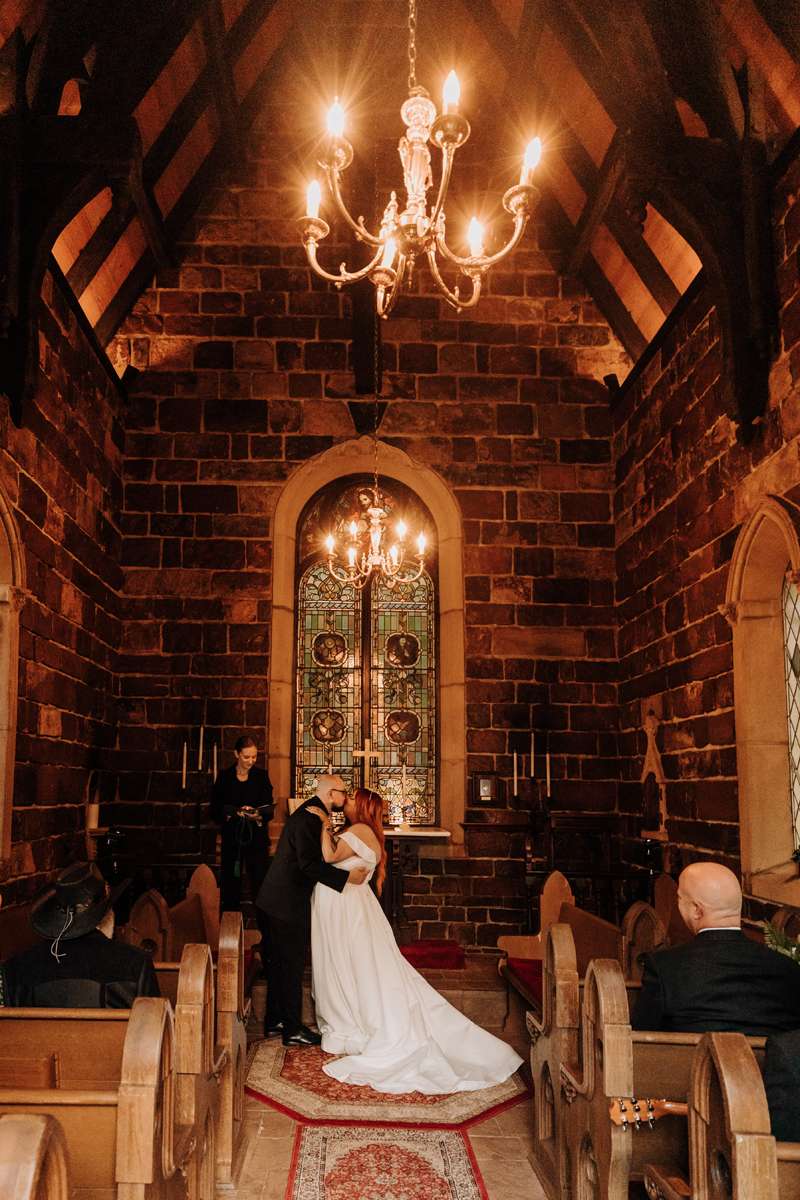 "I wanted to look like I had ran away through the woods to marry my love in the middle of a forest", she told us. "I fell in love as soon as I saw St. Catherine's. It is the quaintest little chapel; it can only fit up to 30 people inside. I wanted a witchy, celestial, fairy tale wedding, and that is exactly what I got."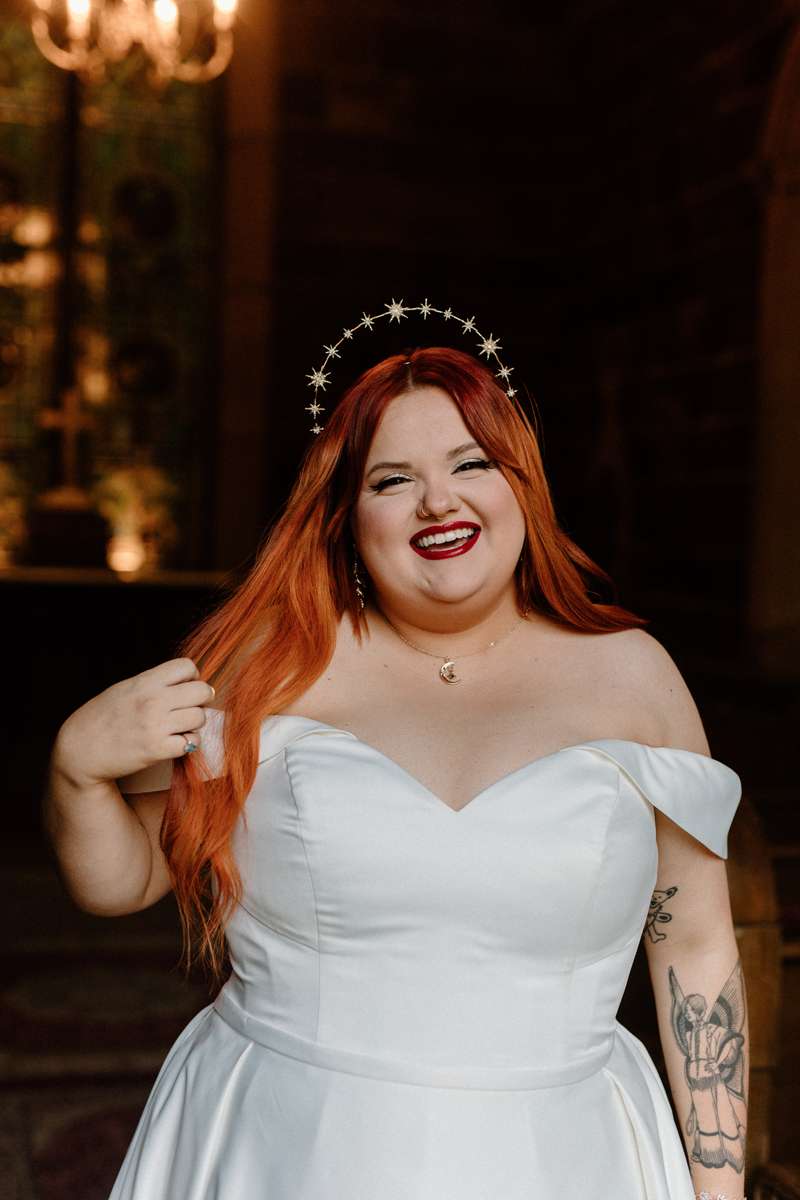 "With it being an elopement, we didn't have a reception but we had a champagne toast and cake provided by the venue with our parents down by the creek at the chapel. It was intimate, beautiful, and made me feel like a fairy, which is really all I could ever ask for. The venue provided everything needed for the most perfect, stress-free day."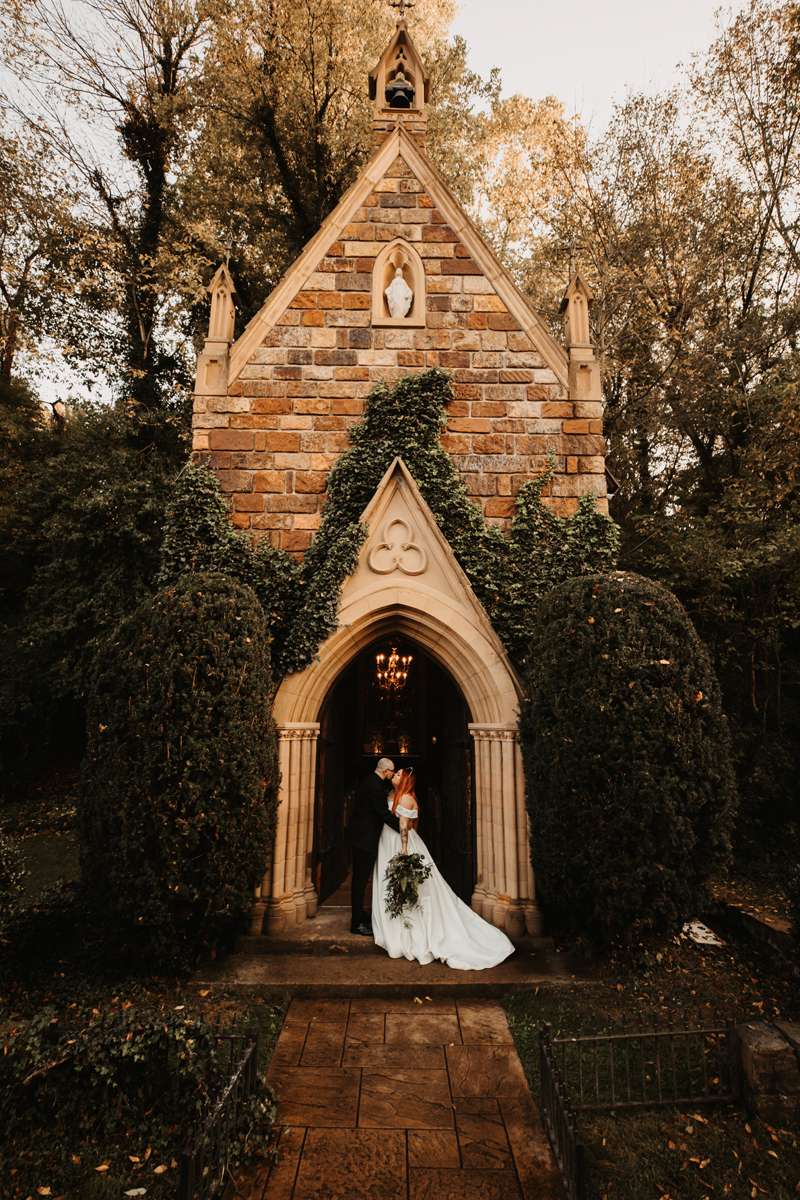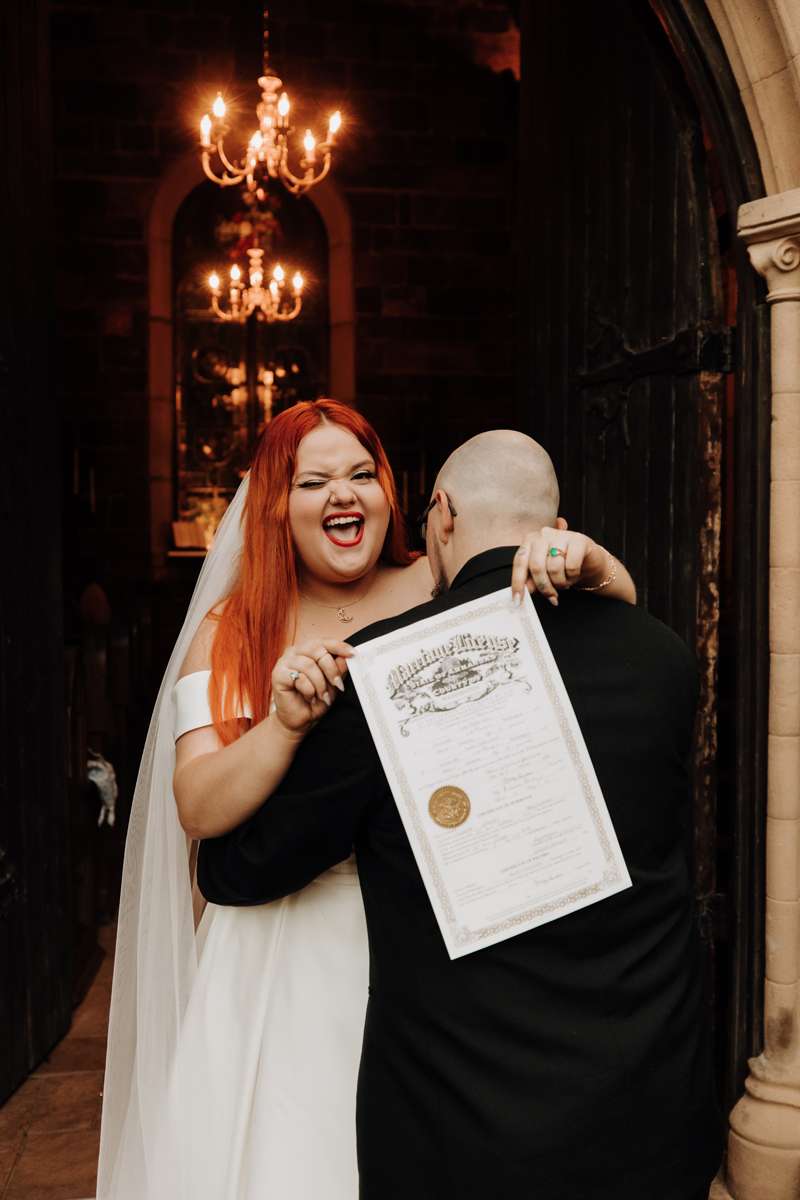 Jordan's dream dress came from David' Bridal. She wanted something princess-like but plain, with no lace or embellishments. As she is a make-up artist herself, she did her own make-up, going for dramatic lashes and a bold lip which complimented her tousled, red hair.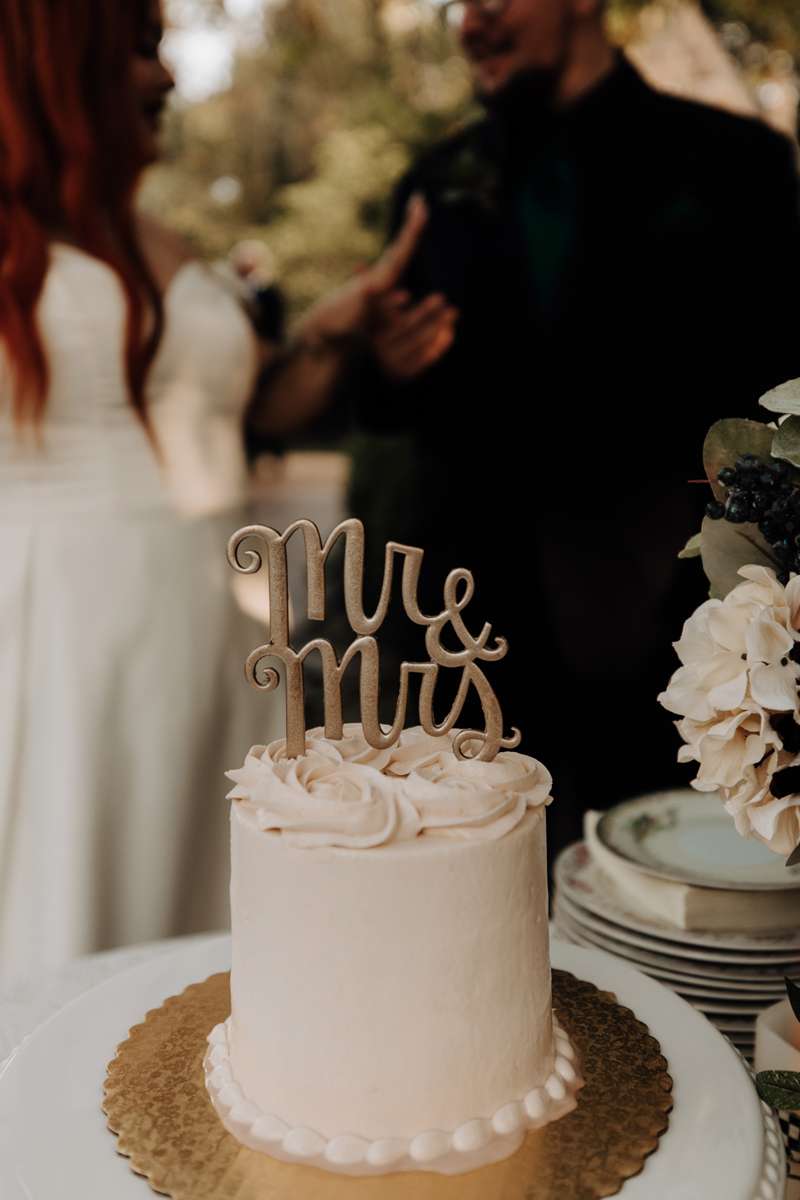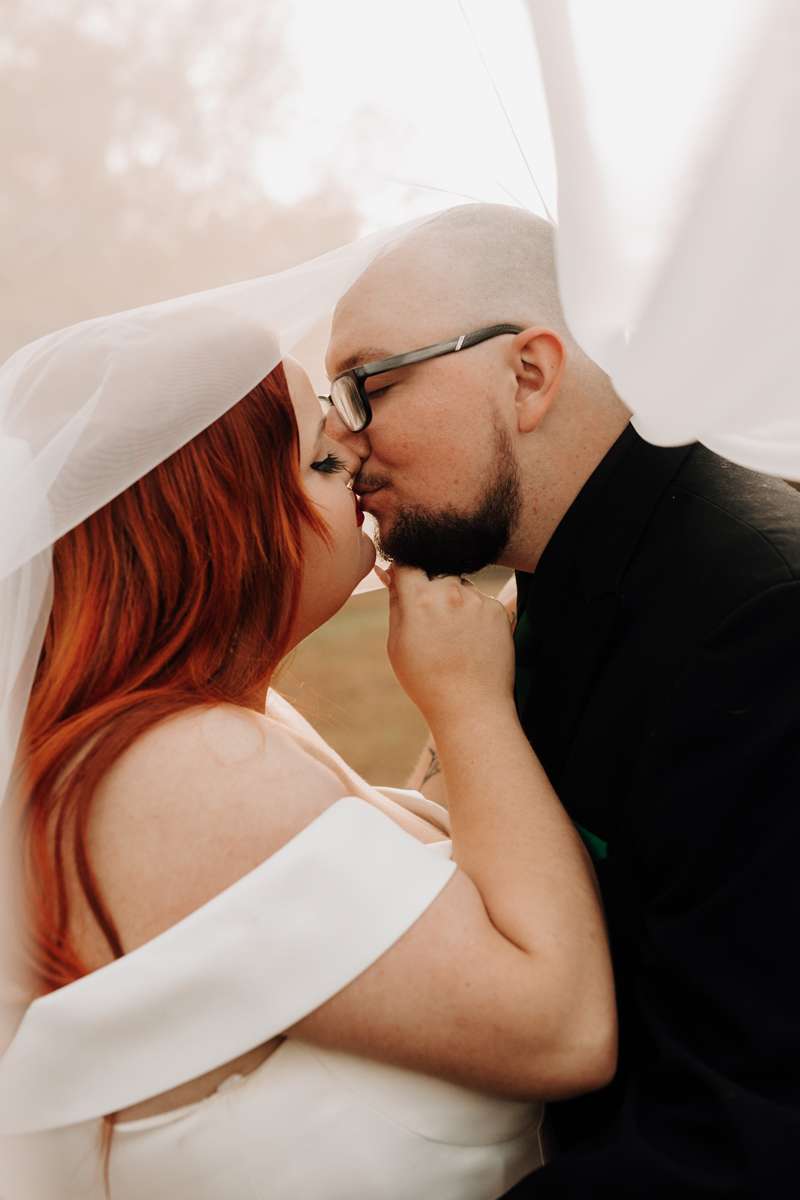 The ceremony itself, which was witnessed by just five guests, was a mix of traditional and pagan vows. They also did a hand-fasting. "I want to share a piece of our vows that encapsulate everything we are and what our day was as well", Jordan concluded. "They went, 'As your hands are bound together now, so your lives and spirits are joined in a union of love and trust. The bond of marriage is not formed by these cords, but rather by the vows you have made. For always you hold in your own hands the fate of this union. Above you are stars and below you is earth. Like stars your love should be a constant source of light, and like the earth, a firm foundation from which to grow.'"