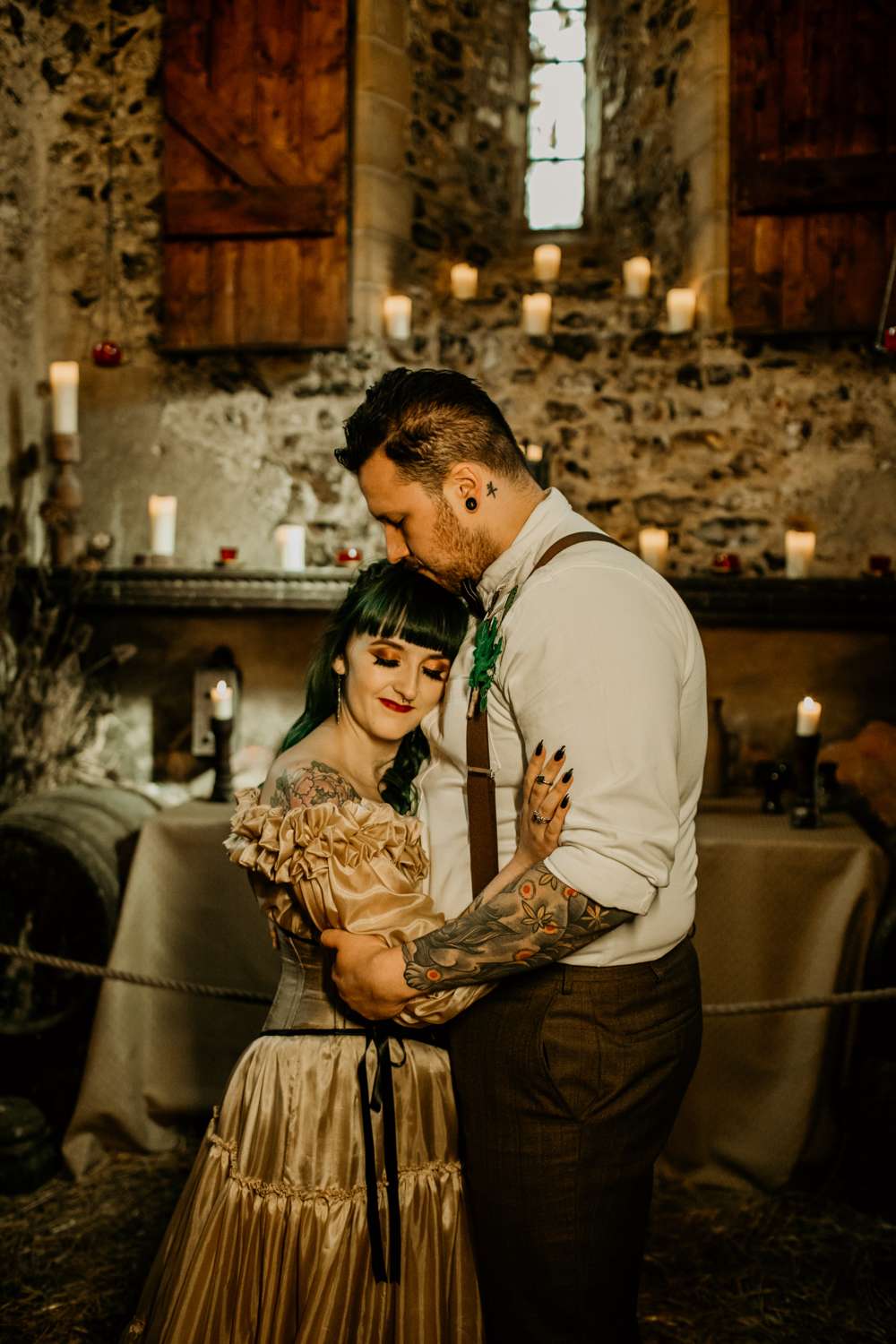 On October 6th at The Lost Village of Dode in Kent, Natalie and Maxx acted as models for a Snow White and dark fairytale themed wedding shoot. What started as just a pretend handfasting ceremony ended up being really moving and emotional for the couple, so they decided to actually make the commitment for real!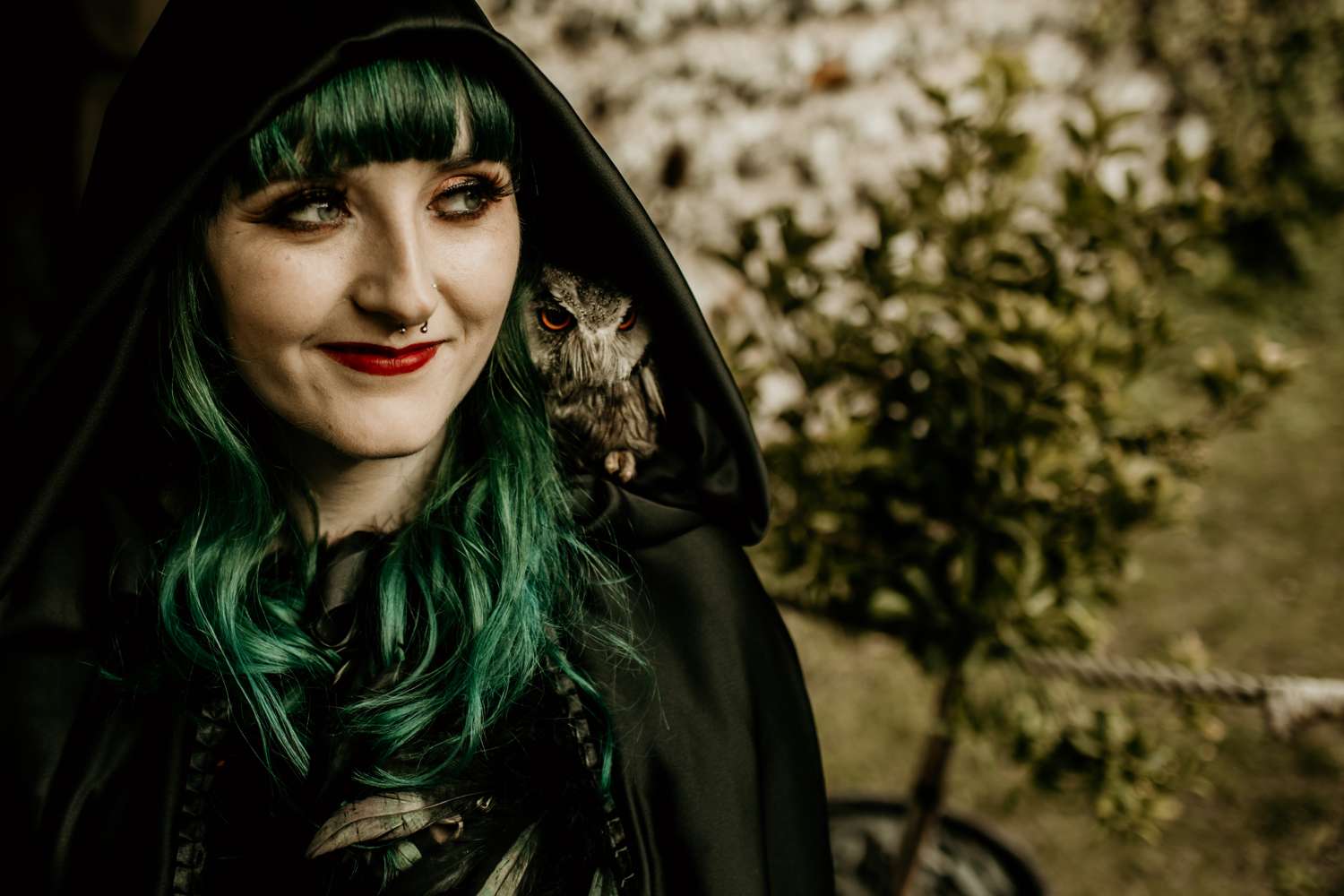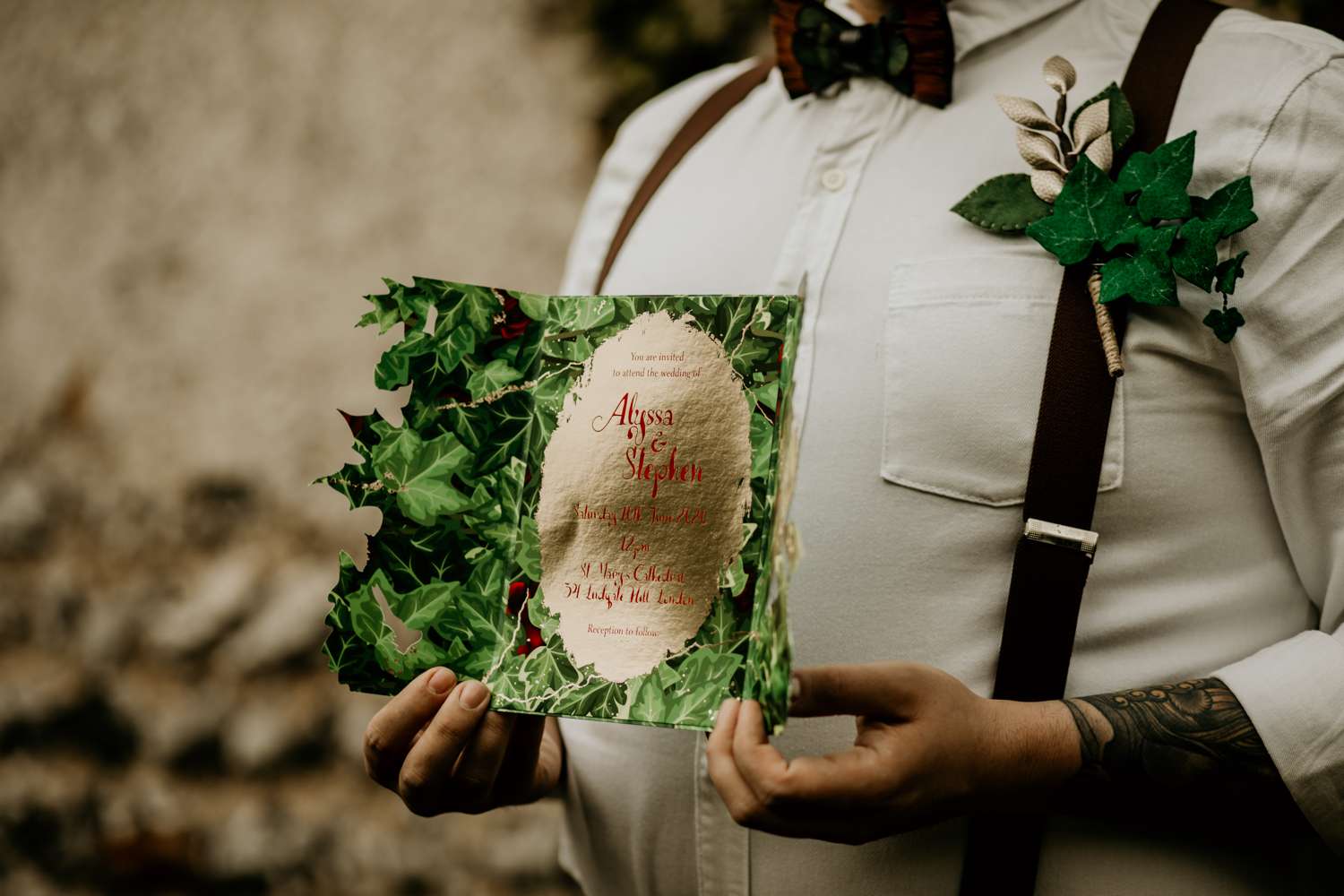 "On the day, a joke turned into a look, which turned into a 'Shall we?'", explained Charlotte, who organised and styled the day. "And before we knew it an all kinds of beautiful actual handfasting took place. It was really special and very intimate, no planning just a big fat 'Lets do this!' After this, the whole shoot took on a party feel a proper celebration of these amazing people – It was like it was meant to be with every aspect of the styling suiting them perfectly."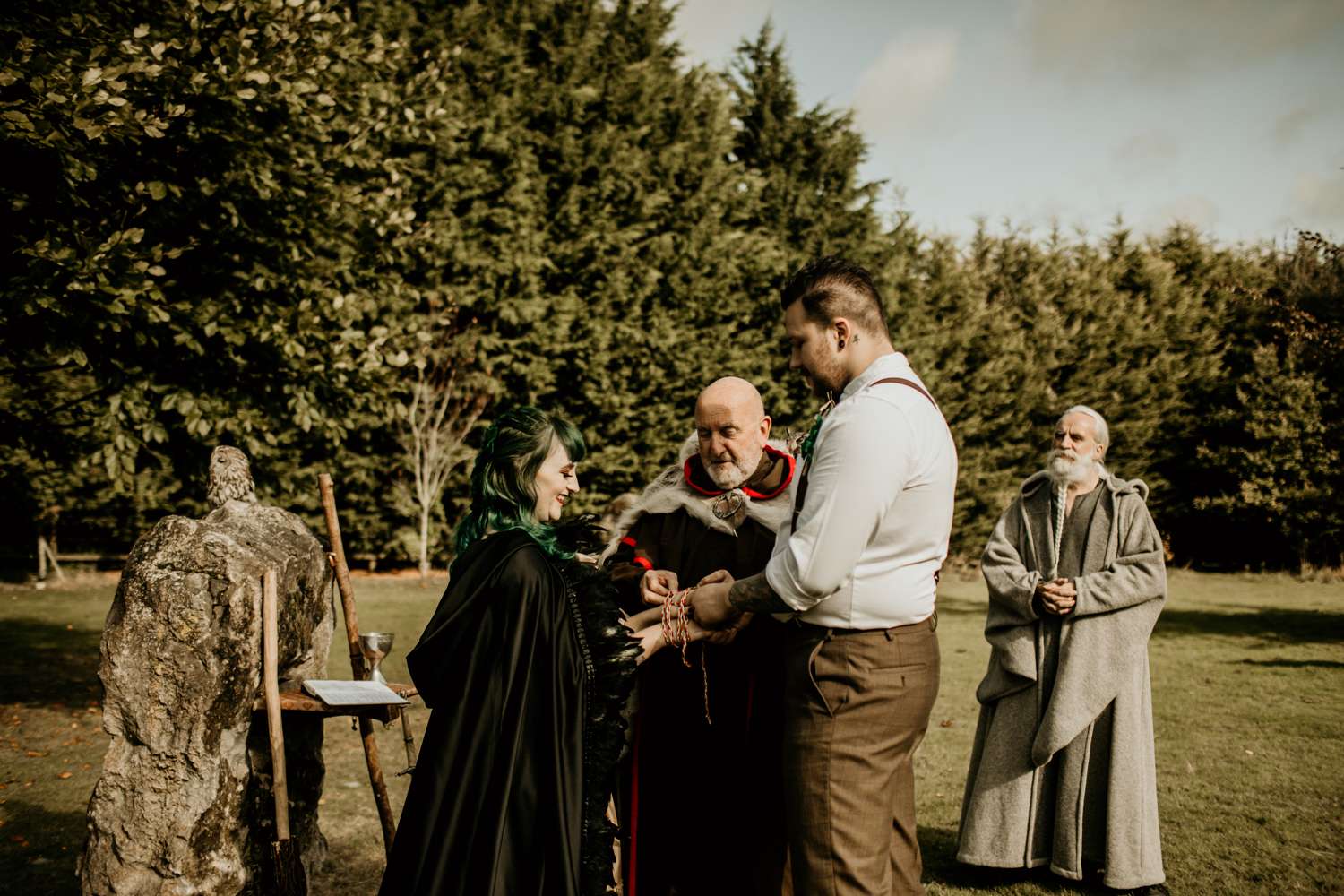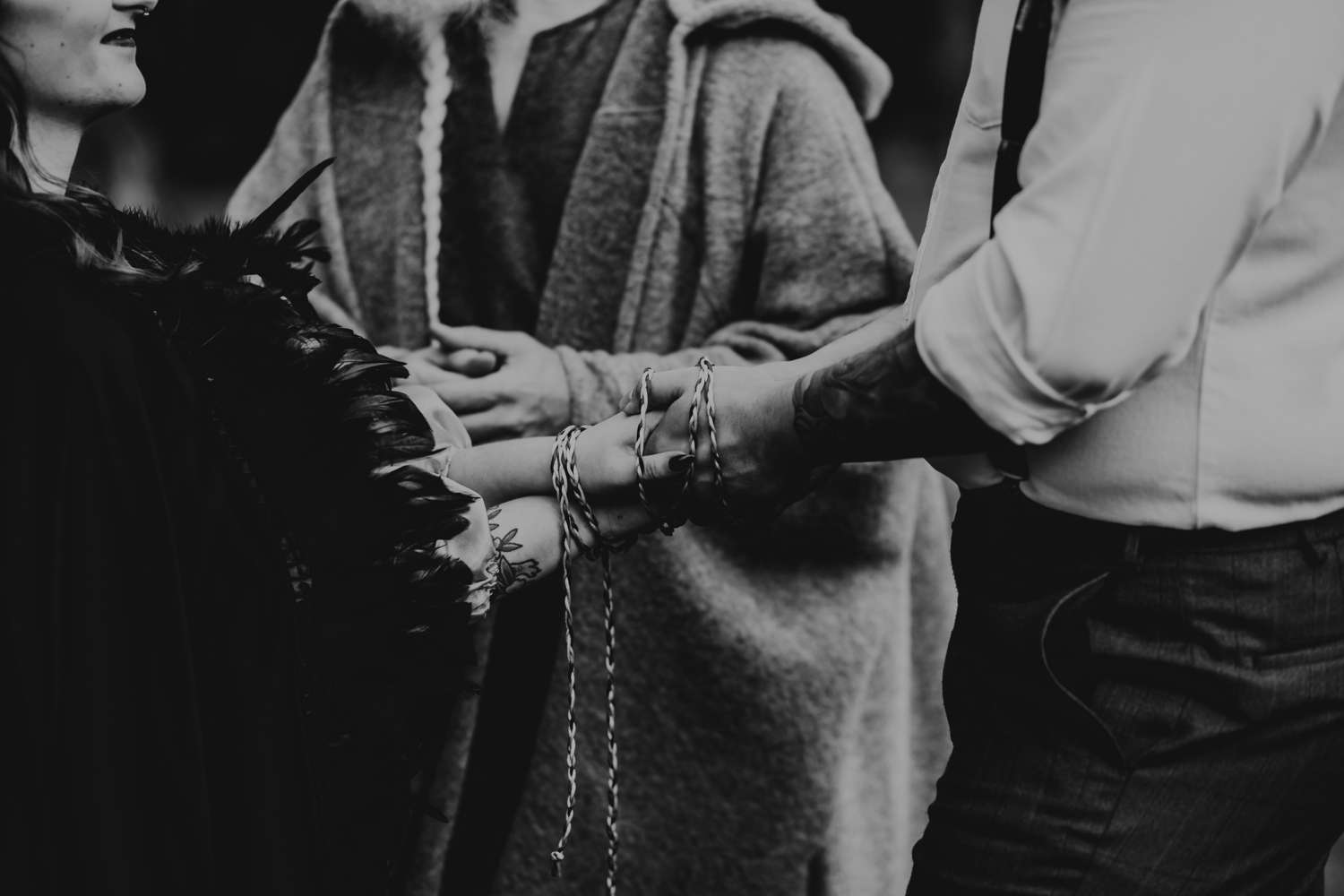 Natalie's stunning outfit and head wear were made for her by Debi at Powdered and Waisted. The corset and ruffles were the perfect style of dress for the theme. Her boots were by House of Elliot.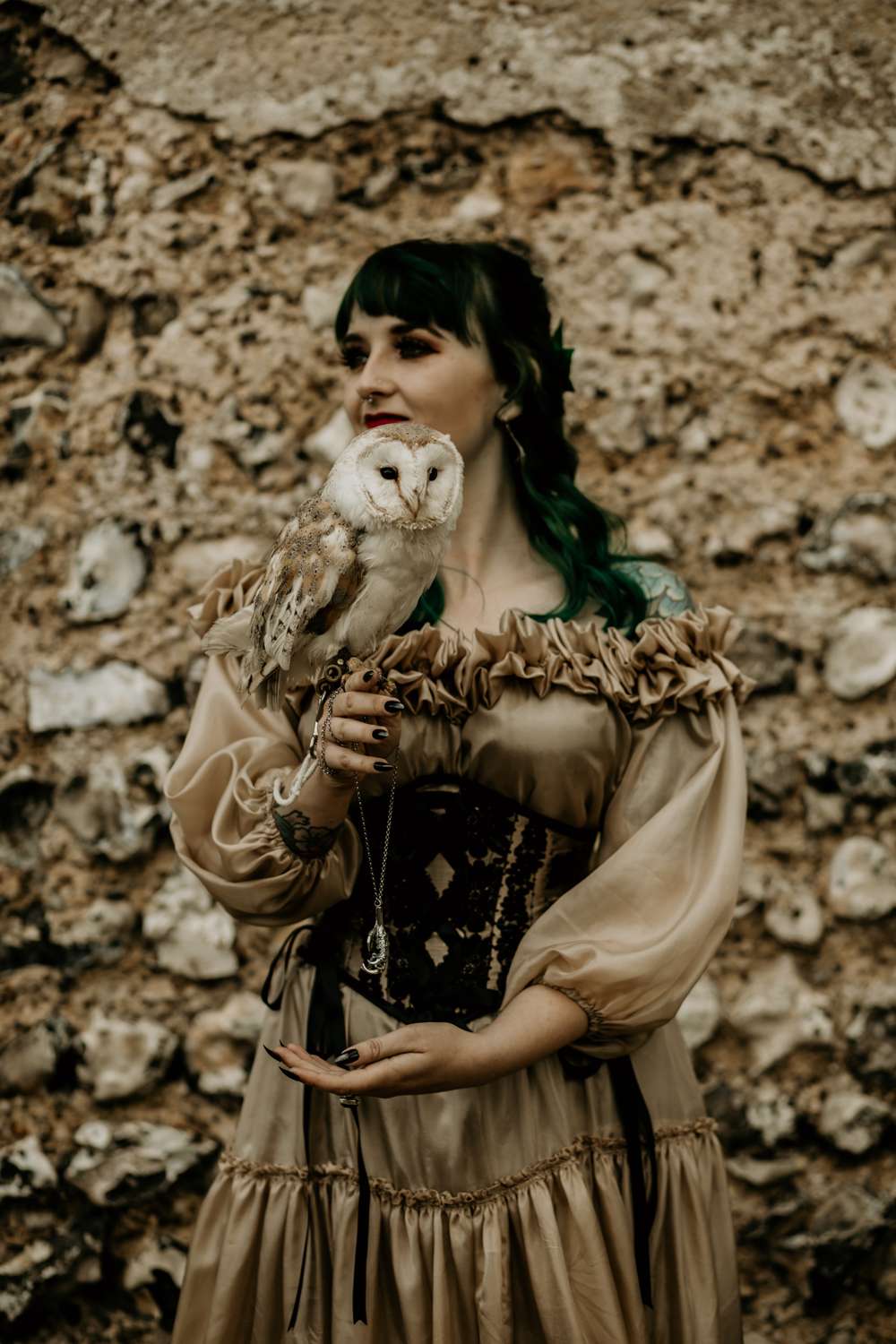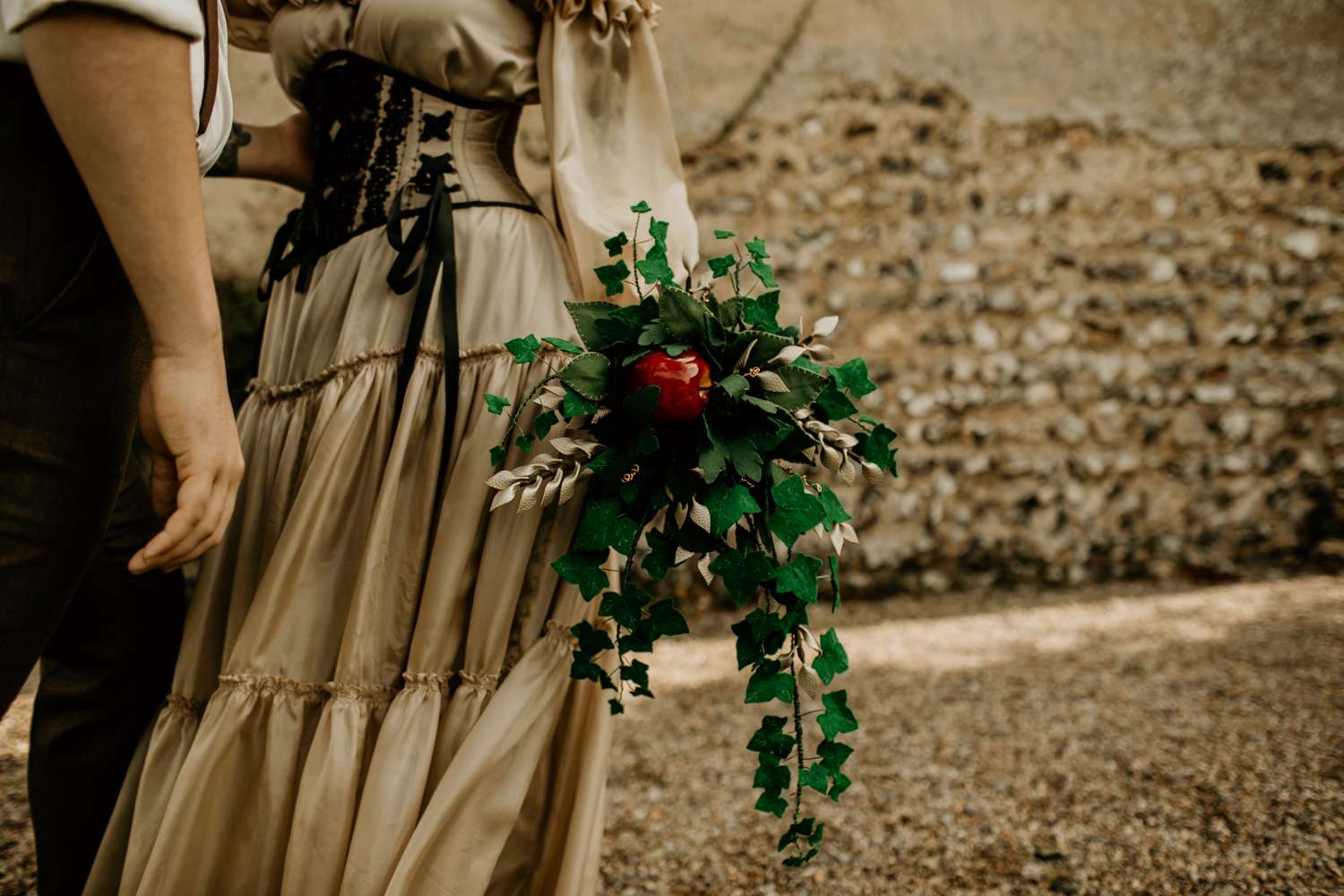 For the bride's bouquet and floral arrangements, Charlotte opted to use trailing ivy and apples, rather than any florals. The green, red and earthy colours were then reflected in the grazing cake table created by Graze with Me as well as the stationery and extra table decor.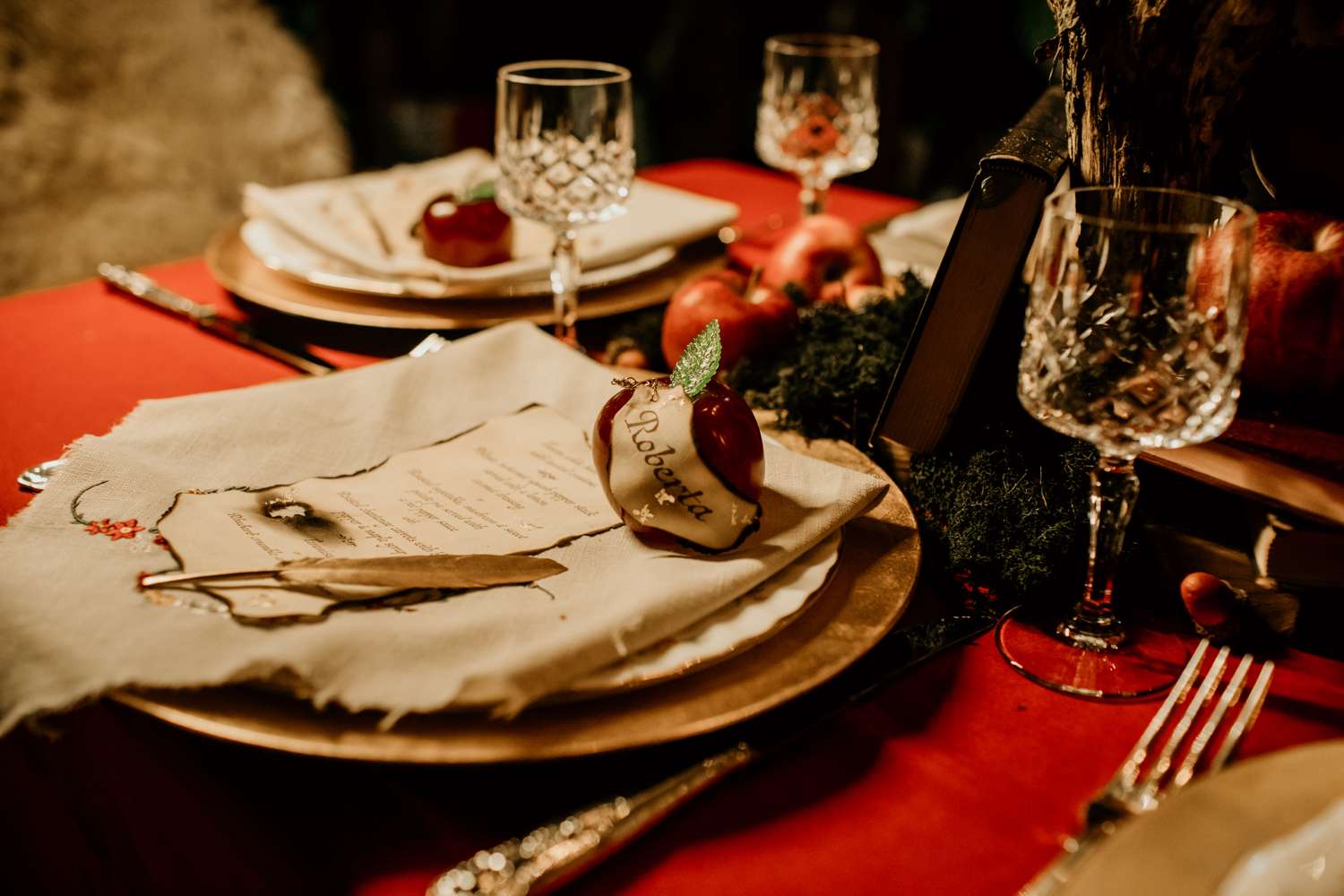 "We both loved the handfasting vows", explained Natalie. "Neither of us are particularly religious and these seemed like refreshingly equal commitments to each other. I think we were both really surprised by how much the words meant to us. Also, both Doug and Paul, who led the ceremony, are really funny, kind and personal which I think makes a huge difference in making you feel comfortable and forget all about feeling self conscious."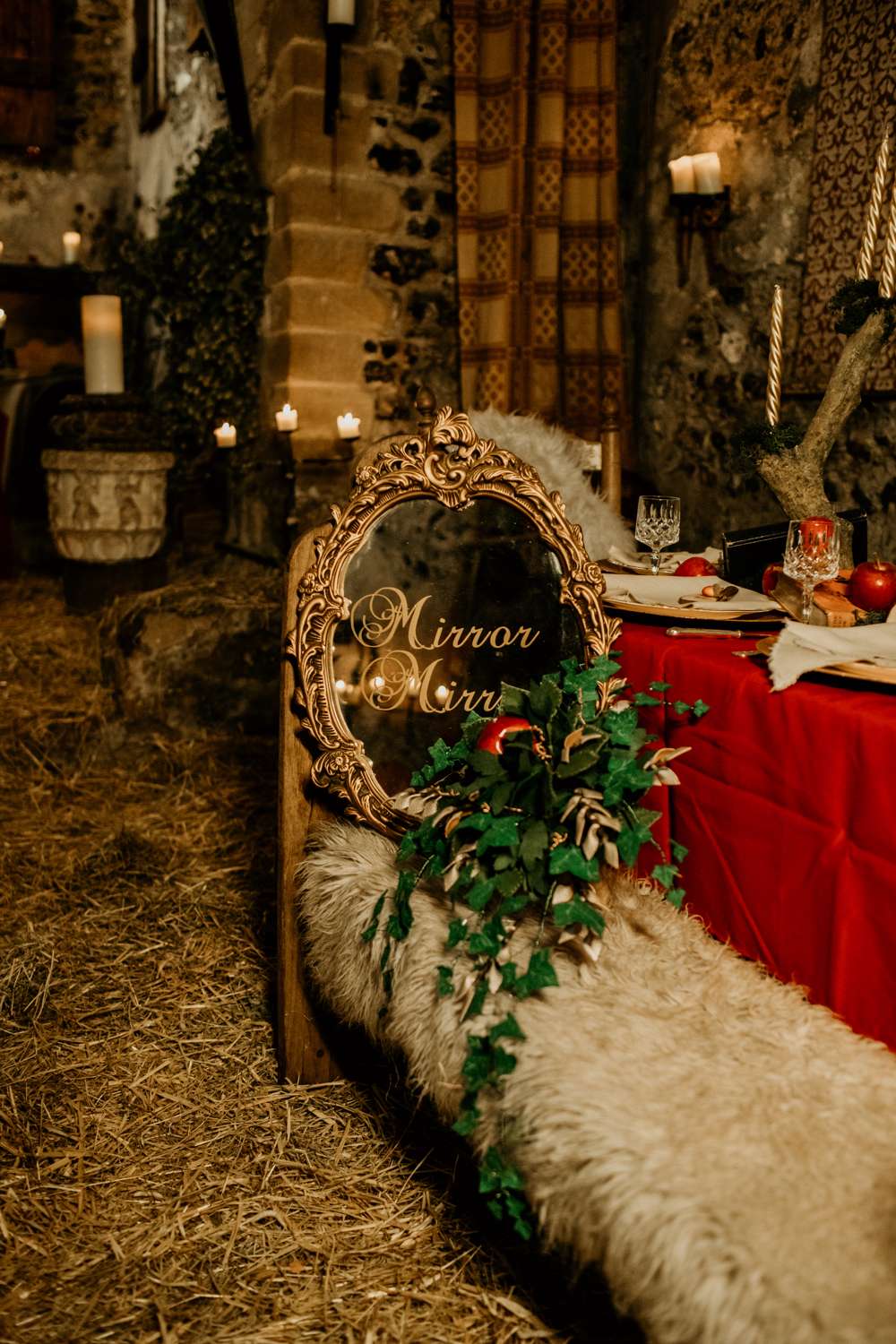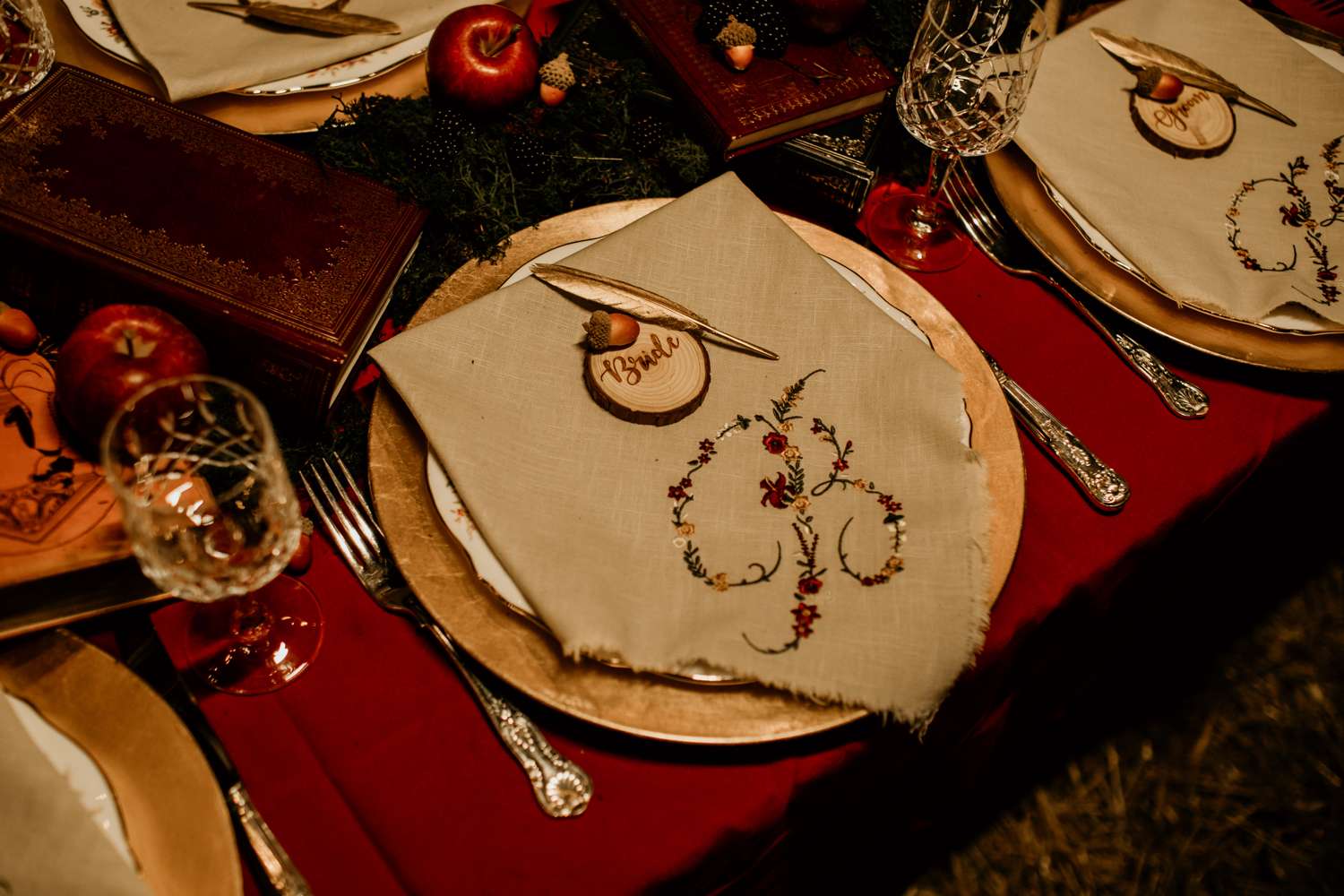 "It was really lovely to work with so many amazingly talented suppliers who really care about what they do", she concluded. "I don't think I'd really thought about just how much goes into something like this and how much all those little personal details really do make such a difference. We pl;an to make the marriage legal this year and do it all over again!"