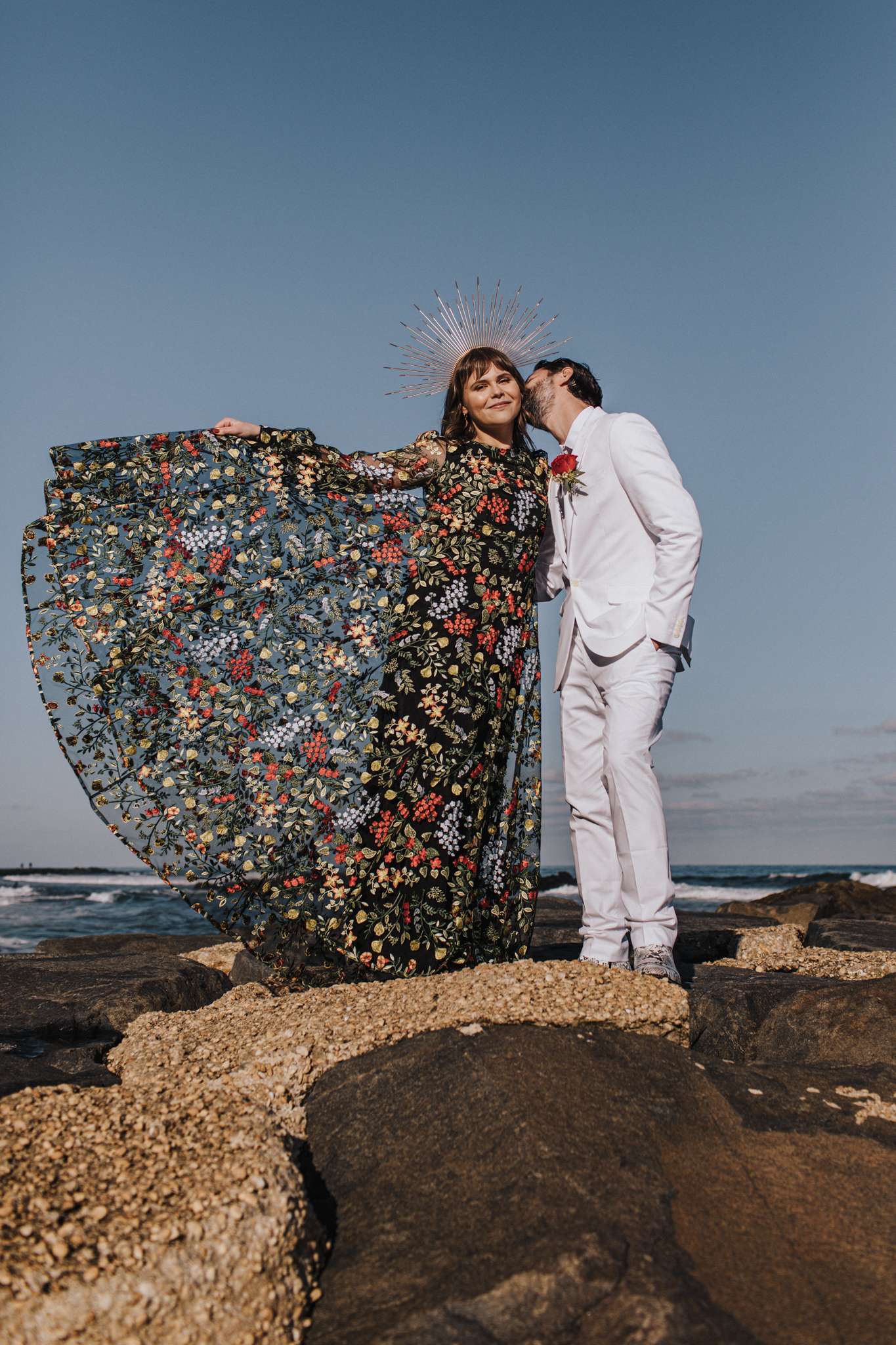 Ally and Frank had a small wedding on the beach in Asbury Park, New Jersey on Halloween, 2020. Although the wedding was on October 31st, they didn't go for a spooky theme, instead opted for something that felt more modern and very 'them'.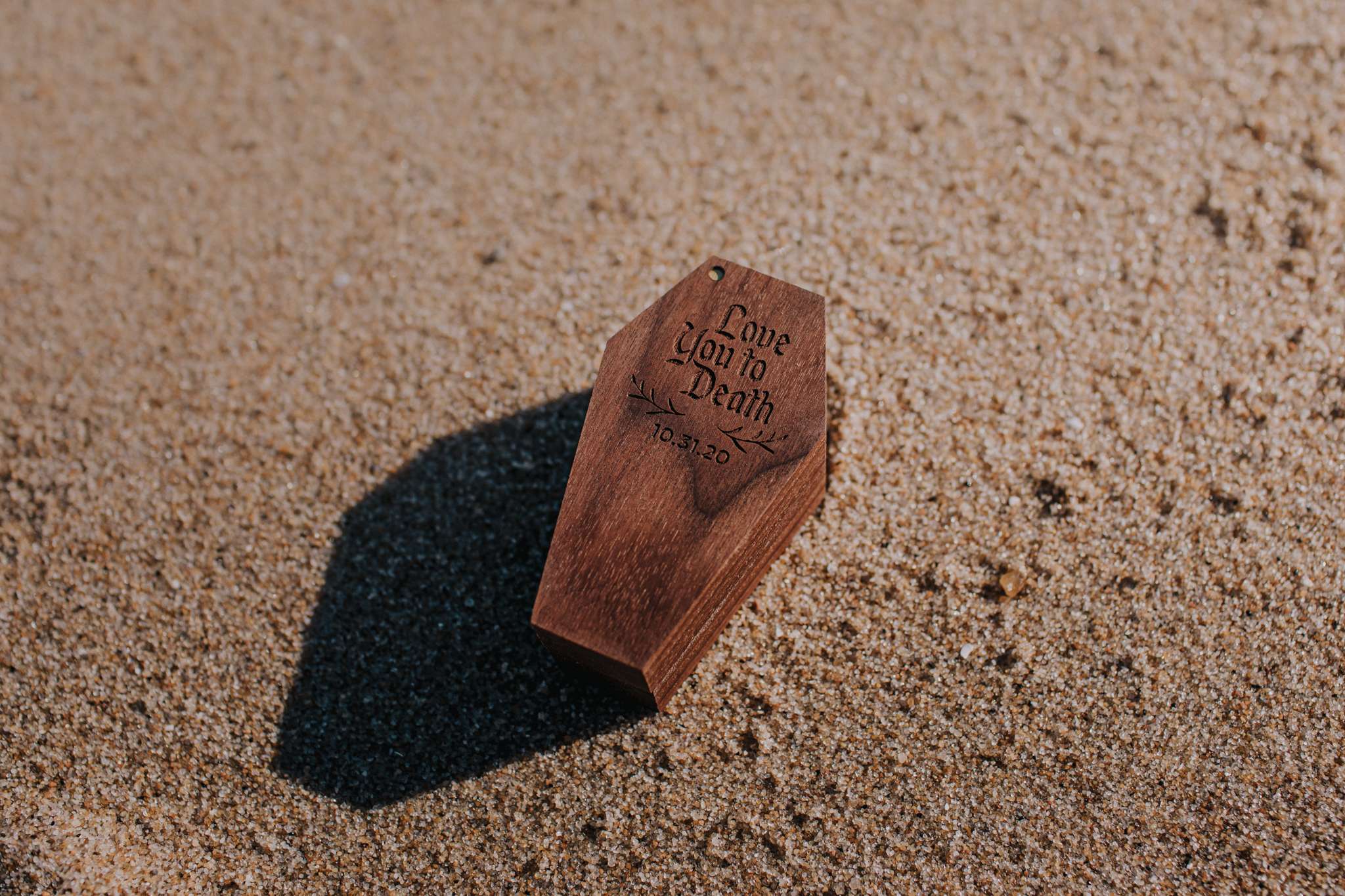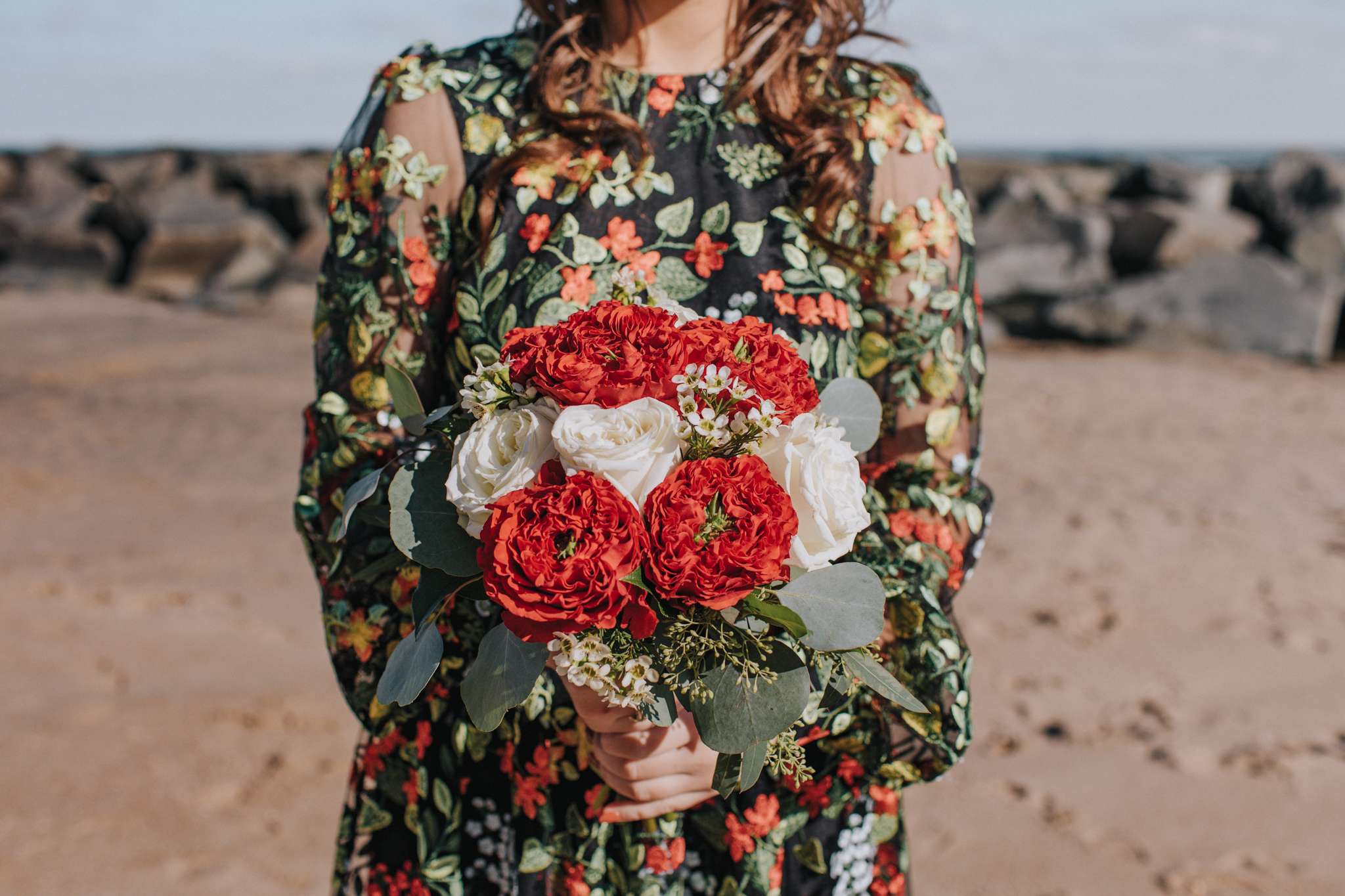 The bride explained, "We both wanted something outdoors and Asbury Park holds a special place in our heart, so we thought why not do a beach wedding on our favourite holiday? It makes Halloween more special now that we get to celebrate our anniversary on that day."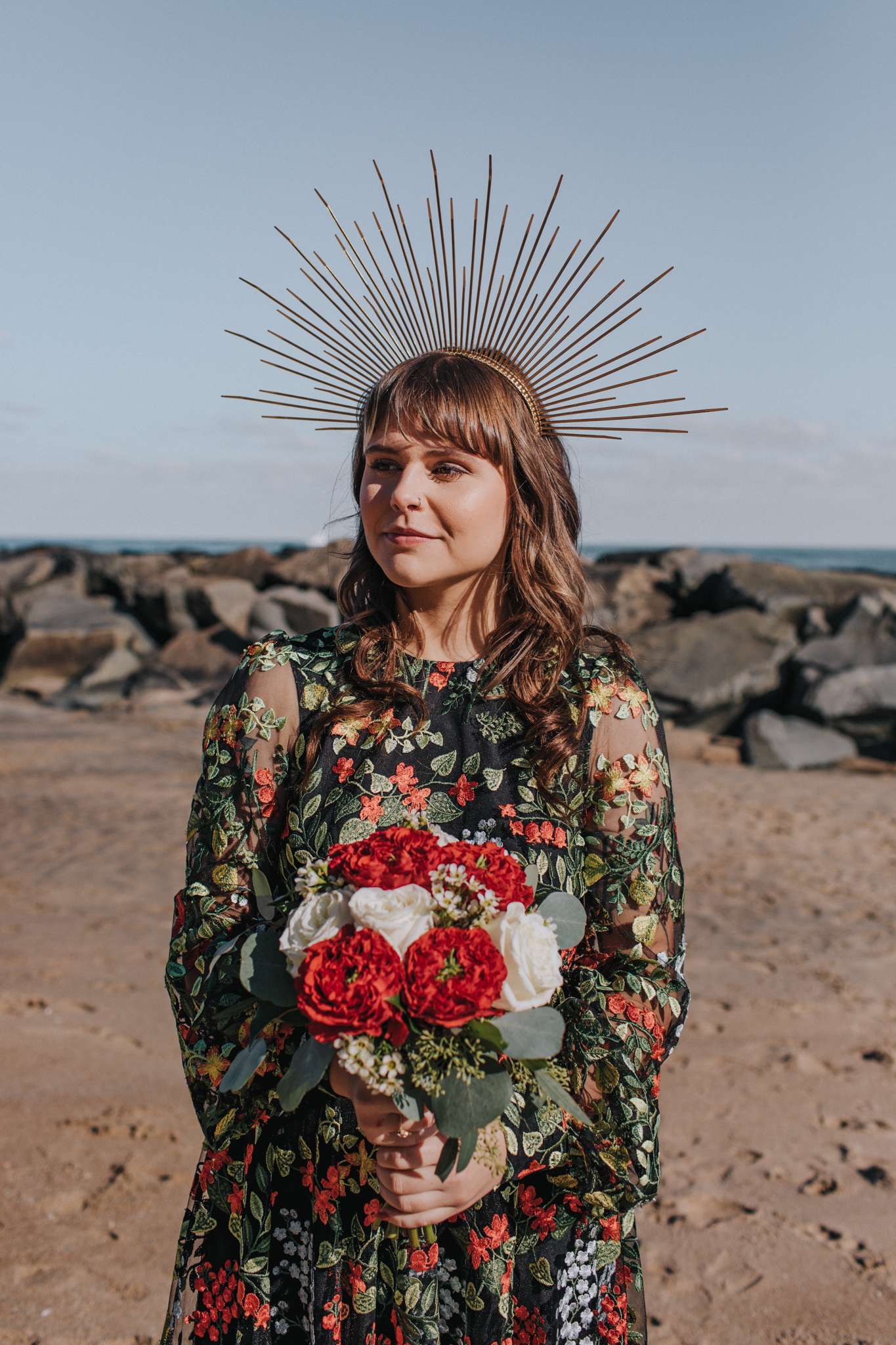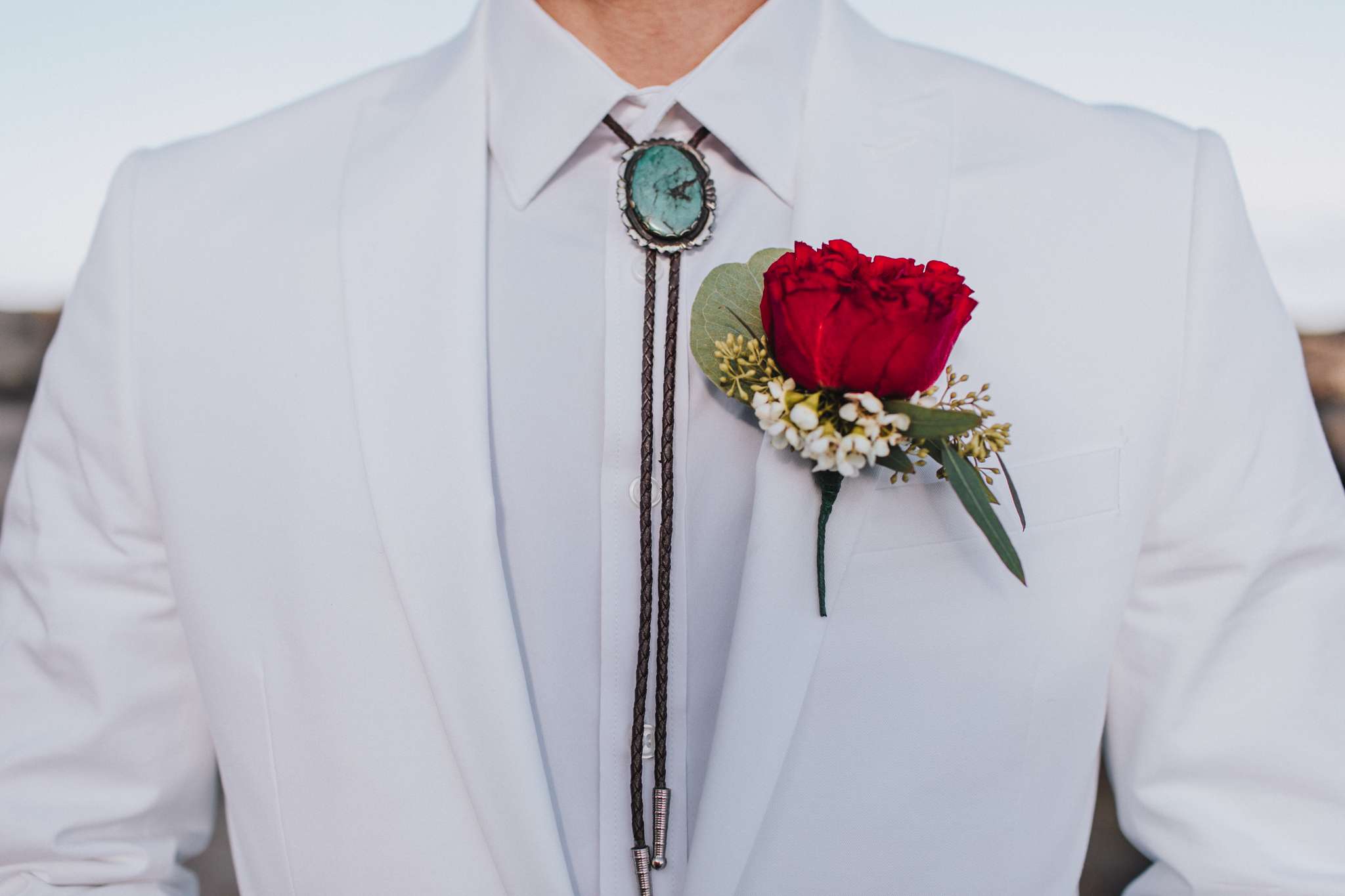 Ally wore a black ASOS dress with a spiked crown from Etsy while the groom was the one in white, in an Express suit. "Our outfits were pretty unique", she continued. "I know white suits are getting more popular but Frank insisted on wearing his turquoise bolo tie too. I think my dress had Eastern European vibes with the embroidered flowers which made me love it even more."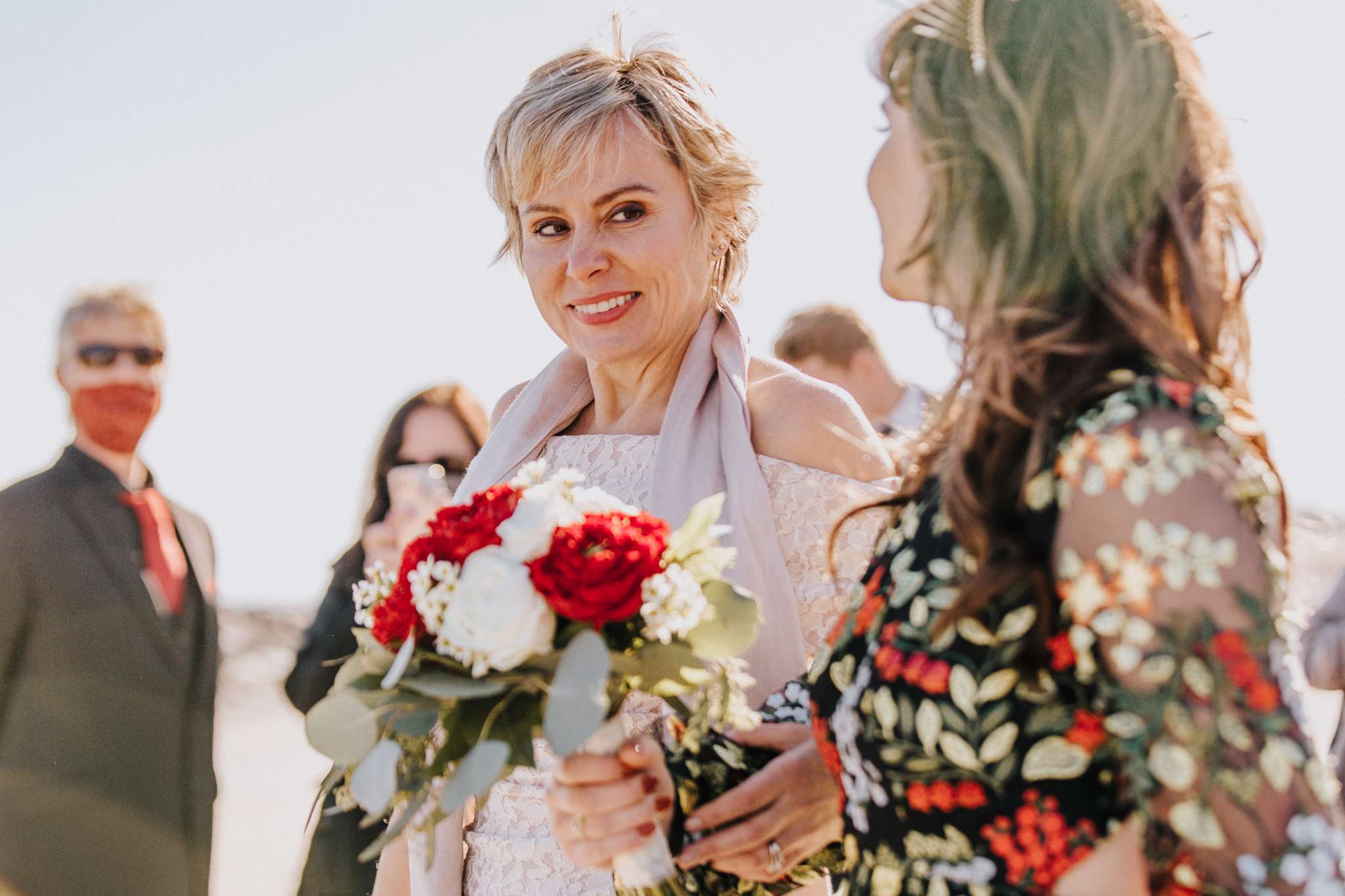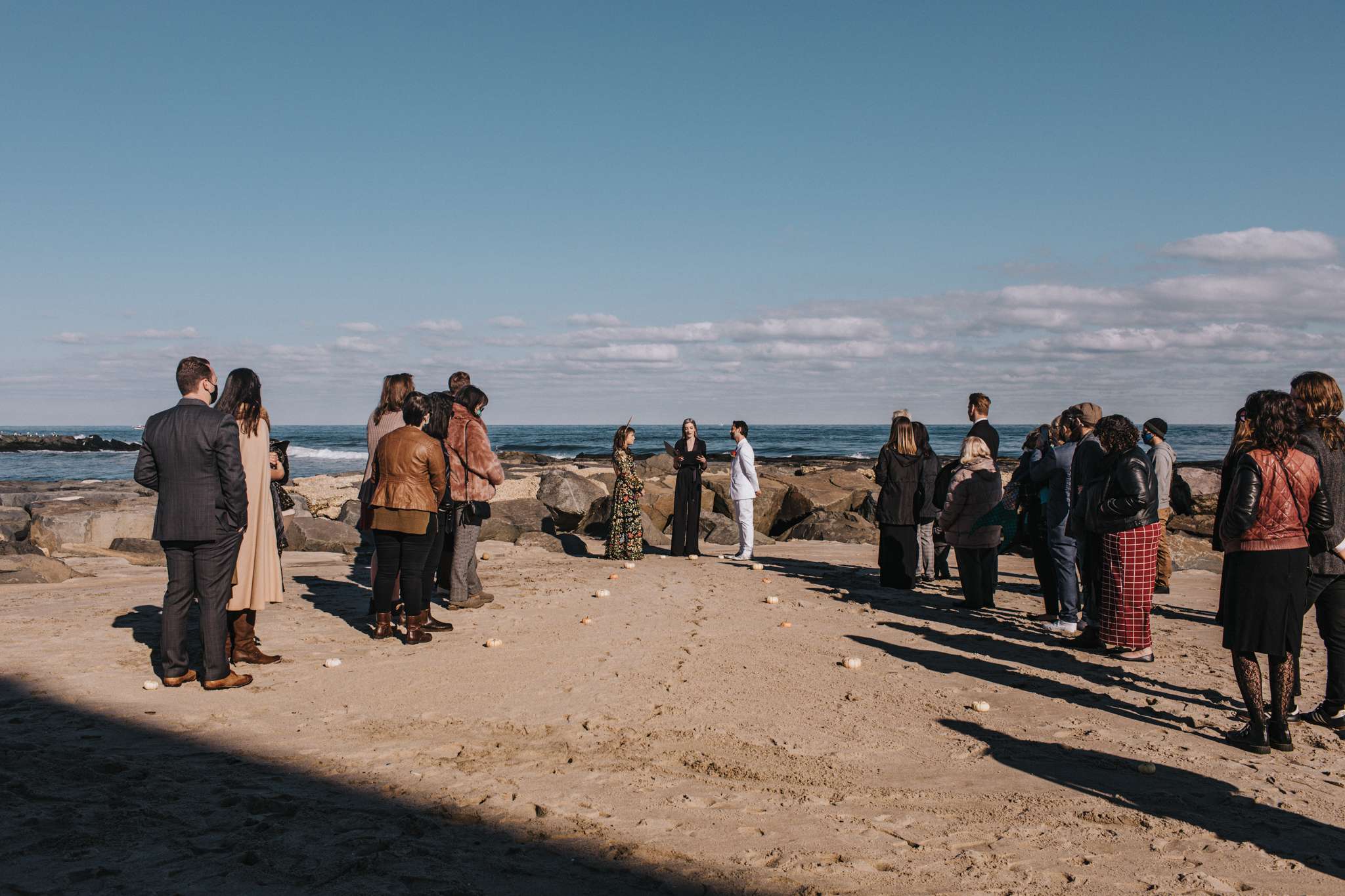 The ceremony itself was heart warming and beautiful… but cold! The bride's mother walked her down the aisle. It was small and intimate which is what they both wanted – just close friends and family . They wrote their own vows and had a very dear friend, Lauren, officiate.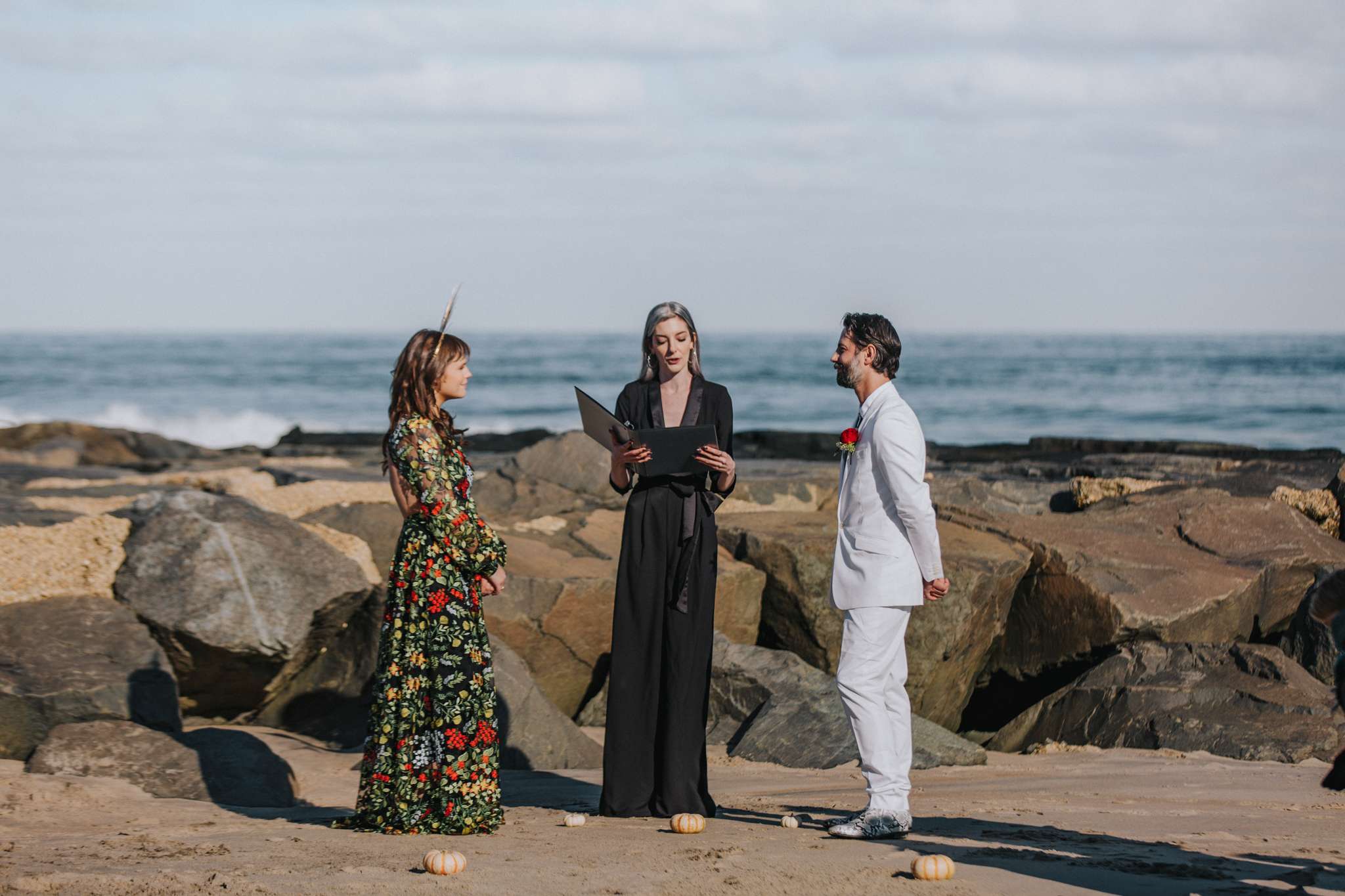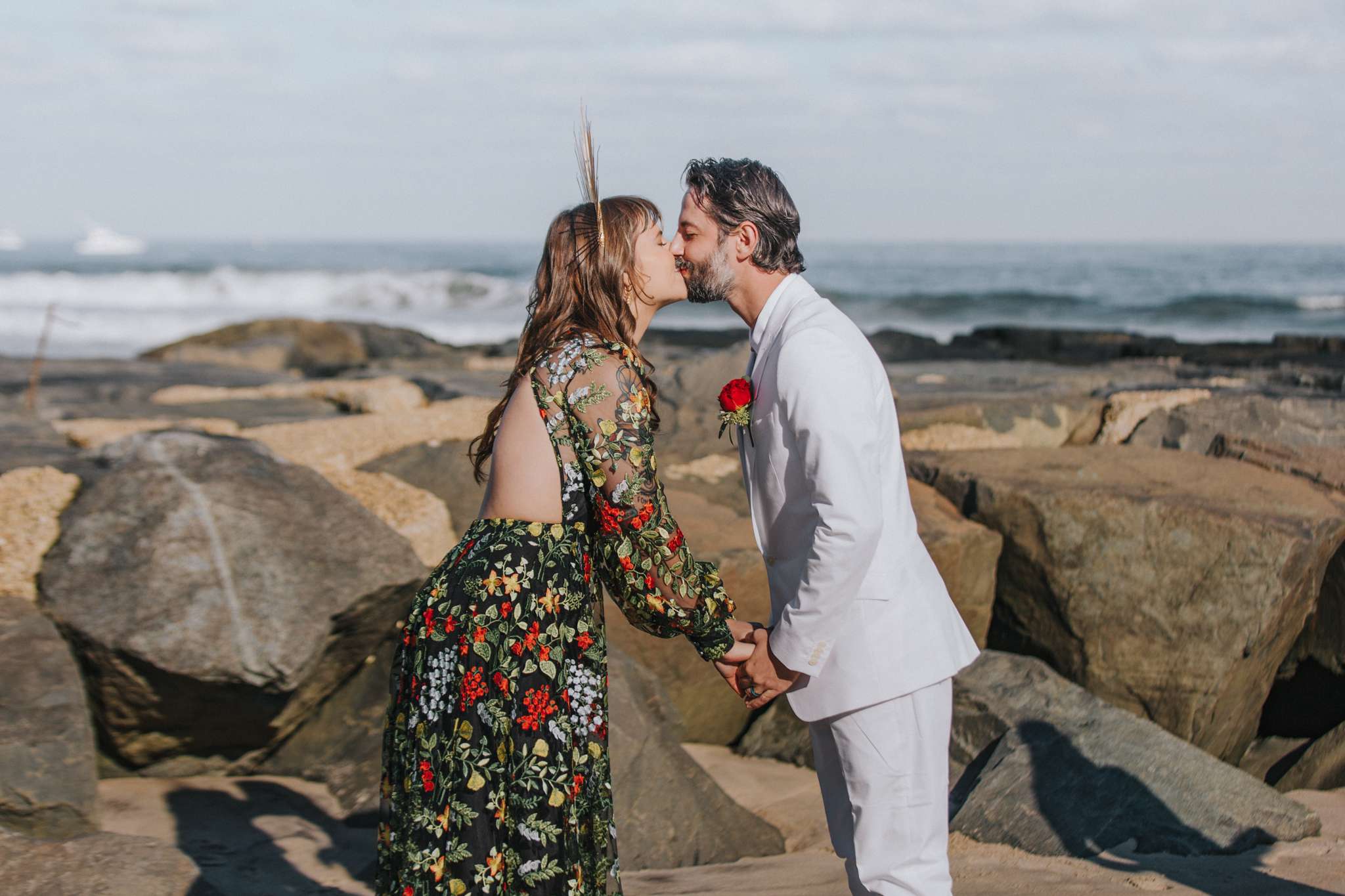 "Our friend, Tara, who had basically been my rock and my unpaid wedding planner, had learned to play Paul Simon's You Can Call Me Al (mine and Frank's 'song') on the recorder inspired by a joke we had made earlier that month. Tara and her boyfriend Steve played it as we walked down the aisle after the ceremony and it was the most wholesome and hysterical thing. I can't wait to remember that moment for the rest of our lives."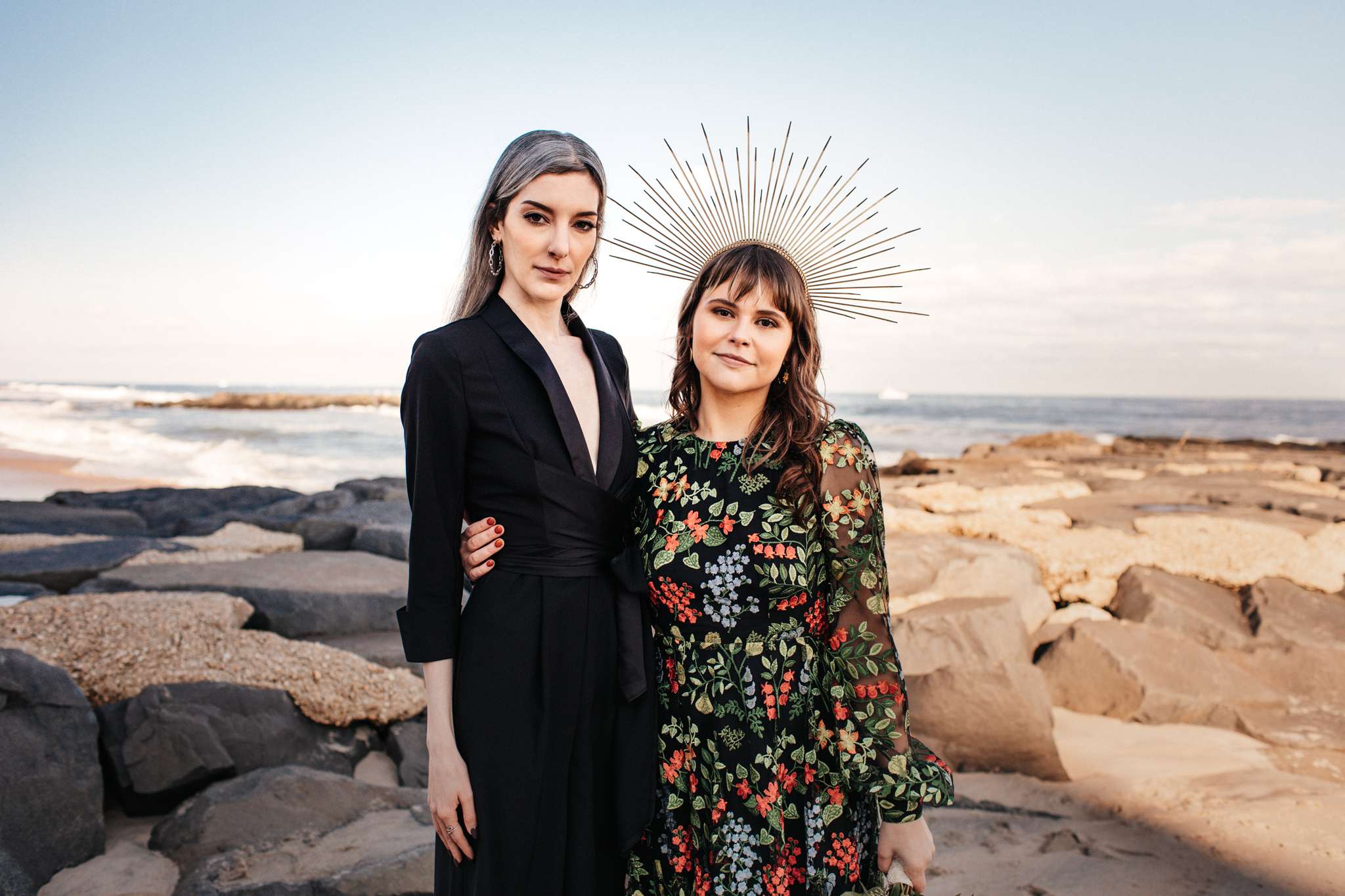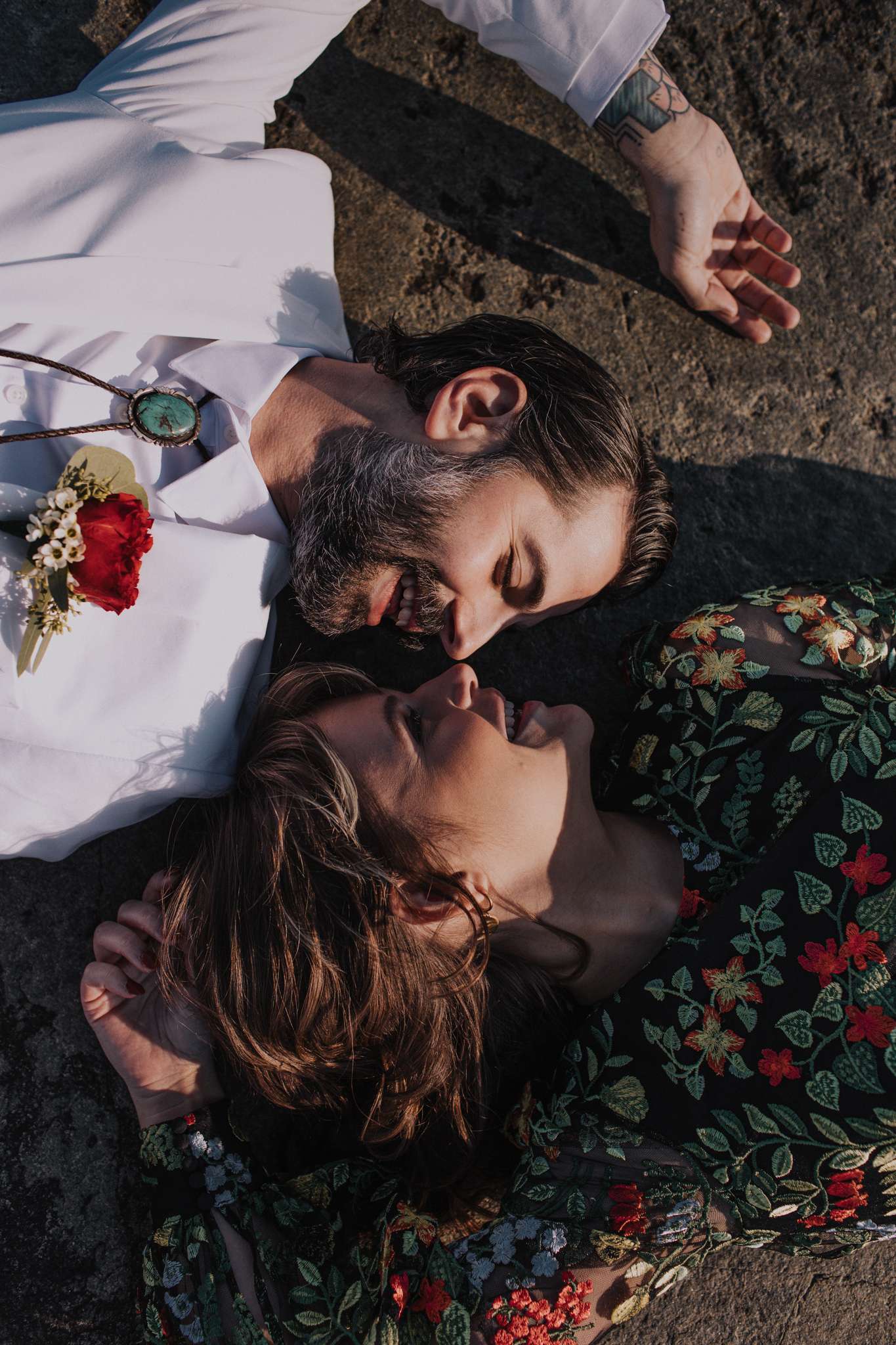 Of their $2,500 budget, their biggest (and really only significant) cost was their photographer, Megan Lawrence. They knew they wanted the best photos possible so they didn't scrimp on this. "To be honest, we wanted to DIY as much as possible because we are thrifty and were not trying to spend a fortune on a wedding, being that we also just bought a house", Ally explained. "For the music we made a Spotify playlist, we both spent very little on our outfits and we technically didn't have a venue. Our photographer was worth every penny because I knew this was something I couldn't DIY or go the cheap route and have a non-photographer friend take some mediocre phone pictures."